After a day of shopping and feeling quite done with dodging taxis, and hoards of students, we were desperate to find a quiet corner to have a chat, a cocktail, and a post-dinner snack. Thankfully we had a date with the all-new 2 Church Street – Cafe with Cocktails. 
2 Church Street has a brilliant location just along the road from some of Brighton's most boisterous hot spots. But unlike its neighbours, this hidden gem is a chilled, calm, and charming oasis, that's ideal for a post-work cocktail or intimate date night.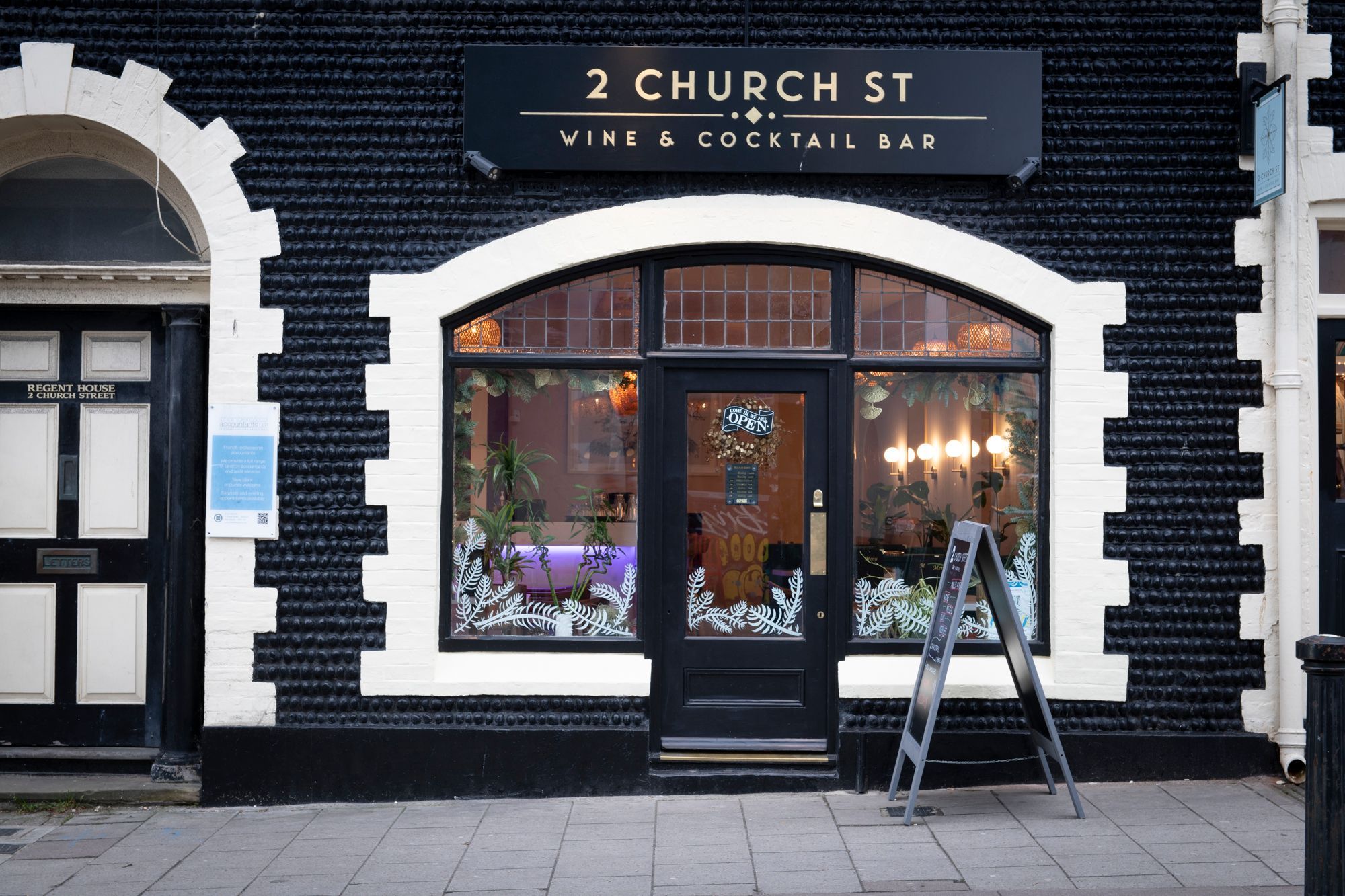 The classic British cobblestone facade is in keeping with the unofficial theme of Brighton… 'not all is as it appears'. One step over the threshold and suddenly you are in a friendly fashionable European cafe, with stylish decor, brightly coloured comfy booths, excellent lighting, and the perfect level of background music to allow my partner and me to actually have a proper conversation.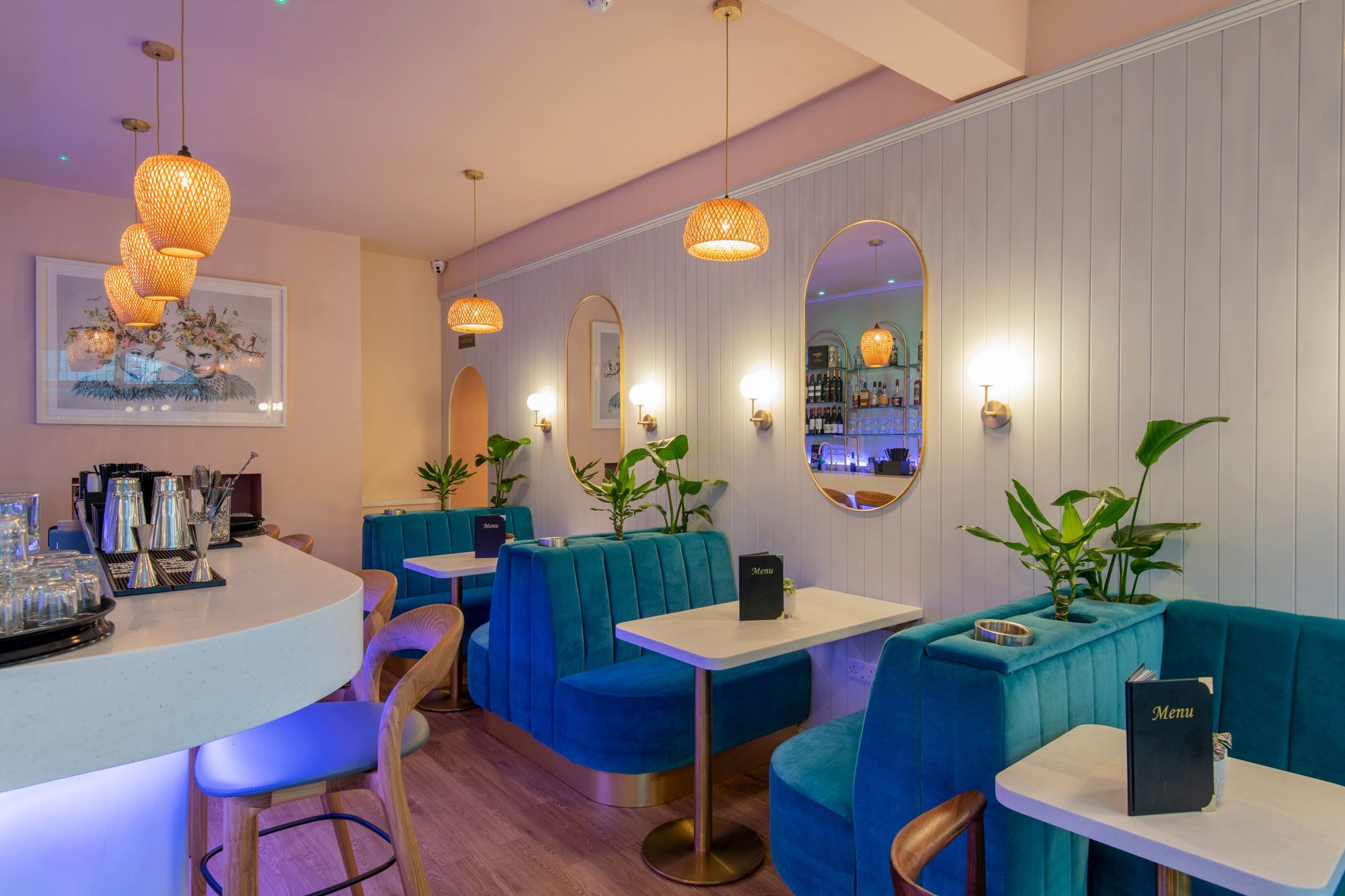 We were greeted by the lovely owner David and the even lovelier Anoushka whose smile and gorgeous nature absolutely lit up the room. Even at 6 months old, Anoushka clearly knows how to handle the locals, and charmed each and every one of us with her impressive cheeks.
After a quick tour of the cosy cocktail bar, we were seated in one of the booths behind a group of friends clearly having the best after-work wine and cocktails. Although, a cocktail bar by name, 2 Church has a brilliant wine list that has something for everyone. They even offer my absolute favourite bubbly, Wiston Estate Goring Blanc de Blancs, delicious!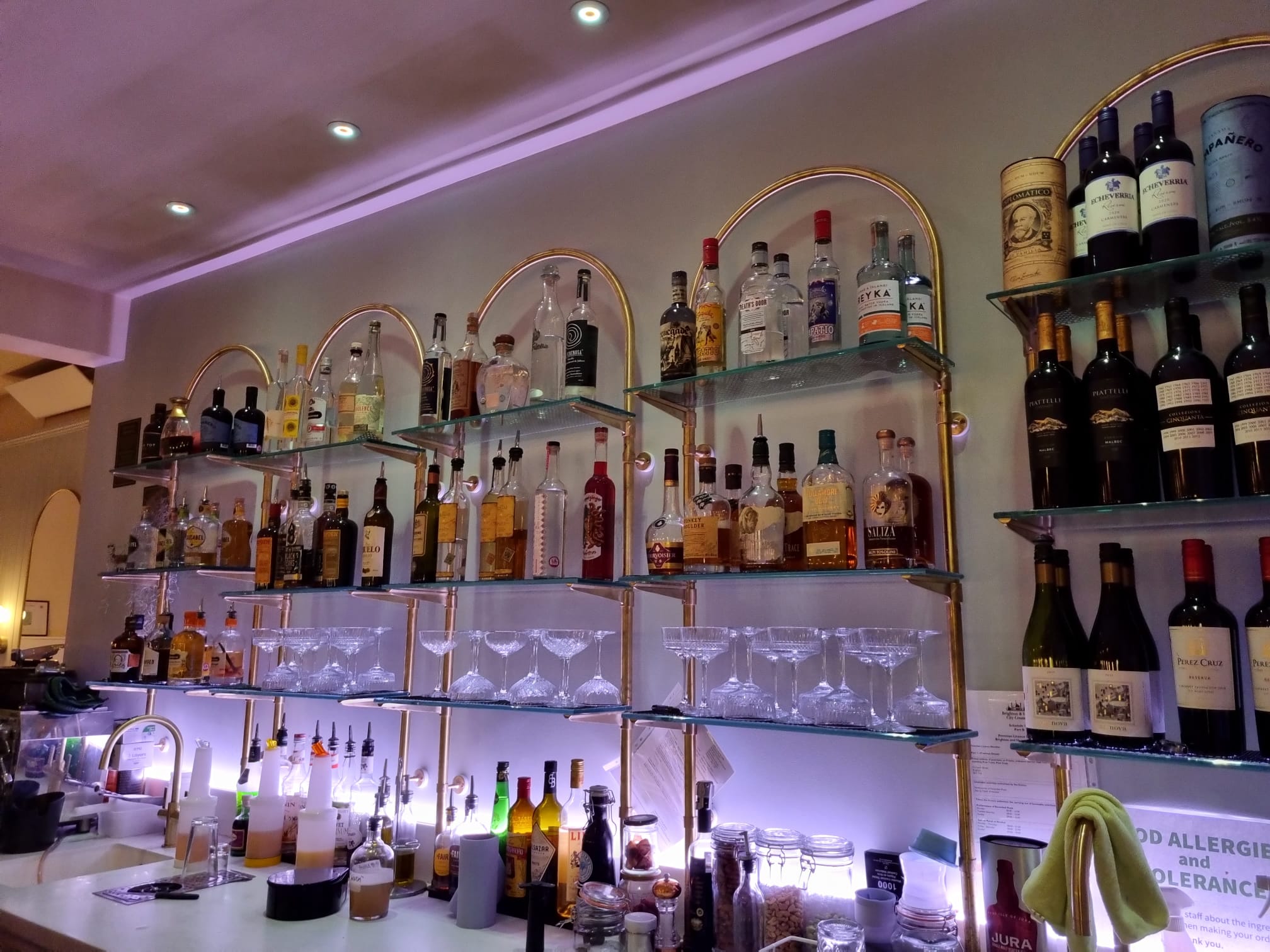 But tonight was a cocktail night and hubs and I were here to get a taste. For our first round, I ordered a Paloma made with Tequila, lime juice, simple syrup, and grapefruit soda, and Rich had the Rum Old Fashioned, rum, sugar cane, and falernum syrup with angostura bitters. Rum Old Fashioned, you say? Well, as a bit of an Old Fashioned connoisseur, Rich thought it was a tasty twist on the old favourite.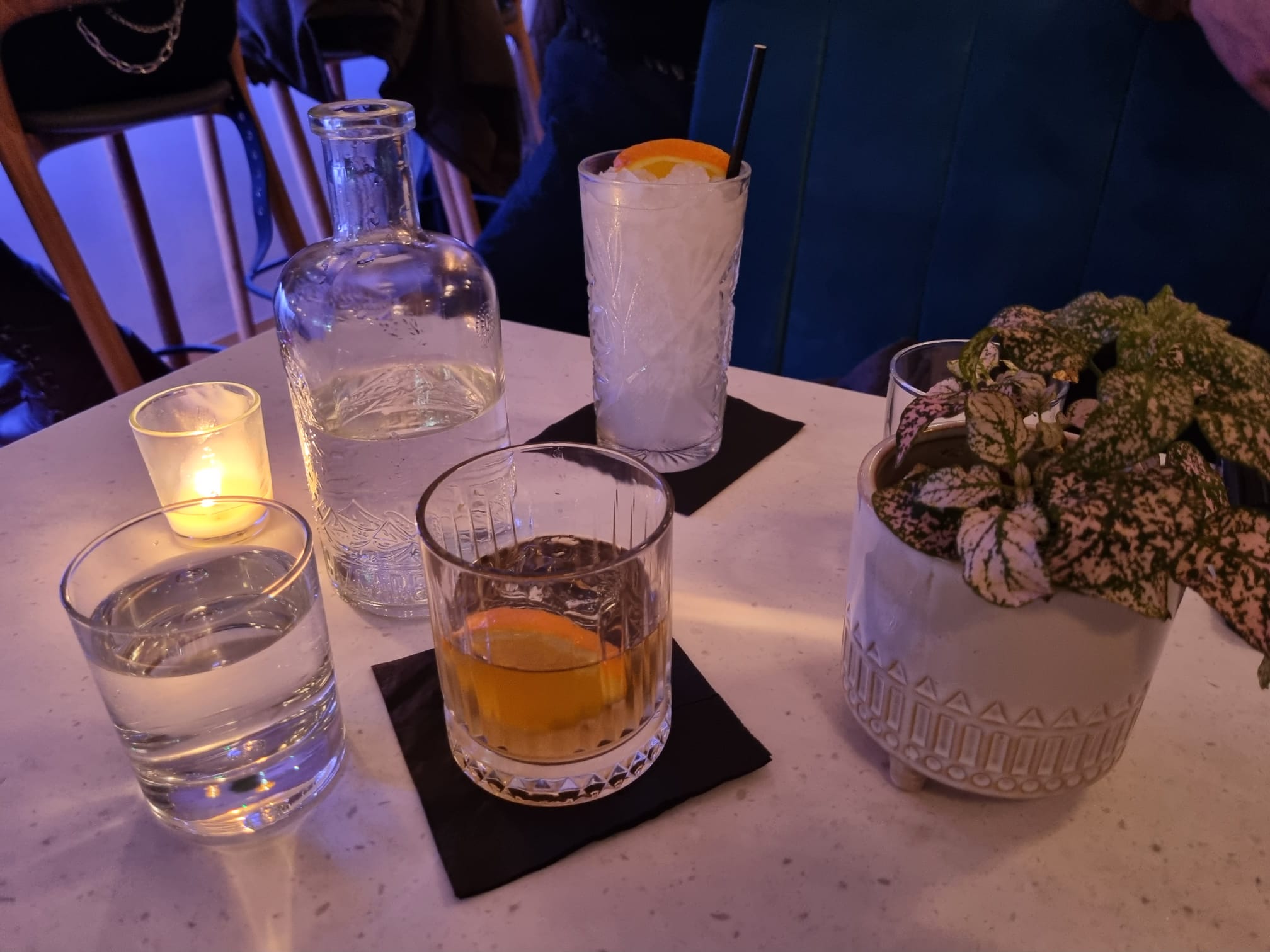 Now I should have mentioned this before, but 2 Church boasts a unique and extensive list of speciality rums and mezcals. This is why their cocktail list has so many exceptional mezcal and rum cocktails available. Don't worry if that's not your taste they also have a fantastic wine list, a fully stocked bar, and a team of top-notch mixologists who can whip up whatever you fancy. In fact, the table behind us casually mentioned they love Gin Bramble and Josh, the mixologist, made a Twisted Lemon and Blueberry Bramble just for her, that she was clearly thrilled with.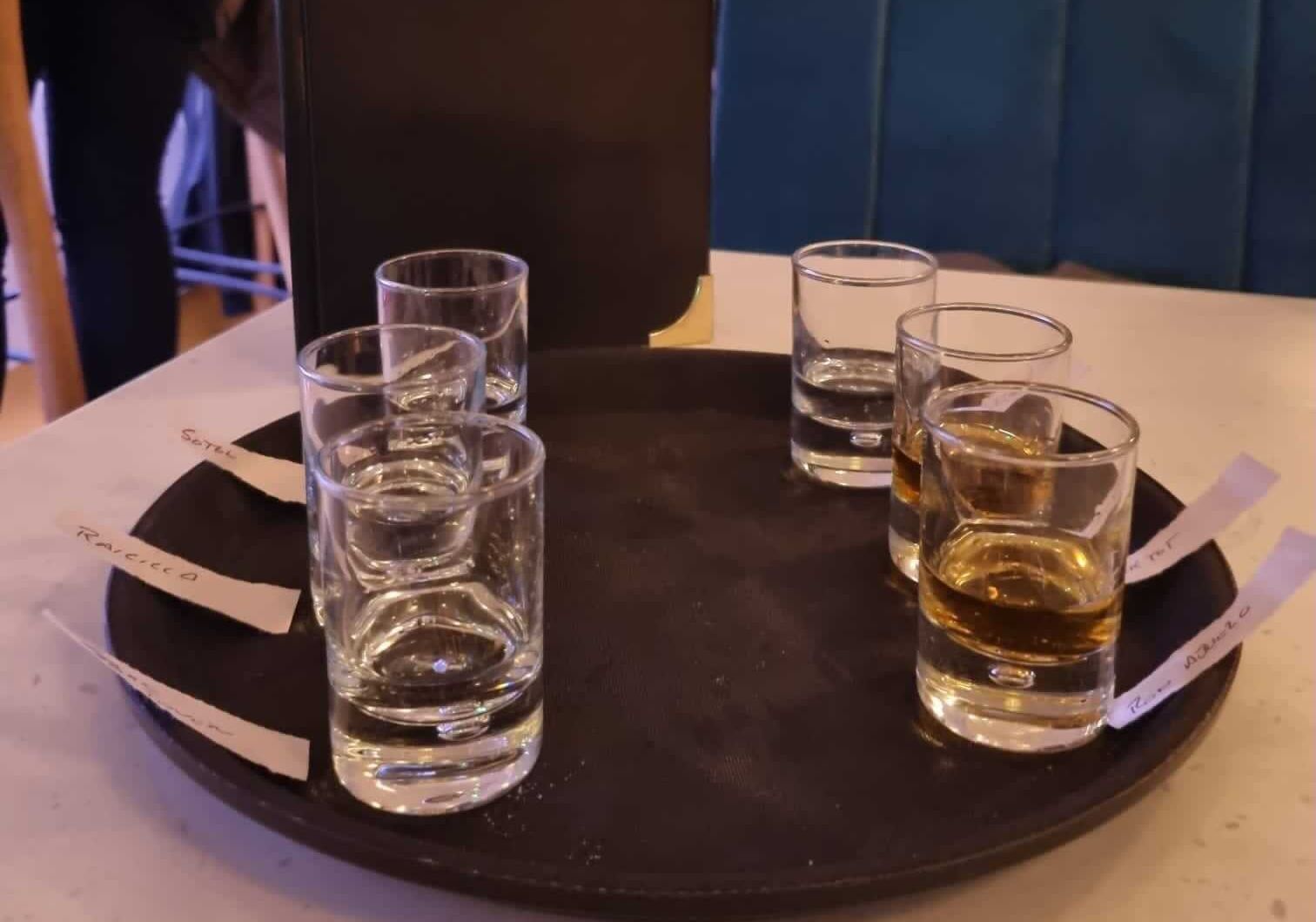 Not a mezcal or rum lover myself I was curious about the choice to focus on these spirits, and Dan simply said 'because the team and I love to drink them and love the stories behind them!
Well, I absolutely love a good story and the charming Manager, Dan, is so truly passionate about his love of mezcals and keen to share his love of this often misunderstood drink, that he created a mini mezcal and rum tasting for us to enjoy. 
With three of each we were encouraged to sip, not shoot, these smokey and aromatic tasters. Dan walked us through each one sharing its unique history, complex aroma, and palette challenging flavour profiles. 
I genuinely had no idea that mezcal tasting would be so fun! (My only experience with tequila involves a lot of salt, lime, and shuddering!) I have to say they were all incredibly smooth and dangerously easy to drink, and more akin to a fine whiskey. (Fun fact: similarly to Champagne, only mezcal that is made in Tequila Mexico can be called Tequila.)
After our educational tasting round, we decided we needed some nibbles and ordered cheese, charcuterie, and pickles plates. They were whipped out of the kitchen in no time flat, were incredibly generous, and exactly what we needed.
The ndjua, salami, and ham were all cured by the loving hands of the Curing Rebels, a local curing house. The cheese are a mixture of great British favourites, Wookey Hole aged Cheddar, Tunworth Camembert, and Kentish Blue.
If you're a pickle lover like me, you would be in absolute pickle heaven! Salty, sweet, spicey, sour, and every combo you can think of…yum!!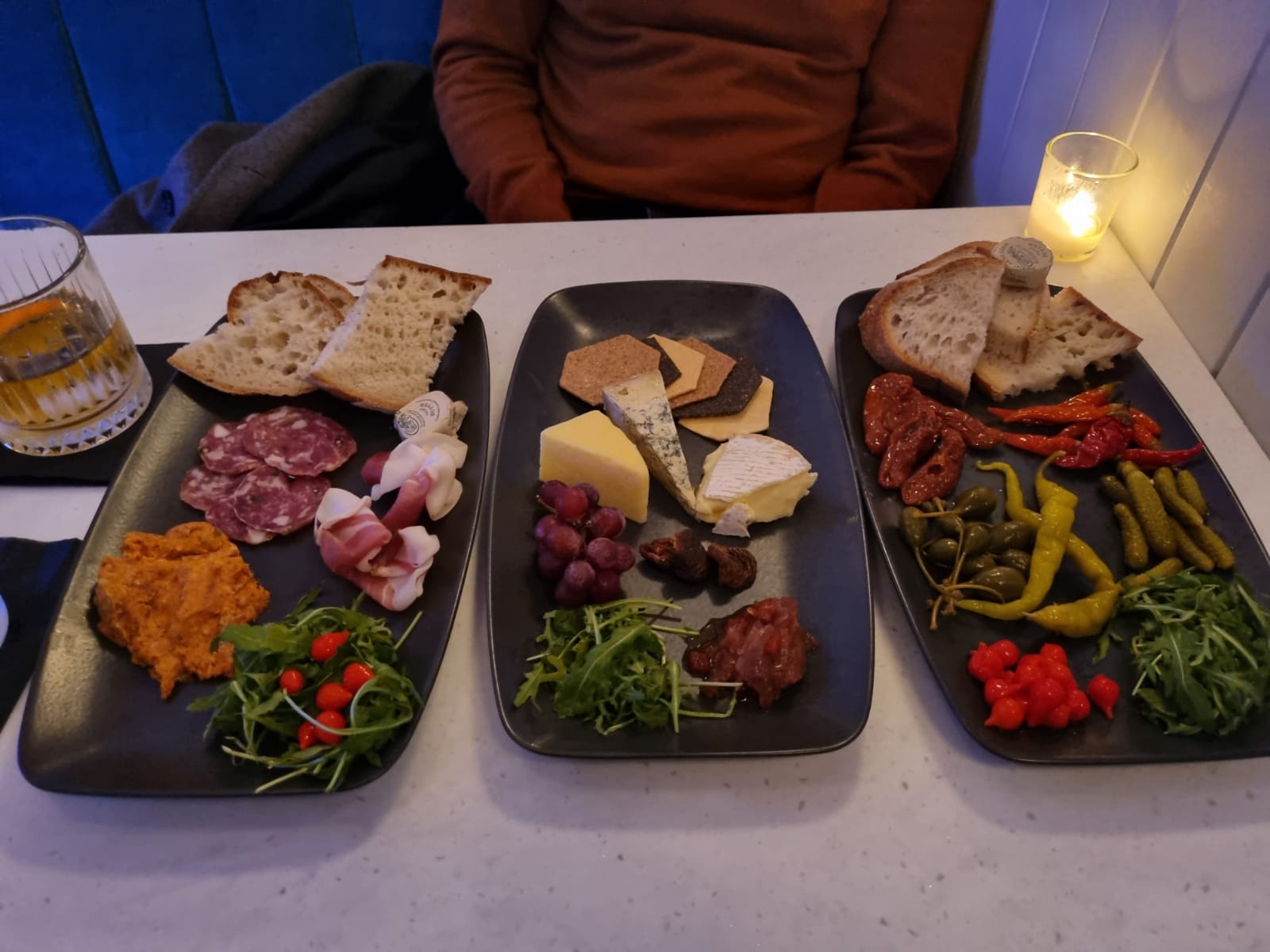 While we nibbled our charcuterie and drank our amazing cocktails, we chatted at length about how relaxed and inviting 2 Church Street really is. Even with tables filling up all around us, we could still have a quiet chat, savour our drinks with great music, and just enjoy each other's company in a truly relaxing and inviting atmosphere.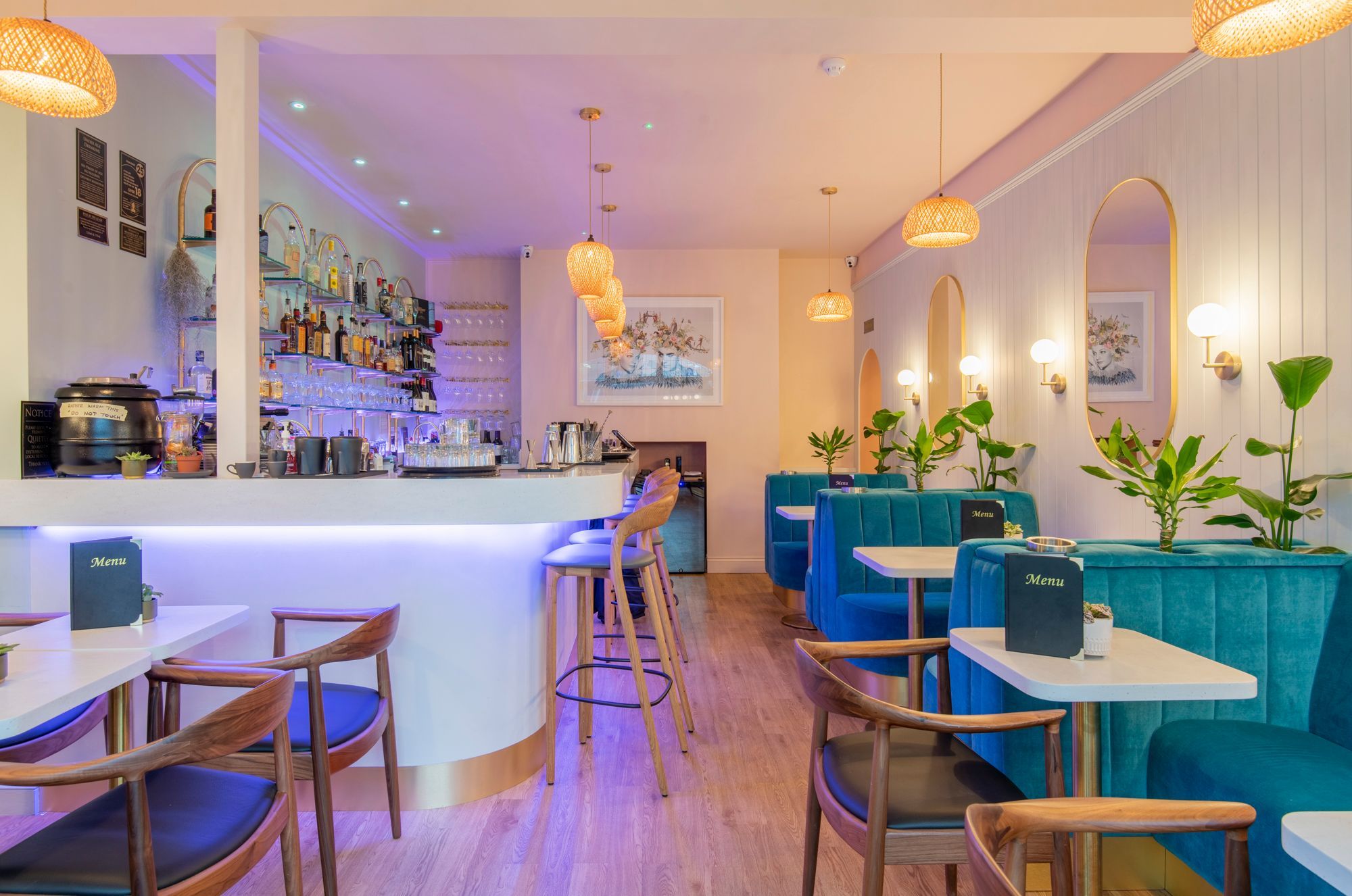 Personally, I think 2 Church is exactly the type of venue that is missing from Brighton.  A calm contemporary oasis where you go to have excellent quality food and drink, at any time of day or night. Dress up, dress down, come after work, and meet a friend or a lover for a chilled catch up in a truly warm and welcoming space. I know where the girls and I will be heading for our next ladies night already. Thank you for having me 2 Church Street you will be seeing us again very soon!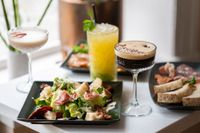 Want to know more about 2 Church Street | Wine and Cocktail Bar?
Find Out More