Meet Brighton Food Reviewer, Ami Kang-Thornton
Growing up in the States with an emotionally reserved Korean father, food was really the true language in our home.
He'd wordlessly and religiously set up our dinner table like art. He'd profess his love for me and my sisters with bean sprouts lightly sauteed in garlic and sesame oil, slow-cooked galbijjim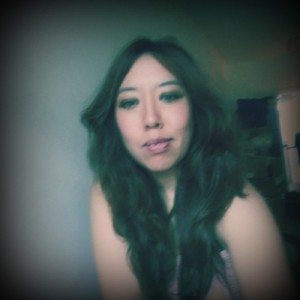 (Korean short ribs), seaweed soup, carefully sculpted bowls of rice and homemade kimchi alongside perfectly aligned chopsticks – and sometimes the odd American dish like microwaveable Salisbury steak, poorly and perhaps desperately added to his repertoire to convince himself that he was helping us integrate (sorry Dad).
Even to this day, the first thing he asks over a noisy transatlantic Whatsapp phone call is "what did you eat today?" Growing up I associated a good meal purely with love and companionship but nowadays I think I've learned to also appreciate the delicate artistry and responsibility that comes with food.
I am also a pop culture junkie and will happily and shamefully consume just about anything but equally find myself needing a more cerebral hit if it all gets a bit much.
I love photography – both digital and film, open-world video games, sci-fi films, good music, and holistic therapies. I also love to travel but struggle to do much of it these days, but last year I spent about 7 glorious weeks touring Asia and came back about two stone heavier.
What areas are of great importance to you when you visit a restaurant?
As a foodie, I would feel inclined to say food is first and foremost.
You can tell a lot by looking at a menu – I like a concise, confident menu that clearly highlights what the restaurant does best. Service and ambiance/atmosphere swiftly follows suit.
It is really disappointing when you encounter snobby or disinterested service. I think restaurants can be a victim of their own success. Complacency is not a good look.
Favourite food dish?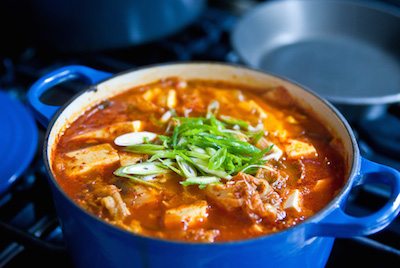 I love a bubbling pot of kimchi jjigae.
It's a comforting, spicy Korean stew (perfect for those wintery days) packed full of kimchi (spicy fermented cabbage) – aka Korea's national dish – and certain varieties include melt-in-your-mouth pork belly and/or tofu. I'm naturally drawn to vibrant spices, so any Middle Eastern/Asian-influenced food is right up my street.
Favourite restaurant?
It changes often as I'm constantly discovering new gems but I'm always a sucker for a hearty bowl of tonkatsu ramen so Goemon Ramen Bar is a constant in my book.
Recently I've been to the unapologetically French eatery Mange Tout with my collie-shaped shadow – yes, they are dog-friendly! – and fell in love with the sweet and giggly waitresses who cooed over my pup but most importantly, the beautifully fresh and simple Gallic grub. An excellent brunch spot.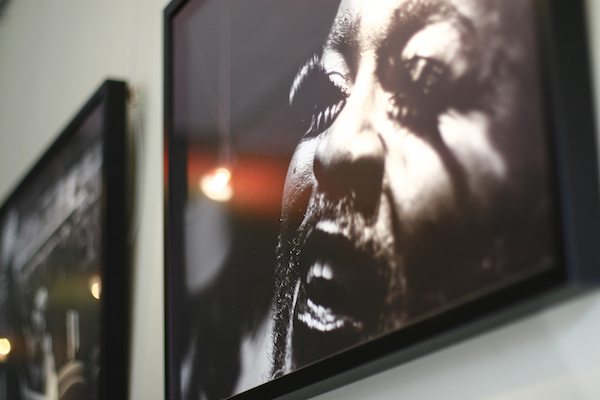 Favourite chef?
I adore everything Yotam Ottolenghi (Ottolenghi and Nopi in London) does. There is something sincere, warm and comforting about his food and restaurants. His cookbooks read like poetry.
I also love David Chang (Momofuku Noodle Bar, New York) despite his eye-rollingly cool restaurant empire because his offbeat pan-Asian style always keeps me interested. I mean, who else could have made a humble noodle bar garner global accolades? Oh, and of course, there's cereal milk soft serve. Genius.
How did it the opportunity come about to become a food reviewer?
I honestly sort of fell into it. I started working at Square Meal Restaurant Guide as a fact-checker before eventually becoming the deputy online editor writing about eating out in the gastronomic kingdom that is London. I packed up and moved by the sea to lovely Brighton and stalked Nick online and somehow convinced him after a lengthy chat over mint tea at Bistro du Vin to let me write for Restaurants Brighton.