We raved about Kemptown's Arcobaleno in another recent blog, buzzing from an experience of Maltese-inspired tasty flatbreads, topped tatties and other goodies from their weekday and Saturday menu. So we were quite frankly overjoyed when they launched Sunday roasts earlier this year, knowing that they'd deliver.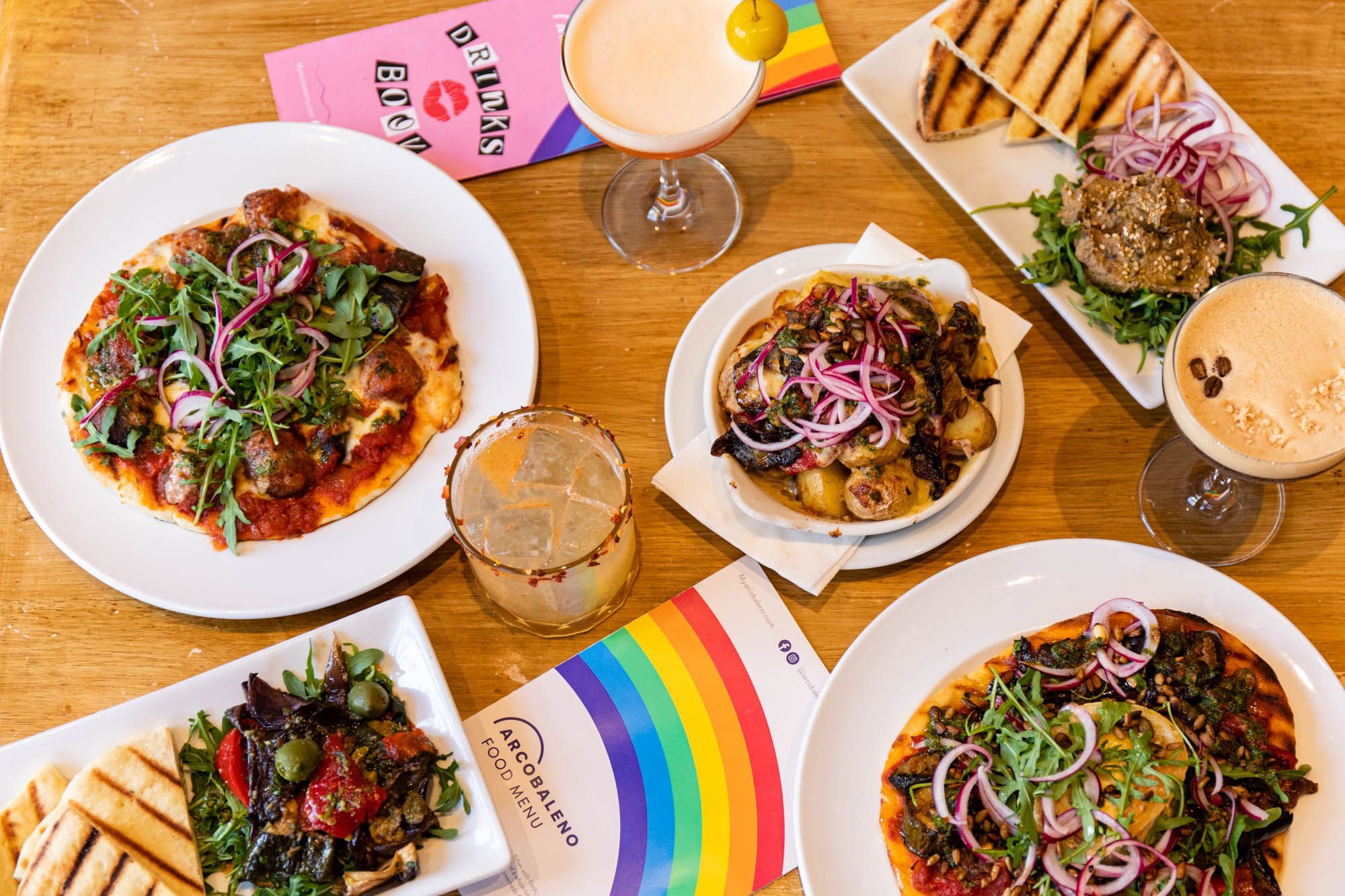 As we mentioned previously, walking into Arcobaleno is like entering a colourful other-world where rainbows shimmer across walls, plants sprout from up high and neon signs glimmer with comforting words. One bright pink sign reads 'No place like home' giving us high hopes for a roast created with all the love of a homemade feast but elevated by the Arcobaleno flair we've come to adore.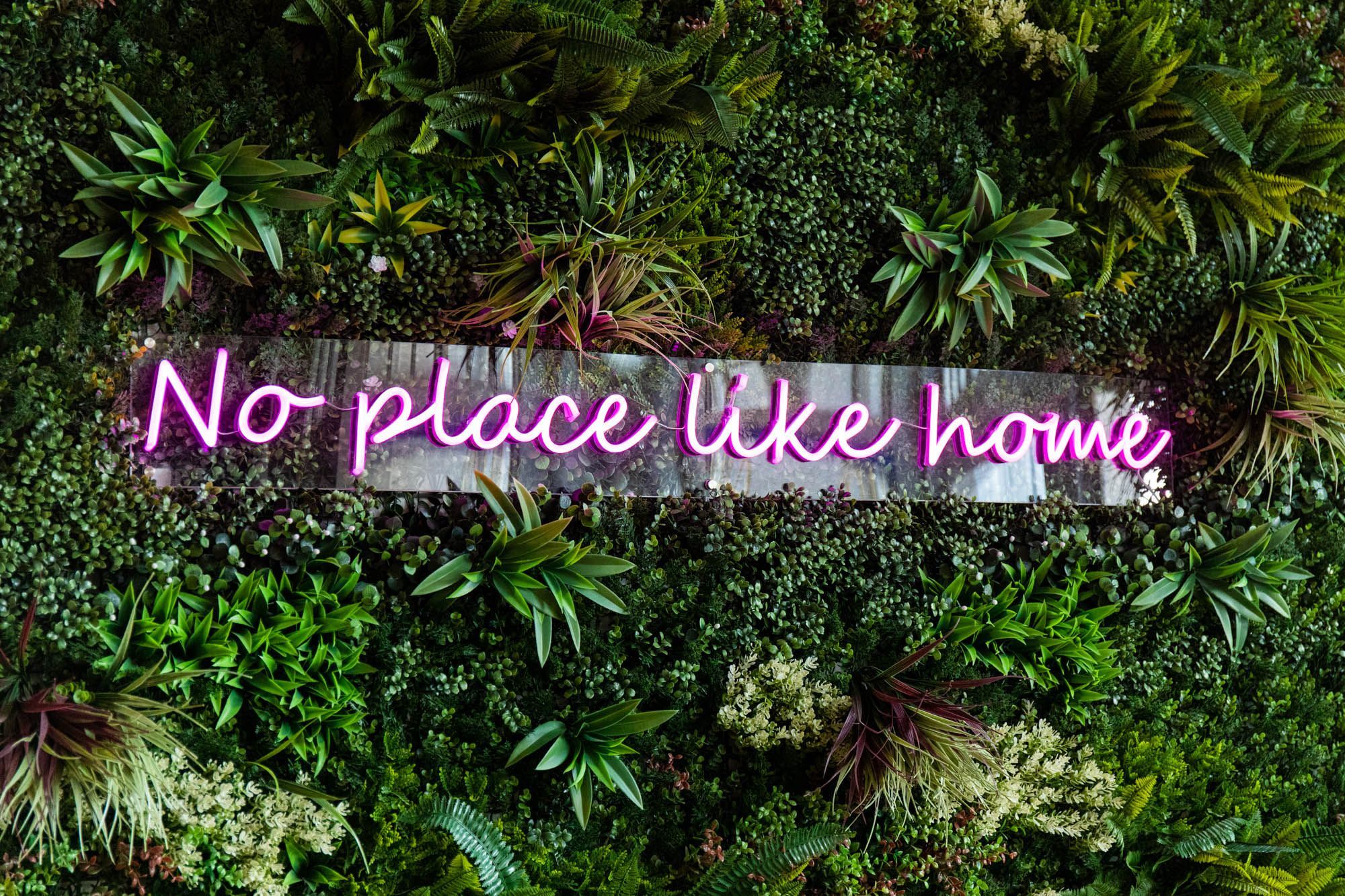 On the day of our visit we had decided to celebrate a friend's birthday – after all, Arcobaleno is a place for friendship, fun and just celebrating being you – which meant that together we could easily sample the meaty roasts as well as the vegetarian and vegan options. We were, quite frankly, all yum-yummed by the array of quality ingredients and deep flavours, and delighted by a few tasty surprises. Our excited table even went quiet for a while as we tucked in (bar a few 'wows' and 'oohs'). Team Arcobaleno has entered the 'Brighton Roast Race' with a strong hand, and a sprinkling of something magical.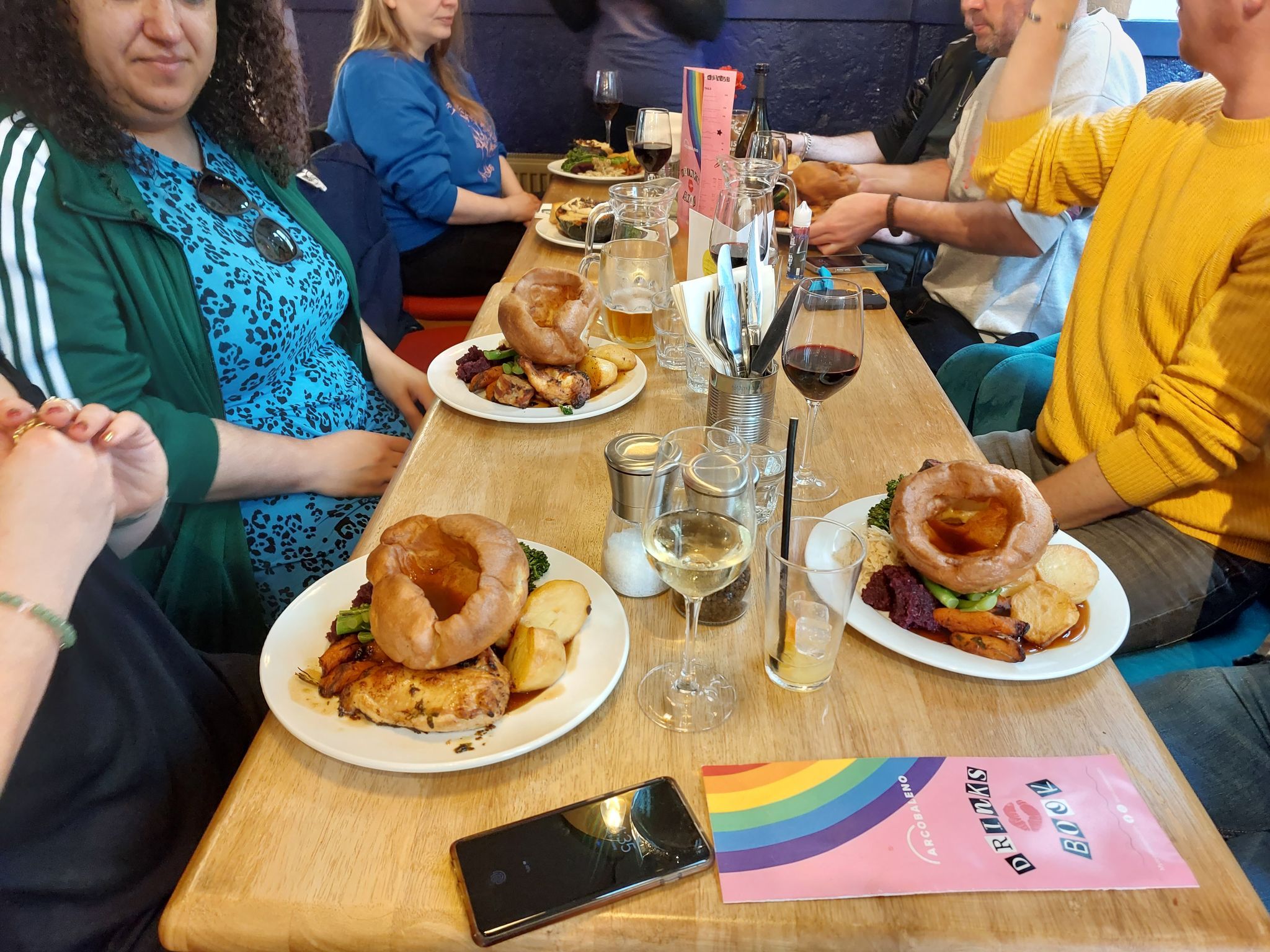 Why did the chicken cross the rainbow?
There's no punch line to this, but if you have any good ones, please email in. We're just going to focus on the food here because it really is that good. The chicken, marinated and served in garlic and parsley butter was moist, tender, full of flavour, and did we mention moist? The skin was crispy, garlicky, and shaped in a little chicken breast package of deliciousness. This has got to be one of the best roast chicken breasts to be found in Brighton. The slow-cooked pork belly simply fell apart in your mouth and had absorbed all the right herbs, spices and juices to ooze them back out at you, with crispy crackling and apple sauce to give crunch and comfort. The beef is deep in colour, with flavours enriched with red wine and thyme.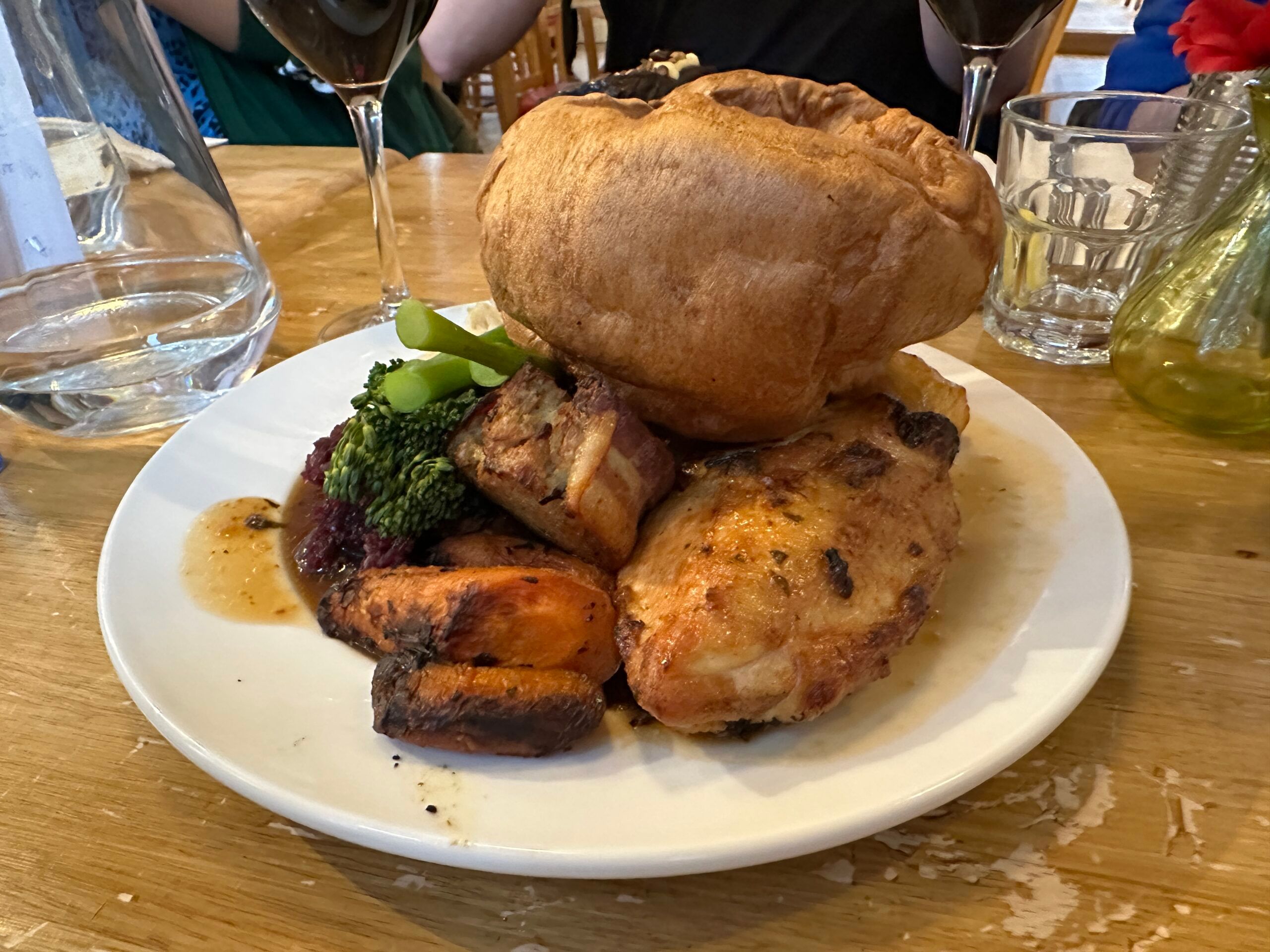 All the roasts were served with perfectly fluffy-inside-crunchy-out roast potatoes, tenderstem broccoli that was spot-on al dente, a tasty red cabbage purée, sweet roast carrots, beautiful shiny gravy and a hunk of a Yorkshire. One little surprise came with the addition of garlic cream and white cabbage, which we'd not tried before, but adds something lovely to every forkful. The bacon rolled stuffing was a winner – it's one of our favourite elements. Being a table full of gobblers, we also tried a side of roast cauliflower cheese gratin as well as the roast cauliflower and ham hock gratin. If you're a fan of gooey, cheesy, cauli where it retains a little bite then you're in for a treat.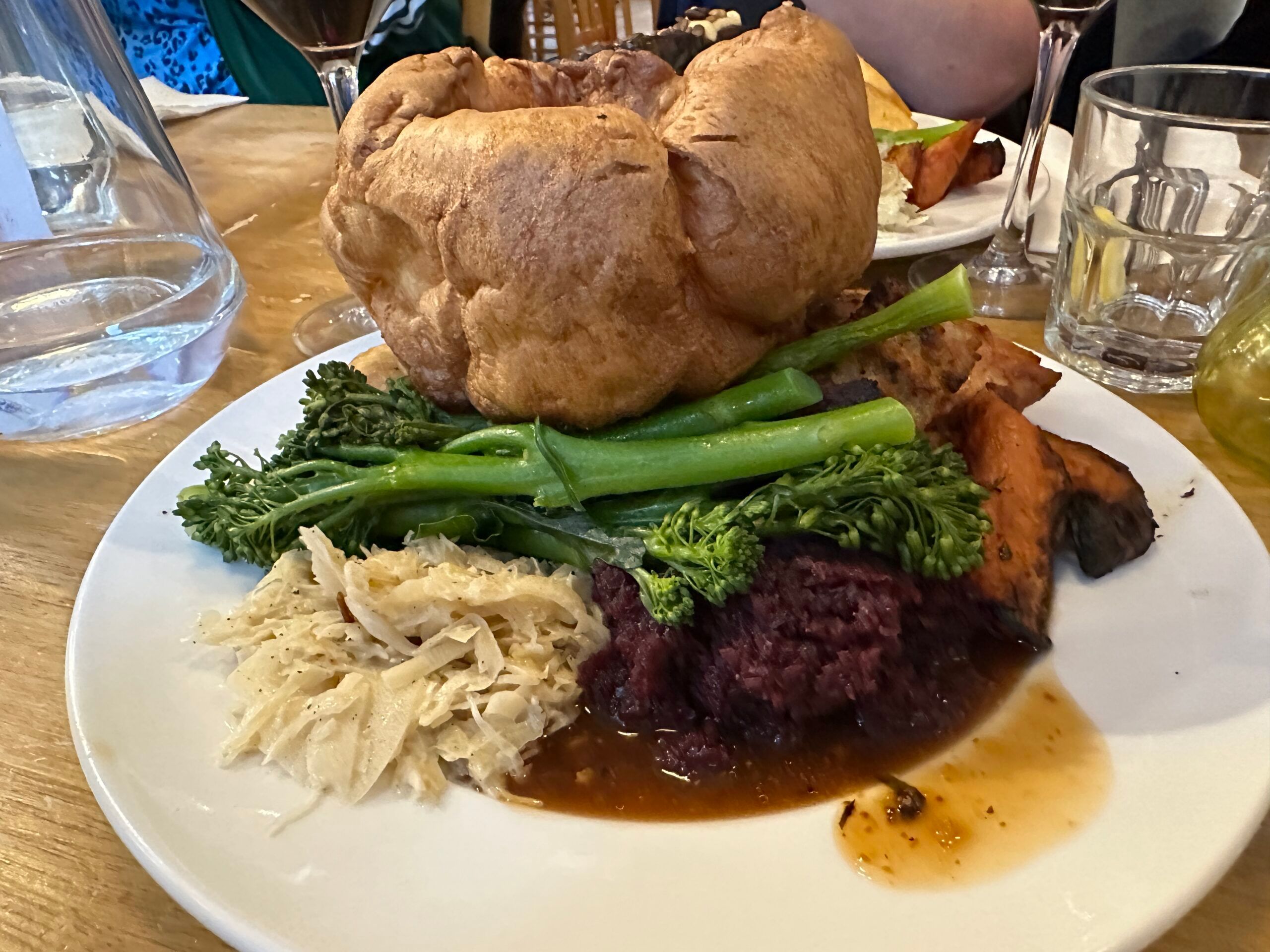 Artful veggie and vegan options
Quite brilliantly, the Arcobaleno vegetarian and vegan roasts offer sage and olive oil roasted squash filled with Mediterranean vegetables, toasted pumpkin and sunflower seeds. The veggie version is finished with goat's cheese and the vegan with cashew cheese. This is a dish we want to try at home: it's a comforting bowl of goodness that combines the crunch of seeds with a deeply-flavoured squash and gooey cheese with a bit-of-crunch from the vegetables. You have to hand it to them, this is some darn fine food.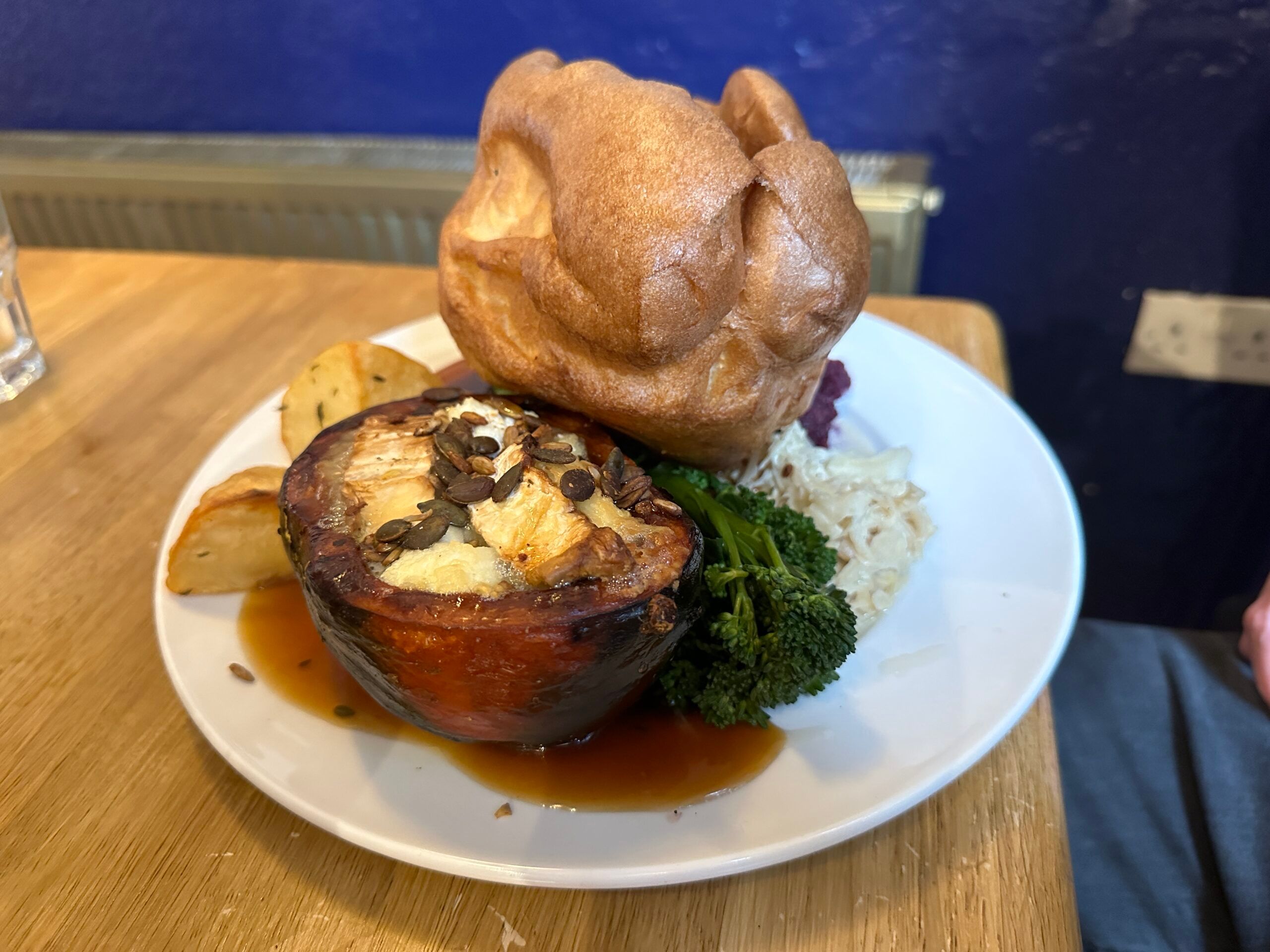 We can't wait to go back. Is it Sunday yet?