At Ten – Small plates dining in the cultural heart of the city
Foodies rejoice! There's a new small plates spot in town, and it's set to impress. At Ten is the latest collaboration between L'atelier du Vin's Steve Pineau and Phil Bartley of The Great British Charcuterie Co – plus award-winning chef Dean Heselden, who Brightonians may remember as the head chef at the much-loved 24 St George's in Kemptown.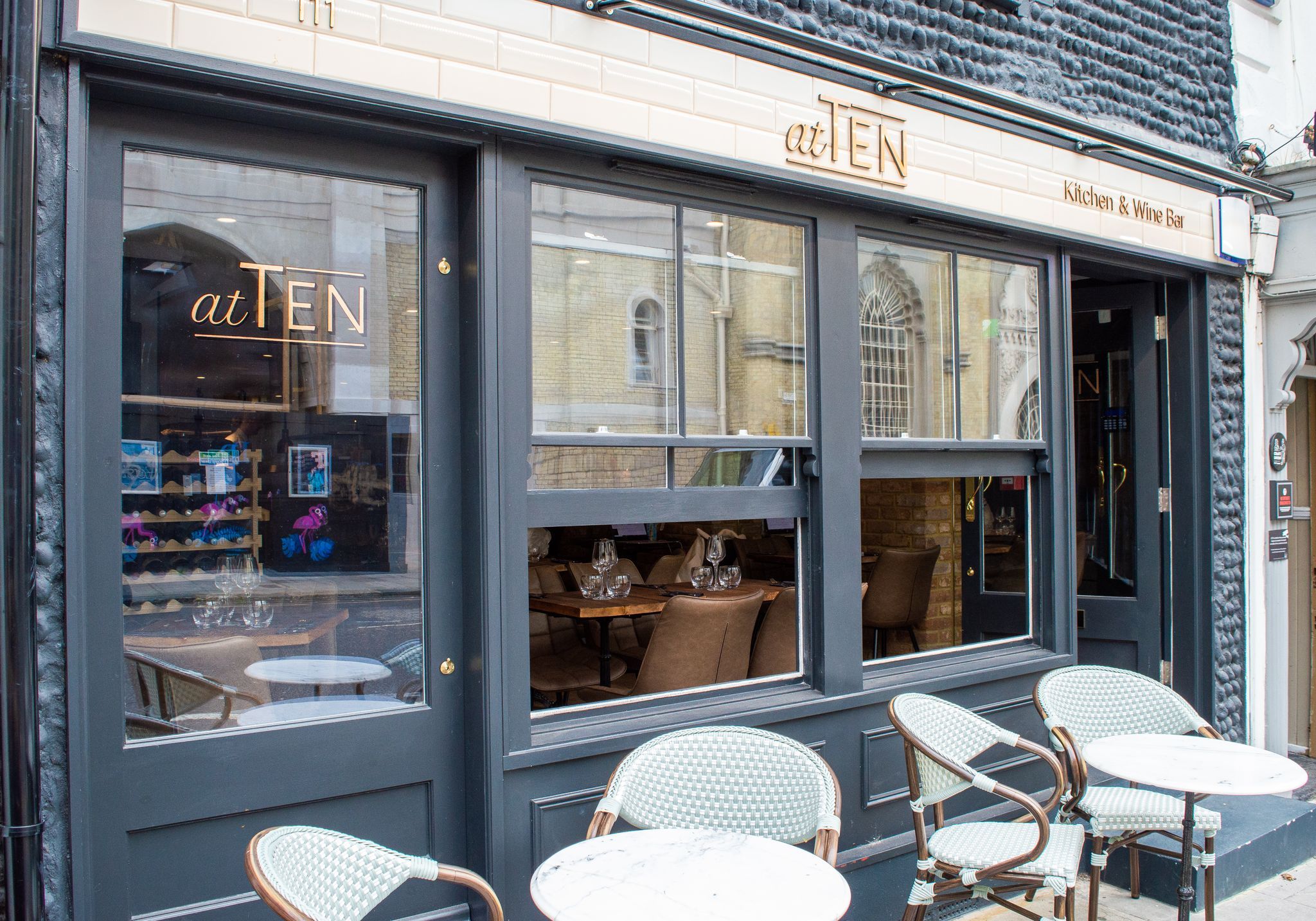 Nestled at the bottom of Church Street, opposite the Corn Exchange, At Ten is ideally set in Brighton's theatre triangle, with the Theatre Royal and Komedia situated just a short walk away. Split over two floors, there's plenty of space – but this doesn't deter from the restaurant's overall feeling of intimacy. Sophisticated interiors set the scene for an ideal place to stop for some wine and nibbles, while the outdoor seating offers plenty of opportunities to take in the sights of the North Laine (and the people that fill it).
A wine list like no other
We visit on a quiet Tuesday evening and are greeted before being shown our table – at the front of the restaurant, in the window. The local pubs may be busy, but At Ten offers immediate respite and a sense of calm. Pared-back brick walls are accompanied by plush leather seating and natural wood and iron tables, while the floor-to-ceiling mirrors help light bounce around the rooms despite the contrasting darker painted walls.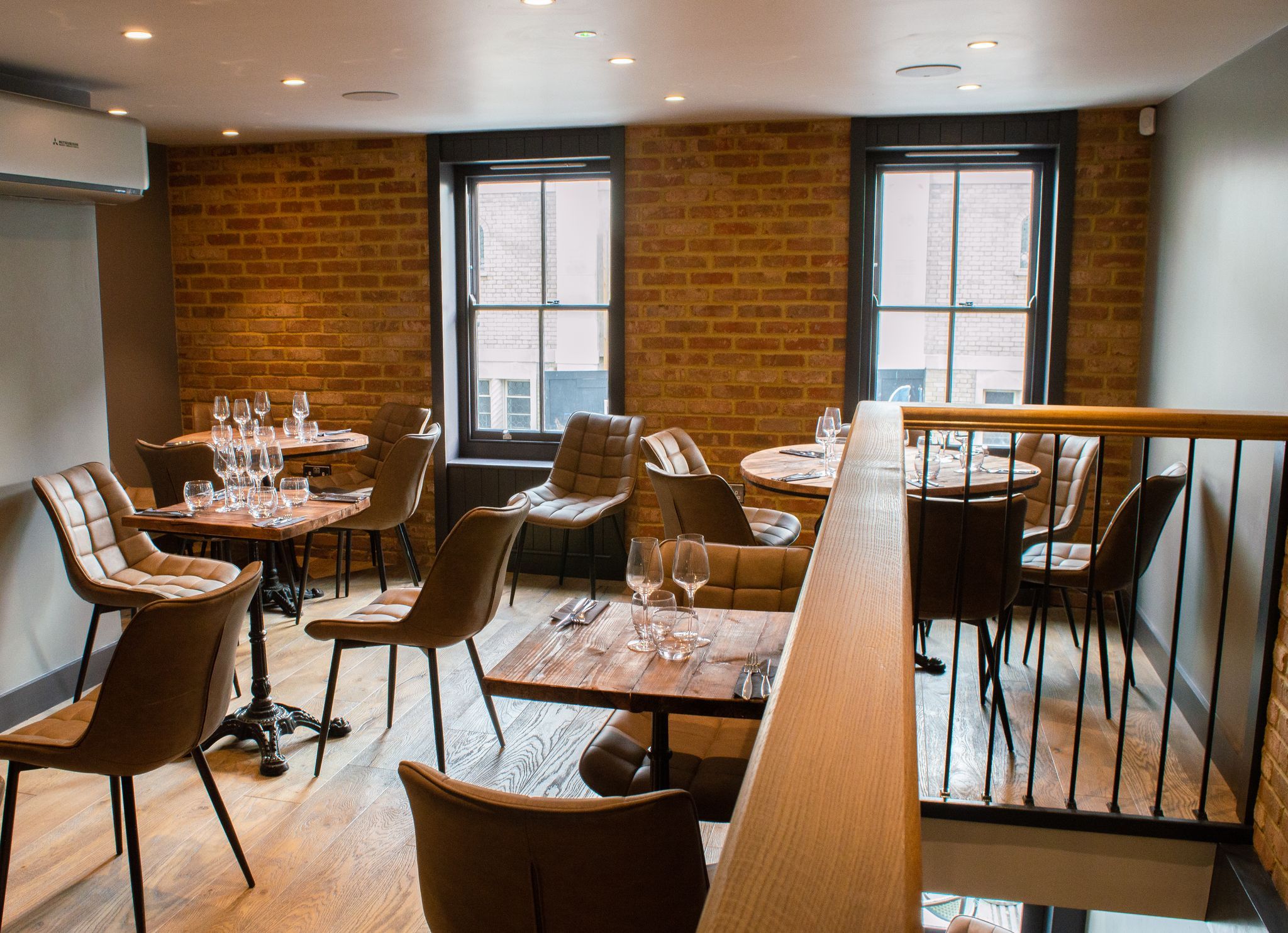 Looking at the menu, our attention is drawn to the drinks menu, and it's clear there's been a lot of care in putting it together. True to form, Pineau has delivered 30 excellent bottles made by family-run wineries around the world – from a Sicilian Etna doc Bianco by Palmetto Costanzo, to Jayden Ong's Australian Sauvignon Blanc. And there have been no fewer standards when it comes to the house wines, either. Packed with berries, the house red is a delight and the perfect accompaniment to At Ten's many dishes, so you're guaranteed an excellent pairing regardless of your budget.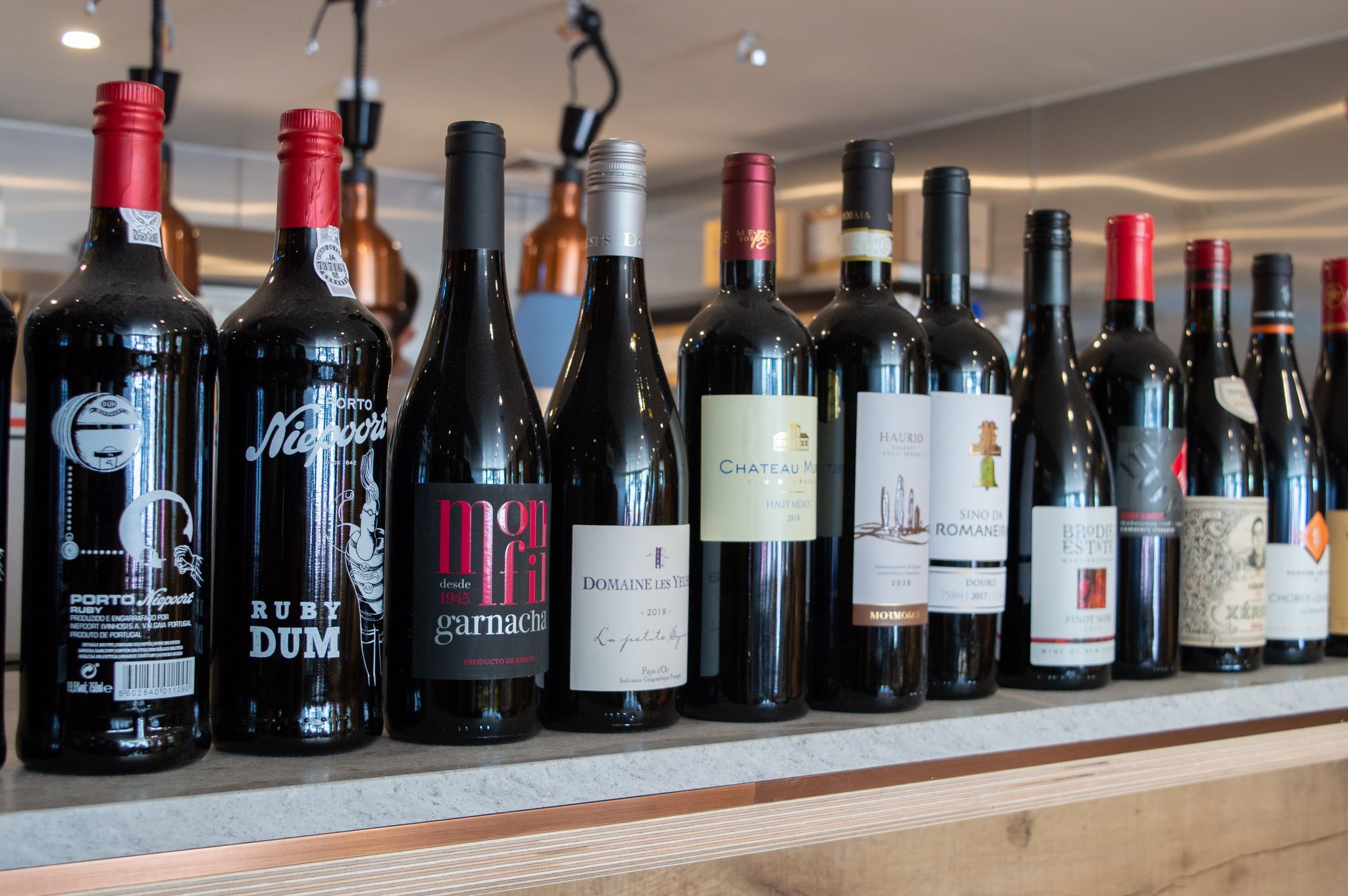 There are also several lagers and IPAs available, as well as a handful of carefully selected cocktails – should you fancy something slightly different.
Seasonal dishes to suit all tastes
In a nod to its name, there are exactly ten small plates on At Ten's dining menu, and ten kinds of cheese and meats to add to a base charcuterie board of bread, chutneys, fruits and kinds of butter. There's a strong reliance on UK-based fine artisanal produce, including a wide selection of meats and cheeses from farms across Sussex, and the menu is entirely seasonal, meaning dishes are made when ingredients are at their peak.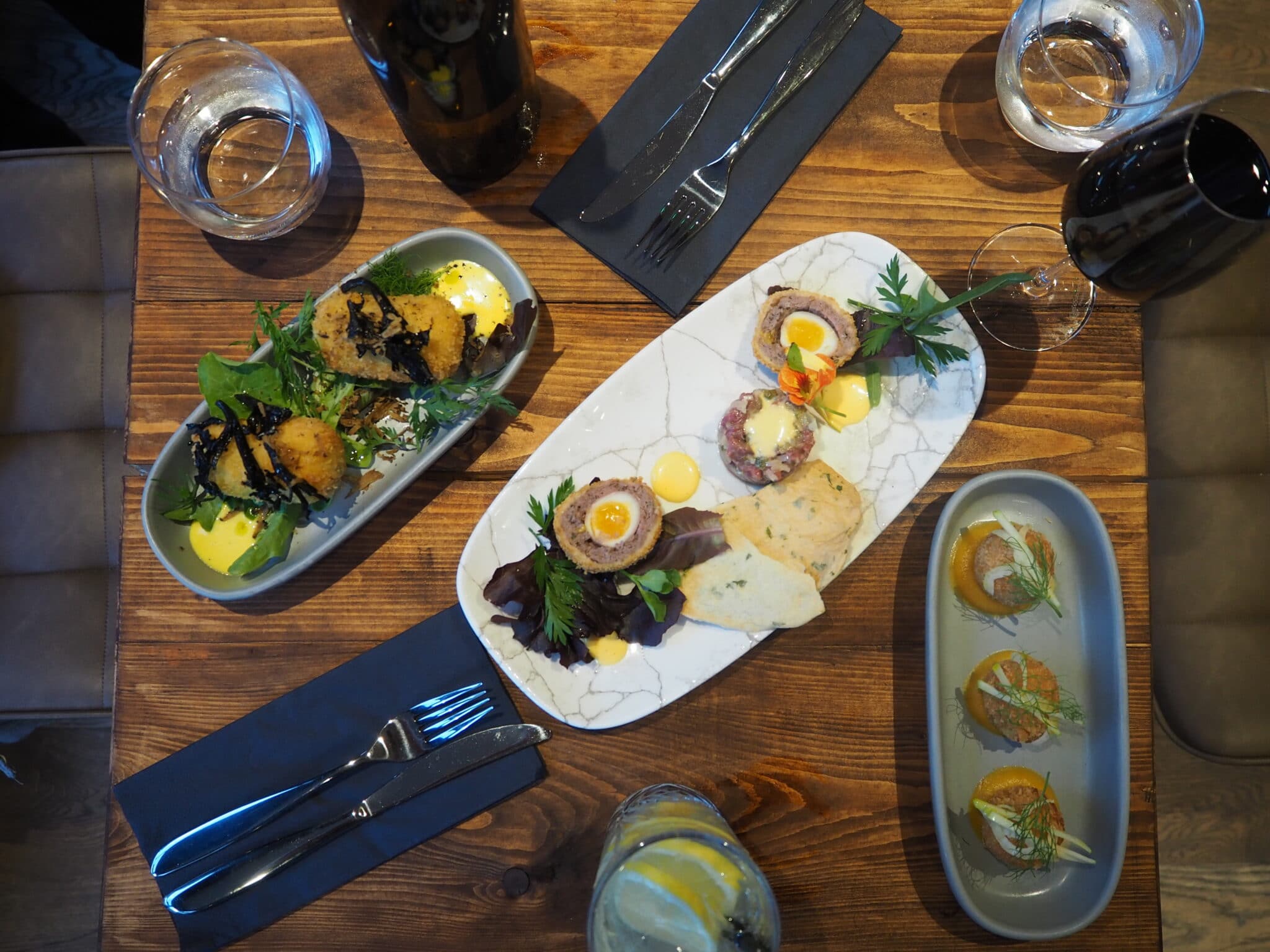 Inspired by its place on the menu, our first dish was the venison tartare, scotch egg and smoked egg emulsion – a treat for the eyes as much as the tastebuds, offering indulgence with every bite. Soft morsels of venison were expertly blended with shallots and capers, with gorgeous soft-boiled scotch eggs served alongside it and a healthy portion of smoked egg emulsion dotted on top. Our favourite dish of the evening, the venison tartare proves to be an excellent early autumn treat, and worth expanding our horizons for.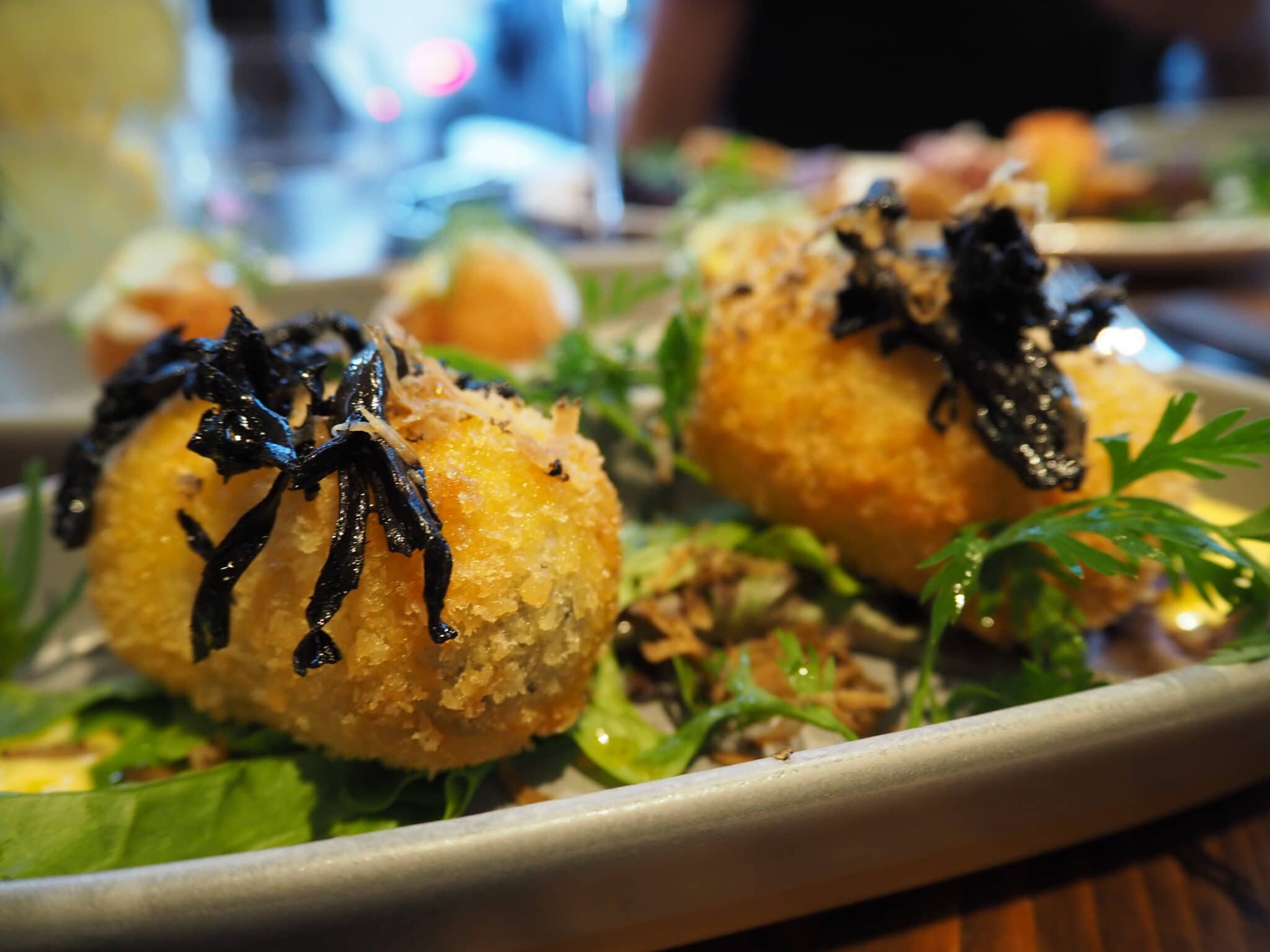 A favourite among the clientele at Bartley's charcuterie shop, Michael Lee's unusual charcoal cheddar makes an appearance in At Ten's croquette dish, which is also filled to the brim with mushrooms and black truffle. It's an obvious combination, maybe, but the charcoal adds another element to the dish that makes it really stand out. Meanwhile, the lobster arancini, served atop a pumpkin puree with apple and fennel on top, is also a delight and much welcomed – as is the mackerel, barbecued plum, pickled cucumber and hazelnut plate.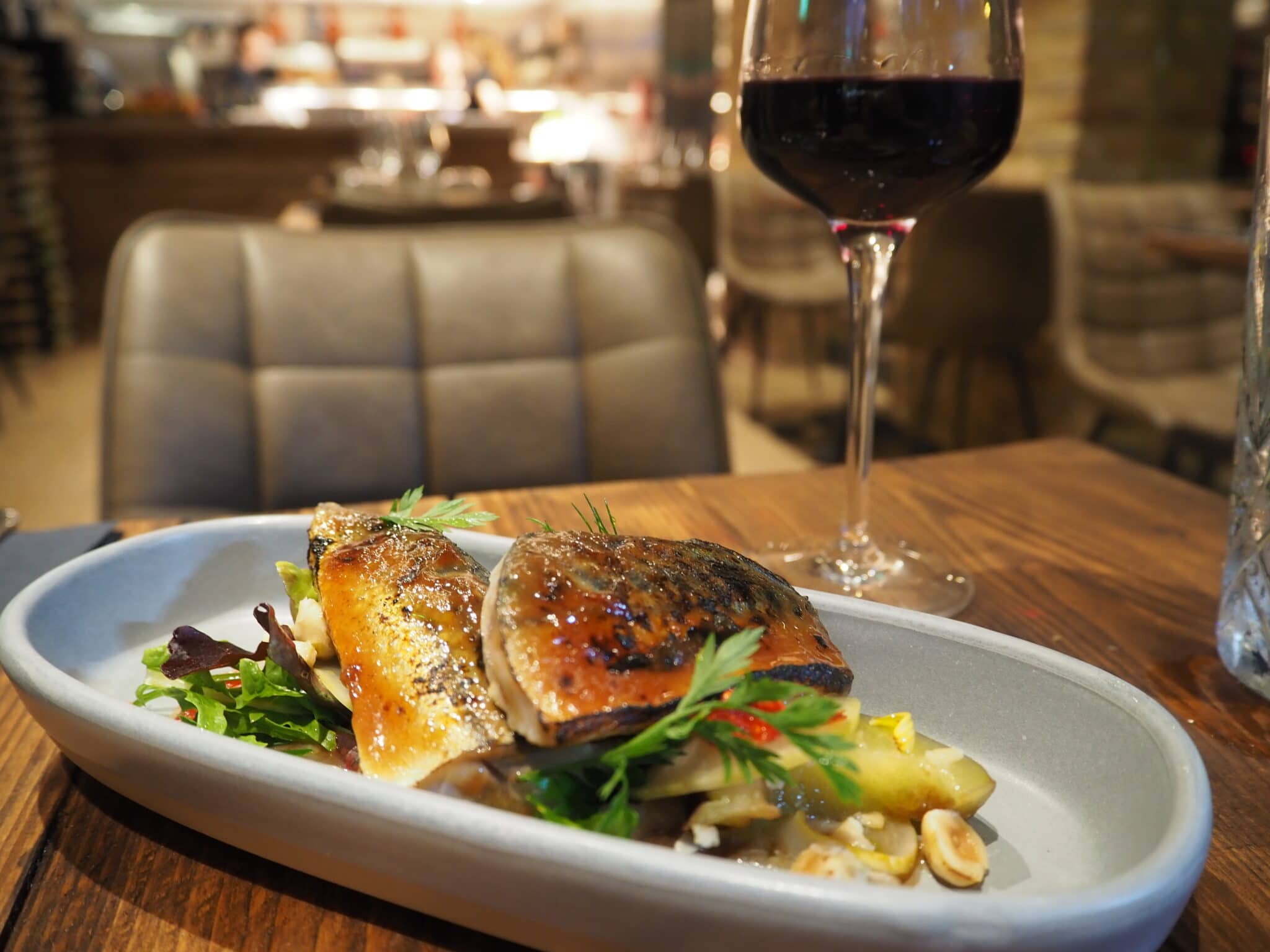 To finish, with little room to spare, we ordered a dessert each: the cheesecake, and the chocolate mousse. Served deconstructed, with a generous portion of ginger crumb, the cheesecake has been excellently curated for the shoulder season, with honey and fig providing depth while the lemon helped to keep the dish light. The same can be said for the chocolate mousse, with the tart raspberry punching through those comforting salted caramel and hazelnut flavour.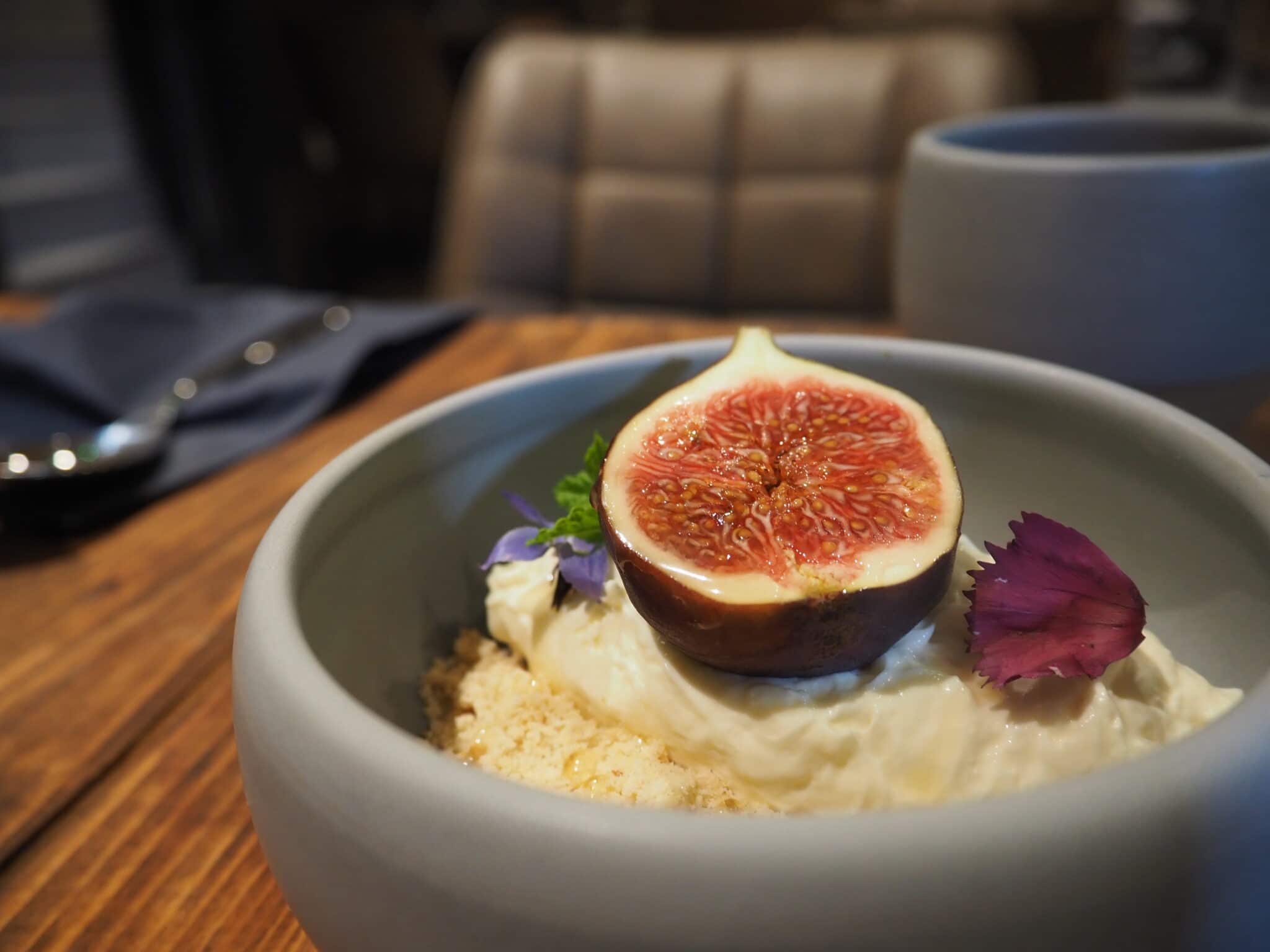 Theatrical dining, befitting of its location
At Ten plays to each of its owners' strengths – a curated drinks menu from Pineau, charcuterie and produce from Bartley, and expert technique and cooking from Heselden – to result in a restaurant that not only promises sophisticated and high-quality dining but exceeds itself in doing so.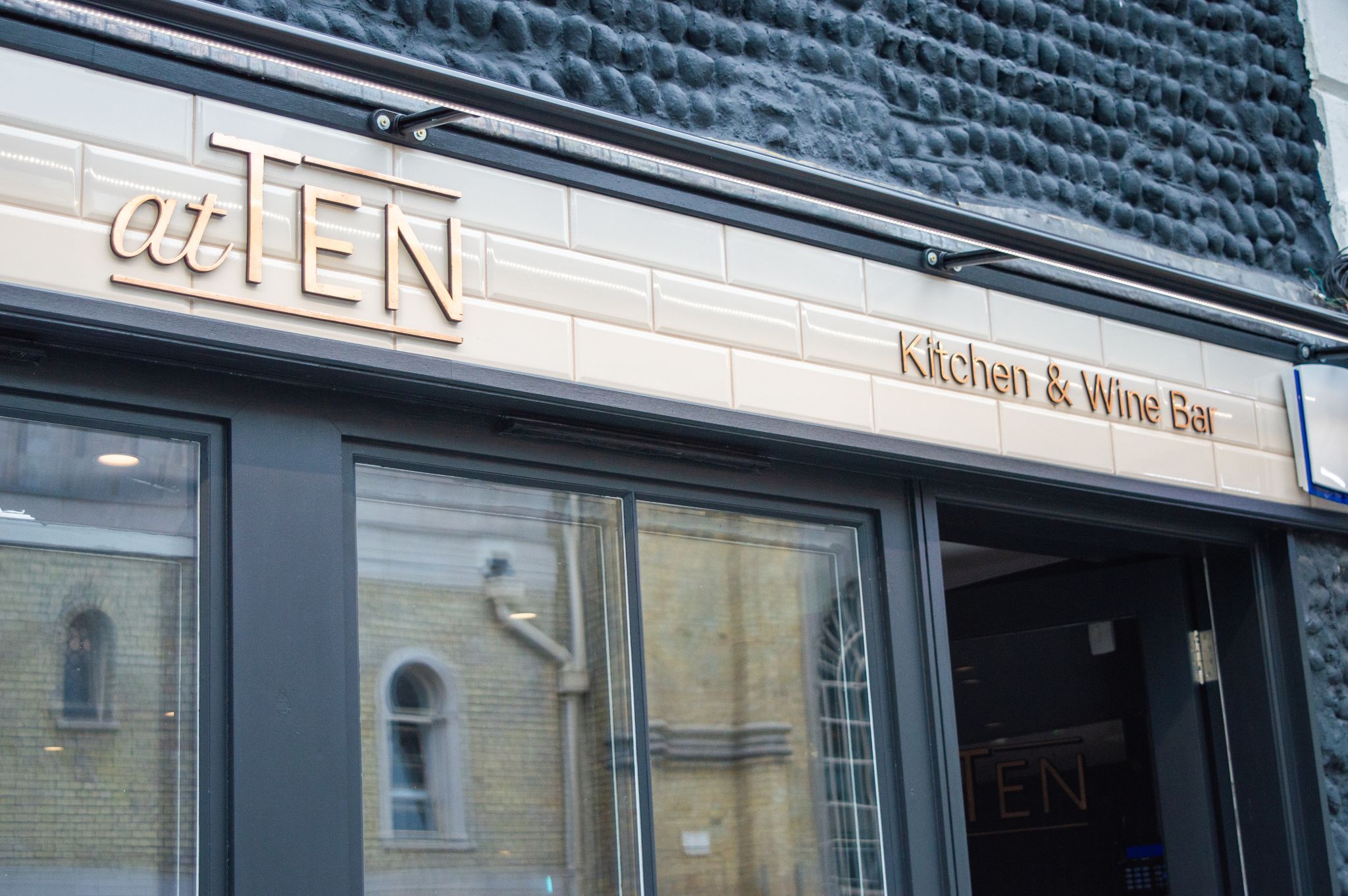 Previously reserved for fortunate Hovians on bustling Church Road, or in the upmarket Lanes, At Ten brings small plate dining to the North Laine, and has proven to be an excellent option for pre-theatre dining or otherwise. Whether you're after a quick bite to eat, making your way through the menu, or simply a social gathering with a charcuterie board and a bottle of wine, be sure to add At Ten to your list.