The Dyke Alehouse serves the best fat chips in Brighton.
Just putting it out there! I know some of you will be shaking your head with your own ultimate chip-producer in mind, and to these doubters, I urge you to visit. The Dyke's chips are everything a proper pub chip should be: triple cooked (naturally), fat (no pub chip should be skinny), crisp on the outside and fluffy on the inside.
Anyway, I digress…
It's Friday evening and The Dyke is buzzing with a mix of diners and punters enjoying a leisurely pint. From the outside the pub looks huge, but once inside thoughtful design gives it an unexpected cosy, not cavernous, neighbourhood pub vibe. The short, but perfectly formed menu focuses on classic pub grub with options for everyone including kids.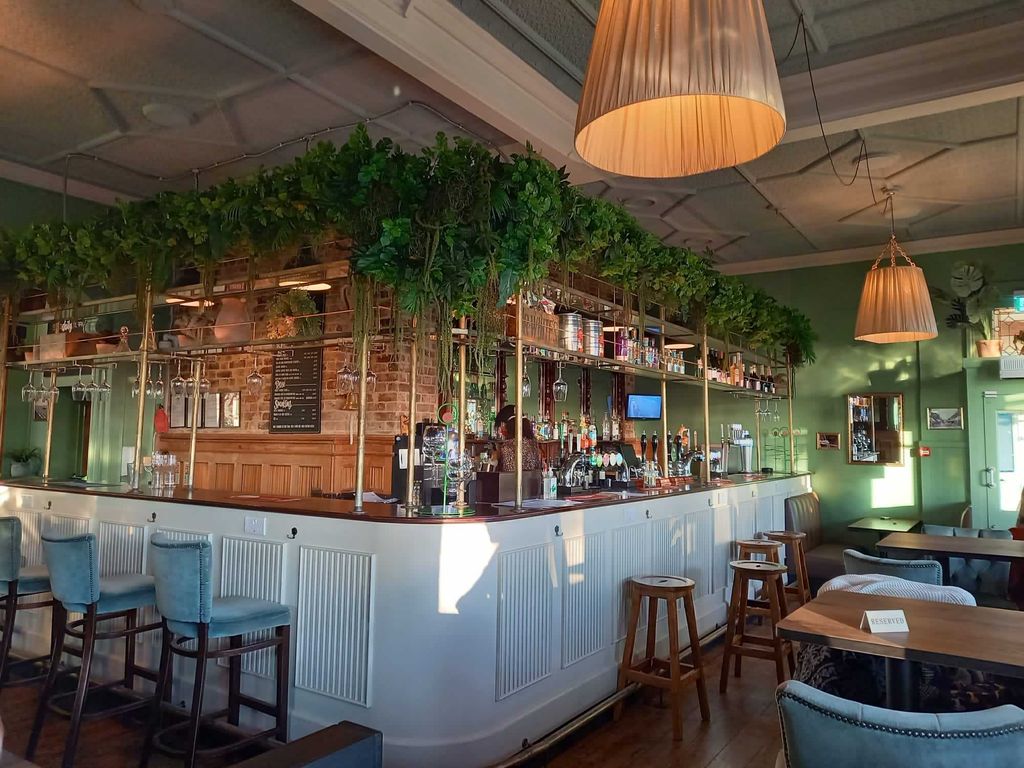 From the small plates, we choose Halloumi Fries with chunky salsa and Salt & Pepper Squid which is a perennial favourite. Although the Lobster Thermador Mac & Cheese Balls with a Brandy & Mustard Sauce sound intriguing! Both dishes are beautifully presented – complete with edible flowers – and both are skilfully fried so you can still taste the star ingredient. A strong start.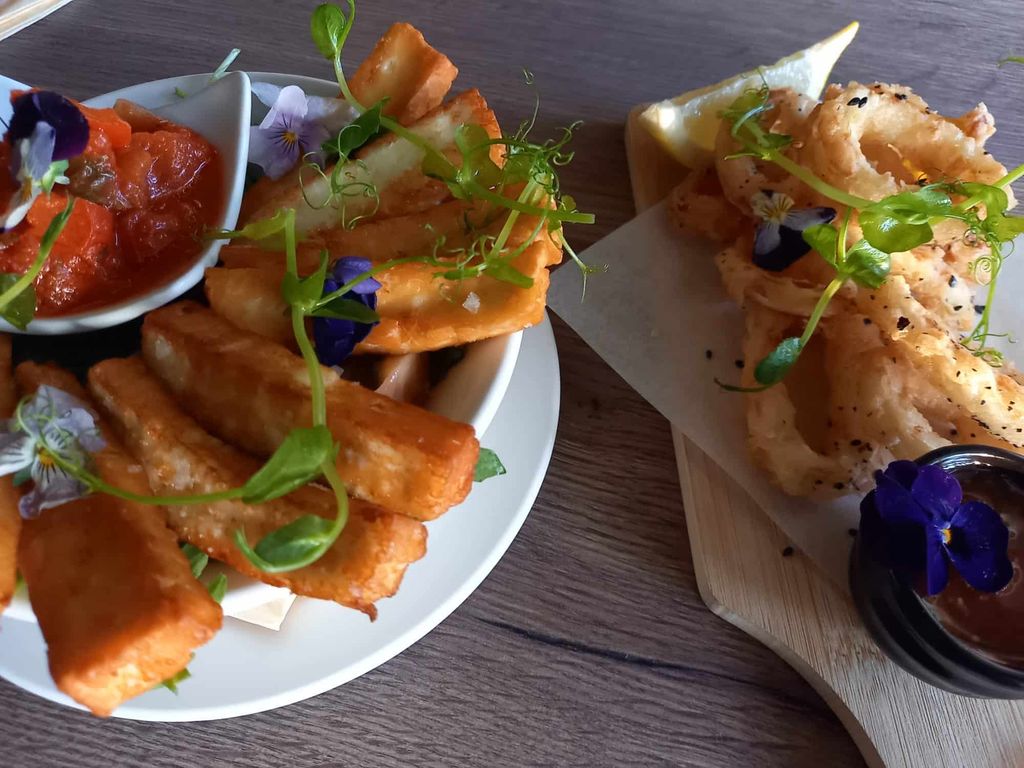 Then come those perfect chips, accompanying my husband's classic burger. The expertly cooked chunky meat patty is topped with gooey, melting cheddar, homemade onion chutney and a brioche bun. It's just a little too large to pick up and successfully bite into – as every good burger should be!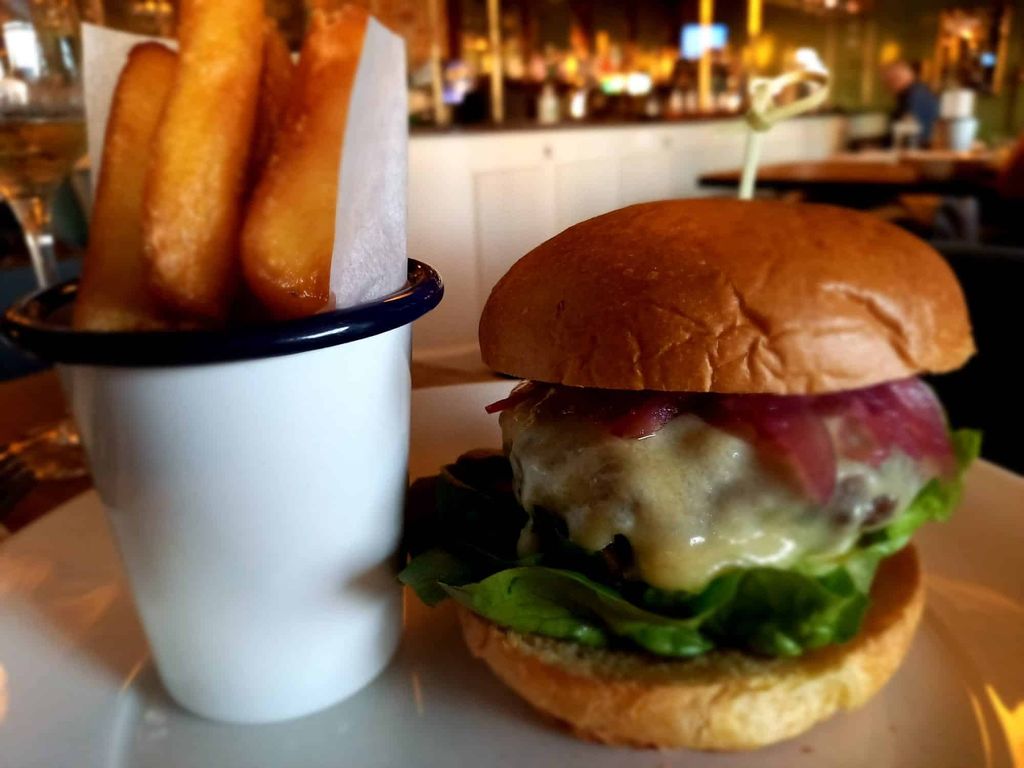 My initial food envy disappears when my crab risotto is served. Another Insta-worthy plate of food with crab claws draped over the side of the rice-filled dish. It's rich, creamy, comforting and packed with flavour. Thin slices of non-greasy garlic toast are just right for dipping and scooping.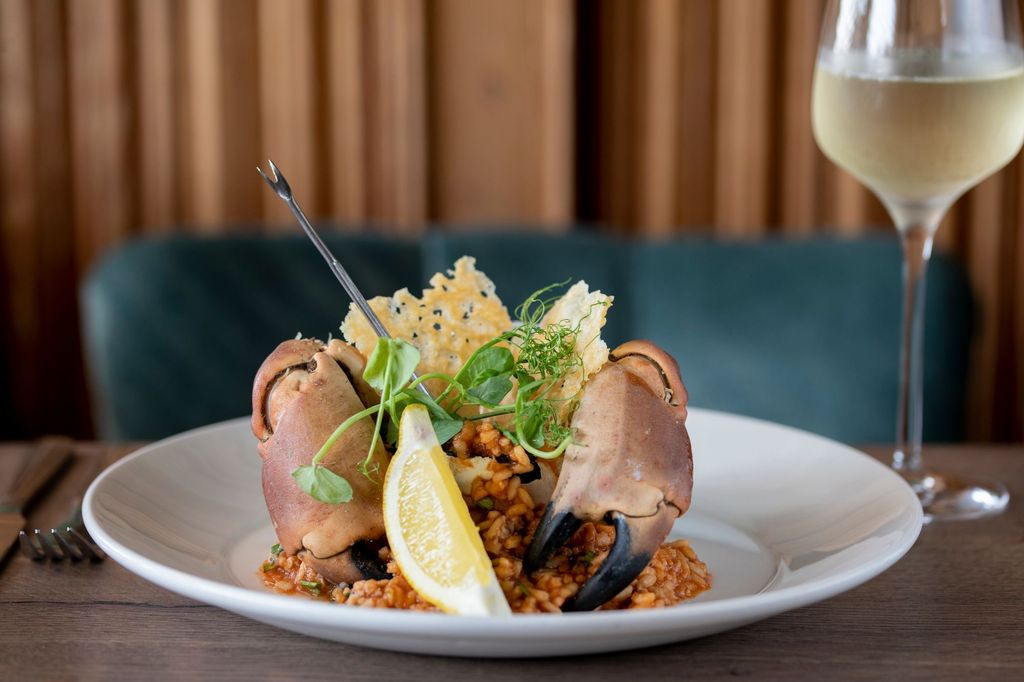 Sadly, neither of us have room to sample the Lemon Eton Mess or Sticky Toffee Pudding. Next time…
If you're looking for a satisfying gastro-pub meal without the pretentious price tag, or even just a pint and a couple of grazing plates in a welcoming relaxed setting, then The Dyke Alehouse ticks the boxes. Don't leave without trying the chips!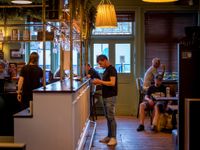 Want to know more about The Dyke Alehouse and Kitchen?
Find Out More