Brighton has seen a significant change in Brighton restaurant takeaway or home delivery and there are a number of reputable firms leading the way.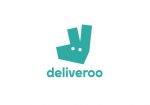 There is an increasing trend towards having restaurant quality takeaways delivered directly to your door and Deliveroo specialise in doing just that!
From brunch to express lunches and dinner options Deliveroo has revolutionised the way we order takeaways.
Brighton's Best Restaurant Takeaways and Home Delivery.
The Chilli Pickle brings you the unique experience of in-home Indian dining direct to your doorstep. Their bespoke boxed Grand Thalis, Railways Trays & Biryani Sets are all inspired by the owners' travels to India over the years and can be delivered Wednesday to Sunday, 5.30pm to 10pm. Award winning Indian cuisine, delivered direct to your door.
The burgers at Coggings and Co are the most highly rated burgers in Brighton and Hove and the great news is that they can deliver direct to your door.  Serving some of the best burgers you've ever tasted with a delicious set of sides and puddings, Coggings and Co have thought about it all. A recent award winner with the Sustainable Restaurant Awards, Coggings and Co source everything local where they can. Read their takeaway, burger and gluten free review.
We'd describe this Indian restaurant more like Indian fine dining and gives you an amazing takeaway option if you want to try some of the finest Indian food in the city. Indian Summer bring you a fresh and unique approach to Indian cuisine and their takeaway menu brings you top class mains with all the trimmings. Indian Summer also offer great gluten free options for home delivery.
Located just north of Henfield, The Bull Inn specialises in it's popular pizza and traditional pub food. The stone-baked pizza is freshly made to order and most of the food is available for take away. With over 20 different toppings to choose from, you can mix and match to your heart's content! If pizza isn't your thing then you could go for a pasta dish or one of their burgers with homemade coleslaw… or maybe skip straight to dessert! Make a call to place your order or drop in and grab a drink at the bar while you wait. Note: Note available for delivery.
Curry Leaf Cafe is the brainchild of former food critic and journalist Euan Sey and chef Kanthi Kiran Thamma, whose pedigree includes roles at popular Brighton Indian restaurant The Chilli Pickle and as Food Champion at Jamie Oliver's Recipease – both of which left him with a profound respect for quality seasonal ingredients. Multi-award winning.
Eatalio is brand new to Brighton and brings a refreshing style of street food from the street carts of Italy and the piada as one of their signature dishes. Other options include their pasta and salad bowls where you can create your own dishes. A healthy option, packed full of flavour and a real treat if you fancy something different. We can definitely vouch for their Italian spicy sausage piada!
Gars Chinese Restaurant has been setting the standard for Chinese cuisine in Brighton since 1983 and now you can enjoy Chinese fine dining straight to your door via their takeaway partners Deliveroo. A great option if you want to try the best Chinese food Brighton has to offer and we recommend you should try their new Dim Sum menu which has a fresh look about it for 2015.
Edendum is an Italian restaurant with a difference, offering innovative meals without giving up the classic dishes that everybody loves. Drawing from a vast culinary tradition means diners are spoilt for choice and able to discover some traditional, but less known authentic Italian recipes. Offering a generous range of takeaway dishes, including pizza, pasta and risotto it's super quick to get your Italian fix via Edendum and Deliveroo.
The Jamie's Italian menu is based on dishes you'd find people eating all over Italy, made with care but delivered without fuss. Using only the freshest, carefully sourced and seasonal ingredients to make all their beautiful, rustic dishes. Favourites include pizza, pasta, salad, antipasti – all including vegetarian, vegan and gluten free dishes.
The city's original conveyor-belt sushi bar serving handmade and sustainable sushi with a hot food menu. You can enjoy the taste of Moshimo wherever you like, be that delivered to you or you can drop by to takeaway.

The Old Bank in Kemptown is a popular local restaurant with an excellent alfresco dining space for the warm summer months and a cheery atmosphere for any occassion. Good Old Fashioned Steak & Chips with an option for delivery.
Cafe Chilli's chef Lek has over 20 years experience in Thai cooking and cuisine, and the food you taste at Cafe Chilli is as authentic tasting as it comes. Mixed grilled skewers, crispy chilli squid, green thai chicken curry, Chicken Pad Thai Noodles and Thai fish cakes are among the Cafe Chilli top sellers.
Casual eatery on the seafront with outside tables and a menu of renowned classy burgers, sides and locally caught fish and chips. Everything here is absolutely top notch, using the freshest of ingredients. Critically acclaimed by the Guardian, Olive Magazine among others. You will not be disappointed.
Food is not only healthier (and tastier!) at Purezza, it's also lower much in calories; pizzas are between 480 – 620 calories. Compared to a 'typical' pizza, from a fast food chain or supermarket, this is the equivalent of just 2 or 3 slices. Nearly all menu items can be made gluten free. Check out their seasonal and fresh salads too. Definitely the healthy takeaway option.
The 'Moonstone Sri Lankan' Restaurant on Church Road in Hove is the only Sri Lankan restaurant on the south coast, offering a huge selection of vegetarian dishes as well as fish and meat dishes – All freshly prepared by Sri Lankan born chefs. Healthy and tasty,  with a range of menu options to suit everyone. Here is their full takeaway menu. Aromatic, healthy with a hint of spice.
The Breakfast Club have brought a bit of Miami Vice and Art Deco to Brighton. Painted bright yellow with baby blue seats outside, it's hard to miss! With an extensive menu serving American style breakfast, lunch and dinner, you can grab a takeaway at anytime of the day!
Serving you a slice of Naples on Brighton's West Street, Nuposto Italian restaurant brings you the real deal Italian pizza with all the smells of authentic Italy. Also an ideal takeaway option if you'd like takeaway pizza on Brighton beach. Nuposto have even served pizza to the pope and we can vouch for how good it is.
Brighton's First and Foremost Japanese Restaurant 'Oriental Cuisine at its Best.' At Oki-Nami they are passionate in their desire to bring restaurant quality, high-end Japanese cuisine for people to enjoy in the comfort of their own homes or with colleagues in their office or workplace. Takeaway favourites include Japanese Tapas, bento box or their sushi platter.
Described as British or European cuisine, the Breeze home delivery menu is full of restaurant classics and brings you a variety of different takeaway options. Menu favourites include duck confit, risotto balls and falafel burgers – or why not try their spicy squid or spicy prawns? Breeze was recently voted the best venue for family dining at the Brighton Foodie Awards.