Bison Beach Bar – Temporarily closed
Head East of the Pier and you'll find this treasure of a venue. Bison Beach bar opened in 2020 as part of the Sea Lanes Brighton pop-up hub, and they're making quite a mark on Brighton's social scene.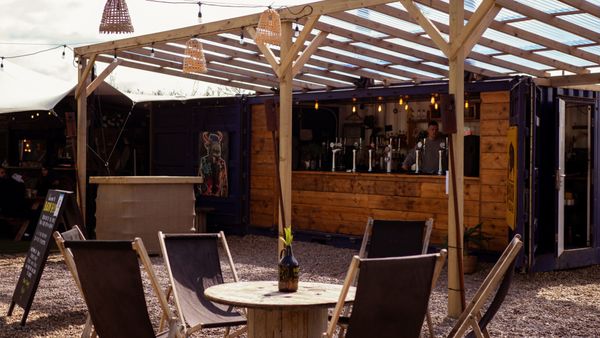 Where
The entrance to Bison Beach Bar is found on Madeira Drive. You'll likely be locked in by the sensational scents of the barbeque coaxing you through the gate and before you even realise you want one, you'll be sat sea-facing, with a fresh brew from the Bison Beer Brewery and toasting happy to the festival spirit.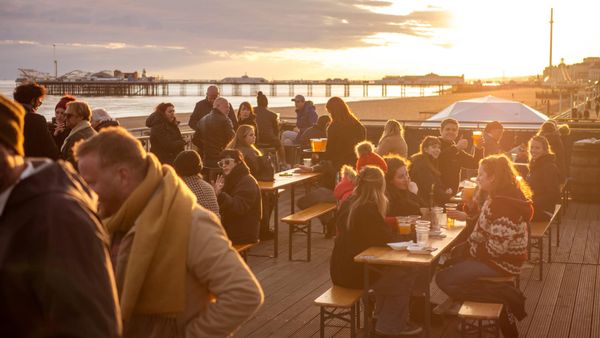 What to expect – By day
Expect to be transported to your festival favourites, only this time you're not in a field. Set yourself down on the pebbles or the rooftop terrace and enjoy panoramic views of our spectacular coastline. By day the venue is a great spot for friends and family hangouts alike. They have partnered with White Cloud Coffee for the caffeine and Wood x Coal for the food.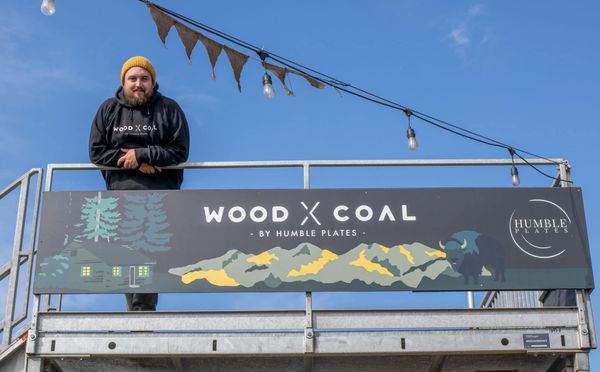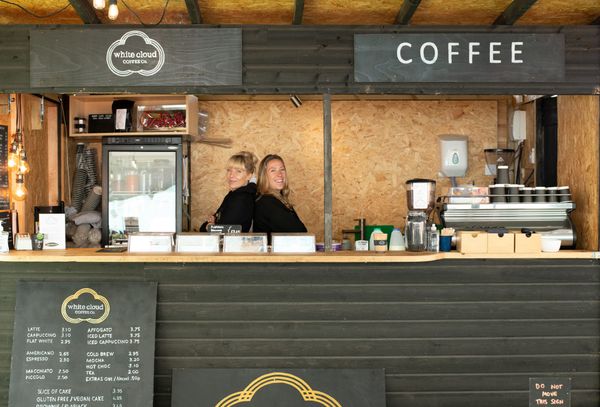 What to expect – By night
Get the timing right and you can enjoy the sunset with a drink in hand and a pizza on your plate. The evenings here offer a lively social buzz and provide a great balance of an on-trend party audience and laid back, unpretentious ambience.
If you're planning a weekend visit to Bison Beach Bar we recommend arriving early or booking in advance, this venue is popular with locals and visitors alike, and even with a capacity of 160 heads, you may well have to queue for the pleasure. But, we checked and it's worth it!