A Sunday well spent with Baked AM:PM's boozy brunch
Weekends are made for leisurely, boozy brunches. But finding the right spot isn't always easy in our corner of Hove, where every second shop front promises the most perfect poached eggs and mouth-watering mimosas. Happily, I can now confirm that Baked AM:PM lives up to the hype.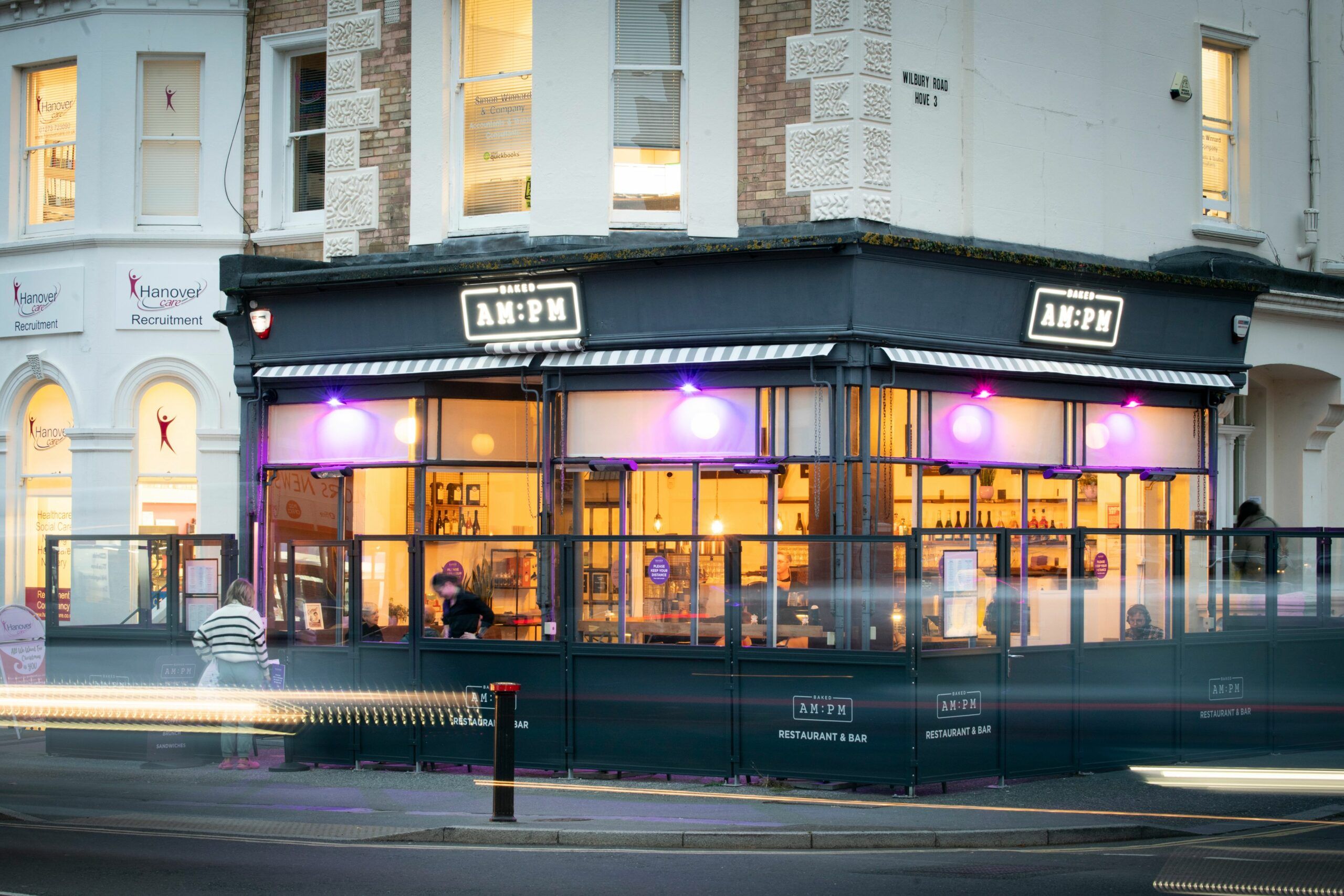 The Church Road café was abuzz with chatter and chilled Sunday vibes when we ducked in during an early afternoon downpour. It was pleasantly full, with everyone smiling and exchanging pleasantries with their table neighbours, making it an inviting place to pull up a chair.
Taking our seats on the ground floor, we looked out over the covered, outdoor terrace which gives out a summer city break feel, despite the significantly open heavens. In short, it felt like the perfect place to while away a few hours of our hard-earned weekend.
Signature cocktails 
As is tradition on a Sunday, I ordered a bloody Mary, intrigued by the addition of Guinness to the vodka-based breakfast beverage. The menu says "trust us on this" – and I'm glad I did. The famous Irish stout gives the drink a new-found balance and depth of flavour.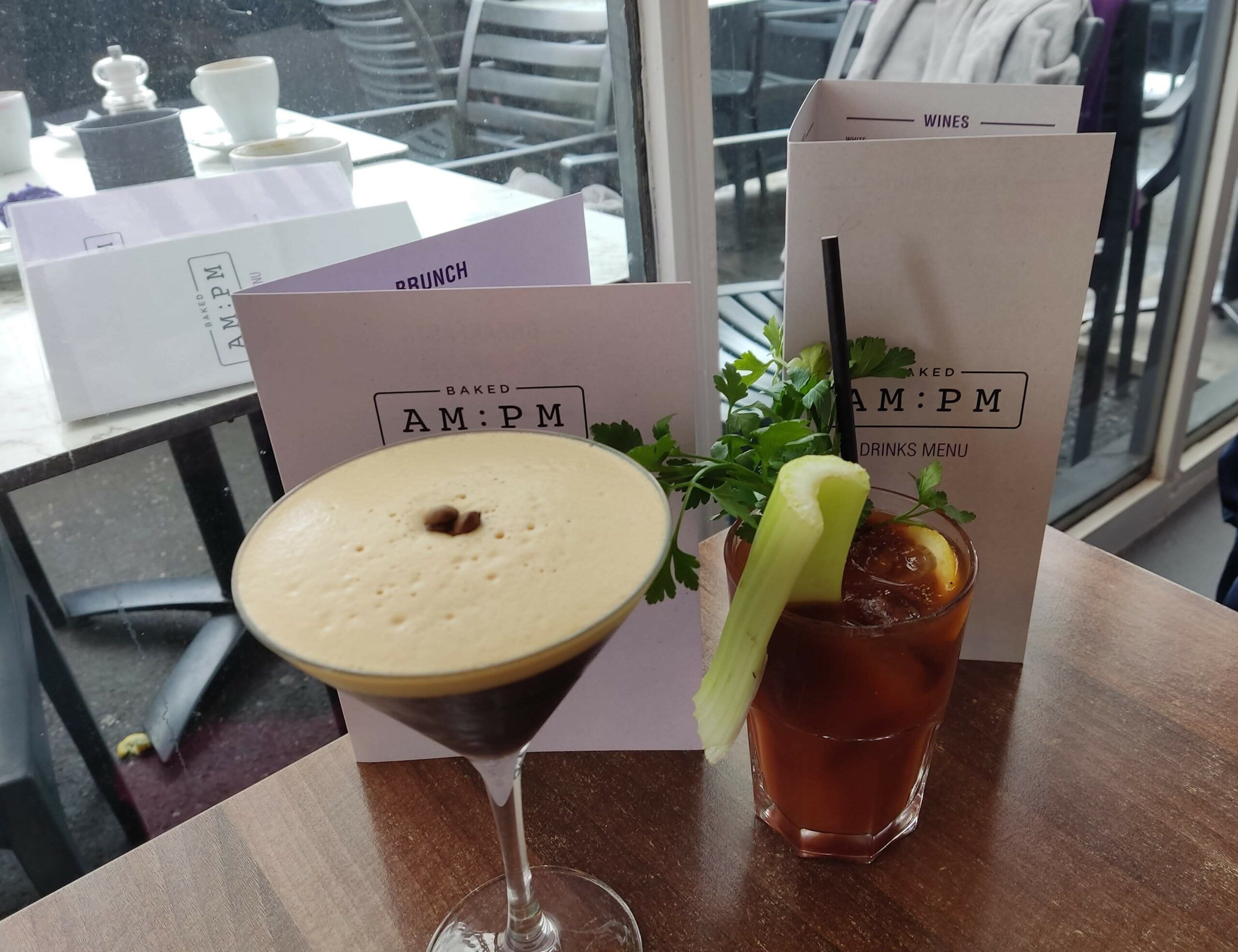 My brunch buddy hubby went for an espresso martini, something of a staple for us when out and about. Made with BAKED's signature house blend coffee, vodka and kahlua, it was so good that I became instantly and irrationally jealous after being offered a sip.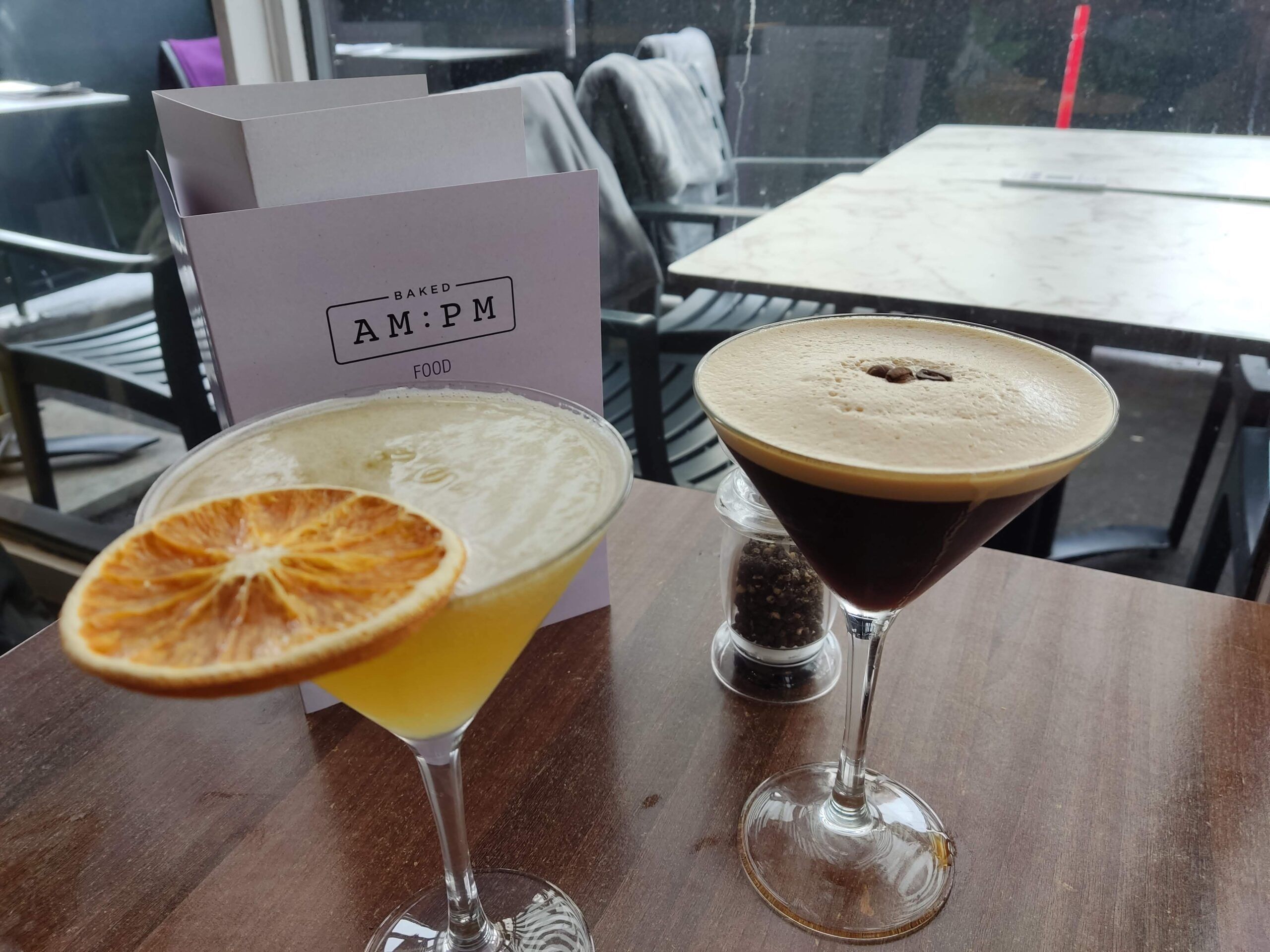 Pushing away my illogical emotions with another slurp of the signature bloody Mary, I instead marvelled at how long it had taken us to realise the painfully obvious – of course, venues that take their coffee seriously will serve the best caffeine-infused martinis. 
Classic breakfast
The weekend menu is brimming with breakfast and brunch classics, from eggs benedict and huevos rancheros with chorizo and avocado, to pancakes with pineapple and coconut ice cream or syrup and bacon. 
On the full English side of things, the hungry hordes can choose between the meat, veggie, or vegan breakfast, the latter of which comes with avocado smash instead of poached eggs.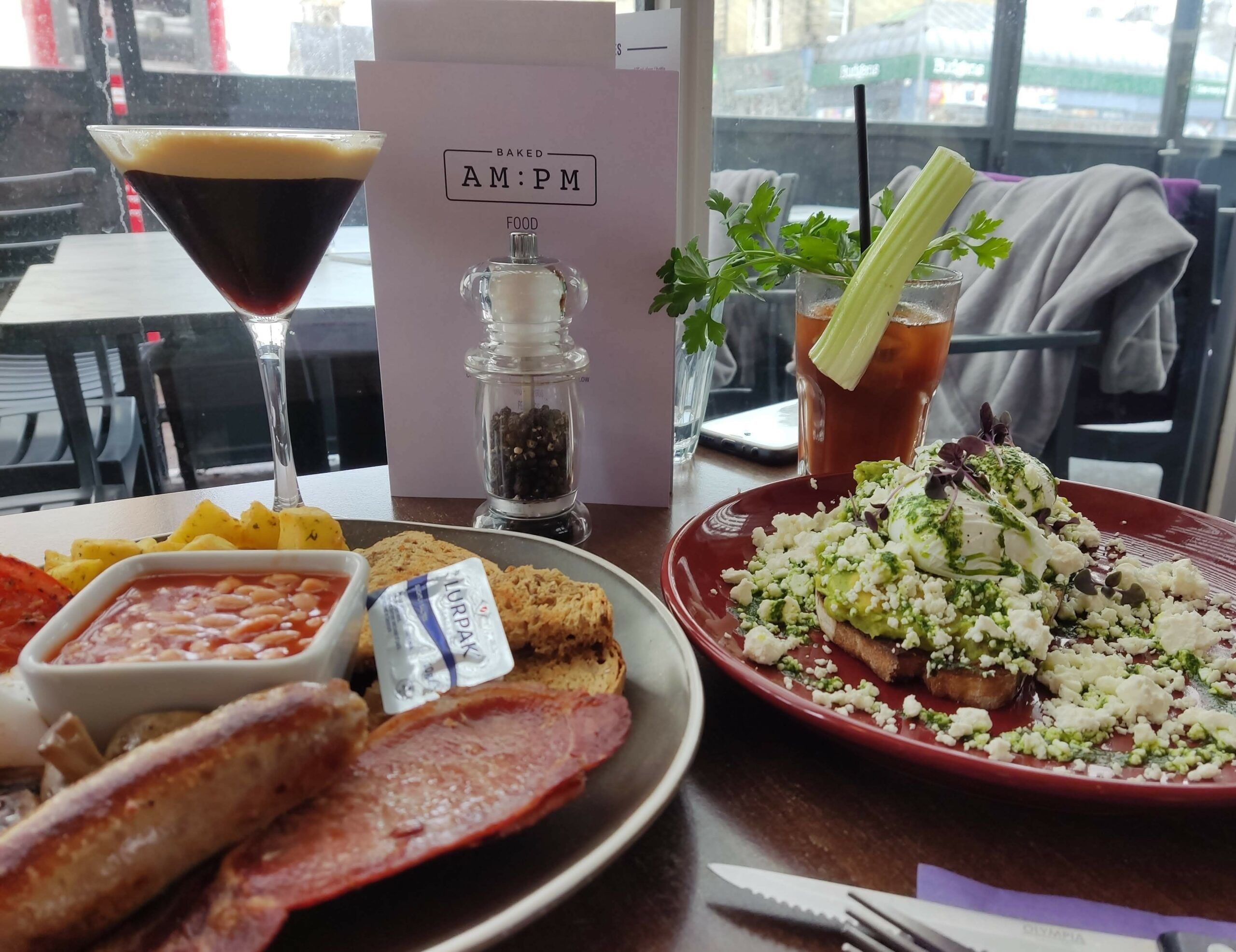 Not one to muck around, my plus one went straight for the carnivore option. Billed as the "house", it came with sausage, bacon, poached eggs, beans, mushrooms, potatoes, grilled tomato, and toast. But this was no greasy spoon affair. Everything was perfectly cooked, the sausage was meat and juicy, and the mushrooms were a savoury delight.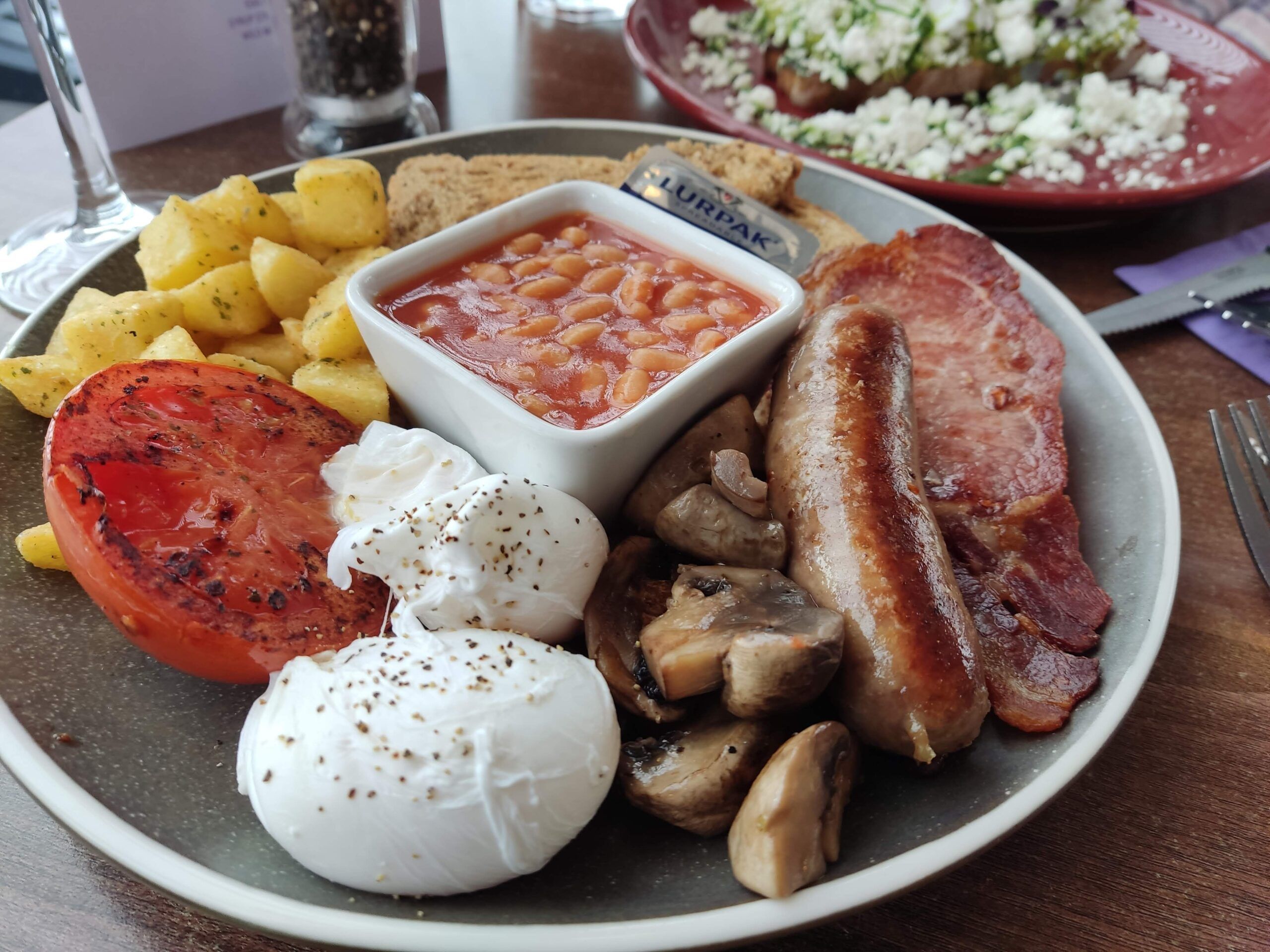 The stars of the show, I was told between mouthfuls, were the herby, crispy-on-the-outside-fluffy- on-the-inside cubes of potato. I may have stolen quite a few from his plate – purely for research purposes, of course.
Fresh takes on brunch
The vegan brunch option of sun blushed tomatoes, white bean hummus, wild mushrooms, and spinach on toasted sourdough with a crispy shallot crumb, was tempting.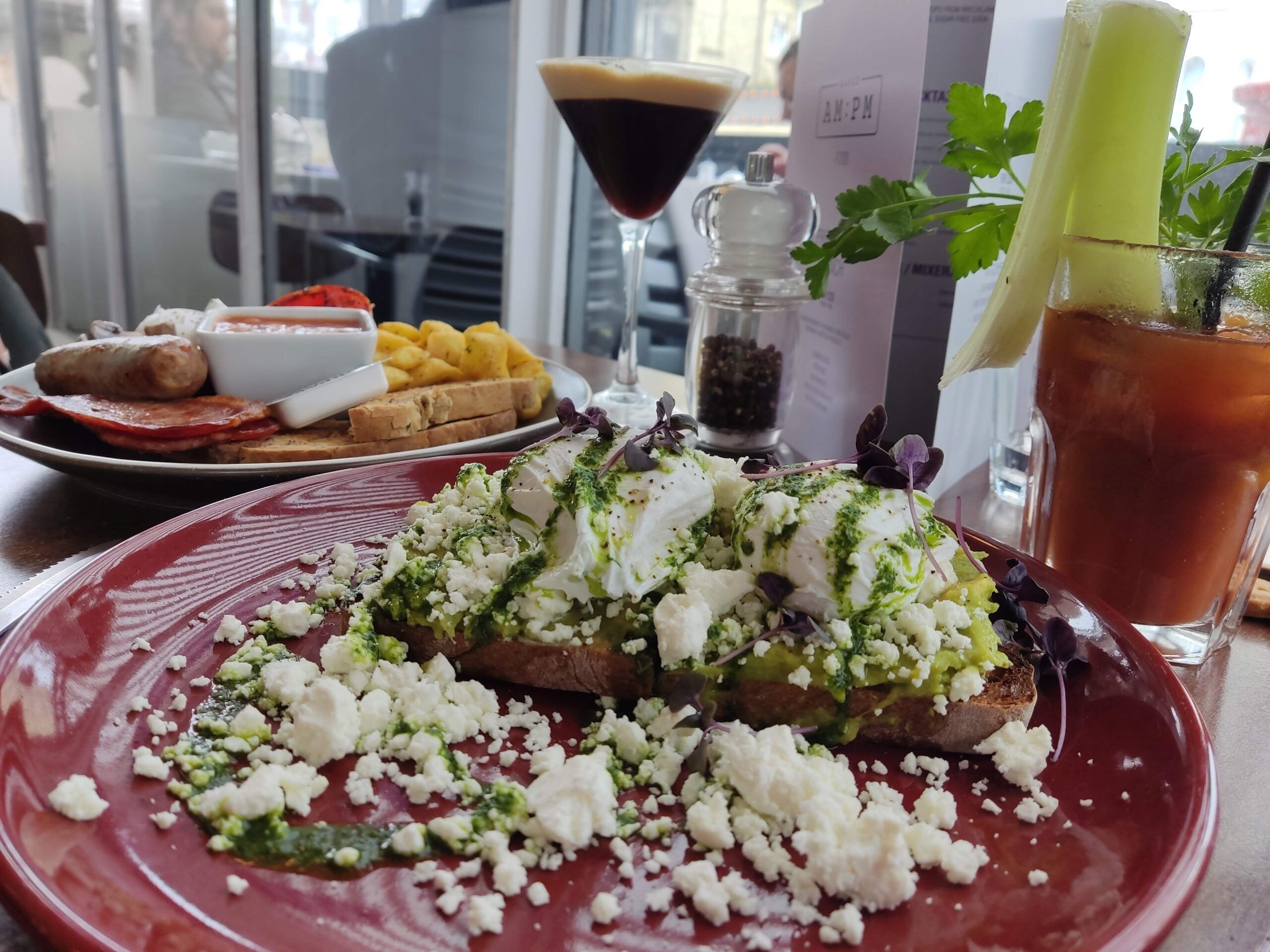 However, I am a firm believer that all meals should come with cheese, so I chose the feta eggs. The perfectly poached eggs and smashed avocado on toasted sourdough were topped with lashings and lashings of creamy, crumbly feta, all held together with a generous drizzle of rich, tangy basil oil. Delicious.
Even Dash the dog enjoyed his Sunday fun day outing. The friendly staff brought him over his own little plate of vegan treats, all of which he munched happily at our feet before basking in the attention of his new-found friends. 
Sundays are made for cocktails
After all that, it seemed only right to have one more drink. So, one refreshing passion fruit martini and a jealously busting espresso martini later, we were on our way. 
The rain had stopped, our bellies were full, and we had a new favourite boozy brunching spot. That's a lot to achieve on a Sunday.