Tuesday Feb 11th – Networking & Curry
The Brighton Business Curry Club is a monthly business networking event where businesses get to enjoy informal business networking over a delicious curry and a pint and Restaurants Brighton will be proud sponsors in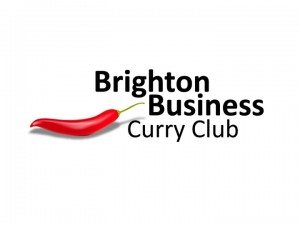 February 2014.
Positioned as one of the biggest and most popular networking events in the city and located at the Sussex County Cricket Ground, Restaurants Brighton will be sponsoring the event as we introduce Sussex businesses to our Online Restaurant Directory so businesses can get a good understanding of the restaurants and food pubs available in Brighton, Hove and wider Sussex.
Competition Time
On the night, we will have plenty of competition prizes to give away, courtesy of The Coal Shed, 64 Degrees, GB1 Restaurant, The Eastern Eye, the House Restaurant, the Moonstone Restaurant, Hove Place and the Duke of York. 
Just come along on the night having followed Restaurants Brighton on Twitter – and you will learn more about how to win these fantastic prizes, by using social media and by answering a few questions.
More About the Brighton Business Curry Club.
No membership is required at the Brighton Business Curry Club.
Just pre-register for the event, bring along plenty of business cards – and then enjoy the benefits of networking at this informal business to business event.
Here is further information about the event from their December 2013 Business Curry Club, footage courtesy of Latest TV. See the video below.
Here is a link to the Brighton Business Curry Club website for further information.
We look forward to seeing you on Tuesday 11th Feb!
back to top