Meet Founders of Brighton Food Tours – Catriona Lane & Angela Brightwell
Catriona Lane and Angela Brightwell set up Brighton Food Tours to tell the amazing story of Brighton's independent food scene. They offer their signature V.I.B (Very Independent Brighton) Tour – taking foodies to off-the-beaten-track vendors and producers.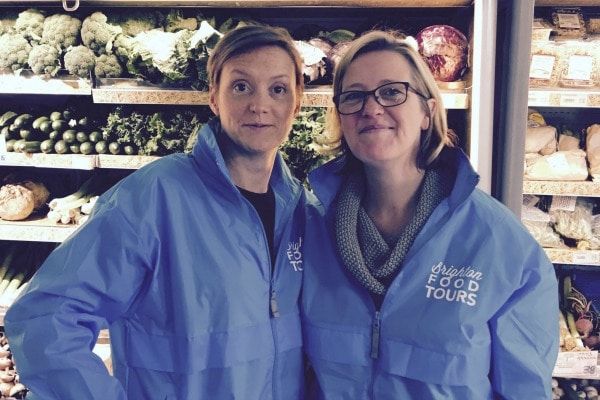 What do you do and how do you describe your job?
Brighton Food Tours is dedicated to telling the story of our independent food and drink businesses. Over a short time, Brighton has become a haven for foodies, but its roots go way back. In 1817 Marie-Antonin Carême, considered to be the first international celebrity chef, cooked his greatest meal in Brighton – The Regent's Banquet.
On the tours we explain that heritage and bring it right up to date.
Now Brighton is home to a host of businesses that are just as groundbreaking, innovative and passionate as Carême was. We take our punters on a journey to enjoy the taste of real independent foodie Brighton and to hear the stories, passions and politics behind these businesses… and of course, to taste their delicious wares!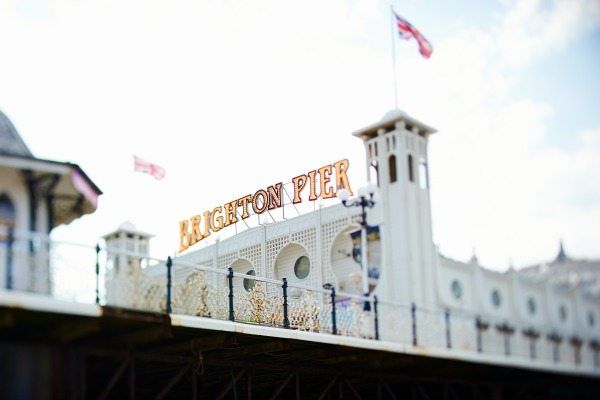 What is the best thing about your job?
That's easy. It's working with incredible people whose passion for top-notch food and drink makes you feel great about life. On the 24th of June (the day after the EU referendum) we ran a tour – and let's put it this way, one or two people weren't feeling great after the result. But the quality of the food and the enthusiasm of the vendors, who were just so passionate about how great food and drink can change things in a positive way, turned everyone's mood around –
our vendors never fail to inspire our guests…or us!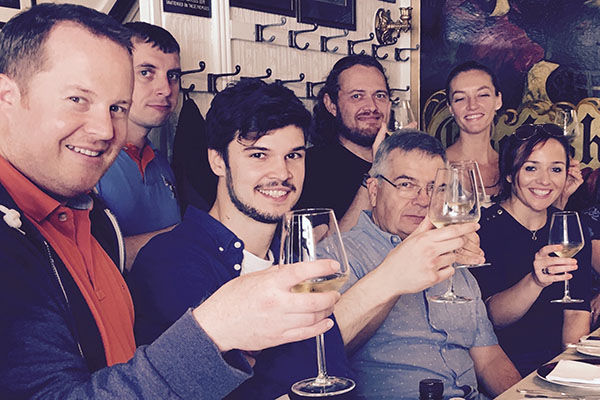 What is your favourite drink?
The hot chocolate at Rainbow Organic – which is a small business we feature on the tour – is without doubt the most incredible chocolate experience you'll find in Brighton, bar none. If you are a chocolate fan then you need to come on our tour and try it for yourself.
Rainbow Organic Chocolate is set up by the wonderful Suzanne, a Parisian-trained artisan chocolatier who moved from Scotland to open her amazing chocolate workshop in Brighton.
She cares passionately about the ingredients that she uses, and is on a mission to change our understanding and appreciation of chocolate. She'll tell you that the way we make hot chocolate (with powder) is a disgrace. When you've tasted her hot chocolate, we think you'll agree.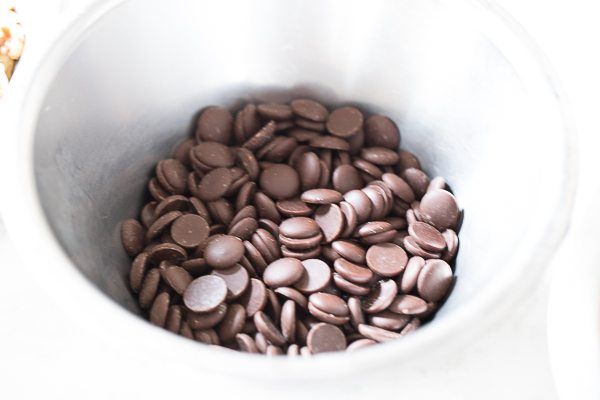 What is your favourite food?
You can't make us choose, can you? I would say that while we are lovers of all good food, we know that EVERYONE loves chips. So if you want a good tip, I'd try BeFries on West Street. Suddenly there are hipsters who've sworn blind they'll never even set foot on that road who are going there every day.
BeFries is really new and is an example of one of the fledgling businesses finding its feet in Brighton that we've made sure to make space for on the tour. Like a lot of the businesses we feature, they don't just 'fry up chips', there's care, attention, passion and no small amount of flair that goes into what they do.
Plus we love that our punters get a bit of a surprise chip education when we visit Befries on the tour and get to hear about the history of French Fries and why – stop the press – they aren't really French!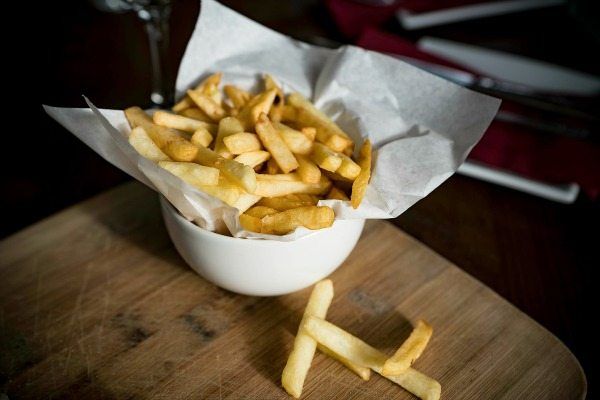 What are your ambitions for the future?
We're both very passionate about Brighton – it's a special place that at its heart has a fierce spirit of independence, innovation, creativity and experimentation.
We want to show that off with Brighton Food Tours – to share Brighton's very special independent food and drink stories with everyone.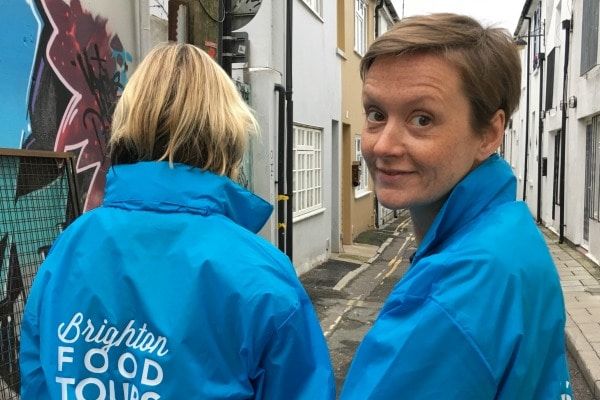 We're very proud to have received such glowing reviews for our tours with a 100% 5-star-rating on TripAdvisor, but even more proud that these have mostly come from long-term residents of Brighton & Hove who are discovering a different side to their city than they ever imagined existed. That encapsulates our ambition: to show Brighton's independent foodie scene off to the world and to the people who live here.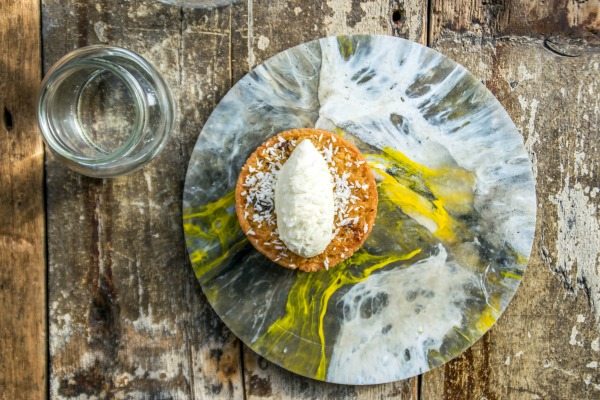 Where or how did you train? Give us a few details and would you recommend it?
Cat's a teacher and Ange trained as an actor. So our education for food is as very enthusiastic foodie punters, not as professional chefs, obviously. That said we like to think that we both bring different qualities and skills from our professional backgrounds to the tour.
Ange will goof about, recite a few words of Shakespeare and – if necessary – does have an actual qualification in stage fighting to call upon.
Of course, if you start dawdling at the back of the group or aren't paying attention, Cat is always ready with a whistle and a few sharp words. Don't worry, we're joking about that bit… sort of.