Lashings and lashings…
One Saturday morning in early May, I left the house, with my husband and kid in tow, only to be lashed with rain and weighed down by the unseasonably dark skies. I can't pretend I hadn't imagined a slightly different version of events, less thwarted by the bloody weather. But we faced the challenge with unusual grit, buoyed by the promise of a good brunch and some drinks at The Brighton Cocktail Company.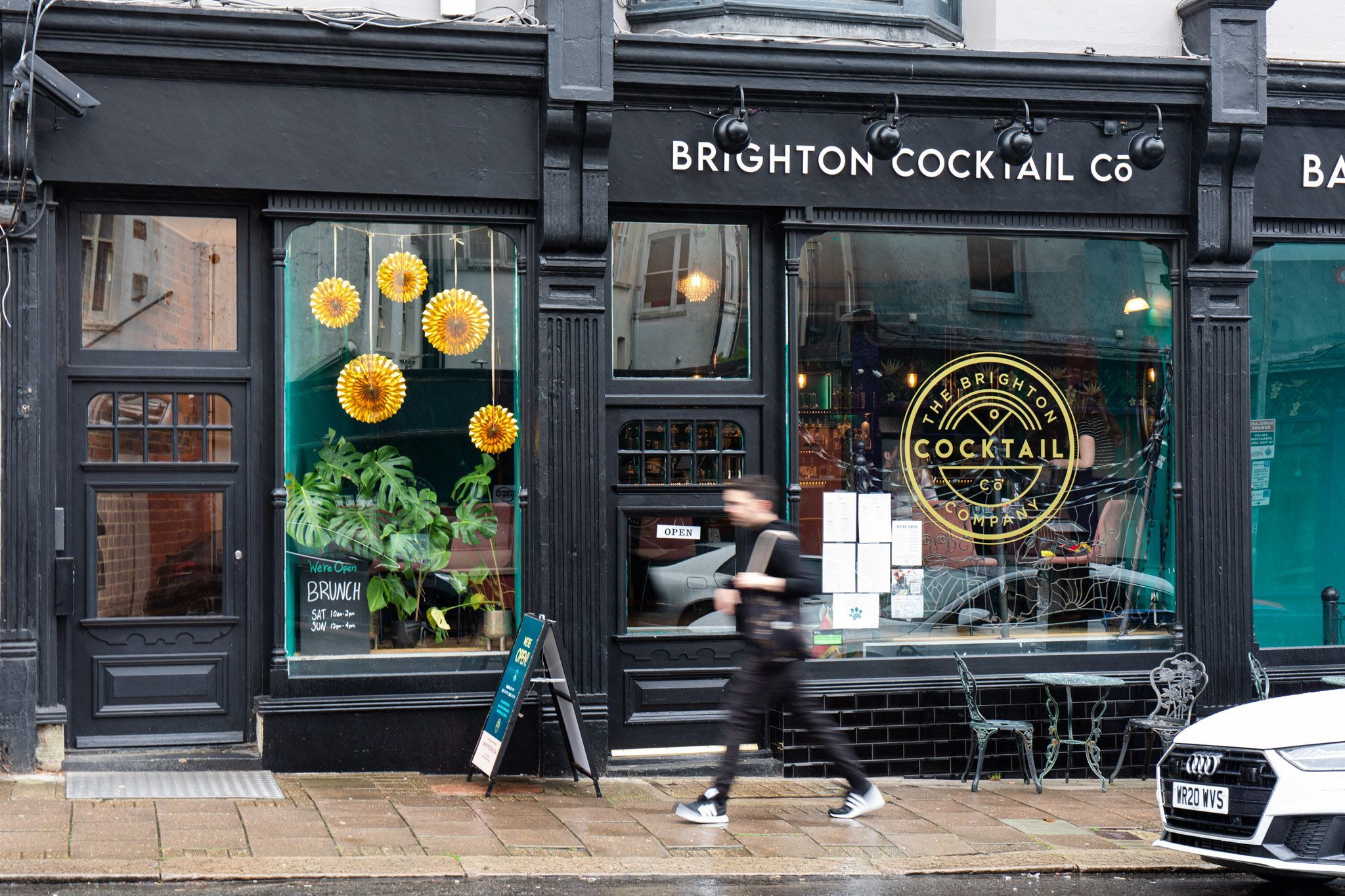 It was so worth it…
Brunch is a new endeavour for this excellent Seven Dials cocktail bar and kitchen. The North American owner – Shannon – and her excellent team, have shown the menu all the same care and attention that has been lavished on every other aspect of this lovely venue.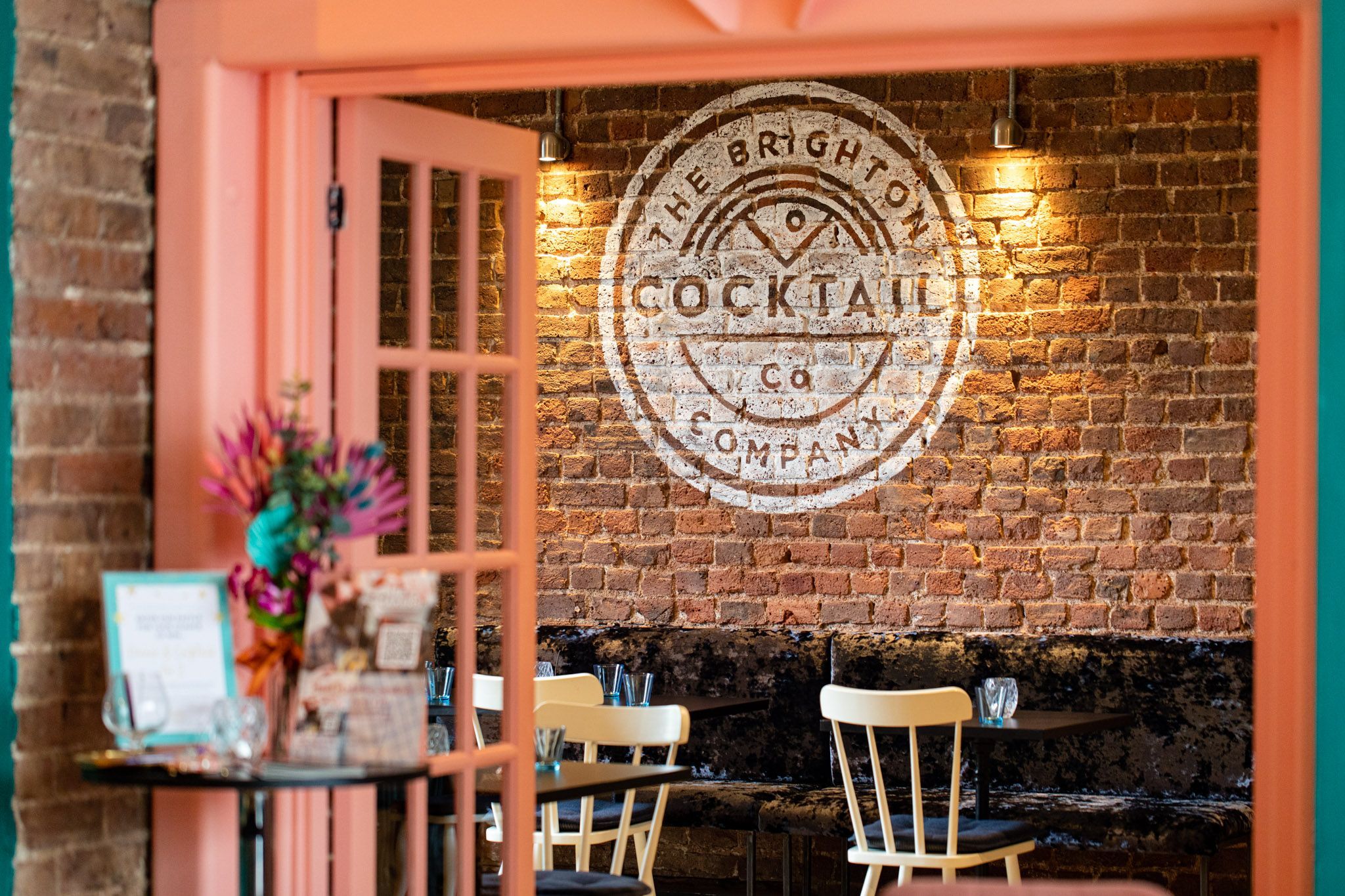 Escaping the stormy streets, we were immediately cocooned by an interior designed with a sumptuous teal and dusky pink pallet and metallic accents, which works as well in the day as at night. Hand-wrought iron balustrades add a bit of serious pzazz. The deco vibe is glamorous but also, as my daughter correctly pointed out, 'really comfortable'. So after a few deep breaths and a friendly welcome, we recovered from our journey and were relaxed enough to appreciate the hugely enjoyable meal ahead. 
Everybody happy now
The menu is deceptively simple, seasonal and well thought out. There is a selection of 'toasts' loaded with delicious toppings, larger 'mains' and some rather irresistible 'add ons'. The kids menu offers generous 'mini me' dishes and is a huge step up from the usual kiddie fare with a lovely selection designed to please both little ones and parents.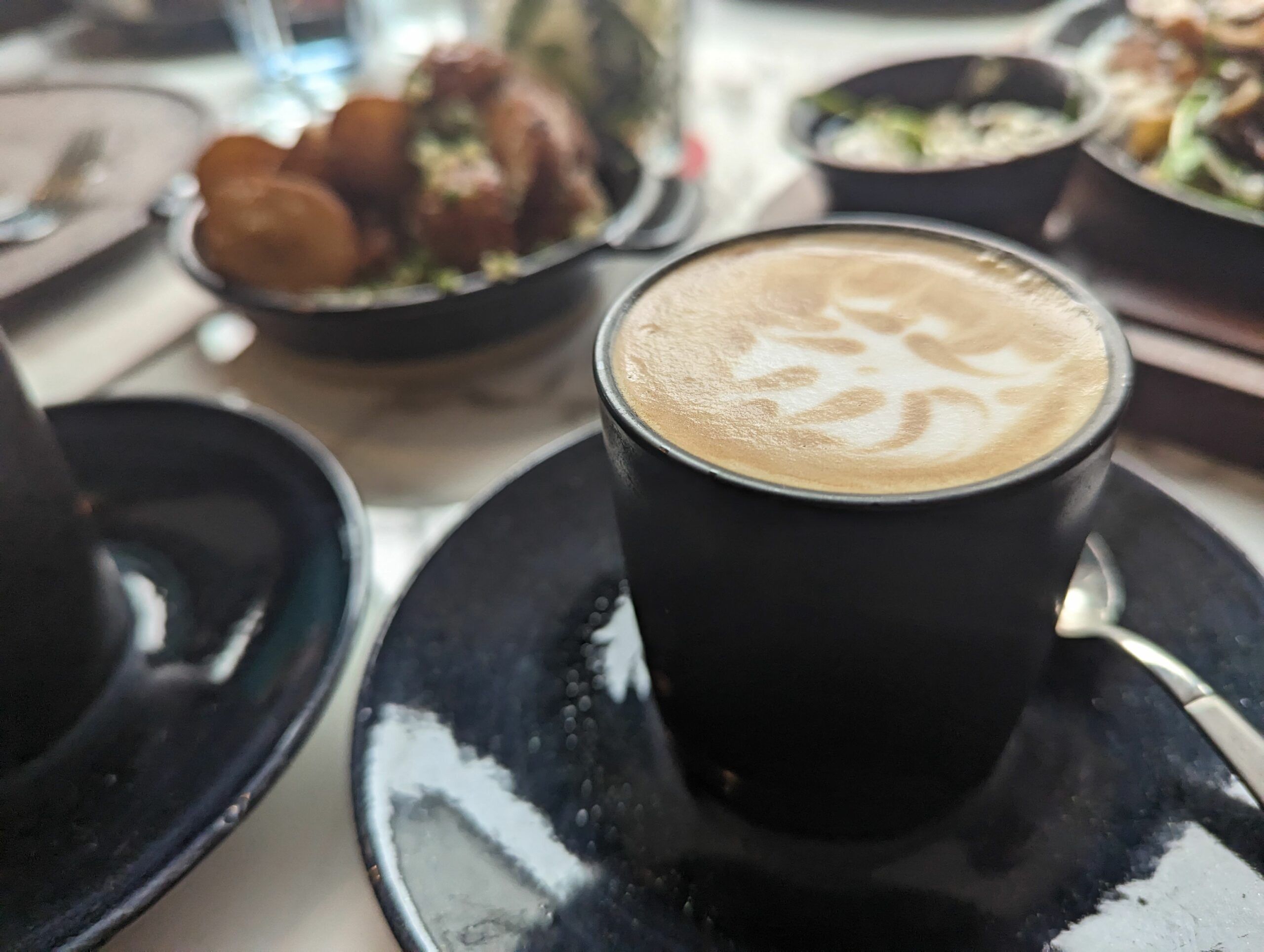 Every toast dish can be made gluten-free and there are other delicious options for those with dietary restrictions. Vegans and vegetarians will find a number of suitable dishes on the menu – all fabulous – and there are both healthy and indulgent options giving you the feeling that everyone has been thought of. 
Mock O'Clock
We were offered cocktails to start (well it is rather their thing at The Brighton Cocktail Company)! But being that it was only 11am on the Saturday morning of a busy weekend, and we're now grown-up parent types, we opted for 'mock'. I ordered a South Down Spritz with Lyres' non-alcoholic Italian Orange and an alcohol-free white wine which provided all the zest and celebration required. The other half ordered an ultra-fresh-tasting mock mojito.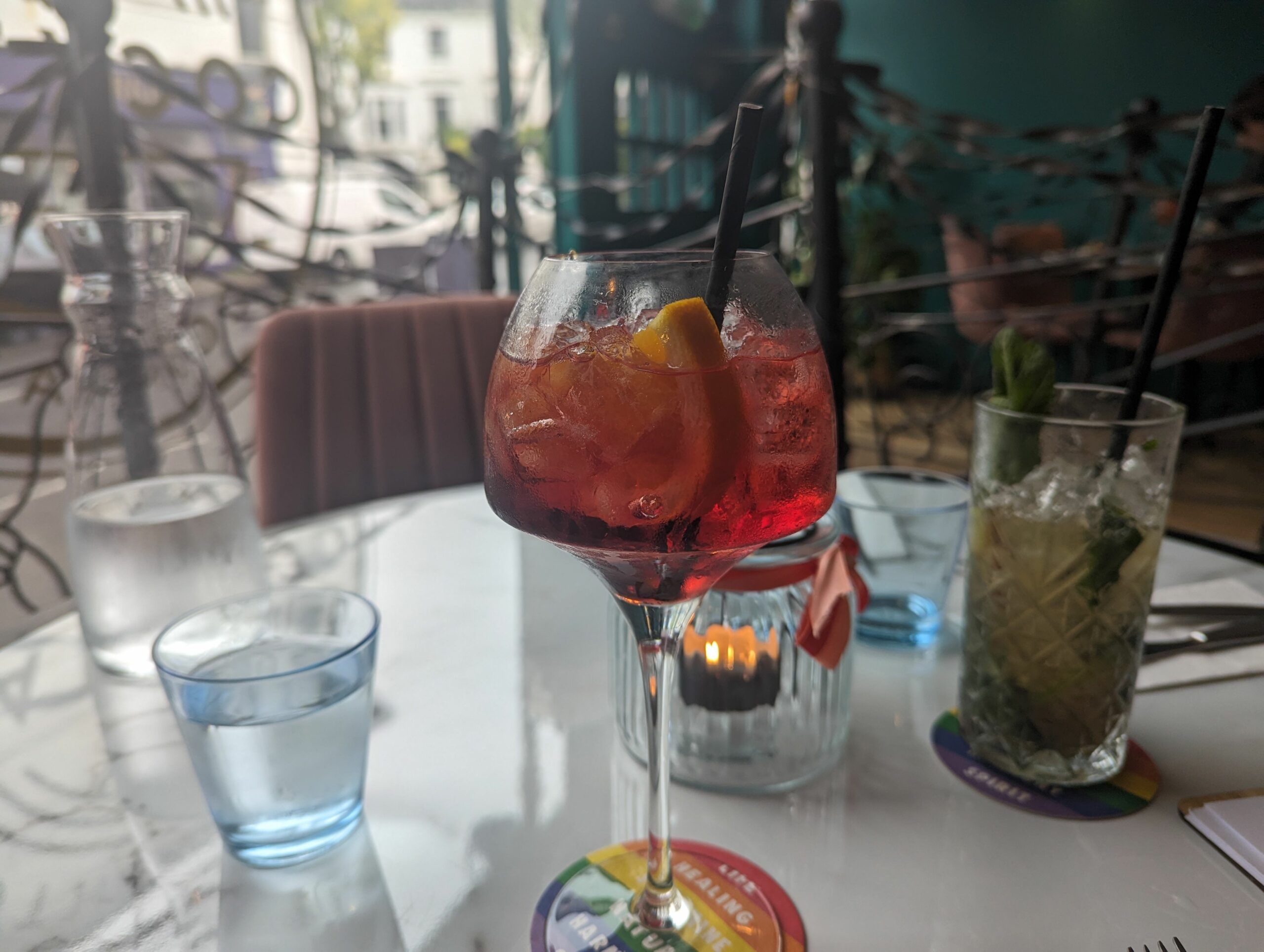 Our nine year old tried to order vodka but was easily diverted by the offer of a bright pink strawberry smoothie made with fresh fruit. She also ordered the Kinder Fry Up. A very decent child's portion arrived boasting perfectly crisp streaky bacon, two 'Future Farm' sausages, a pile of moreish roast new potatoes and buttered toast. She said it was 'great' and, for a reasonably restrained eater, made a significant dent.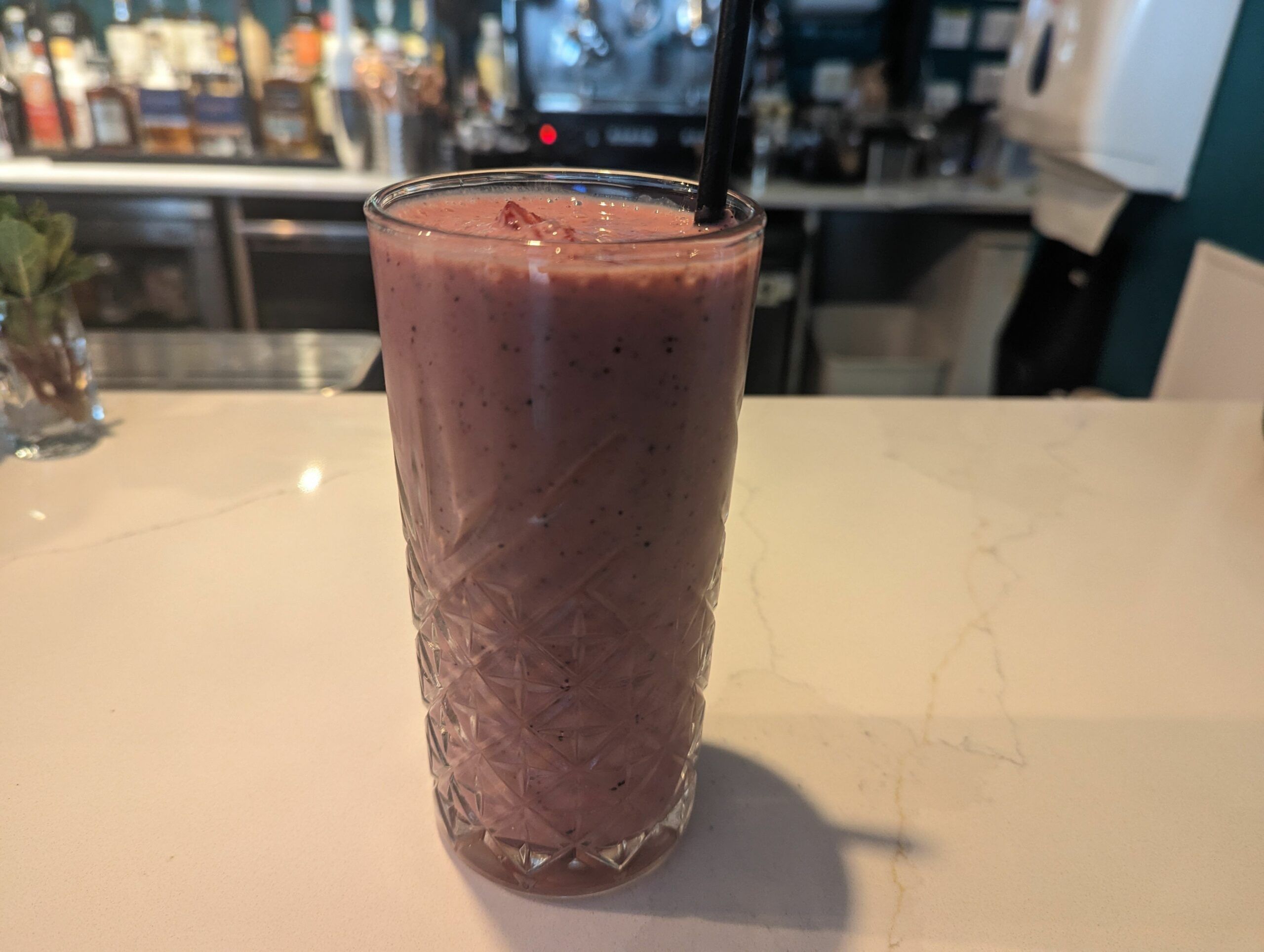 Still learning to share
My choice, a recommendation from our delightful server Jacqueline, was the Burrata Toast. A thick slice of very good sourdough came topped with soft, cool, white Burrata, little chunks of roasted peach and walnuts. The dish was drizzled with a balsamic reduction giving the dish sweet-n-sour magic which I didn't want to share but did.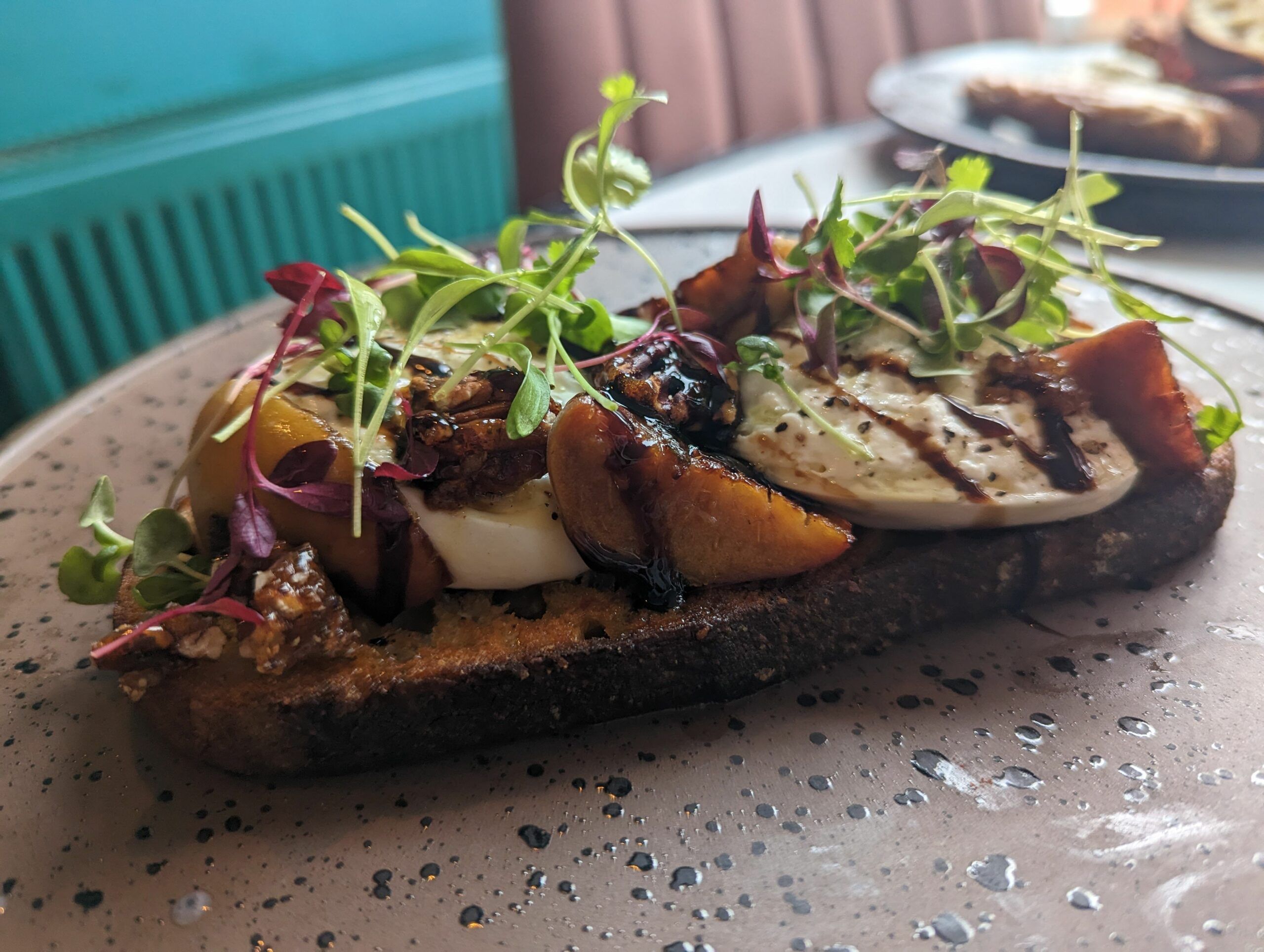 My husband, who had claimed not to be very hungry, found himself, nonetheless, unable to resist the Confit Beef Brisket Hash. Definitely not for the faint of heart or low of appetite, this unctuous dish is deeply savoury, with lashings of umami. Tender confit beef had been gently pulled apart and layered with flavoursome new potatoes. The interesting and delicious texture was provided by handfuls of wild mushrooms and al-dente tenderstem and spoonfuls of luxurious caper aioli topped it all off. If this sounds like your thing, I promise you, it is.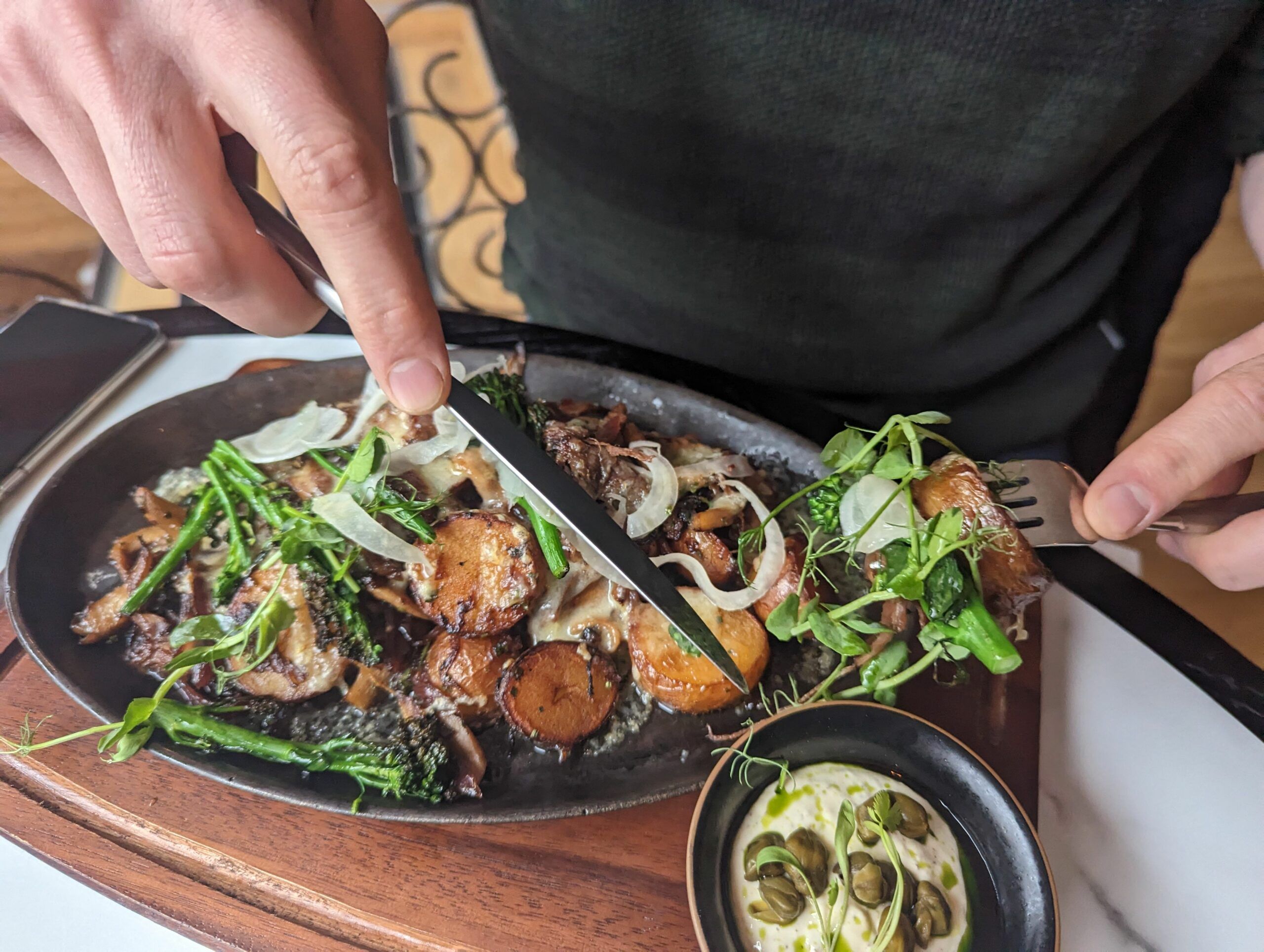 We all wanted the cinnamon French toast so we ordered a portion for our imaginary friend. The toast came precipitously stacked with whipped mounds of mascarpone, bright slivers of sherberty blood orange and sweet, sticky, crunchy bites of candied pecan. The whole concoction was topped with tiny, beautiful edible flowers which delighted us all. It was pretty enough to take pause before digging in, but once started, the three of us made short work of it and devoured it greedily.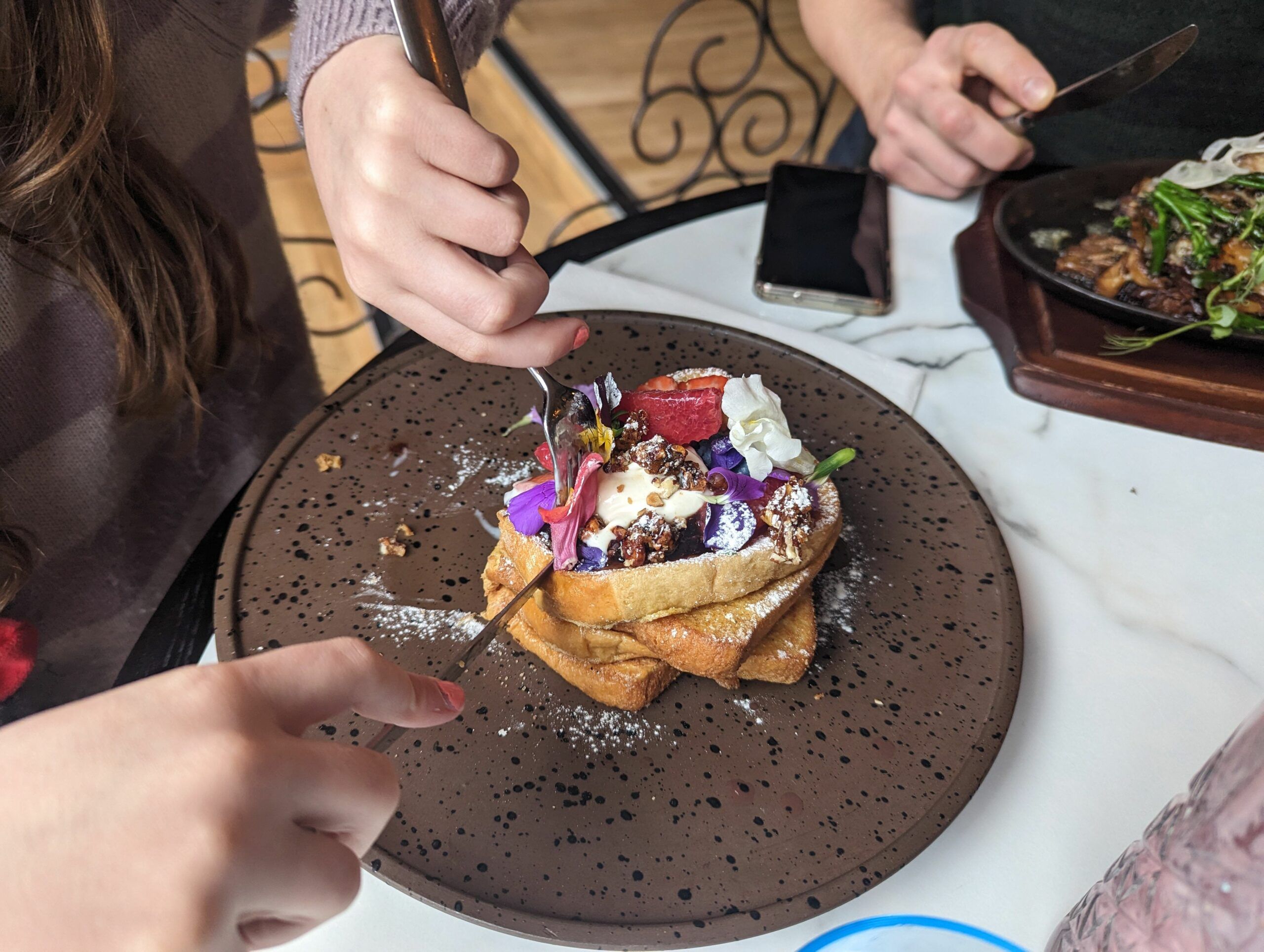 Happily defeated, we finished with very good flat-whites made with local Goldstone coffee and a cheeky taste of mixologist Ben's perfect Espresso Martini. We blame professional curiosity.
Chef Sophie's cooking is easily as good as some of the best known brunch venues in the city. Add this brunch destination to your list immediately and get there before the secret is out to avoid the queues. You'll be delighted by the glorious garden, now that the sun is shining (please tell me it is) and which gives me the perfect excuse to go back.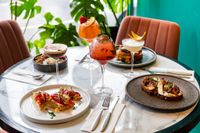 Want to know more about Brighton Cocktail Company, Seven Dials?
Find Out More