A Selection of the Best Cafés in Brighton
With so many coffee shops, or venues serving coffee and treats in Brighton and Hove it is easy to get overwhelmed. So we have put together a quick whirlwind guide to Brighton and Hove's best café venues in no particular order – along with barista quality coffee venues. You are welcome to join the conversation and suggest any other 'Best Café' entries – our breakfasts page could also be very useful too.
Edendum – East Street, BN1 1HQ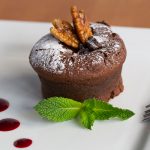 Located in the heart of bustling Brighton, Edendum aims to offer top-quality food and a different Italian culinary experience with the authentic flavours and culture of the owners' homeland. All cakes are homemade and the coffee is freshly-ground and Italian – of course! The cafe side of things serves lighter snacks such as omelettes, panini and freshly-baked croissants whereas the restaurant is more focused on traditional Italian dishes such as pizza and pasta. Take a look at the full cafe menu.
Lucky Beach, Brighton Seafront – BN1 1NB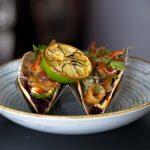 Lucky by name, and lucky for those who get a front row seat overlooking the beach! With plenty of room outside you'll be able to enjoy al fresco dining all year round – the perfect setting for a cocktail or two! Lucky Beach serve up a modern brunch until 11.45am and then it switches over to lunch – expect juicy burgers and bountiful salads with nods to California beach life with smashed avocado and fish tacos.
Cafe Plenty – Circus Parade – BN1 4GW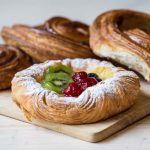 Following an exciting regeneration project of the Circus Parade area of Preston Circus, Cafe Plenty is just what this part of town needed – a cool contemporary cafe. Plenty is run by Mitch, a Brightonian full of energy and keen to share his passion for locally sourced food and a damn good cuppa (sustainably sourced of course!). Drop in for an extremely friendly welcome and make sure to try one of their delicious cakes baked on site.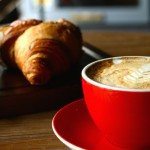 Not strictly a cafe but a new venue to Brighton which gives you that café experience. Serving Small Batch Coffee and a range of pastries, Eatalio is a convenient Italian style venue just up from the clock tower. Their menu also gives you a range of small bites, breakfasts and lunch options – all freshly prepared to your delectation and bringing you Brighton's first ever Italian street food concept. By the way, they really know how to serve a good coffee, a mean breakfast bap and you must try their piada. Bonissimo!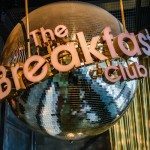 London's successful Breakfast Club dining experience has ventured into Brighton's Lanes after much anticipation. The Breakfast Club have brought a bit of Miami Vice and Art Deco to Brighton. Painted bright yellow with baby blue seats outside, it's hard to miss! With an extensive menu serving breakfast, lunch and dinner you can go anytime of the day for some delicious American style food or drink, the Elvis milkshake is one to try! Review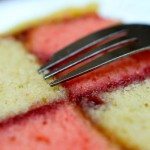 Moksha Caffe is the quintessential family caffé. The home-made cakes and meals, along with lovingly made coffee and friendly staff is what makes Moksha a fond favourite in the London Road/ York Place area. Whether it be families coming in for a top-quality breakfast or students coming in to finish an essay over a delicious cup of coffee, Moksha manages to cater for all. Open early daily til early evening. Ideal for breakfasts and brunches.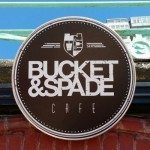 Forming part of the old Victorian Arches underneath the Kings Road, the Bucket and Spade Cafe is ideally located on the Promenade, next to the Kings Road Playground & Paddling Pool. The Bucket & Spade Cafe is the perfect place to bring the family, with a large selection of children's meals and snacks on offer and have plenty of book crayons and chalk board tables to keep the little ones entertained whilst you enjoy your lunch and a well deserved drink!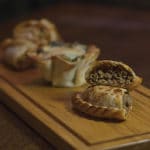 Café Malbec is an Argentinian deli based in Hove on the busy Church Road, it's next door to it's founders Latino America. Not only is Cafe Malbec great for a glass of South American wine but the Argentinian deli items are not to be missed, with the real-deal empanadas which come in delicious flavours such as chilli beef, chicken or cheese. They're a perfect accompaniment with a coffee! If you're in the mood for a good coffee, then Café Malbec has it too, serving the unique and delicious Illy Coffee.
Joe's Cafe, Seven Dials, BN1 5DF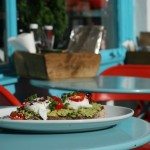 Joe's Cafe is a hidden away, locally run cafe in the Seven Dials area of Brighton. Now under new owners, they have become increasingly popular as more and more people are finding out about their delicious food. In 2014, Joe's won best breakfast in Brighton (Brighton and Hove Independant), and are now short listed for the best breakfast and best in Cafe in Brighton in 2015 (Brighton Foodie Awards 2015). Definitely one to visit. Has garden and child friendly.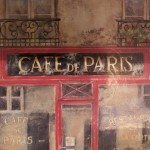 Cup of Joe is a stylistic and unusual cafe located in the vintage antique market Kemptown Trading Post. It is designed to be somewhere where you can listen to some music, work on your laptop or just enjoy some very good quality coffee, as well as sample the large selection of Nova Teas and English cakes. Fitted with French themed furnishings with a homely feel, you will soon treat Cup of Joe's as your home away from home.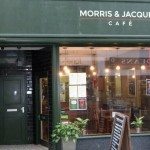 'Home cooked food, freshly made every day' – this great venue comes highly recommended for their great range of quality classic dishes plus a super friendly team. Morris and Jacques serve the best of British and Mediterranean style food; they are open breakfast, lunch and dinner (Fri & Sat only) and they are located in central Kemptown. Morris & Jacques offer a great Kemptown vibe and includes a super rear south facing garden space. Menu.
Why not try something completely different and transport yourself into a modern Parisian patisserie? Allow us to introduce an exquisite and unique collection of patisserie, from the simply sublime to the exotic. Open for a French breakfast, a light lunch, or a little slice of patisserie heaven. You will love the beautiful setting of the authentic café and patisserie, where Julien produces the most delicious macaroons & patisseries that you've ever tasted. Menu.
Eat Naked – East Street Arcade, BN1 1HR (NEW)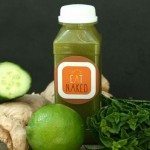 Clean Eats and Protein Treats. Eat Naked are set in the heart of Brighton's Lanes, serving organic clean eating & vegan deli foods, cold pressed juice & nut milks, clean treats, Climpson & Sons coffee, and quintessential loose leaf tea. Eat Naked truly believe in a nutrient dense, delicious, well-balanced diet and whole foods that nourish the body and have super health benefits. An excellent choice for breakfast, lunch or dinner. Eat in or takeaway.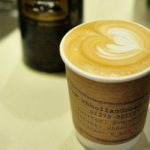 From the perfectly extracted espresso to the silkiest scrambled egg or the perfect pastrami sandwich – all their ingredients and products are sourced locally through independent suppliers who are masters in their respective fields. At V & H they have a fantastically diverse range of breakfasts and brunches that include home made granola with Greek yoghurt and honey to breakfast muffins, eggs Florentine, full english and more. Breakfast, lunch & cake menu.
Brunch Review – V & H Café
Influenced by classic British dishes, alongside authentic South African to throw in a unique twist. Some of the brunch options include American Style Pancakes and Eggs Benedict on sourdough toast. For lunch there are sandwiches, wraps and salads, alongside omelettes, a variety burgers and house specials too, including the South African favourite Bunny Chow. You will also find plenty of home made baking for the sweeter teeth among us, perfect alongside a nice cup of tea. Menu 
Already hugely popular with the discerning Brighton crowd, this venue is a cool and hip diner style restaurant serving a mean breakfast and great coffee. LA Indie Coffee House meets New York Bar & Diner – here you can expect to try the full classic breakfast, breakfast burgers, pancakes, bagels, scrambled eggs, brioche bacon rolls, granola. Great sea views, outside seating! Look out for the Hangover Cures & Hard Brunch Beverages. Menu.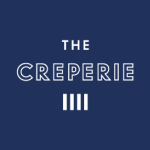 Representing great value, the Breakfast Club option gives you their egg & bacon savoury galette with an orange juice and a small batch coffee for just £6.50 – A delicious start to the day and a great bacon and egg alternative to a traditional British breakfast.
Crepe, waffles and croissant combinations include the Continental, The Creperie Classic, the Breakfast Crepe or the American – which includes homemade muffins. Menu.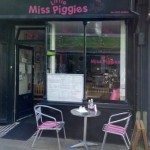 Pig in a bun (freshly roasted pork with apple sauce, stuffing and crackling) and pulled pork rolls (shredded pork in barbeque sauce) are their specialities, where all their meat and eggs are locally sourced from their local butchers and Sussex dairies. Little Miss Piggies is a small friendly family run café in Kemptown, located towards the upper part of St James Street with a reputation for value for money and a popular English menu. Brunch review.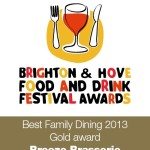 The Breeze Brasserie is one of those venues in Brighton that always seems to be popular and has a great upbeat vibe. Choose from a Full English Breakfast, Eggs Florentine, croissants, eggs Benedict or a Croque Monsieur. Have  look at their full menu just here. Offering a great atmosphere, fun and relaxed – this is a Brighton restaurant that takes the pretence out of dining and offers good value and a varied home cooked brasserie style menu.
Stanmer House, Stanmer Park, BN1 9QA Tel
Stanmer House is open 7 days a week for coffee, lunch, afternoon tea and dinner, with breakfast served everyday 9-11.30. It doesn't get better than this in terms of a venue. Think a Downton Abbey setting and a venue which has got it all! Beautiful gardens, log fires, set within acres and acres of land. A great place to escape to from Brighton- great for walkers, mountain bikers, walkers, dog walkers. We adore their scones with clotted cream and jam! Here is their full breakfast menu.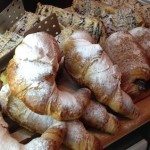 Al Duomo is centrally positioned right next to the historic Royal Pavilion and it caters for small and intimate, while also having the capacity for the grand and the elaborate. Great for mid morning pastries served with real Italian coffee. A great place to watch the world go by for a late breakfast or brunch. A great value set menu lunch menu is also available serving some of the most authentic Italian food in Brighton. Full menu. 
Barista Quality Coffee, Pastries, Breakfasts & Cakes.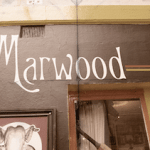 Nestled into a cosy corner on Ship Street, you can mingle with Brighton's cool and trendy cognoscenti while enjoying a cup of their "kick arse coffee" and a slice of their "life changing cake". It's Brighton's number one hipster hangout and there's nowhere else like it. This unique and quirky place could win an award for having the funkiest décor in the city.

Café Coho, Ship St & Queens Rd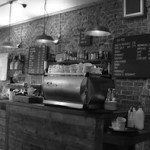 It's a popular spot with coffee aficionados and with very good reason. The décor is much more minimalist than Marwoods – more reclaimed wood than vintage sofas. Possibly one of Brighton's best loved coffee houses in this grade II listed building. There's also a branch on Queen's Road, which is great for commuters in need of a morning caffeine fix.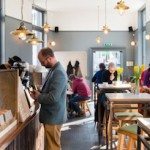 Quality at the Small Batch Coffee Company is something they take seriously. Very seriously indeed. The central Brighton branch is located below MyHotel on Jubilee Street and there are other branches across Brighton and Hove, but this isn't just any old chain of cafés. Ideal to sit in or grab a take away. A small chain of independent coffee shops that is taking Brighton by storm.

Red Roaster, St Jame's St, BN2 1RE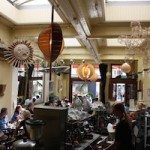 The godfather of all independent cafes on the Brighton scene. Ideal for a lunchtime pick-me-up or an afternoon tea and cake with friends, this thriving café is a much-loved source of superb coffee. One of the oldest independent café's in Brighton and still one of the best – offering a quality experience at the foot of St Jame's street.
Ground, St George's Rd, BN2 1ED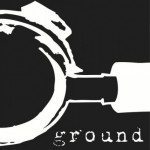 Hand-Roasted and a venue that takes great pride in the flavour of the beans, the fairness of the trade with farmers and the happiness of their staff. All of this makes for a very appealing business model, with wonderful coffee thrown into the mix. A brilliant café combo and a welcome addition to this part of the city! Watch out for peak times as you're not always guaranteed a seat in this cosy venue.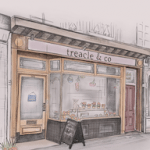 Located at the far end of Church Road this venue serves exceptional and quality cakes with a warm welcome. Known for its legendary cakes, if it's cakes that you are after then this is the place to come too. Look at for unique combinations like their chocolate and beetroot cake, along with all the popular favourites. Whole celebration cakes are also available to order with three working days notice. Yum!