Meeting others during COVID-19: rules update
The New COVID-19 rules for meeting other people came into effect from 14 September 2020.
We know it's a confusing time and understanding who, where and why we can meet can seem complicated. Here at Restaurants Brighton, we've done our best to unpick the new legislation as it applies to eating and drinking in restaurants, bars, pubs and cafes.
These rules apply to England, if you live in Scotland, Wales or Northern Ireland you should follow specific rules for those parts of the UK. Varying local areas of England may be under local lockdown restrictions and so different rules will apply there. We're not law experts or lawyers, so this information is for guidance only, based on the official government advice available at gov.uk.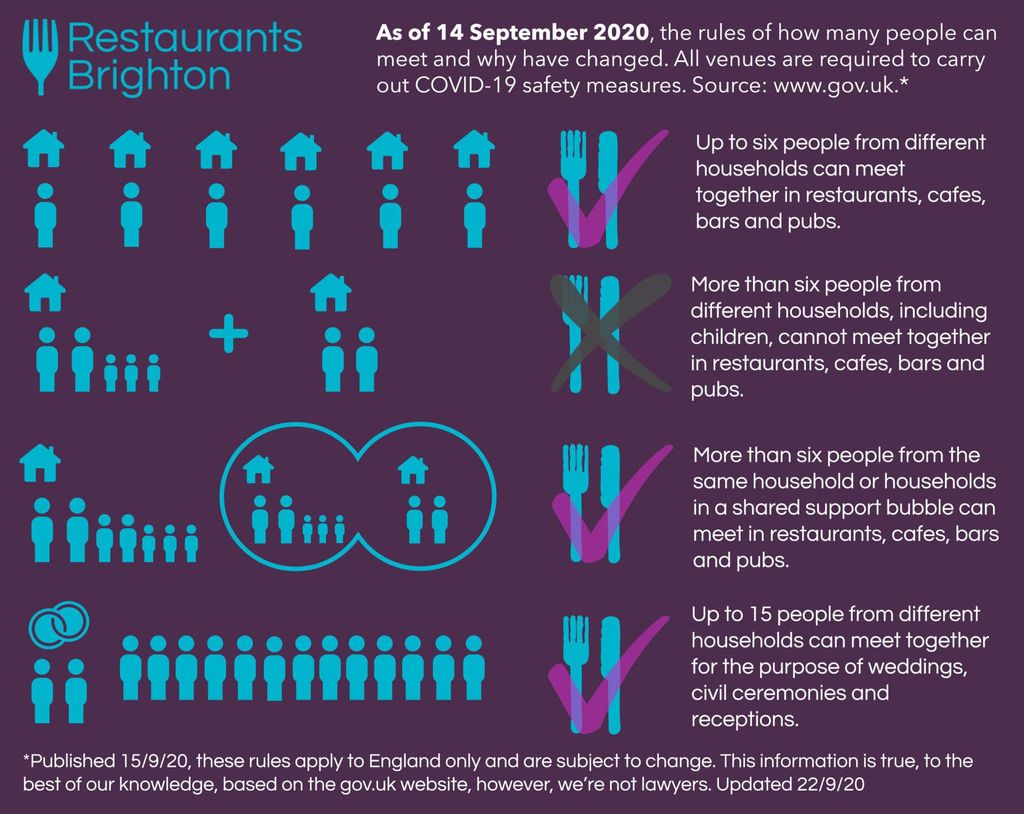 Up to six people from different households can meet together in restaurants, cafes, bars and pubs.
More than six people from different households, including children, cannot meet together in restaurants, cafes, bars and pubs.
More than six people from the same household or households in a shared support bubble can meet in restaurants, cafes, bars and pubs.
From Monday 28 September 2020 the number of people from different households who can meet together for the purpose of weddings, civil ceremonies and receptions is reduced from 30 to 15.
Different rules and exceptions apply to meeting for other reasons, such as religious ceremonies and life cycle events, sporting events, attending school and work.
What venues have to do
Groups of six or more can meet based on the above factors provided venues have implemented COVID-19 safety measures.
Multiple groups can meet in the same venue, based on the venue's capacity and ability to provide social distancing.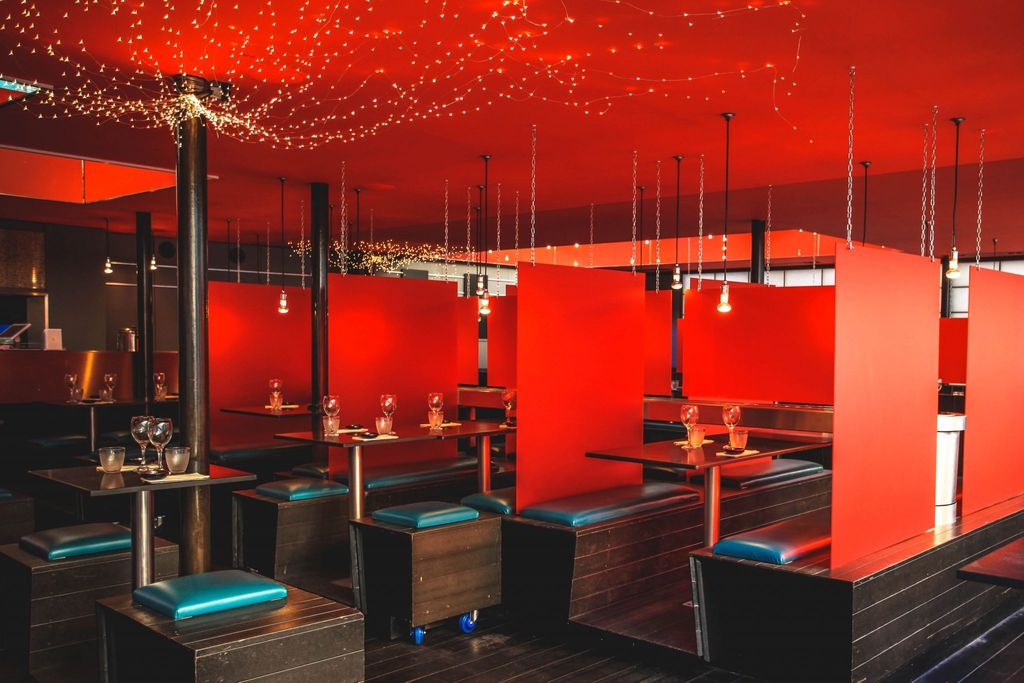 What you should do
Maintain social distancing when meeting others and avoid meeting multiple groups in a short space of time.
Try to meet outside wherever possible. Here are our top pics for alfresco dining and pubs with gardens.
Wash or sanitise your hands frequently and wear a face covering when indoors in public spaces and on public transport.
If you feel ill, don't socialise.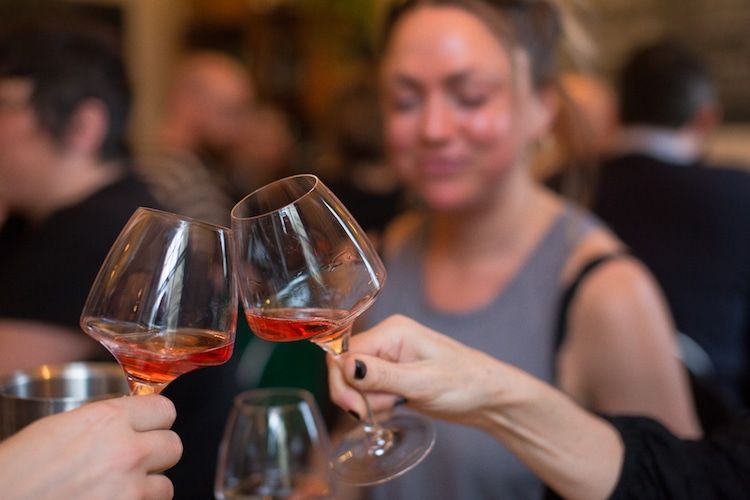 Disclaimer: This information is true to the best of our knowledge at the time of publishing, however, we are not legal experts. If you think we have got something wrong, been misleading or omitted something important please get in touch info@restaurantsbrighton.co.uk