'Dama delicious. Naturally.
Kokedama is Japanese for 'moss ball' – those ornamental hanging exposed-root systems from which bloom elegant plants. We can't think of a better name for this restaurant – it does indeed serve ornately presented, solely plant-based foods, and from this core concept emerges something special.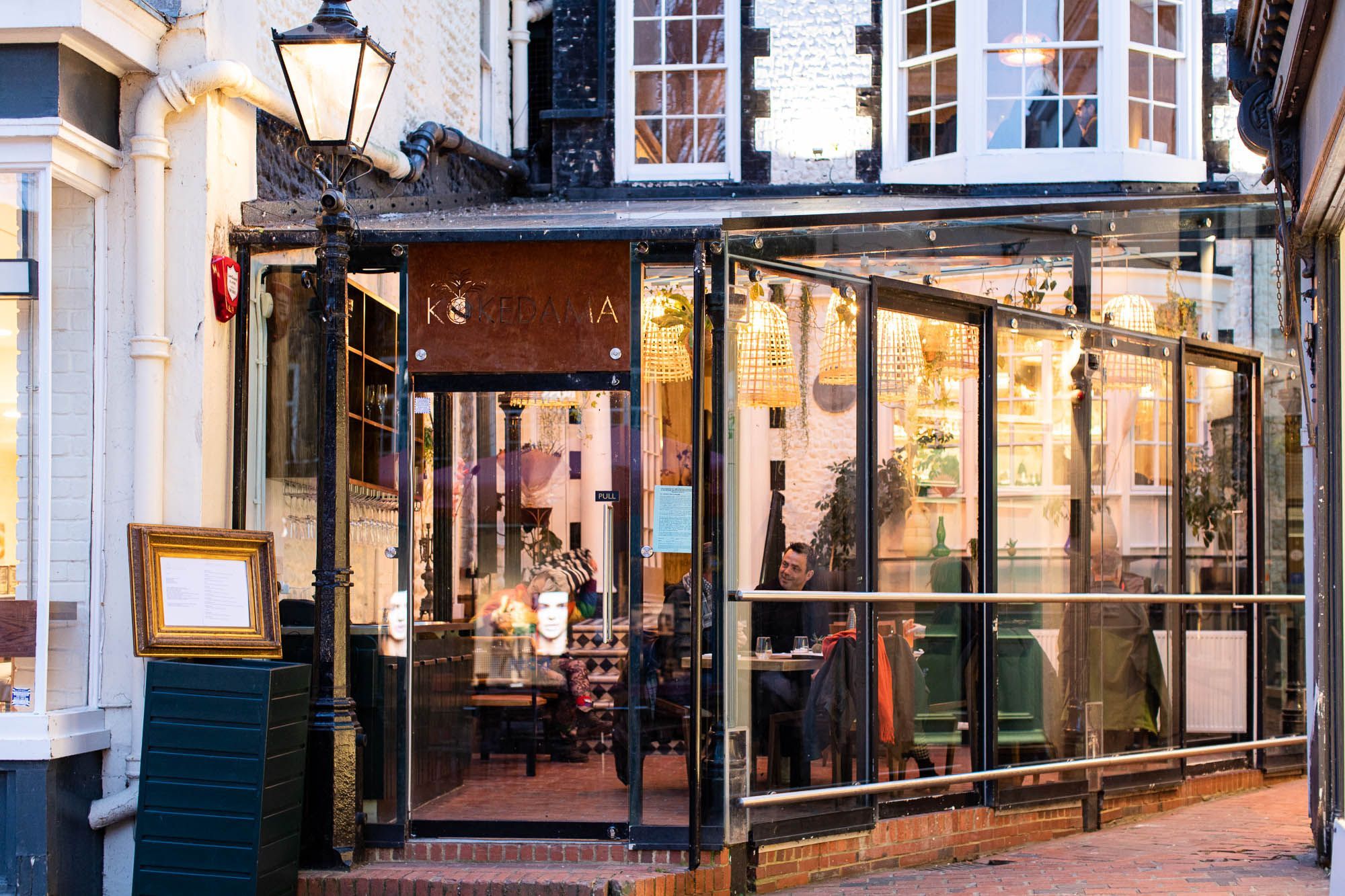 If you're Vegan, you're in for a treat. If you're not, you're in for a treat. For this is not simply an exercise in eschewing animal-derived products, it's about the appreciation of 'dama fine natural ingredients and the combining of them with immense flavours that compel you to love what our planet's plants provide.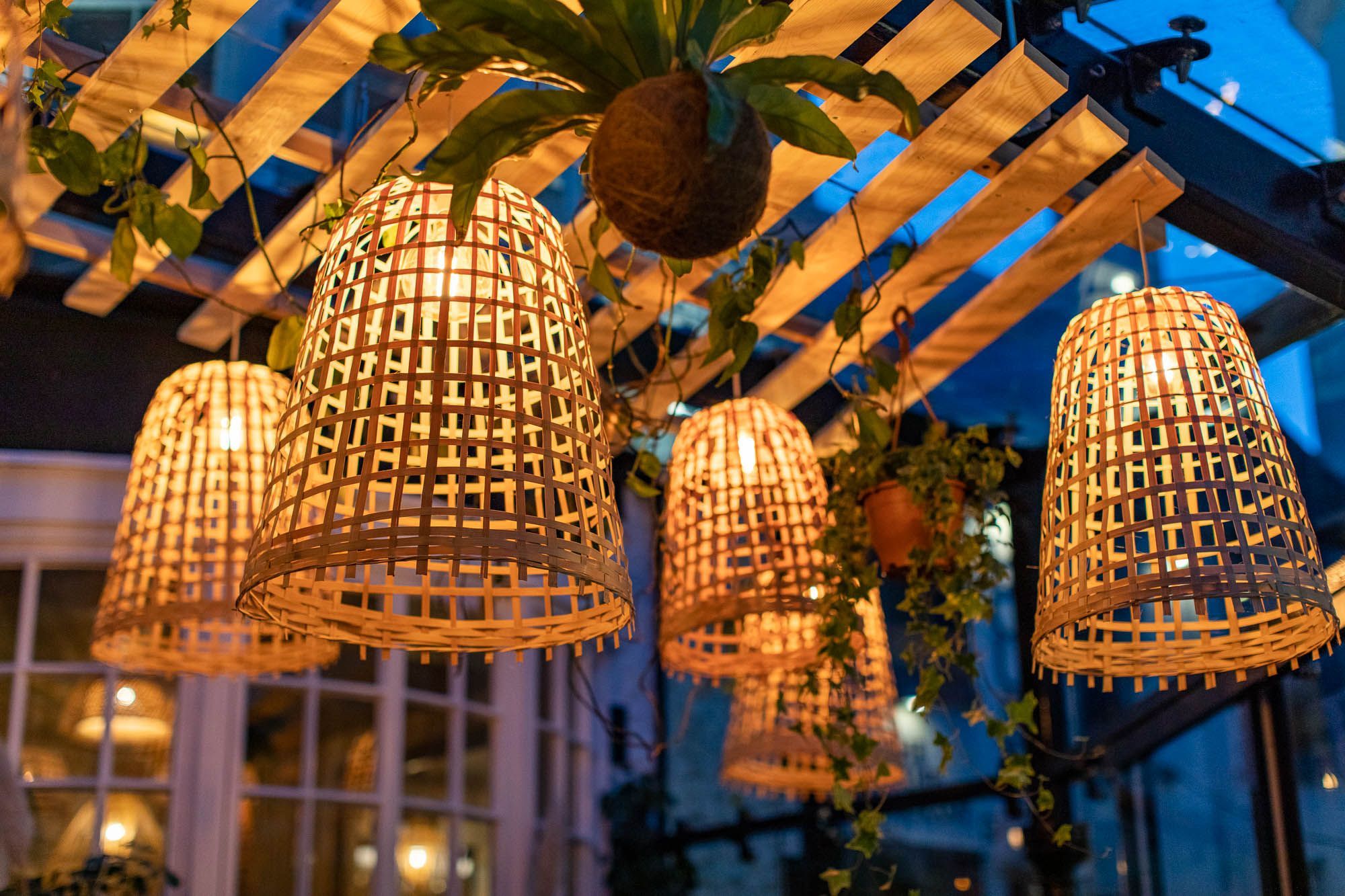 Japanese minimalism and tastebud maximalism
Kokedama's décor is, as you might expect, a study on natural woods and subtle lighting that looks like it grew on a tree rather than in an electrical manufacturer's warehouse. There are also actual kokedama, hanging from the ceilings. Housed in an old flint building on East Street and set over two floors, the building glows from dusk and is enhanced by the large glass-covered space to the front (where we'd try to be seated, if we were you, although the inside offers its own blend of magic).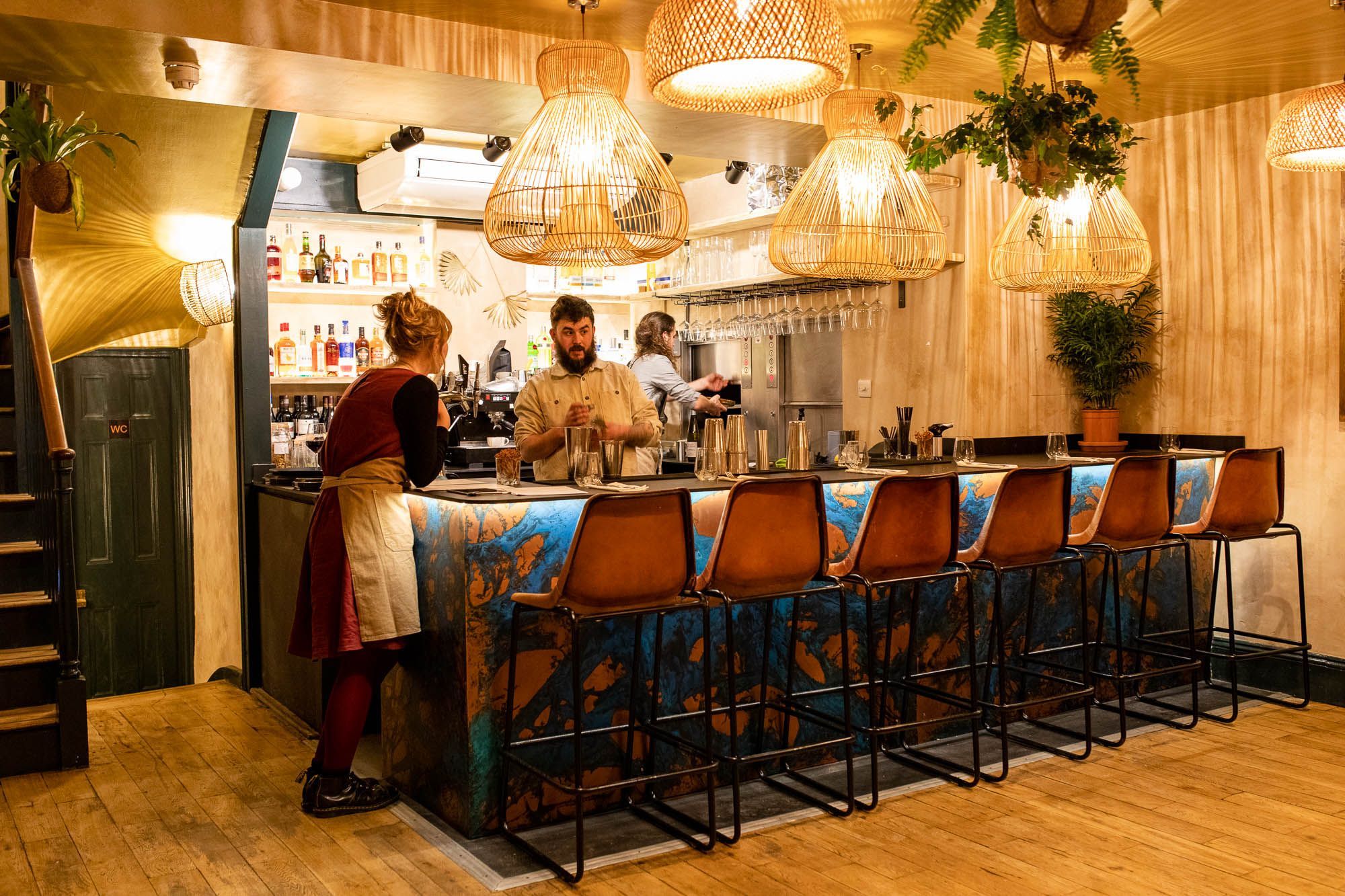 The menu, at first glance, might also look subtle and perhaps even minimalist: BBQ Carrot with Katsu; Jersey Royals with Watercress and Garlic; for example. And in some ways, the small plates dishes can fool you into thinking they are simple, such is the skill of the chefs. But every single dish is a masterpiece in design – matched flavours, textures and colours that come at you gently and then whoosh you into shoulder raising heaven.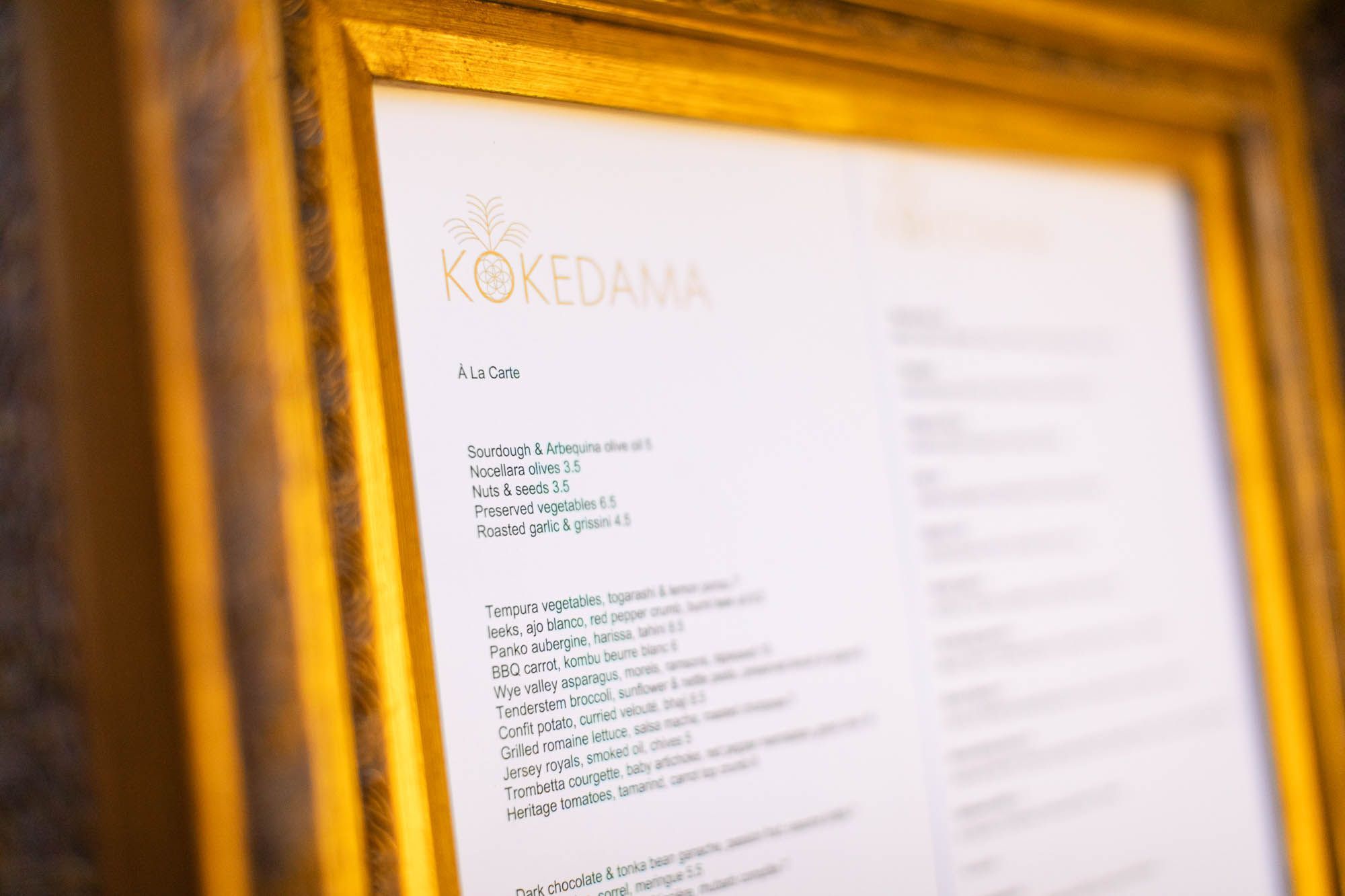 Kokedama says the dishes are created to 'explode with flavour' and they're right. The dishes also change daily, which is surely a testament to the passion and knowledge of the team creating them. On the night of our visit, we dived right into a server-recommended selection of small plates, each markedly different from the other but sharing one key ingredient: deliciousness.
Ooh, yum, zing
The Heritage tomatoes, shallot, caper and rocket dish is a light entrance into the journey – each element has nowhere to hide and every part of it tastes like they've turned up the dial to flavour-massive.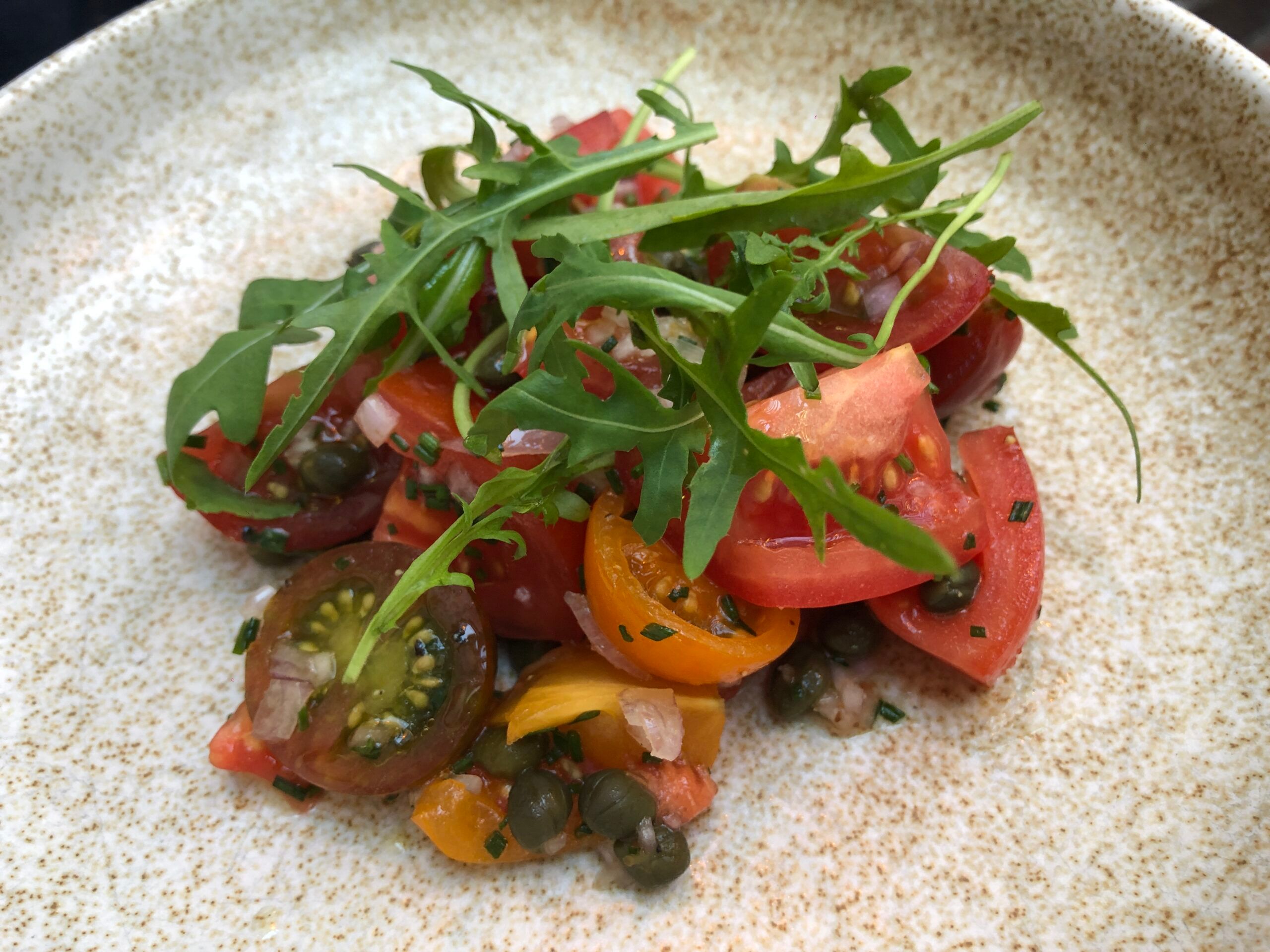 Ditto on the Asparagus, orange dressing, hazelnut and mint plate, where it's clear that quality is priority: the asparagus tastes more like asparagus than we've had in a while and the nutty, citrus and mint combination seems to celebrate what different parts of the world can grow and bring together.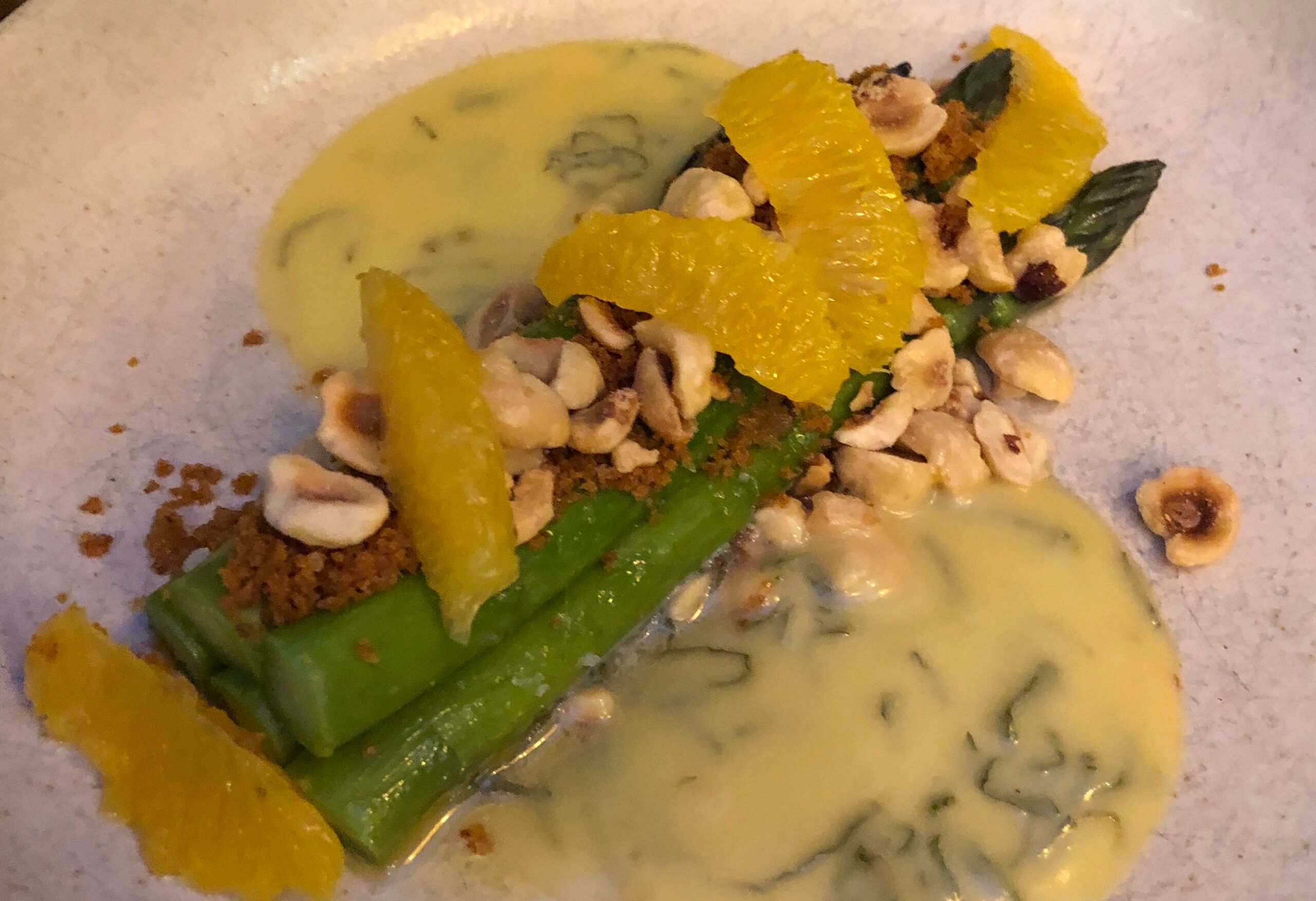 Echoing this is the earthy Green beans, chermoula, crispy garlic and almonds dish, which zings in your gob with deep flavours of garlic and the chermoula – a North African sauce made of fresh herbs including parsley and coriander, with garlic, citrus and warm spices. This is not like the green beans mama used to boil and whack on your plate.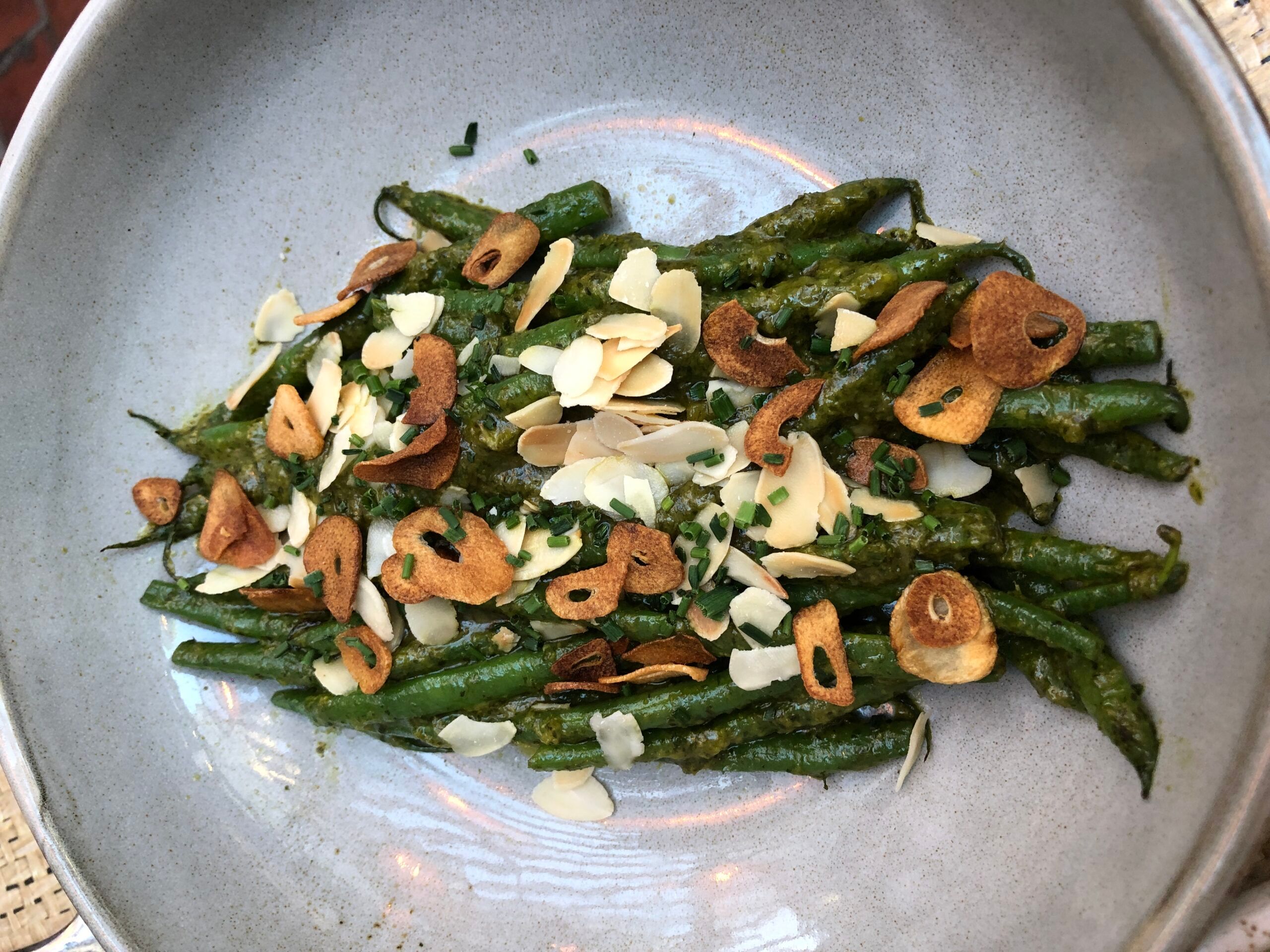 Looking mighty impressive on the table is the Tempura courgette flowers, togarashi and lemon ponzu option – they are long, lightly battered and crying out to be dipped into the soy, mirin and citrus-based sauce. They are a joy to gobble and offer a chance to try a Japanese-flavoured dish – togarashi is popular in Japan and a spicy mix of choice ingredients.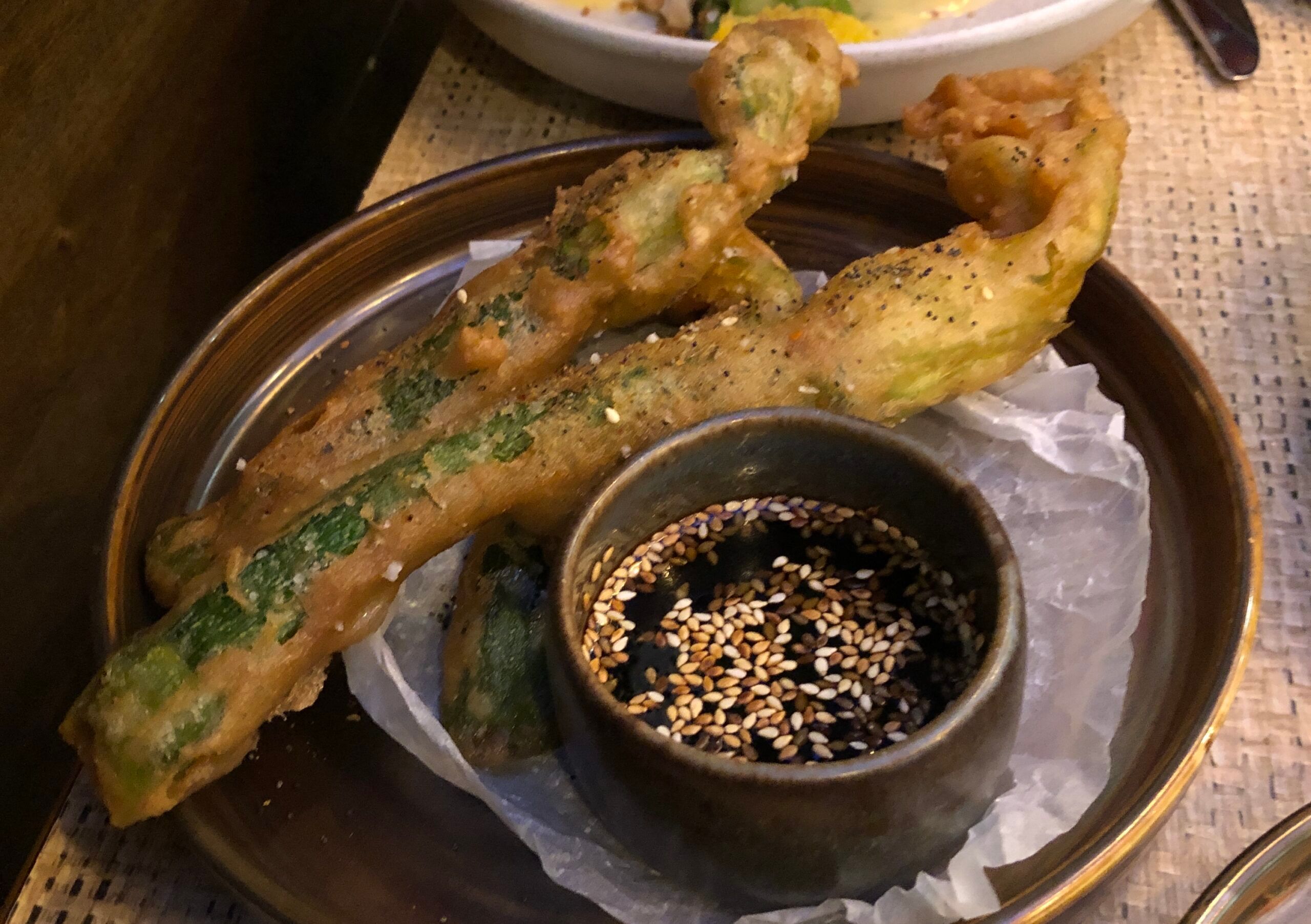 One of the standout dishes for us, in terms of both presentation and taste, was the Potato, onion & black pepper croquette, piccalilli and caperberries. These deep fried golden balls take the seemingly standard flavours of potato, onion and seasoning and ramp it up; we're not sure how, but it's a sensation to relish with the mustardy piccalilli and zingy, large caperberries.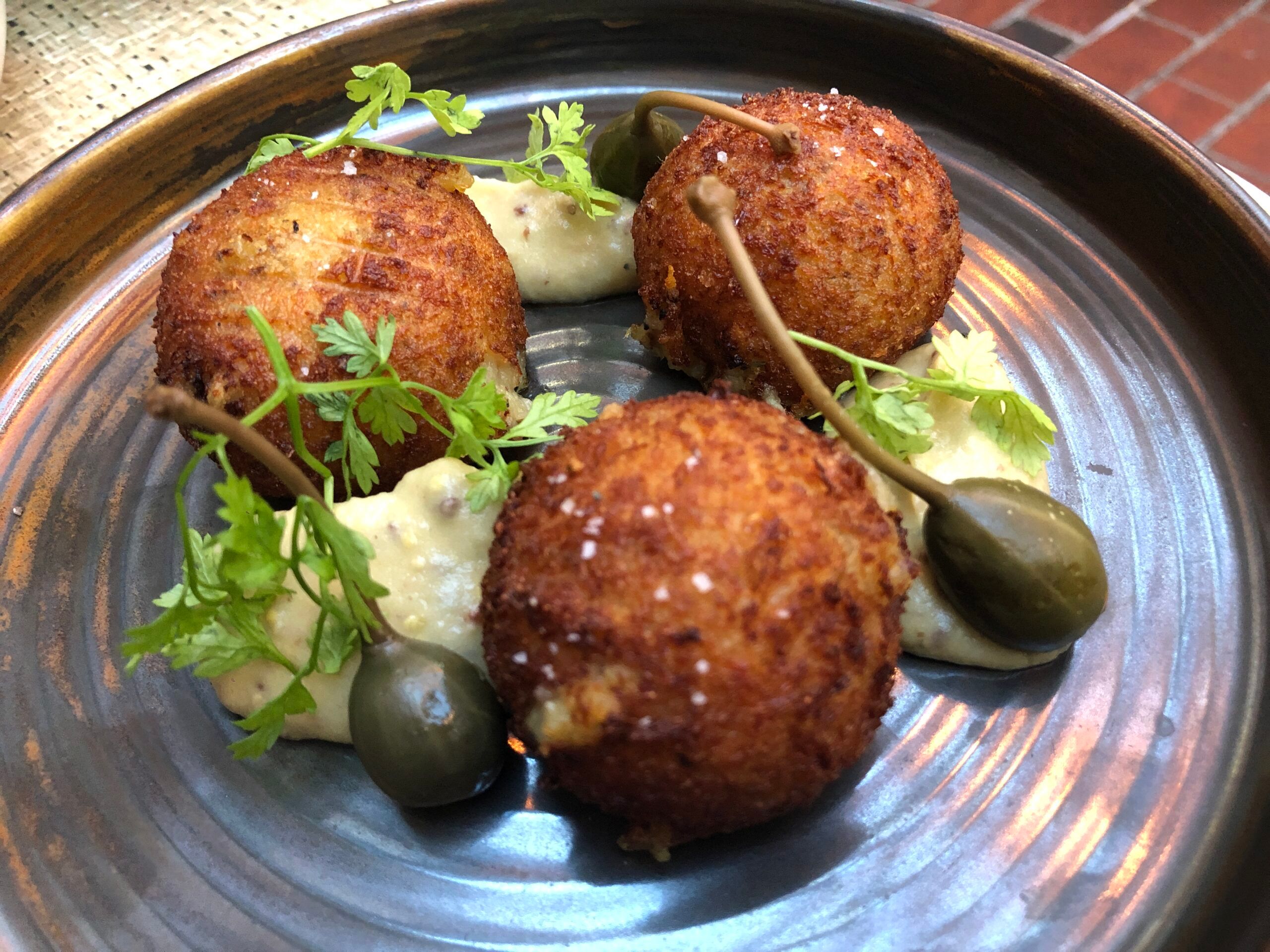 Slotting in on the menu eager to be sampled was the Char Siu Turnip with chargrilled limes – a welcome change to the usual meaty sticks with Chinese flavourings. The turnip is crunchy and marinated in the sweet and five-spice BBQ sauce, and the grilling of the lime adds to the depth of flavour with a good squeeze.
Let's talk about cocktails
The expert Kokedama drinks team offers, as you'd expect, a wide variety of vegan, natural and organic wines in almost every colour of the rainbow (well, red, pink, white and orange). But it's the plant-based cocktails that really stand out, thanks to mixologist maestro Tianin who is often on-hand to recommend and advise.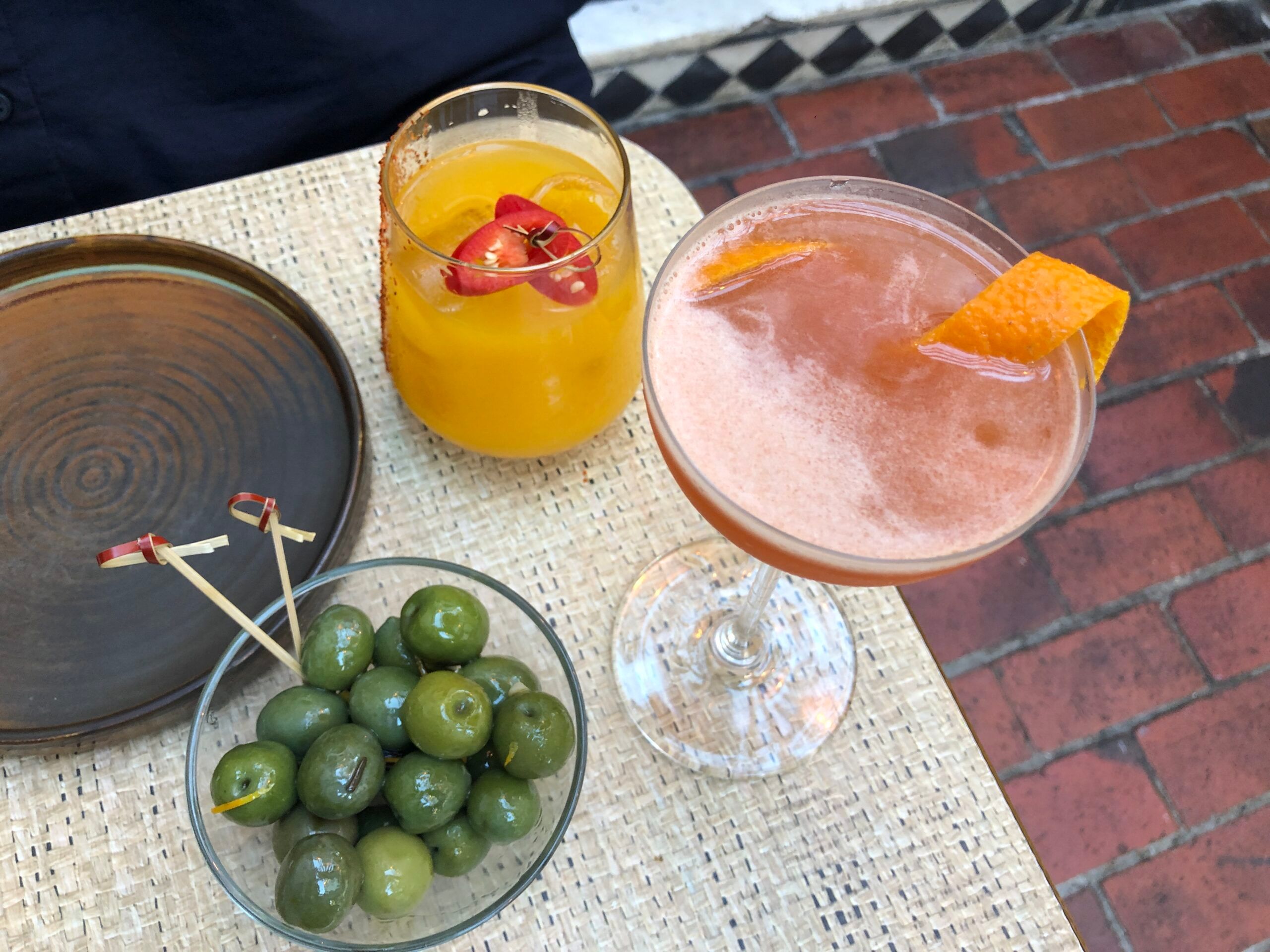 The 'Morning Sun' takes you straight to Asian flavours matching Tequila with Mandarin Liqueur, Kaffir Lime and Lemongrass and Ginger. The 'Two Smoking Barrels' nods to Japanese lager with an Asahi foam mixing up Mezcal and Aperol with a Grapefruit Sherbet, Tamarind, Cinnamon, and Lime.
Plant-powered, planet-friendly, perfectly-presented: Kokedama should be on every fabulous-flavours-lover's menu.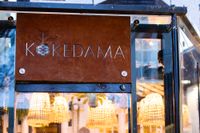 Want to know more about Kokedama | Brighton | Plant-based Restaurant?
Find Out More