Eat Naked, Clean Eats and Protein Treats.
Eat Naked are set in the heart of Brighton's Lanes, serving organic clean eating & vegan deli foods, cold pressed juice & nut milks, clean treats, Climpson & Sons coffee, and quintessential loose leaf tea.
Nutrient Dense, Free From Chemicals
Eat Naked truly believe in a nutrient dense, delicious, well-balanced diet and whole foods that nourish the body and have super health benefits. ALL of their foods are free from chemicals and processing,  gluten, wheat, refined sugars and with the exception of the odd dash of fat free Greek yoghurt they are dairy free too. They like to make our calories count, empty calories don't make healthy people!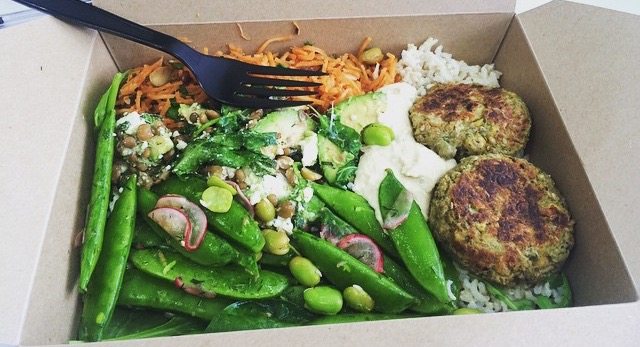 Clean eating or eating naked is eating foods which are free from chemicals and processing.
The primary principle of eating clean is to replace processed foods with fresh and natural foods. To Eat Naked, this means foods that haven't had anything added to them, and haven't had anything valuable taken away.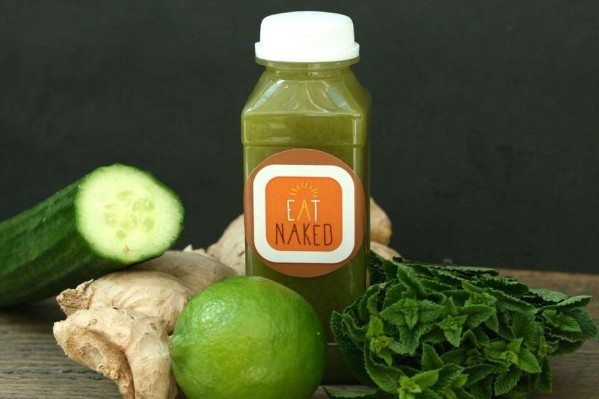 Eliminate Toxins
It's not easy being your body with increased processing and chemicals in your food.  Eliminating toxins are what your liver, lungs, bowel, kidneys and skin are for – and they're working hard but they'd appreciate a little help. That's where eating naked comes in.
Removing Processed Foods
Removing foods that have been processed and replacing them with a healthy balanced diet rich in whole plant based foods, you will start to feel more energised, less stressed and lighter.
What To Expect
 Clean delicious and nutritious super-food salads, mainly raw and vegan which change daily served with organic grass fed meats and vegan mains.
An extensive range of Stacie's famous clean raw desserts and protein treats, always refined sugar gluten & dairy free.
Super-food smoothies & protein shakes
Organic cold pressed juices/juice cleanse packages
Organic cold pressed nut milks.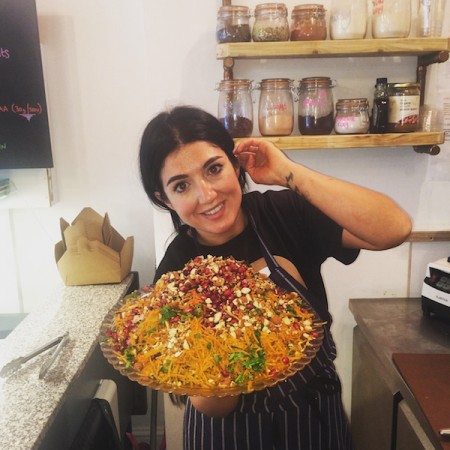 Sounds good? Head on down to Eat Naked today, a fantastic new lunch and breakfast spot and weekend pick me up destination.