Date night at the Hart house is a big deal. We have two young children and hubs works in hospitality so coordinating our schedules and finding a place that we both are looking forward to is usually a struggle….but not anymore! When Rich and I were invited to come and try Socialite's live music night, Social Sessions, on a blustery Wednesday, it sounded like a perfect fit.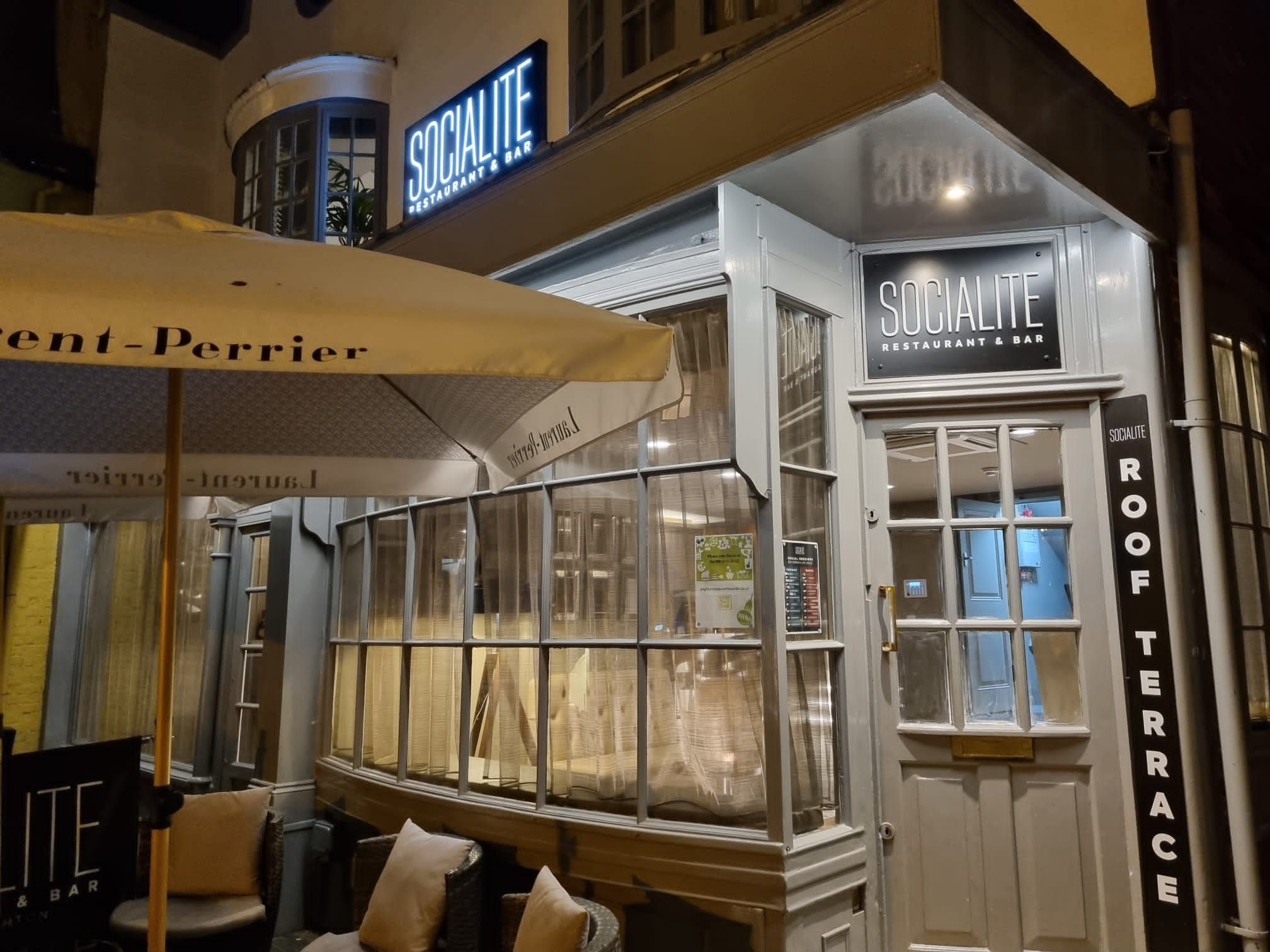 Located right in the centre of the cobblestoned Brighton Laine is the chic and contemporary Socialite. What used to be Cath Kidson shop has now been redesigned as an open and inviting dining space with great lighting, funky artwork, and some truly instagramable elements. Socialite has a real fun California celebrity vibe, and being from LA myself I felt right at home.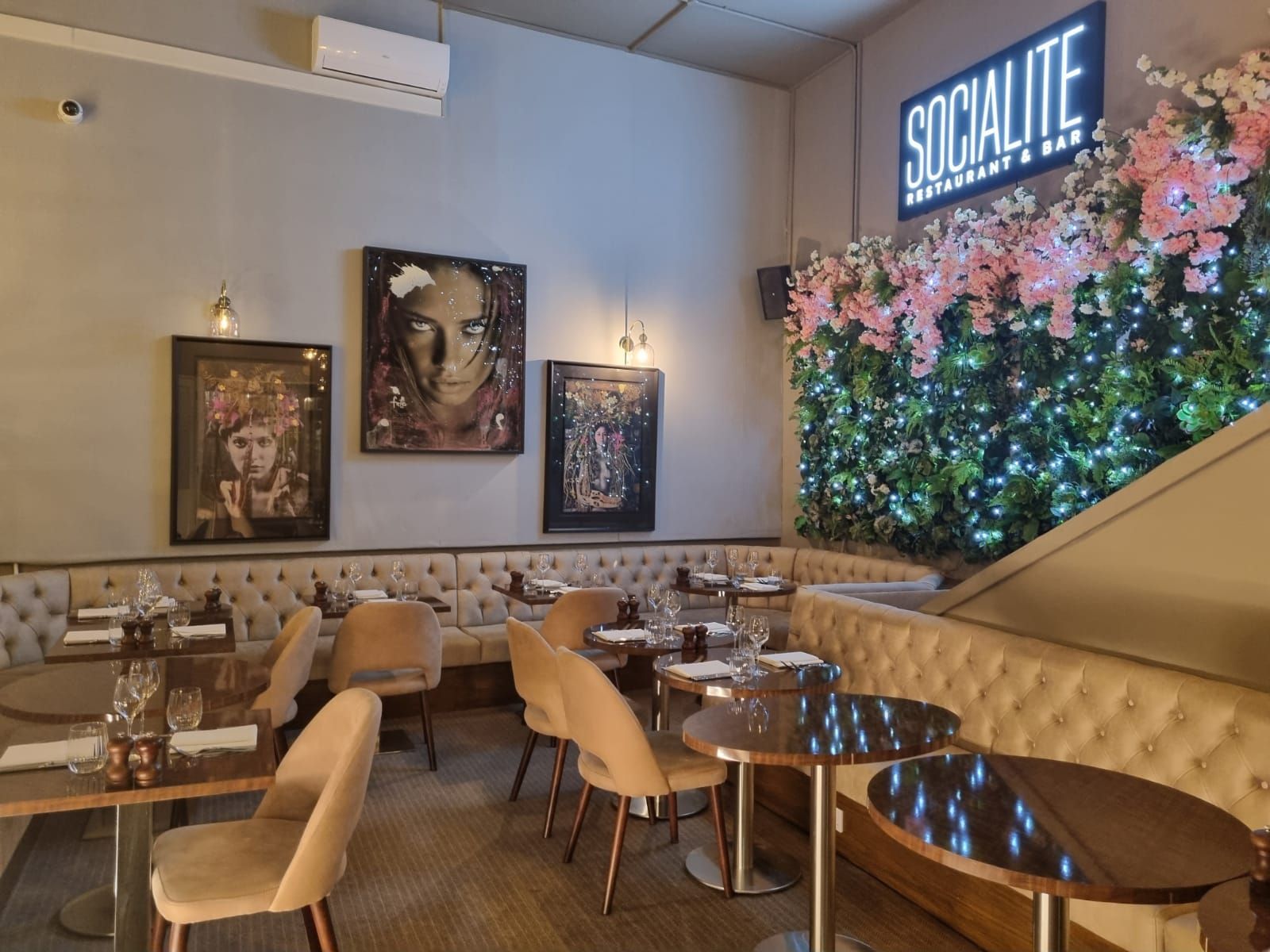 We were shown to our table by the friendly manager, who walked us through the menu options and gave us some drink suggestions. I chose The Socialite Cocktail which is a twist on a P*rnstar Martini, made with gin, Aperol, passion fruit and prosecco, and Rich had the Honey Honey made with butter bourbon, honey and bitters.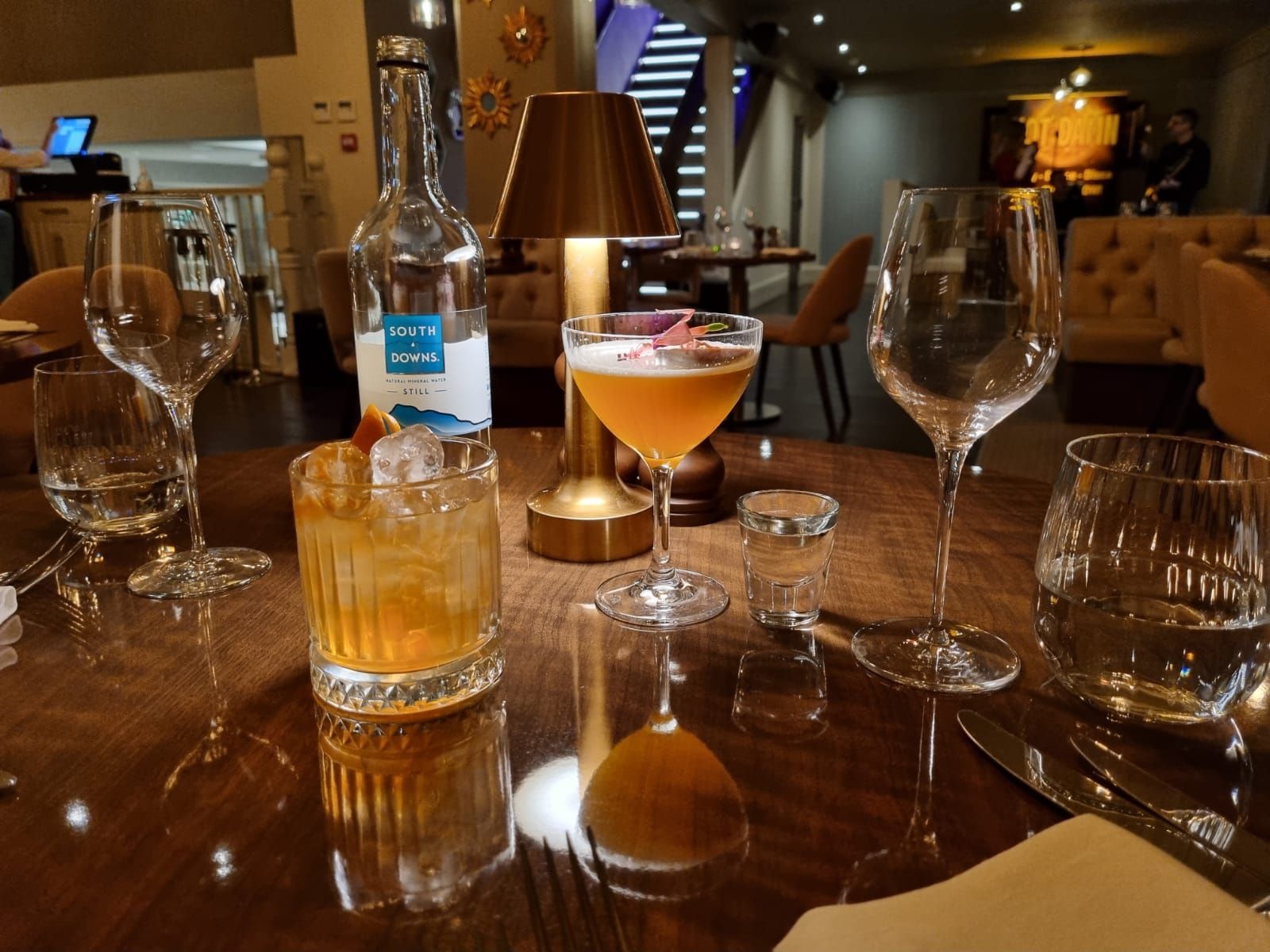 Both drinks were delightful, and I have to say I prefer their version to the original. Not too sweet, fresh passion fruit, and very moreish, in fact, I may have had two or three…Socialite also has an excellent wine, spirit, and cocktail selection, and their mixologist is happy to create a drink just for you if you have a particular craving.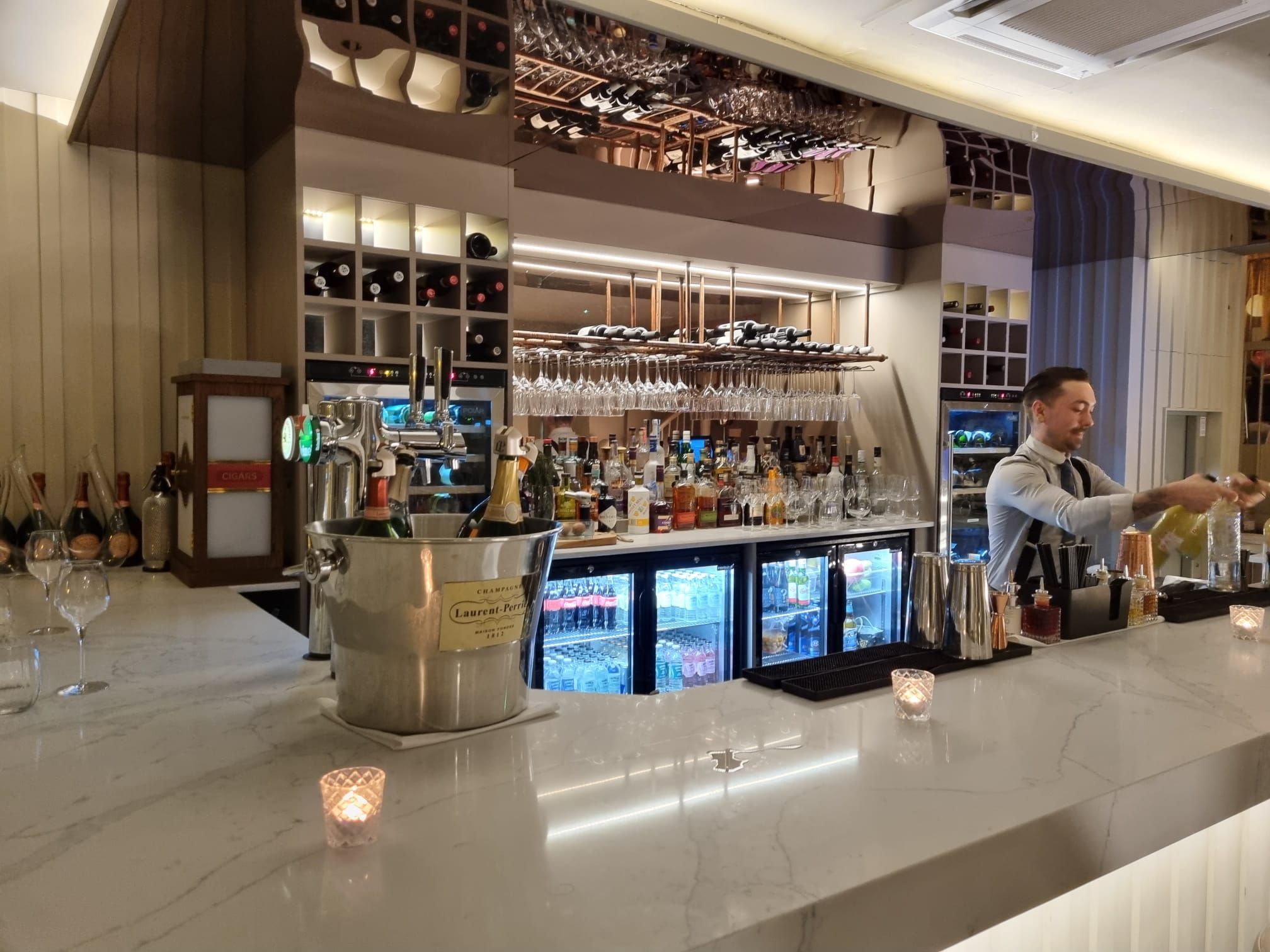 For their Social Sessions Live Music Nights, Socialite offers their full a la carte menu which is available every day, as well as a special two-course menu that is only available Tuesday – Thursday from 6pm-8pm, which is only £19.95. So if you are looking for a date night treat but want to watch the pennies this is a great option. The menu offers three choices for starter, main and dessert, including a 300g sirloin with fries. The portion sizes are also the same as the main menu which is excellent value.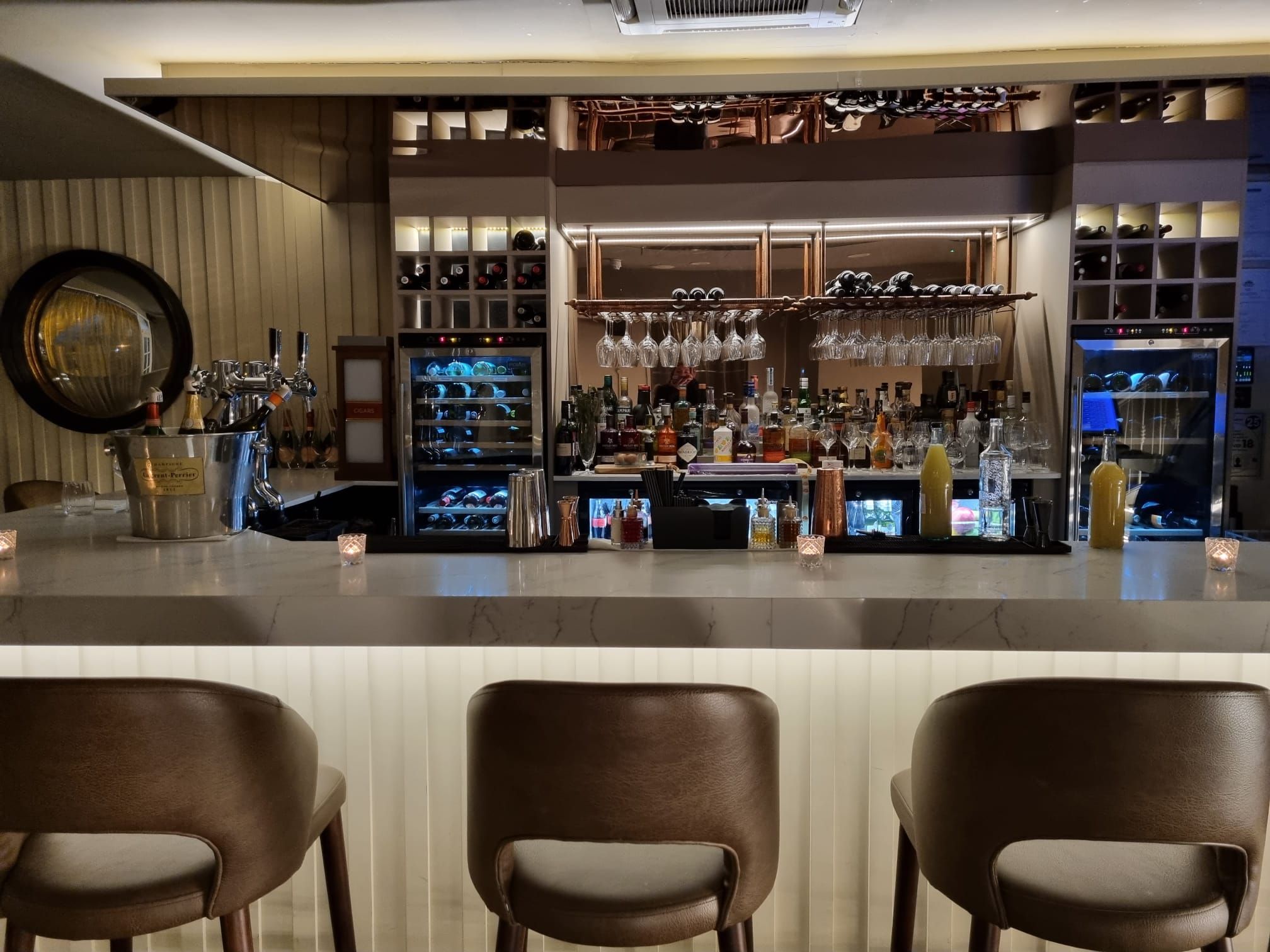 As it was our first date night in a while, Rich and I decided to go to a la carte as I was dying to try their Raw Bar, and we both love a beef carpaccio. When the plates arrived we were both impressed with the portion sizes. The Scallop Ceviche was incredibly generous and presented beautifully with micro herbs, fresh raspberries, and popcorn. The saltiness of the popcorn against the sweet tartness of the raspberries balanced with the zesty ceviche, and was a total win.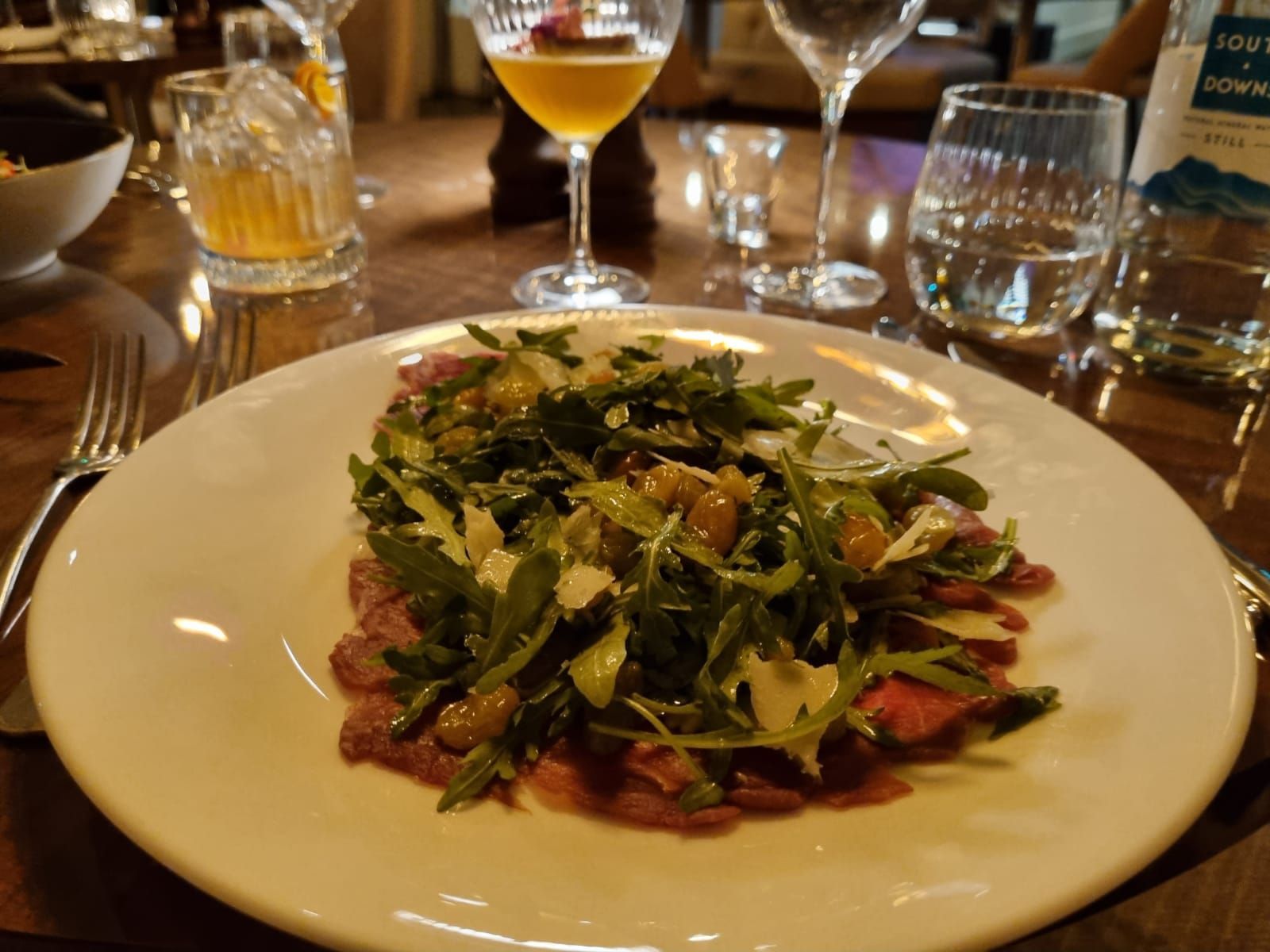 The Beef Carpaccio was a meal in itself, with roasted grapes, fresh rocket, shards of Parmesan, and tangy horseradish. The meat melted in your mouth tender and a wonderful contrast to the ceviche. Both dishes were delicious and I will absolutely be back for seconds.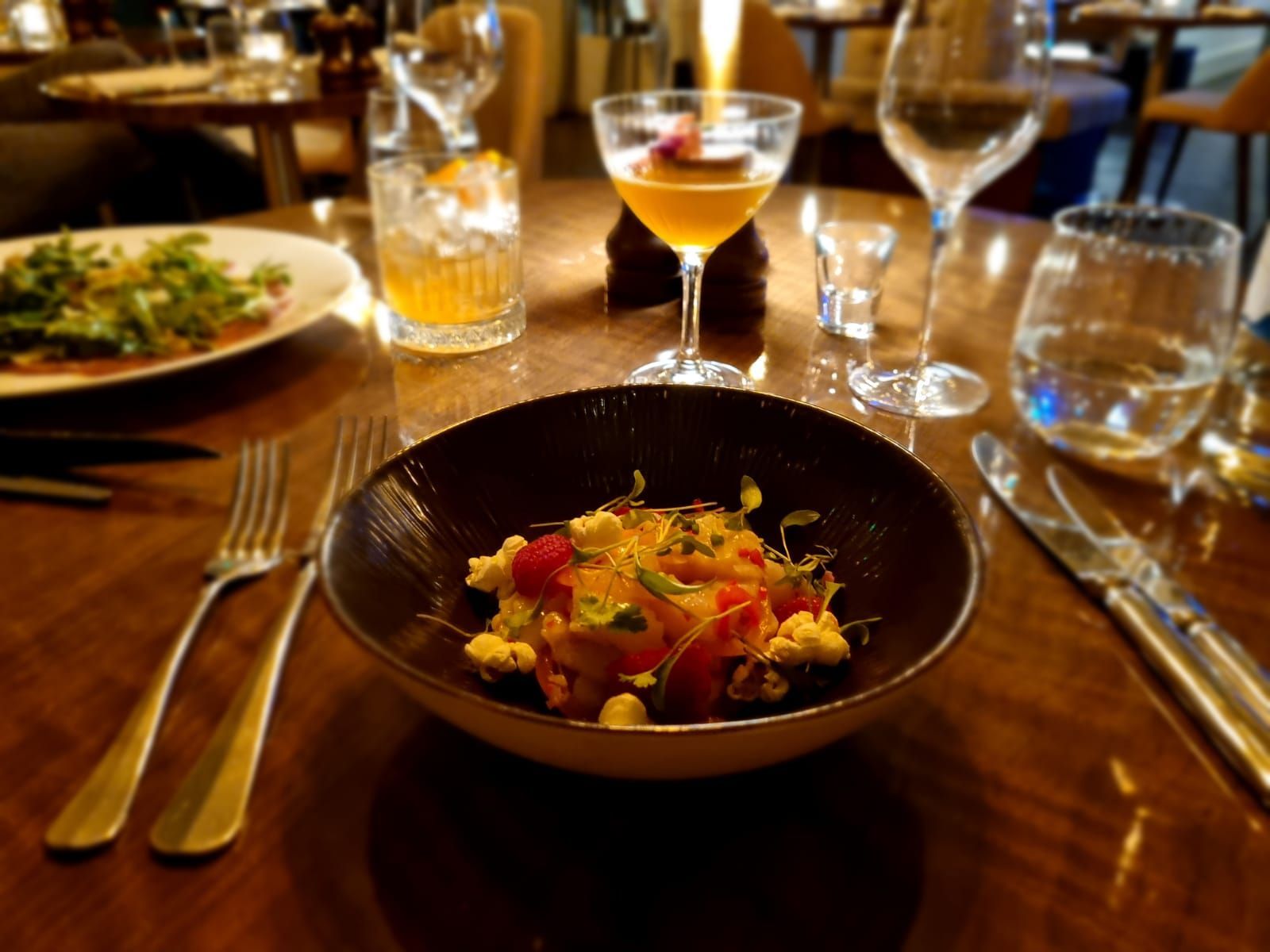 While we awaited our main courses the live band began to play. Live music in a restaurant is a tricky thing to balance, but Socialite managed to get it just right. The Hot Damn Funk Band were absolutely brilliant! They had a wonderful singer who managed to sing all the high notes of your favourite funk tunes, without overpowering the room. We were able to have a conversation and enjoy our date night even during their signature rendition of Uptown Funk, which was top end funky. The music was at the perfect level and the whole restaurant was loving every song.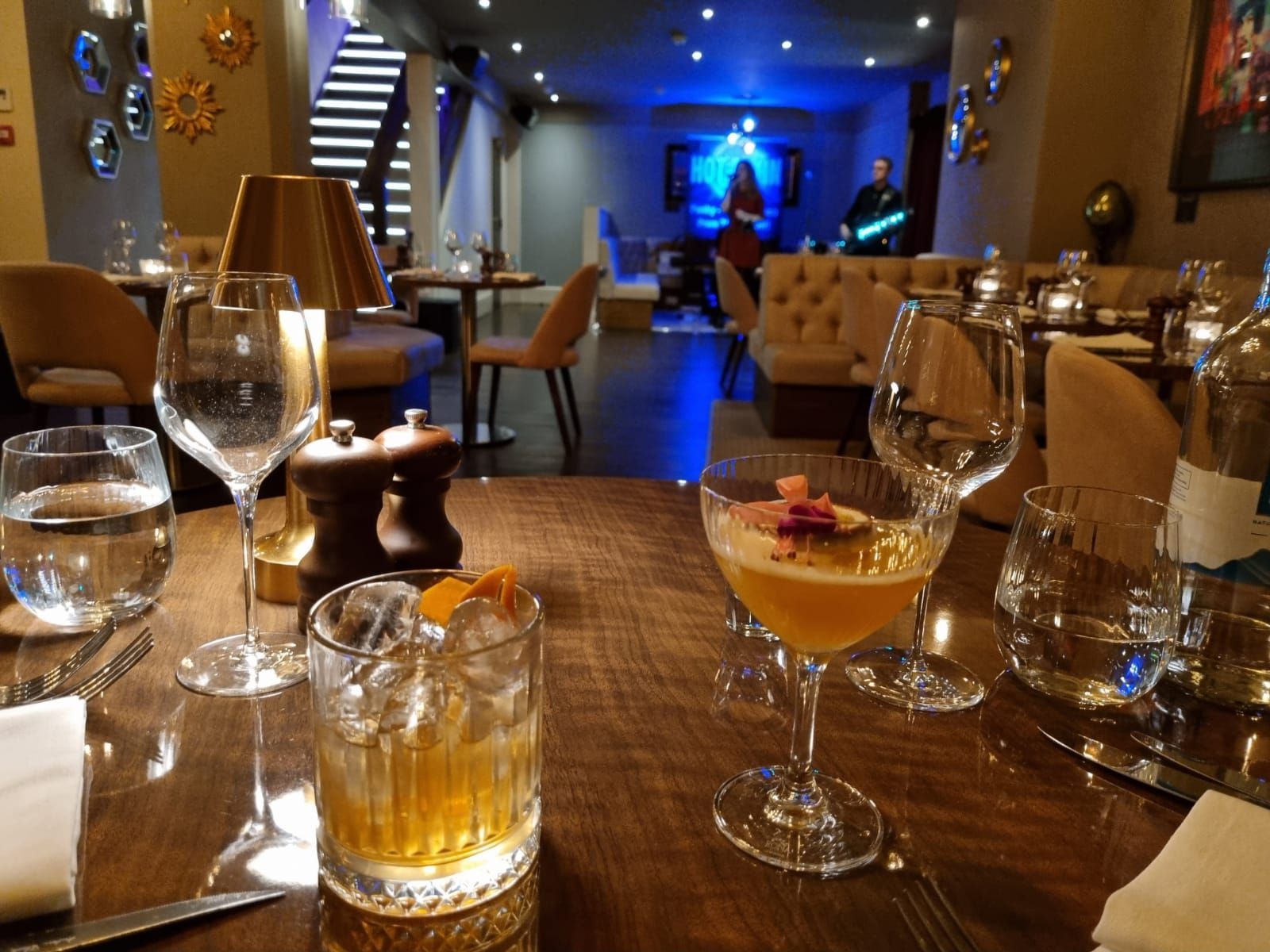 Throughout the night we were looked after by the most wonderful Sardinian waitress, who was as sweet as she was professional. For every course she was on hand to do a check back, cleared plates efficiently, and was knowledgeable about the menu. With so many restaurants struggling with service at the moment, Socialite has found a diamond in her. She is exactly the type of front of house staff every restaurant would love to have.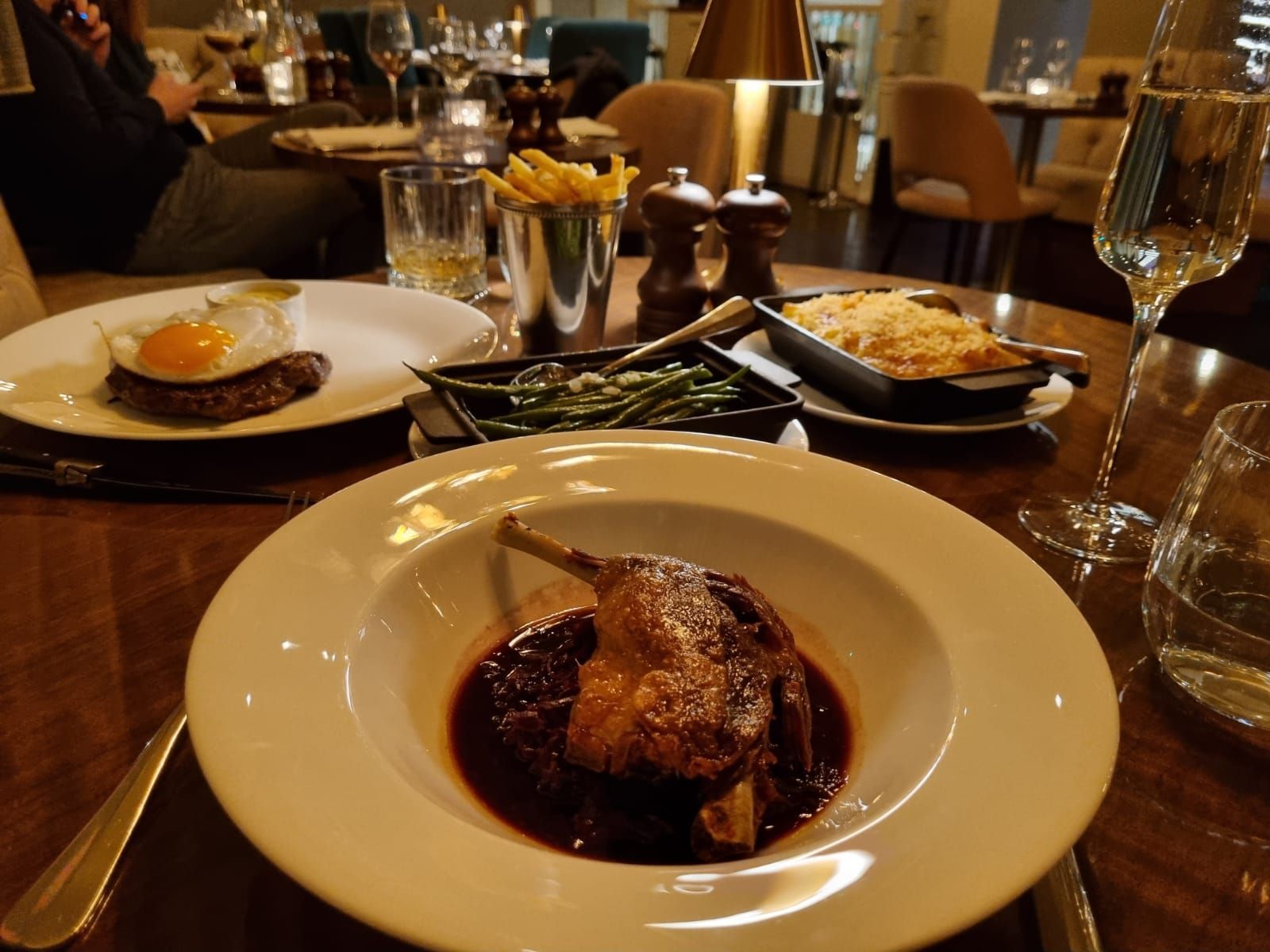 For our main courses we chose to share the Duck Confit and the 300g Ribeye. The duck was slow-cooked and fall-off-the-bone tender, sat on a bed of spiced red cabbage, and drizzled with a port sauce. The Ribeye was cooked to a perfect medium and we added a duck egg on top for extra umami. Hubby is a grill chef and steaks are his specalty, so when he says 'it's perfect' that is a serious compliment.
For our sides, we ordered the Truffle Mac n Cheese, Green Beans, and Fries, and again the portion sizes were incredible. I could have happily eaten the Mac n Cheese all to myself. Deliciously creamy with crunchy topping served piping hot in a cast-iron dish, and a waft of truffle, yum.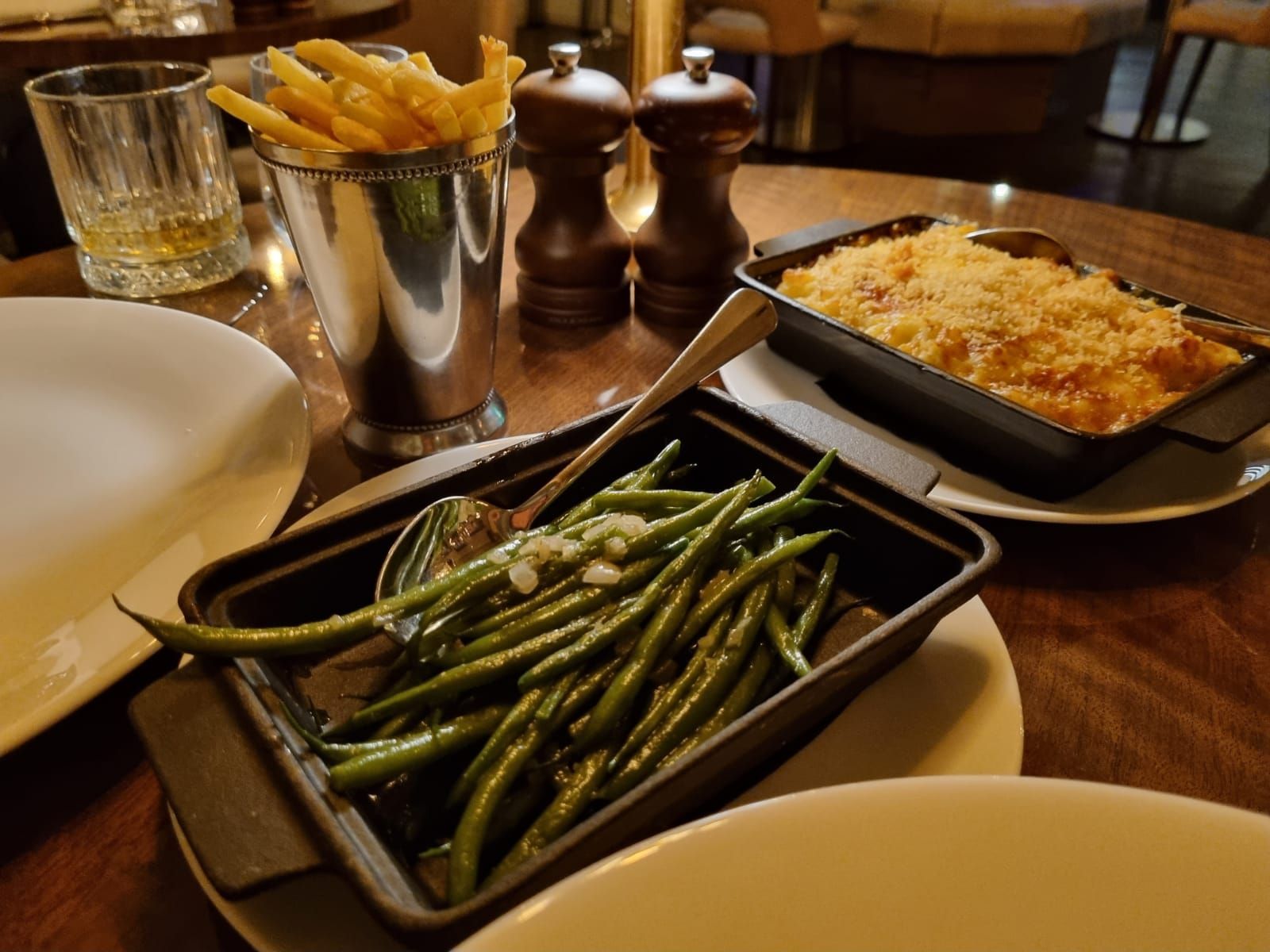 After our mains we took a breather on the roof terrace which is sheltered from the wind and has cozy blankets and heaters. It would be a perfect space for a summer party or an afternoon cocktail with the girls, comfortable outdoor space right in the centre of town.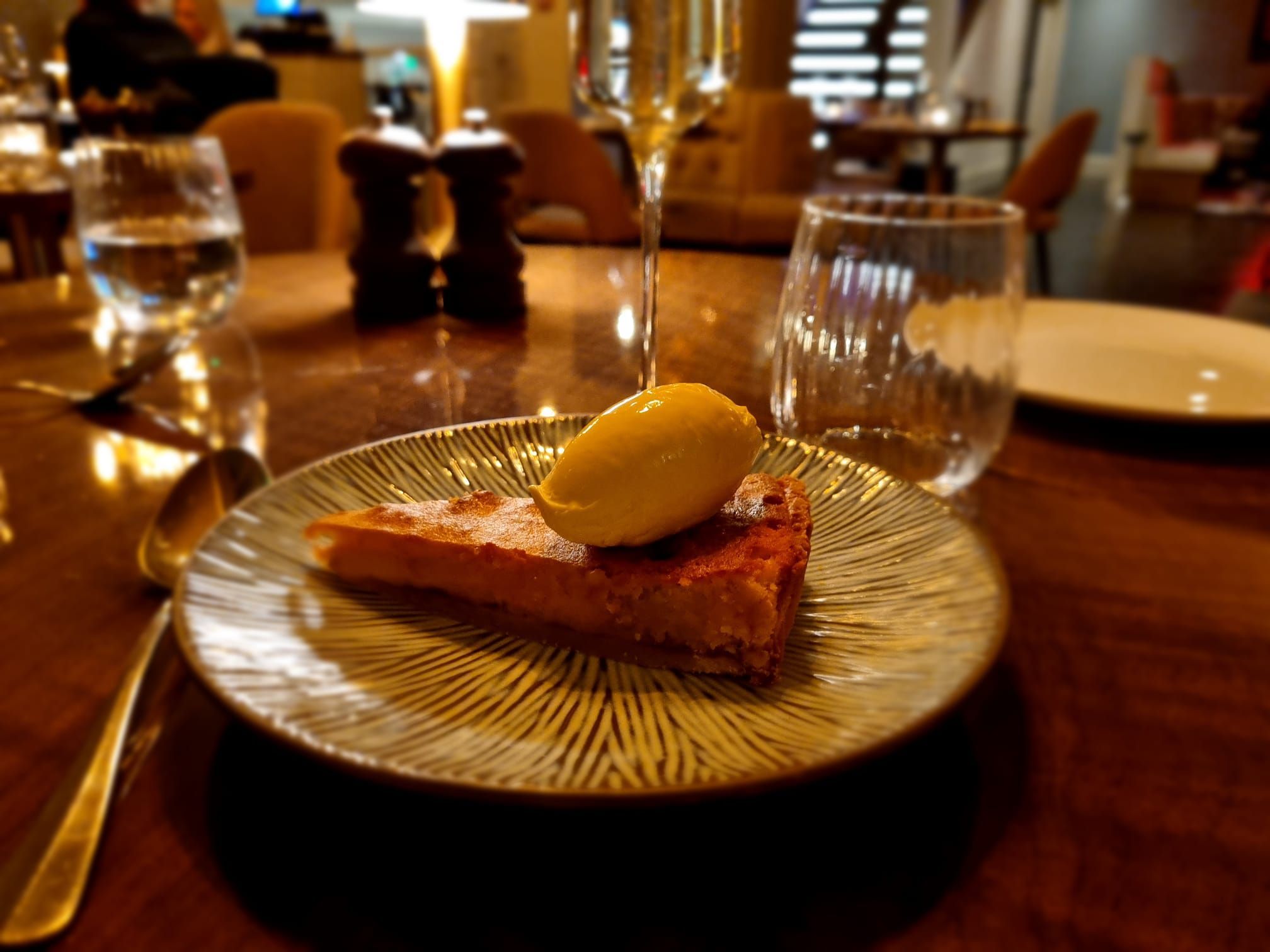 Once back at our table we decided on one more glass of prosecco and to share the Cherry Bakewell with fresh clotted cream. The tart was made in house and had practically just come out of the oven. Served warm with a dollop of clotted cream, it was the perfect finish to an outstanding date night.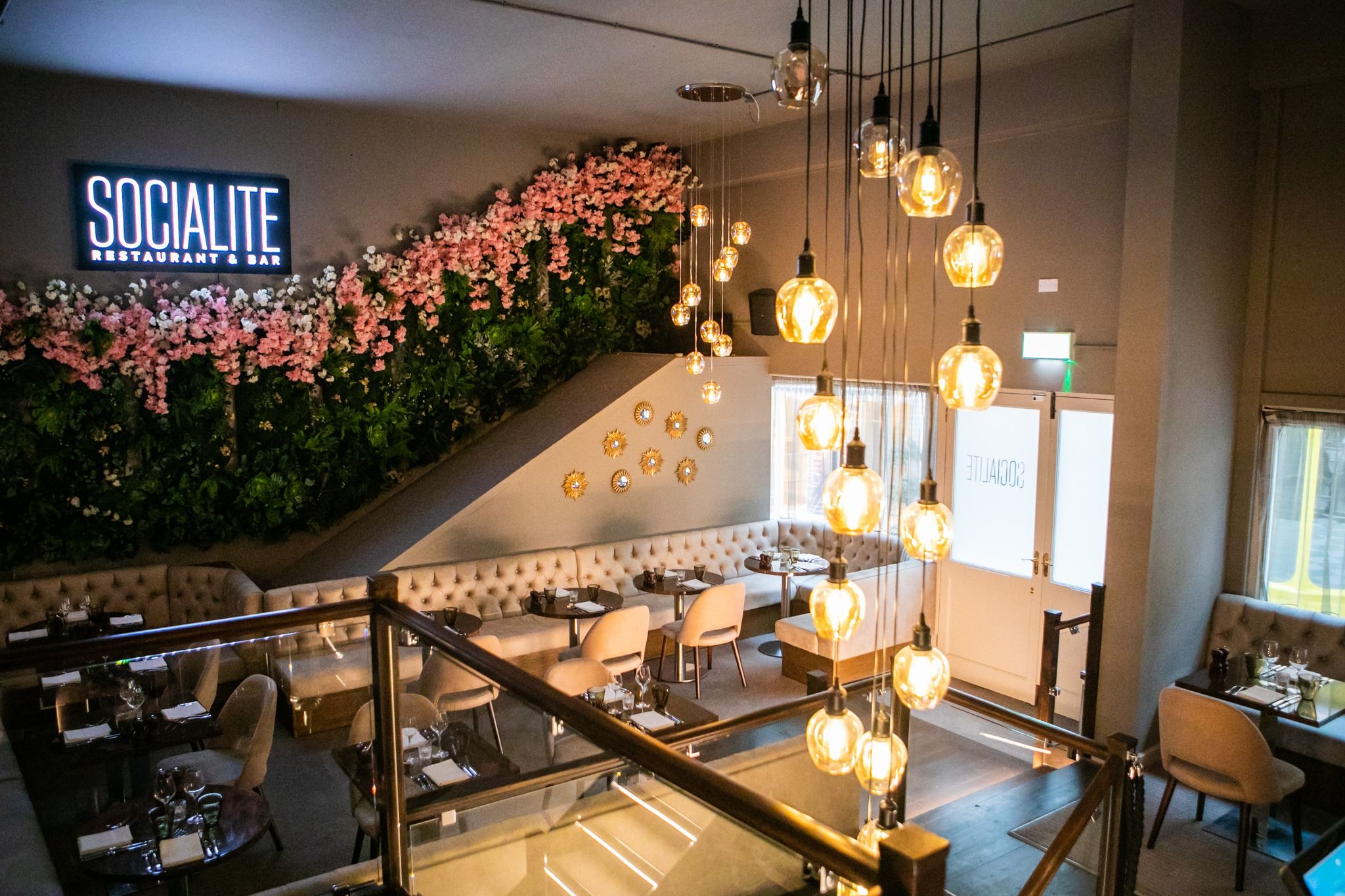 To say I would recommend Socialite's Social Sessions is a wild understatement. Great value, wonderful staff, delicious food, fantastic music all in a gorgeous setting. I have already booked again for our next date night, and am organising a girls night there in a few weeks. Thank you Socialite I can't wait to see you again very soon!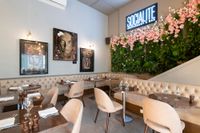 Want to know more about Socialite Brighton, restaurant & bar?
Find Out More