Culinary heaven at Semolina
"I have to take you there"
These are the first words I uttered to my husband upon my return back down to earth from culinary heaven last week. Dan had drawn the short straw that night, and rather than play at being my husband shaped plus one, he was being a Daddy shaped bed time warden instead.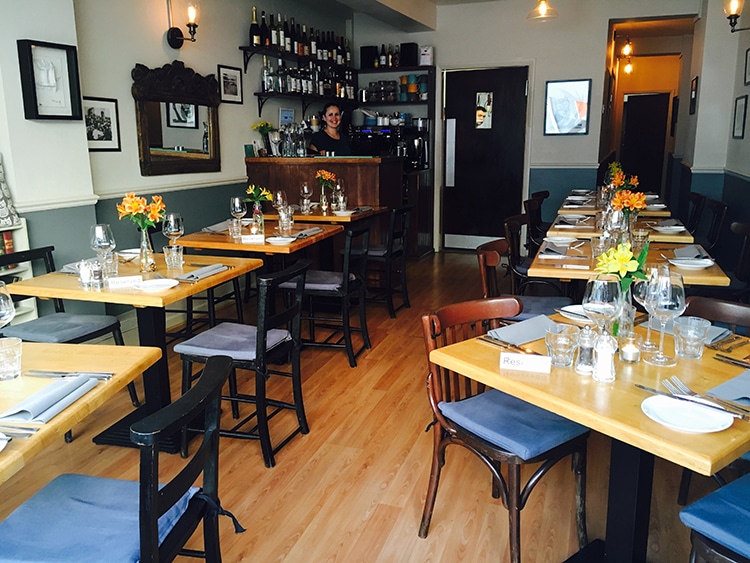 A trip down London Road
This was very bad luck for him, and excellent news for my Mother, who gladly accepted an invitation to try the renowned 'Semolina' of Baker Street. Being 'out-of-towners' nowadays, we rarely venture off of the well worn Brighton food track triangle. So taking a trip down London Road felt positively exotic. Packed with bars and a whole host of eateries we began to think that we really should pay this part of the city a little more attention…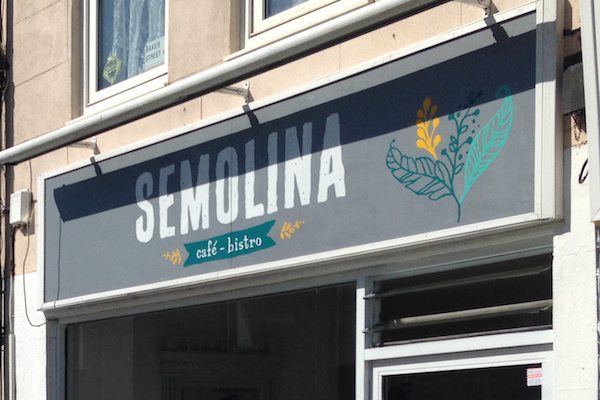 Good produce & skilled cooking
Semolina is comfortably set back from the hub bub of the main road, in a quirky little side street. It's unassuming position only adds to Semolina's quiet self assurance. A simple confidence grown from the love of good produce, the skill in the cooking, and the delight in offering plenty of liquor.
Linda and her husband own Semolina, and it is clear to see that a great pride resides over this small, but dare I say- perfectly formed, 20 cover restaurant.
An intimate setting
When I used to have time to read books, (I mean real books – long before I regarded Peppa Pig as my 'most read') there would always be a scene of courtship – let's be polite, and the lines would go something like;
Tall, dark handsome man: "I know this gorgeous little place, it serves the best white chocolate Parfait this side of London, join me?"
I understand that this is revealing a little too much about the perhaps slightly trashy novels I used to devour. And yes I did deliberately add the 'White Chocolate Parfait' bit in thanks to the breathtaking desert Semolina served up. Anyway, my point is, this restaurant, the Semolina setting, is exactly how I imagine those intimate first dinner date scenes in my head. Except, not the sitting opposite my Mother bit. Obviously.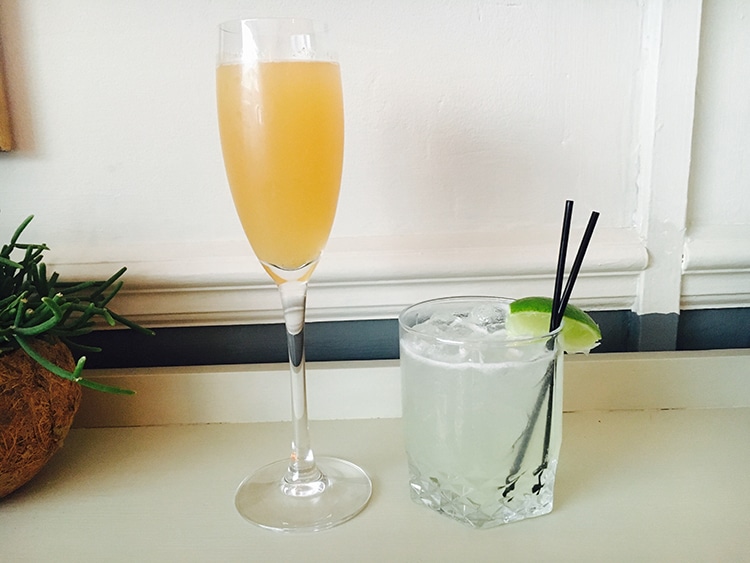 Handmade breads baked on site
An array of art, mirrors and books line the deep grey walls giving way to an impressive display of booze behind the bar area. Aperitifs-a-plenty here with a cocktail list as long and varied as any bar worth it's salt. Most unusual for a restaurant of this size, but most welcome. Arrive for cocktail o'clock, and let Linda bring you the bread platter to share. Baked on the premises fresh each day, my mid-week, carb-free rules were ebbing further away.
"Did you say it was Tomato and Olive bread made from a combination of wheat and rye flours, tossed in a little semolina to finish?" Gulp. The presence of the paprika butter let caution go to the wind. I know – we are wild!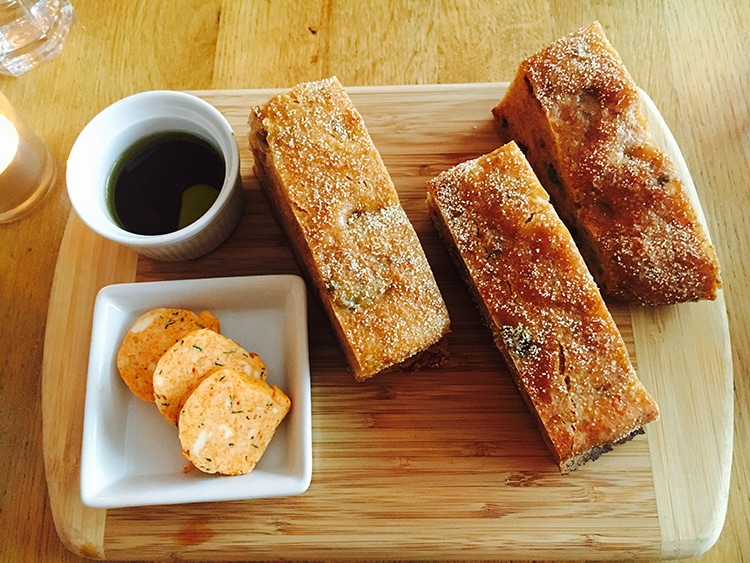 Addictive & adult tastes
Here is where I must now confess that my palette is not the most sophisticated, as a family restaurant reviewer and blogger I can usually gloss over this minor set back. A menu boasting starters of Cured Mackerel with Pea Samosas and, Rabbit & Pork Cheek Terrine do not tend to turn up in the places we take the kids.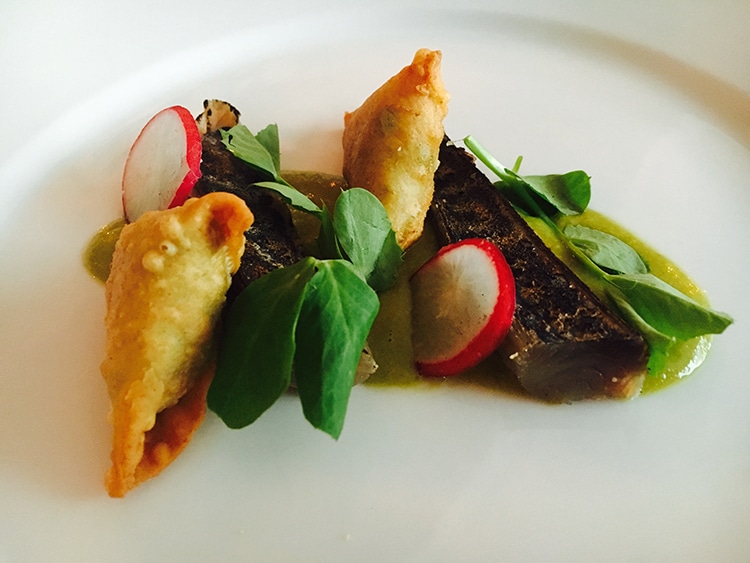 Feeling a strange sense of role reversal, I took my mother's "Now's your chance to try something new" most motherly of statements and ran with it.
What an eye opener: Hurrah, I can now add this salty cured fish dressed with a limey zing, and slightly softened with a little coriander, to my 'Adulting Palette'. I wanted more, the taste was sort of… addictive.
I did manage to pilfer a bite of the squid over on the opposite side of the table. The harissa gave it a Moroccan warmth, quite a bit of warmth actually. Luckily we are great lovers of spice!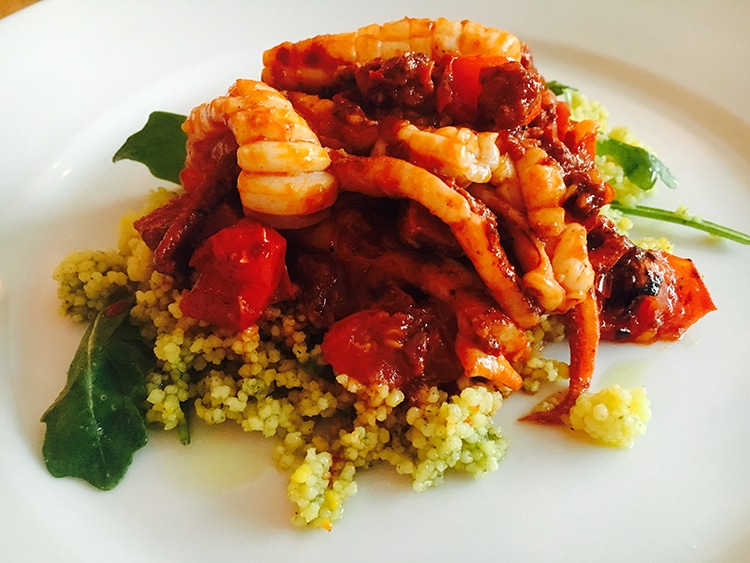 Enjoying the exclusive wine list
I was being on my best daughter behaviour and driving, leaving my Mother fancy free to discover the wine list. I mentioned before that Semolina does not over look the importance of a good tipple, the wine list is testament to this. Linda really knew her stuff, being very proud to point out that this weeks wine special was a Rioja that is entirely exclusive to Semolina. Tick that box then.
Tasting glasses came and went. I sipped my water. More wine chatter followed. I ate some more bread… finally – a commitment to a large glass! I think my Mother was enjoying this.
Light bass & herby gnocchi
I could go on and on about the delicate Wild Bass cooked in a delicate broth, teamed with herby Gnocchi – which I was hesitant about, but needn't have been thanks to its light silky texture.
I seemed to be consuming an awful lot of food, but I hadn't developed that bloated look. I was impressed. Hmm, so this is a place I can eat like a queen, and get dressed up for without risking a kindly soul offering me their seat on the bus home, in fear that I may give birth. Double tick.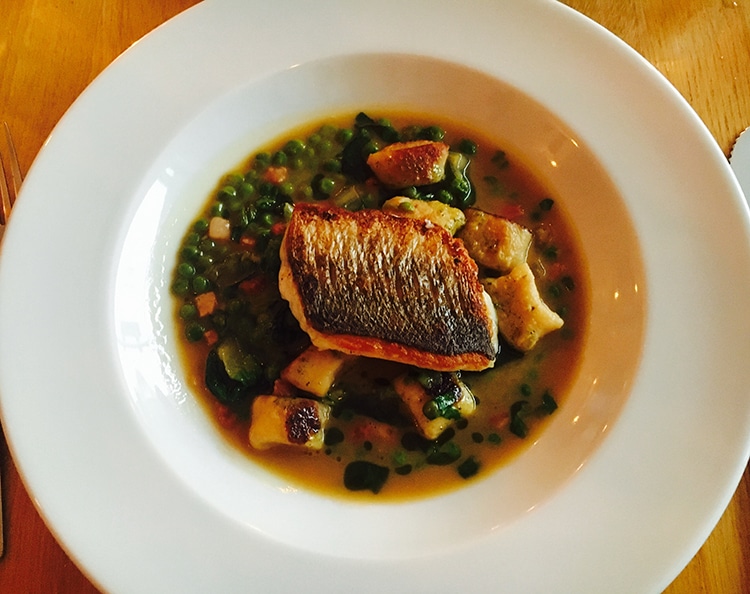 Succulent, unusual & delicious
Pork two ways and Nectarines, fancy. Pak Choi, soy sauce and sesame propelled this dish, and my Mother, to dizzy heights. 'Succulent', 'unusual', 'delicious' were a few of the adjectives being banded around in front of me. I think she liked it.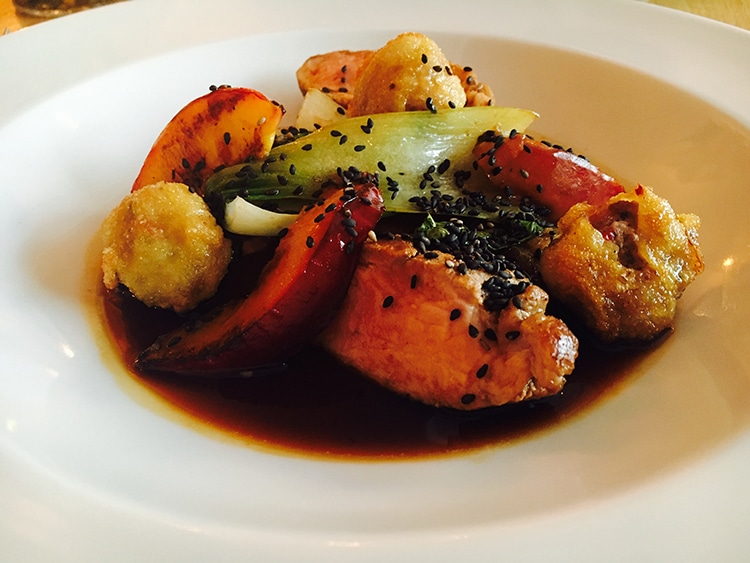 I will just finish with a simple plea, if you are savvy enough to seek out this London Road gem, make sure you stay for pudding. More specifically, if I may be so bold as to make a recommendation, the death by White Chocolate Parfait. You won't regret it.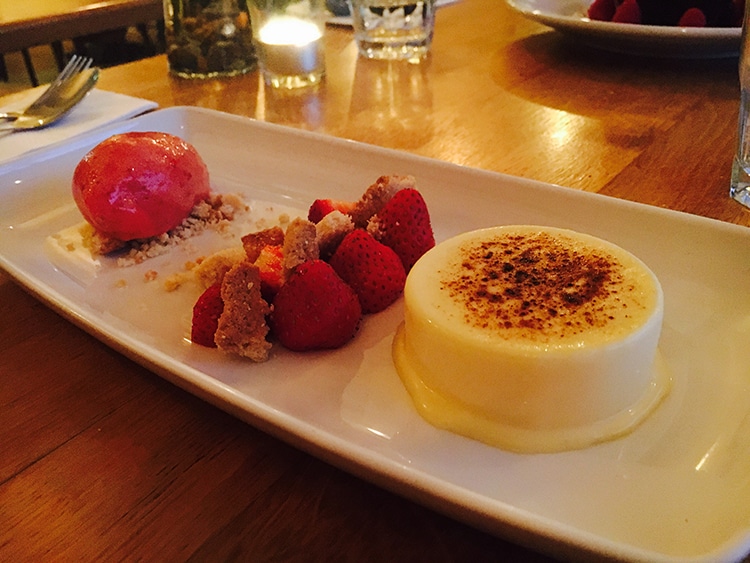 "It was very Mastercheffy Dear"

"Yes Mum, yes it was!"
What Next?
See the listing for Semolina Brighton