Brighton Chef Edit
With the coming of each new year we all allow ourselves a little time to speculate on what it may bring; or more likely to reflect on the past year's mistakes. Many people decide on things that they want to stop doing and others that they would like to start. Resolutions are made, most of which are lucky to make it past January, and goals for the year are set.
Wonky veg and Korean cuisine ruled in 2016
A new year also brings with it new trends and fashions. In the world of food and drink this often means the emergence of a specific foodstuff or style of cuisine. 2016 was a year of Korean inspired dishes, churros and wonky vegetables to name but a few. It is often difficult to predict what is going to be popular, especially in a world where social media plays such a leading role, so we thought we would ask some experts.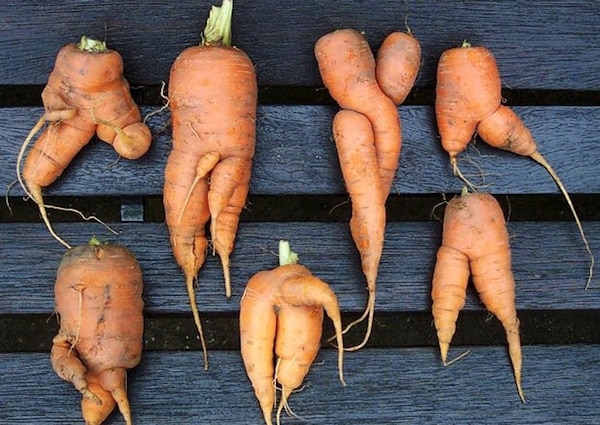 I have asked some of Brighton's leading food and drink specialists what they think is going to be big in 2017. Below are their thoughts on what you will be eating and drinking, and a chance for you to get ahead of the crowd and ensure your Instagram profile is on trend before anyone else's.
Drink trends in 2017
Robert Parker – founder of Beer & Brew www.beerandbrew.co.uk and Sussex's only qualified Beer Sommelier and one of only 131 in the world.
"In an attempt to add clout and flavour to the IPAs and APAs we have become used to, 2016 saw alcohol content head skywards – we saw huge Imperial Stouts and 5% 'Session Ales'. Thankfully, an antidote arrived towards the end of the year, in the form of a wave of new Pilsner-style Lagers. In 2017, this rise of lager will continue and diversify, into amber-hued Vienna-style Lagers and malty Bocks.
2016 also saw the introduction of more sour beers, such as Gose and Berliner Weisse, to the UK market – there are fine examples from To Øl and Siren that deserved more attention that they received so far. With a little more time, I can see these exploding as brewers hone them and they're introduced into more pubs and bars.
More than anything I hope 2017 is a year of refinement. We have had everything (and several kitchen sinks) thrown at the current crop of beers, and the focus now needs to move to creating really good examples. I want smooth Wheat Beers, fruity Belgian Wits, sweet Golden Ales, and proper Stouts at 4.5%.
Beer deserves to be more than just overpowering intensity. It doesn't always need to be challenging – it can just be enjoyable. 2017 will be the year good breweries embrace this, looking beyond the trends to longevity."
Sam Pryor – Co-owner of the critically acclaimed Fourth and Church in Hove. Experienced chef, wine enthusiast and hospitality expert.
Sherry – "The Jerez region produces some of the most amazing value, deeply flavoured fine wines around. Long championed by wine writers such as Jancis Robinson, Jane MacQuitty and Andrew Jefford, commercial success has remained elusive. The image of sweet sherry for grandmother combined with a wine that is sometimes challenging (but often very rewarding) have not helped.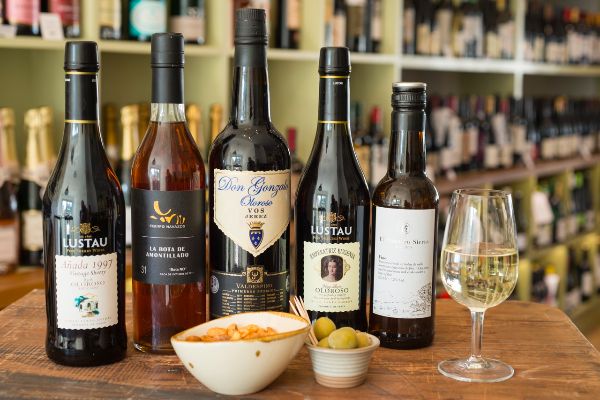 The variety of sherry styles from dry through sweet with layers of rich, nutty, saline and savoury notes results in a range of wines suitable not just as an aperitif but matched with shellfish, game and cheese. The growing popularity of natural wines also provides an introduction to en-rama sherry, unfiltered raw sherry from the cask. Recently there have been a growing number of limited release bottlings drawn from rare and treasured soleras. At the forefront of this trend is Equipo Navazos, a collaboration that has brought to market some amazing sherries from bodegas across the region and is quickly developing a cult following.
Portuguese wines – Portugal's wine regions have remained under the radar for most people, especially for higher quality wines. However, we a seeing more and more of these delicious wines available in the UK, often at a much lower price point than an equivalent wine from more established regions.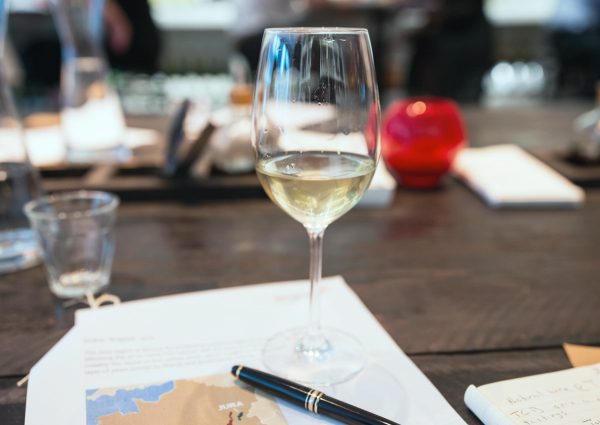 Portuguese wines are particularly attractive for a number of reasons. UK tourism to Portugal has been growing, with interest in wine tourism and smaller wineries meaning people's introduction to Portuguese wine is not limited to cheap Vinho Verde.
These food friendly approachable wines, paired with Portugal's excellent cuisine and artisan food products, have seen the success of chefs such as Nuno Mendes bringing Portuguese faire to London at his excellent Taberna do Mercado Restaurant."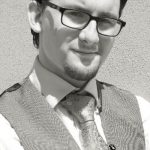 Alex Preston – Restaurant Manager Isaac At
"In 2017 there will be even more of a focus away from alcohol in terms of what restaurants are offering their customers on their drinks menu. When we relaunched in September, we spent a lot of time developing a juice flight, alongside the alcoholic Sussex flight, pairing five juices with our tasting menu.
It's taken a lot of careful consideration and development time in terms of making all the juices, but we wanted to be able to offer our customers a non-alcoholic pairing menu and we've had an amazing response. As January is often a time for people to become more health conscious and consider new year detoxes and cleanses, we expect to see our juices being even more popular in January."
Food Trends in 2017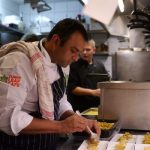 Kanthi Kiran Thamma – Head chef and co-owner of Brighton's Curry Leaf Café and winner of Brighton food hero of 2016
"2017 is the year of small plates and sharing platters. I think fine dining and fusion will step aside and lay way to humble, local and Informal cooking at its best quality. Lot of chefs will represent their home cooking or memories from their travels on the menu. Lighter and fresher produce will be used and hopefully local farmers will be supported more. 
Clean and crisp when it comes to presentations, lots of textures and flavours with very few ingredients and I have a strong feeling that there will be a lot of spice influence from across the world. Our Young Chef of the Year Roman thinks this will be the year where Nordic cooking will emerge as one of the world's finest and best."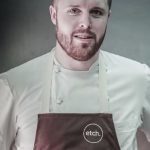 Steven Edwards – Head Chef and Director of Etch. food with a new restaurant opening early this year.
"Eating local and focussing on a single market will be big next year. Take Befries for example, they are focussing on a single product and doing it well and I think that trend is going to continue. The offering is getting smaller in terms of what a restaurant does but the quality is getting higher.
Eating local is always going to be at the forefront of people's minds, especially in Brighton as people care about that, and I think people now want food experiences as we live in the age of the selfie. Even if that is an experience of eating fries, they want it to be the best available. I also think that the coffee market is going to slow down a little as well as the market has become quite saturated."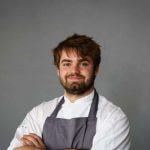 Isaac Bartlett-Copeland – Head chef of Isaac At
"It's not always easy to get good quality plant ingredients and we've seen a lot more about artificial green houses and farming projects to help support the growth of good quality produce when it comes to the likes of cress, salads and herbs. I think next year we're going to see a lot more restaurants focusing on growing their own ingredients, where possible.
Our focus on supporting local produce is at the top of our agenda at Isaac At, now more than ever. We're in a great place and work with some amazing local suppliers of meat, fish and vegetables. But often herbs are the ingredient that transforms or makes a dish, so we wanted to take control of this and we've just bought an EvoGro for the restaurant, which is really exciting. It means we can grow all our own garnishes and even experiment with baby veg, like broccoli, too. It's great to be able to have more control over our supply and ensure we're always using fresh ingredients."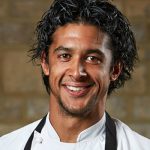 Matt Gillan – Former head chef of the one Michelin Star "The Pass" restaurant in Lower Beeding. Will soon be opening his own restaurant in Brighton 'Pike and Pine' following some successful pop ups in the city. 
"I'm not really one for following trends, but breakfast will continue to grow. It will become healthier and more interesting as the competition increases. Tacos and bbq meat will continue to grow in popularity as well. I think the whole local sourcing will pick up again. Not like the past few years as a movement, but out of necessity due to Brexit. I think there will be more conversation about British produce and making more of the land available to us. Sharing plates/menus are growing as people continue to move away from the traditional a la carte; and anyone who says tasting menus have had their day is wrong. It's just not true."
Dan Kenny 
Co-founder and head chef.
The Set at The Artists Residence.
"Simple seems to be the way, better produce and higher clarity of flavour. Maybe classical French food could make a resurgence." (Image Credit: B&H Food Festival)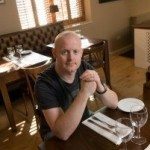 Ben McKeller
Head Chef and owner of the Gingerman restaurant group.
"I think in 2017 and it has started now to a certain extent, restaurants will need to offer comfort, choice and a high level of service in order to be successful."
To sum up…
So, that is what some of the experts think, but what about me I hear you say. Well as you have asked so nicely this is what I think. When it comes to drink, I would have to agree with our experts in that I think sherry will have a big year and good quality lagers and pilsners will start appearing. The rise of craft beer has forced the mainstream lager market to take a serious look at itself. This should result in more flavoursome lagers and mellower craft beer as some of them have been a bit ridiculous, that's not to say these will stop being made. I also think that rum is due a bit of a rebranding or reinvention as it doesn't feel like much has been going on in that market for a little while.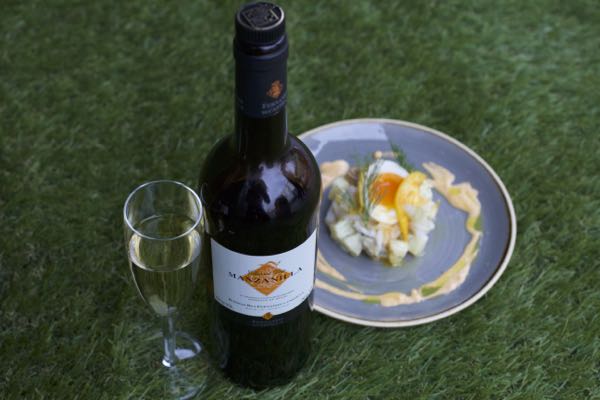 Food experiences
When it comes to our food tastes it is much more difficult to call. I feel that people are going to become much more aware of the provenance of their food and the story behind it. Much like Steven said, people are going to be looking for more of a food experience and this could see a rise in food and drink tourism. Sustainability is always going to be a watch word, especially in Brighton, as the term locally sourced no longer holds much clout. Social media and celebrity endorsements will continue to have a strong influence on food habits; so don't be surprised if there are a number of new "superfood" fads throughout the year inspired by people like Beyonce – watermelon juice anyone?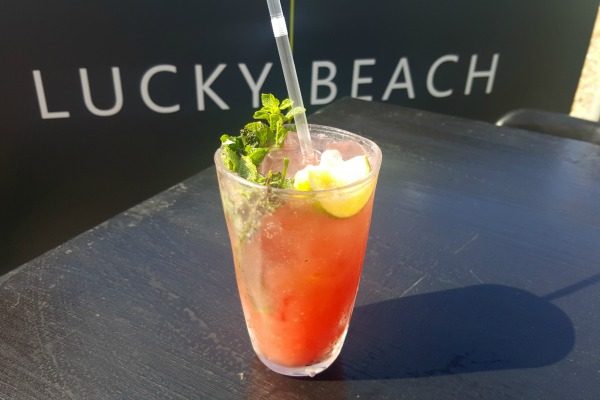 I for one am looking forward to seeing what 2017 brings for the ever-expanding Brighton restaurant scene. There are already some fantastic new restaurants to look forward to, and I am sure that the standard in Brighton will continue to improve as chefs push each other to new heights. A new year is always an exciting time and I really believe our city will continue its rise in the culinary landscape.