Fun-filled family time
Brighton is the perfect location for a fun-filled family holiday. It's packed with a host of attractions that will tickle the fancies of the whole brood. Whether you're after sun by the sea, hankering for a park hangout or fancy venturing further into the quintessential countryside. Brighton, Hove and Sussex have something to entertain you all – you just have to know where to find it!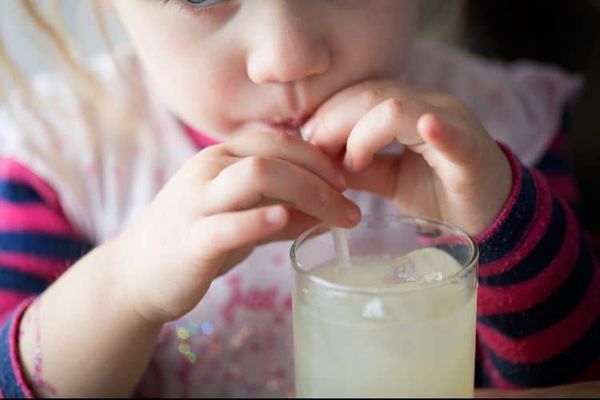 Pick 'n' mix 
First things first, let's make sure everybody is fed. Parents will know that it's a rookie error to leave the house with hungry offspring. You'll be aware it takes no time at all before your little angel's halo comes crashing to the floor and two tiny horns sit tidily in its place. Head straight to our child friendly venue page and b-line to the one closest to you, feed up the troops and only then embark on your grand day out in Brighton.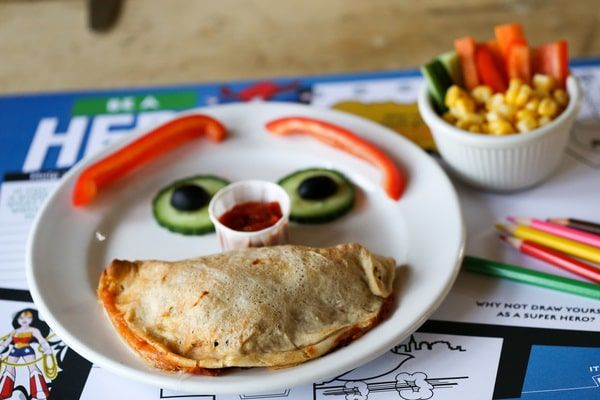 Going Pier to Pier 
Pick Palace Pier as your starting point and venture east to west. After a stroll through the arcades, a jaunt on the dodgems and a candy floss fueled serenade, you'll be well ready for some refreshments (or some heavy carbs to ground them after all that sugar!) Ohso Social is situated just to the right side of the pier (if looking out to sea) and is a great option for all-day family friendly dining. They often offer kids eat free promotions over the holidays, so they're also providing unbeatable value for money!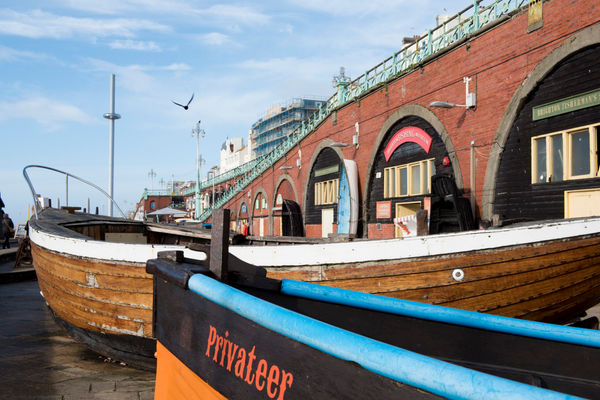 Located between the P's and about a five minute scooter ride from both, you'll find Shelter Hall. A seafront facing, multi-restaurant food hall and a popular destination spot for visitors and locals alike. They house seven unique kitchens, a guest pop-up and a kids only menu. All the menus provide exceptional quality and deliver some really tasty dishes that can satisfy a whole range of palates and appetites. 
New Club is located just off the beach on King"s Road, they serve some seriously yummy diner style classics, including milkshakes and burgers – which are almost always a hit with family diners. Once bellies are filled with the good stuff you can skip back down to the seafront and enjoy the wonders on King's Road Playground. If you visit during the summer months then make sure you bring your bathers – the playground comes with its own paddling pool, water fountain and sun shelters. Which makes this spot a certified oasis! 

Spot your yacht 
A trip to Brighton Marina is a safe bet, whatever the weather. Packed with family fun activities, you won't be short of entertainment. Glow Balls crazy golf is neon fun for everyone. Or, if you're afraid of the dark you can keep it physical by going bowling. Feeling hungry? Then head to Taste Sussex and devour their Sussex-sourced meals. They have a fantastic kids menu, which should get the little ones ready for a bout of 'spot your yacht'. The Watershed is another great option for all-day family dining. They're west facing and positioned right on the water, which makes them an unbeatable spot for catching the sunset and yacht watching opportunities.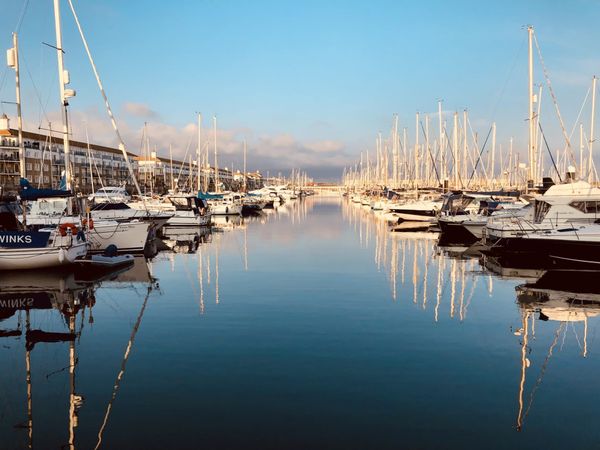 Hove
Head away from the hordes of Brighton and onto the stunning seafront stretch of Hove. The streets are wider, flatter and somehow the seagulls seem less obnoxious. Hove Lagoon is a cracking destination, it comes with a large playground, skate park, watersport opportunities, lagoon pedalos, boats and the reputable Big Beach Cafe. Famously owned by none other than Fat Boy Slim, himself. Gather Inn has stunning views of the lagoon and provides well made pub grub, a little tipple for the parents and even a bed for the night should you wish to extend your stay.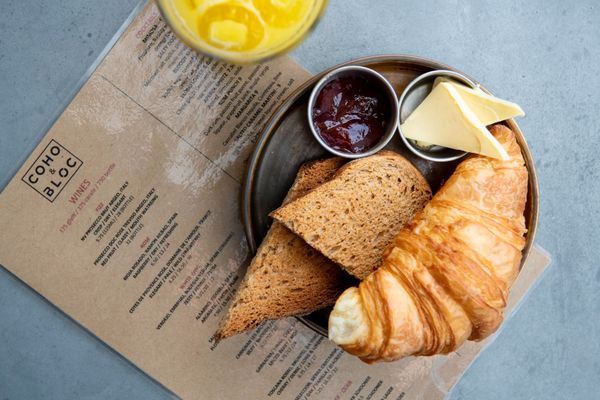 If you've had enough beach-time, then the Church Road area of Hove also has some great family friendly restaurants and cafes for you to refuel at. Cafe Coho is one of a bunch of fantastic, local and independent cafes of the same name. Set on the high street Coho serves outstanding all-day brunch and lunch. Small Batch is a local, well known and well loved chain of cafes that sell bakery treats, brunches and serve acclaimed and delicious coffee. Hove is lucky to host three of their superb venues. You can find them on Norfork Square, Gladstone Villas and Wilbury Road. Parents of little ones will be happy to hear that they're dab hands at knocking up baby chinos. 
Don't lose them down the Lanes
Brighton Lanes are the oldest part of the city and while they're not bursting with kid friendly activities, they're historical and you can't really visit Brighton without getting lost down the Lanes. What you can do though, is make the trip exciting by breaking it up with a trip to Knoops. ​​It's the go to cafe for a chocolate drink and Brighton's answer to Willy Wonka. If a little sugar rush doesn't get them whizzing around the cat creeps and twittens, then we're not sure what will!
Parents will know that you generally can't go wrong with pizza or pasta. So, unless your child is an alien and squirms at the idea of Italian, head to Donatello. They've been serving authentic Italian cuisine here in Brighton since 1991, and have nailed it! 
North Laine
Another of Brighton's destination locations is the North Laine. Often referred to as the beating heart of the city, this area is bustling with crowds, independent shops, traders and eateries. The Pavilion Gardens are a fabulous spot that during the summer months are animated with live music and picnics. There's also the Brighton Museum, which is set inside the Dome and has a whole host of things for you and the family to boff up on. Tapas Revolution is located just off the gardens on North Street and they serve authentic Spanish Tapas. True to the form they are family-friendly and the little ones will be very well catered for. 
The Dorset is set on North Road. It's a lively pub that serves great food and drink. They have a superb dedicated kids menu and often offer kids eat free promotions during the holidays! Trading Post is a great place to grab a coffee, hot chocolate and snack to go. They have two North Laine based venues and are well known for their fantastic inhouse roasted coffee. Moksha, is acclaimed for serving the best brunch in Brighton and serving a fantastic range of family friendly cafe favourites.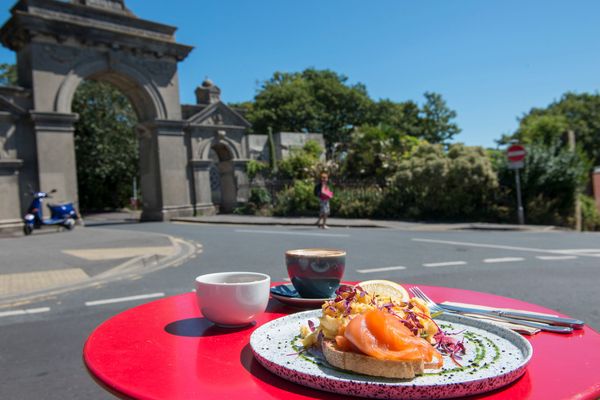 Park play 
Whether you're planning a park pit stop and forgot to pack a picnic or you find yourself on an impromptu park play day, all that fun needs fueling. We have some fantastic park-side cafe options, that'll feed you and the crew up, ready for some serious playground antics. 
Smorl's is based in The Open Market, they serve the best of the best in healthy and nourishing wholefood. Their menu is 100% vegan and they use chickpeas as the staple of most dishes. Falafel, hummus and paninis are all available and make the perfect lunch to support a playdate at The Level – think urban, cool, add a skate park and a water feature that'll keep the kids entertained all summer long!
Queens Park, sits neatly between Hanover and Kemptown, has luscious greenery, with tennis courts, an ample playground area and a huge pond, which is home to many a duck, goose and swan (and seagull). Starfish and Coffee can be found on Egremont Place, they've won multiple awards for being the best cafe and serving the best brunch in Brighton. So, they're really worth coxing the kids out of the playground for!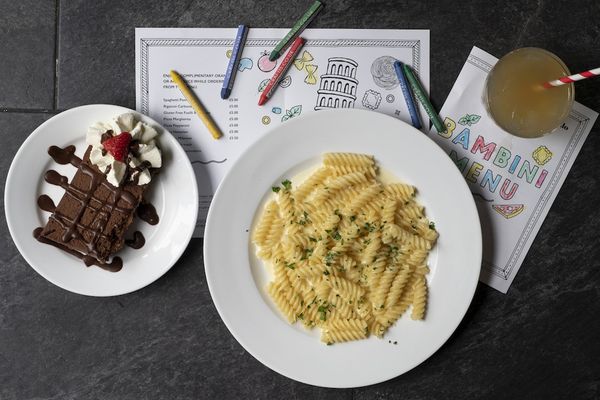 The Dyke Alehouse & Kitchen is located on Dyke road, they serve fantastic pub grub and source the prime ingredients from sustainable suppliers. Take the kids over to Dyke Road Park playground for a play or explore the vast network of paths and gardens. There's also the fantastic Booth Museum, which is packed with taxidermied animals and ancient artefacts.  
Preston Park is a stunning and sprawling destination, there's tennis and basketball courts, rose gardens, a fantastic playground area and much more. It's set on the outskirts of town so if you don't fancy carrying a picnic then head to Station Hotel and Pub. It's a family owned business that's treasured by the locals and they're sure to make you and the brood feel at home. 
The Cleveland Arms is another popular Preston Park pub that's good for the whole family. The dedicated children's menu is full of homemade dishes that are good food as well as kid approved and sustainably sourced where possible.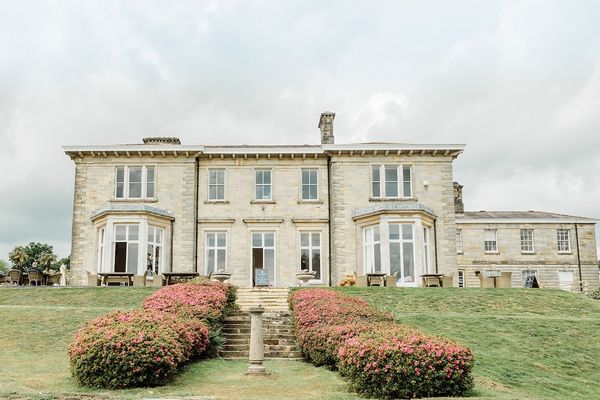 Kids in Sussex  
Take a trip out of the city and explore the fruits of Sussex. There's plenty of adventure to be had out there on The Downs or exploring the county's various stretches of coast. Leonardlslee is located on a picturesque Lower Bedding estate. The lakes and gardens are some of the best around and after a day of adventuring you can check into Leonardslee House for a spot of afternoon tea. They offer a special afternoon tea for children, so you won't be forced into splitting scones with anyone!
For any budding golfers there's Mannings Heath Golf and Wine Estate, set in Horsham on over 500 acres of land. There's plenty of space to practice that golfer's swing and once you've exhausted yourselves out there on the course you and the family can relax in the Vineyard Kitchen Restaurant and enjoy their well made gastropub classics.