Foodies Festival Chefs Theatre spotlight
The Foodies Festival returns to Preston Park for May Bank Holiday weekend with a hedonistic mix of artisan food and drink producers, live music and family entertainment. It's undoubtedly the lineup of celebrity and local chefs that draws much of the foodie crowd. So, ahead of the Chefs Theatre presentations, we caught up with a few of them to find out what they'll be serving up.
Early bird tickets are on sale now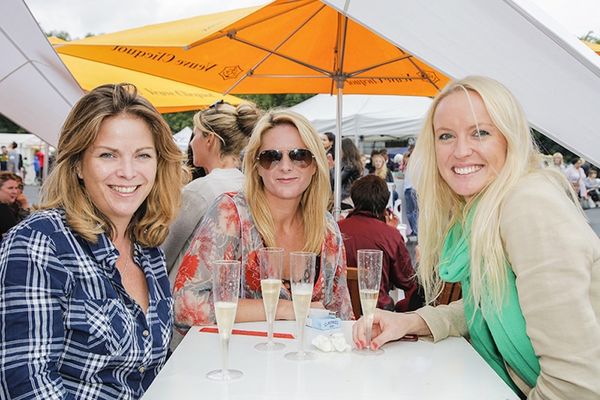 Brice Lenglet
Brice Lenglet is Head Chef at one of Brighton's favourite restaurants, The Salt Room, where he has worked for four years. Brice decided to become a chef at just 15 years old. He describes his style of cooking as 'classically French' although always looking for added flavour and innovation and 'leaning towards 'fine dining'.
Brice will be presenting at the Chefs Theatre on Monday 2 May from 12.00pm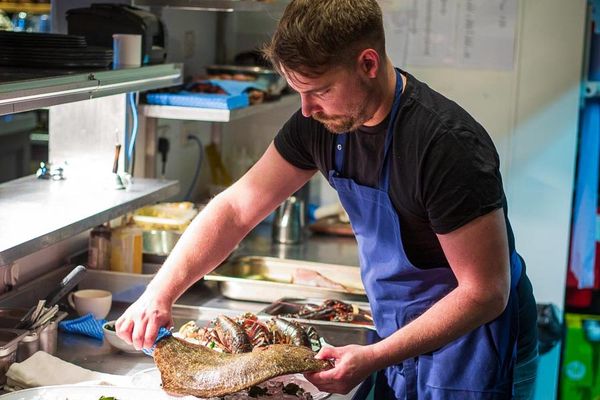 What will you be demonstrating at the Foodies Festival?
What I most want to get across is the classic Salt Room style. We take pride in sourcing the best local seafood and produce, and in the restaurant, we cook this over coal. For the Foodies Festival, I really want to get across The Salt Room's innovative style of cooking, the smokiness in our flavours but also hone in on our elegant plates and the fresh local seafood we use.
What are you most excited about at the Brighton Foodies Festival?
I love seeing new methods and cooking techniques. I'm most excited about seeing what's out there; all the innovative new ideas, flavours and methods from all the different chefs in Brighton.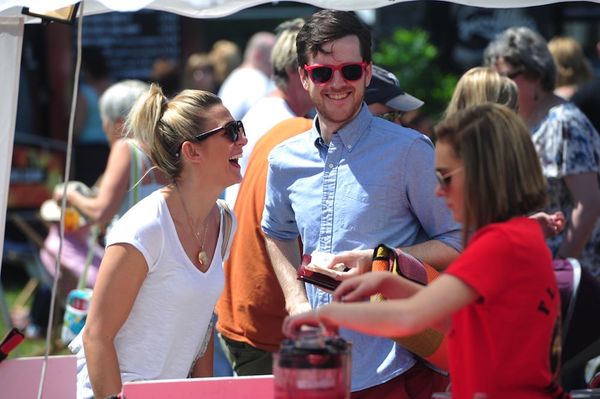 Where are your favourite places to eat and drink in Brighton?
Of course, I'd say our sister restaurant Burnt Orange (winner of best restaurant in the 2022 BRAVOs), but I wouldn't say I have a favourite I really love fine dining and often visit Amarillo and etch. I'm most excited about our new sister restaurant, Tutto, which is opening at the end of July.
Jack Sturges, aka 'the bread guy'
Jack Sturges is Channel 4's Sunday Brunch bread expert. Jack is a professional chef turned bread maker, demonstrator and educator. His Bake with Jack YouTube channel, website and forthcoming book are all about demystifying baking so that anyone can make perfect bread, at home, forever. He believed there's an important difference between 'convenient' and 'practical' food saying:
'Convenient food always requires compromise whether it's flavour, goodness or quality. Food that is practical has all the good qualities and fits in with our lives too.'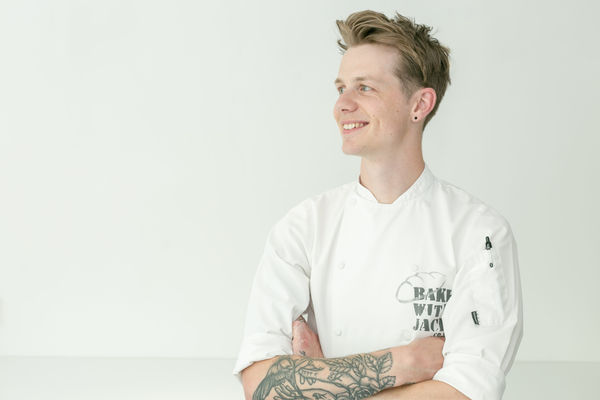 Jack will be presenting at the Cake and Bake Theatre on Saturday 30 April from 2.30pm
Who are you most looking forward to seeing?
Sharing the stage with Charlotte White (Restoration Cake) is always so special. John Holland (Spectacular Cakes) is somebody I always enjoy watching, he is so entertaining, I love meeting Bake Off peeps of course, and Kenny Tutt I've known for years and is so supportive of me. I hope our paths cross at foodies this season.
What will you be demonstrating?
It will be the first time I'm baking from my book Bread Every Day, I'll be making a Blueberry, Orange and Honey Plait a tasty sweet bun that's a bit of a showpiece too.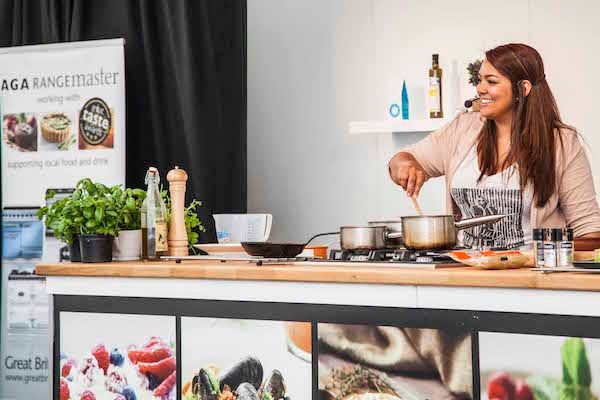 What key advice would you give aspiring chefs?
Do as much as you can. Explore. Don't ever feel tied to a job where you are, there's a whole world of food out there and that's easy to forget when you spend 75 hours a week in the same stainless steel box. Move often, try new things and learn more and more.
Caspian Armani
Caspian Armani is Head Chef at Brighton's Isaac At restaurant in the North Laine. He first began cheffing at just 12 years old working in a soup kitchen for rough sleepers. The kitchen's Head Chef was a Michelin starred Parisian chef who was mugged on his first night in England and became street homeless. Caspian says:
'He taught me a great deal about the significance of giving, and the true value we can imbue into our work.'
Caspian will be presenting at the Chefs Theatre on Monday 2 May at 4.00pm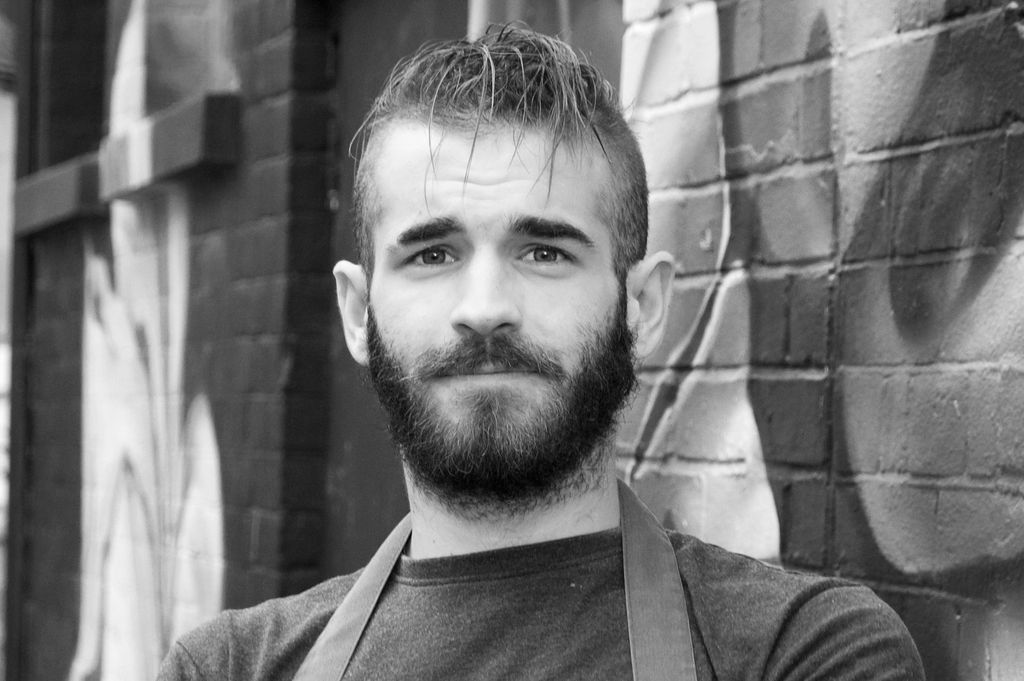 What's your favourite thing about the Foodies Festival?
I love the Foodies Festival, I've been going for several years now. It's 100% my jam. Passionate people getting together to celebrate incredible local food and drinks. Laugh, share, learn, and feast together in the sunshine. I'm all about that.
What will you be demonstrating?
I'm going to cook a dish from our current spring menu at the restaurant. A Beautiful spiced courgette salad with blue cheese and green peppers. A little celebration of the local veg that's bursting into season on our doorsteps and a few 'cheffy' tricks to make them as meaty and savoury as possible.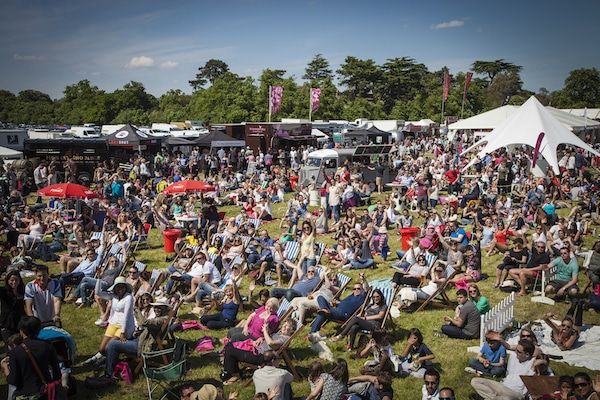 Where are your favourite places to eat and drink in Brighton?
Bincho Yakatori (BRAVO best international restaurant winner) is definitely the best restaurant in Brighton. I've got mad love for the boys Riddle and Finns, at Cin Cin, at etch and 64 degrees. Obviously, Duncan Ray is GOAT (greatest of all time).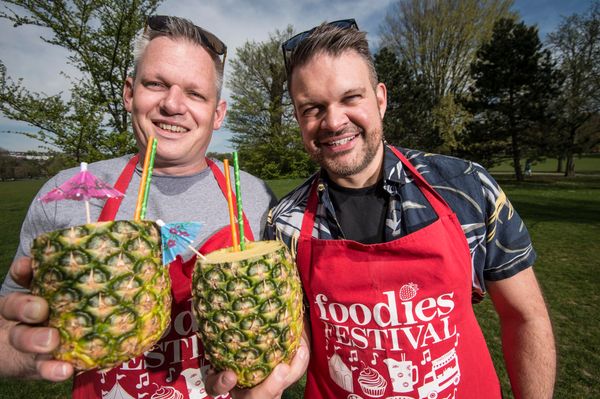 Early bird tickets are on sale now