Foodie Eshé – Brighton Food Blogger
Eshé is a Brighton-based blogger with a passion for good food. She shares her favourite food moments and stunning images on her popular blog, www.Foodie Eshe. After shamelessly stalking her on social media for some time we wanted to find out a bit more about Eshé and what she has on her plate right now…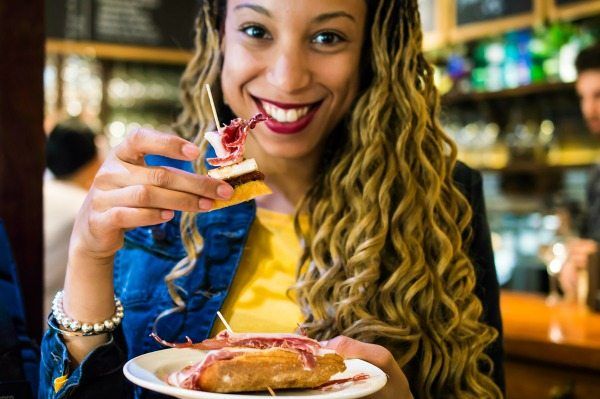 Which is your favourite restaurant in Brighton, Hove or Sussex and why?
My favourite depends on what I fancy eating that day, but my favorite at the moment, and the one I keep going back to, is a Japanese restaurant called Bincho Yakitori. It's on Preston Street, which isn't known for good restaurants but that's what makes this a special and an unexpected treat. The food is a hybrid of Korean/Japanese/Vietnamese street food, freshly cooked to order and served up as small plates, with no fuss presentation, powerfully flavoured. When I go I like to have the charred sweet potato skins, asparagus wrapped in bacon and succulent lamb chops. It's incredibly priced too just £3-£7 a dish with most just £4.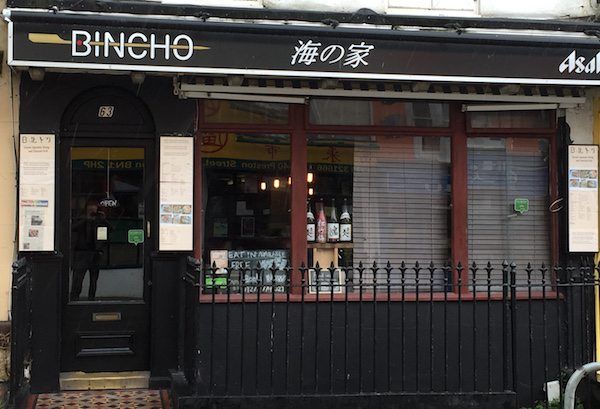 We're coming round for dinner… what's on the menu Foodie Eshé?
Well as it's you, I'm going to try and pull out all the stops. So, to start, a twice baked cheese soufflé made with local Sussex cheeses, served out of the dish on a bed of wild rocket with pine nuts and a balsamic glaze. Followed by medium-rare fillet steak, stuffed with wild mushrooms and accompanied by Chantenay carrots and a red wine reduction sauce. For the finale – a chocolate & raspberry roulade filled with Amaretti biscuits soaked in Cointreau.
How did you get into food writing and restaurant reviewing?
I was very low, going through a particularly bad period in my life and my counselor recommended I did something creative to help me get out of the rut I was in. I'd studied Photography and English at A Level and had always been into my food, so after a sabbatical from work backpacking around Thailand, where I wrote every day about my travels and the food I was discovering there, I decided to laser focus in on food, and blog just about that. From there it's just grown and grown as I've put more time and effort into improving my writing, photography and the design of my blog.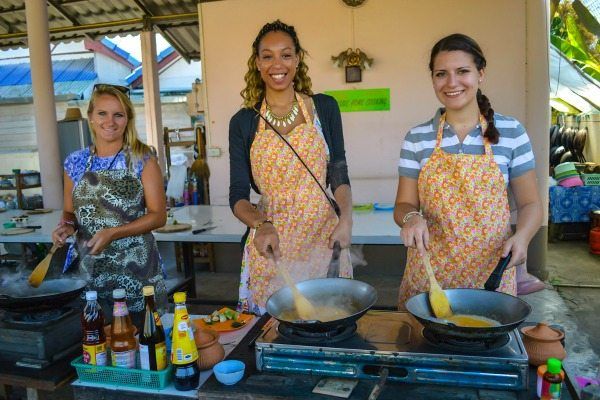 Do restaurants know you're coming to review?
Sometimes they do and sometimes they don't. If I'm invited as a guest they will and sometimes you can tell that they are pulling out all the stops for you. If this is the case I'll try and revisit again when they aren't expecting me to or ask around to get a feel for whether the service I had, was a true reflection of their restaurant. But generally I'm eating out constantly myself because it's what I enjoy doing so I'm always reviewing and taking in information about restaurants and I write reviews both when I'm invited and when I'm not.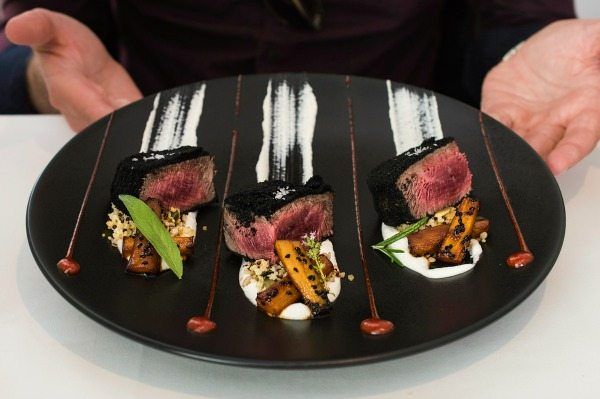 Where and when do you prefer to write?
Working full time I just have to grab any spare time I can. My creativity flows best in the morning so I try to draft things on the bus to work. It's about a half an hour ride in, so it gives me good time discipline to stick to and draft the outline of a review. Then after work I can be up past 1am proofing it, editing the photos and getting it live on the blog. It's like a second job, but I love every minute though and it doesn't feel like hard work because I enjoy it so much.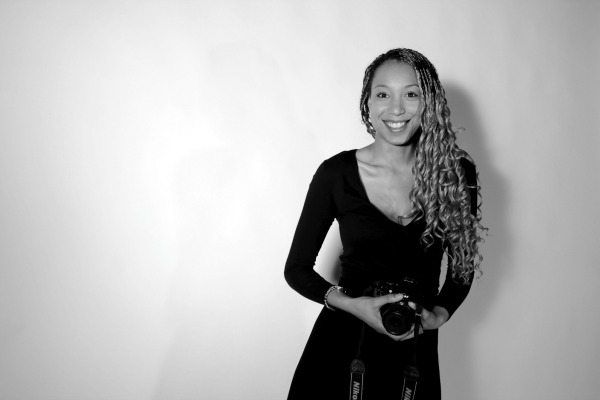 If you could fly anywhere in the world to eat a certain cuisine where would you go?
I'm lucky to have been to lots of places where the food is incredible. South Africa – for fresh seafood, Jamaica (where my family are from) – for curried goat and jerk chicken, and recently San Sebastian – for pintxos. But top of my list now is India. I love the spicy flavours and aromatics of Indian cuisine, and authentic Indian food is nothing like what you're served in a Tandoori curry house. I've sampled what I believe is authentic Indian, at The Chilli Pickle in Brighton, but I would love to experience it myself in its homeland.
Tasting a cuisine in the country its originally from gives you a better benchmark to critique against in restaurants back home – so I'm trying to work my way around the world!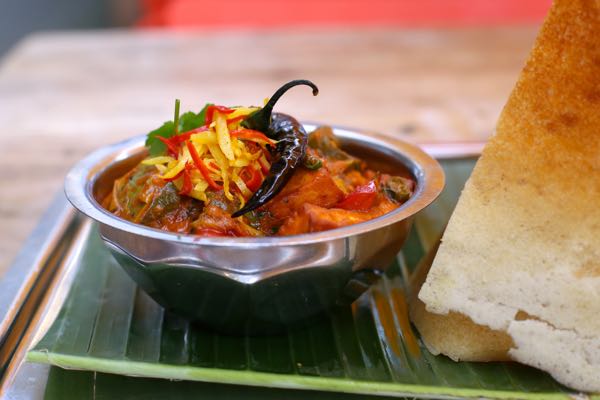 What question do you find surprising that people ask you about your work?
People always ask me why I'm not fatter as I'm constantly eating, which makes me laugh. I guess I just have a high metabolism and I do fidget and talk a lot too, which must burn a few hundred calories day…
What top tips would you give aspiring food writers Foodie Eshe?
The best advice is that which was given to me: Think about your writing as providing a story, make it lyrical, witty and clever. Your readers can get information from trip advisor; from you they want a story. I'd also recommend immersing yourself in all things food to widen your knowledge of the industry and help you critique better. So watch Masterchef, listen to Radio 4 interviews with famous chefs and follow experienced food writers you admire and examine their writings and the words they use to describe food and dining experiences.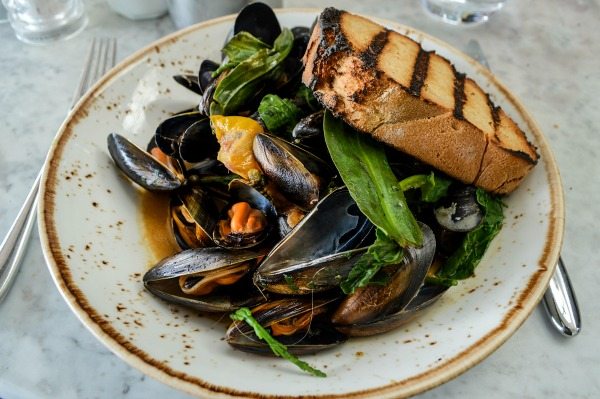 What do you feel sets the food scene apart in Brighton from other large cities (e.g. London)?
We're so lucky to have the many high-quality independent restaurants that we do right in the centre of the city. When I visit my family in Birmingham it's just a mass of chain restaurants in the city centre – but Brighton's not like that. You have Very Italian Pizza (VIP) across from The Old Steine, 64 Degrees in the heart of The Lanes and pop up, Isaac At in The North Laine – so we're really spoilt for choice. Our city caters brilliantly for all sorts of dietary requirements too. Nut-allergy, veggie, vegan, gluten-free – it's all no problem – there's always somewhere that specialises in food for your specific requirement – again not all cities offer this.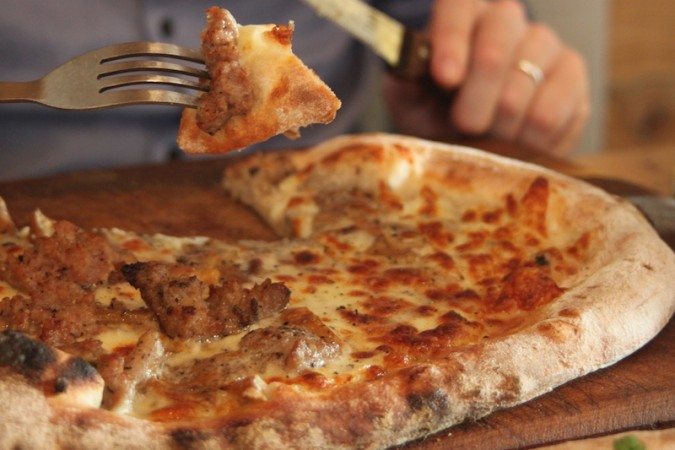 What's next for Foodie Eshé?
I have some big plans brewing but unfortunately I can't tell you about them just yet. I'm hoping to launch in spring next year and reveal a bit more later this year… stay tuned for more plans for Foodie Eshe.
You might enjoy…