Gold Medal Meals at The Bronze
The Bronze recently took the plunge and put out to public submission what it should be called. Thankfully, amid the expected 'Bar-y McBarface' suggestions, The Bronze landed, pleasing Buffy fans (it was the show's popular nightclub). What's emerged since is a venue with a strong ethos, an everyone-welcome mantra and an enviable drinks and food menu. You can't miss it as you stroll up St. James's Street: it's the building with the rainbow-coloured graffiti artfully adorning its exterior.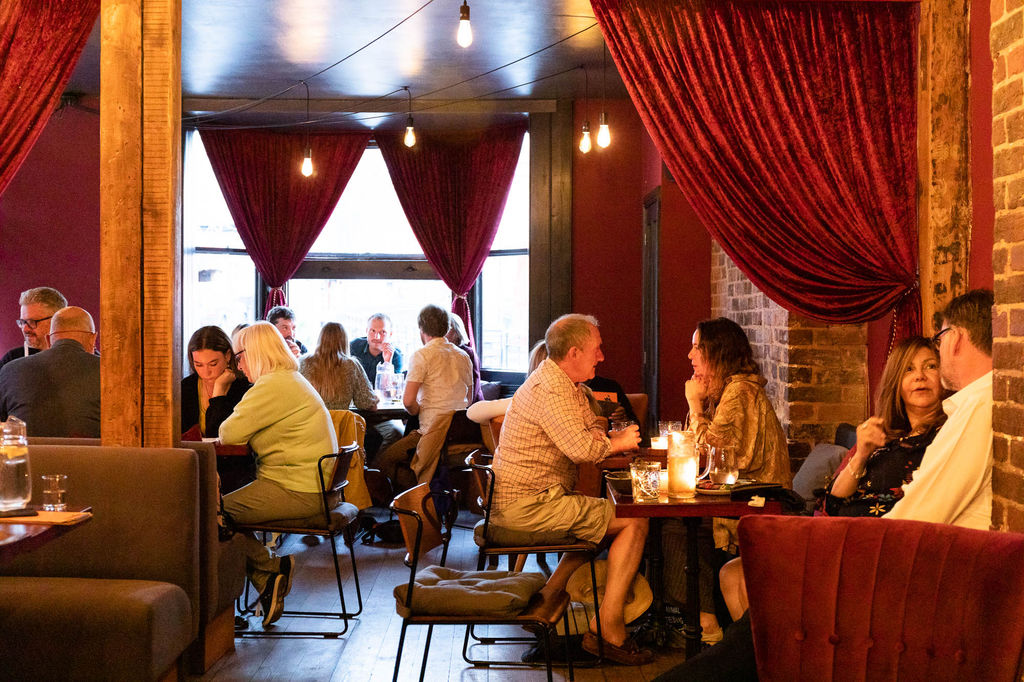 A Jazzy Speakeasy
General manager Connor Stanford is a force of fabulousness and is usually on-site to welcome you in and warm you up with a tantalising array of independent European craft beers, wines and whiskeys. Live jazz nights are becoming regular, adding that speakeasy atmosphere to the velvet drapes and dark wood décor.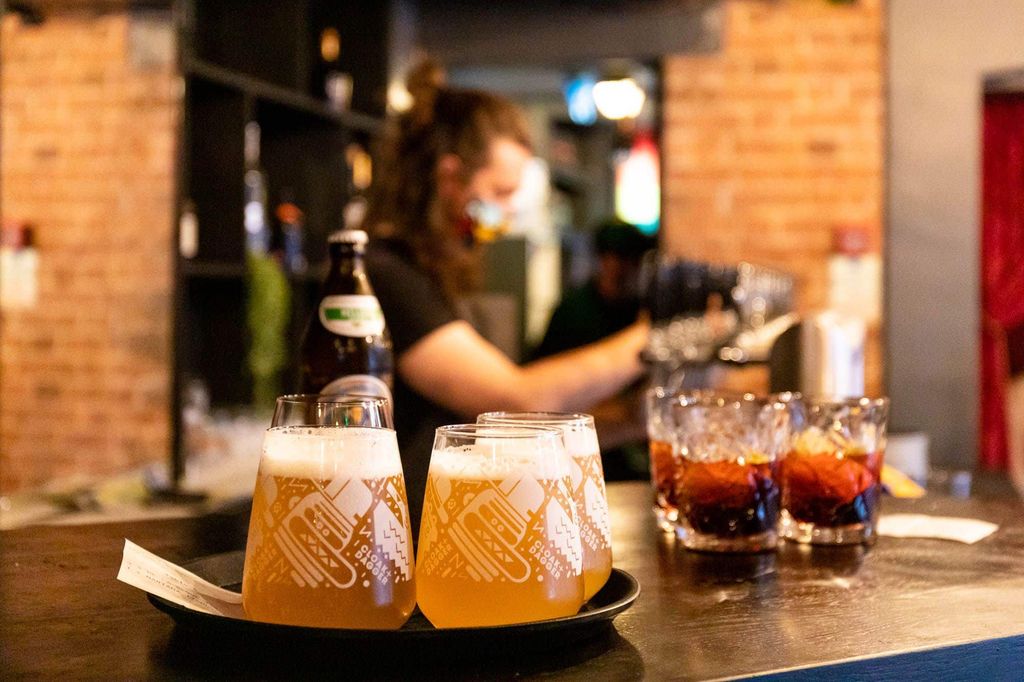 Smoke-Packed Snacks
The Bronze's food menu is concise and caters for meat eaters and plant lovers. Offered under its Slow + Low Smokehouse brand, smoked foods are the name of the game (most are smoked at sister venue The New Inn in Hurstpierpoint and finished in a smaller smoker on-site).
But first up, the starters. We tried the Bloody Mary Tomatoes and, amen, they are indeed dressed in the ingredients of the popular drink, including a dash of vodka. This dish means business: the sweet tomatoes and crisp leaves are doused in deliciousness, with the vodka cutting through. This is a salad with a bite. Should someone call Buffy?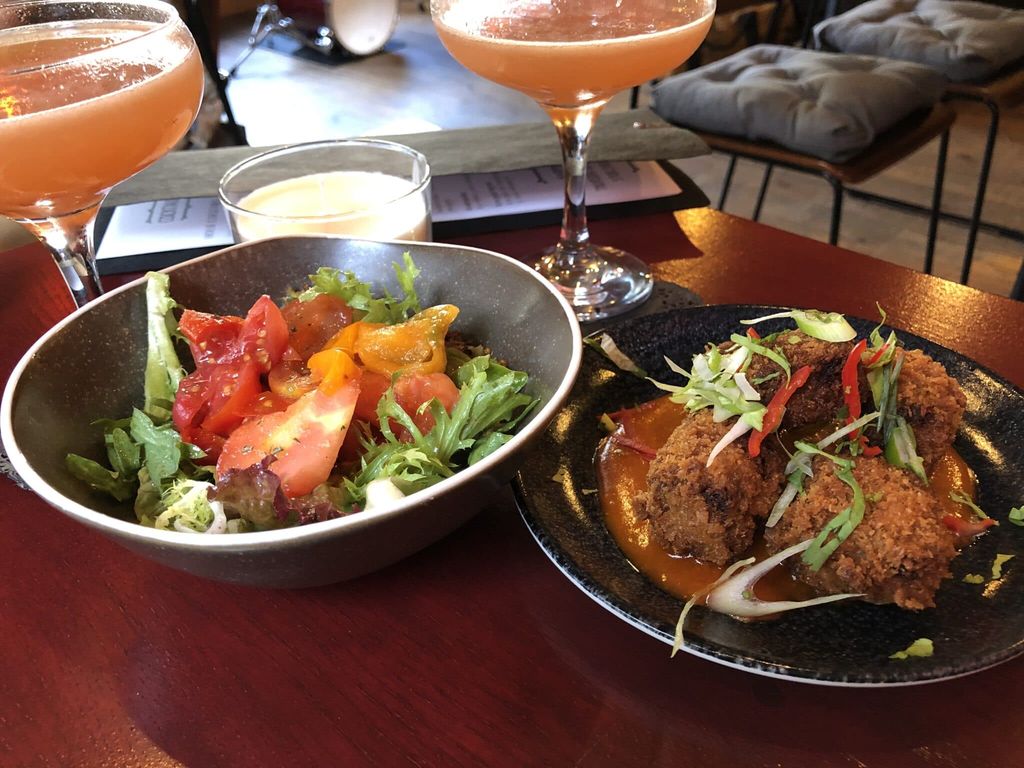 The Smoked Ox Cheek Nuggets are a favourite, we're told, and we can see why. The generously packed mouthfuls of salty, smoky meat are moreish and match magnificently with the Gochujang mayo (a savoury, sweet and spicy concoction based on red chilli paste).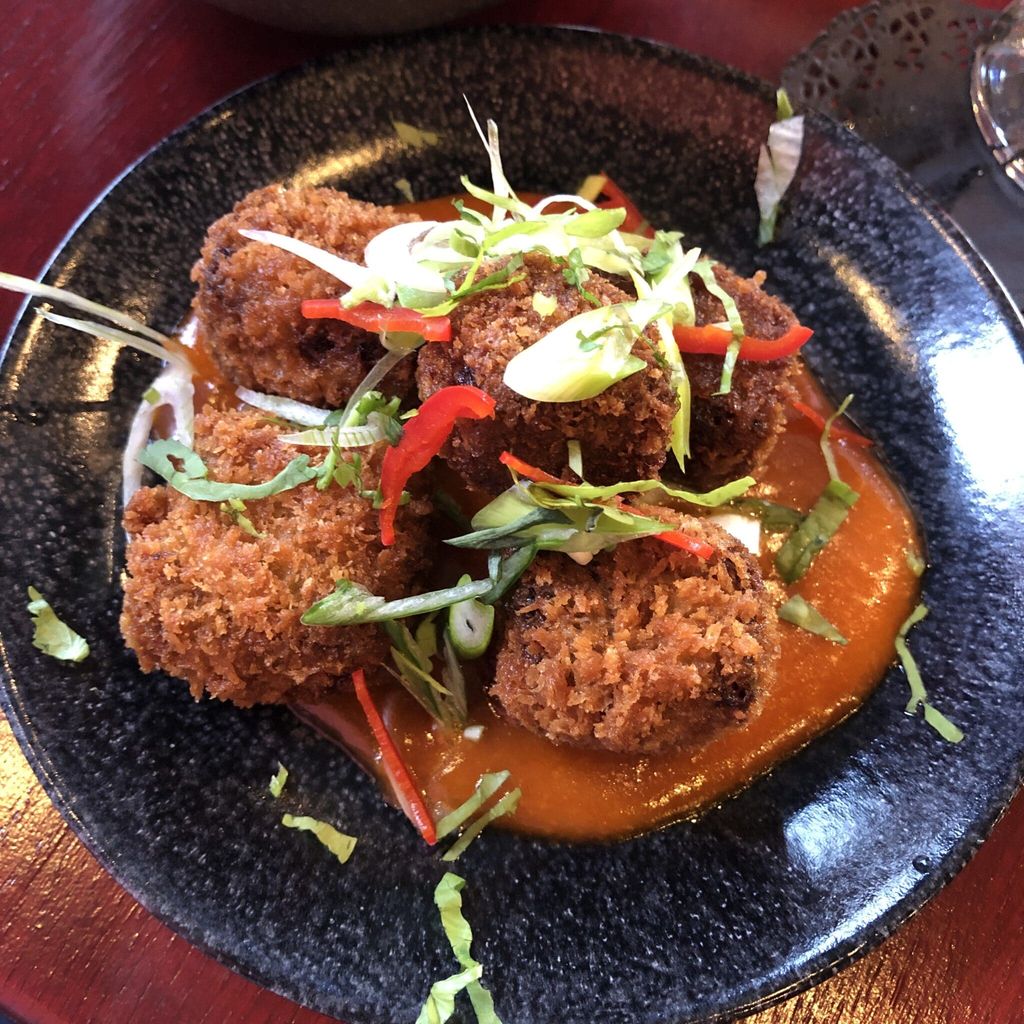 Smokin' Mains
You're in control, here: you choose a base (charred sourdough or dirty rice) and what goes on top: Smoked Shredded Chicken, Pulled Pork, Brisket, Smoked Celeriac or Smoked Beetroot. You then choose a sauce and a side. The team is on-hand to help you pick what goes best with what.
We went for the sourdough with brisket, smothered in chimichurri and house slaw. The slow-cooked meat is deep with smoky flavour and tender enough to fall apart on your fork. There's a peaty flavour, that would most likely match brilliantly with a similar whiskey. The slaw and sauce (as recommended) are a perfect accompaniment, adding a fresh zing to the smokiness.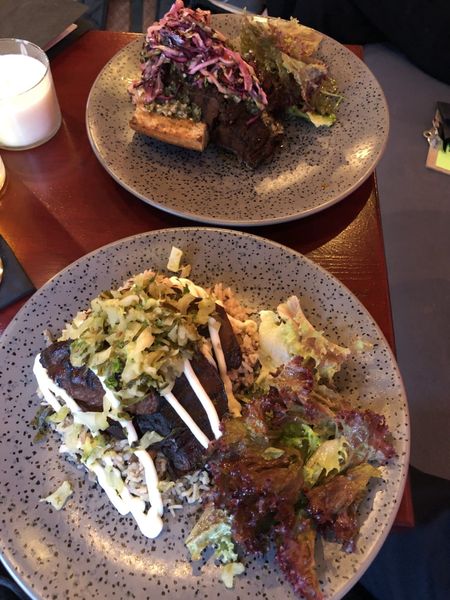 The celeriac is a revelation: its meaty texture is filling, and its gooey insides and charred outer layer are divine, with added heat from the hot sauce calmed by the creamy cauliflower kraut. These are fun dishes that fuel and fill you up. We'd say it's best to arrive hungry.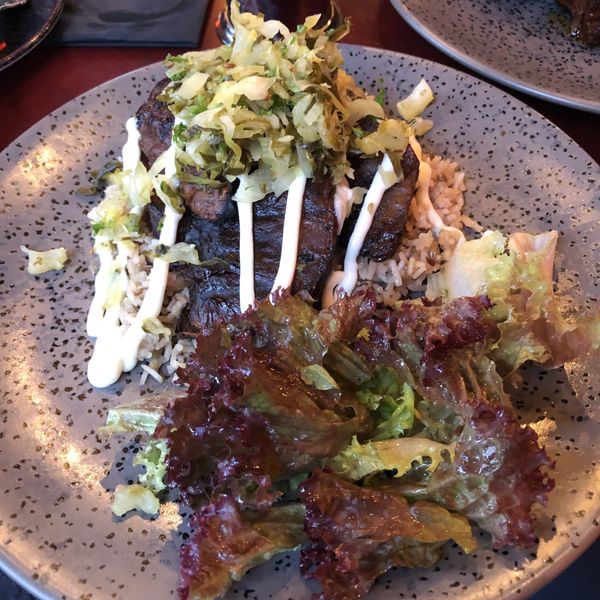 The Bronze Booze
We've fallen for the Tuaca Bon Bon Bomb, which we understand takes the Brighton-founded popular shot and mixes it with oat milk and lemon, resulting in a sweet but refreshing cocktail that, as far as we know, is unique to The Bronze (and metres from the St James's Tavern, which sports a 'Tuaca was invented here' plaque). The cocktail selection is admirable: just ask the team which ones are hitting the spot as you visit and they'll suggest some must-tries based on your favourite base booze.
We were lucky enough to visit on Jazz night, which added a joyous, uplifting atmosphere and a sense of community togetherness and fun. Word is spreading, so book your table before everyone discovers The Bronze. It'll be worth it.