Women in Hospitality Interview
Current position: Head Chef and owner of Manjus restaurant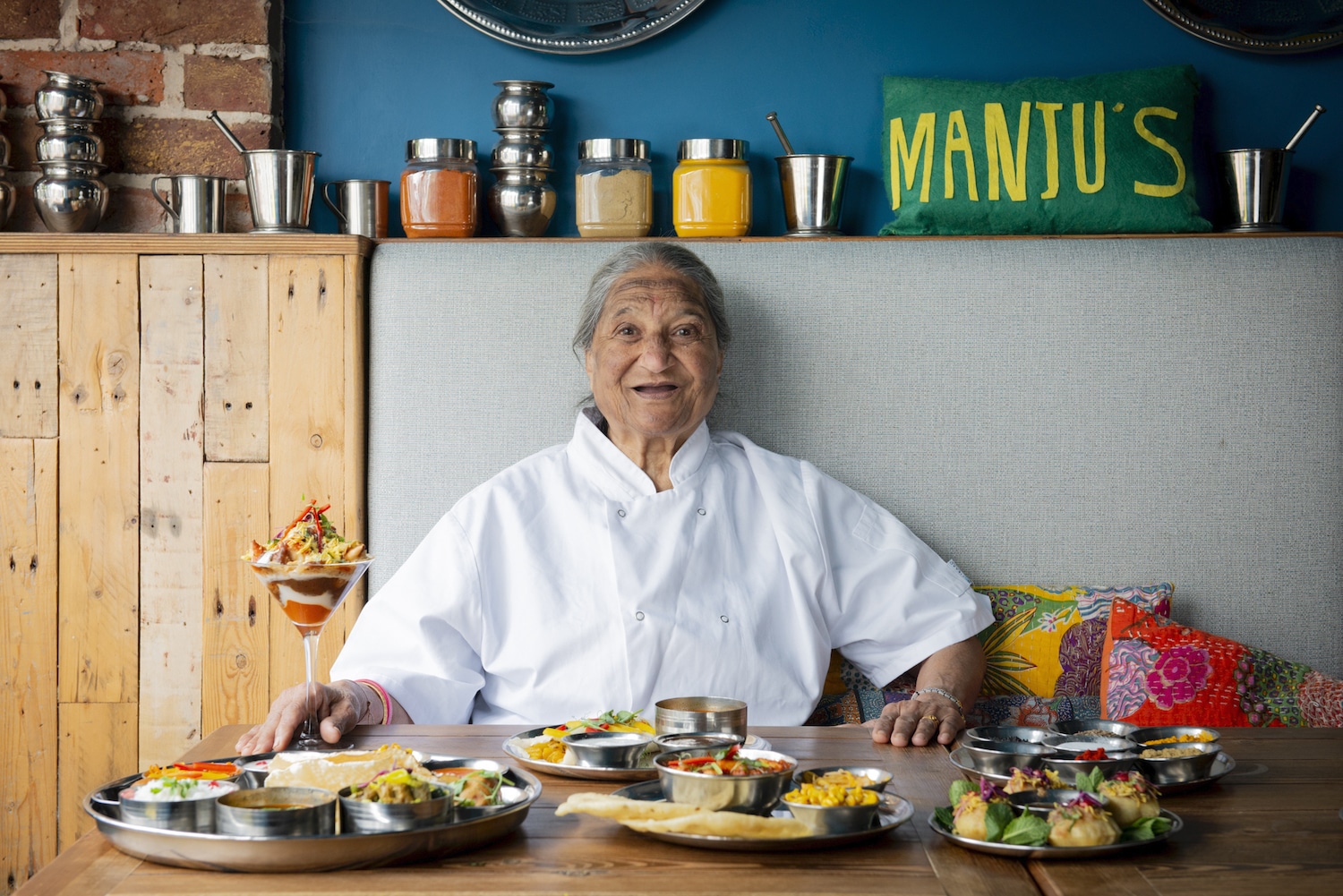 Career to date
I started to cook at the age of 12. I was living with my family in Uganda and unfortunately, my father passed away. I was taught to cook by my mother and at the age of 14, I'd cook around 35 tiffins a day. Later, after I met my husband, he opened a coffee factory and I'd cook for his workers.
I've been in the kitchen everyday. My boys bought the restaurant, Manju's for me when I was 80 years old and now, I cook with my team.
How and when did you train in hospitality, was there a particular reason for this career path?
I was taught by my mother, out of necessity! When my father passed away, he was the main bread winner. We had no money but we did have a passion for cooking! The tiffins provided us with an income along with sewing embroidery on saris.
Describe your job in three words;
Cooking with love.
Favourite aspect of the job?
Having very satisfied guests beats everything!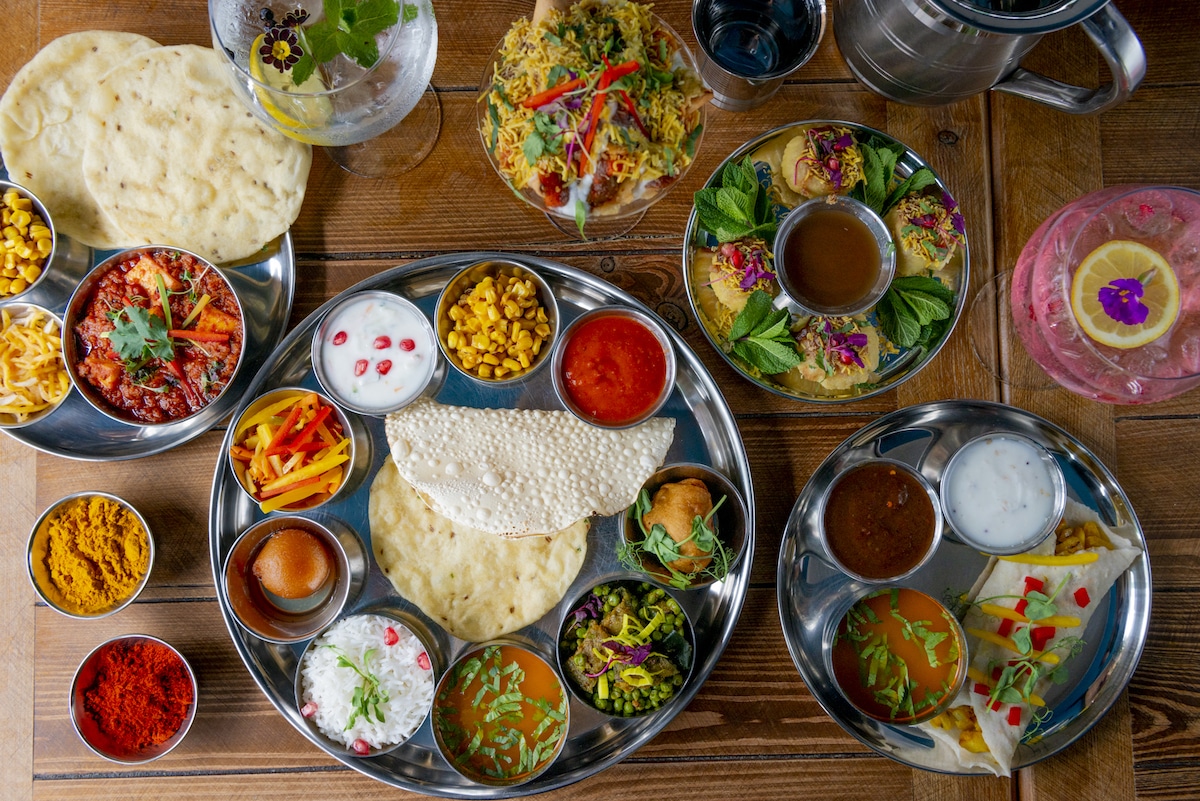 What excites you most about your role?
Our menu changes constantly! We cook what's in season or what we want to. Having the freedom to cook what we want to is fantastic.
The toughest aspect of your job?
The hours, I work around 80 hours a week and that's gruelling! I'm 83 years old now. However, if you love what you do, it's not work!
Is there a moment in your career that stands out above the rest?
The restaurant in Trafalgar Street was a surprise, given to me by my boys! I always wanted a little restaurant to cook from; cooking food I grew up eating and which I love. I'll never forget the day I was taken to the restaurant for the first time. I saw the board above the restaurant and still didn't realise it was my own place. Once we were inside, I saw my possessions on the wall and then it hit me – I burst into tears!
What are you most proud of?
My family first and how well the restaurant has been accepted.
Would you agree that hospitality is a male dominated industry?
Yes! But it doesn't have to be! We have an all-female kitchen at the moment and we function along very well. In fact, it's well documented there is a lack of chefs at the moment. There's absolutely no reason why women cannot fill that role.
Can you summarise what it is like working in a male dominated industry?
Kitchens used to be a brutal environment, and some kitchens still are. There's no reason for it. My kitchen is calm and we have a very strong team. Attitudes are changing but slowly. Whether male or female, we hire for character first and competence second. Abusive behaviour is not tolerated.
What has been your biggest challenge?
Being thrown out of Uganda in 1972 and having to leave with £12 and 2 very small boys. I had to start all over again but was lucky. London, in the early 70's was full of factories. I found a job as a machine operator and stayed there for 35 years. I had to! It was unglamorous and tough work but it was secure and put food on the table.
Have there been any obstacles in the way of your professional development?
Many but it's only an obstacle if you cannot overcome it!
Do you have children?
Yes, 2 grown up boys. They work in the restaurant with me and my 2 daughters in-law.
Has raising a family affected your career development?
Not really, I was never trained as a professional chef but things were very hard when the boys were little. I had to leave them on their own and go out to work. I have given them a fanatical work ethic.
Who have been your mentors?
Easy, my mother who was a terrific cook.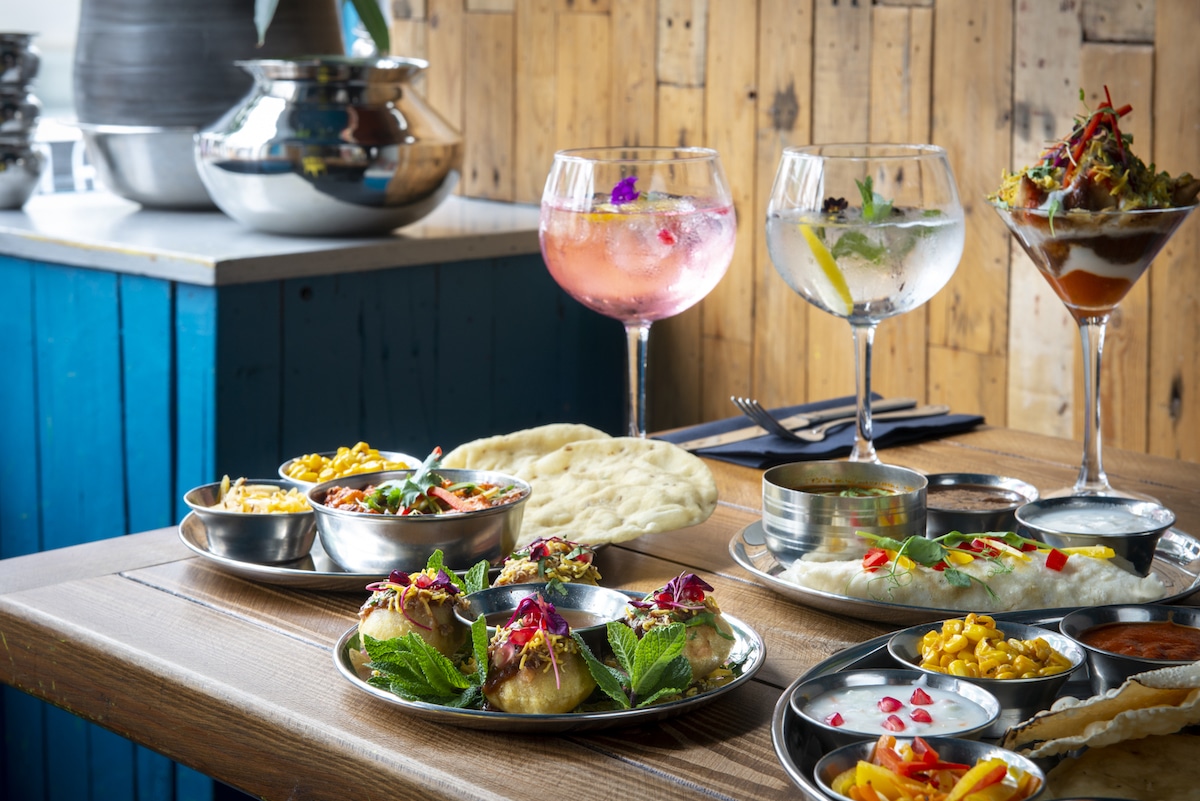 Who has inspired you along the way?
When things were tough, I'd look at my 2 small boys and they gave me the determination to carry on.
What has been your philosophy that has seen the successful development of your career?
Never give up! Work twice as hard as the next person and don't stop.
What advice would you offer for women looking to embark on a similar career?
If it's your passion, just do it! You'll love it but you'll never know unless you try.
Words of encouragement for women who aspire to reach a senior position in hospitality?
Focus, don't stop and go for it.
Do you have a go to or failsafe plate of comfort food?
Yes, Vagareli Roti. It's a fried chappati dish which Gujarati's eat when they are in need of a comfort dish. Works every time!