Sustainability in the workplace
Sustainability is an important subject, no less so than in the hospitality industry. But, with a reputation for long hours, poor pay and mental health-related issues amongst its employees, the hospitality industry needs to think about sustainability as starting from within the work culture.
In this series of interviews, we talk to some of the champions of local hospitality.
Employers who believe that if you're going to change the way we respect and work with the world at large, you have to start a little closer to home.
We talked with Diana Palmer, one of the owners of Lucky Beach and Redroaster.
Q & A with Kemptown Project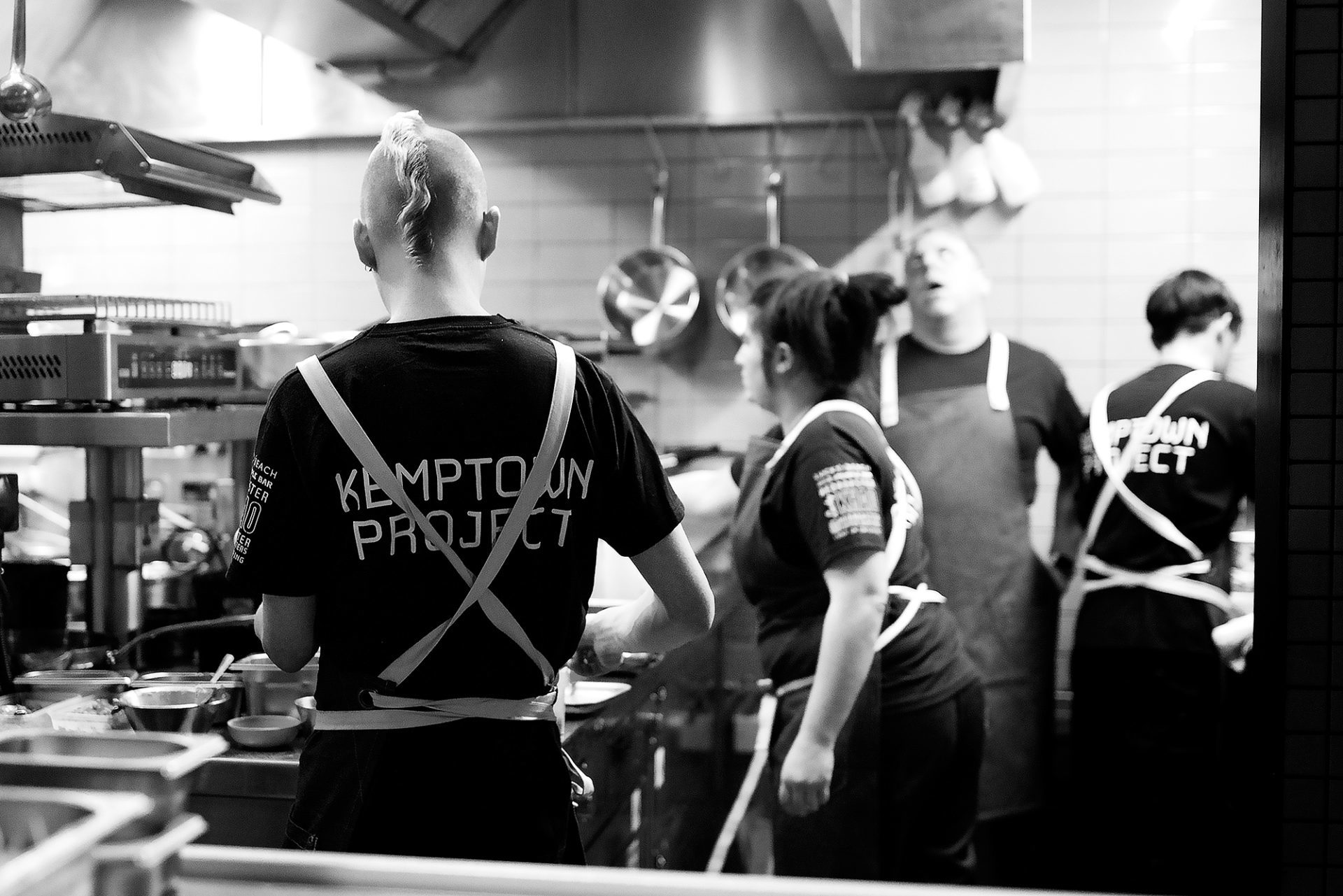 Tell us a bit about your work history, how did you get to where you are today?
I have always worked in hospitality but I took a 10-year break to run the Home dialysis unit in Brighton. I ended back up in hospitality when we bought Lucky Beach.
Me and Mike had a fantasy that we would have a small café on the beach, go stand up boarding or swimming
every day. I've been in the water once……
What was your best hospitality job? (where showed you things could be done differently/who inspired you)
Sounds biased but running our own business is probably the best hospitality job I've ever had. We always wanted to be more sustainable and do things differently but you can't really do that when you work for somebody else. We were the first restaurant to achieve our 3 star sustainability award in Brighton and probably still the only one.
Along with support from our team, we were able to help build classrooms in Rwanda for primary school children.
Pre covid we were also going to build a small hospital in Musenyi, a small village two hours away from Kigali. I really miss nursing so along with some friends who work in the NHS, we were hoping to set up clinics for diabetes, asthma, blood pressure and other chronic illnesses that are becoming more common in Africa. In exchange, we were hoping to learn about tropical diseases.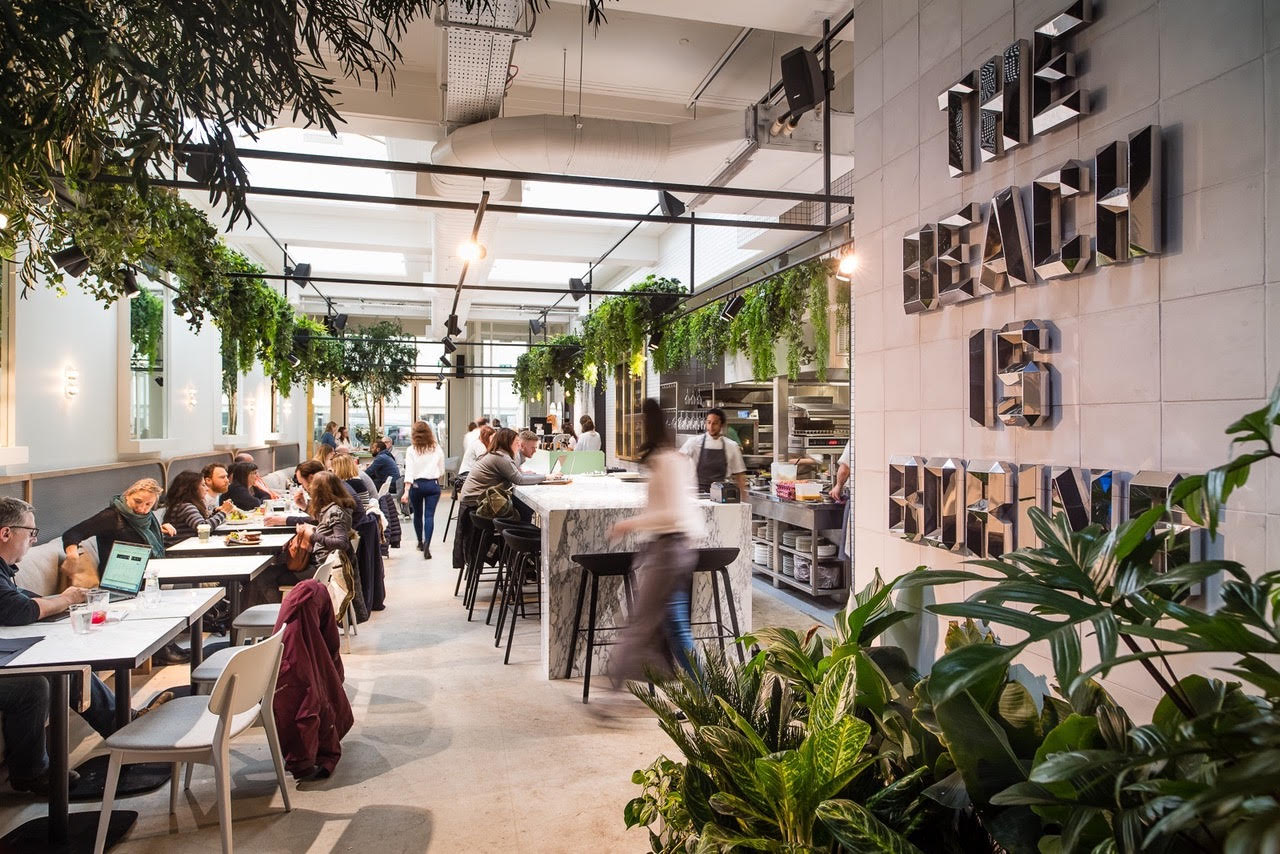 You have a strong ethos around developing a positive work culture in the hospitality industry; who or what inspired you to do things differently?
I've worked for many different brands in hospitality such as Whitbread and then the NHS.
The work culture between the two couldn't be more different, so I guess I have tried my best to take the best elements from all the different jobs I have had.
It's always going to be hard in hospitality because we work when everybody else is off.
What are the key things you are doing, as an employer, to improve the industry work culture?
This is a really difficult one. Most people see hospitality as a stop-gap. We try to involve the team in other roles to show that there is so much more to the front of house. It's a role that can be as varied and as interesting as you want it to be. One of the reasons we created the Kemptown Project was so team members could work in all the varied aspects of the business. If you are a chef, one day you could be making fish and chips on the beach or cooking nose to tail at Lucky Khao in Kemptown. Or if you need a little respite from a busy bar one day, you can head up to the roastery to bag and deliver coffee on one of our electric bikes.
Managers are involved in all aspects of the business from flying all over the world to do inspiration tours for new menus or the day-to-day running of the business. The work is so varied that there is never a dull moment. But it is hard work and there is no escaping that so it must be fun. Some days you may come into one of our cafes and we are all being a bit silly (mainly Flora and Mike) but that is ok.
What are your core business values and how are they reflected in the way you work with people?
Work hard and treat people the way you want to be treated. Be kind and look after one
another.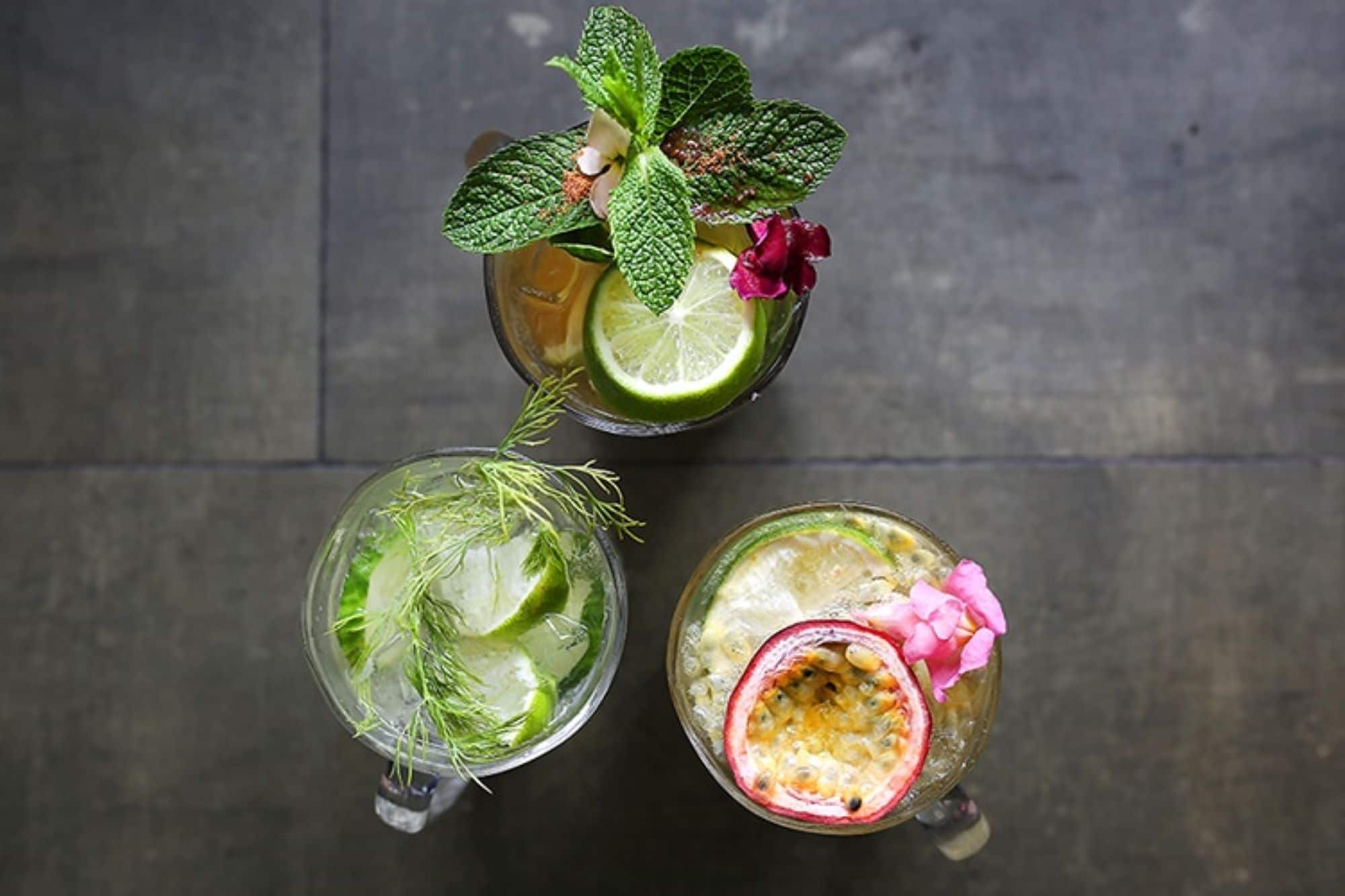 When looking at applications, CVs or at interviews, what are the key skills or qualities that
you're looking for?
This very much depends on the job role. When looking for front of house some experience is
necessary but it's equally important they are confident talking to customers and can work well within a team. For managers, experience is absolutely essential but they must also be able to get their hands dirty and work with the team if necessary. DIY skills are always a plus and not being scared of the toilet plunger helps 😉
If you could encourage all hospitality businesses to change one thing about their
employment culture or work culture what would it be?
I think it's really important that everyone feels comfortable being open and honest with each other. It doesn't always happen but after a really difficult shift, we should debrief and talk about what went wrong and how we can fix it. But also talk about what went well. Try to avoid blame culture.
In hospitality, I guess this often happens in the pub after a busy shift. Also if somebody has a great idea let them run with it. A couple of years ago Team Domenica, who help get young adults with learning disabilities into the workplace, approached us with a great idea – create a coffee that was roasted, bagged and delivered solely by their candidates.
It worked and now they have their own business but also help us out.
If you could give one piece of advice to an employee looking for a sustainable and fulfilling hospitality career what would it be?
Find an employer whose goals are similar to yours. Be prepared to work hard and don't be
scared to talk about what you want to do. If you have similar aspirations, you never know what will come out of it. You may start off as working front of house but end up doing all the companies marketing.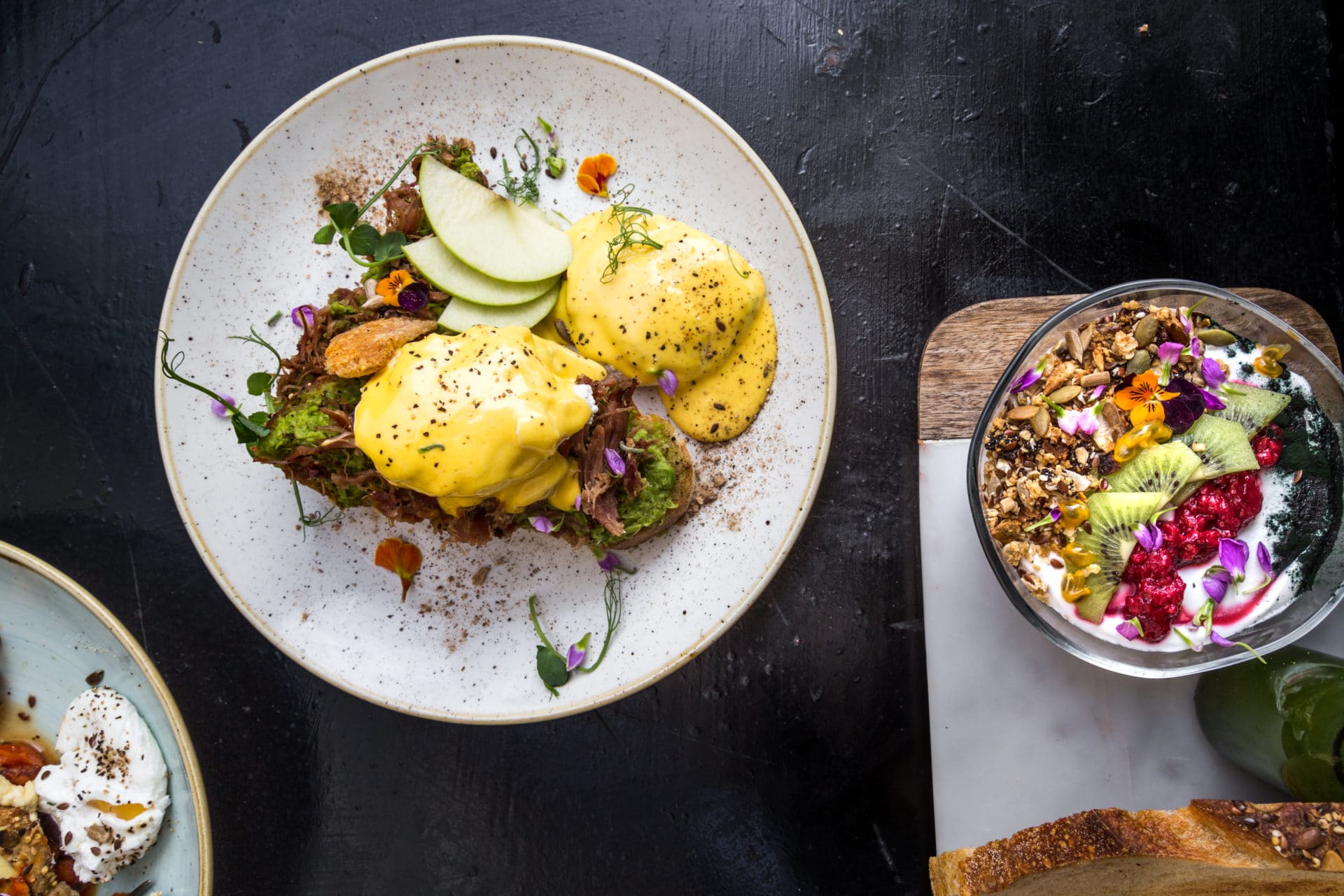 What would you like to do next to help improve sustainability in the hospitality workplace? (if you could do anything you wanted)
If I could do anything…The council would build shared underground recycling bins for all the different types of waste so we could remove all unsightly bins. Invest more in universities to finding innovative solutions for replacing single-use plastics. Reducing VAT but in return put hospitality under more pressure to think about recycling and reducing non-compostable, non-recycled packaging. Taking litter fines more seriously in Brighton and actually fining people for dropping litter.
Better still – making them clean the beach Sunday morning!
Are there any resources you think employers and/ or employees should know about?
Brighton and Hove Chamber are great for networking and finding out information. There are government apprentice schemes that can be helpful for introducing people to the various aspects of hospitality.
Whitehead Ross is great for government-funded training such as first aid and food safety.
Team Domenica is always looking for placements – the aim is to eventually get paid work for their candidates.
We have worked with them for two years now and they help pack and roast our coffee.
If we were going to ask your newest and your longest standing employee what they thought of working for you and promise them to complete confidentiality with no recriminations, what do you think they would say?
Newest: they probably think I'm bonkers, I'm always with Mango the miniature golden doodle and all I talk about is coffee.
Longest standing: They know I'm bonkers and want me and Mango to stay away because
I'm distracting them.