Vegan Spotlight | Nicole Sanders
We are well and truly into a food revolution.
Powered by films like What The Health, shows like Blue Planet, movements like Extinction Rebellion and even the recent fires in the Amazon, the plant-based diet is taking over the UK in many different guises. For me, it's about time.
The number of 'full-time' vegans is set to grow by 327% by next year (finder.com).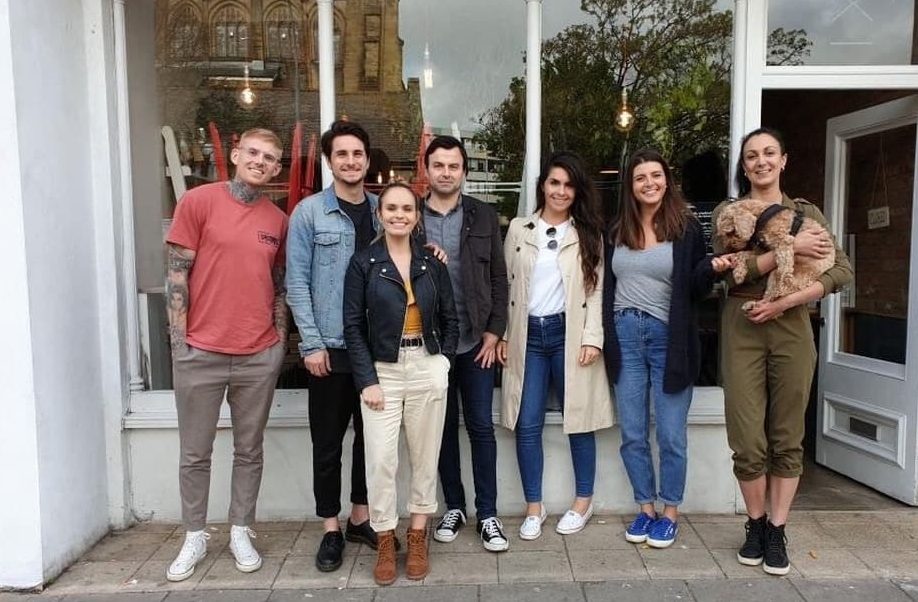 This is only the tip of a wider plant-focussed shift in general diet, with one in five Brits identifying as flexitarian (21%) and one in three Brits saying they have reduced meat consumption or stopped altogether.
With the change in demand, restaurants, cafes and pubs are now not only required to put vegan choices on their menus, they are having to innovate to stay ahead of the game.
Being a vegan outlet as standard simply isn't going to cut it if you want to attract people who will come back and recommend you. You have to be good.
What is Veeg?
We're a platform that promotes the best of Brighton's plant-based food and drink.
For people, Veeg is a card that goes in their phone's wallet and they can discover new places, menus and food via offers listed on our site.
For restaurants, pop-ups, cafes and pubs, it's an opportunity to showcase the best of what they have to offer to attract a new crowd or repeat custom, whilst showing they are moving with the times.
We launched in June with 10 founding partners, we have over 1000 Brighton customers onboard with us and are working with some wonderful local influencers as well as others at a national level.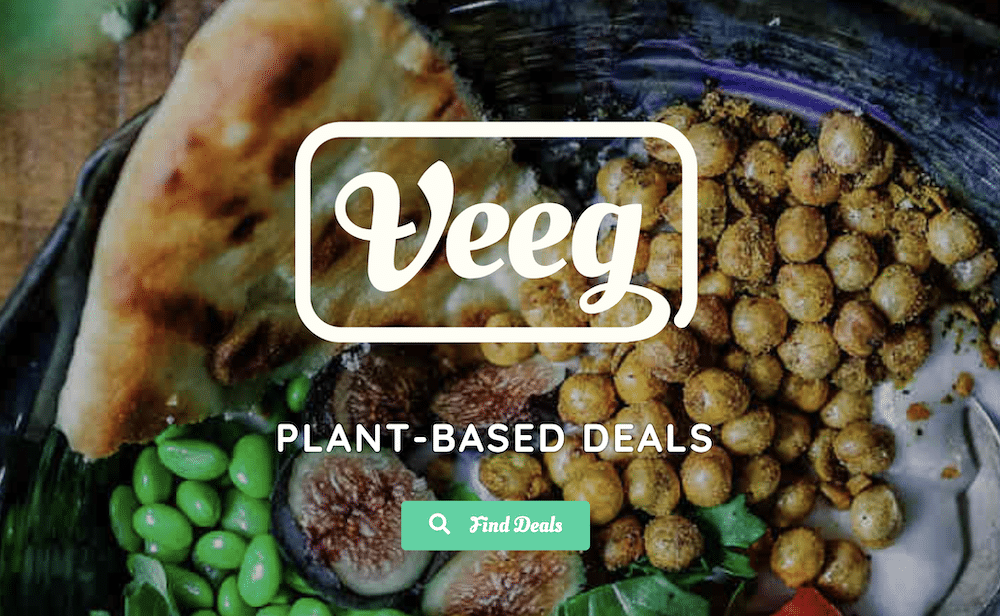 Who's involved with Veeg currently?
Veeg founding partners are: Happy Maki, The Longhouse Cafe, Glazed, The Roundhill, Befries(permanently closed), Harriet's of Hove, Jaldee Jaldee @Bottom's Rest, Hove, The Walrus, Blend and Brew, Two Wolves Kitchen @ The Foundry …and new additions Humpit, YouJuice, Mangetout.
Loui Blake (3 times vegan restaurateur and influencer) is a non-exec director and we are closely connected with vegan social influencers at both national and local level. A lot of our value is driven by local influencer input: simply put, people who are passionate about eating, eating plant-based and who love what Veeg is about.
How did the idea of Veeg come about?
I moved to Brighton knowing I wanted to set up a vegan business. Veeg was one of many ideas I experimented with over a year (some of them were absolute garbage, some I hope to come back to one day and some are woven into the future roadmap of Veeg).
It was inspired by my switch to veganism and disbelief at the number of eating out options in Brighton (I came from The North)…and the fact that many of the local vegans I met hadn't heard of the places I was visiting.
Brighton is AMAZING for food in general and vegan food as well.
This is essentially why Veeg exists: to get people excited about the wonderful world of plant-based eating.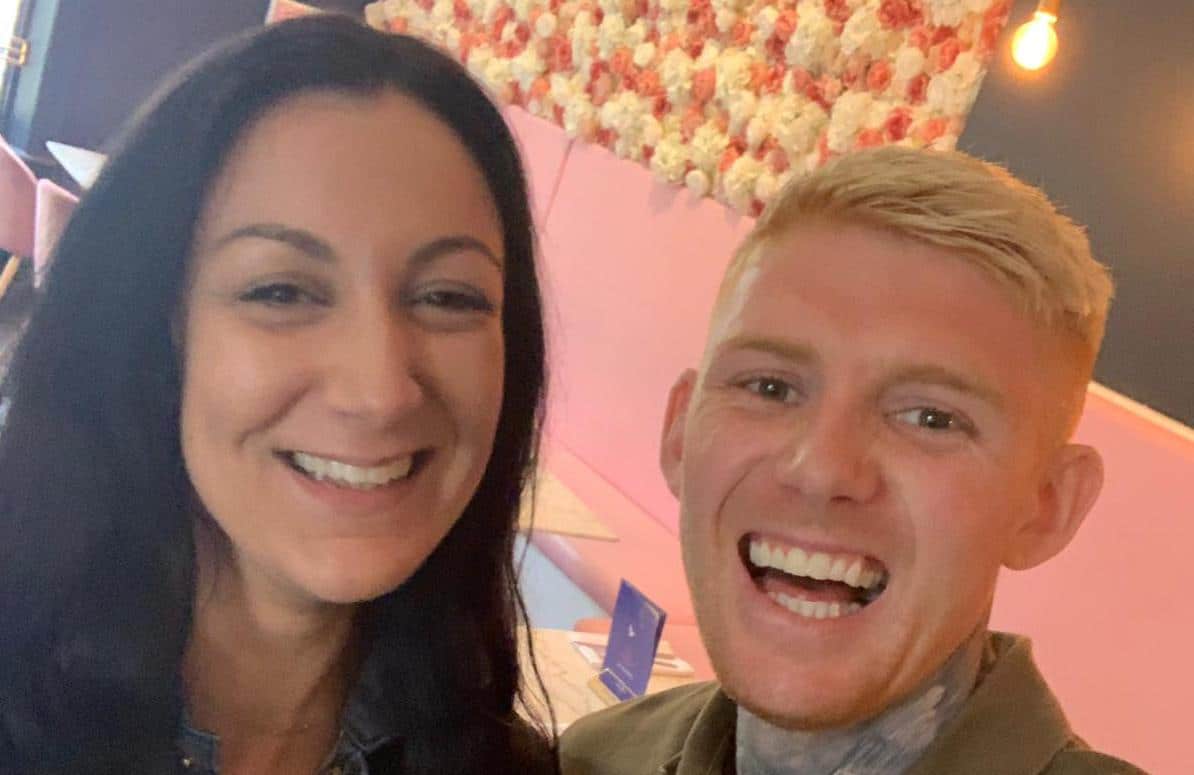 What is your role specifically at Veeg?
I am the Founder / CEO / secretary / salesperson and most other things in between. The things I don't touch are coding (always a disaster when I do) and most excel formulas (equally disastrous)!
I'm an ideas person and there's nothing I like more than seeing them come to fruition. But doing something that I really believe in is what I love most about it. Being a start-up, it needs work every day, so you have to enjoy it. I get to meet loads of amazing people pretty much every day of the week and get excited about business, food and making positive change, so not much to complain about from where I'm standing [insert geek emoji].
When did plant power come onto your radar?
My Dad is a plant scientist so it's always been there in some form.
There are three main reasons that people consider plant-based living: animal welfare, health and the environment. For me, it started with the environment (which encompasses animal welfare for me).
I was environmentally conscious from a young age so what I ate naturally fell into that way of thinking. I was a highly non-committal veggie for about 10 years and then made a proper switch to veganism two and a half years ago when I decided to take my dietary health more seriously. (That said, LOVE a vegan burger. It's about balance.)
What are the features of the Veeg service?
It's really simple at the moment. You show the card at participating outlets to redeem their offers. Offers are listed on the site. People really like the simplicity of the card and the businesses we're working with have given good feedback on our commercial model (it's a flat rate of £60 per year to list and change offers as many times as you like).
The base product has to be easy to grasp for everyone. As much as veganism is taking off, it's still a 'fringe' movement / lifestyle so the proposition has to make sense without much explaining and come with as few barriers to entry as possible.
We also promote flash deals (one day specials) on social and have started doing events with our partners too. The events are fun and effective because the plant-based community in general is so supportive and loyal: they talk, they feedback, they spread the word because they believe in the cause.
The community Veeg is building here is so exciting for us. Businesses are supporting each other and turning up to each others' events. Local influencers are meeting and working together….it's really fun.
What do you like most about being in Brighton?
How long have you got?!
I moved here because I wanted to live here and I can't think of anywhere in the UK I'd rather be. The individualism and independent business, fun culture, being by the sea and near the Downs. Street art. Music. The list is endless.
There are so many people here pursuing their dreams on one level or another, even if it's alongside work. It's really inspiring.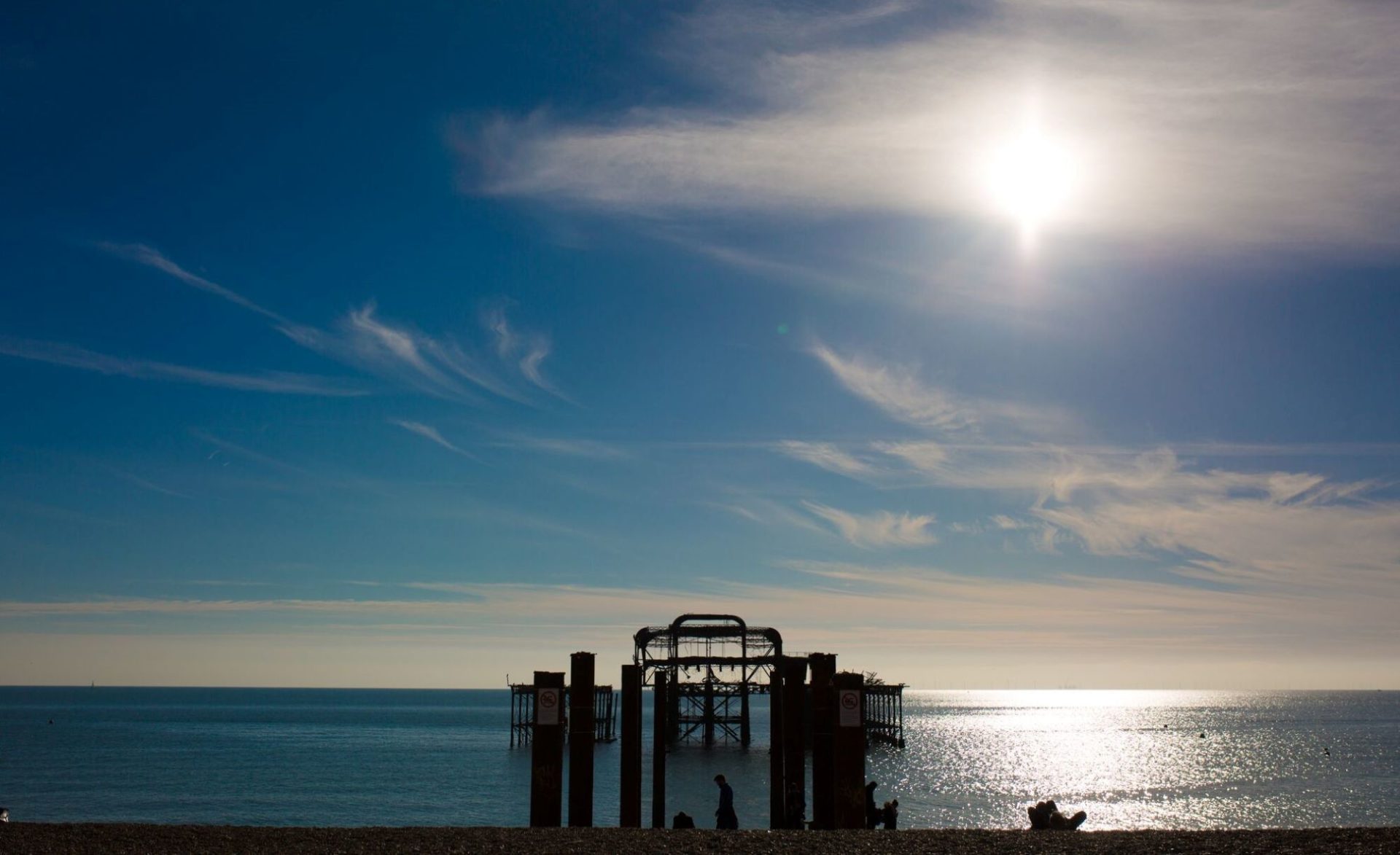 Is Brighton your launch market?
Yes. Brighton is the 'proof of concept'. We've started small so that we can understand what people and businesses want/need, what works and what doesn't. The partners we launched with committed to giving feedback to help us create a platform/service that actually works for them and we've had the same from people who have signed up. The feedback and input has been phenomenally useful.
What do you like about Brighton's restaurant culture?
In three words: inclusive, varied and original.
There are so many places trying out new things, pushing boundaries and the 'scene' is great in terms of getting to know people. All independent places have a story and most of the owners are happy to tell it.
Where would you eat for breakfast, lunch and dinner in Brighton?
This is a tough one and also very timely, so watch this space.
Breakfast
Brighton's no 1 vegan breakfast was the Brighton Brunch at The Canna Kitchen. Out of this world. I took some contacts there (@brettcobley, @thelittlelondonvegan, @honestlyalessandra @louiblake_ @aaroncaldervegan) on a tour of Brighton and it was their favourite dish of the day. Canna are re-opening this month and will now have to take on The Roundhill, who launched the most cracking brunch spread I've been lucky enough to experience.
We invited some of our local contacts to come and try it and they were equally bowled over.
Lunch
Would have to be a burger – the best way to bribe me if you want something. But I'm not picking a place as my favourites are on rotation. Honest Burger's Plant Burger is a firm favourite of mine, but I wish they would add different types.
The Bossman from The Bok Shop is also a regular on my list. I'm proud to say I have never failed to finish one. The minted lamb burgers at The Roundhill….I could eat about three of those and Jaldee Jaldee and Two Wolves Kitchen are really innovative so great if you want something different. Which I usually do.
Dinner: Mangetout. Although I hope someone else is paying for this 'day' as I'd be broke and bloated by this point.
Where did you grow up and was food a big part of your upbringing?
I was born in (and grew up in) York. My Dad's family is from Brighton originally and my Mum was French-Moroccan. Food and balanced diet were a 'thing' in our house. We were only allowed to vito three foods and they were on a list on the fridge. We had to eat everything else that was put in front of us, so I grew up with a really varied palette and a love of trying new things. I've travelled a lot and make a point of trying local dishes when I'm away so have eaten some pretty weird and wonderful (and not so wonderful) things in my time.
What is your career background?
I did 10 years in Financial Services and Insuretech for my sins. Actually, I had a great time and had loads of fantastic opportunities. I worked all over the world, even living and working in India (two of the best years of my life) working with some of the world's biggest banks and really small entrepreneurial tech companies.
But I kind of fell into it. I always wanted to do something for myself – with something that reflected my ethics at the centre – but I wasn't sure what, so I grew my career in business and learnt as much as I could while I figured that out.
I gave myself 10 years, then I quit, deleted my LinkedIn profile and moved to Brighton.
Your top 3 Veeg offers currently?
One of our best performing offers was three taco plates for the price of two (£14) at Two Wolves Kitchen at The Foundry. The idea was to get larger tables in – ie three people eating rather than two.
Harriet's of Hove and The Longhouse have seen steady traffic with their 10% off deals that they've had from the onset. It was great to see traffic at Harriet's of Hove as zero waste ties in with the ethics of the plant-based lifestyle.
We've also had some really good take-up on one day 'flash' deals and events that we ran through Instagram. BeFries(permanently closed)made 25% additional revenue at a Friday night party we did there compared to their regular Vegan Night on the last Friday of every month and The Longhouse saw a 23% uplift in orders on a one day flash deal we did with a really heavy discount.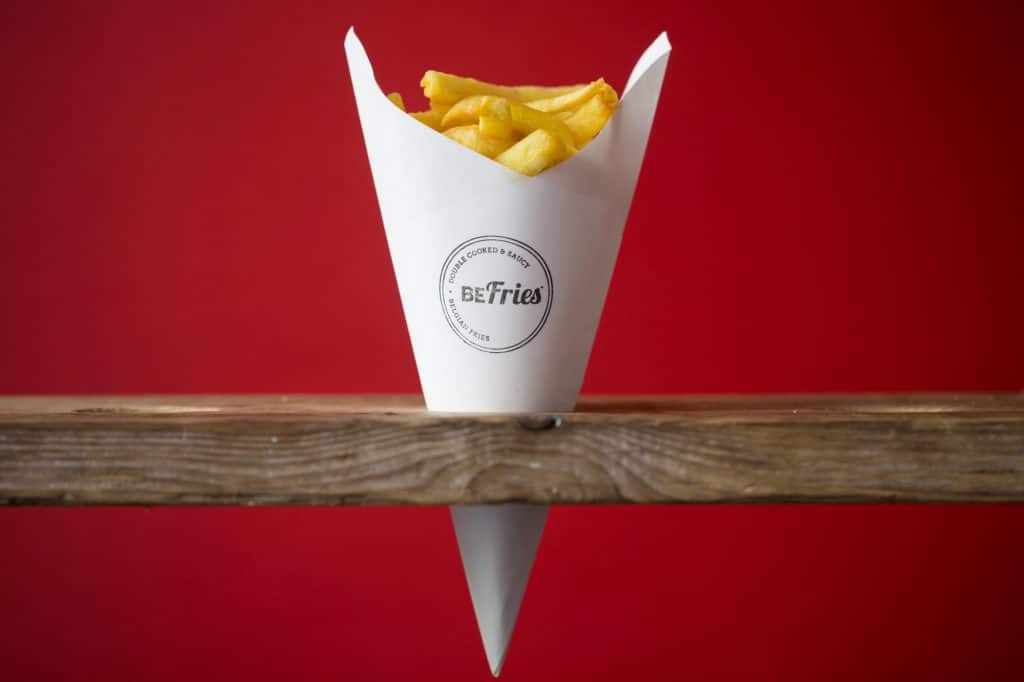 What are your plans for the future?
Basically for plant-based eating to feature heavily in everyone's lives 😉
In Brighton, it's all about growing the brand, service and getting people eating more plants. We're currently working on making the platform more intuitive for restaurants and adding some new features that will help to seamlessly market events.
…Then world domination.
Why Veeg is here….
We know that our food consumption has a massive impact on the planet and we have to make huge changes about the way we live if we want to prevent/reduce natural disaster. The vegan diet is now proven to be a hugely effective way to do this and it's a way that people 'on the street' can have an impact.
The issue with it is that many people see the lifestyle / diet as limiting. And it's true that it was that way historically. We're now at a tipping point where more chefs and creators are experimenting with different ways to work plant-based eating into their own agendas. So Veeg is about promoting all the new and amazing things that are being cooked up to as many people as possible. Not just vegans – in many ways, it's more important to be exciting meat eaters.
Businesses can register their interest for being part of Veeg at www.veeg.co.uk/business.
Our launch subscription rate is £60 per year. It won't be that price forever, but we plan to keep it at a flat and simple rate.