Fourth and Church in Hove is a neighbourhood restaurant and off-licence that blends quality, flexibility and style. Their enthusiasm for creating dishes inspired by local produce is combined with regular wine tours to pick out the best of low yeild, biodynamic and non-certified organic wines. With menus to match being composed along the way.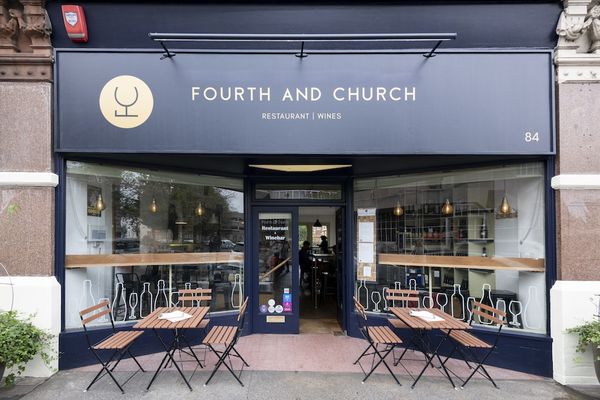 July is Riesling month at Fourth and Church, we caught up with co-owner Paul Morgan to find out about this super summer wine from the Rhine region.
Interview with Paul Morgan
Throughout July you're going to be celebrating Riesling. Why is this a particularly good wine for the summer?
In the summer sun, the crisp, fresh, mineral styles of Riesling really hit the spot. It's perfect with oysters, seafood and salads and with a typically lower ABV it's ideal for al fresco lunchtime dining.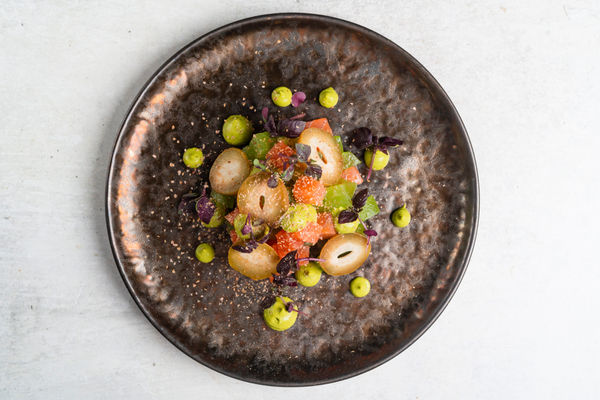 At Fourth and Church you like to get to know your wine suppliers, who are often small, non-certified biodynamic producers. Tell us about your recent trip to Germany for sourcing your Riesling selection.
We travelled through the many wine producing regions – from Wurttemberg in the south, west to the Pfalz then onward to the Mosel and Nahe valleys, finishing off with a visit north to the Ahr valley and finally Rheinhessen. Each region has its own style of Riesling, distinguished by the unique terroirs and microclimates, the differences are truly amazing. During July we will be highlighting some of our favourite styles.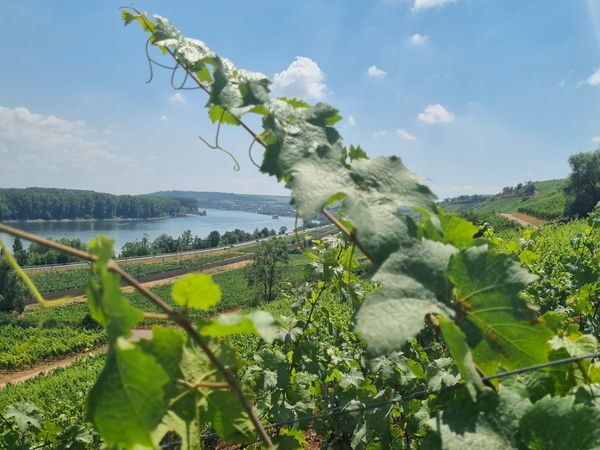 What are the characteristics of Riesling that you enjoy?
The freshness and minerality when young, that leads on to huge transformations and development in the bottle once aged for a few years in a quiet corner of the cellar.
You'll be providing a Riesling pairing option with your lunch and dinner menus throughout July. Tell us a bit about what we can expect from this?
As we open different bottles each day, we will have some fun pairing with certain menu items, with suggestions for our guests to explore. This is such a fun way to find which ingredients in a dish make a wine 'pop' or visa versa.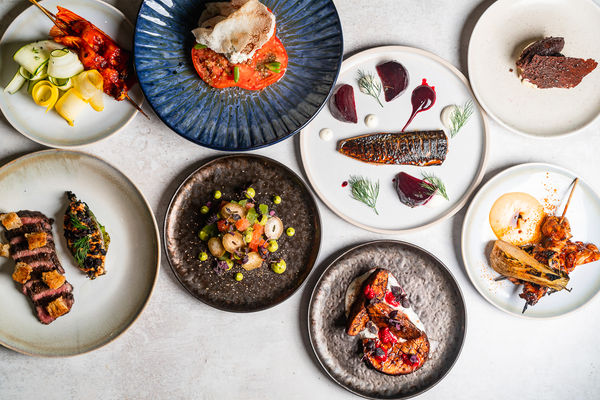 Tasting events at Fourth and Church
You're also running a Riesling tasting event (sold out), what can we expect from this and future events?
Our extremely popular 'Sunday Session' is a relaxed wine focussed lunch, giving us the opportunity to draw from our reserve list and cellar selections, paired perfectly with six or seven leisurely courses. We choose a grape, a wine region or a country – to be honest, anything that we fancy – and compile an epic menu that's just right for a slow paced, informal Sunday lunch.
Sunday 24 July is all about Riesling in all its guises and head chef Ben Erridge has excelled with his menu and the wine line up was finalised while winding our way through the Nahe valley in the back of a minibus! Always hosted by one of the team, often with guest merchants, winemakers or trade friends. These events always sell out, with tickets in high demand! No rules, no fuss and absolutely no Sunday roast!!!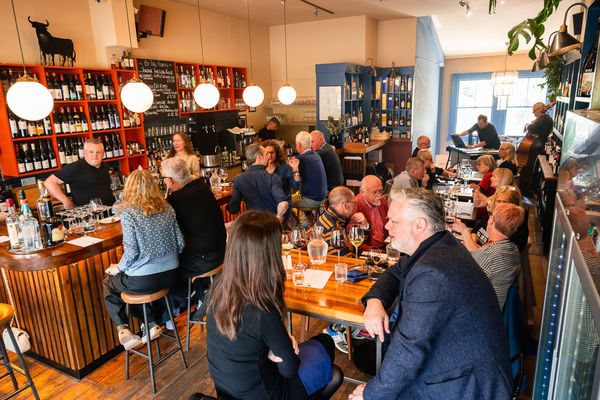 And how do we find out about future events?
We send out information on future events, new wines and special menus in our newsletter, which you can sign up for here. Alternatively, you can visit the events page on our website.
Sam recommends
Can you give us three recommendations that we can try in Fourth and Church in July and maybe take home with us from your bottle shop? Let's have an easy everyday Riesling, a choice bottle for the Riesling connoisseur and a gateway bottle for someone new to Riesling.
So, a gateway bottle for someone new to the grape would be Schnaitmann's Steinwiege Riesling 2017 (£18) – bright yellow with green reflections in the glass, elderflower, hay and camomile on the nose. Clear fruit notes of Granny Smith apple, ripe pear, and apricot. A straightforward character, vibrant acidity and low alcohol. Just perfect as an aperitif or leading into a light lunch or dinner.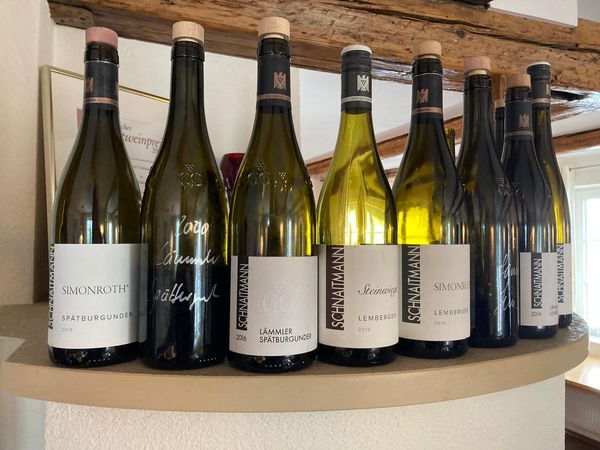 Moving onto an everyday bottle, I would go with Bibo Runge's Kleiner (baby) Revoluzzer Riesling 2019 (£21)- a beautifully made Riesling from gently basket-pressed fruit, intensely aromatic with ripe aromas of apple, peach and apricot finished off by delightfully zingy acidity. I'd want this with herby oysters Rockefeller or crispy fish and chips! It's from a forward thinking 'one to watch' winery in the Rheingau, practising environmentally and sustainable methods of working the vineyards as their core principle.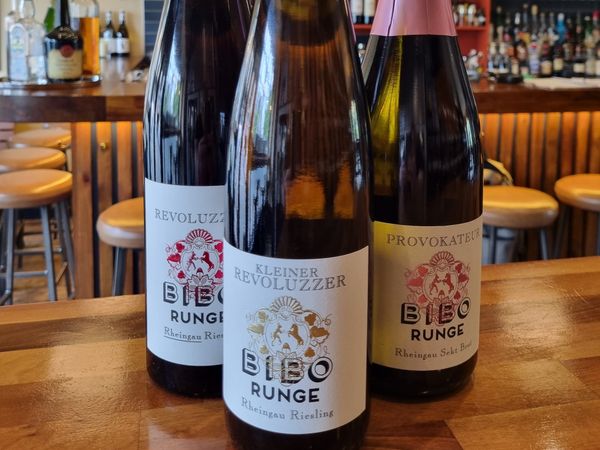 My choice bottle would be Gunderloch's mighty Rothenberg Riesling GG 2016 (£48) one of the three grand cru Rieslings made at Gunderloch (Hipping, Pettenthal, Rothenberg). The Rothenberg vineyard encompasses about 20 hectares directly on the Rhine River between Nackenheim and Nierstein, about five hectares of this comprise the heart of the Rothenberg, the estate's most prestigious vineyard. The Rottenberg is incredibly steep, with a slope of 30 to 80%, the soil is red shale plates giving the wine an underpinning minerality. Fragrant aromas of grapefruit, yellow apples, orange zest and orange blossom. Dry, very saline with great acidity and layered flavours of quince, lime zest and mandarin on the palate with spiciness running through to a very long, intense and elegant finish.