Kokedama is currently closed. However, the good news is that they'll soon be relocating to Brighton. Watch this space for more information that's coming soon.
The offering at Kokedama
Kokedama is a small plates restaurant that champions the finest locally sourced plant-based food. The food is exquisitely prepared in an open kitchen and presented over a slow-paced, intimate evening of a la carte fine-dining. There is a paired tasting menu available as well as a range of natural wines and beautifully crafted botanical cocktails. Brought to you by the team behind The Roundhill, who won the Moshimo Great Vegan Challenge in 2019 (pitted against some of the city's most acclaimed chefs) and won the much coveted >BRAVO for Best Roast in Brighton despite being entirely plant-based.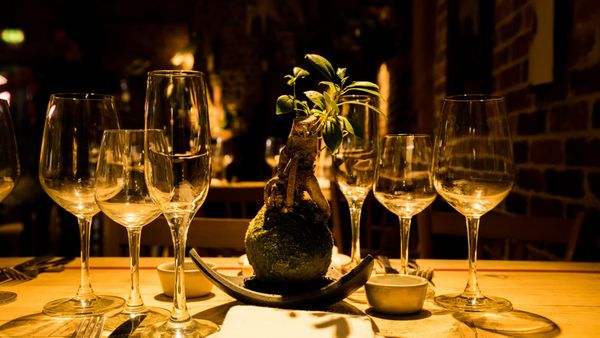 Set inside the charming Leweisian landmark The Needlemakers, Kokedama is the first exclusively plant-based, fine dining restaurant in the town. Kokedama is set to send ripples of excitement through the culinary enthusiasts both far and wide.
Destination Lewes
Lewes, Brightons northern neighbour, is steeped with history, cobbled streets, crumbling Tudor relics, brick a brack shops, antique boutiques and oodles of countryside town charm. Fortunately for all, Lewes is well routed on the commuter path so wherever you're coming from you'll find it a pretty simple destination to get to. Direct trains from Brighton leave every 20 minutes it's a 30-40 minute bus ride (traffic dependent) from the town centre. Londoners planning a trip down south, we recommend Lewes as a must stop on your map, for site seeing and of course unparalleled dining experiences at Kokedama.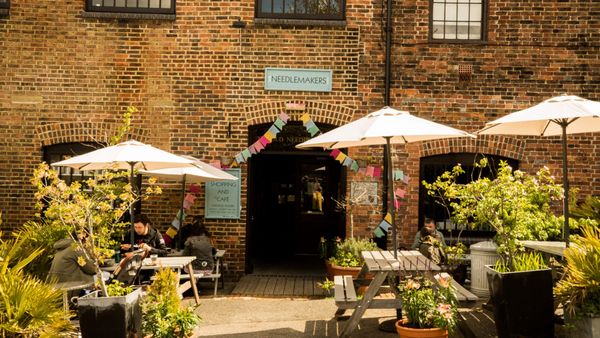 Kokedama literally means "moss ball"- a ball of soil, covered with moss, on which an ornamental plant grows. The idea has its origins in Japan, where it is a combination of both bonsai and kusamono planting styles. The restaurant is using these plants as a centrepiece for their decor inspiration. It just so happens (and this was an authentic coincidence) that should you fall in love with the plants you can buy one for your home from the plant shop inside The Needlemakers.
The menu offers guests an intricate and exquisitely crafted selection of small, sharing plates and a la carte offerings. All the ingredients used are plant-based, sustainably sourced and present a delicate feast of complimenting flavours and textures. Expect offerings like Jersey royal, pea, asparagus and cashew with chervil and sweets of equal elegance, chocolate, olive oil, pistachio and orange.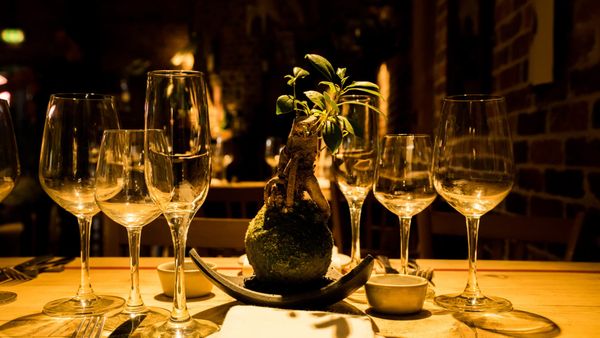 Request a paired wine tasting for that step further into the Kokedama culinary wonderland. Enjoy the depth of flavours from their extraordinary selection of biodynamic wine and experience how the flavours are enhanced by their choice of dish pairings.
The cocktails at Kokedama offer equal flair to the dishes, unique and expertly crafted championing botanicle excellence and adding an extra layer of plant-powered exploration to the delectable culinary journey.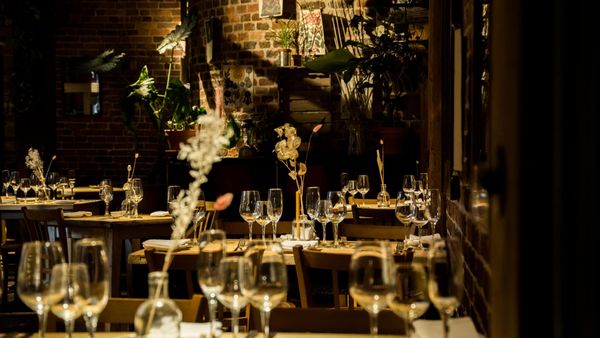 Dates and special occasion destination
Kokedama is only open Fridays and Saturdays. With their unique and high end offering, the restaurant makes for the perfect date and special occasion destination. Booking is essential.
Post a Review
Be the first to review.