THE ZEN ART OF KUJIRA (くじら)
If you are not getting your fill on Preston Street right now, please tell me where on Earth you are going to eat? The lively strip of free-for-all dining isn't called 'Restaurant Street' for nothing.
For me, it's a place where you discover hidden gems that you tell your mates about later.
In a hushed tone. From behind a menu. While looking over your shoulder. A food experience hunter-gatherer by nature, my heart literally sings when I walk down it. On a day off you'll find me there. All day. Just grazin'. Slurpin' rich tonkotsu broth at Goeman Ramen Bar. Lazin' over a dim sum lunch at China Garden. Lingerin' longtime over cocktails at GungHo! It's my happy place. But lately Preston Street has been changing even more. Rapidly. Deliciously.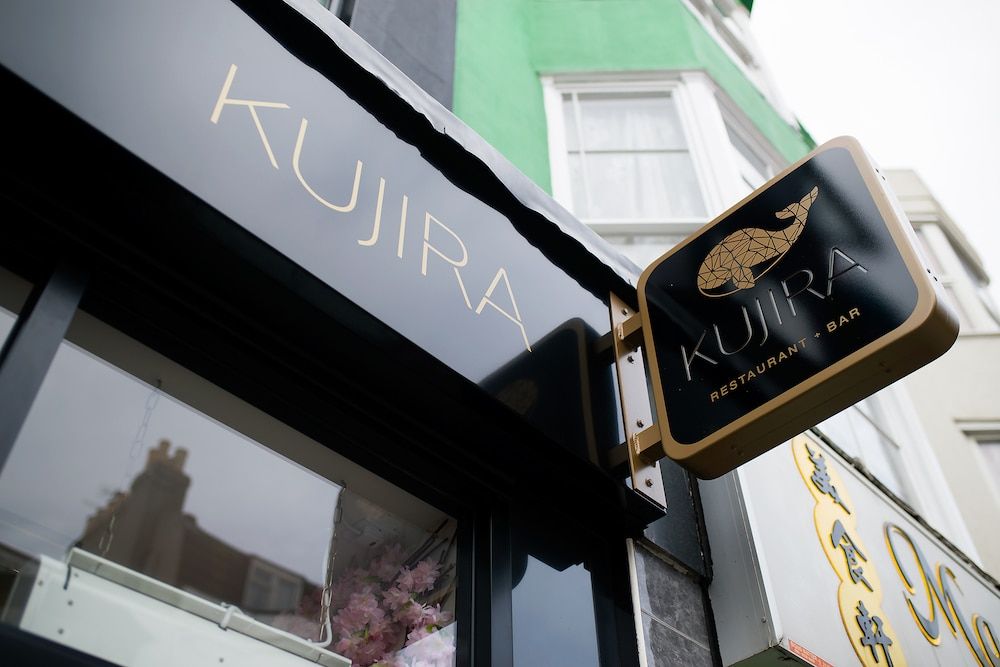 HEART AND SOUL OF BRIGHTON DINING
Kujira sits atop Preston Street, a new, shiny and proud example of the progressive end of all this change. It sings with modern efficiency and artisan touch, without any detectable compromise on its soulfulness. High praise, I know! Let me explain.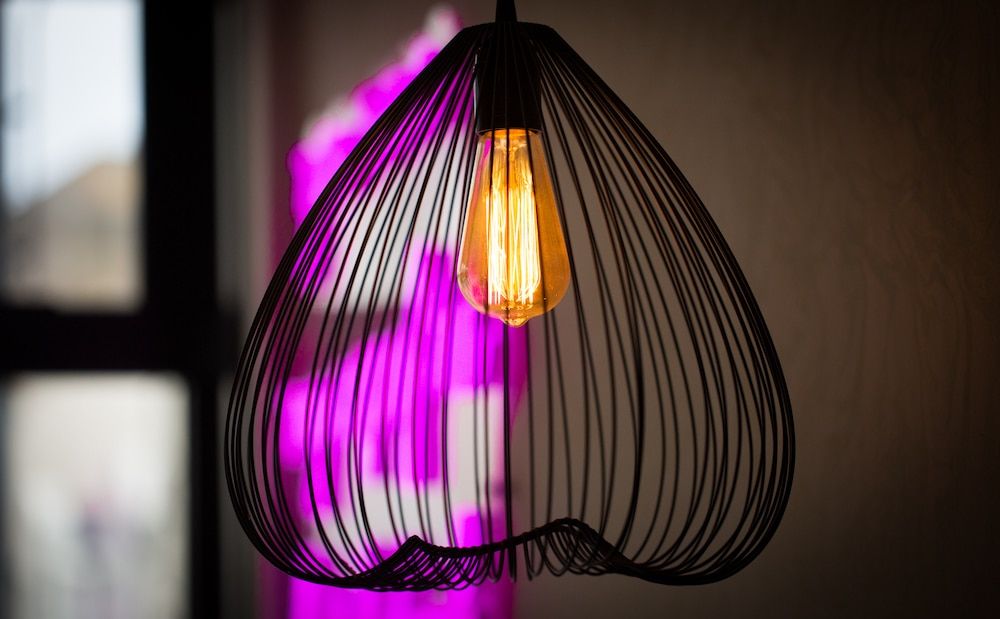 POWER IN SIMPLICITY
The first thing I noticed when I walk into Kujira is a team of chefs that look like they mean business. Energy, focus, purpose…check! Three things I like to see at play in an open kitchen. The second thing I notice is a power socket right next to me at table level. Erm, hello? Genius! The third is an egg on the menu as stand-alone dish. I like this place! It simply gets me.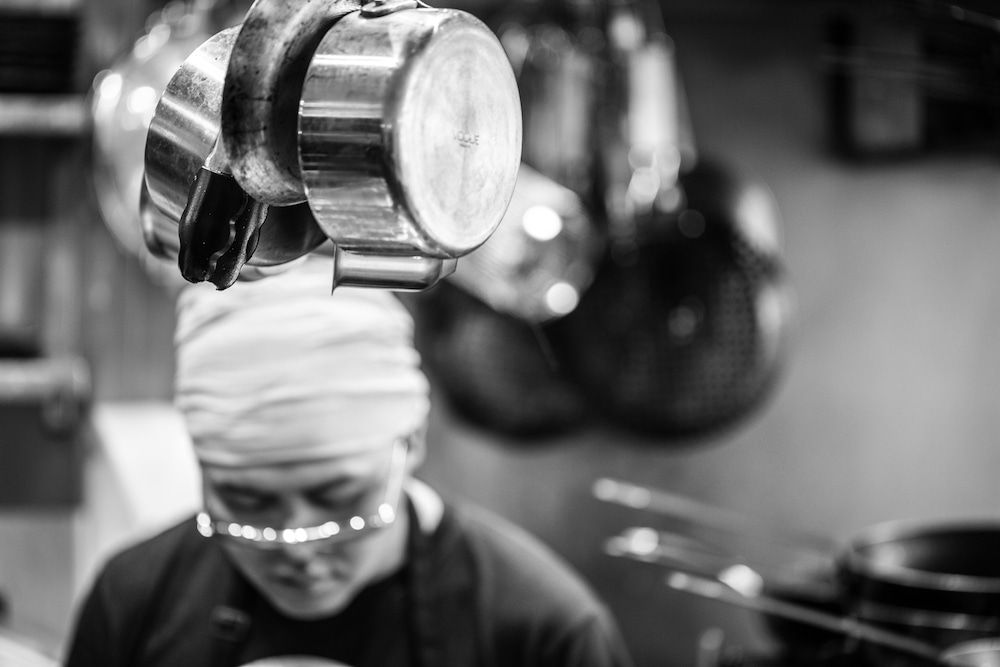 'IZA-KA-YA' MAGIC
I place a £20 quid bet with one of the lovely waiting staff that the egg dish will catch my friend's eye, and settle in over a 'solid' Low Key Negroni – a mix of strawberry gin, Campari and chamomile – to charge my phone while she finishes work. Get us! We're doing 'Izakaya' – that's after work drinks – right here in Brighton. Now all I have to do is say 'Izakaya' after another Negroni.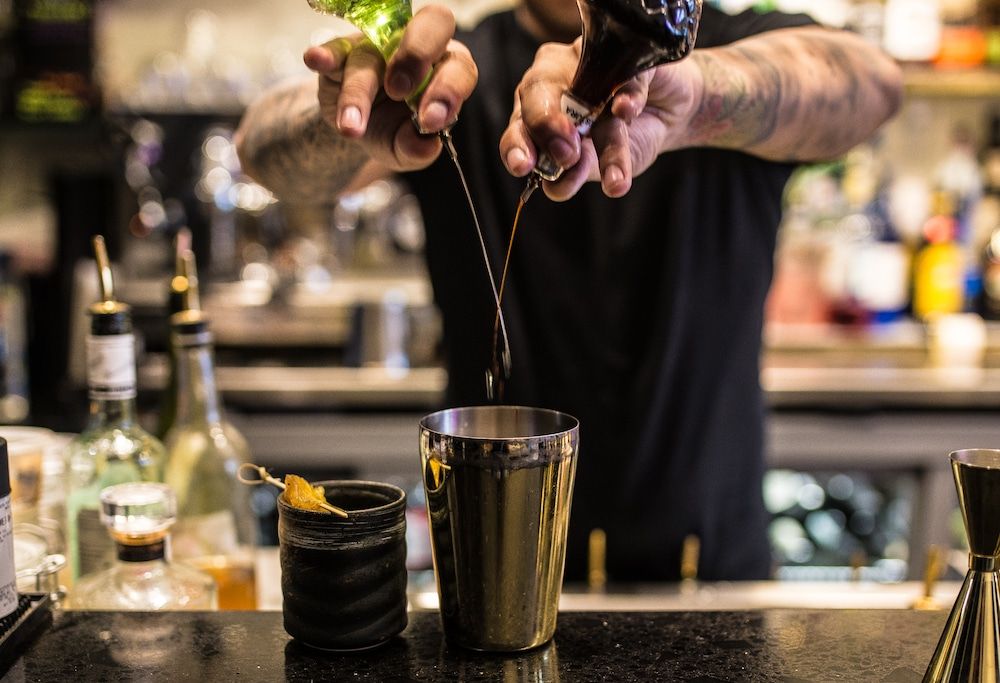 As my friend walks through the door she, like me, seems immediately pulled in by Kuijra's wonderful blend of masculine and feminine attributes. Outside, Kujira's black shopfront is all upmarket clothing boutique, the windows lined with cherry blossom like a display.
The first glance inside reveals sleek, industrial trimmings. Black and white. Silver and vintage copper.
But settle in and all this industrialism gives way to Kujira's irresistible feminine wiles that are apparent only in the detail. Metal lampshades are fashioned into soft, bulbous shapes. Touches of abstract oil painted wallpaper meet equally abstract purple neon art that reads, "You used to be my cup of tea, but now I drink sake". All this organicness is having a calming, zen-like effect on my busy post-work brain.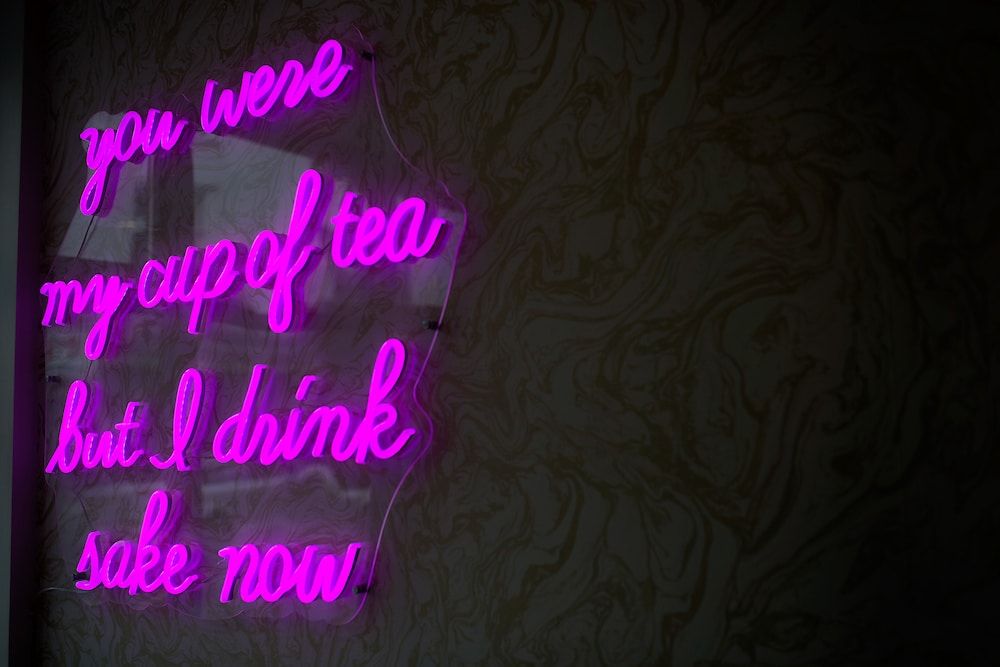 GLASSWARE ENVY
"Ooh, we must try that egg" says my friend, as I punch the air triumphantly behind her back and wink at our waitress. I order my mate a South East Junos ('zingy and refreshing, says the menu) with yuzu and champagne. I've hit an Old Fashioned and mine comes with glassware envy.
NO 'VEG-SPLAINING'
The menu at Kujira is divided into Kobachi, small plates of simple dishes, and small and also large robata-style options – simple skewers or one-ingredient dishes grilled expertly over a traditional charcoal Robatayaki. Sounds like you could do it at home? Don't be fooled. There are strict rules that govern the art of robata cooking and your Landmann Three-barrel Smoker won't even make the cut. Vegetarian and Gluten Free menu options are spelled out in their own handy section, so you can avoid a sermon from your 'Veg-splaining' mates. If you haven't witnessed this phenomenon, well, it just could be you…
" All I see is carrots, cucumber and daikon," says my mate. "Where is all this flavour coming from?!!"
We're straight in there with loads of Kobachi. The egg, or Ajitama, is the first triumph, a slow- cooked marinated delight. We choose Sansai Oroshi from an ambitious-looking list of specials; a fresh medley of vegetables traditionally found in the Japanese mountain air served with a stunning palate-cleansing ginger puree. A show-stopping trio of pickles is a literal exercise in humility.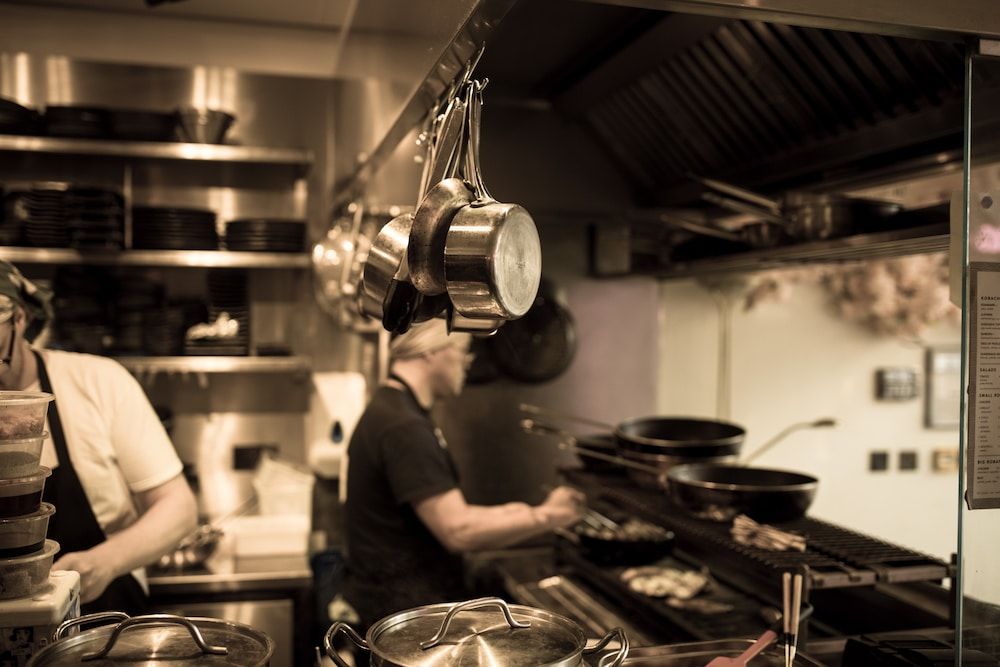 POSH PORK SCRATCHINGS
Agadashi Tofu, my litmus test for any Japanese restaurant, is scrumptious, the umami broth lending just the right chewiness to its light batter.
I'll be back for this and the Hijiki seaweed rice alone.
Jujira Tacos with smoked salmon are crisp, light and subtly. Serving these in threes is asking for trouble. The kitchen starts to rain Robata dishes, each one as amazing as the last, and almost too much to take in. Chicken Skin is a pork scratching's delightfully posh friend, a crispy chicken cracker packed with flavour. Barbecued Duck Fillet is masterful, ever so slightly sweet. King Oyster Shrooms are earthy and perfectly seasoned, and the Scallop is its own work of art, cooked precisely with a sweet glaze over its charred belly, paired with a fresh, icy crushed pickle.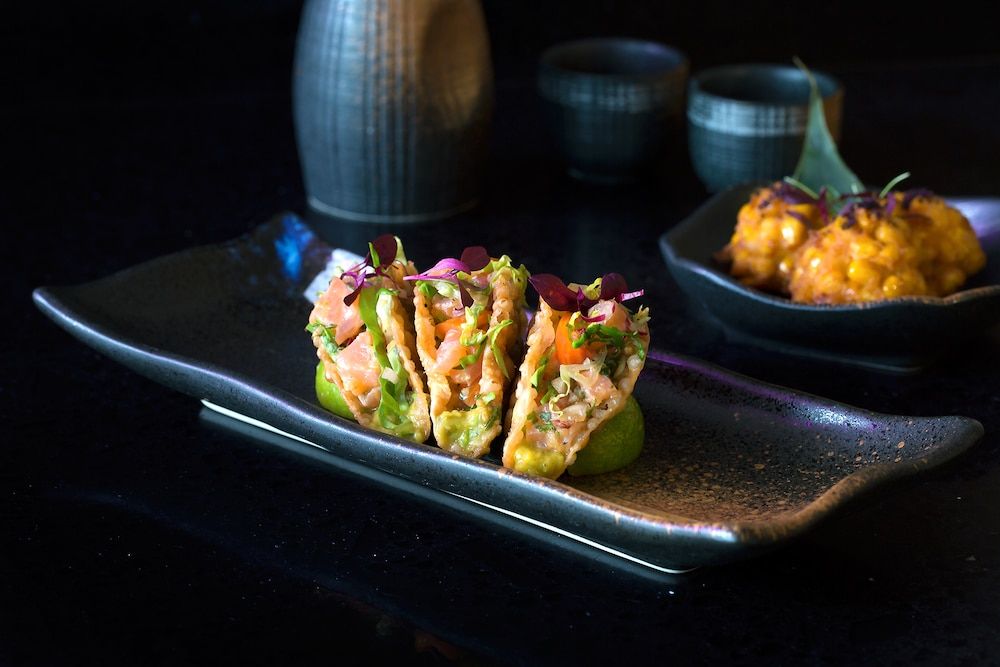 MY SAKE CUP RUNNETH OVER
I'm almost approaching full when I have a flashback of myself demanding to try Kujira's deep-fried tempura roll with Unagi. Obviously, I had little regard for just how long it would take even a masterful Robata chef to gently grill my eel into buttery goodness.
I'm over and over that plate until there isn't a morsel left of eely happiness, my belly approaching bursting point.
Regardless, it is impossible not to be drawn into the crowning dish on our robata spree. If you want an analogy for what Kujira do well then this is it – simply titled 'Lamb, Teriyaki, Vegetables' the lamb is so tender it melts away from the bone rests zen-like against grilled courgettes in a rich and light teriyaki glaze. In essence the best roast dinner you may ever try. The dish sparkles with nostalgic joy. It is impossible to walk away from.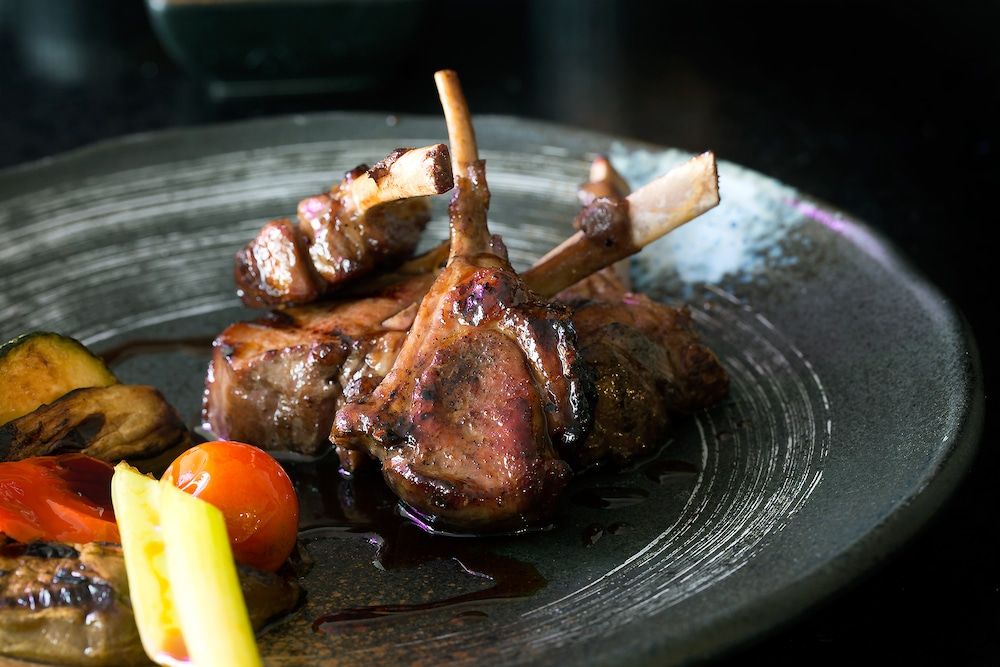 NO FLASH-IN-THE-PAN
There is a huge trend in Robatayaki at the moment, which may make it easy for some people to downplay Kujira's immense achievement here. Such techniques may be relatively new to Brighton but this restaurant has qualities so admirable it would earn command respect in Japan. Modern, efficient, tasty food that plays gently with fusion and allows you to graze or dine, enthusiastic, knowledgeable staff, a Happy Hour… I mean the list goes on. And all this is the
perfect recipe for busy people who want to be sociable.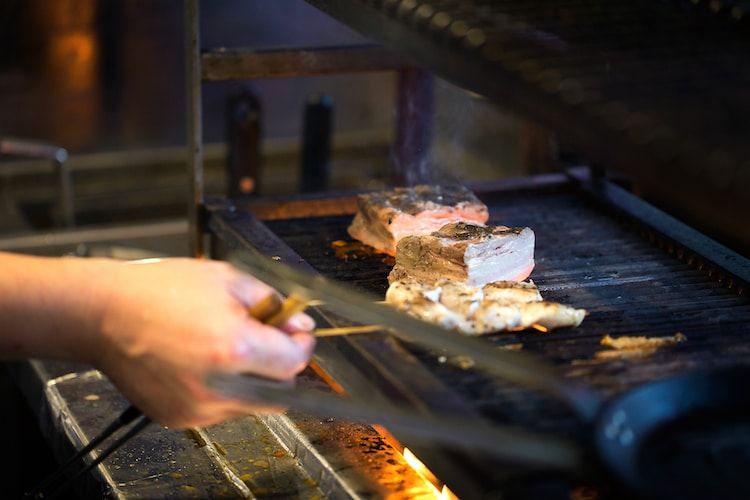 For me, the ability of Kujira to throw off labels defines it as far from a trendy flash-in-the-pan experience. Instead, it has meticulously assembled good food, a sense of nostalgia and an efficient approach as its business model and that will never go out of style. In fashion terms, effortless chic. In dining terms – sustainable. Kujira's only problem is that it makes all of this look far too easy!
Want to know more about Kujira Brighton (permanently closed)?
Find Out More