Venetian Tapas
Food reviewer and photographer, Xavi, February 2017
What's not to like about Venice? The Mask Festival, Vivaldi, or a perhaps a Bellini, carpaccio and Soave if you want to get foodie. Well, Polpo is just that; a tribute to all good things from Venice, especially food!
Relaxed atmosphere
The humble décor and quiet ambiance set the tone for the rest our experience, it's calm and relaxed for a midweek meal but we're told it gets pretty intense in the evenings.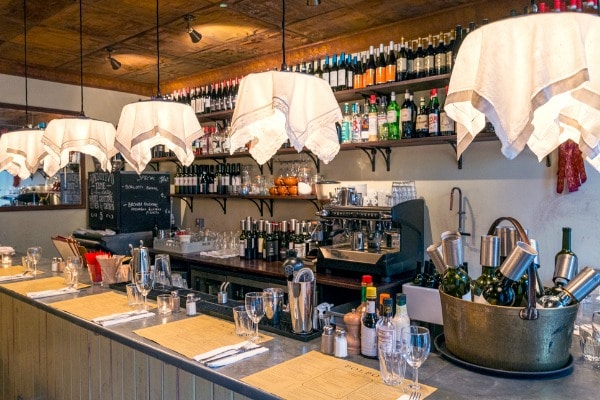 Classy cocktails
We choose to start with a cocktail, my companion orders a Negroni and I go for the daily special, an Elderflower sour. Our drinks are made in true italian fashion "piano-piano" which we appreciate as one will never truly appreciate a rushed mixed drink. While the barman shakes and stirs, we go through the menu and notice that most of it is a selection of small portioned dishes and plates to share… There are are a couple of large main dishes but with both of us being continental, we prefer to share a bit of this and that.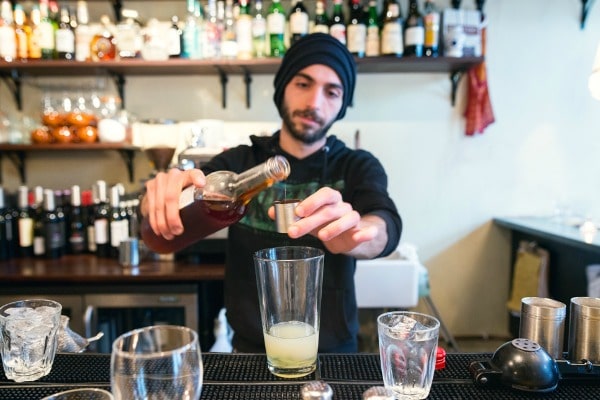 We finally made our minds up and choose the potato and parmesan croquette, beetroot cured salmon crostini and the arancini of course. We toast to Bacchus and dive into our cocktails, they are seriously good, powerful but very well mixed.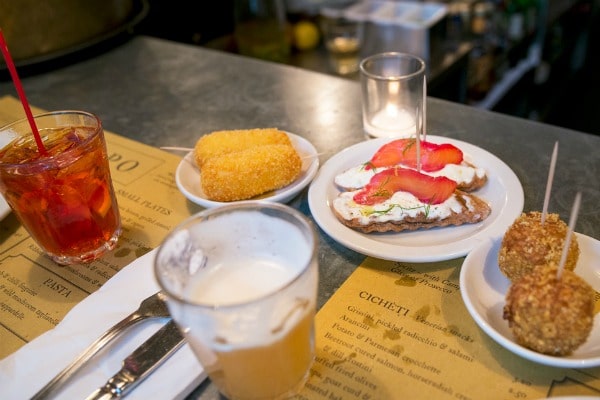 Simple presentation
As we start sharing our starters, the first thing we notice is that food presentation matches with the rest of Polpo's philosophy: simple and unpretentious, just like you'd expect it to be on any bacaro in Venice. The thing that captivate us are the flavours and textures of the dishes.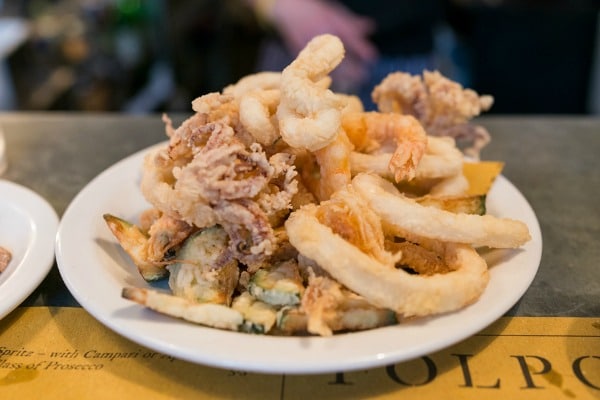 Half the way through, we get served two sharing dishes, one is the vegetable fritto misto, the other to my delight is a seafood fritto misto. They're huge and would do perfectly as a main course. The veg fritto misto has a healthy mix of carrot, pepper, aubergine, cauliflower and courgette while the seafood has calamari, prawns and courgette.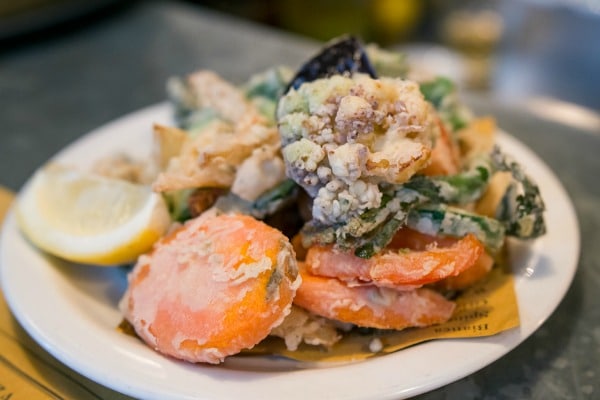 Lots of choice
After this food odyssey of flavours and textures, we are still feeling a bit hungry so we decide to try the chickpea meatballs and we get a suggestion to go for the sea bream with brown prawns. At this point we realize we were so immersed on our food that we forgot to check the wine-list. It's nice to see the menu is Italy oriented and that most of their choices are available by the glass. We decide to have a crisp and limey Roero Tenuta to go with our fish and veg meatballs. Great suggestion!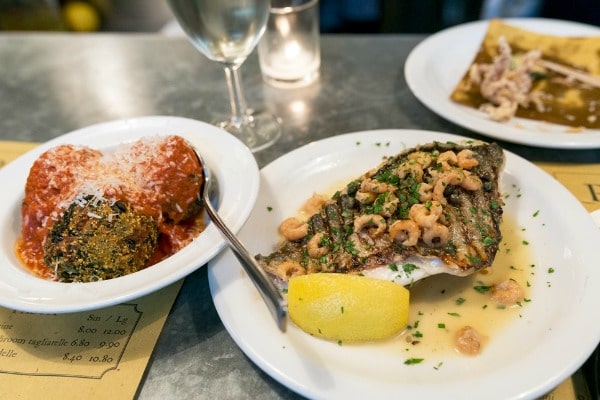 Divine doughnuts
To finish off our visit,  we share the Ricotta doughnuts with blood orange jam for dessert, a delicious bitter-sweet finish to the meal.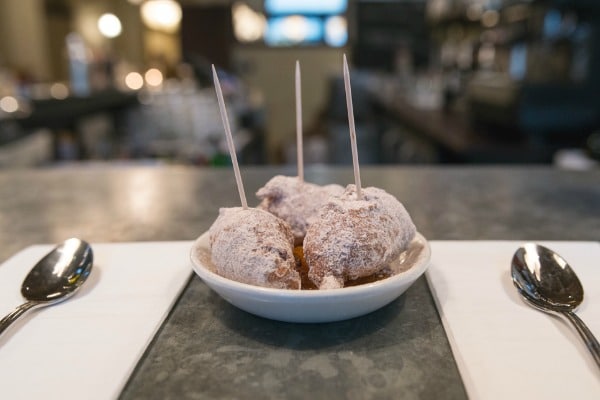 We're so full we had to skip coffee this time… I'll be popping in soon for a cheeky tiramisu or a mid afternoon affogato.
What Next?
Make a reservation on  01273 697361