Pure Vegetarian Indian Food
At Planet India Hove they know that Indian cuisine has long been a world leader in terms of vegetarian cuisine, so much so that they don't really consider it as vegetarian food.
Jude tried takeout
Planet India has long been one of my favourite vegetarian restaurants. Their authentic Indian offerings have always kept me going back for more. So, when asked to review their revamped takeaway service, I jumped at the opportunity. Their menu includes many of the original dishes and they now offer home delivery to anywhere within a 2-mile radius of Brighton.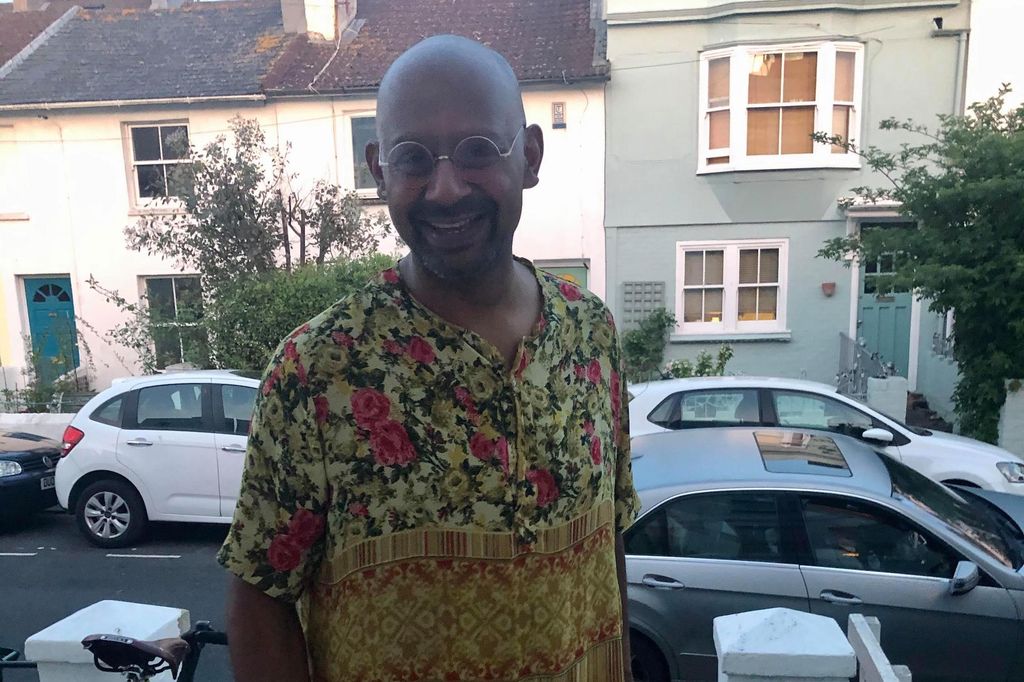 Within 30 mins from ordering there was a knock on the door and we were greeted by the beaming smile of the restaurant owner Neez. He explained that he'd included two more of his favourite curries to our order. Now with a food mountain to scale, we started with the Bhel Puri. It comes in separate containers and you combine the dry mix and sauce on serving. Once the two unite, the whole dish starts to crackle and pop. This dish is a must-try; Fresh, flavoursome and fun.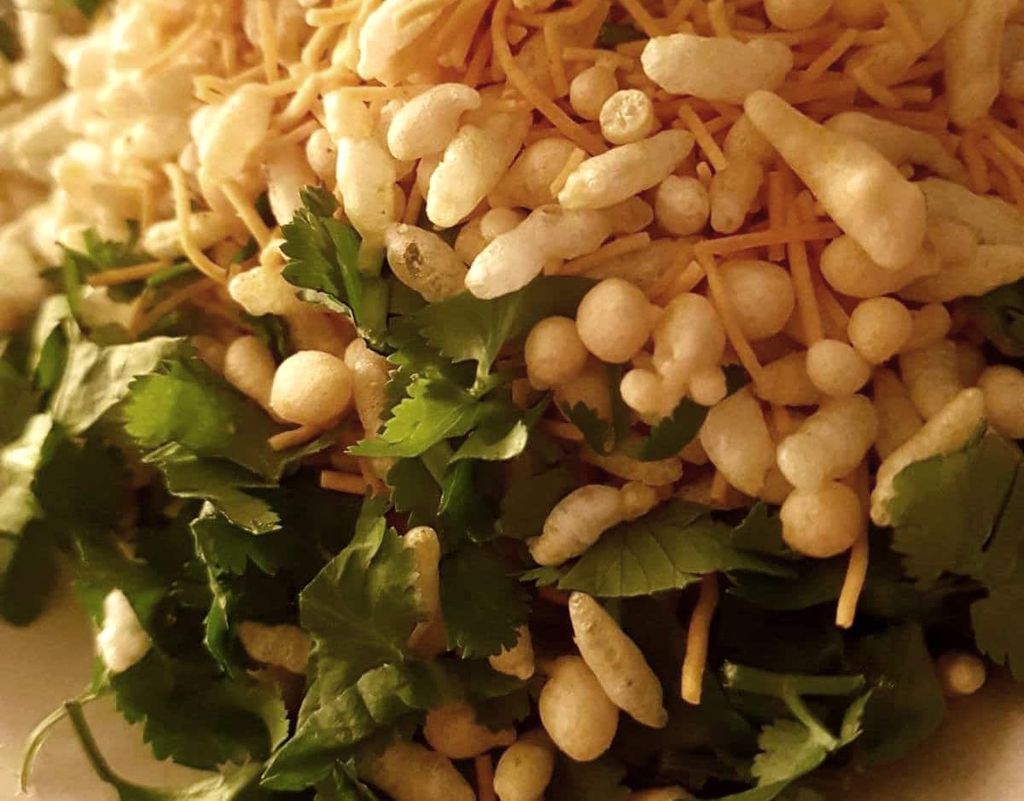 Plate one; Aubergine in Yogurt, Spinach & Paneer and Urad Dal. The Aubergines were cooked to perfection and added a pleasing texture to this creamy and flavoursome dish. Spinach and Paneer is an all-time favourite of mine and this is perhaps the best example I have found. The smoky notes of the Spinach add an earthy grounding to this dish which is lifted by the creamy Panneer and harmonises perfectly with the spices. For an extra hit of heat, we added a side of the Urad Dal. It worked a treat.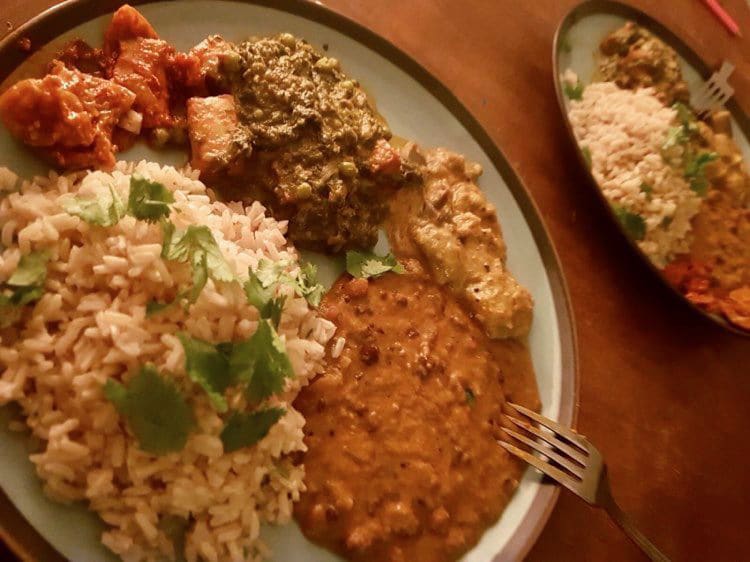 Plate two; Masoor Dal Curry, Peas Paneer curry and Cumin Rice. These are the dishes that were gifted by Neez and are listed as his favourites on their menu. The Peas pop as you bite and creamy Paneer is beautifully balanced with warm spices. Pairing this with the freshness and full flavour of Masoor Dal Curry is recommended and I can see why Neez is so enthused by these two dishes. I chose a Thepla to crown my dinner. Like a Chapati, but the addition of fenugreek leaves and sesame seeds to give extra depth of flavour.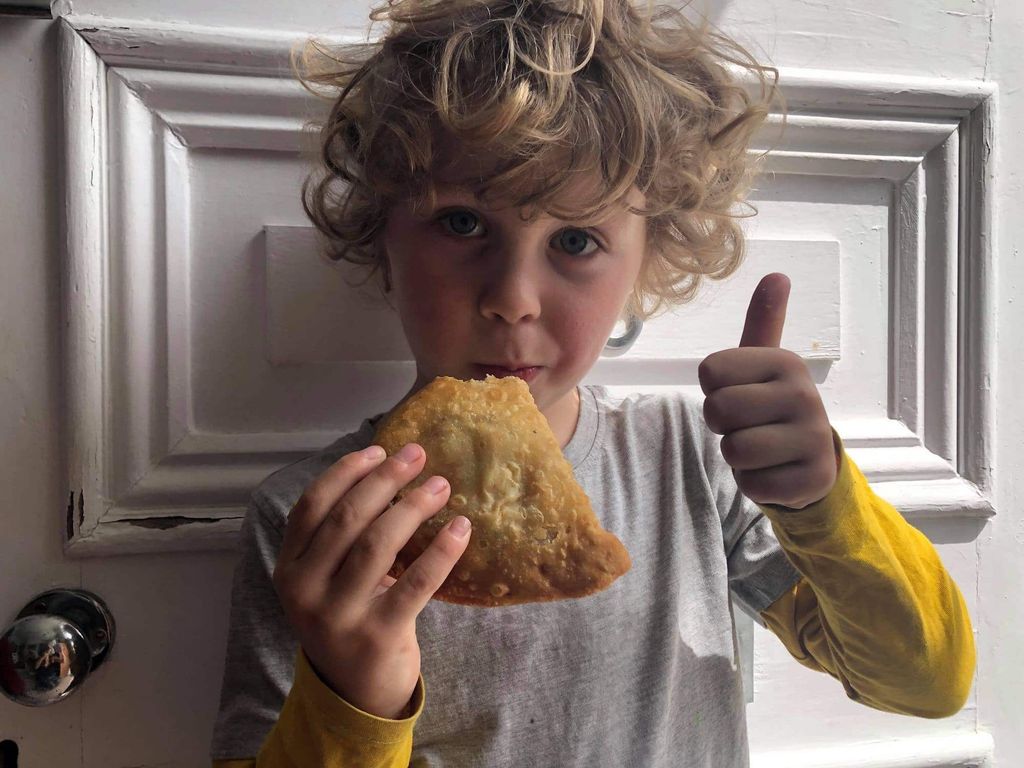 With no room left in our bellies, the Samosa was put aside for my son's breakfast. He's well acquainted with spicy, so this gave him a great spice kick into the day.
Top tasting, great service, full bellies and thumbs up all around.
Planet India takeaway is available Tuesday – Saturday from 5.00 – 8.30 pm with free delivery on orders over £20 within a two-mile radius of BN1. You can order and pay via the website here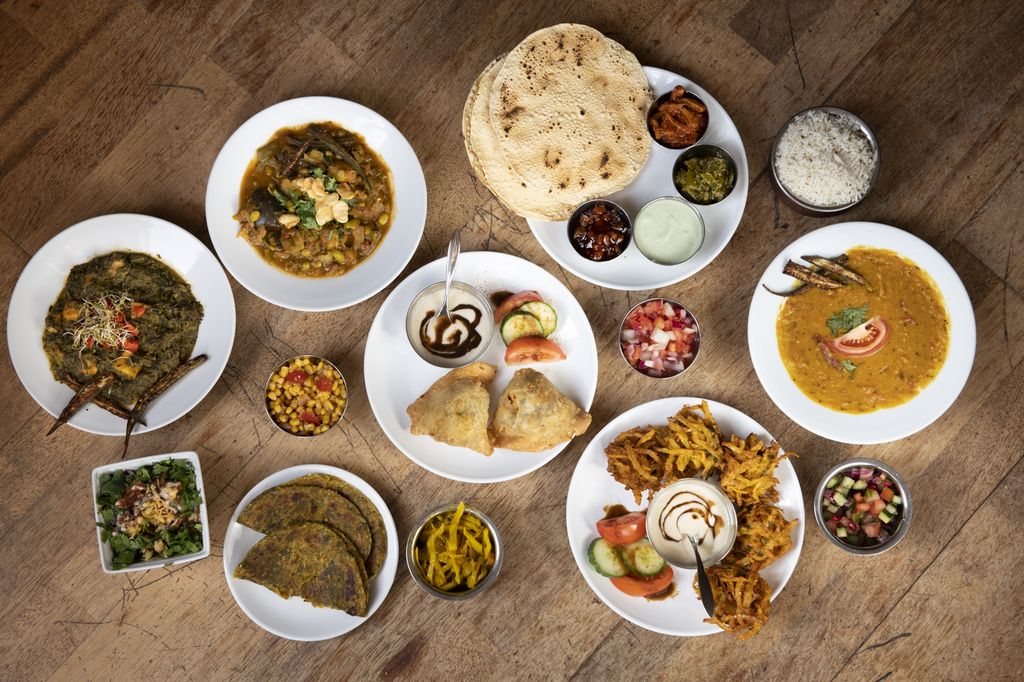 In India, many dishes do not contain meat and not consuming meat with every meal is normal and always has been. Planet India is a vegetarian restaurant in that it does not serve any meat dishes, but it is first and foremost a quality Indian restaurant.
Planet India Hove – Third Avenue
Their first restaurant in central Brighton has long been a favourite of locals and visitors alike, and the second in Hove has been building the same reputation in this area of the city. Housed in a grand building that used to house an Italian restaurant, it is a quirky and different space to walk into. This is all part of the charm that owner Nilesh and his wife have worked hard to create, and it really works.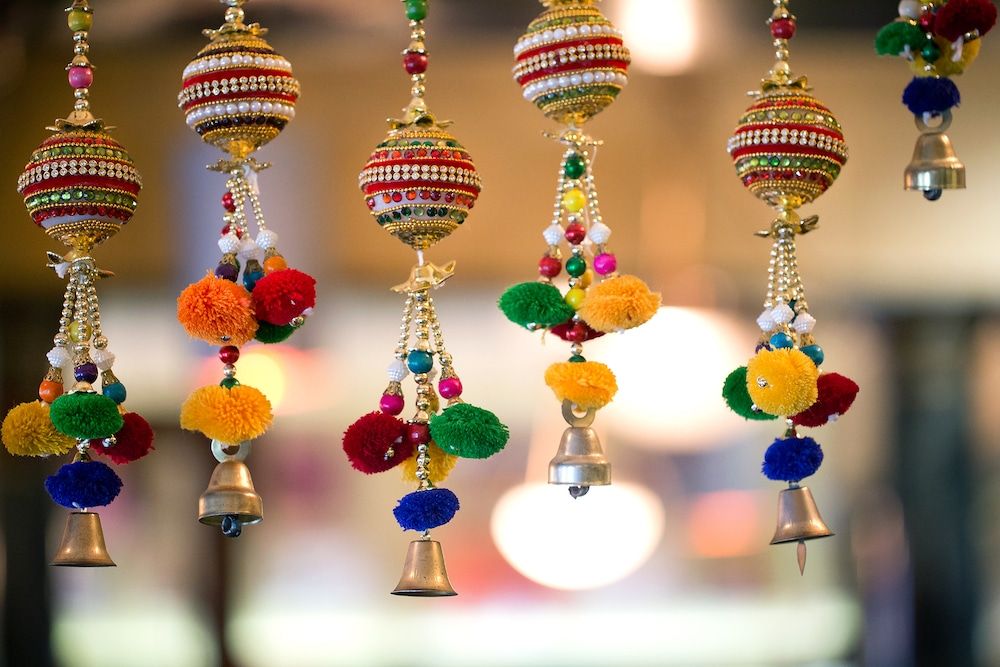 Indian cuisine from across the subcontinent
The menu at Planet India reads as a friendly trip across the Indian sub-continent with a strong Gujarati influence. With the Hove restaurant, they have created a menu that is a little more centred around a restaurant feel with full dishes rather than sharing as with the original. Each of the main curries comes with a suggested side dish and cumin rice as standard.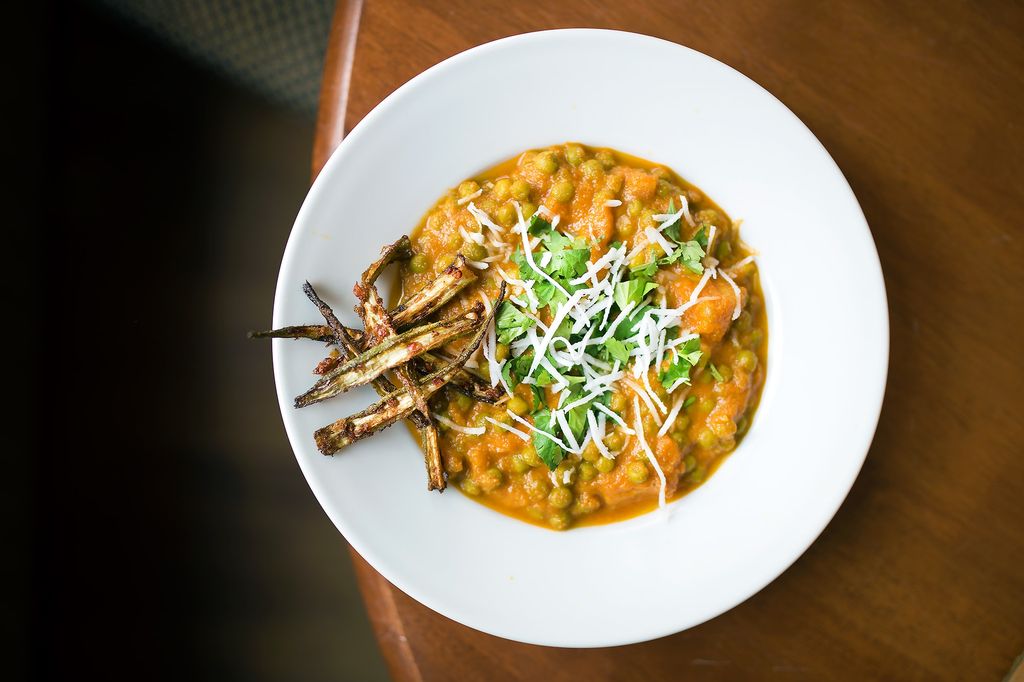 Being a vegetarian restaurant there is obviously no meat, but they are also happy to cater for gluten intolerances and other dietary requirements. All the sides and breads you would expect to see are present, plus some others that may be less familiar. We are big fans of their starters and in particular the pani puri and dhai bhel puri which are a must try on any visit.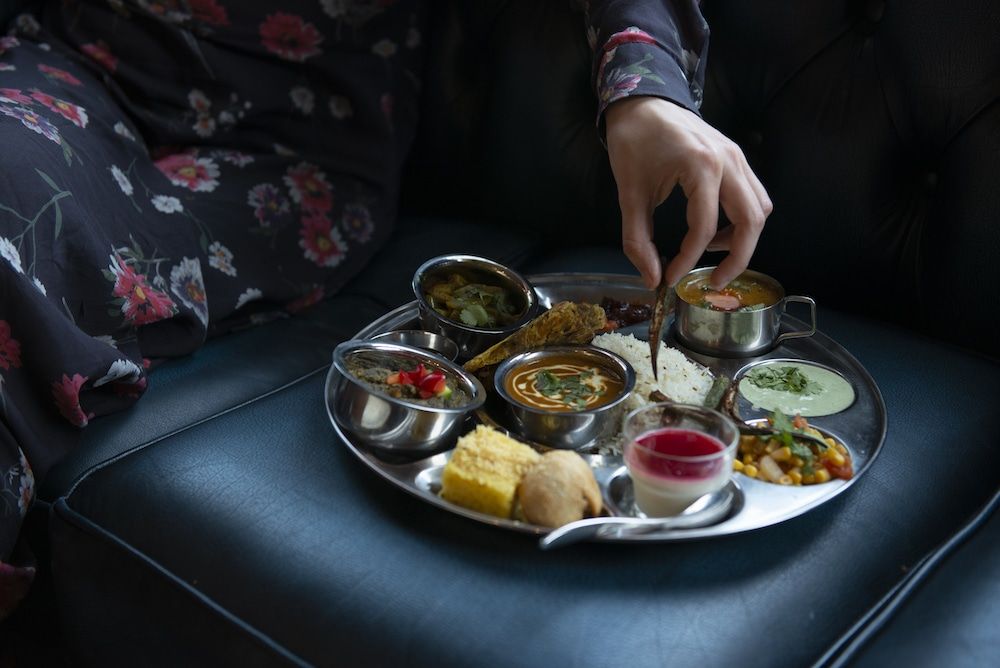 Like eating with old friends
Something that sets Planet India aside is its incredibly warm and welcoming feel. You have probably heard of casual dining, well this place is more like lounge dining with friends. Nilesh is often strolling around the restaurant barefoot and greets every customer like an old friend. The restaurant walls are adorned with family photos through the ages which really make for a wonderful environment to dine in. We love this about Planet India and are certain that you will too.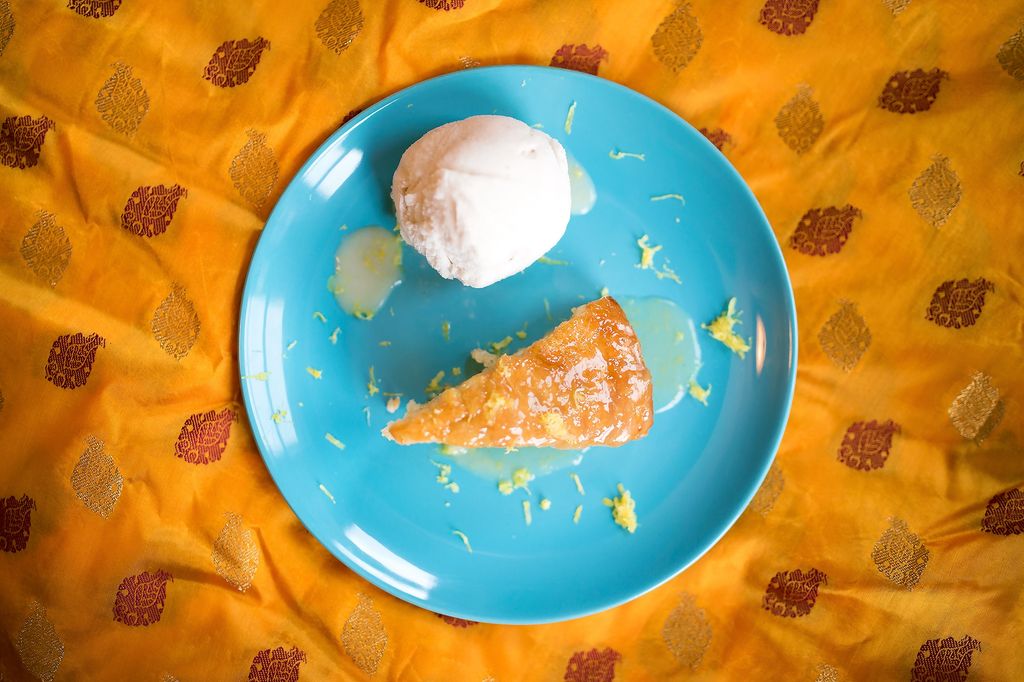 Reviews
Comments are closed.
Post a Review