Rum Kitchen | Caribbean Inspired Cuisine
Located on Black Lion Street in the vibrant heart of Brighton's Lanes, The Rum Kitchen is a captivating fusion of a cocktail bar and a restaurant. It boasts a delightful Caribbean-inspired menu, offering delectable dishes paired with an array of rum-based drinks that transport you to the tropics. The lively atmosphere, accentuated by weekend DJ sets, creates an irresistible feel-good vibe. Don't miss their daily happy hour, where you can revel in the island spirit and savour the true essence of Caribbean cuisine in this exciting culinary destination.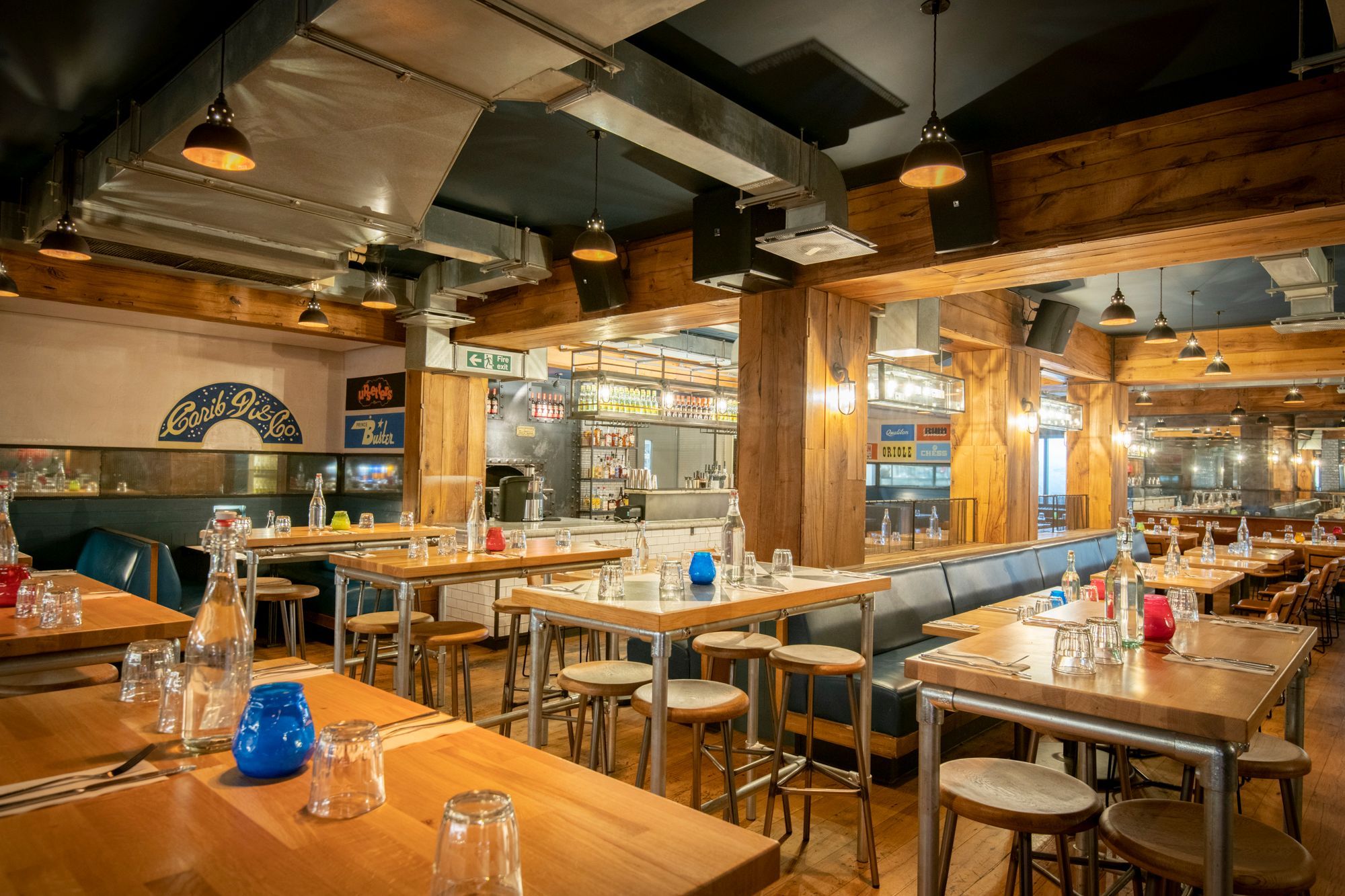 Step inside Rum Kitchen Brighton
Tucked away near Brighton seafront Rum Kitchen Brighton also benefits from being in the vibrant centre of the city, minutes away from the sea and having a capacity that is rivalled by few Brighton restaurants. The impressive two story venue is huge and can create excitement simply by entering. With dark wood features, uber cool interiors, and spotlights making the location feel ultra trendy – setting the scene for serious fun.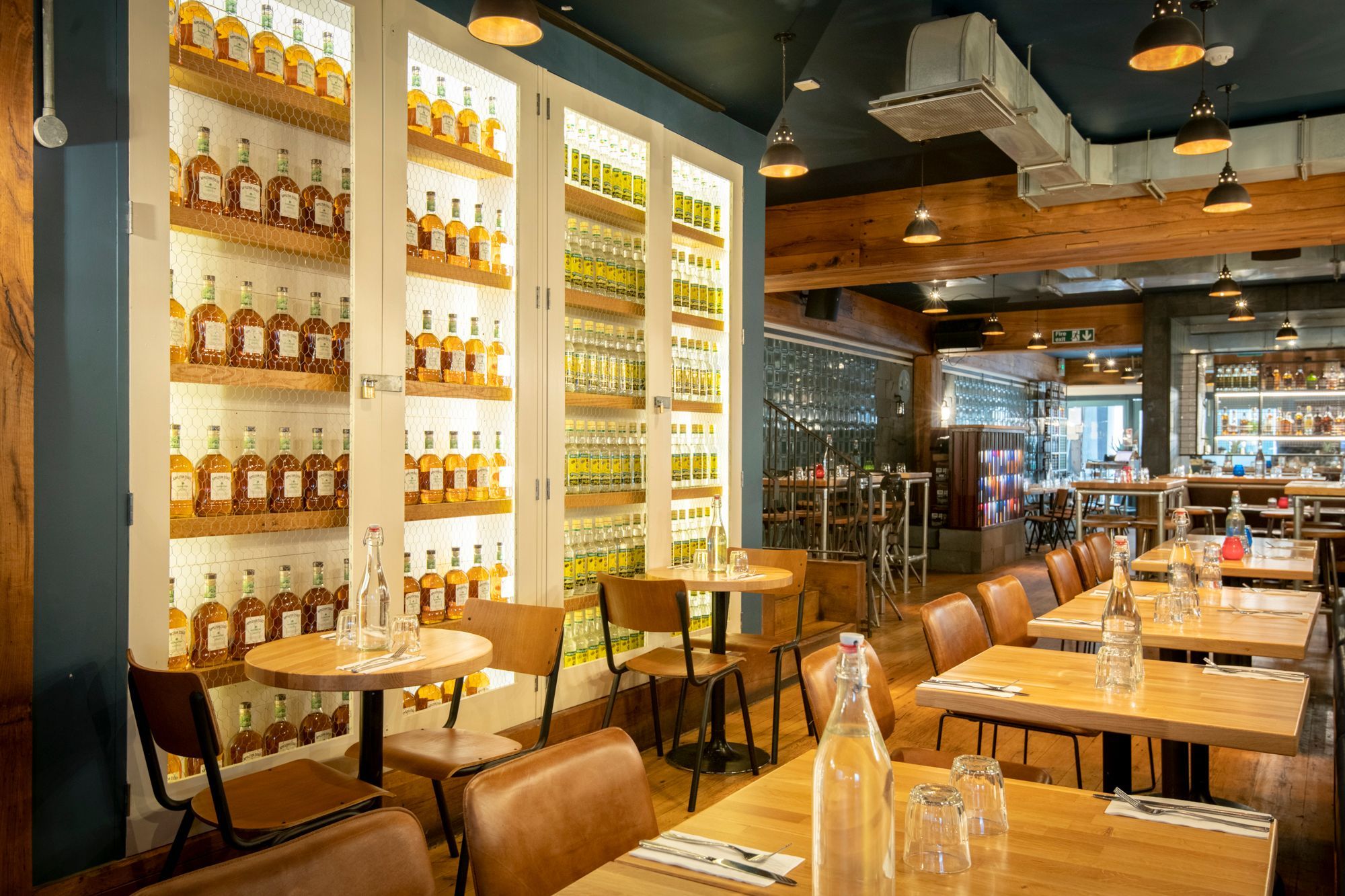 The lively soundtrack adds to the sense that you're here to celebrate. Rum Kitchen Brighton ups the ante every weekend with live DJs and you can also enjoy incredible value with their weekend bottomless brunch menu.
Eating at Rum Kitchen Brighton
The menu celebrates the bold flavours of the Caribbean, with nods to many of the signature dishes of the islands. Jerk barbecue is a strong menu feature bringing together mouthwatering spiced marinades and chargrilled flavours.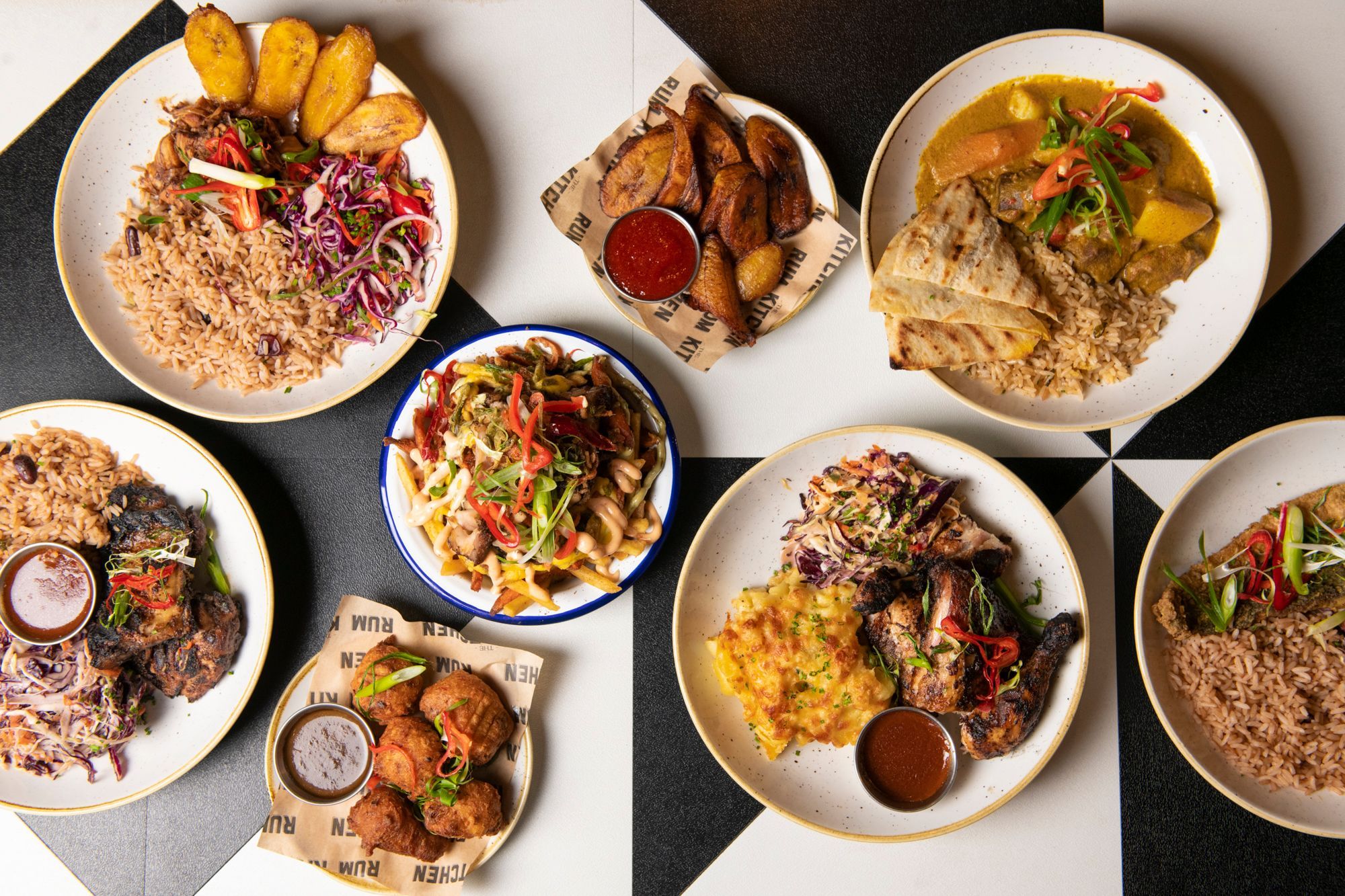 The food is designed for good times with familiar classics such as goat curry and barbecue wings. There are more contemporary takes as well, adding a little European fusion such as a halloumi burger.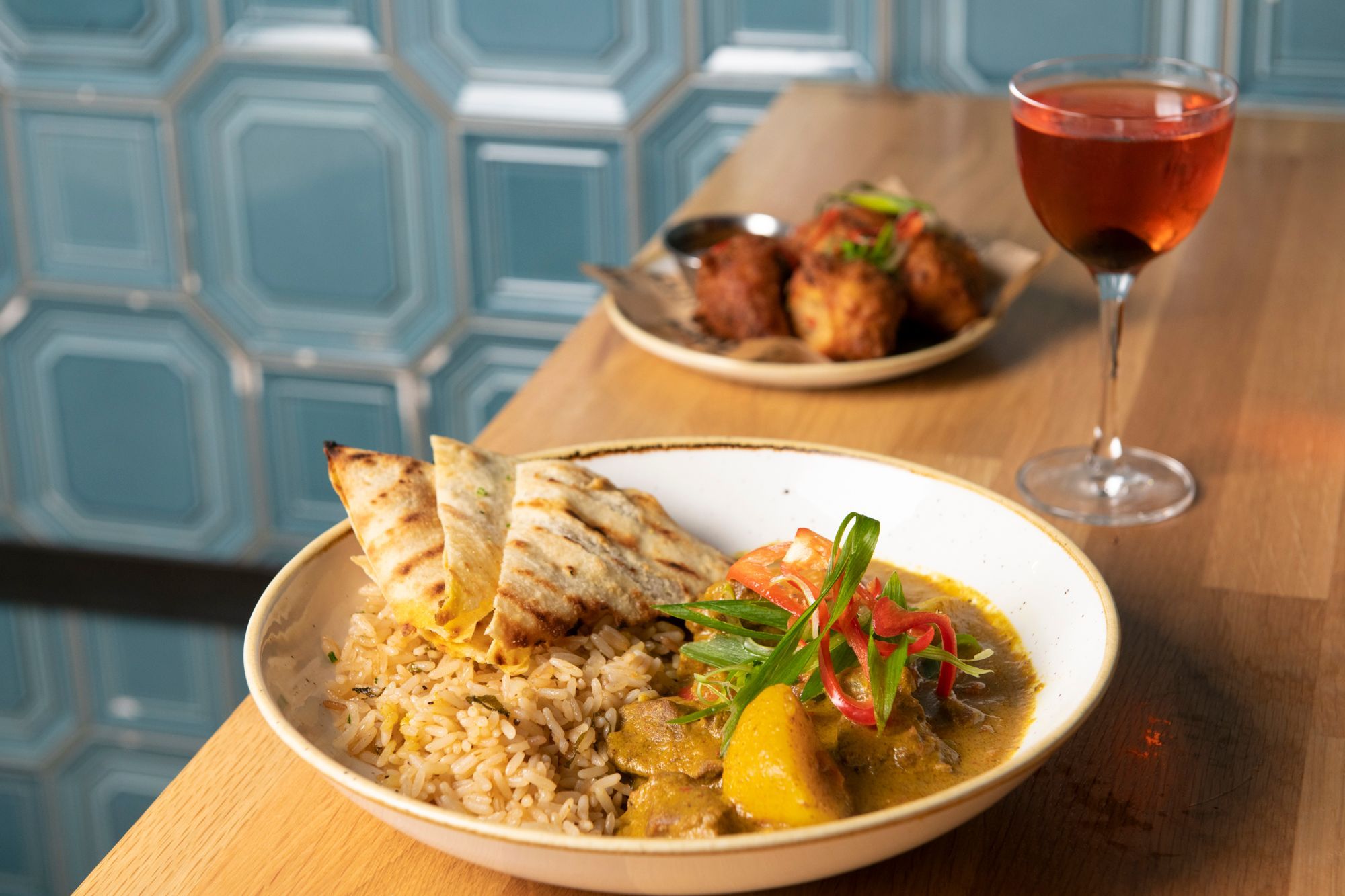 About a third of the menu is vegetarian or can be adapted for vegan. Additionally, Rum Kitchen Brighton has an online allergens menu that is interactive so you can hide dishes that contain the things you don't or can't eat. Rum kitchen is a halal certified restaurant in Brighton. 
National Burger Day at The Rum Kitchen
Rum Kitchen stands out for their exclusive Jerk Burgers. Savor the Caribbean-inspired flavours of their Jerk Chicken Bun, featuring boneless leg meat, or the Jerk Pork Bun with glazed pork belly, both lavishly topped with their signature Jerk BBQ sauce, fiery Scotch Bonnet Mayo, and fresh salad. Or double up with their Big Pat Bun, combining both the chicken and pork, layered with Swiss cheese, fiery-sweet pineapple chilli jam, Scotch Bonnet Mayo, and salad.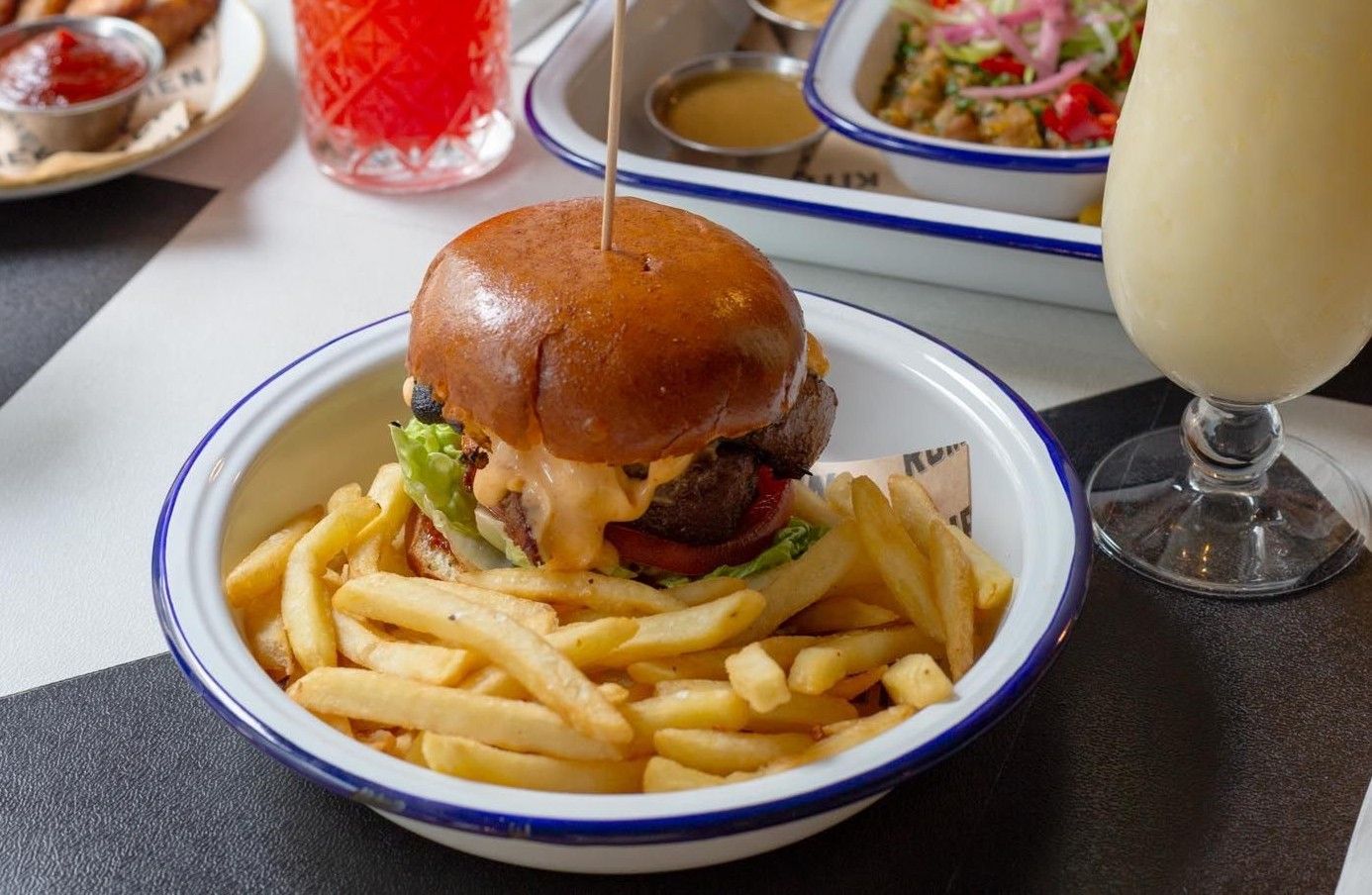 Vegetarians aren't left out of the fun! The sumptuous Halloumi Bun, complemented by grilled portobello mushroom, creamy avocado mash, and a kick from their spicy Scotch Bonnet Mayo, promises a tantalising treat for your taste buds. All of their three burger creations, fries, and a soft drink can be yours for only £10 with their Tenacious Lunch deal every Sunday to Thursday, 12:00 to 17:00. In the mood for a cocktail? Just add £2 to upgrade your soft drink!
Deals on the National Burger Day 28th August
2 for 1 Happy Hour all night on selected cocktails when you purchase one of their burgers!
Rum cocktails
The bar boasts a unique selection of around 100 rums. You'll also find that the bar is staffed by rum experts who can take you on a tour of flavours, history and even match your tastes to something significant and special.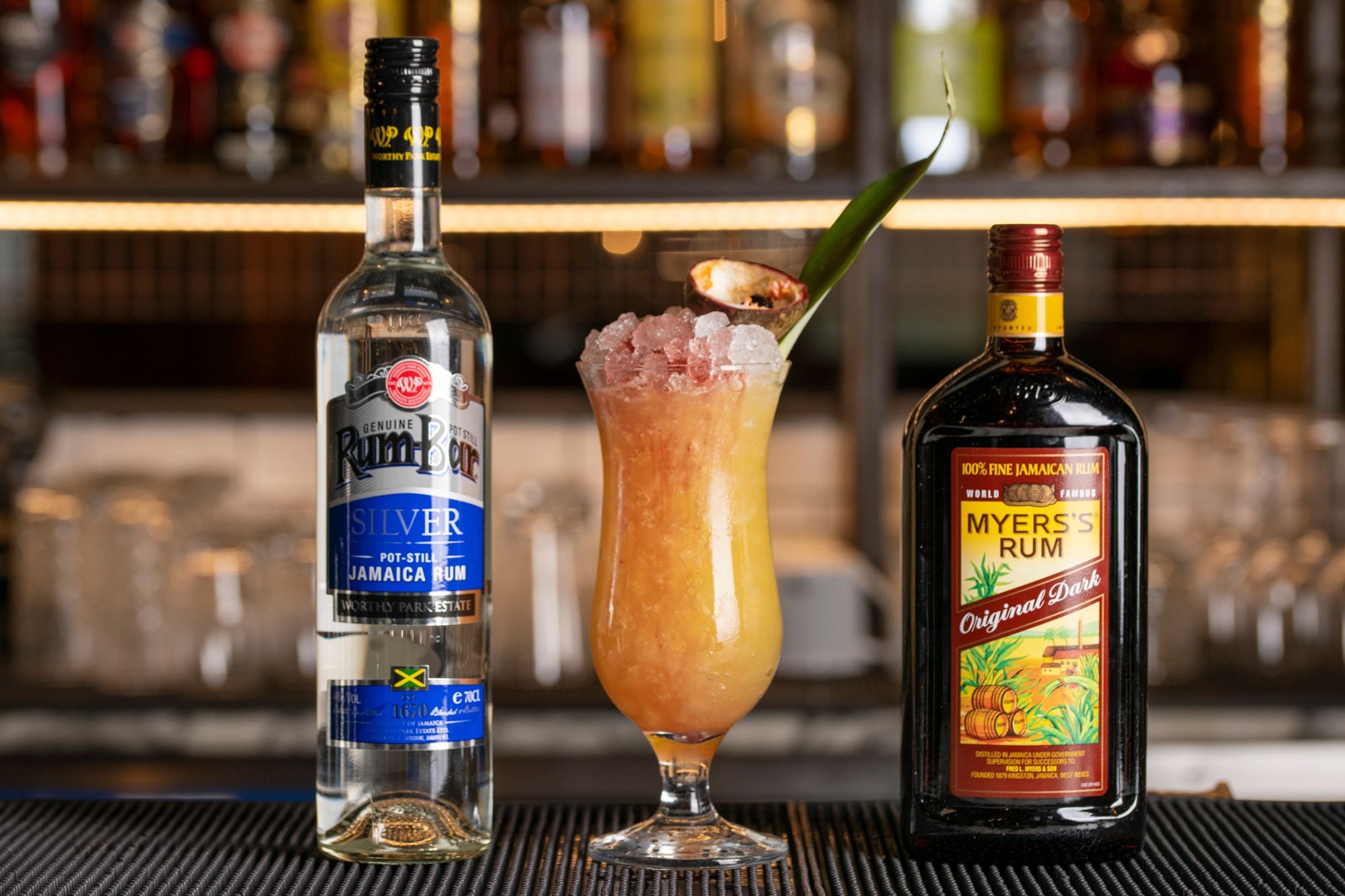 Rum cocktails are naturally a speciality here, be it a mojito, a daiquiri or a house favourite such as a punchy Ting Wray. The cocktails emphasise the fruity flavours of the Caribbean and are mostly of the long and fun variety. There's also plenty of wine, beer and mocktails if rum isn't what gets your party started. Rum Kitchen Brighton has something for everyone!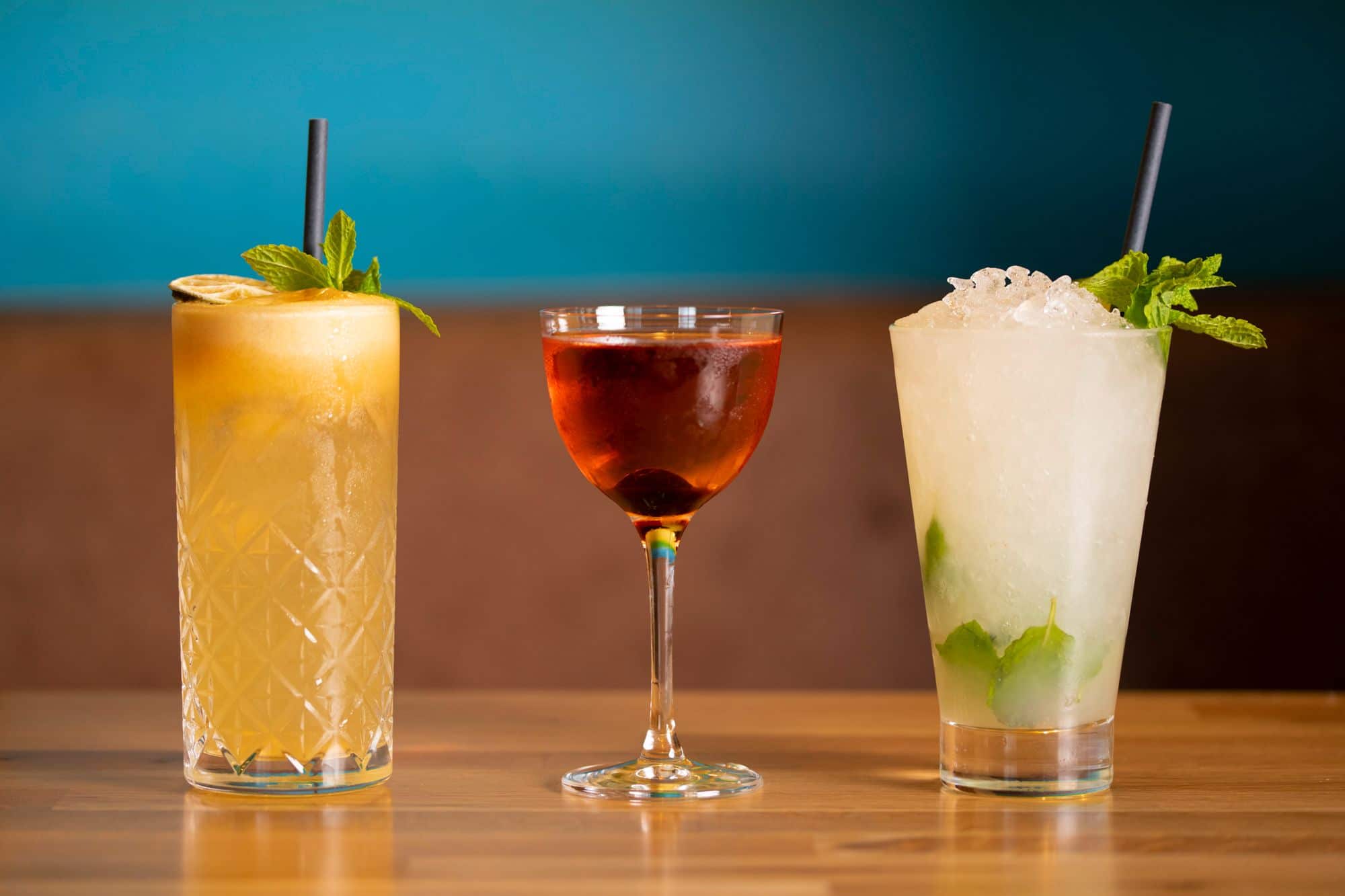 Happy hour
To help get your party in full swing there are happy hour cocktails served daily until 7pm. These come as sharers or singles and include fiery Jamaican Mules (Appleton Estate Signature, ginger beer, lime juice and Angostura Bitters) and fruity and fizzy LDDs (Appleton Estate White, Aperol, passion fruit syrup, passion fruit juice, lemon juice and soda).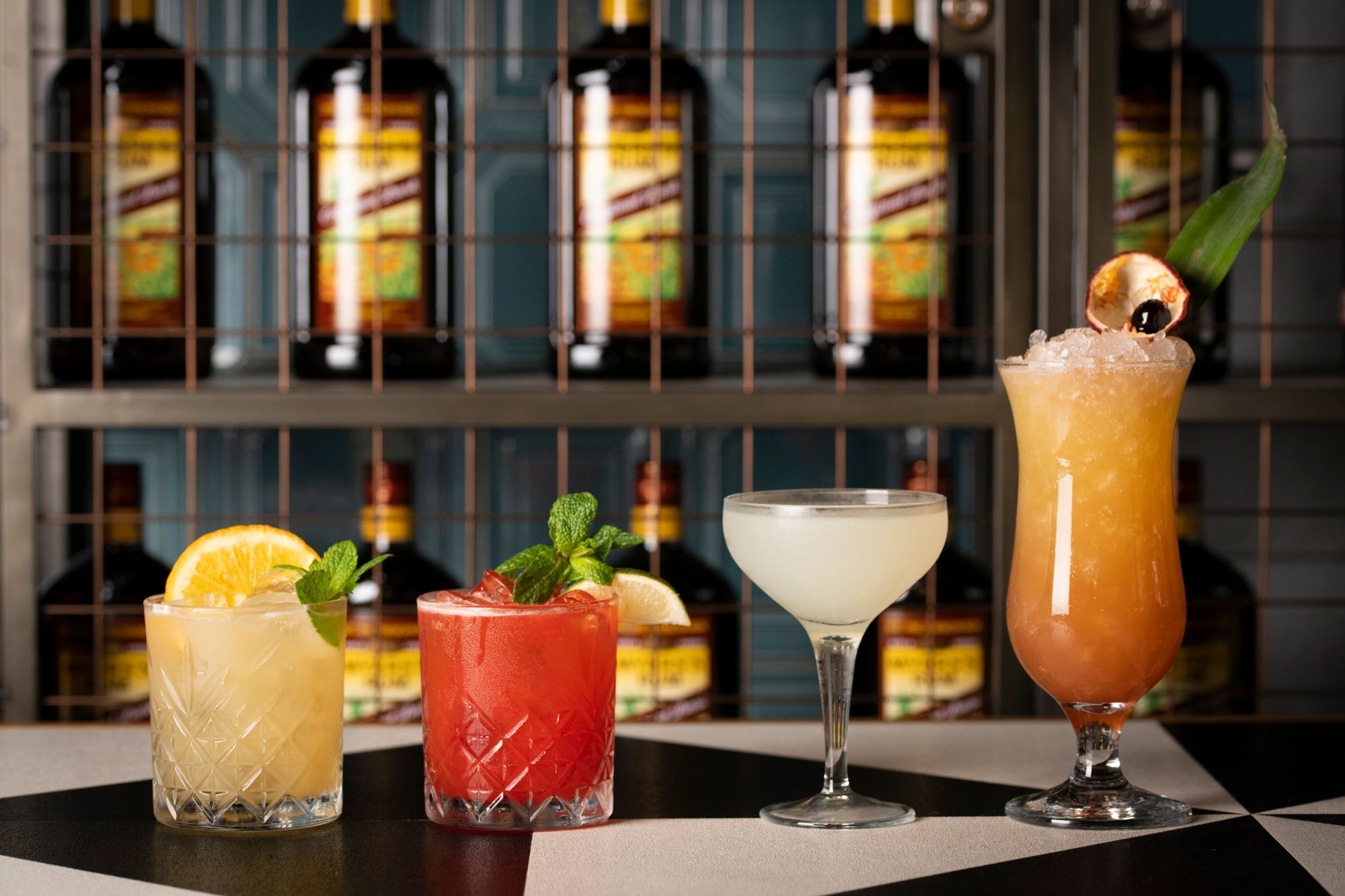 Post a Review
Be the first to review.