Rum Kitchen
The Rum Kitchen Brighton opened in the summer of 2020 on Black Lion Street, in the heart of the city's Lanes. Rum Kitchen is somewhere between a cocktail bar and a restaurant, specialising in Caribbean food and rum-based drinks.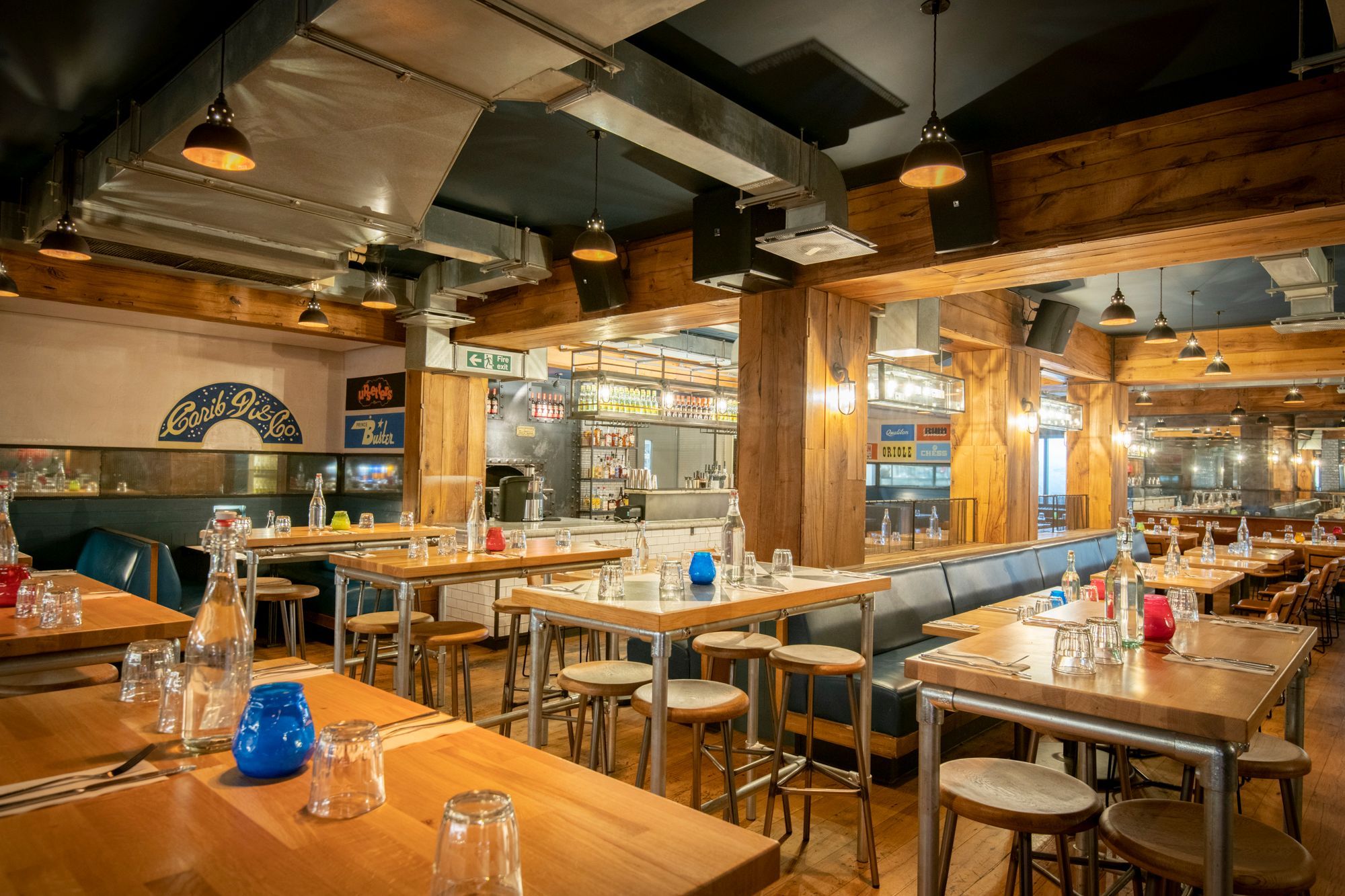 Inside Rum Kitchen
Rum Kitchen brings the carnival vibes to the seaside every day of the year. The restaurant is spacious with a large and very well-stocked bar. The restaurant is darkly kitted out with wooden tables and benches and spotlights, creating little pockets for you and yours to immerse yourself in. Again, the feeling is somewhere between a cocktail bar and a restaurant.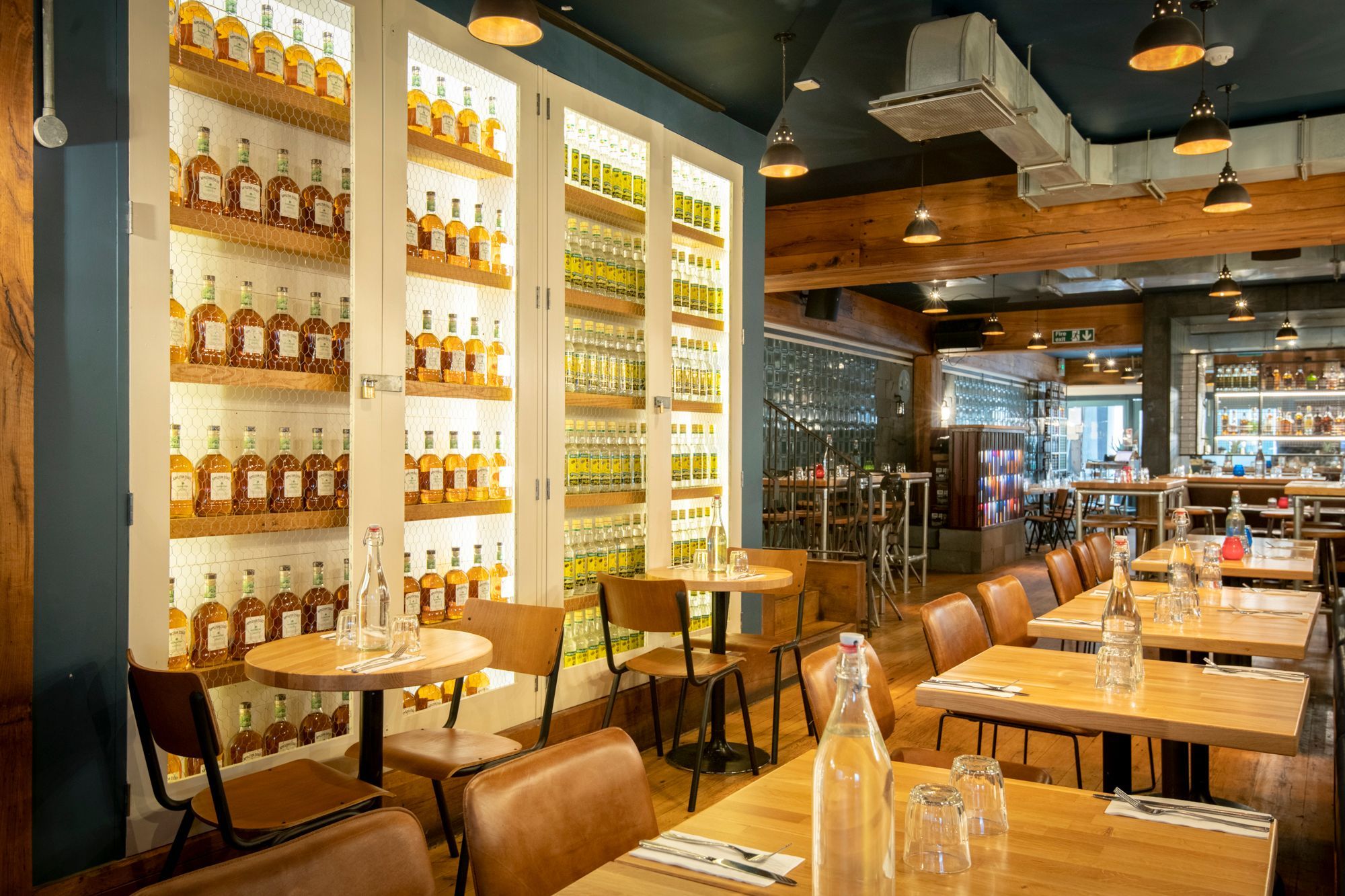 The lively soundtrack adds to the sense that you're here to celebrate all things food, drink and fun. Rum Kitchen ups the ante every weekend with live DJs and are soon to be launching a weekend brunch menu – brunch being the most social of all meals. Follow The Rum Kitchen on Instagram to keep up to date with events.
The menu celebrates the bold flavours of the Caribbean, with nods to many of the signature dishes of the islands. Jerk barbecue is a strong menu feature bringing together mouthwatering spice marinades and chargrilled flavours.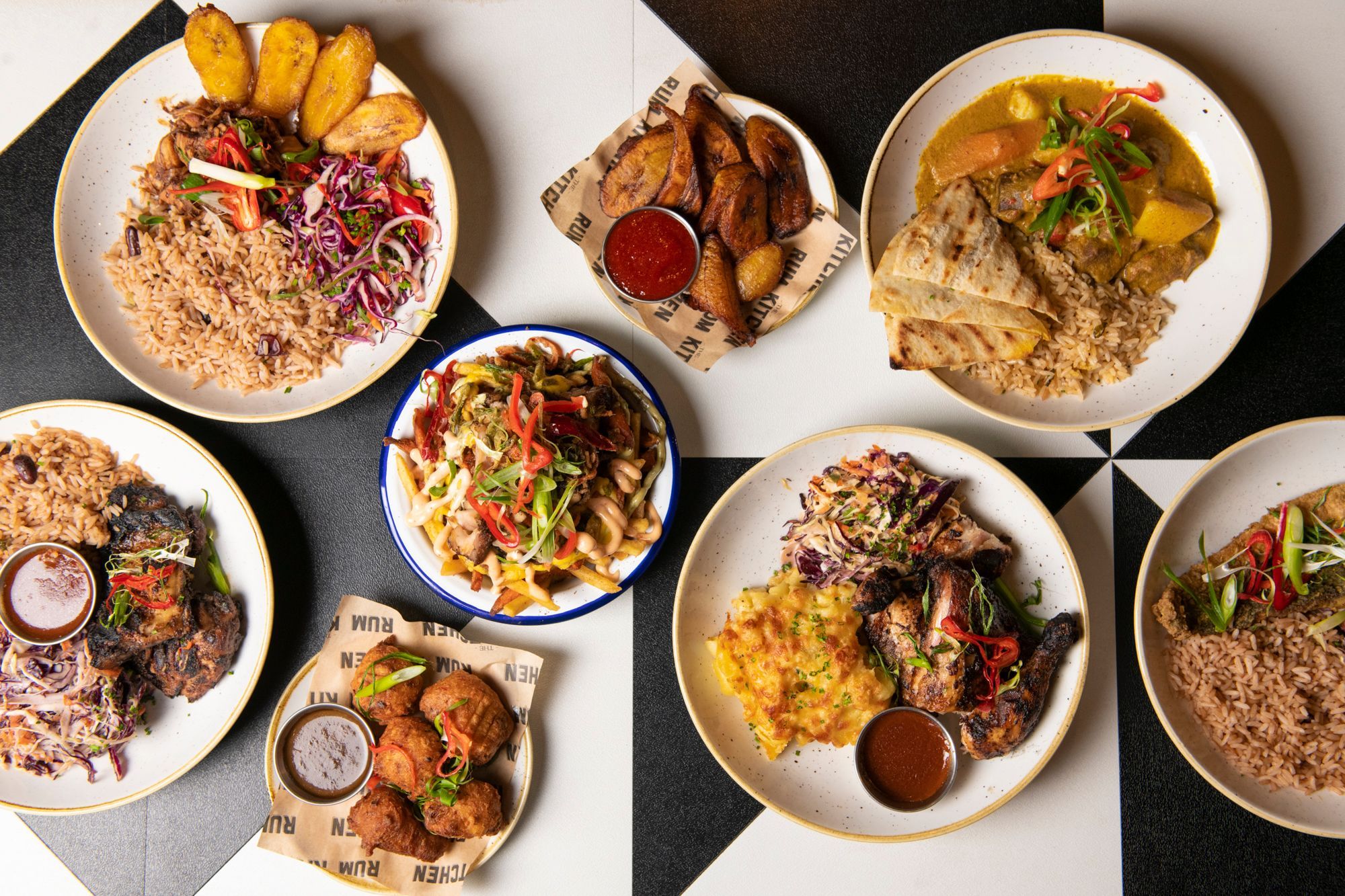 The food is designed for good times with familiar classics such as goat curry and barbecue wings. There are more contemporary takes as well adding a little European fusion such as halloumi burger.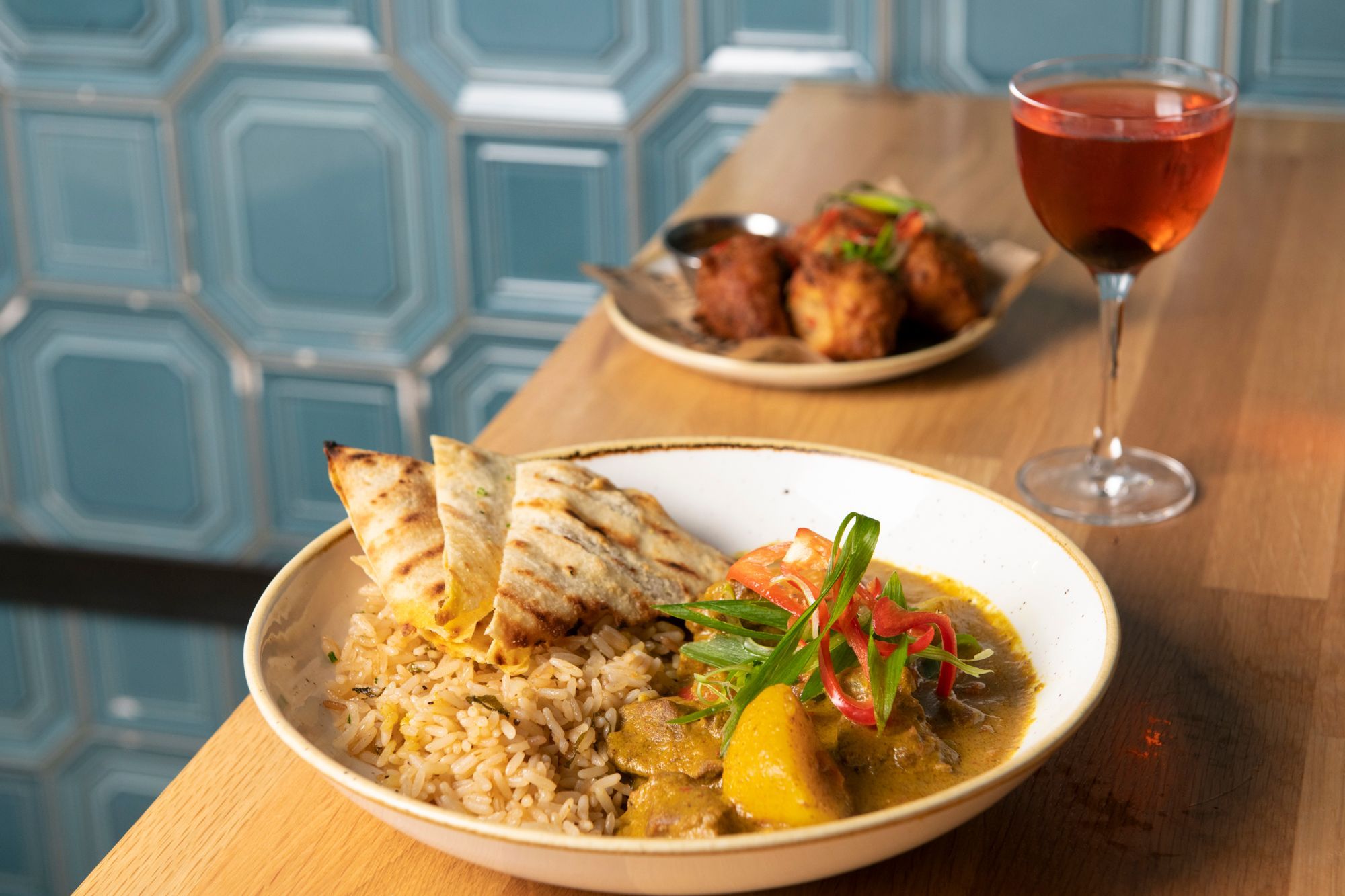 About a third of the menu is vegetarian or can be adapted for vegan. Additionally, Rum Kitchen has an online allergens menu that is interactive so you can hide dishes that contain the things you don't or can't eat.
Rum cocktails
The bar boasts a unique selection of 100 rums. The bar is staffed by rum experts who can take you on a tour of flavours, history and even match your tastes to something significant and special.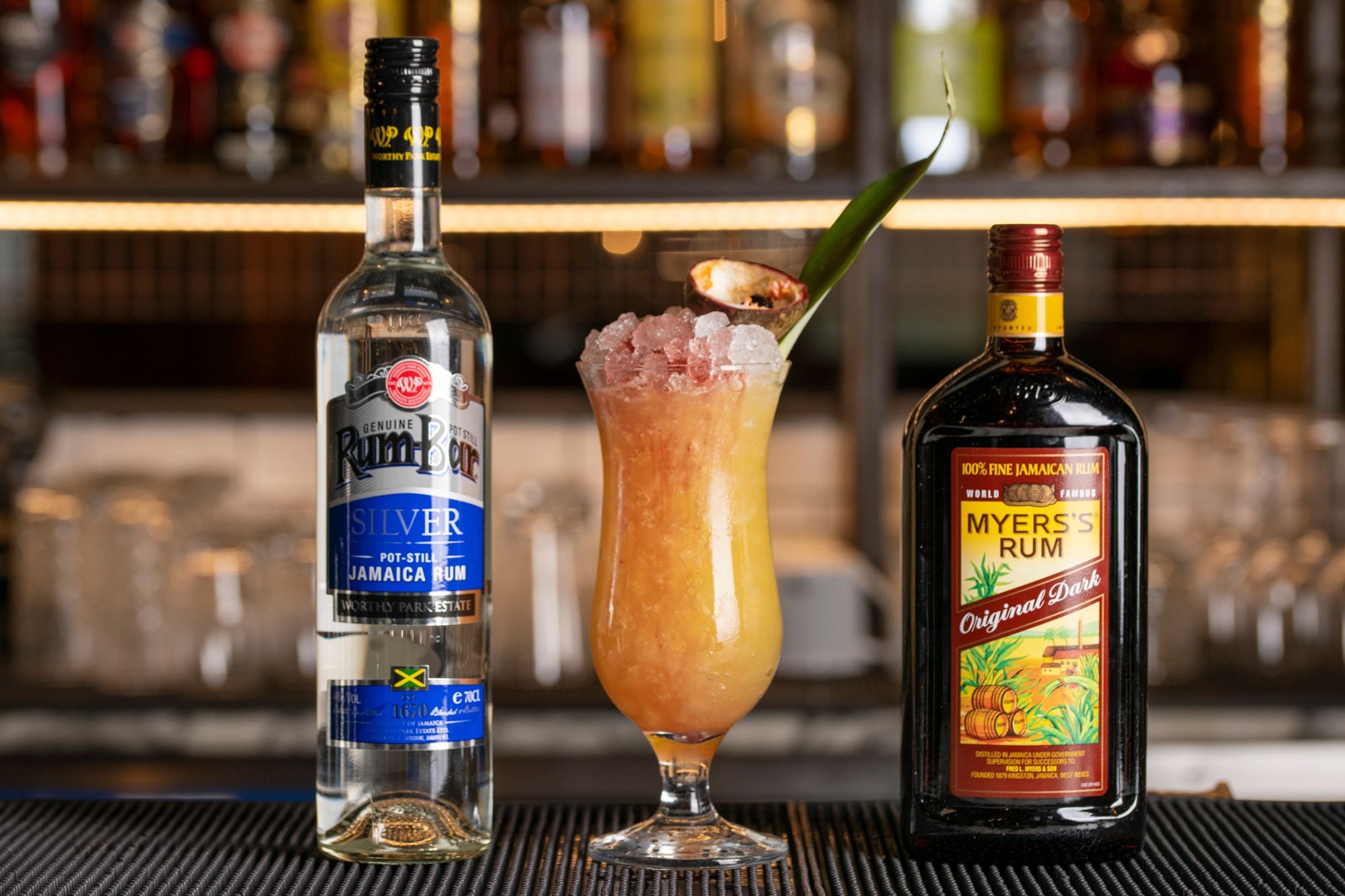 Rum cocktails are naturally a speciality here, be it a mojito, a daiquiri or a house favourite such as a punch Ting Wray. The cocktails emphasise the fruity flavours of the Caribbean and are mostly of the long and fun variety – you're here to party, not to fall off your chair after your second cocktail. There's also plenty of wine, beer and mocktails if rum isn't what gets your party started.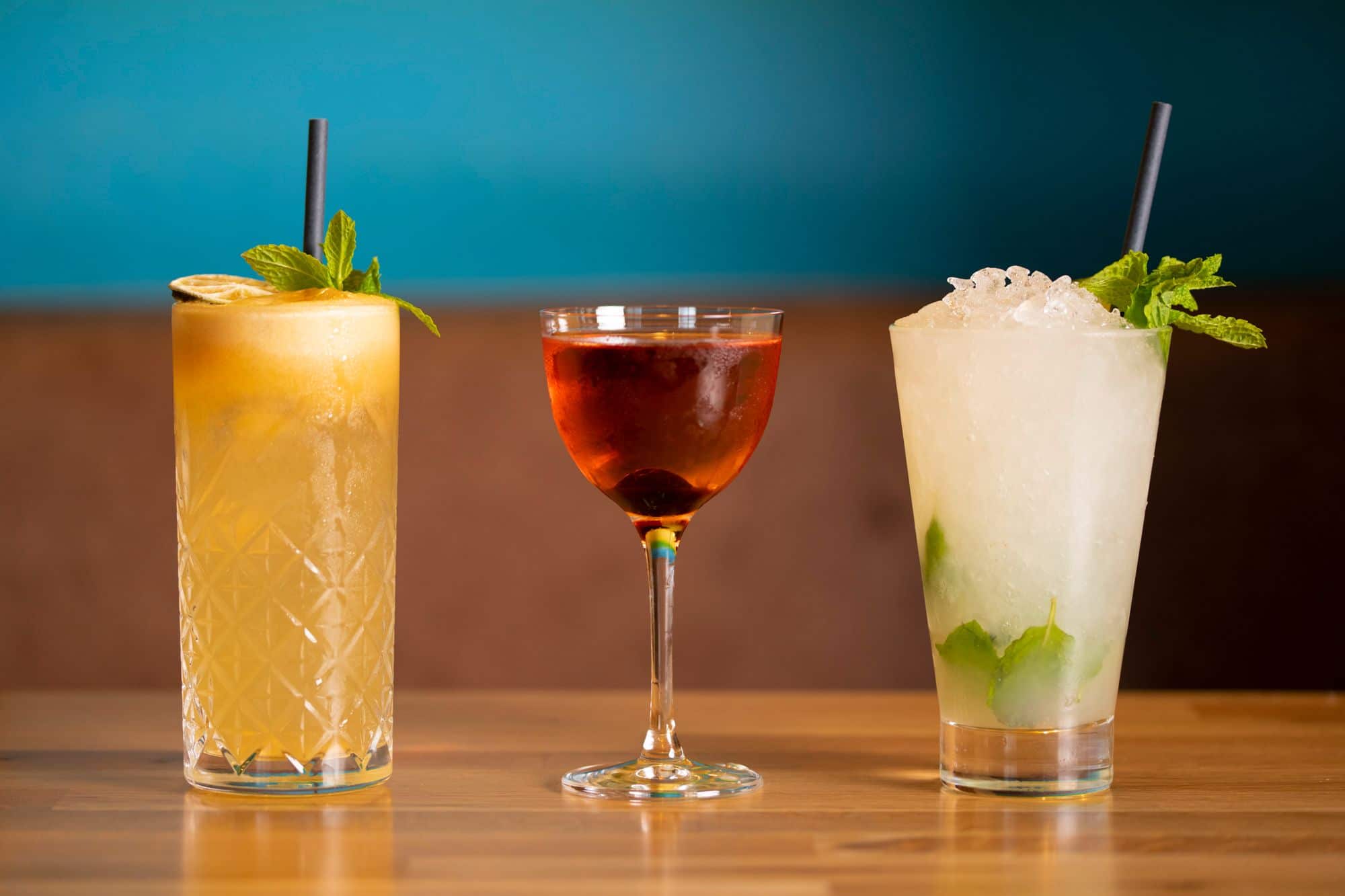 Happy hour
To help get your party in full swing there are happy hour cocktails served daily until 7 pm. These come as sharers or singles and include fiery Jamaican Mules (Appleton Estate Signature, ginger beer, lime juice and Angostura Bitters) and fruity and fizzy LDDs (Appleton Estate White, Aperol, passion fruit syrup, passion fruit juice, lemon juice and soda).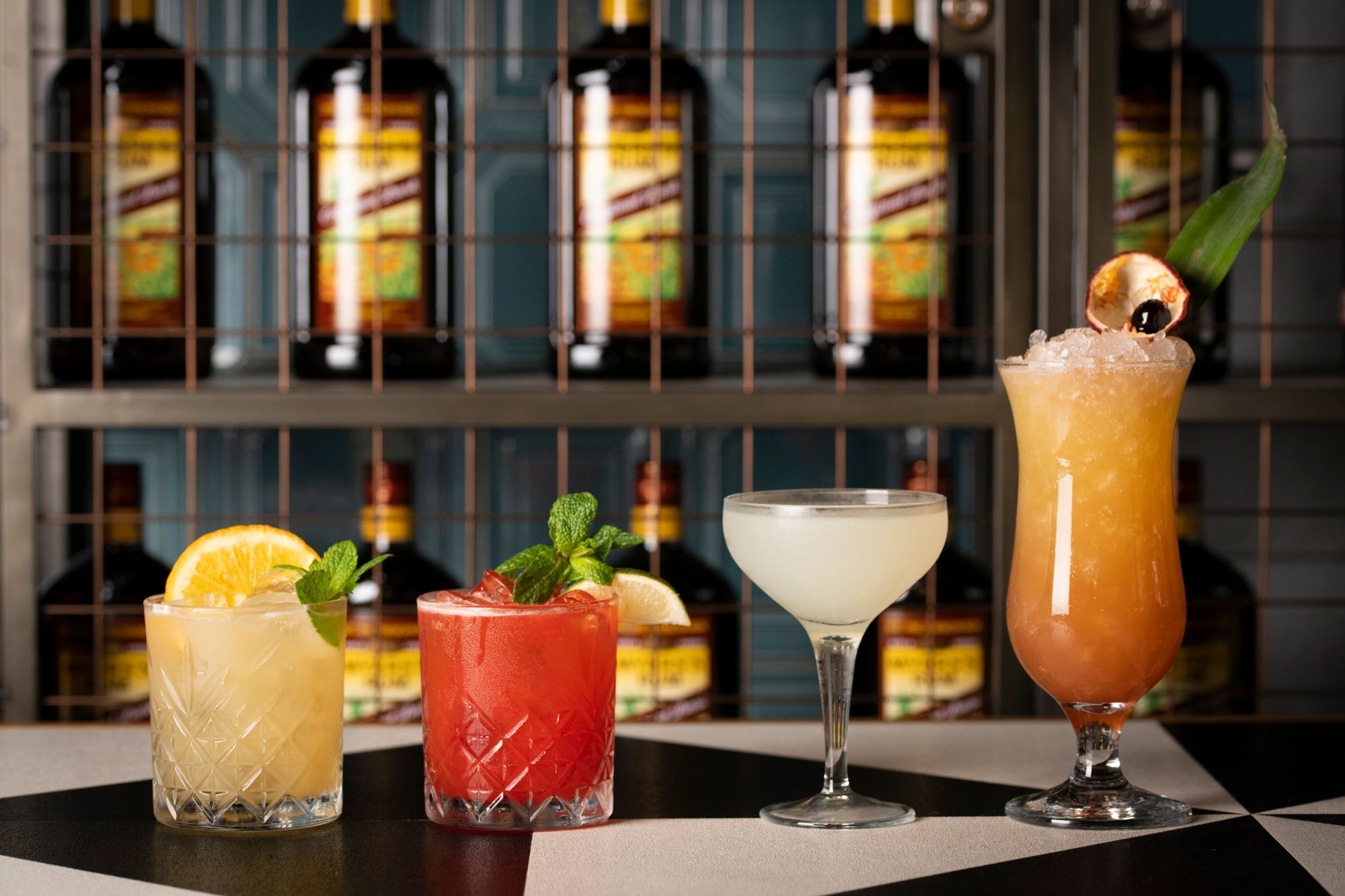 Post a Review
Be the first to review.