I skipped down to the brilliant GungHo this week to try their seasonal cocktail menu. Based on Preston Street, this is one of my favourite cocktail bars in Brighton. So I was very happy to get a look in at their latest tasty tipples.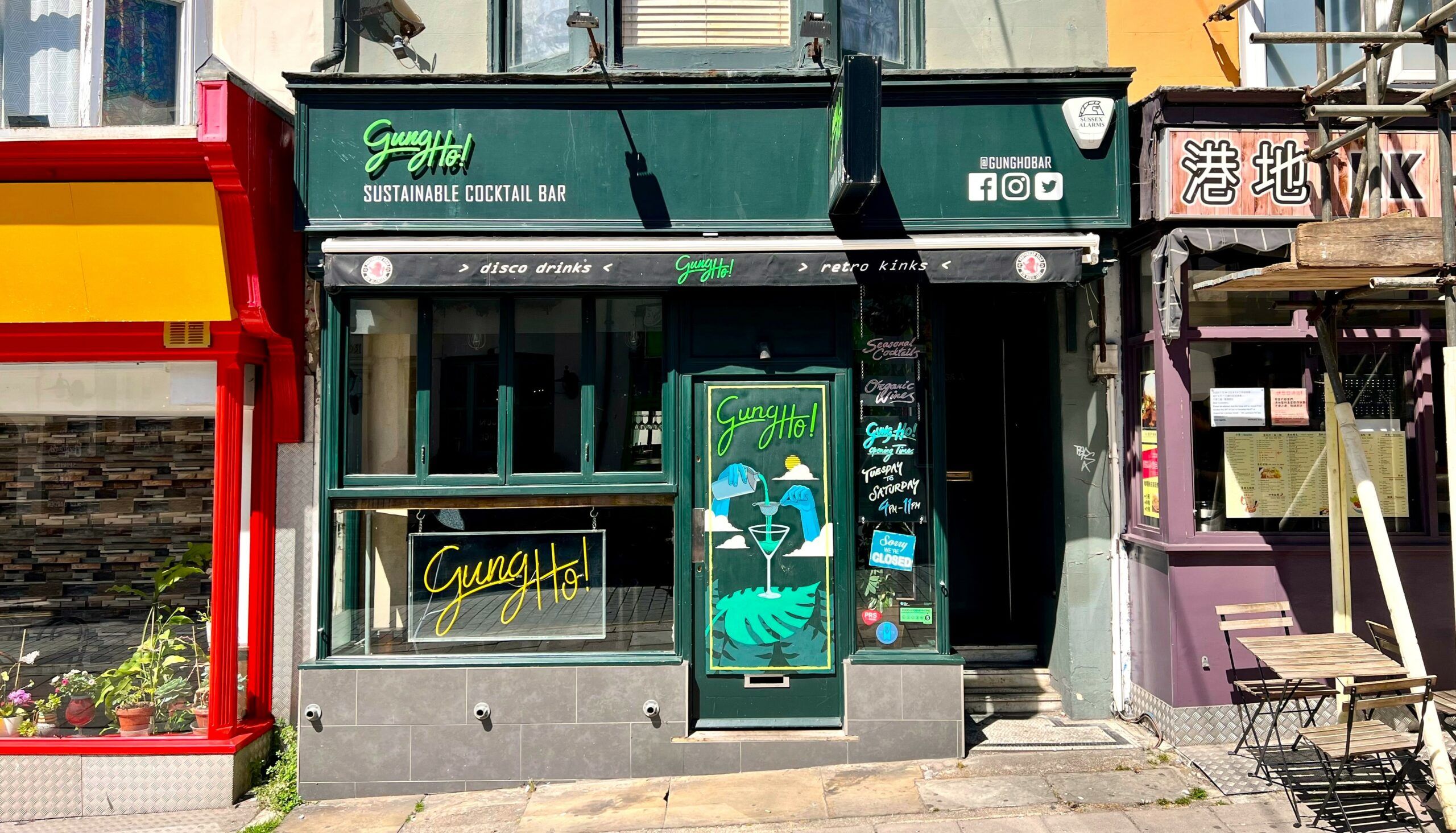 Truly seasonal cocktails
And there were so many good options to choose from! With gin, rum, vodka and mezcal bases, depending on your taste there were then funky, sour, herbal, refreshing and savoury choices –
Green Strawberry – Funky, Juicy, Kefir
Apple/Fennel – Sour, Anise, Bright
Eucalyptus/ Coriander – Herbal, Punchy, Spritz
Lavender – Refreshing, Floral, Aromatic
Greenhouse Tomato – Savoury, Clarified, Flavabomb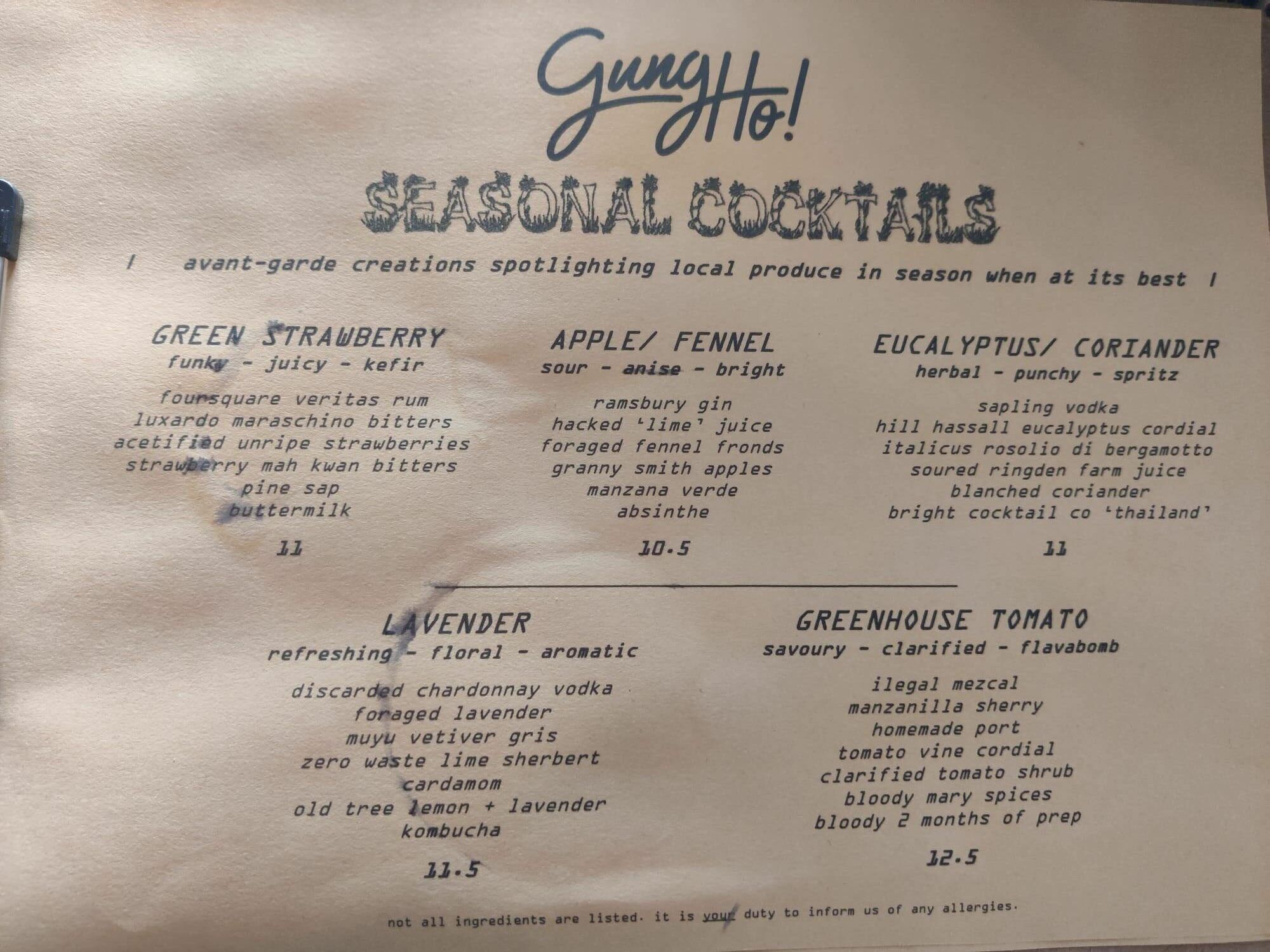 I picked the savoury Greenhouse Tomato because I love Bloody Mary and this sounded like an interesting twist on a classic. Plus, with a Flavabomb intro, I couldn't resist. My friend went for the Lavender, attracted to its floral notes with vodka and kombucha.
We watched intently while they made up our order. The team here are absolute experts in their field of seasonal cocktails, we talked to them about the ideas behind the drinks. Where the inspiration came from and how they get it just right every time (though of course there are lots of versions to get it perfect). Seeing the set up across and behind the bar you can tell they mean business when it comes to preparing exceptional cocktails.
Coupled with the cool decor of open brickwork, art and neon this is a perfect spot for pre or post dinner cocktails. Small enough to feel intimate but big enough to accommodate a crowd it's got the right relaxed vibe for any occasion.
Mind blowing Mary!
Back to the drinks! I'm in love with the Greenhouse Tomato. All the taste of a Bloody Mary but with the look and consistency of a martini. Crazy right? Usually, a good Bloody Mary comes with the thickness of the tomato juice but this is delightfully light, there is no tomato juice in sight! It's super smokey as it's made with mezcal, and has a great depth to it. If you're a Bloody Mary fan you have to try this cocktail, it's blown my mind and I can't wait to get down for another!
The Lavender in comparison was a real thirst quencher, light and really refreshing with a floral twang. Maybe too easy to drink, and of course delicious.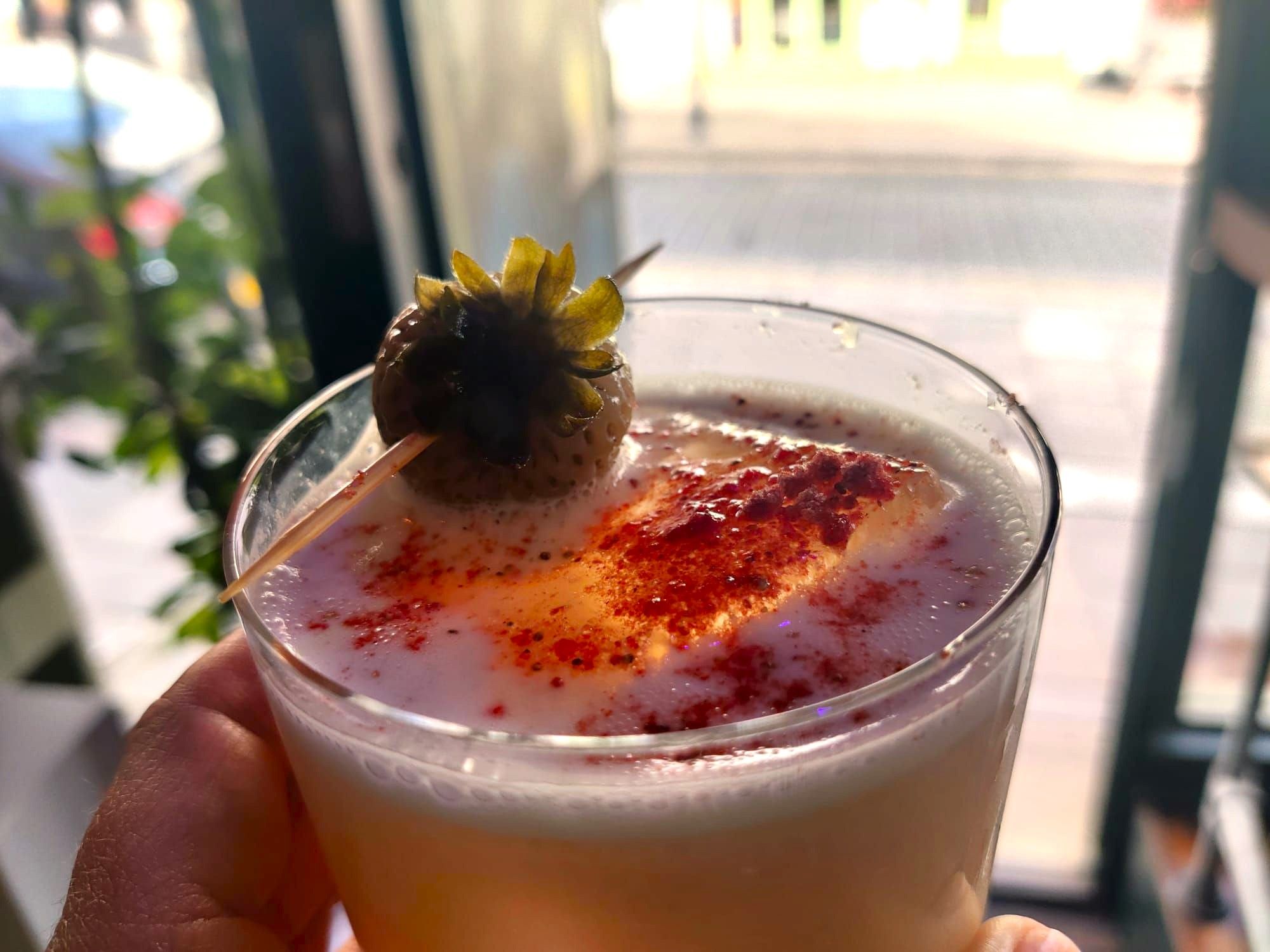 Our final drink was the Green Strawberry, a curious mix of flavours on paper and quite hard to describe – even by the staff – but an amazing taste. Like a light liquid dessert in a glass!
Final thoughts
Gung-Ho is well worth a visit, it's very cool, well thought through and delivers great taste every time. With a passion for sustainability, this really is a one of a kind bar. Even the loos are funky here! What's not to love?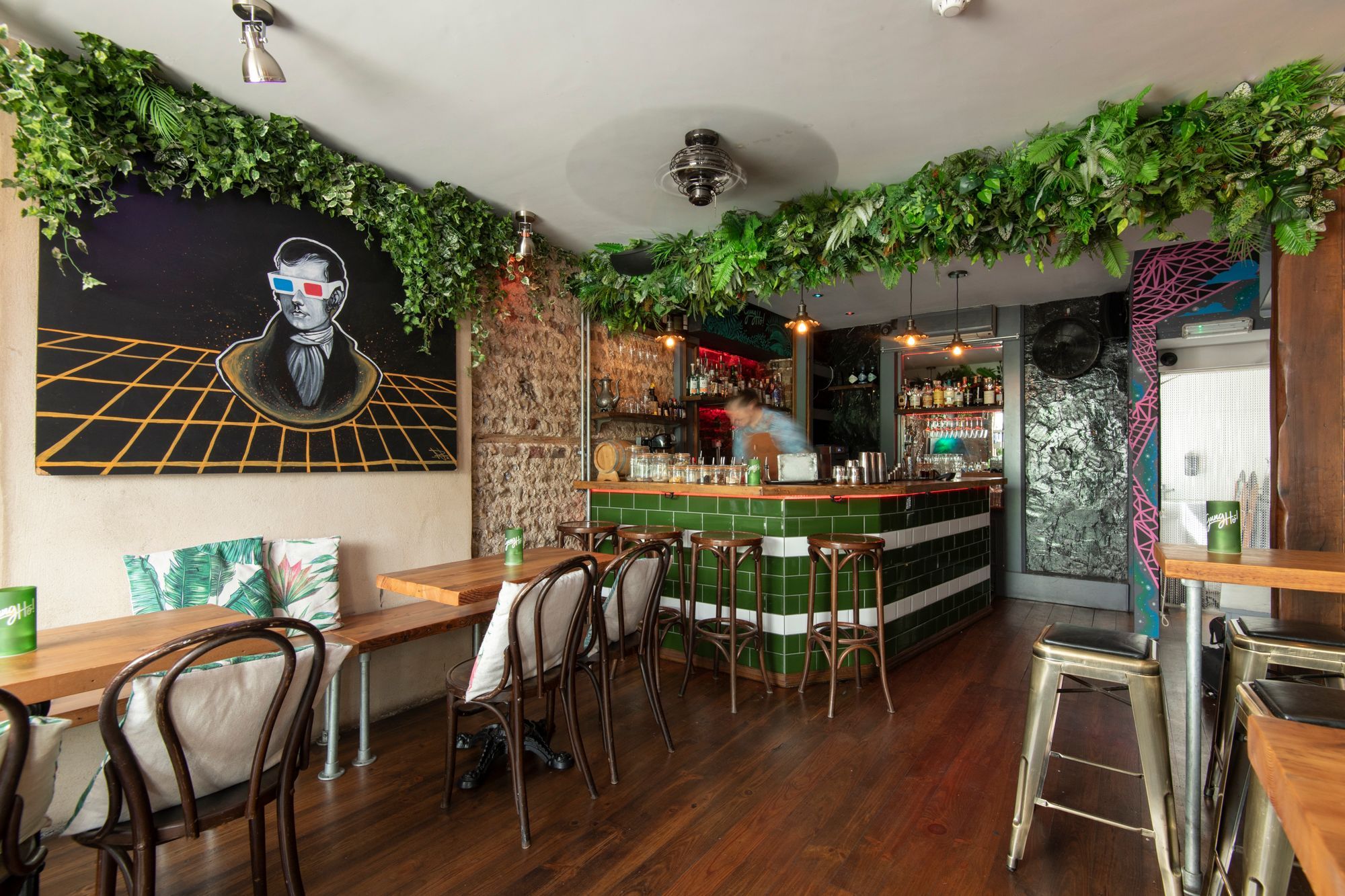 Gung-Ho is a perfect pit stop before or after dinner at a Brighton or Hove restaurant. Or as your main destination. Expect great service and great drinks at affordable prices between £11-13 for cocktails and £7-8 for mocktails. There are also soft drinks, beers and wines if cocktails aren't your thing.
Happy responsible and sustainable drinking!