The Shoji experience at MOSHIMO
Moshimo is one of the city's largest and longest-running independent restaurants. They also have a reputation for bold statements. In 2010 they launched their Vegan Challenge which saw top chefs from around the city coming together to present an evening of Asian-inspired vegan dining to highlight the dangers of overfishing. Their Fishlove campaign uses striking nude photographs of celebrities posed with fish and proved to be one of the most successful global campaigns to end overfishing ever seen.
So what does a giant like Moshimo do when a global pandemic strikes? They go bigger.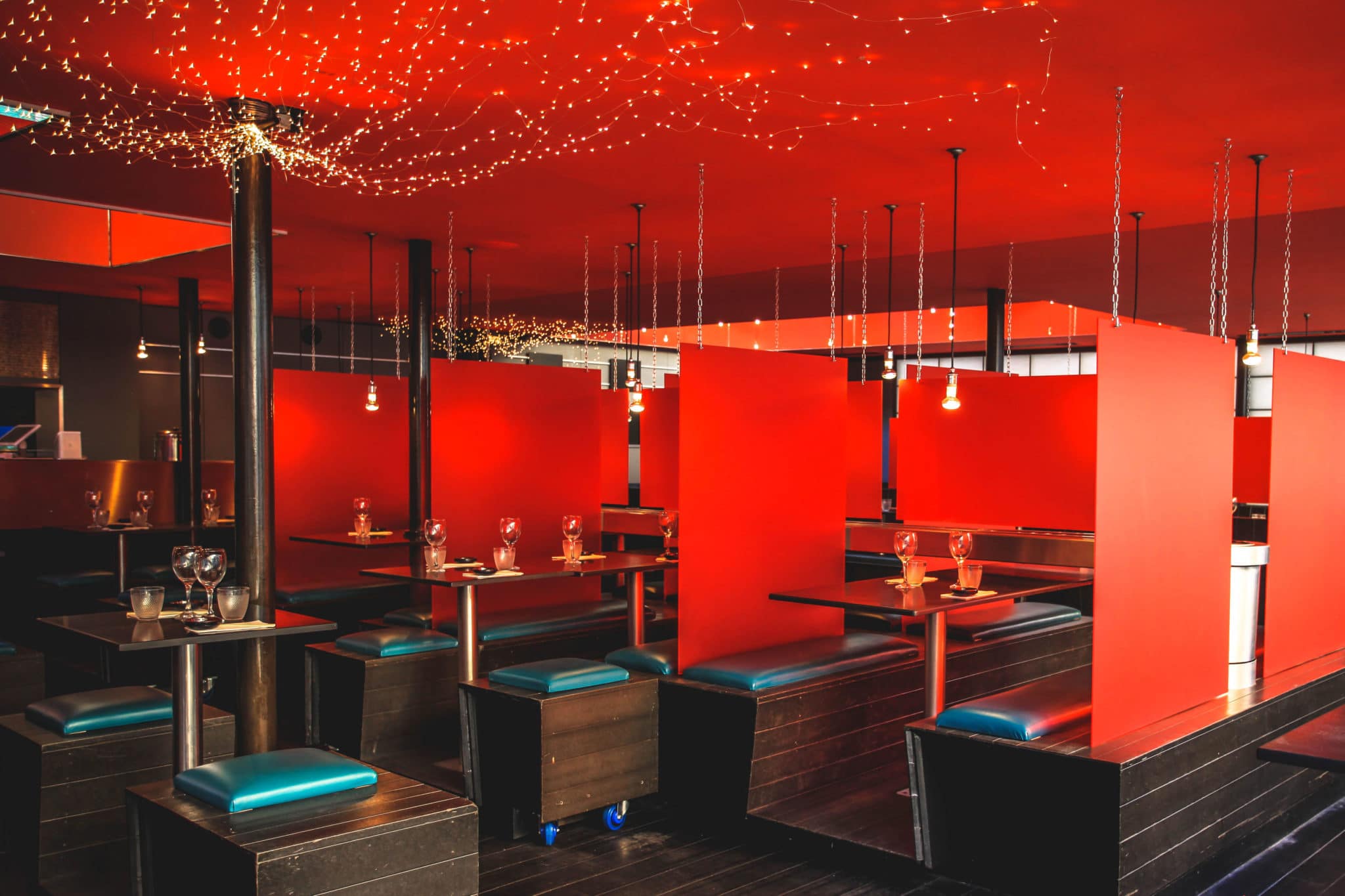 COVID-Chic
The shoji experience at Moshimo is in many ways a natural extension of their existing aesthetic which is based on traditional Japanese sliding screens or shoji screens. But the bold use of semi-opaque scarlet perspex to divide the restaurant interior into booths takes COVID safety measures and turns it into COVID-Chic.
Bold
In their unabashed boldness, the bright red screens now dividing the tables don't draw attention to themselves by trying to hide but disappear by being an essential part of the new look. As fellow diners become mysteriously silhouetted out, the restaurant becomes intimate, intriguing and just a little bit sexy.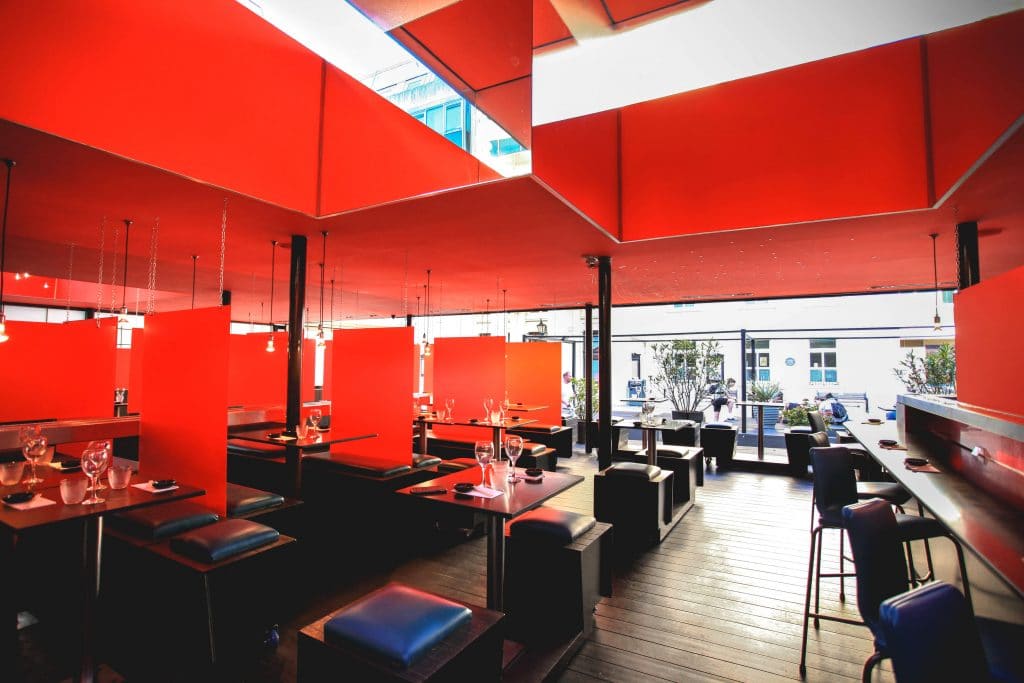 Seamless
The front of the restaurant opens up with additional alfresco seating, and the transition between the two spaces is quite seamless. The staff are fitted out with Moshimo branded face masks in strikingly stylish black and red.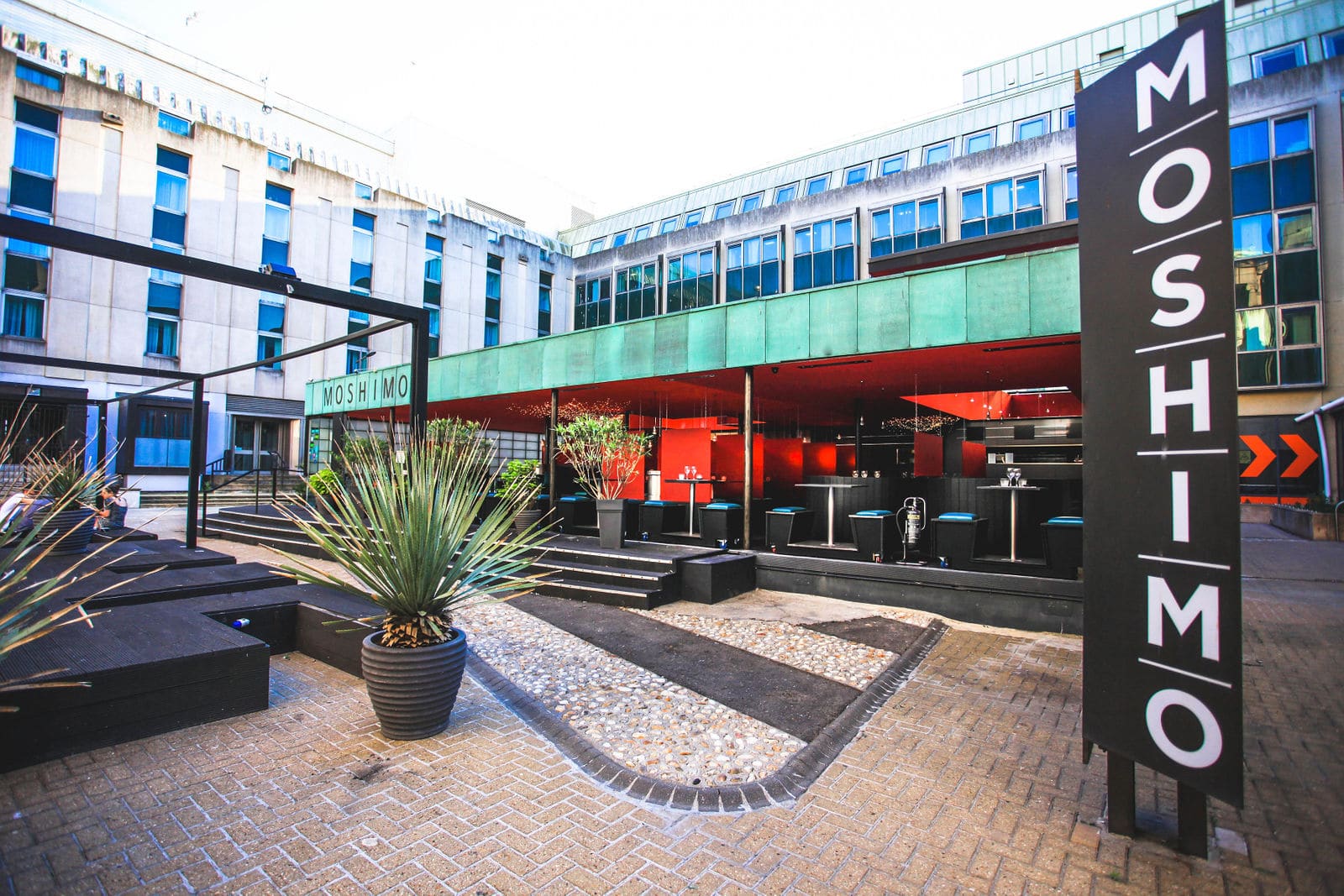 Inspired
On the new aesthetic, co-owner Karl Jones said:
"I told myself that if we could respond to the challenge of the pandemic with creativity and a dose of positivity, we might be able to do something really exciting. After all, some of the best design ideas come from being presented with the toughest of challenges."
Moshimo benefits from being a large and versatile venue and, more than that, the team at Moshimo continue to use their position to address the problems the world faces with creativity, ingenuity and skill.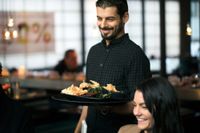 Want to know more about Moshimo Brighton, Japanese & Sushi?
Find Out More