Smorl's Kitchen Review
I imagine the words "artisanal houmous" will have most people outside the Brighton bubble roll their eyes and say things like "that is so Brighton" and "only in Brighton". But then those poor souls probably haven't had Smorl's houmous. Smorl's is a family run business, set up by Sarah (whose childhood nickname was Smorl) who learnt the houmous trade working at festivals. She developed her recipe over 25 years and began trading in Brighton. Brother Christian joined in when the demand proved necessary, although he was no newcomer to catering himself since he helped set up Terre a Terre in 1993.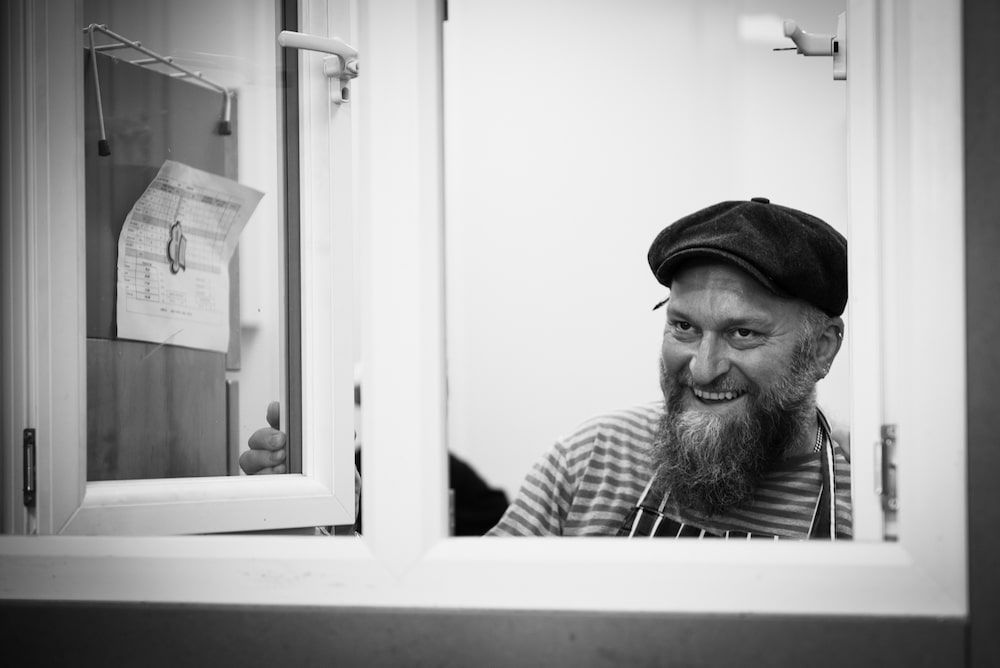 Real houmous
Since beginning as a small business with the goal of bringing real houmous to the people of Brighton and Hove, Smorl's has grown significantly, dispatching 150-200 kilos throughout the city. Most recently the Open Market cafe has doubled in size bringing the kitchen under the same roof and expanding the seating area.
We arrive on a chilly, bright November afternoon, things are feeling a bit wintery, and I'm not too sure about sitting in the open market. Still, where there is food, there is a way. We've arrived in time to hijack the Brighton Food Tour. Christian brings out a tray of goods and talks through the process. Everything is made from scratch. Every lemon hand squeezed every garlic bulb hand peeled.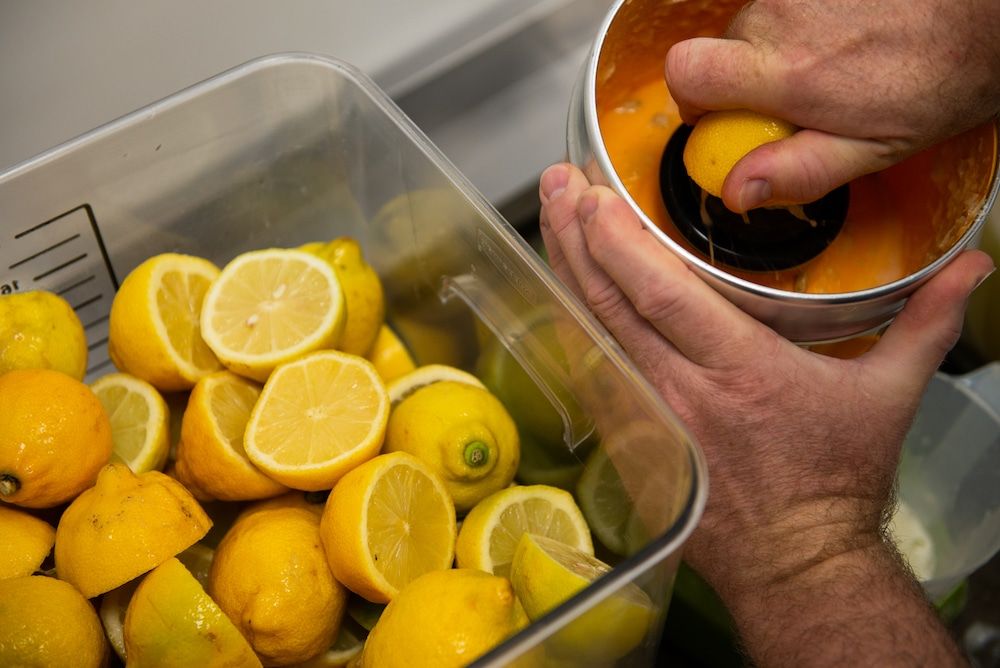 Good for you, and our environment
The chickpeas are organic and cooked with Cornish kelp (seaweed) which helps make the pulse more digestible. Christian explains that kelp has been used as cow feed to reduce the methane emissions that contribute to greenhouse gas (cows break wind around 2000 times a day, I have no idea whose job it was to count, probably an intern). You can read about the research here. A few people spring to mind for who kelp may also be of benefit, and I make a mental note to add it to their Christmas present lists. The Brighton Food Tour tuck into their samples, including the full gamut of houmous ranging from regular up to Thunder Houmous, a houmous so garlicky some folk have started taking it as a cold cure. As another aside Christian also tells us about how garlic is used to heal sick trees, by injecting it directly into the trunk.
Once the walking food tour is dispatched to their next destination, Christian turns his attention to us.
For our purposes we're going to have a few bits of lots of things.
First up is a spicy sambhar dall soup topped with a fermented rice dumpling called an idli and finished with some of their home-made chilli sauce. In the centre of the idli is a zesty surprise filling which brings an exciting top note to the comforting dall. Warming and wonderfully spiced the dall is a perfect start to our meal.
Vegan Bolognese and Hasselback potatoes
Next on the table is a bowl of bolognese with Hassleback sweet potato, pickled red cabbage and a good dollop of the extra garlic houmous. The dish looks and smells beautiful. The bolognese is made with crumbled falafel rather than soy or other mince substitutes. The sauce is spot on, incredibly meaty with rich tomato, Christian tells us it has fooled meat eaters. The Hasselback, houmous and pickle makes for mixing up flavour and texture combinations into an inspiring dish, the base note of each greedy fork full being a food-hug from the bolognese. As our forks go down Christian is out with the salad box, although it's served on a plate.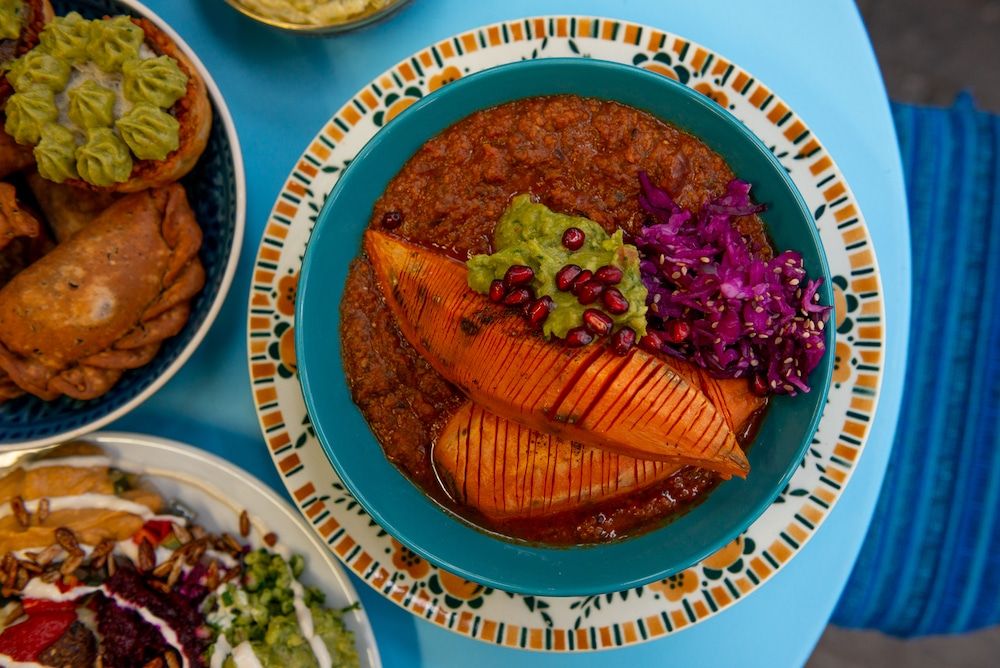 A salad you want to eat in winter
We are talked through what we're looking at; some dozen or more components, vivid descriptions rear up like beetroot caviar, almond tapenade, butternut splat (yep, they call it splat). This too is stunning, incredibly colourful, a terrain of textures and flavours, warm spices and cooling coconut yoghurt (which for a vegan yoghurt is very impressive, super yoghurty, not at all coconutty). Here too we get some of the legendary falafels, which unlike other contenders are crispy on the outside and a well packed and spiced ball of chickpea goodness on the inside, they're not bulked up with anything, so they're gluten-free too. A salad box isn't what I'd immediately want on a cold day, but I can see why this remains popular throughout the year, it's filling but not heavy, comforting but also feels good for you. Sarah comes out to say hello now and see how we're getting on. We're having a lovely time eating like gannets and revelling in mouths full of glorious flavours.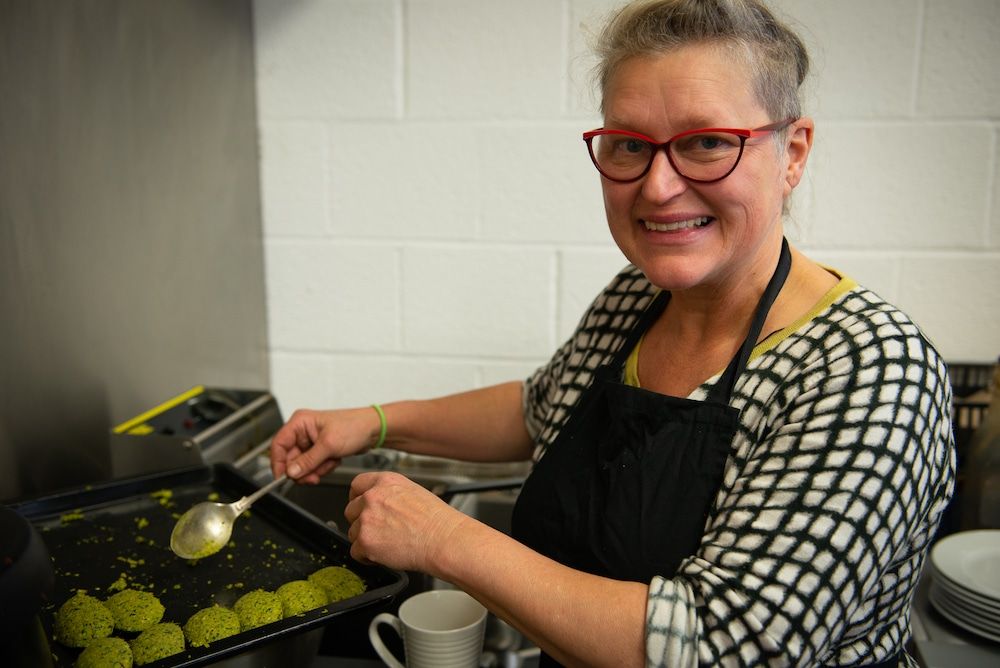 She brings with her yet more food, a spinach and basil lasagne. Verdant green with soft, melt in the mouth lasagne sheets layered with spinach and basil, it is creamy without trying to be cream, wonderfully fresh, and a comparatively simple dish after the salad.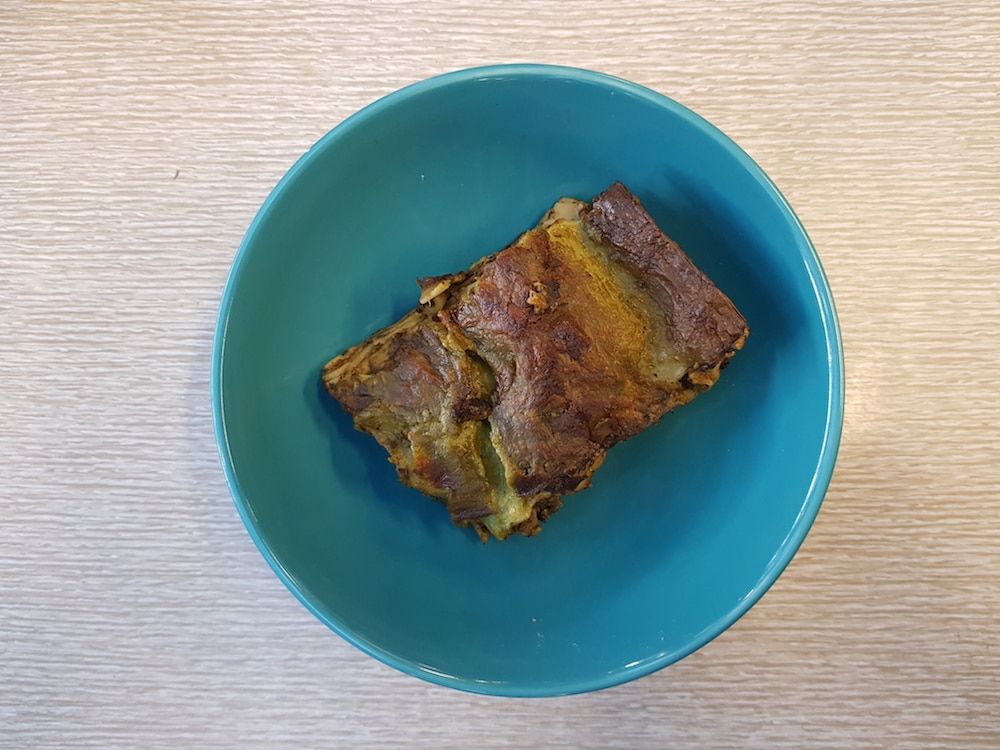 Death by deliciousness
In a last-ditch attempt to kill us with food we are presented with one of their falafel pittas, this is in part also to try the pitta itself which is made in Newhaven by Mamoosh bakers. The pitta is blessedly light, and you can tell it is super fresh. Filled with more amazing houmous, salad, pickles and dressings, again in total over twelve components go in. I love the crunch and vinegar smack of pickled cabbage against the chew of falafel and creamy houmous.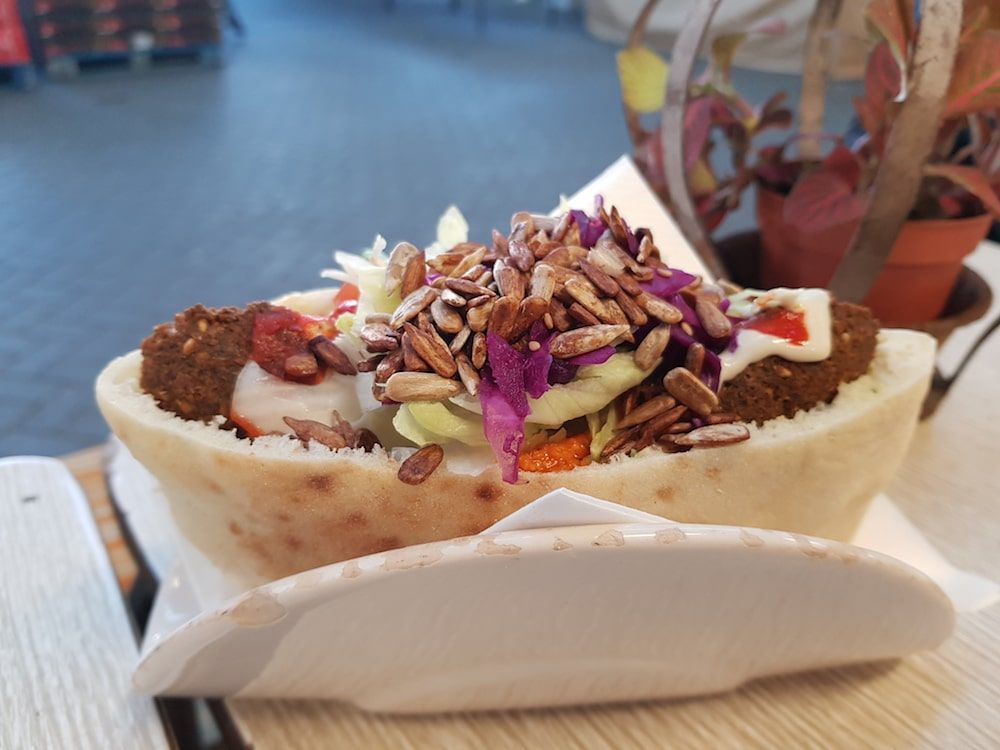 10% off takeaway Smorl's Houmous
In the fight between man and falafel, man wins, but only just. Before leaving we pick up a couple of tubs of houmous to feed us during the week (they don't survive the weekend). Knowing as I now do, that as an incentive to reduce plastic consumption you can get 10% off your houmous if you bring a container I shall be back regularly. I know, I know, eco-incentives on buying artisanal houmous is "so Brighton". Too right.