Tapas Revolution Brighton
It's the attention to detail that makes restaurants stand out, and Tapas Revolution offers it mucho. The décor immerses you in a beautifully lit Spanish outpost with 'living' walls, corrugated iron bearing the names of Spanish cities, and sumptuous banquettes. It's just a nice place to be; a moment of a laidback life in the centre of our busy city.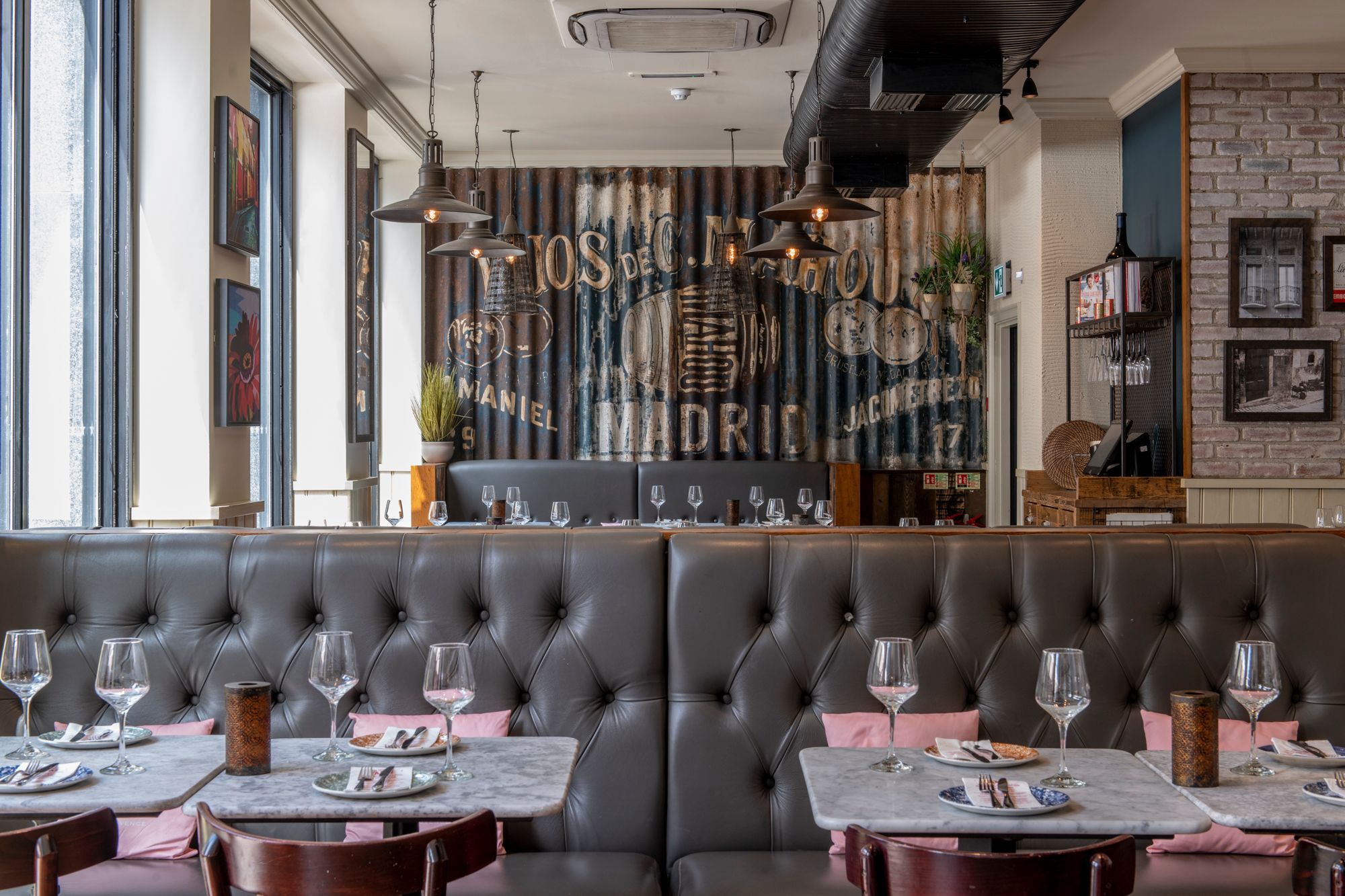 The napkins tell the history of tapas: how King Alfonso X 'The Wise' was given small plates of food to moderate the adverse effects of his alcohol consumption, and how he decreed that free tapa be served with all alcohol across the land. A wise move indeed.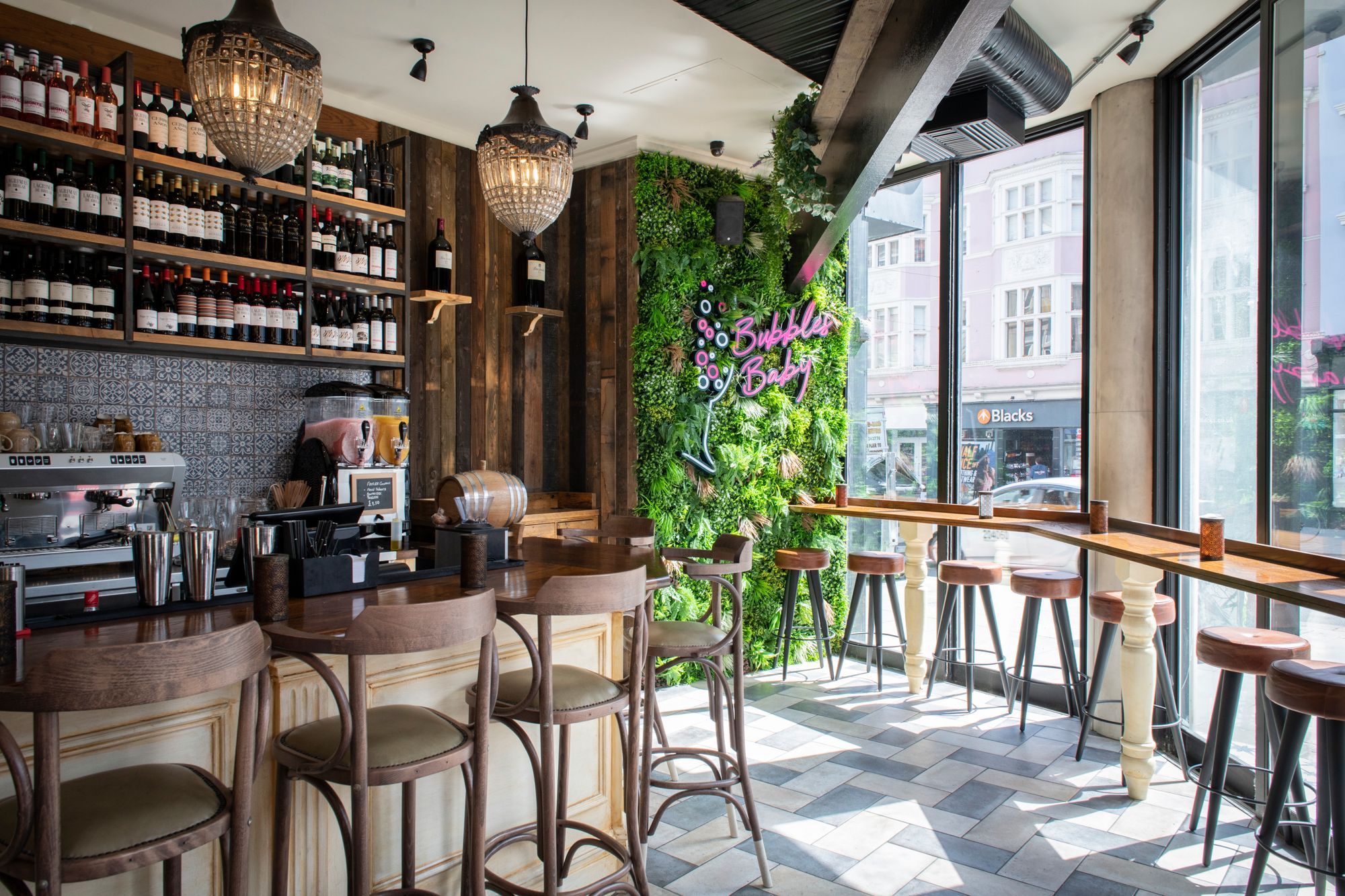 A Spanish Welcome for snacks and starters
It's all about smiles as you're shown to your table and offered snacks to start, and smiles are infectious, which makes the Jamón Serrano – dry-aged for up to 24 months and served with crispy breadsticks – an even smoother, shiny, salty delight. Spain has arrived and it's delicious.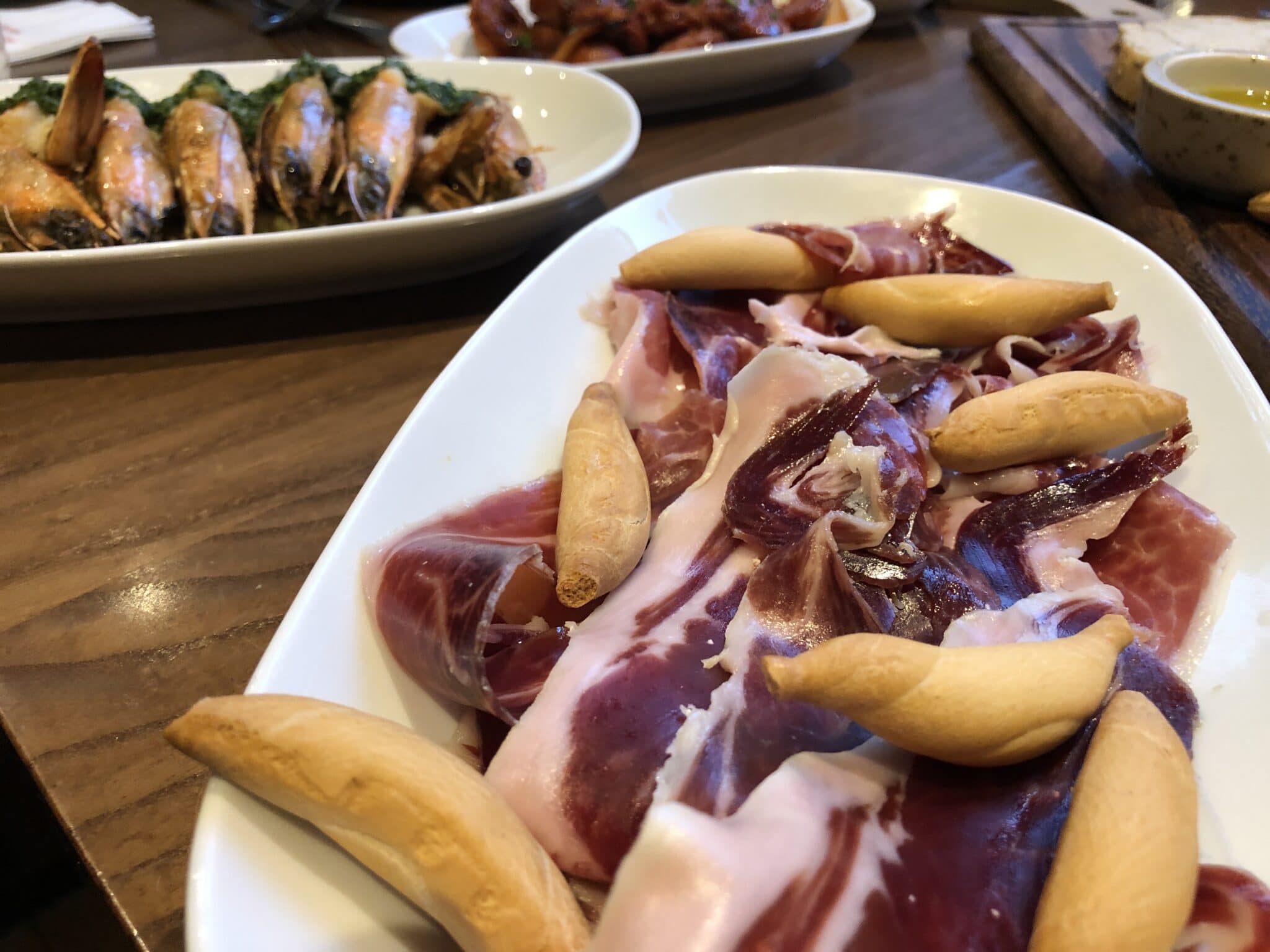 We side this with a sharing mixed breadboard with alioli, extra virgin olive oil and sherry balsamic for dipping. Just to soak up the alcohol, as King Alfonso would have wanted. The Alioli cuts a garlicky punch and performs perfectly with the crunchy breadsticks; the charred white bread soaks up the oils.
The Spanish sure know good olive oil, and the traditional balsamic adds that familiar mellow tartness and sweetness. Tapas Revolution adds a touch of sherry to their balsamic, and it's magic.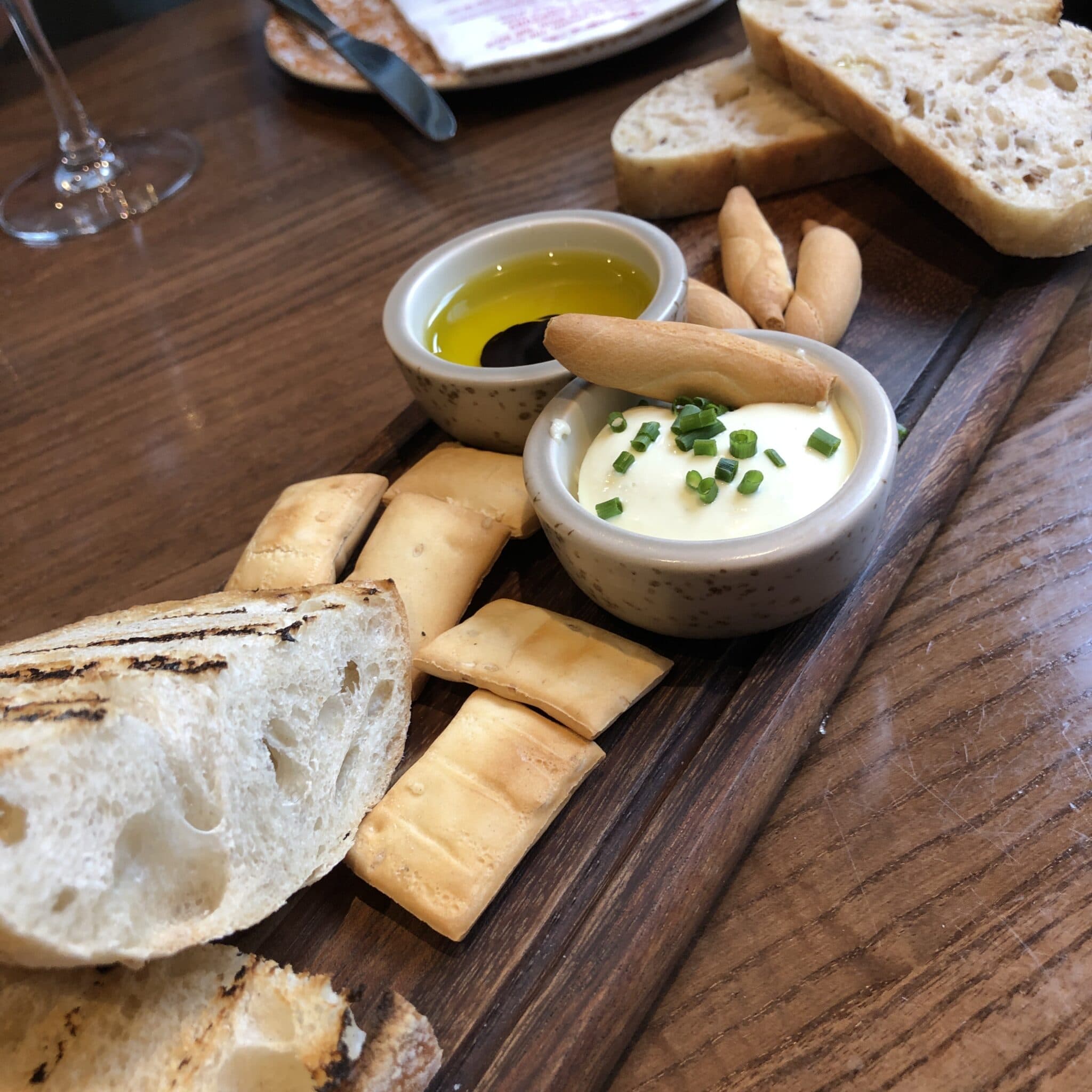 Two words of joy: Chorizo, and Gambas
If you're a meat and fish eater, no visit to a tapas restaurant should be without Chorizo and Gambas. Tapas Revolution serves some of the best Chorizo we've tried in Brighton, roasted in cider and as spicy as you'd hope. Each mouthful is like taking communion from the Saint of Chorizo Sidra as it sizzles on your tongue and delivers its wealth of intense flavours.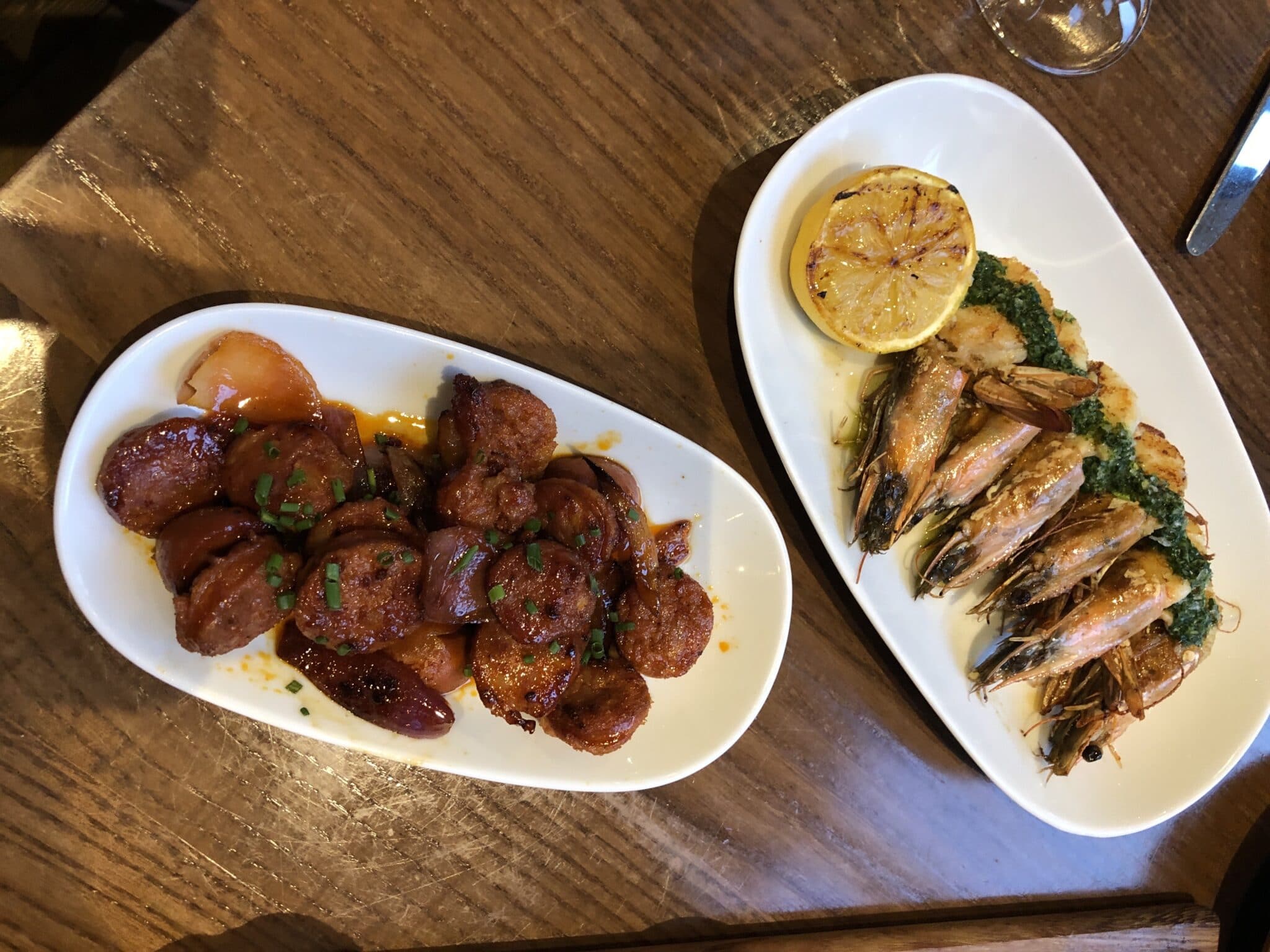 The Gambas al Ajillo – Tiger prawns with garlic and parsley oil cooked in the traditional terracotta pot – are large, juicy and meaty, oozing garlic-infused oil with a lemony cut through. Apparently, parsley counters garlic breath, but the taste is so good it's worth foregoing any kissing potential.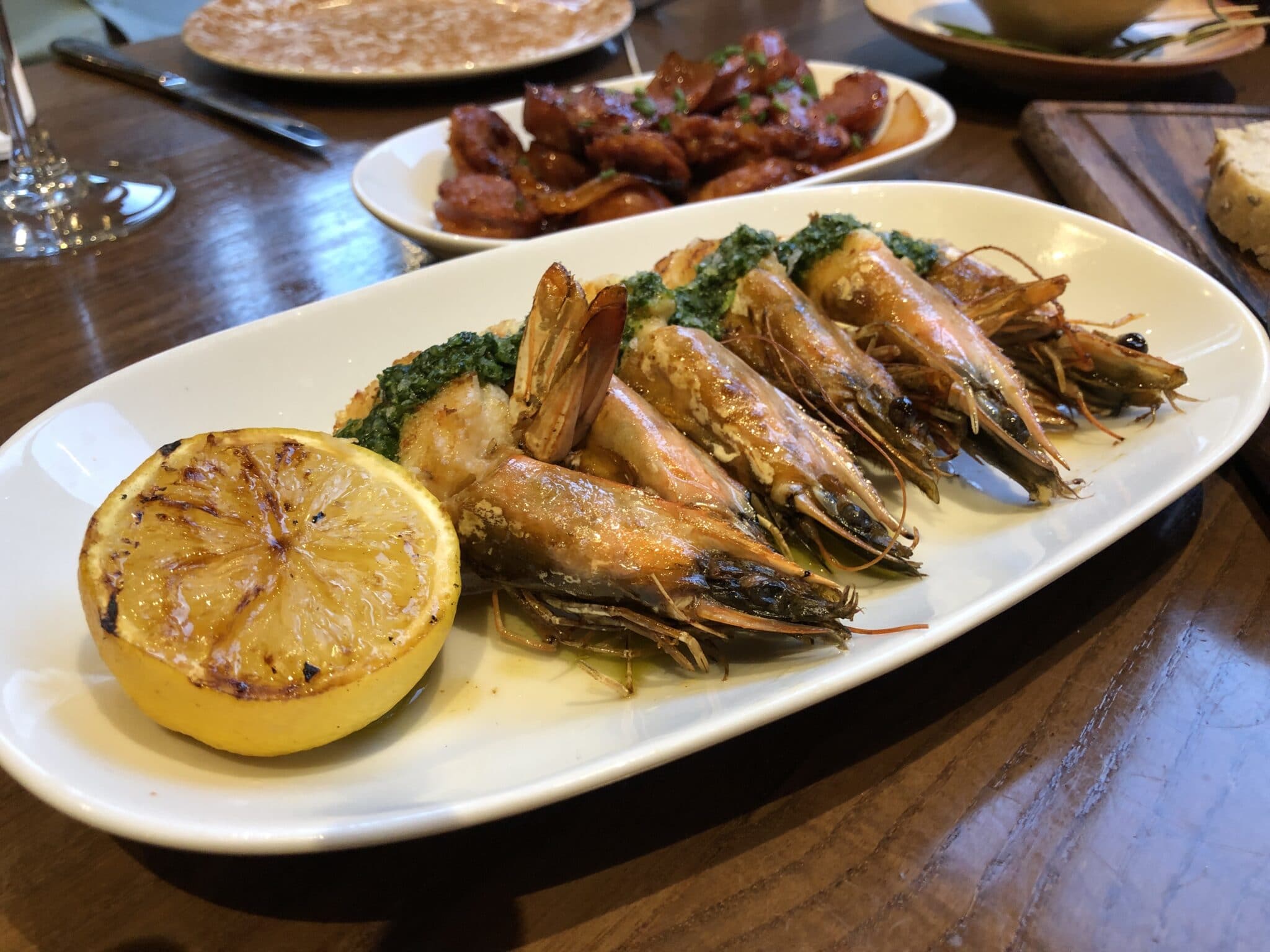 Paella: authentic Valencia edition
We're assured that the Paella Valenciana, cooked with chicken, green beans, artichokes, red peppers and rosemary – is the real deal: an authentic taste of the beautiful city of Valencia, from which Paella originates. It's served in a traditional, hot dish with a sunray array of lemons and vegetables spanning out across the top, and we dive in.
This paella has the power to transport you to la verdadera españa. The al-dente rice is bursting with flavour, the subtle spices and herbs absorbed into each forkful.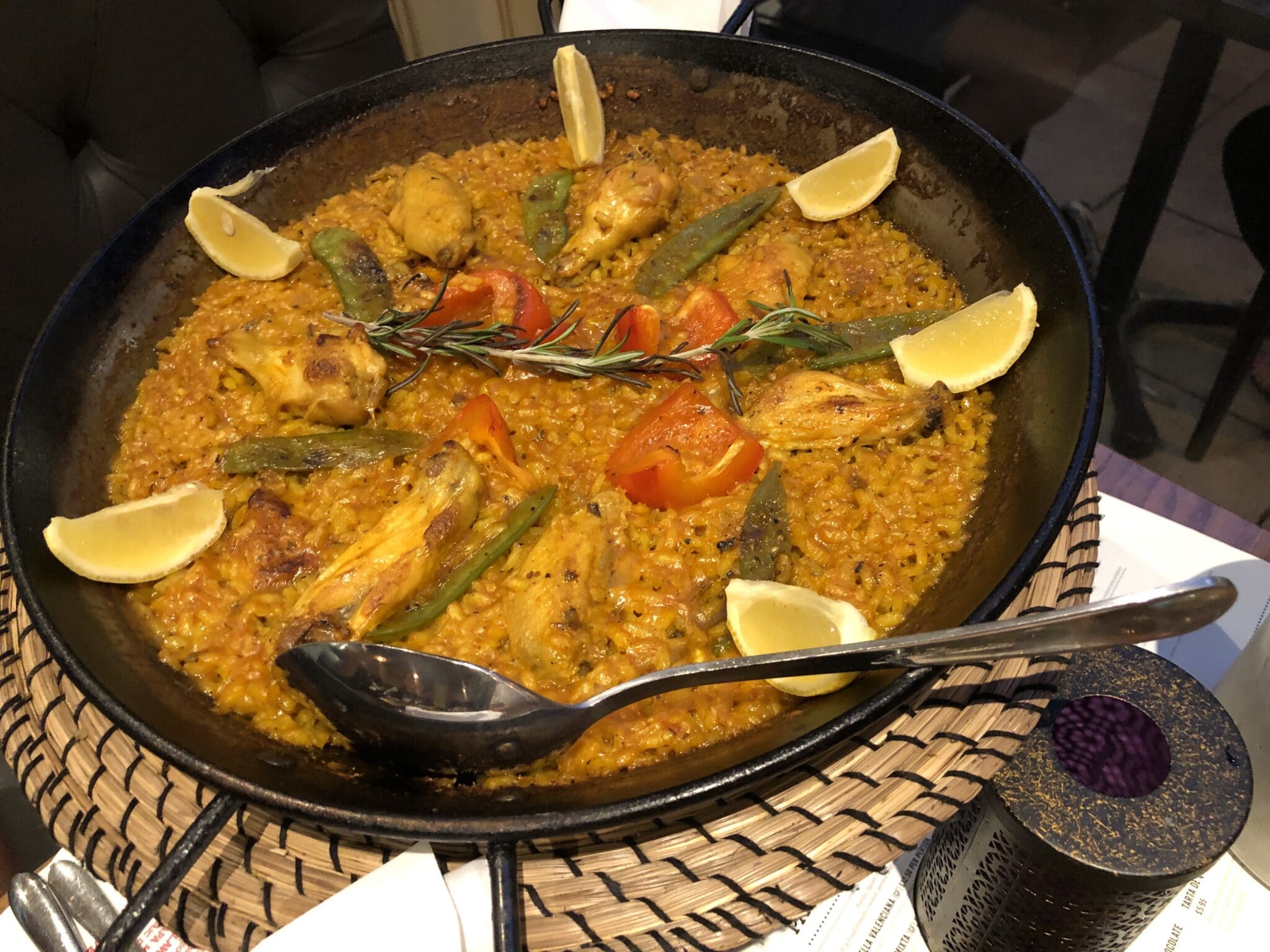 Tapas Revolution opened just after lockdown and is already a favourite; it seems to be nestled beautifully between Brighton's Royal Pavilion Gardens and a Valencian backstreet hotspot, with a touch of Madrid-cool. Tapas is food to be shared, and it's time to share the love.