Dine with all the flavours and sounds of Caribbean carnival at The Rum Kitchen
If dining on Caribbean culinary classics to a backdrop of the islands' iconic Carnival celebrations sounds like your idea of a great night out, then pay attention. With a menu made up of jerk chicken, pulled pork and mac & cheese (plus an excellent rum list), London's latest export has arrived in Brighton, and not a moment too soon.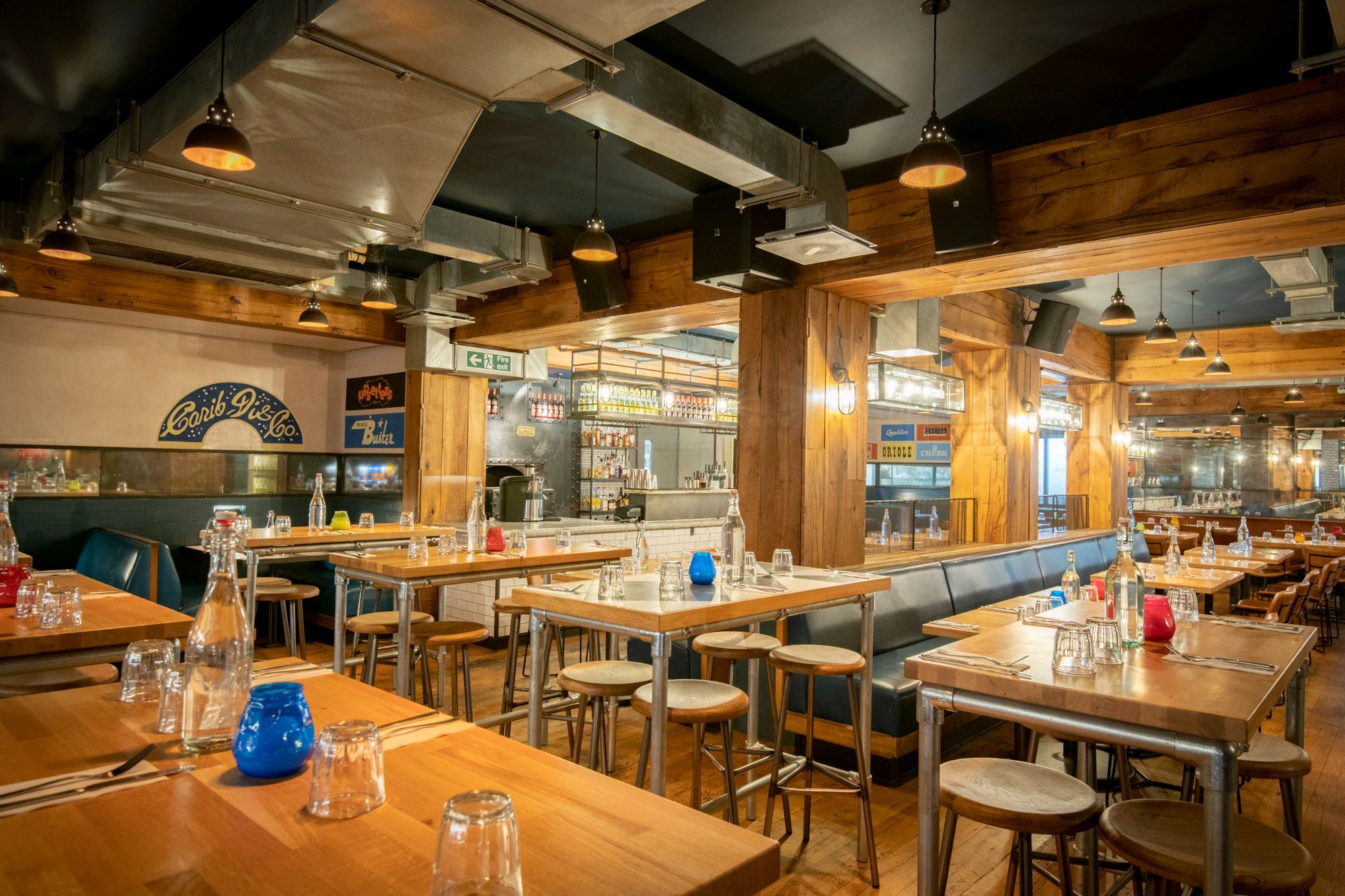 Nestled in the middle of Black Lion Street – just a stone's throw from the sea – The Rum Kitchen is buzzing with an energy that's harmonious with the bars that surround it, bringing plenty of Carnival vibes for everyone. The restaurant also hosts a live DJ on a Friday and Saturday night, vying for attention with its neighbours as it comes alive with a playlist of classic reggae and 90s RnB from 7 pm until late.
A rum menu to please even the most discerning of pirates
With more than 100 different rums held in their bar, there's one thing you can always rely on at The Rum Kitchen, and that's a great Caribbean cocktail.
Whether it's a citrus Kingston Spritz or a fresh pineapple daiquiri, The Rum Kitchen has you covered with rare rums from around the world, expertly blended with bold mixers and fresh fruit to add a unique spin on cocktail classics.
In fact, it's so confident about its cocktails that it runs a daily happy hour, offering £5 cocktails from 5 pm-7 pm daily, which we were fortunate to take advantage of.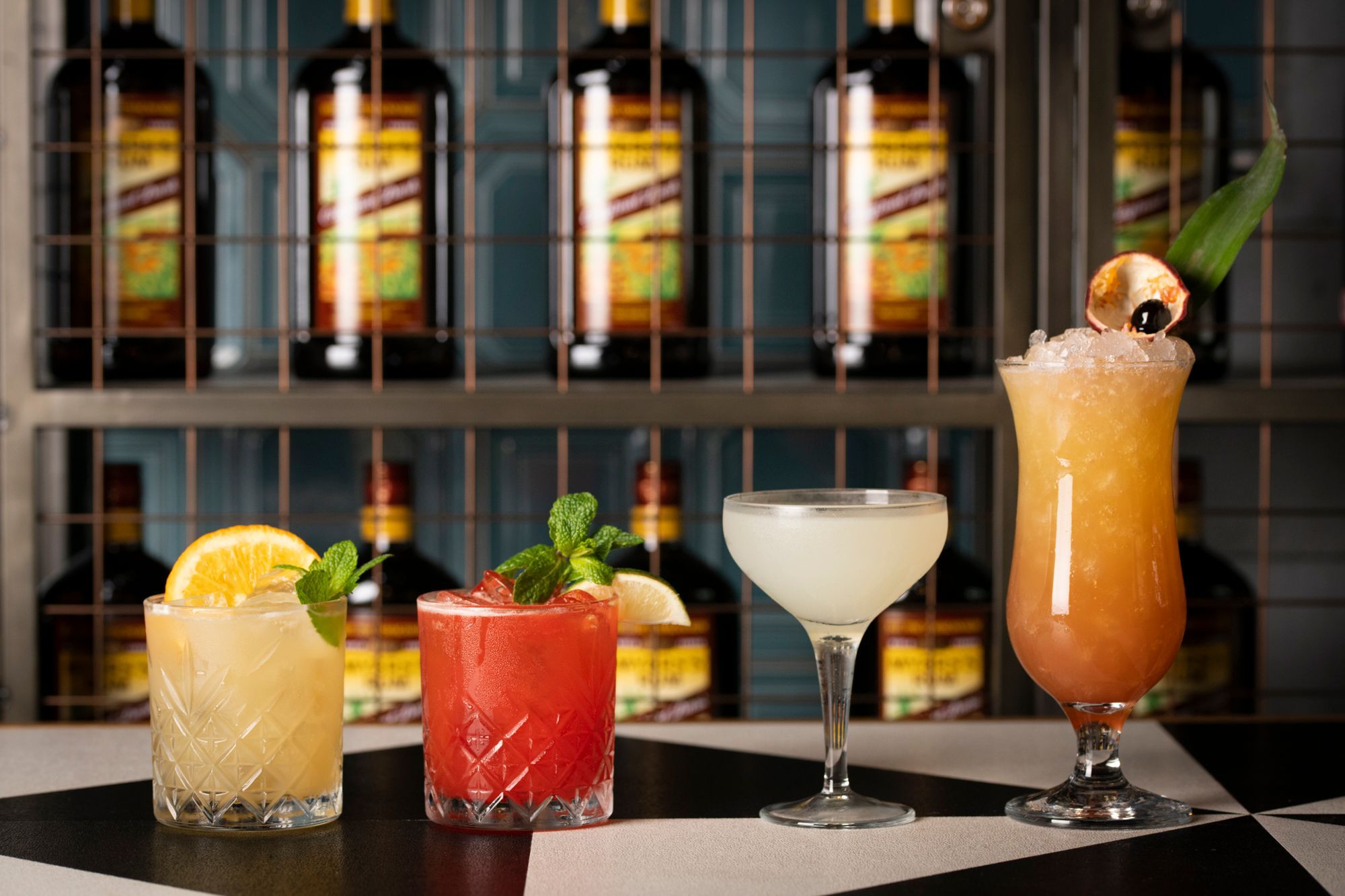 Inspired by the restaurants' nod to Caribbean heritage, we decided to opt for its twist on an old favourite by ordering the banana colada, which was even more tropical and creamy than its more common pineapple counterpart. On the recommendation of the waiting staff, we also tried the AFD cocktail – a bright and breezy combination of Kingston 62, lemongrass, ginger, mint, lime and lemonade – and the Jamrock Punch, which is made up of Appleton Signature, Koko Kanu, grenadine, pineapple and guava.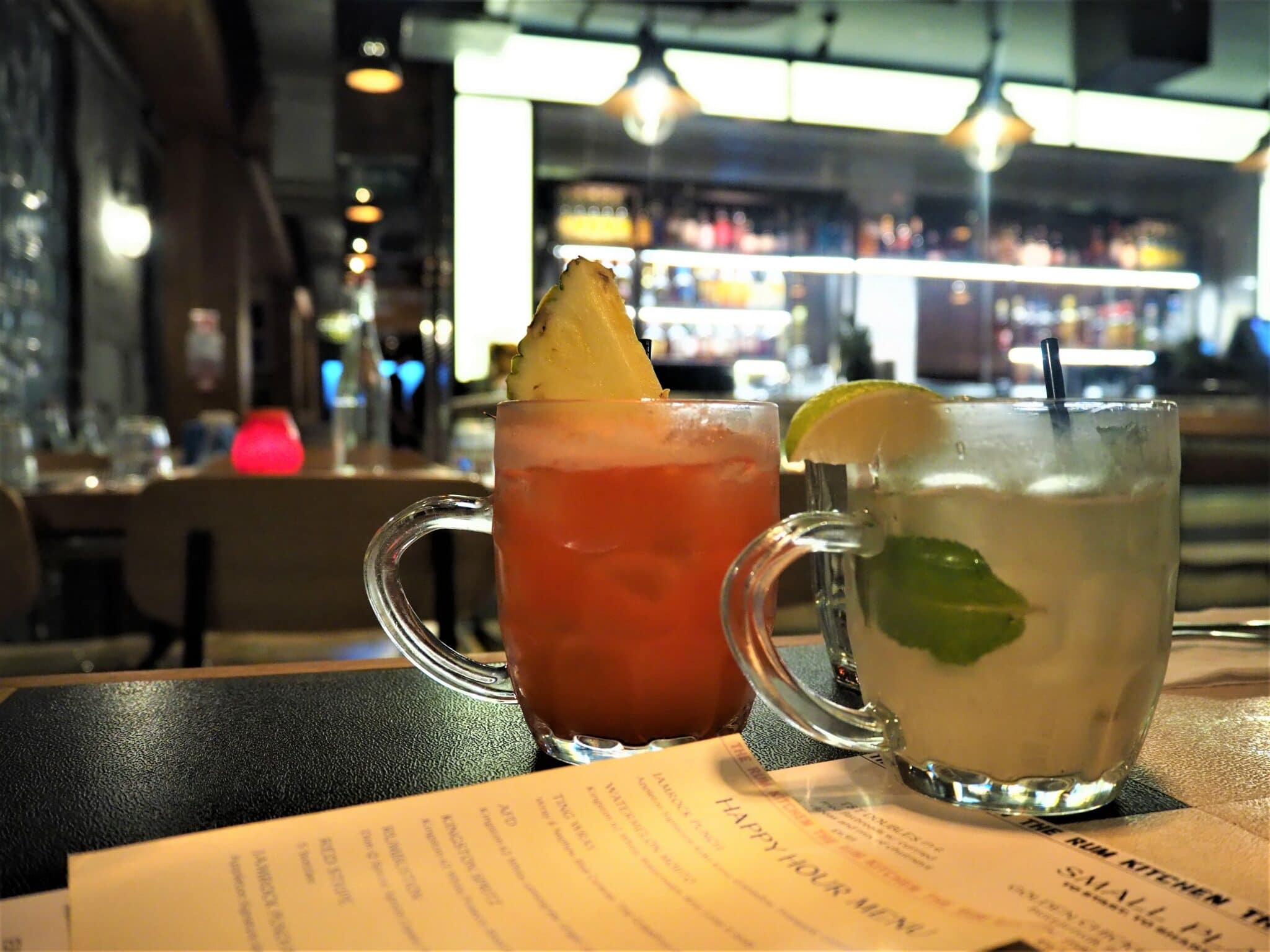 Palates of the Caribbean
It's well-known that food is a huge part of Caribbean culture, and The Rum Kitchen harnesses this knowledge to deliver an excellent menu that honours the heritage of the islands' most renowned dishes. Reviewed and critiqued by Caribbean expats themselves, each item on The Rum Kitchen's menu takes a note from authentic staples from the islands – and it shows.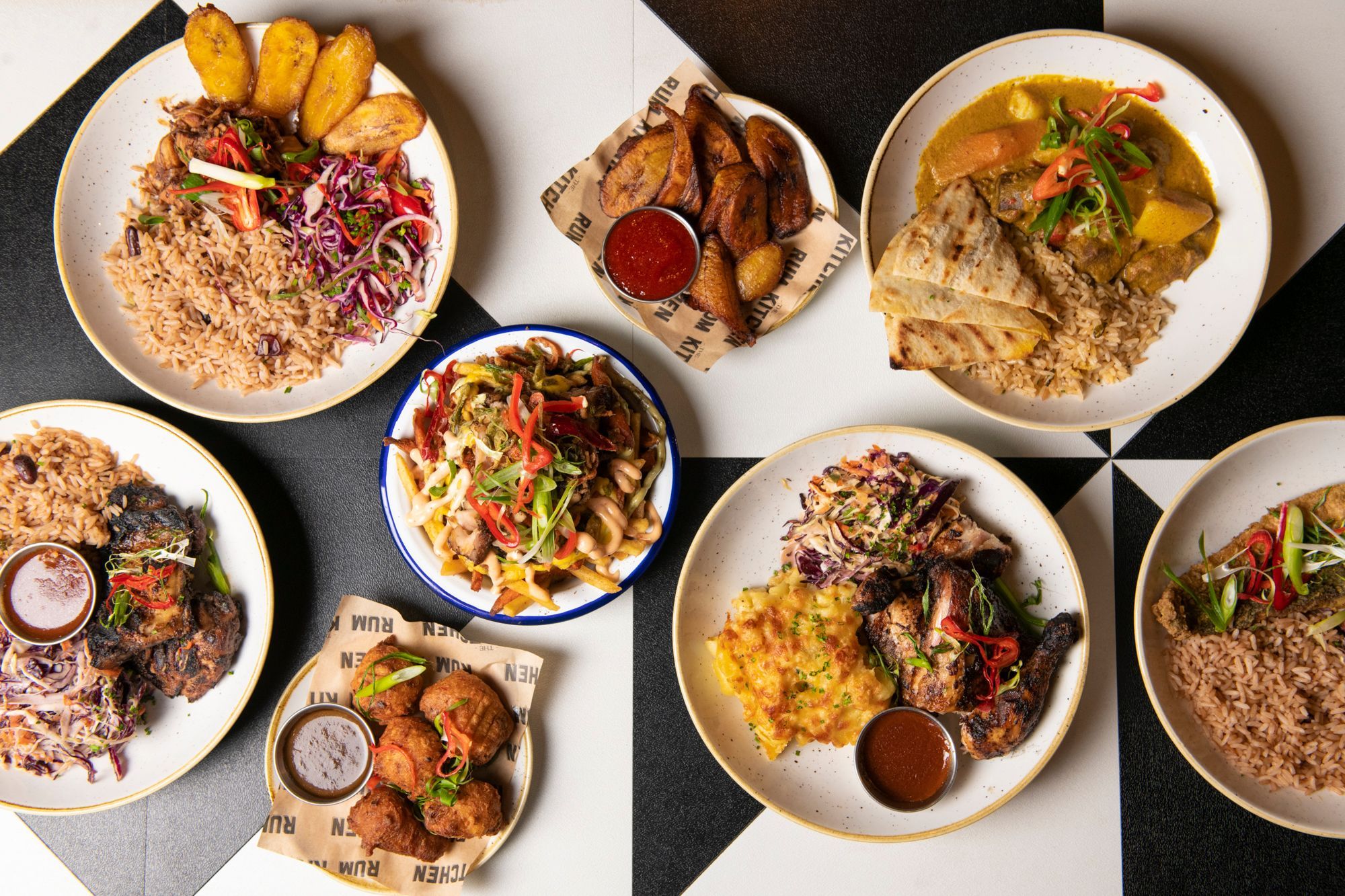 The restaurant's passion for Caribbean food also extends to its portion sizes; not only are you going to get a true feel of Caribbean food here, but you'll also leave feeling nothing less than satisfied.
With jerk chicken that's marinated for 48 hours and then sous vide for another two, before being encased in the finest jerk seasoning, as well as curried mutton that's been slow cooked for 6 hours, The Rum Kitchen clearly knows that great, soul food takes time, care and attention.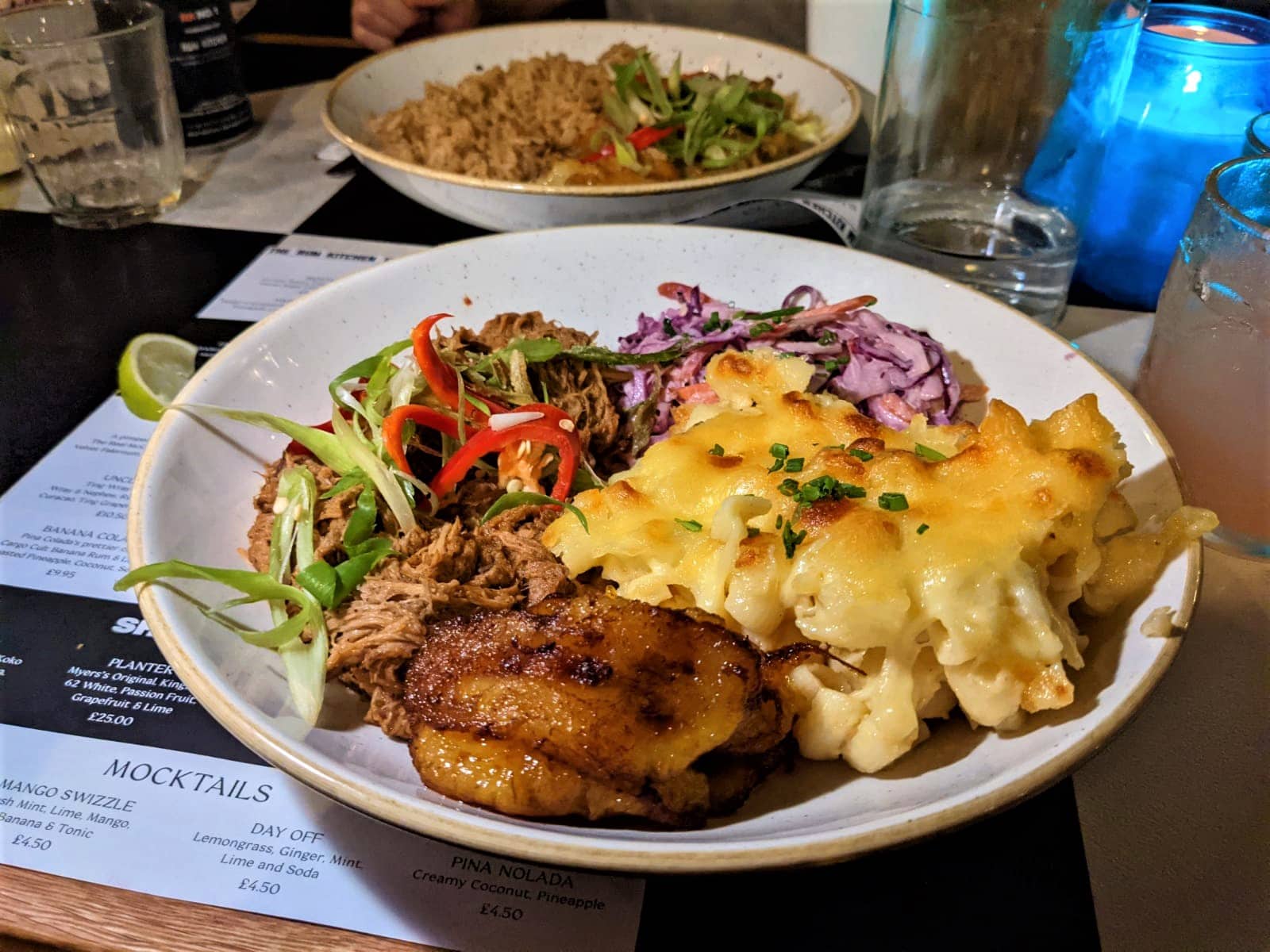 On top of that, there's an excellent variety of food at Rum Kitchen, including vegan options such as their take on 'KFC' (made with cauliflower, not chicken). For our group, the crisp saltfish fritters, curried chickpeas and golden chicken bites (popcorn-sized chicken pieces, marinated in buttermilk then deep-fried and covered in maple syrup) were easy winners in terms of starters, while the delicious applewood BBQ pulled pork took the crown for best main thanks to its healthy serving of mac & cheese that accompanied the divine melt-in-your-mouth meat.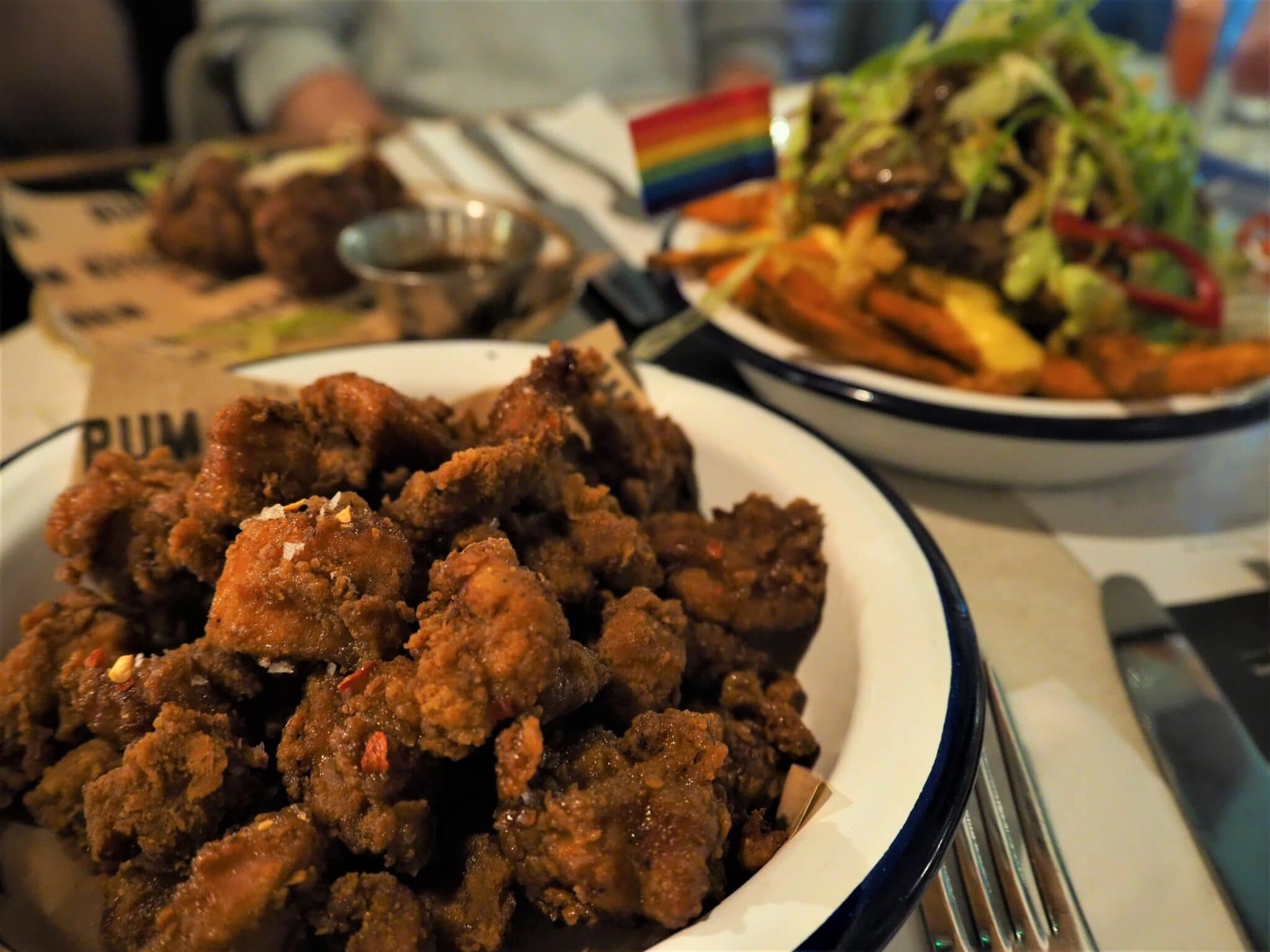 We were truly stuffed by the time dessert came, yet still managed to spare space for dessert.
A celebration between caramel-glazed plantain, rum-soaked pineapple and soft vanilla ice cream. Potent and daring, the dish is a true semblance of the spirit of the Carnival and marked the perfect end to an excellent meal out among friends.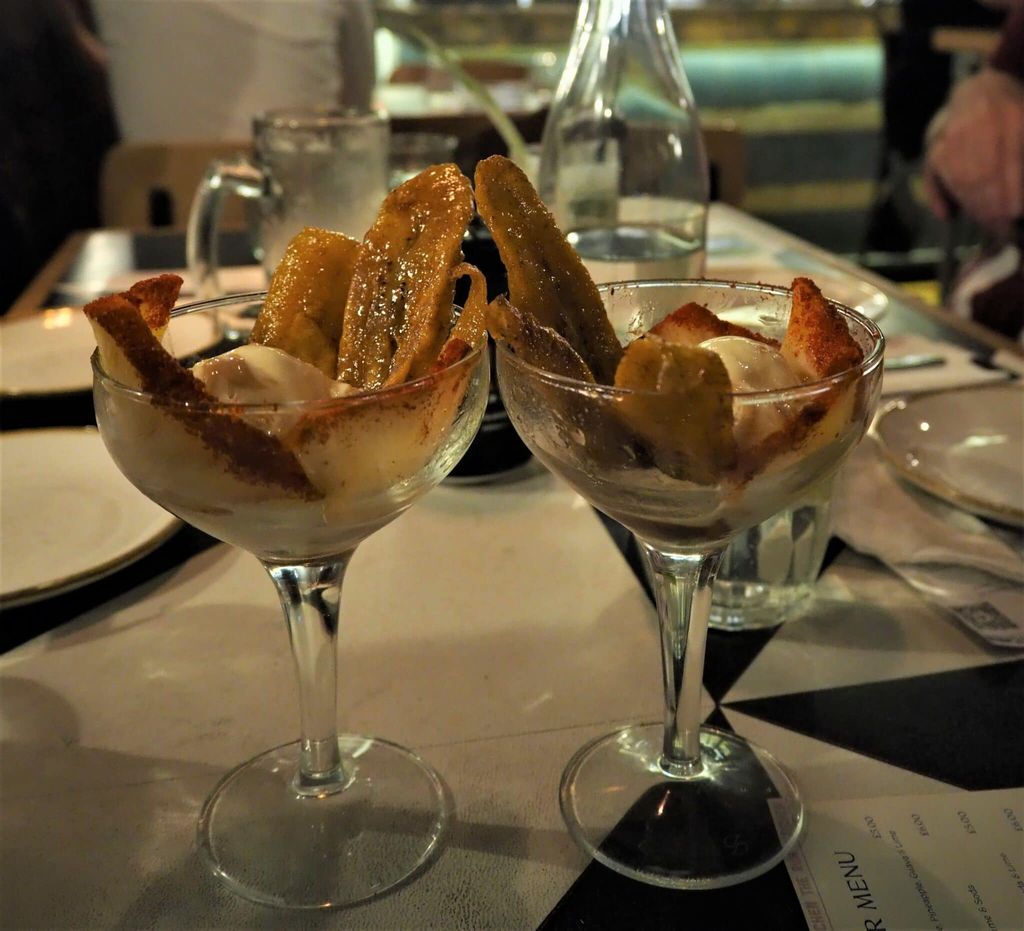 Group dining with a difference
There's no doubt that The Rum Kitchen will be popular – particularly among the groups it seems to cater most for. With a food and drink menu that pulls no punches, plus signature events and a biweekly DJ, The Rum Kitchen has positioned itself as a top spot for weekend dining (or if you're feeling like a little post-work indulgence).