Wai Kika Moo Kau Brighton
Wai Kika Moo Kau is one of those Brighton venues that has been around for so long it deserves a historical plaque.
Way before vegetarianism and veganism was well (and stylishly) established in Brighton and beyond, Wai Kika Moo Kau was a vegetarian greasy spoon for hippies; a beautiful representation of the alternative spirit of the city.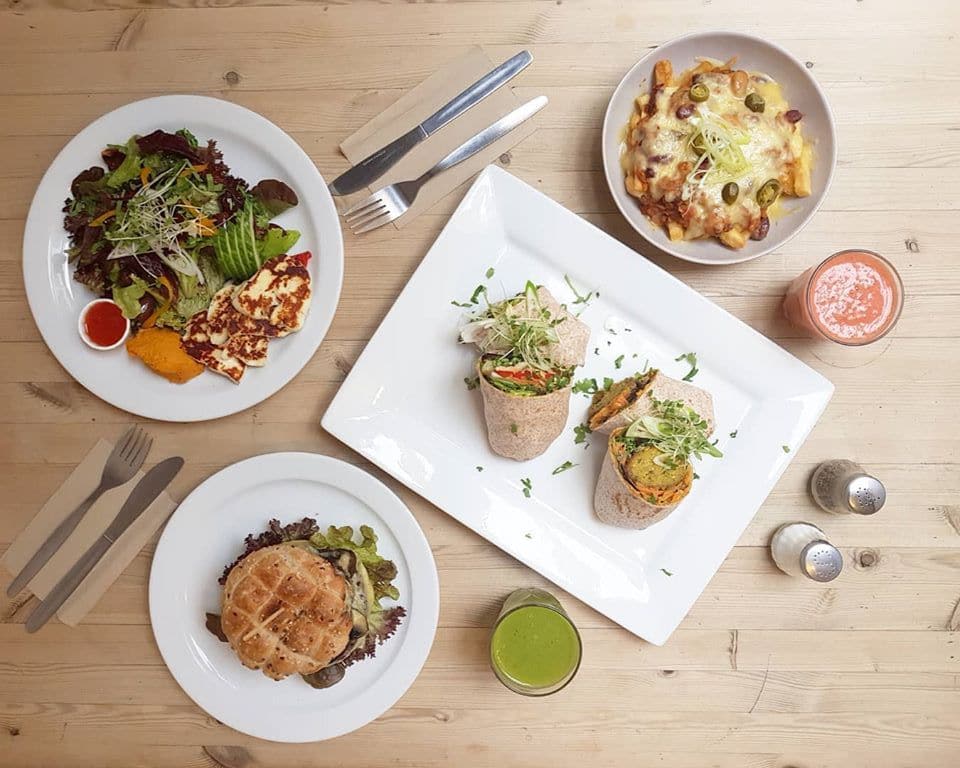 Honest plant-based food
As vegetarianism and veganism have increased in popularity it is good to know that while Wai Kika Moo Kau has updated with the times, it remains loyal to its original model. Inside, the higgledy-piggledy decor and a counter of homebaked vegan and vegetarian cakes let you know exactly what you've got coming. In an age of hyper-styled ultra-cool veganism, there is something refreshingly honest about Wai Kika Moo Kau.
Freshly made cakes and sandwiches and specials are available daily, together with coffees, teas and milk and "mylk" shakes. There is a small area of outside seating, which is especially lovely if you're first in and the North Laine is still only beginning to wake up.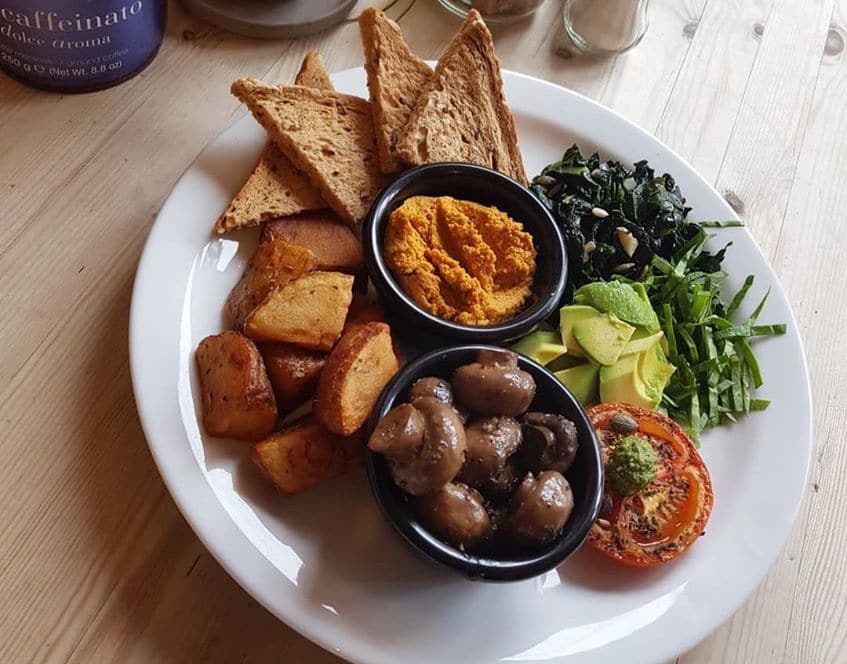 Wai Kika Menu
The menu is what you would expect of a quirky Brighton cafe. Open for breakfast from 11 am seven days a week, you can get a Full English vegetarian or vegan breakfast prior to your shopping trip. Smaller breakfasts such as grilled bagels with a selection of fillings or vegan American style pancakes are also available.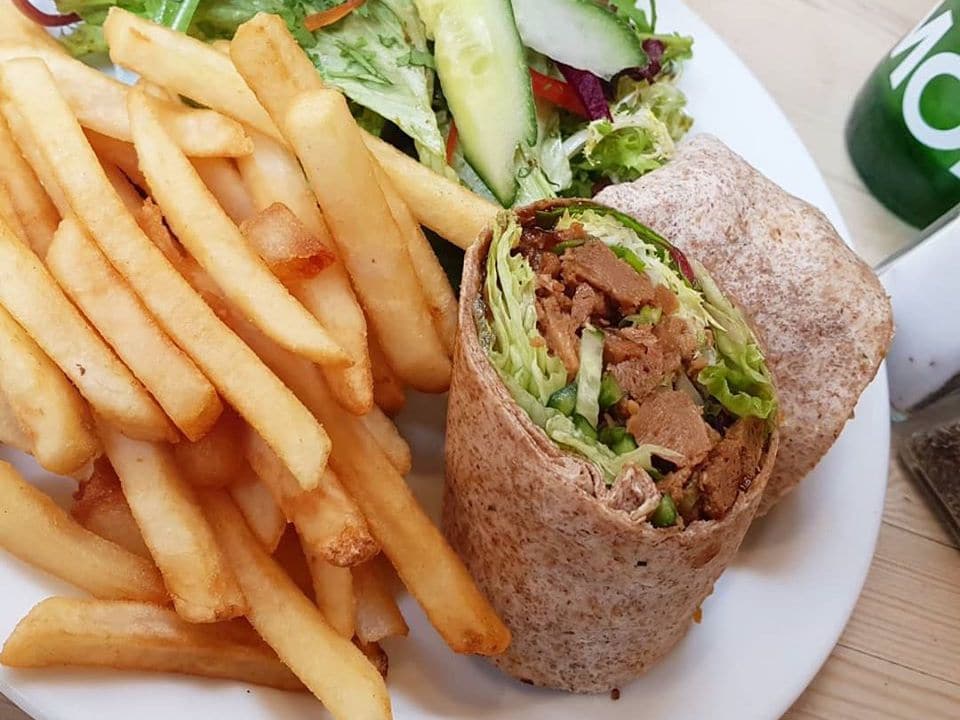 The lunchtime menu offers a selection of freshly prepared pittas and wraps including classics such as halloumi or falafel. Old favourites like chilli non-carne and simple jacket potatoes are wholesome and satisfying, with decent portions and fair pricing. So if you're in Brighton and looking for a meat-free lunch that isn't "artichoke foam topped mushroom "scallops" on a bed of smoked dehydrated samphire", then Wai Kika Moo Kau is still the place for you.
All photos credit: Wai Kika Moo Kau Facebook page
Post a Review
Be the first to review.