Welcome aboard the West Beach Bar & Kitchen
Located on Brighton beach, at the base of British Airways i360, West Beach is a casual dining restaurant with spectacular sea views.
You might also like…
West Beach offers all-day dining from early morning coffee to brunch, lunch, afternoon tea and sunset drinks.  The menu includes freshly prepared dishes created from locally sourced ingredients.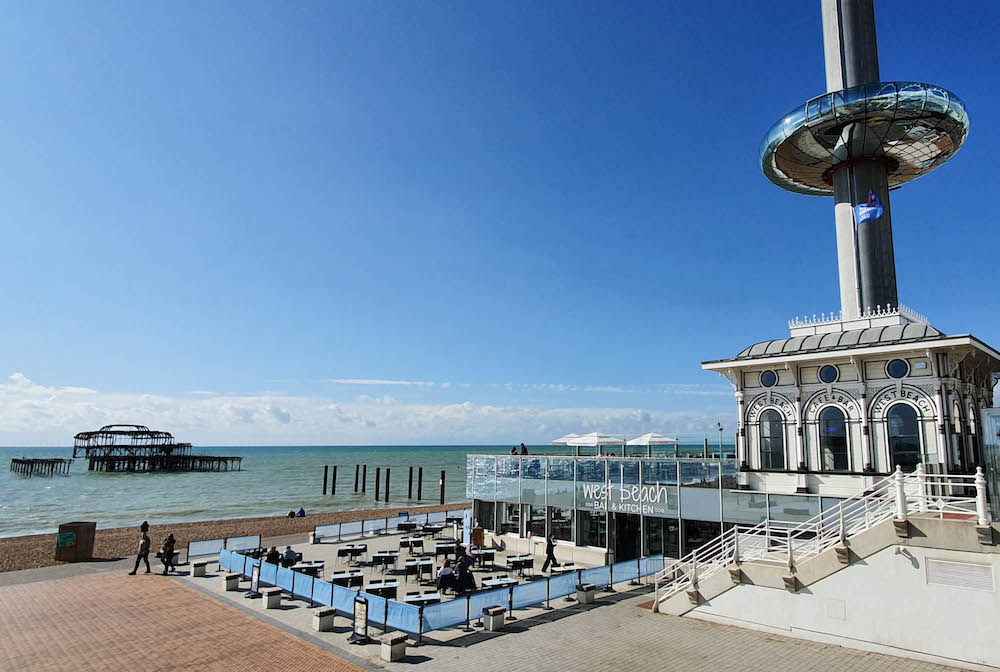 Getting There
Lower Kings Road, Brighton BN1 2LN
Opening Hours
Monday 10:00am – 8:00pm
Tuesday 10:00am – 8:00pm
Wednesday 10:00am – 8:00pm
Thursday 10:00am – 8:00pm
Friday 10:00am – 9:00pm
Saturday 10:00am – 9:00pm
Sunday 10:00am – 8:00pm