Start your weekend off right with DaddyLonglegs' new Friday Night Yakitori and Cocktail Menu! 
Brighton you glam disco ball you!
On a spectacularly warm and sunny evening in May, I booked an Uber from Southwick and crossed Brighton and Hove, to DaddyLonglegs Kemptown. I will absolutely never get tired of watching our gorgeous city shine, and that day she was disco-ball-level glitz. The sea was sparkling and Brighton was buzzin', on our first real 'summer-vibes' evening of the year.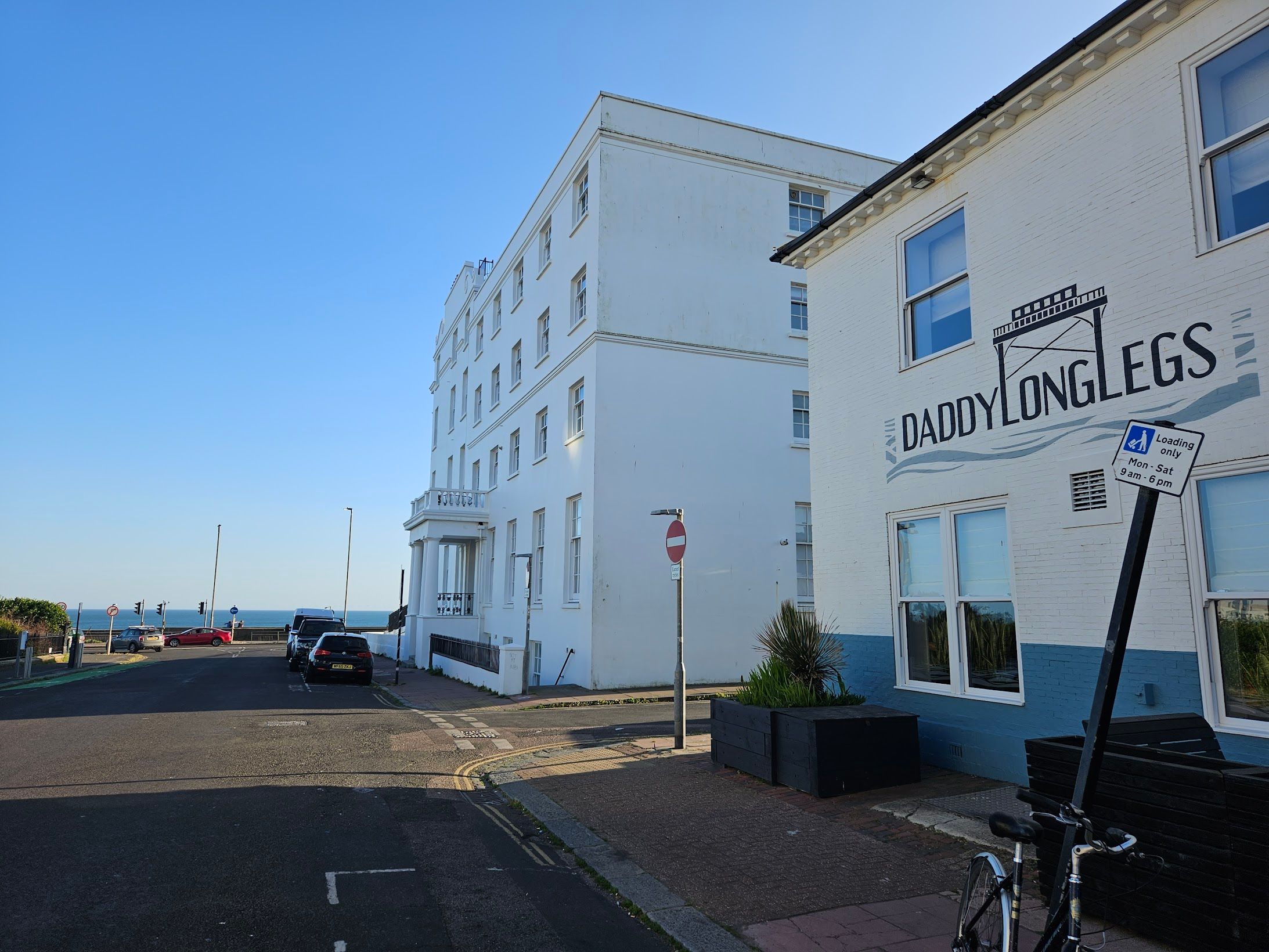 Award-winning mixologists and tasty small plates
When we arrived, the Friday night feeling was palpable, the tunes were on point, and the atmosphere was giving major cocktail-drinking vibes…Luckily DaddyLonglegs has award-winning mixologists in-house, and we were absolutely parched!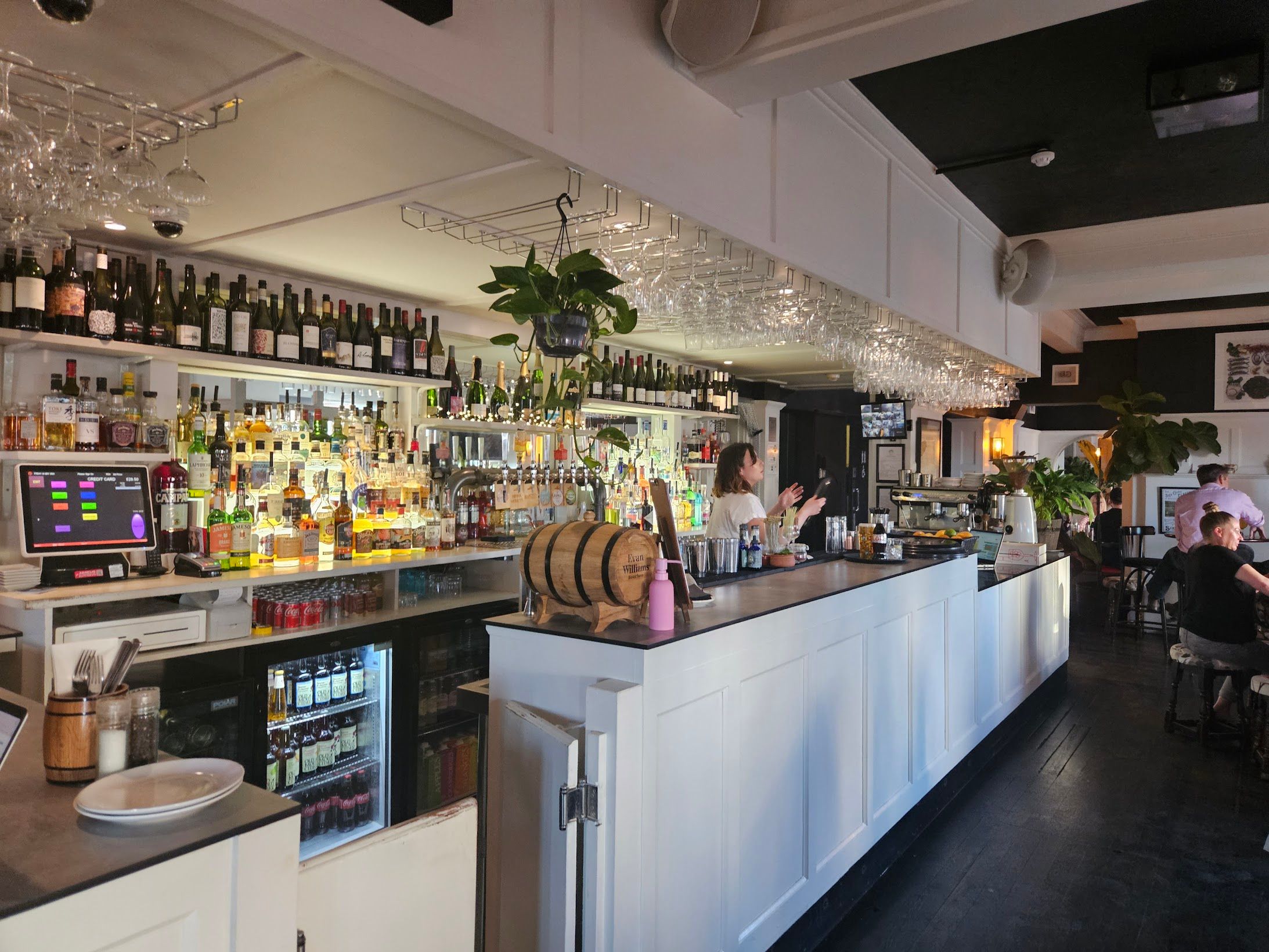 When we arrived we were instantly welcomed, and shown to an ample table overlooking the dining room and within gawking distance of the bar. Our host explained the Friday Night Yakitori Menu and cocktail pairings, and shared a bit about the idea behind this weekly pop-up style menu. With links to the Plotting Parlour, and a love for all things delicious, they wanted to treat their regulars to something a bit different on a Friday night. After testing the waters on Valentines Day, and having stellar feedback, they partnered up with Brighton's Best Bartender 2022 winner Tierney Haylock's to create unique, Asian-inspired cocktails, to pair with plates of delicious Yakitori. 
French quarter style charm in Kemptown
This was my first time at DaddyLonglegs, and I have to say I am a little in love. From the moment you step through the door the delicious sound of cocktail shakers and upbeat tunes fill the air, setting the tone for the night's shenanigans.  DaddyLonglegs has a refined, relaxed New Orleans style interior with open plan seating, atmospheric ceiling fans, dark wood floors, and French colonial touches giving it refined southern charm. Out back they have a huge beer garden with plenty of seating, a garden swing and grass to lounge on.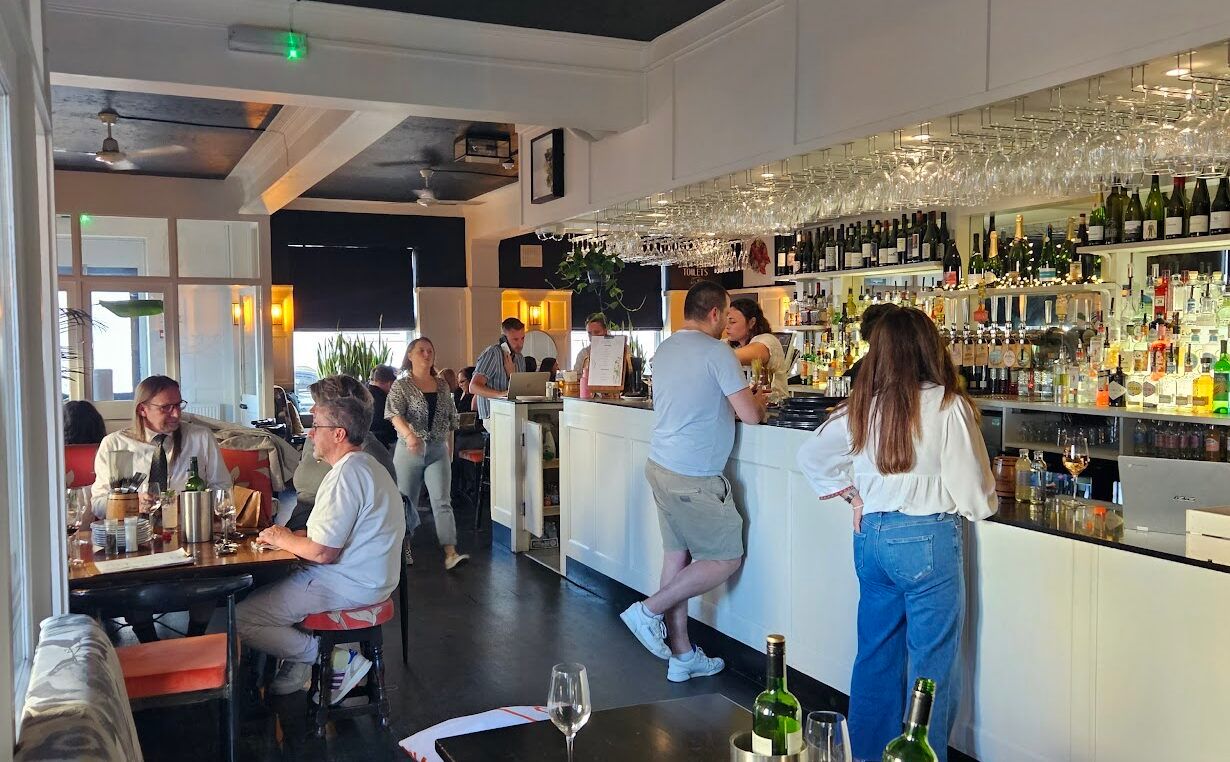 Carefully curated cocktails by a true master
After a quick look at the menu we decided the only reasonable option was to order one of everything on the menu, obvs! Once our cocktails were rung through, I sauntered up to the bar and watched the magic happen as Tierney expertly created our trio of tipples. The first up was the Flying Lotus, made with Roku gin, cherry blossom, and plum sake, and it was summertime in a glass. Light, refreshing, and aromatic, it was pretty pink perfection, topped with an edible flower, and dangerously more-ish.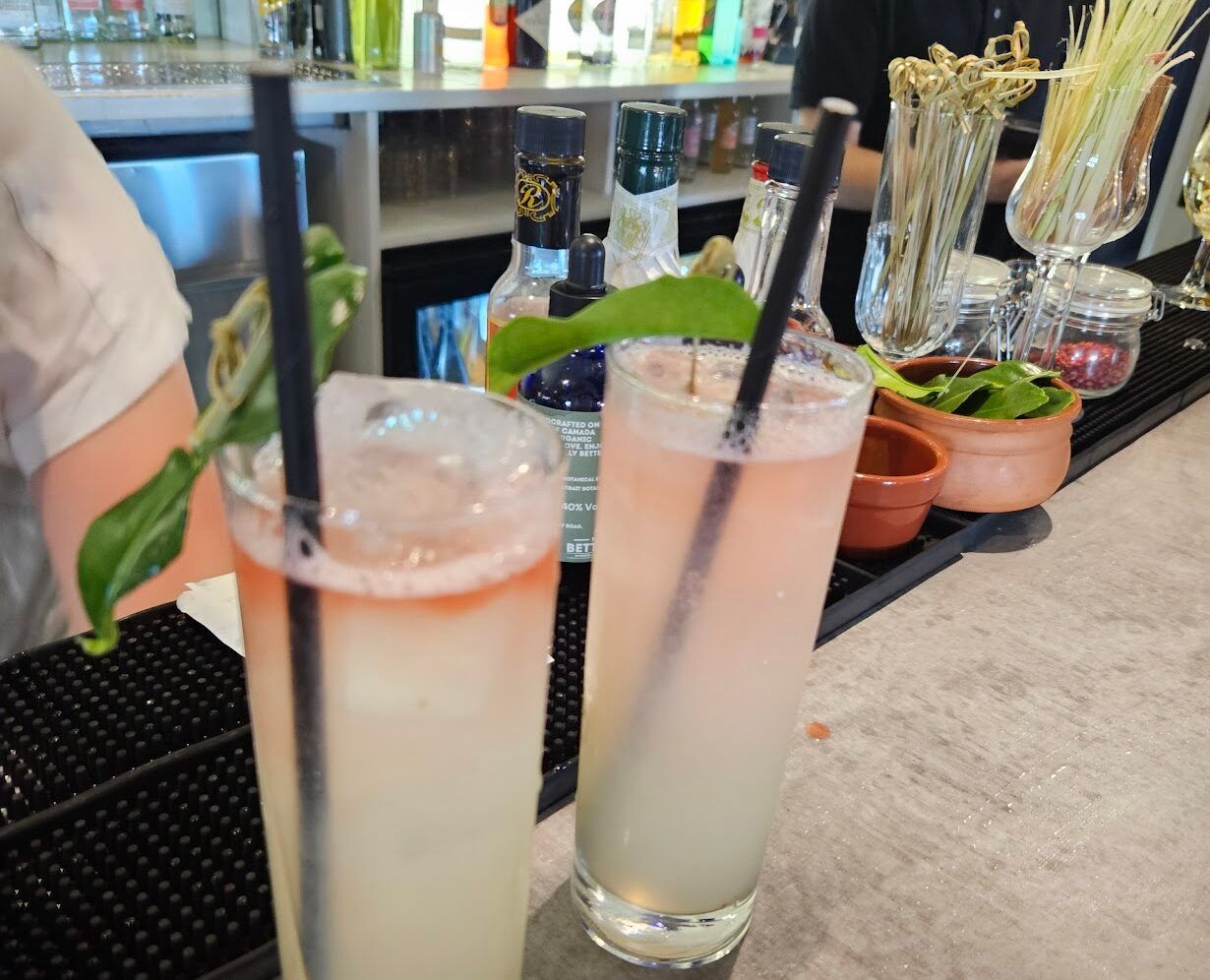 Next up was the rich, creamy, and dangerous Bullet Train, and does she pack a wallop! Aluna coconut rum, vanilla vodka, espresso, miso, and butterscotch, an elevated and complex take on a traditional espresso martini. The miso gave it a rich umami salt hit, while the butterscotch added a sweet balance of flavour. The smell was vanilla coffee heaven. Definitely one to keep you dancing all night.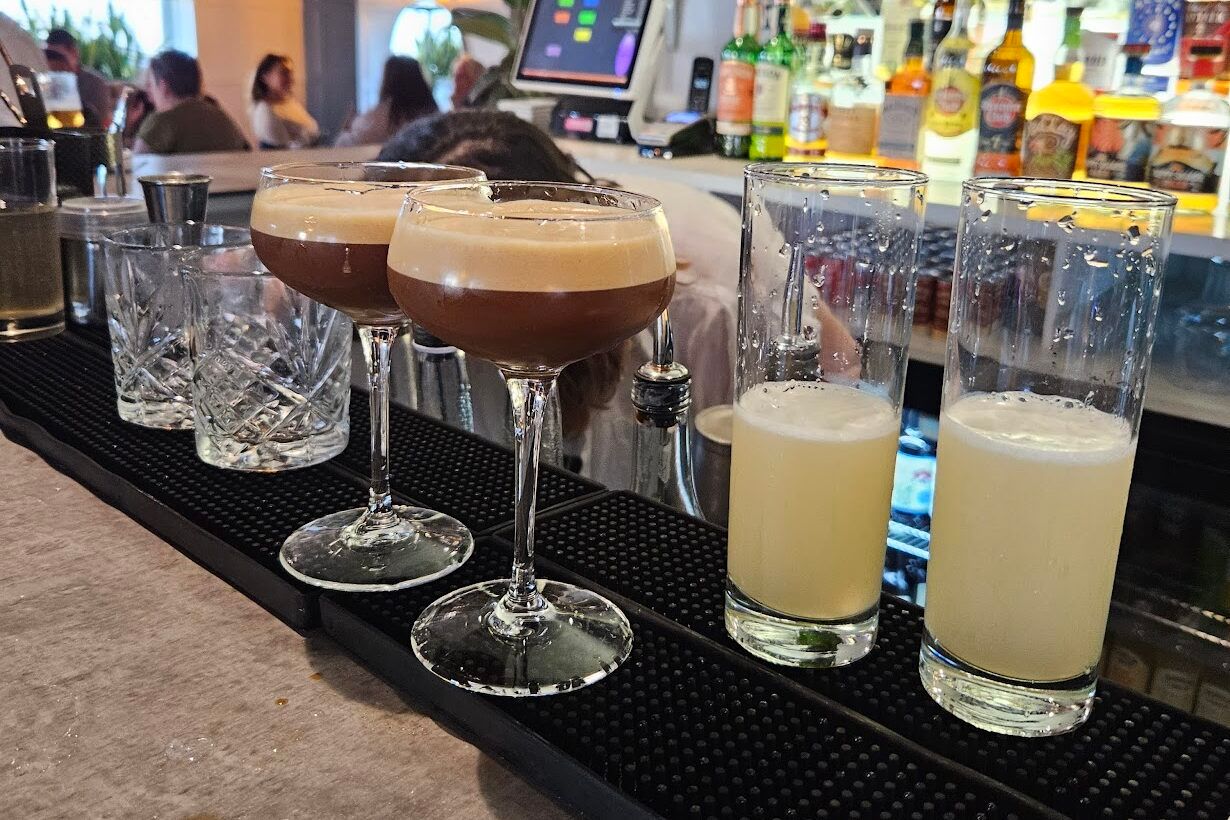 Our final cocktail was a glorious juxtaposition of flavour: earthy and zesty, sweet and savoury, creamy and tart. The Lucky Koi is made up of sesame washed whisky, kumquat, and lemongrass, with a sprinkle of tart cardamom sherbert. I am not usually a whiskey drinker, but this was next level delicious. Tierney uses a few drops of sesame oil to lightly flavour the already smokey whiskey, and then cuts the heady earthiness with a zing of cardamom sherbert and a sweet kumquat finish. Hands down my favourite cocktail of the night, and possibly of the year! Another round over here please Tierney!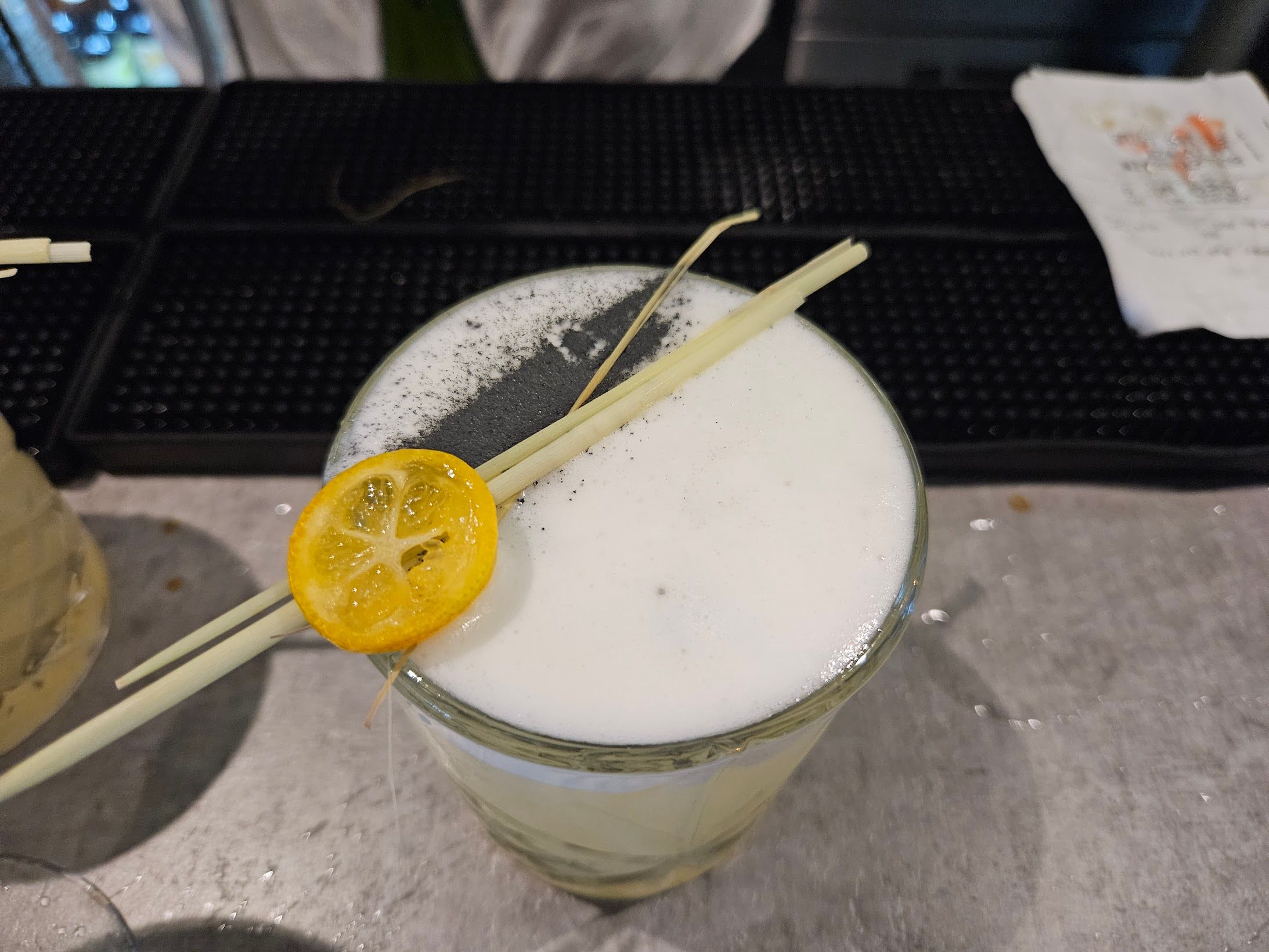 Shall we just order one of everything? Why not!
The first round of drinks went down a treat and the second arrived just in time for our Yakitori feast. Did I mention we ordered the whole menu…exciting!
Plate after plate of gorgeous food filled our table and the chef walked us through each dish.
First up, the soy glazed cauliflower, flame charred with gorgeous crispy edges, and topped with spring onion.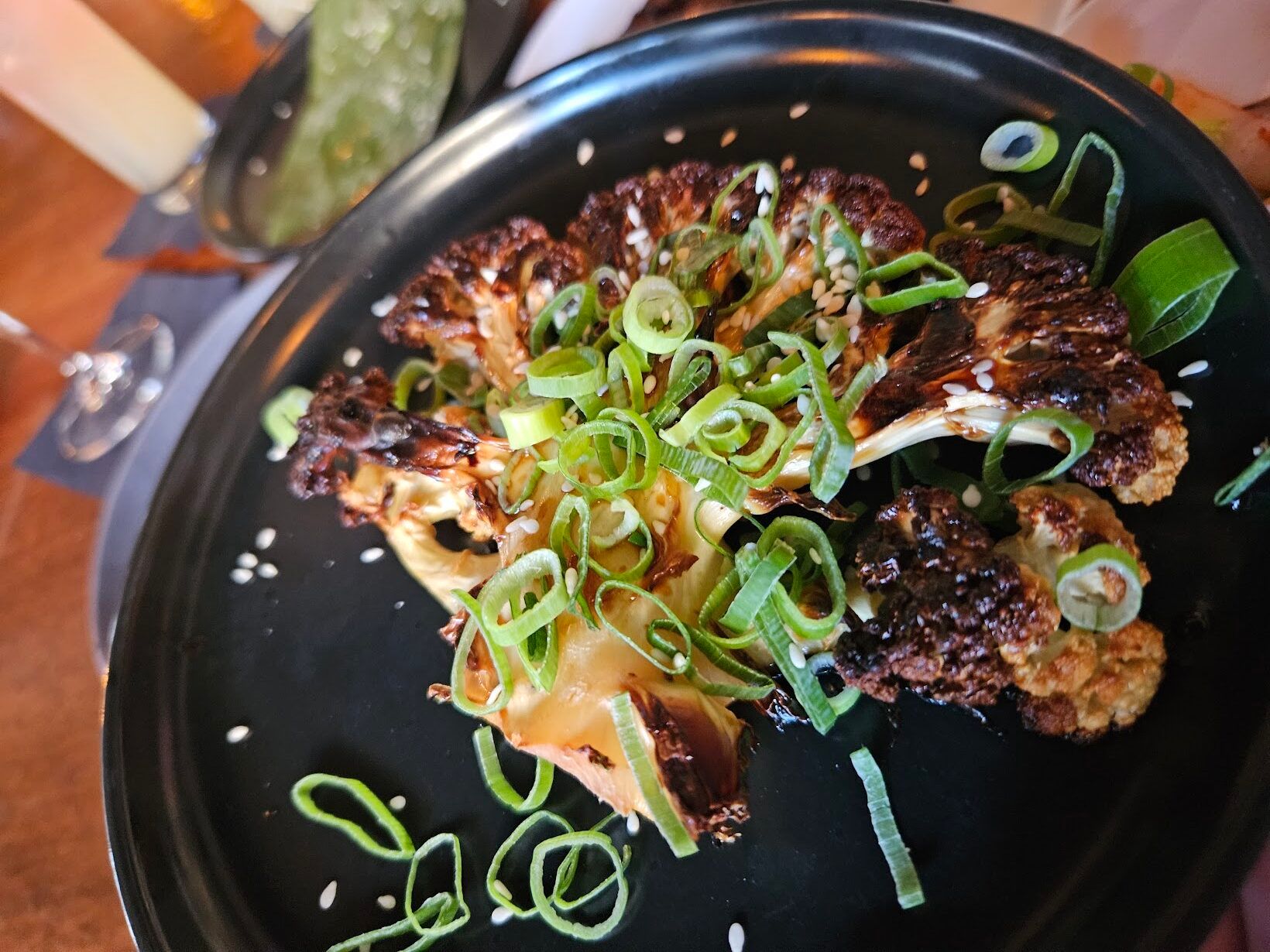 Steamed eggs were served just-cooked in a bamboo steamer, sprinkled with sesame, kewpie mayonnaise, and chopped spring onions, the consistency a perfectly delicate jiggle.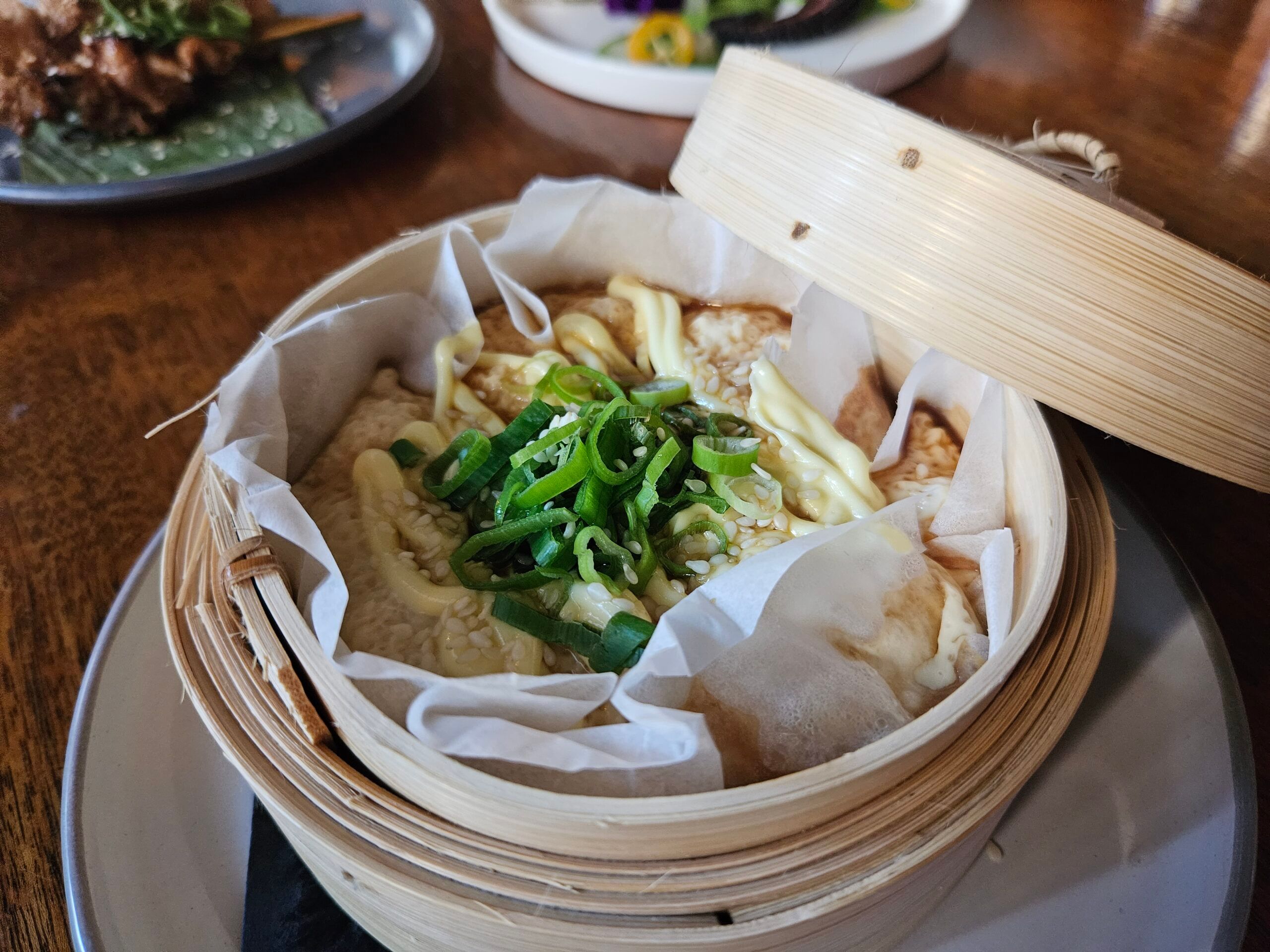 A creamy side, the mushroom rice, was similar to the consistency of risotto, but with a decidedly Asian flair. Delicately flavoured with a rich mushroom umami finish, it was a balancing accompaniment to the crisp bold yakitori crunch.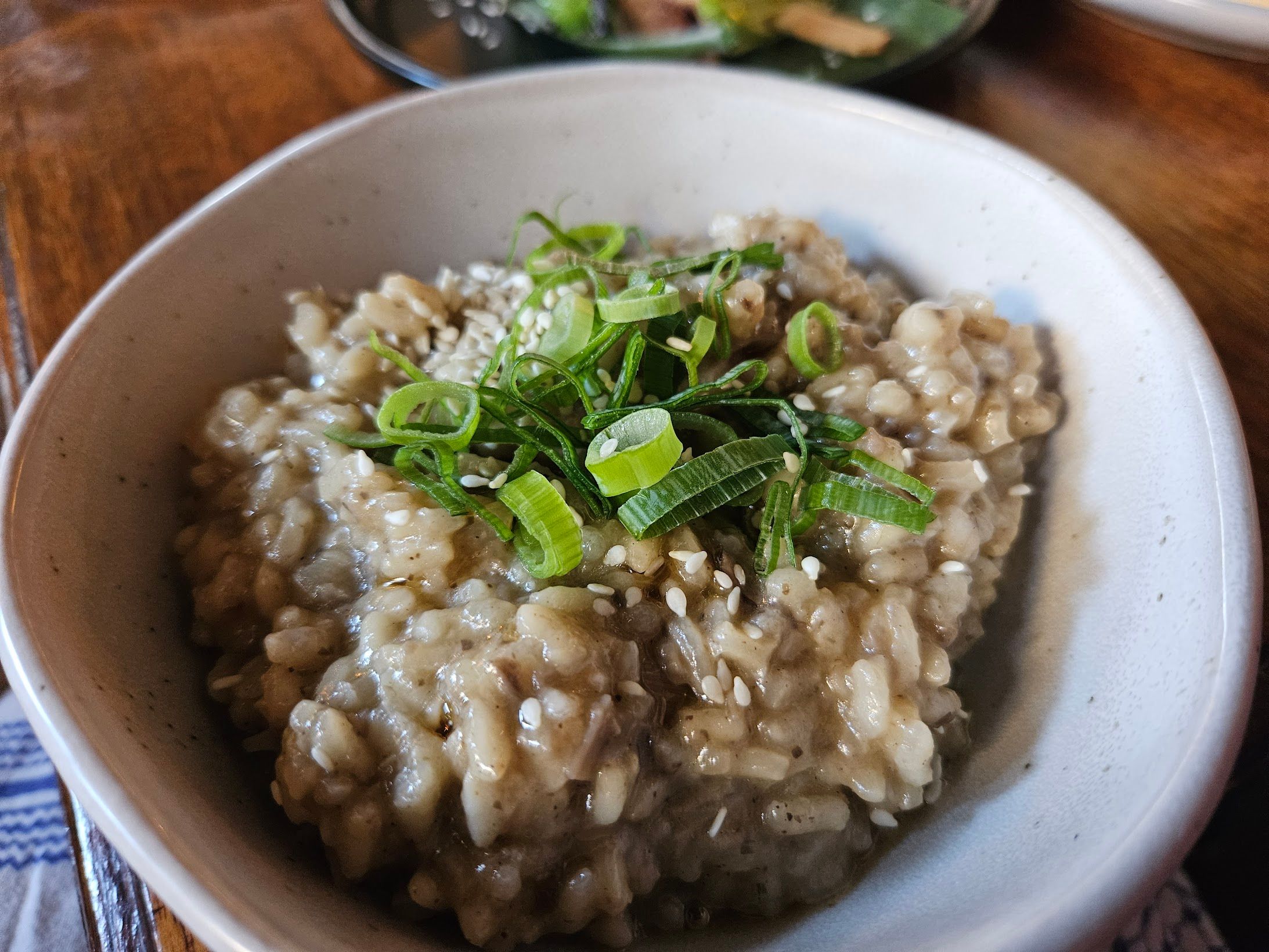 Three words – Crispy. Chicken. Skin. I could have happily eaten five plates of these. Super crispy morsels of salty chicken skin on skewers, topped with a slightly sweet sauce, sesame seeds, and spring onions. So good…and a little naughty!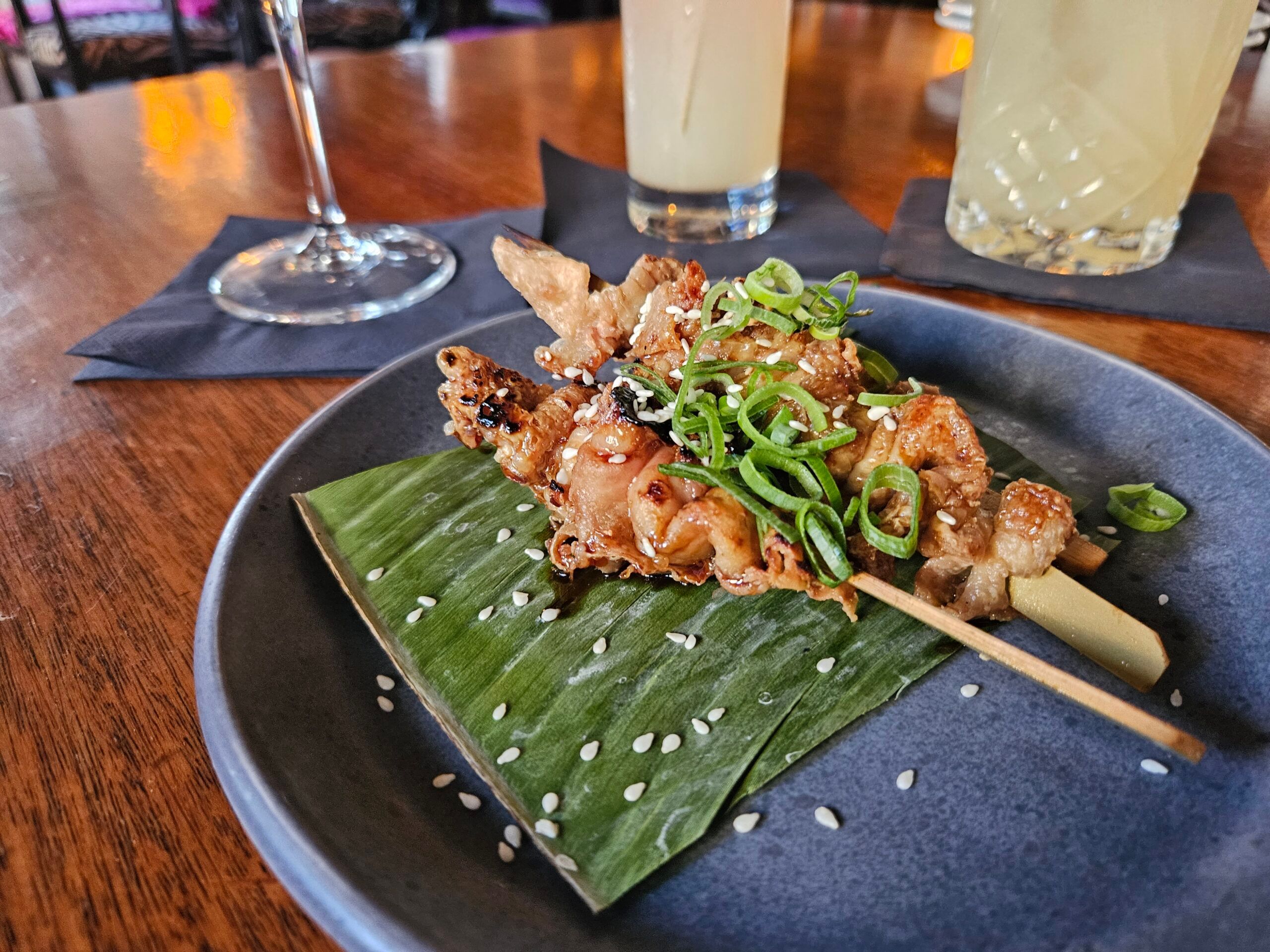 Succulent dishes that are picture perfect
The prettiest dish of the night was a gorgeous purple octopus tentacle twirled atop a vibrant green edamame puree, and topped with pickled radish and edible flowers. Picture perfect, this beautiful plate was as stunning as it was tasty. The octopus was tender and had a delicate smokey flavour, with barely caught char on the edges, dipped in puree and topped with a radish, it was yum.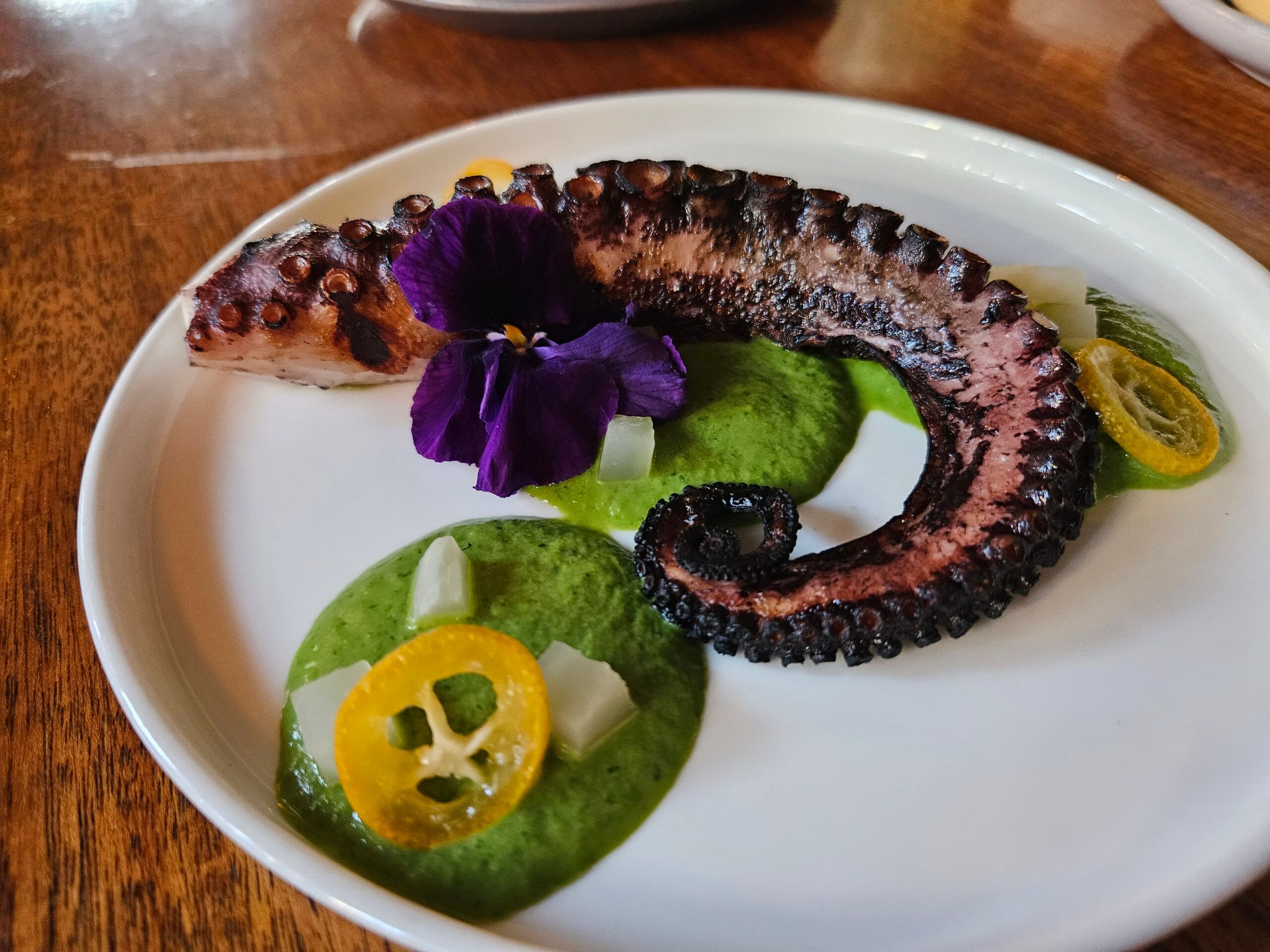 Another gorgeous side was the home-made fermented Kimchi. If you haven't tried kimchi the sour, salty flavours compliment the sharp acidity and tanginess, another absolute flavour bomb.
The slow cooked pork belly was everything you could want. Skewers of tender pork belly, the fat rendered, soft and tender with a beautifully bar-b-qued char. Slightly sweet, salty and rich exactly as they should be, terrific.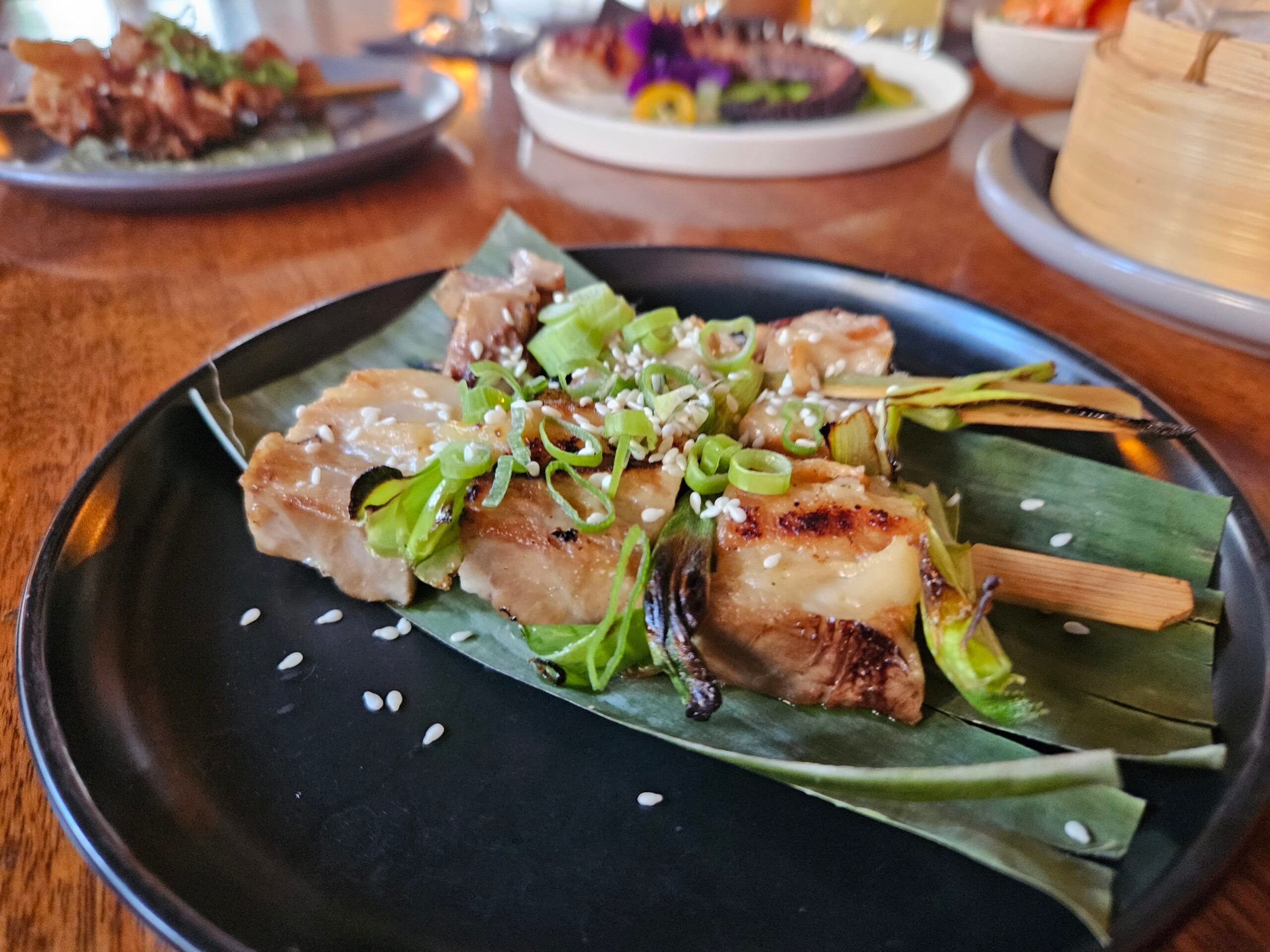 The crispy grilled bream was served whole on a rustic banana leaf, coated in sake butter with generous chunks of ginger and fresh chilli on top. The skin had a glorious crunch and the meat was soft and tender, sliding right off the bone. 
Steps from the sea and a gorgeous post dinner Brighton wander
After ordering yet another round of perfectly crafted cocktails we were ready for a long walk along the seafront to work off our feast. From start to finish, DaddyLonglegs impressed us in every way.
With exceptional service, outstanding small plates, and masterful cocktails, it is going to be a Friday night must for us, all summer long. Thanks for having us, we will be back again next week!