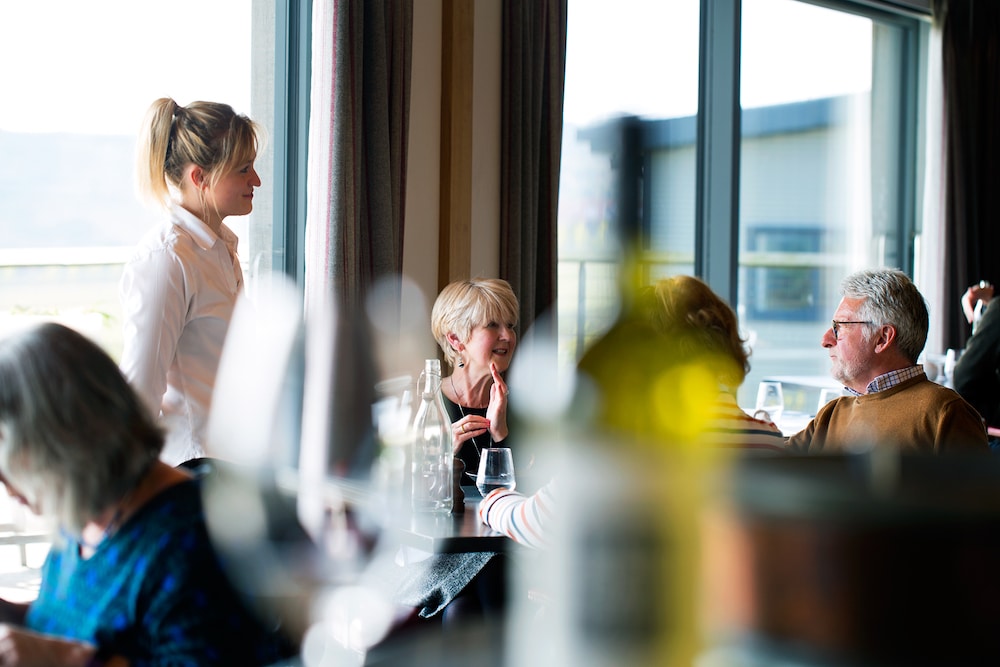 When you're looking for summer jobs in Brighton, this city by the sea is hard to beat. There's a festival atmosphere in the city, and everyone heads to the beach after work.

As the UK's most popular seaside destination for tourists, the city's pubs, hotels and restaurants are at their busiest – which makes it a perfect time to find work.
Spend your summer working at a Brighton beach restaurant or cocktail bar, or waiting tables with a view of the sea. Venues on the beach include Riddle & Finns, The Copper Clam, Flour Pot Bakery, OhSo, Murmur and the BA i360.
Just above the beach, the hotels and restaurants on Kings Road have uninterrupted sea views – apply to places like The Hilton Metropole, The Harbour Hotel, The Grand, The Salt Room and The Old Ship Hotel.
Brighton city centre is full of energy in summer.
The historic Lanes are busy with outdoor diners, pubs spill out onto the streets, and the cafes and bars get creative with iced coffees and summer cocktails.
Feel the buzz at workplaces like Kooks, Redroaster, The Chilli Pickle, GungHo, Bohemia and many more.
If you'd prefer to spend your summer in the British countryside, away from the mayhem of the city, apply for a job just outside Brighton in the South Downs or at one of the fabulous country pubs.
Look for openings in village pubs like the Fountain Inn, the Rose and Crown, the Shepherd and Dog or the Sussex Ox. Other great options include Wingrove House, Stanmer House, Wickwoods Country Club and the Tasting Room on Rathfinny wine estate.
How to find Summer Jobs, Brighton
We're here to help you find the city's best summer jobs. Brighton is at its busiest in the summer season, so it's by far the best time to find work. Thanks to our strong relationships with local employers, we're among the first to know when the latest summer jobs become available.