Redroaster Cafe Brighton
The Redroaster cafe in Brighton serves ethically sourced, hand-roasted coffee, serving a Brighton brunch and lunch every day of the year.
By day this sleek venue is the famous Redroaster and by night is becomes Lucky Khao. Filled with design-led furnishings such as marble surfaces, gold features and geometrics serving an exciting menu and roasting their own coffee beans.
We can see why The New York Times said it's a 'go-to destination'!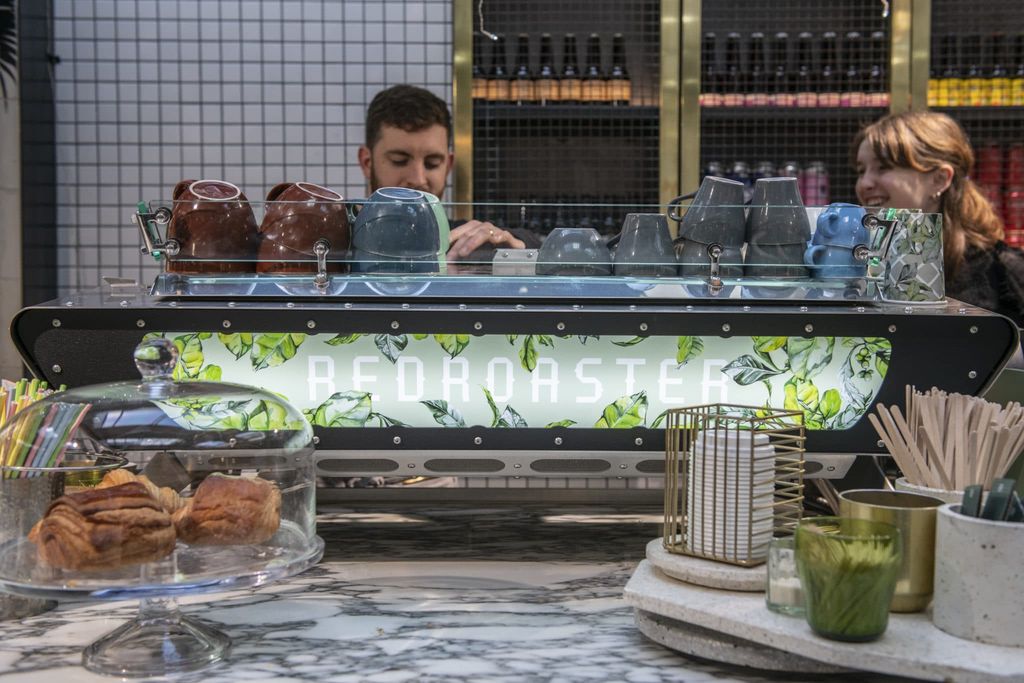 Breakfast & lunch – Redroaster Brighton
Serving from 8 am-5 pm, Redroaster is the place to go if you're looking for a sophisticated brunch or a Brighton lunch. You'll find modern takes on classic breakfasts such as their crab and avocado brioche with yuzu curd, or their herb waffle with bacon jam, black pudding and maple glazed streaky bacon topped with a fried egg.
If you can't choose, there's a breakfast board that has all your favourite breakfast treats such as avocado, smoked salmon, soft boiled eggs, house granola served with yoghurt and a shot of red juice for that health kick!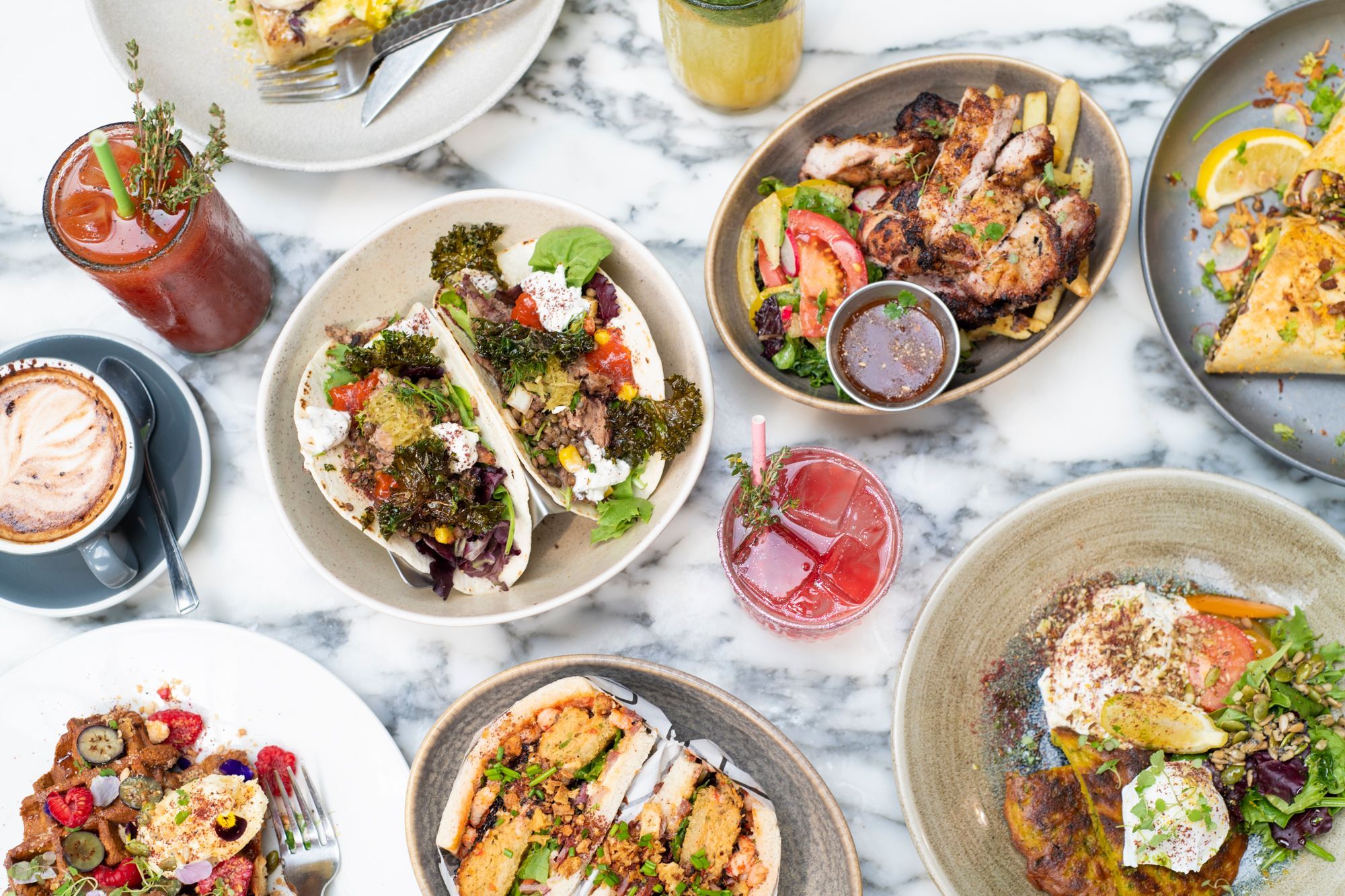 Redroaster cafe brunch, alfresco style
Redroaster has fantastic south facing, floor to ceiling windows that can be opened out completely to create an indoor or outdoor atmosphere. It is also a venue which can be hired for Brighton weddings, parties and celebrations.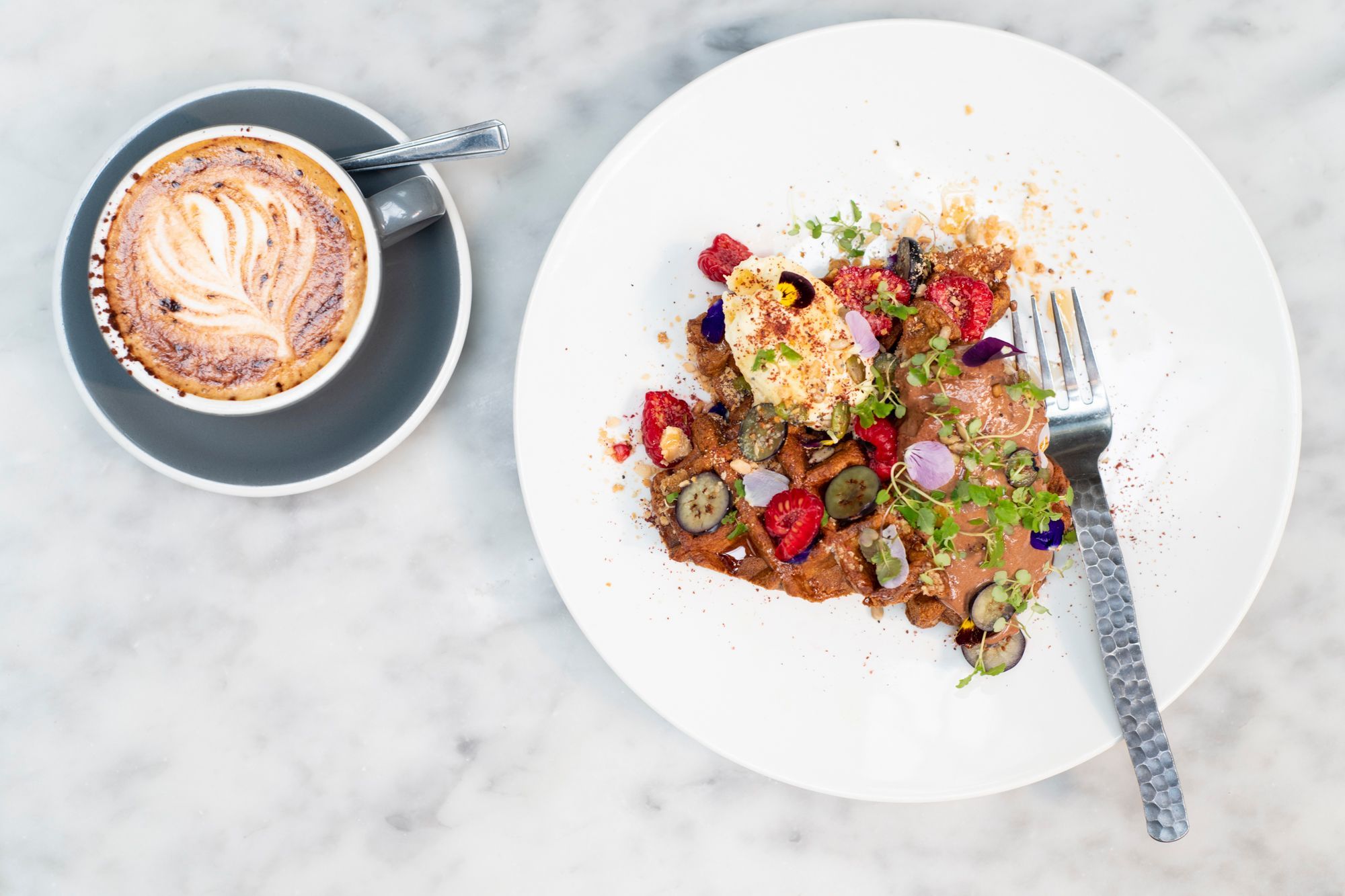 You can take a seat on one of their tables on the street and people-watch while sipping a cup of coffee, or if you prefer you can sit inside yet still have the sun and fresh air with their large windows. It's the perfect sunspot in the afternoon too, a great place to meet a friend for lunch! They are also wheelchair accessible, have a disabled toilet and provide baby changing facilities. Red Roaster also offers an impressive Brighton bottomless brunch.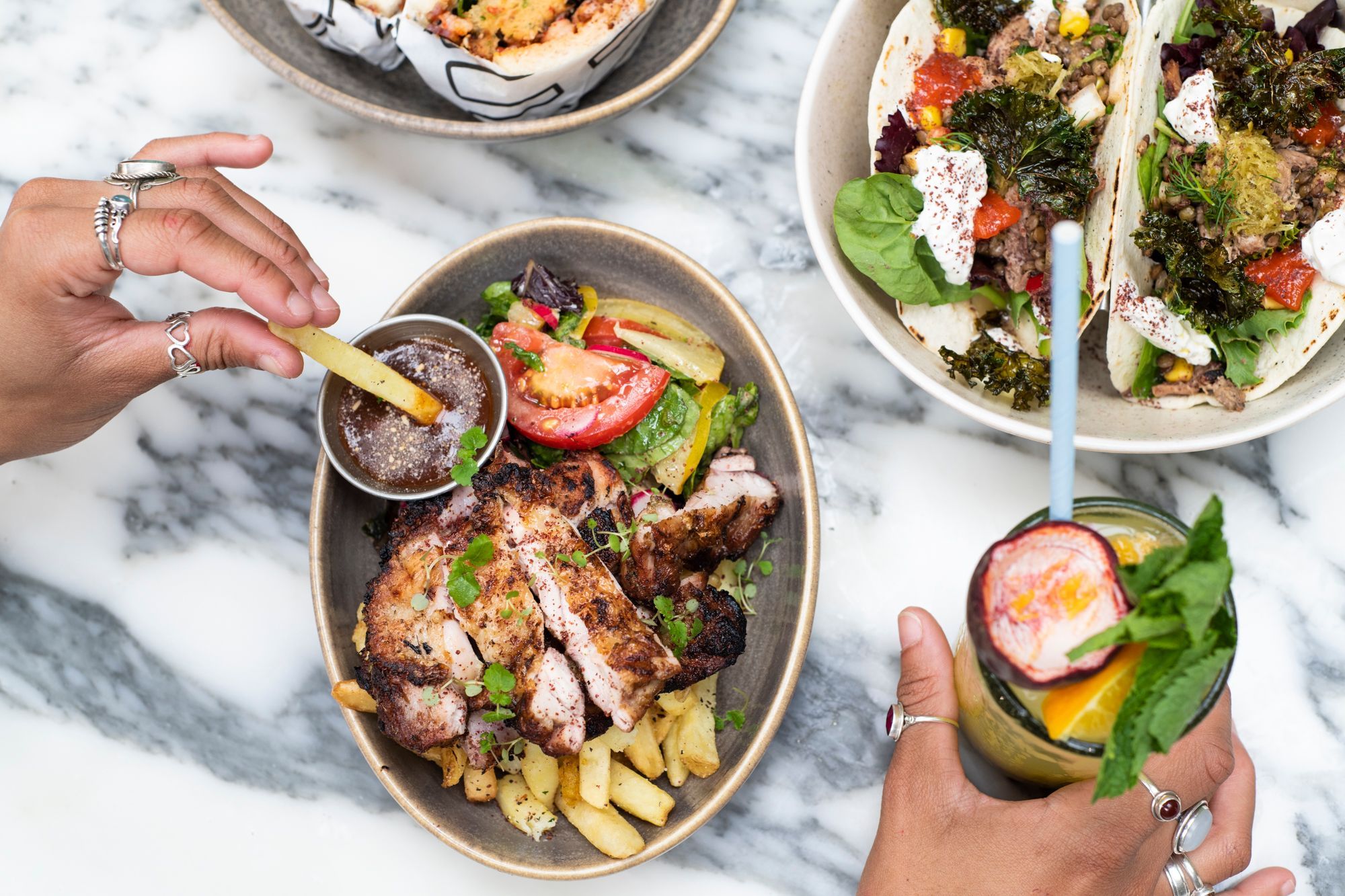 The Redroaster Cafe. Coffee Co, Est 2000
Did you know, that Redroaster was one of the first specialist coffee houses in the UK when they set up in 2000?
Still to this day, they are the only certified organic roastery in the South. They roast up their beans every day to ensure they're serving the freshest coffee, not only this but it's all made in their vintage Diedrich roasters. When you drink a coffee from Redroaster, you'll be drinking arabica beans which have been sourced from around the world. If you love the coffee at Redroaster as much as us, you can always buy yourself a bag in their cafe, online or at Selfridges! Single estate, organic blends along with decaffeinated beans can be purchased.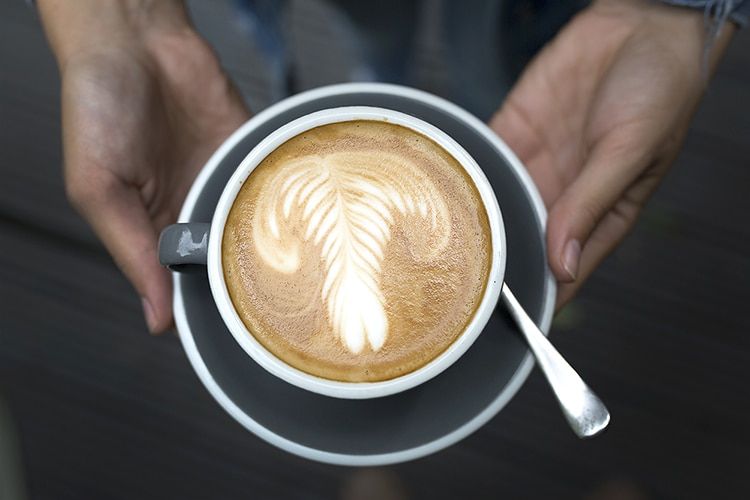 Providing Brighton with ethical coffee
Redroaster Brighton provide wholesale coffee and supply to many venues around Brighton, so you might have seen their courier bikes cycling around the city to deliver a batch of beans to their next client! If you, or somebody you know is interested in partnering with Redroaster, they deliver free in Brighton and Hove and can deliver throughout the UK.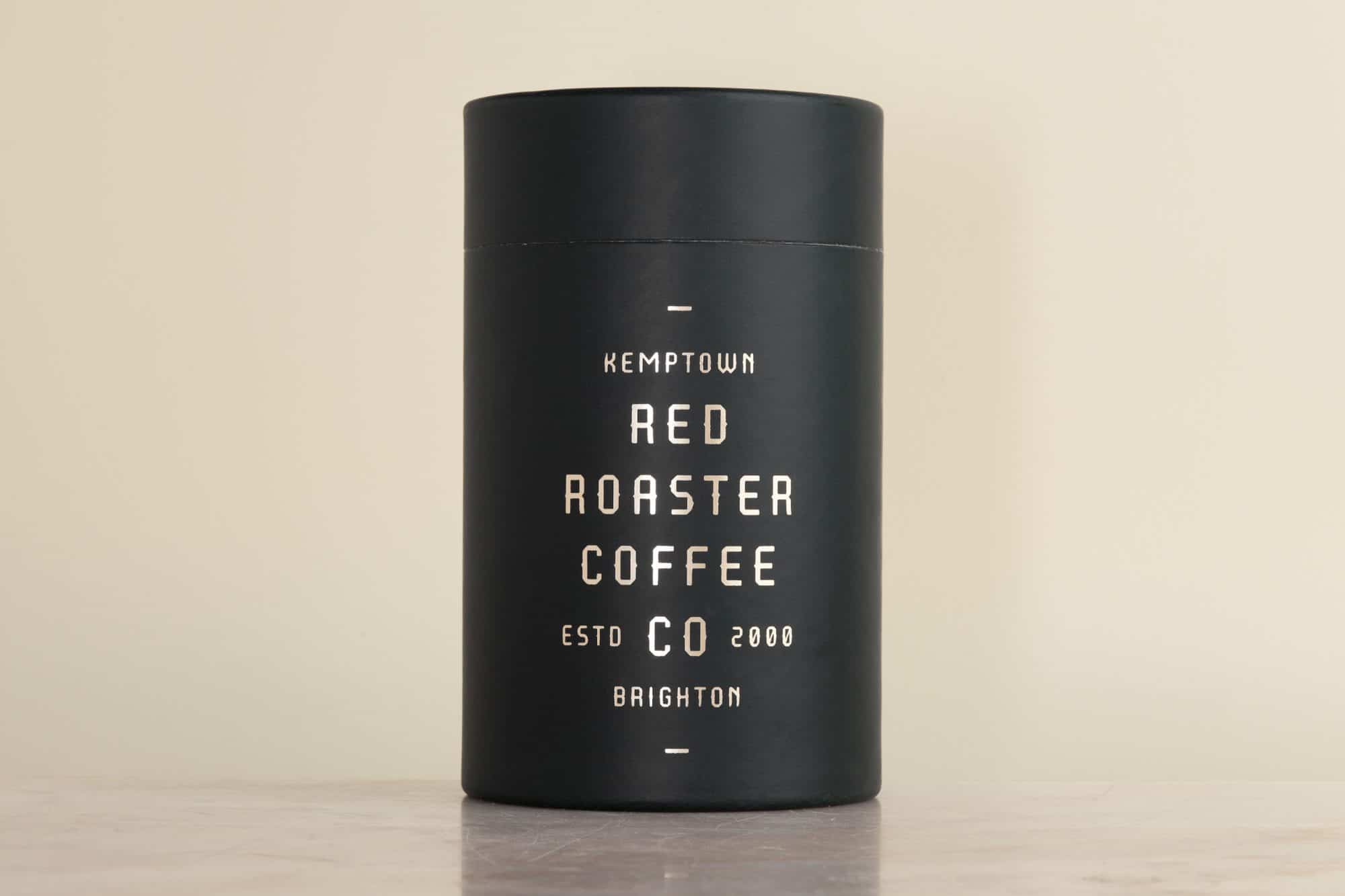 Being passionate about ethical coffee yet providing quality beans at a fair price, Redroaster support the Rwandan farmers, their families and everyone involved in supplying the coffee beans for the cafe. For example Redroaster has helped the Rwandan farmers become more self-sufficient, are currently building a school in Musenyi, provide safe water, have built a health post (which sees 900 patients a month), built a community centre and arrange training for use of the farm equipment.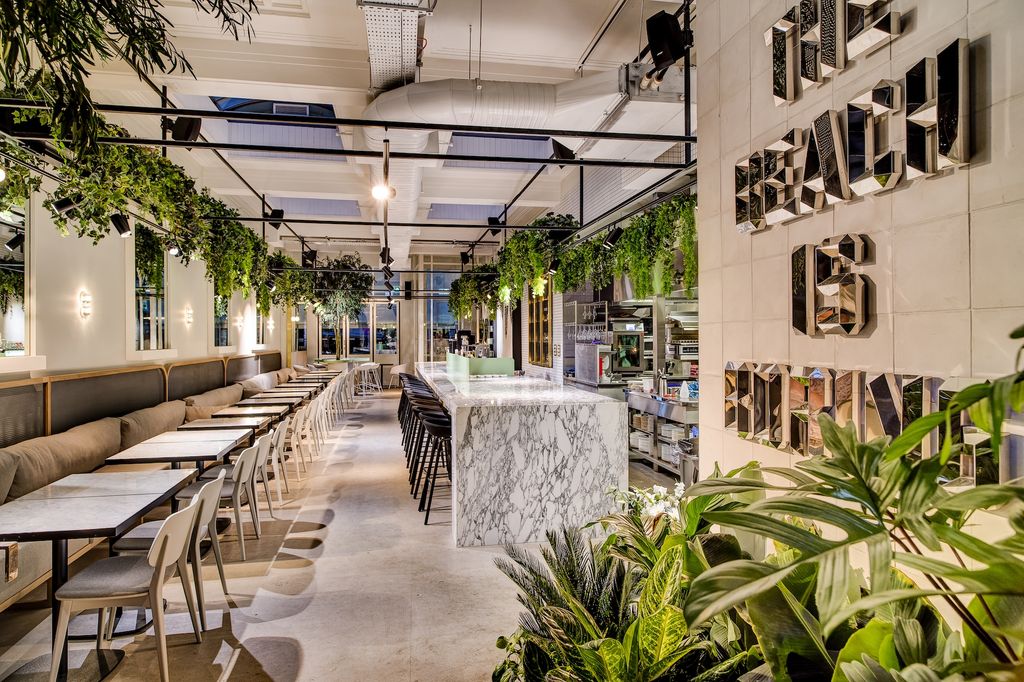 Evening fun and delicious dining
From 7pm Redroaster becomes Lucky Khao Brighton (Khao meaning rice in Thai) serves Northern Thai charcoal barbeque, curries and sharing plates. The food is exciting, the vibe is fun, and the experience is recommended.