Brighton Hospitality | Matt Ottley
Matt Ottley is the beverage wizard behind many of Brighton's favourite bars, most recently the newly launched Metropole Bar at the Hilton Brighton Metropole.
If you're getting started as a bartender, or looking to advance your career, then here are some tried, tested and helpful steps revealed by an industry expert.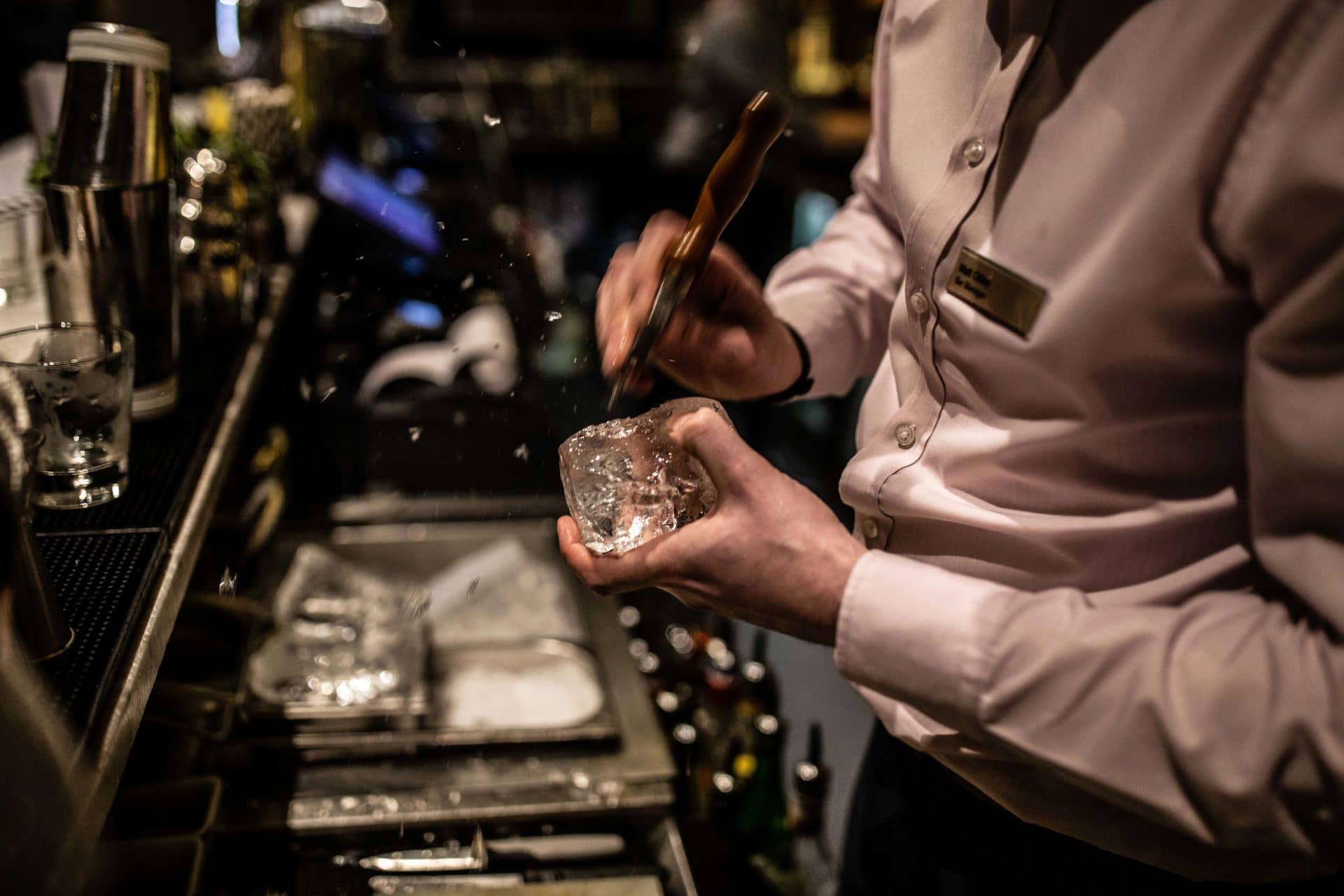 What do you think is the best thing about being a career bartender?
So many things!
From the people you meet on either side of the bar, sharing knowledge and experiences, having an opportunity to learn about and taste incredible ingredients, experimenting, having fun and getting paid to do it!
Don't get me wrong, I definitely have moments when I wonder if I've made the right decision, but that thought is quickly eradicated by a customer request or a big drink order.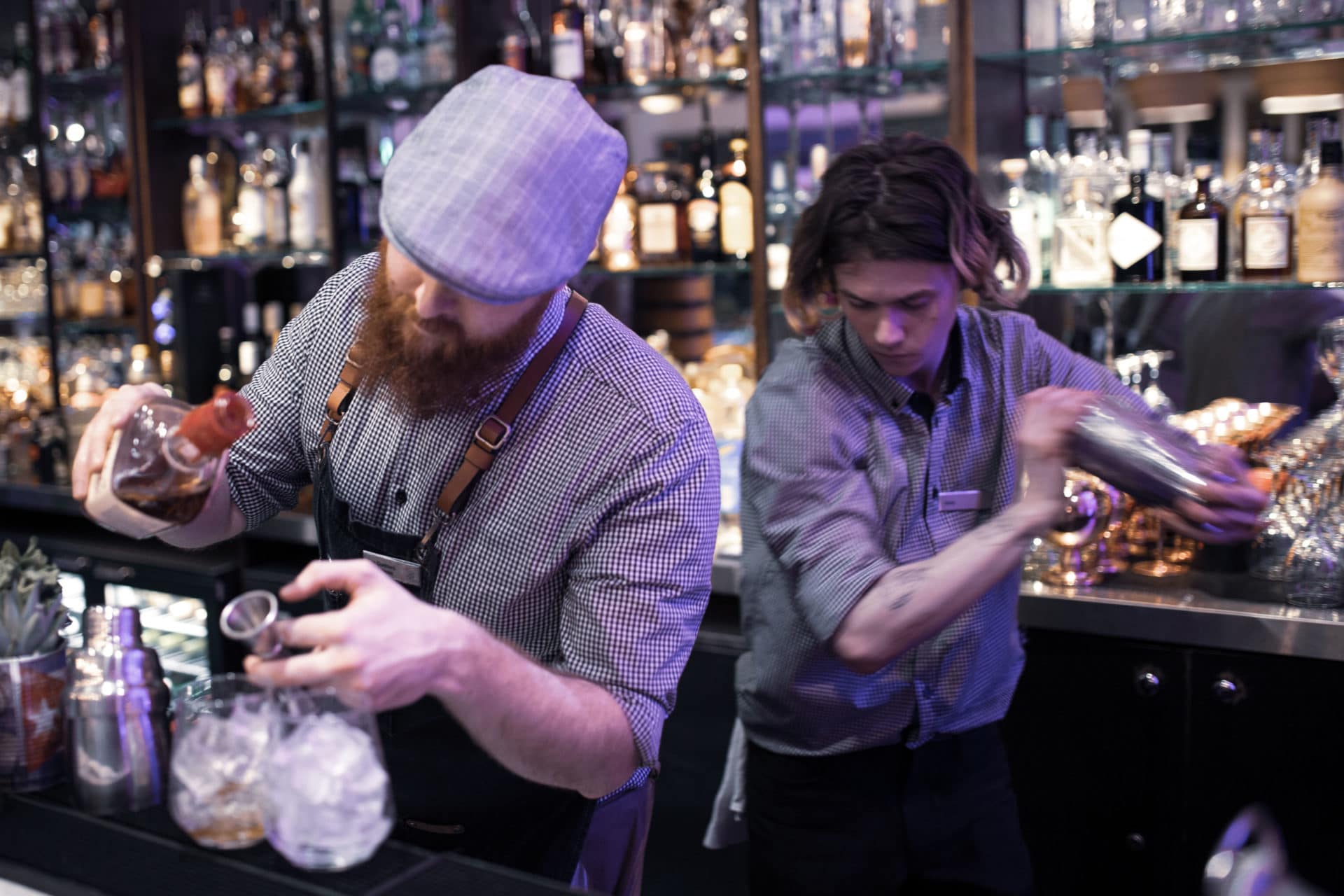 How did you become a career bartender?
Originally, I wanted to be a chef. I applied for a modern apprenticeship with any reputable kitchen that would take me and landed a position in Le Gavroche.
I was very green and completely overwhelmed, I lasted about a year.
I ended up behind the stick in a family member's pub in Fitzrovia where I learnt a lot about service, as well as being exposed to all kinds of madness. The hours suited my lifestyle and I got cash at the end of the week. It wasn't until about 8 years later in an Assistant Manager position in a massive restaurant, bar and nightclub in West Sussex that I realised I'd found a career.
I never looked back after that.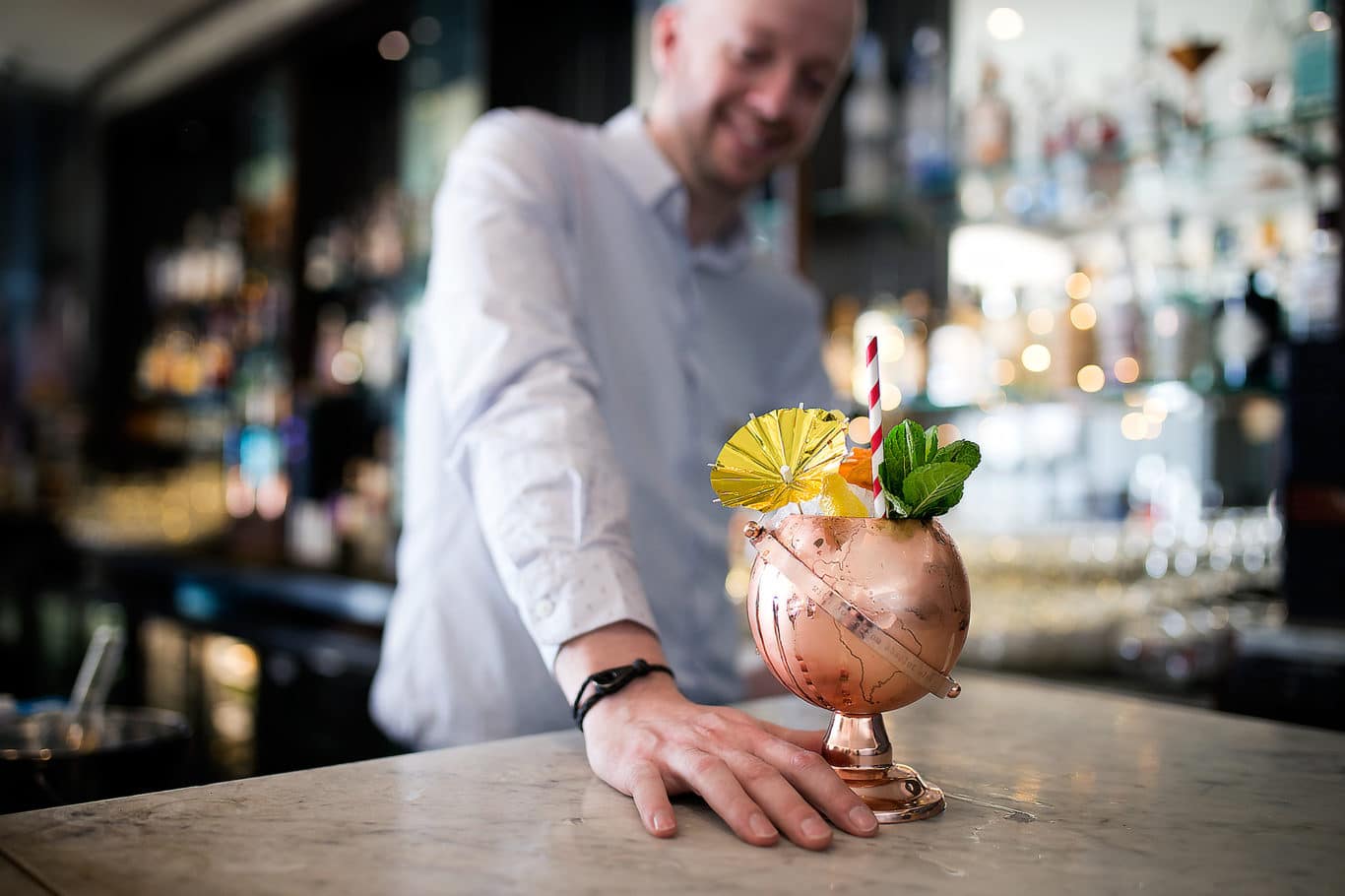 Who has been your biggest influence?
I'm a firm believer that people that are good at what they do elevate others around them to be better.
I've experienced that personally on a number of occasions in different venues from people in varying positions, from porters to GM's. Being open to the idea that you can always learn something new or look at a problem or task from a different perspective in essential for personal growth in any facet.
Is there an industry resource which helps bartenders become better bartenders?
I definitely have a few go-to's, but as always it's down to an individual's self-motivation to get the most out of them. Difford's Guide, Imbibe, Punch, Liquor and worlds 50 best are good places to start.
There are a few city based Bartender forums on social media platforms like Facebook (Brighton Bartenders Association – BNBA) which are great for asking questions and sharing ideas.
Of course restaurantsbrighton.co.uk for all things East Sussex 😉
Is there a 'cocktail bible' or secret book of potions?
Too many to name. Cocktail recipes and their variations are almost limitless and constantly evolving, but I believe there are 3 books that can help to form the foundation for any aspiring great bartender: Regarding Cocktails by Sascha Petraske; Liquid Intelligence by Dave Arnold; Zen & the art of Motorcycle Maintenance by Robert M. Pirsig.
What has been the Matt Ottley mindset for success?
It probably sounds cheesy, but every time I step behind the bar I have 2 things on my mind:
If a bartending personality walks into my bar, how will they rate my standard of work?
And that my guests have a memorable experience, be it through trying a new drink, food, or just having a great time.
You are the expert at delivering the complete guest experience. What's the secret to your beverage wizardry?
Intrigue coupled with a genuine enjoyment in your work. How things work, why they happen, what are the influencing factors, what's the outcome, could it be better? I try to question everything I do in the pursuit of perfection. I know I'll never achieve it, but all the fun is in trying to get there!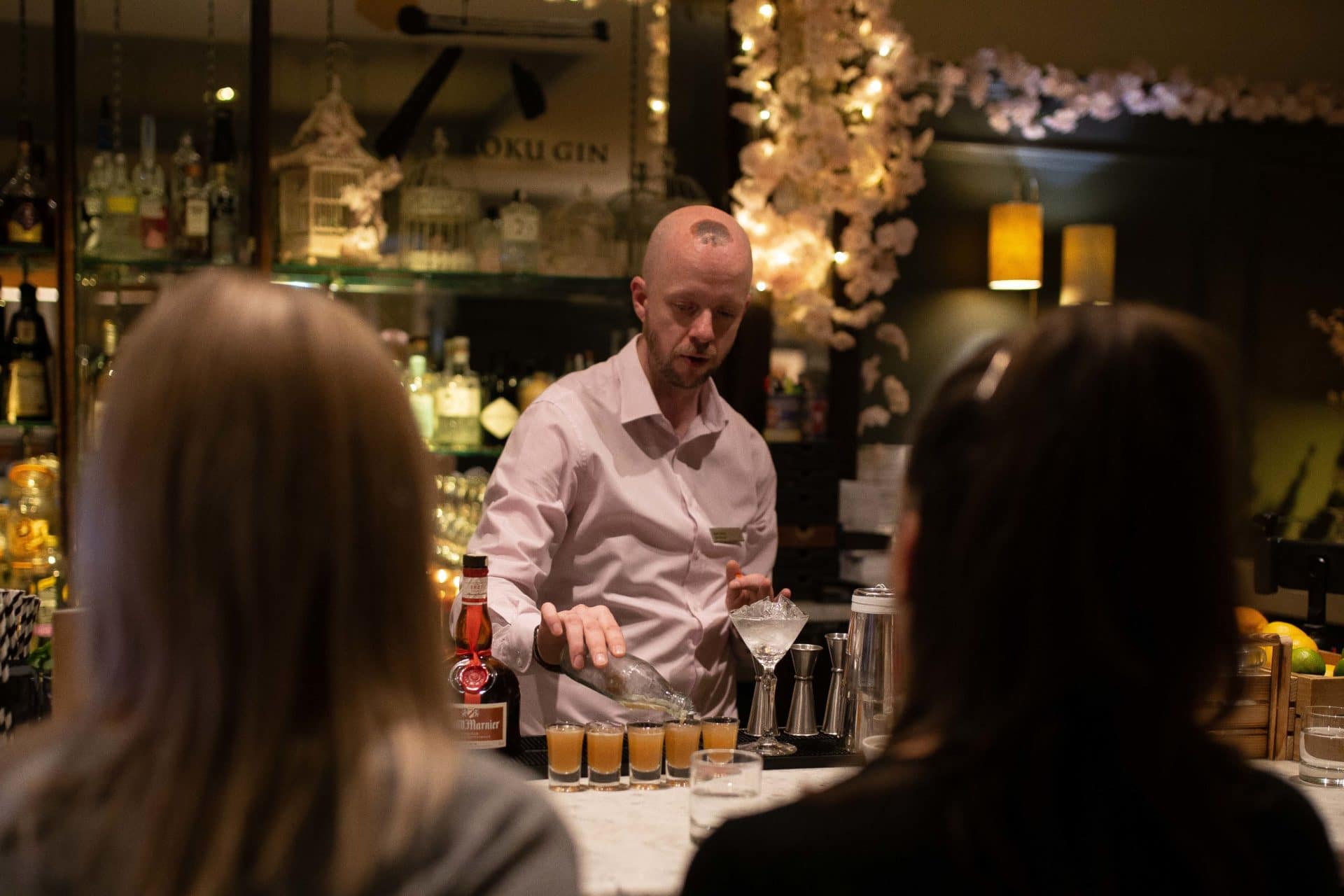 If there was something in the industry you could change what would that be?
Elitism. Too often I see posts on social media forums complaining about guest's lack of knowledge, understanding, their attitude or their impatience.
We, as servers, have a duty to ensure every guest has a great experience regardless of how we might feel about the individual.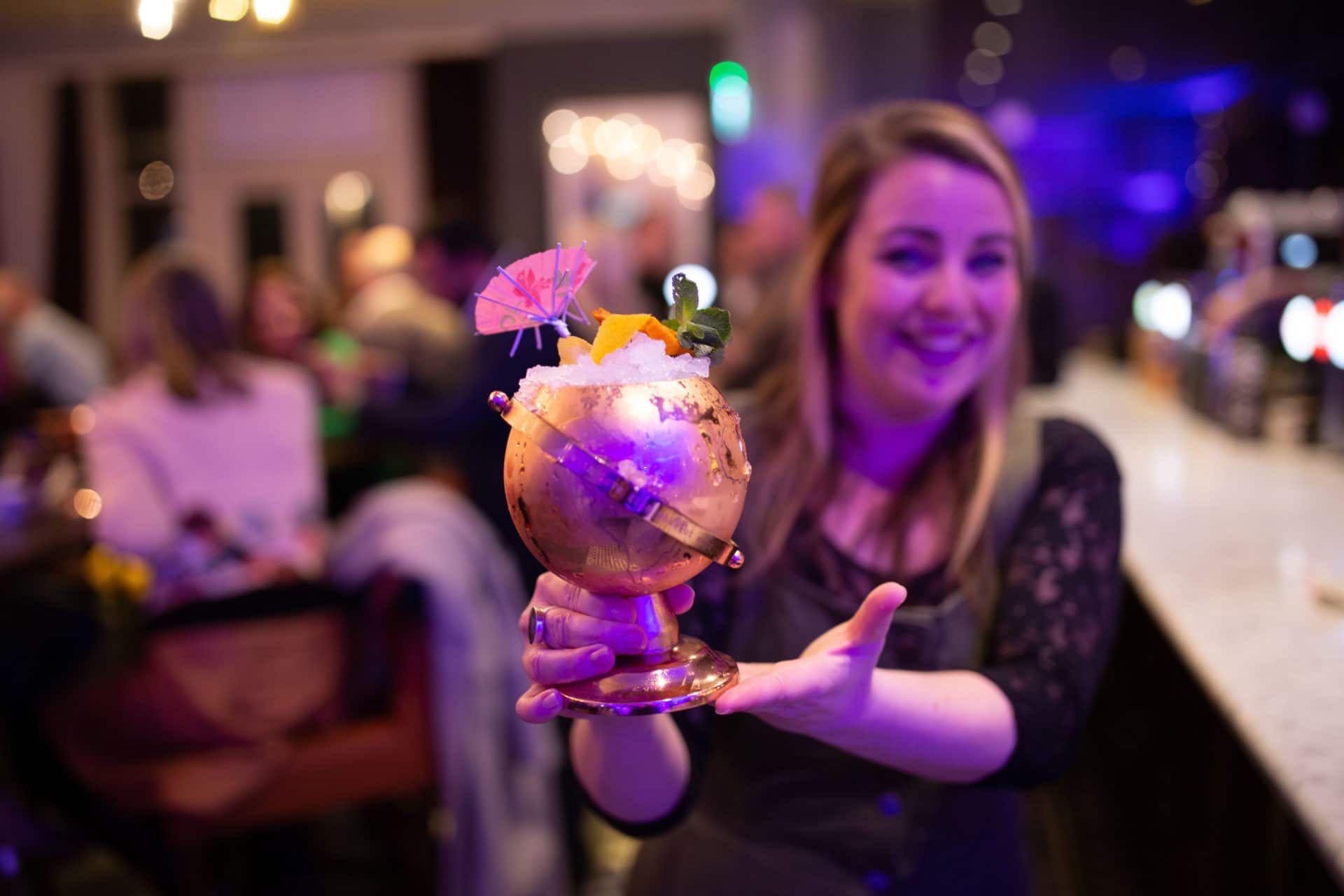 I genuinely believe that if you truly care about people's experience in your venue, turning a frown upside down should be looked at as a welcome challenge rather than an excuse to tarnish all guests with the same brush because you're having a bad day.
Tell us something you wish you had been told at the start of your career?​
That this is an unforgiving industry. If you have low self-esteem, you're shy or don't like confrontation, this is not the industry for you. Bags of self-confidence, self-belief, a strong personality and a tireless work ethic are required as a basic standard. Be prepared to forego any private or personal life. This is your  life now.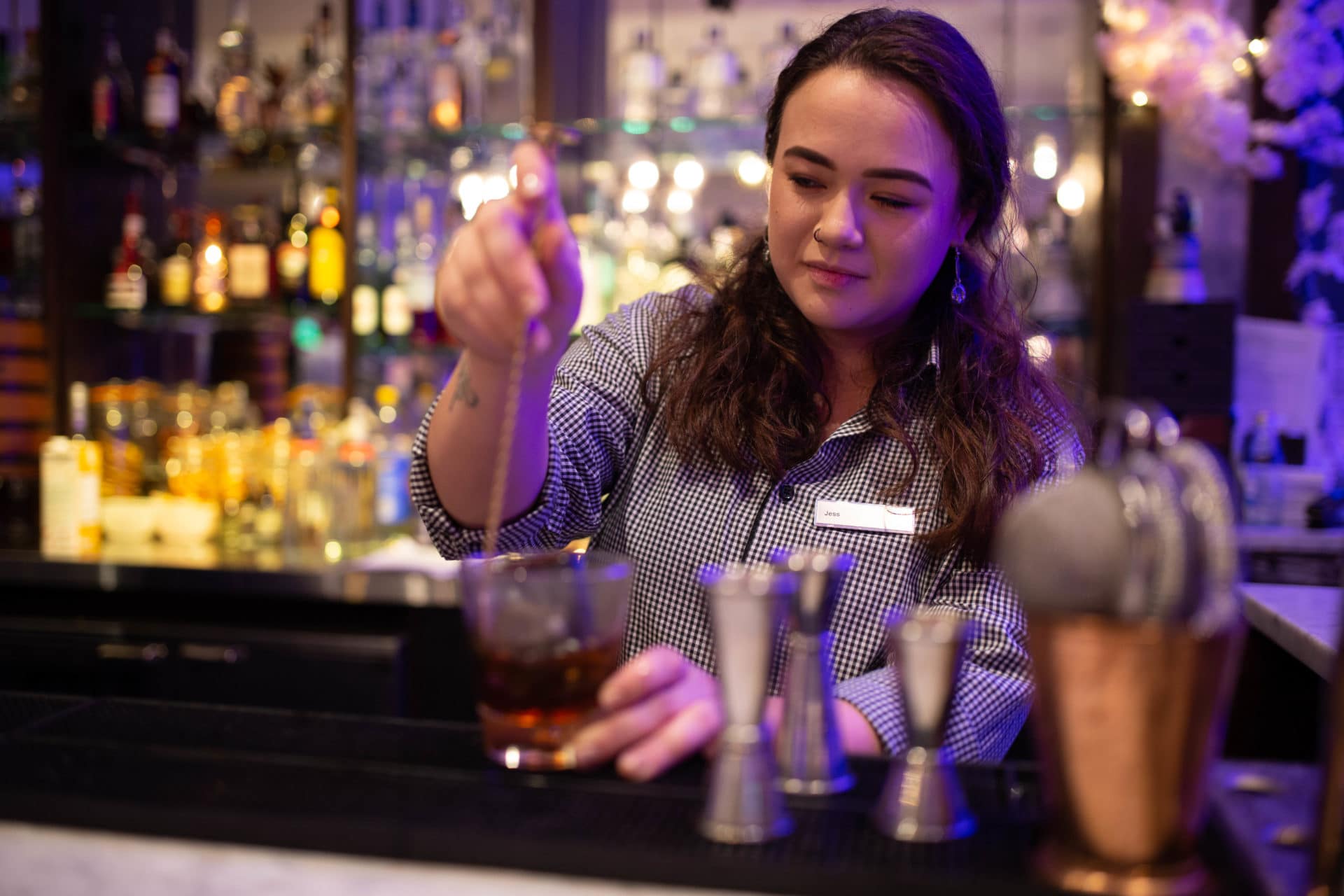 What qualities do you look for when recruiting to your bar team?
It's all in the attitude, skill can be taught. Having a strong, diverse mix of staff is key to promoting creativity. And a good sense of humour.
What's happening in the Brighton bar world currently?
You never have to look far to find someone trying to break new ground in Brighton, and the city's award winning food & drink scene is as transient and evolutionary as the city itself.
The team in Marwood and Presuming Ed's are redefining what a coffee shop and dive bar is, Gung Ho! Are still championing sustainability, recycling and up-cycling, L'atelier Du Vin have reintroduced the classic wine bar to London Road and Seven Dials…
Your favourite cocktail bar?
In Brighton, Gung Ho! Is my go to spot.
The guys there are super passionate and innovative with their approach to seasonality and sustainability, plus everything they make is delicious.
In London, Happiness Forgets.
What did you want to do when you were growing up?
As little as possible. I had dreams of being a performer of some sort as a child, which is probably part of the reason I ended up behind a bar…
What do you think you would be doing if you weren't a career bartender?
Probably something to do with teaching.
Here is Matt in action showcasing one of his customers' favourite tipples – The Brightini