Rathfinny Wine Estate – Tasting Room
Rathfinny Wine Estate was established in 2010 by entrepreneurial couple Sarah and Mark Driver. Eight years of work, and more than 200 acres of planting resulted in their first Sussex Sparkling wine being launched in June 2018.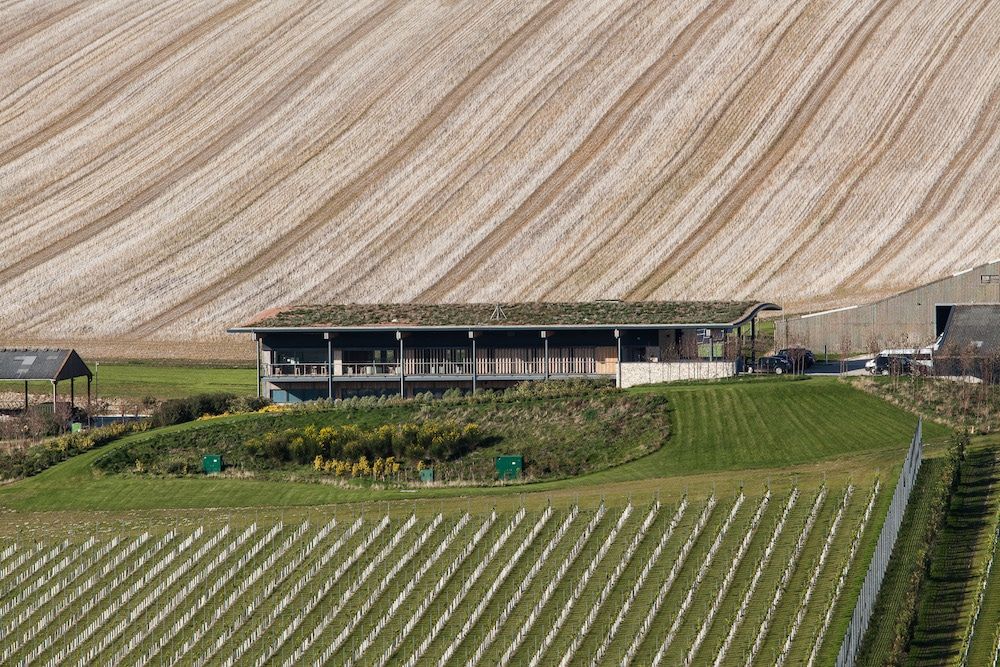 Award-winning dining
The Tasting Room at Rathfinny opened in 2018 when they launched their first vintages of Sussex Sparkling Wines. The Tasting Rooms is offers a dining experience of modern British cuisine paired perfectly with the estate's wines. In 2020, after only two years of service, The Tasting Rooms was awarded a Michelin Plate which has quickly positioned it as one of the best Sussex restaurants.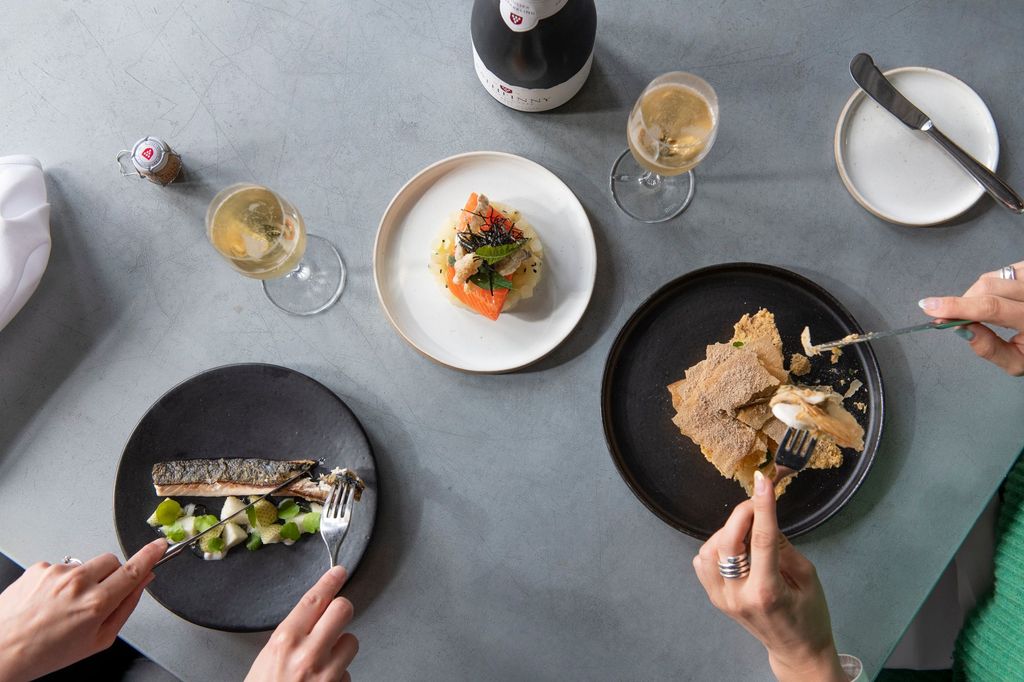 Rathfinny Head Chef Chris Bailey.
Chris Bailey is Head Chef of Rathfinny Tasting Room and the Rathfinny Flint Barns, a luxurious bed and breakfast accommodation within the estate grounds. Chris and his team create a weekly changing menu that is ingredient and seasonally led. The menu celebrates the Tasting Room's location in the Sussex countryside as well as wonderful produce from throughout the British Isles.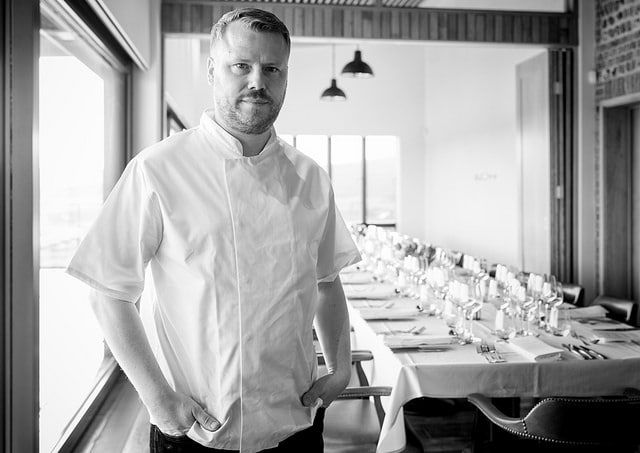 The Food at the Rathfinny Tasting Room
Lunch is served Wednesday to Sunday with options of two or three courses and a tasting menu is served for dinner on Friday and Saturday. Menus are seasonal and provide even frequent visitors with something new to try. While the menus change frequently, you can see a seasonal sample lunch menu and seasonal sample tasting dinner menu on the Rathfinny Tasting Room website.
Dining at the Tasting Room is an immersive experience as you drink wine from the surrounding Sussex vineyards, viewable over the expansive terrace. The menu is specifically created using local produce to pair perfectly with the wines of the estate.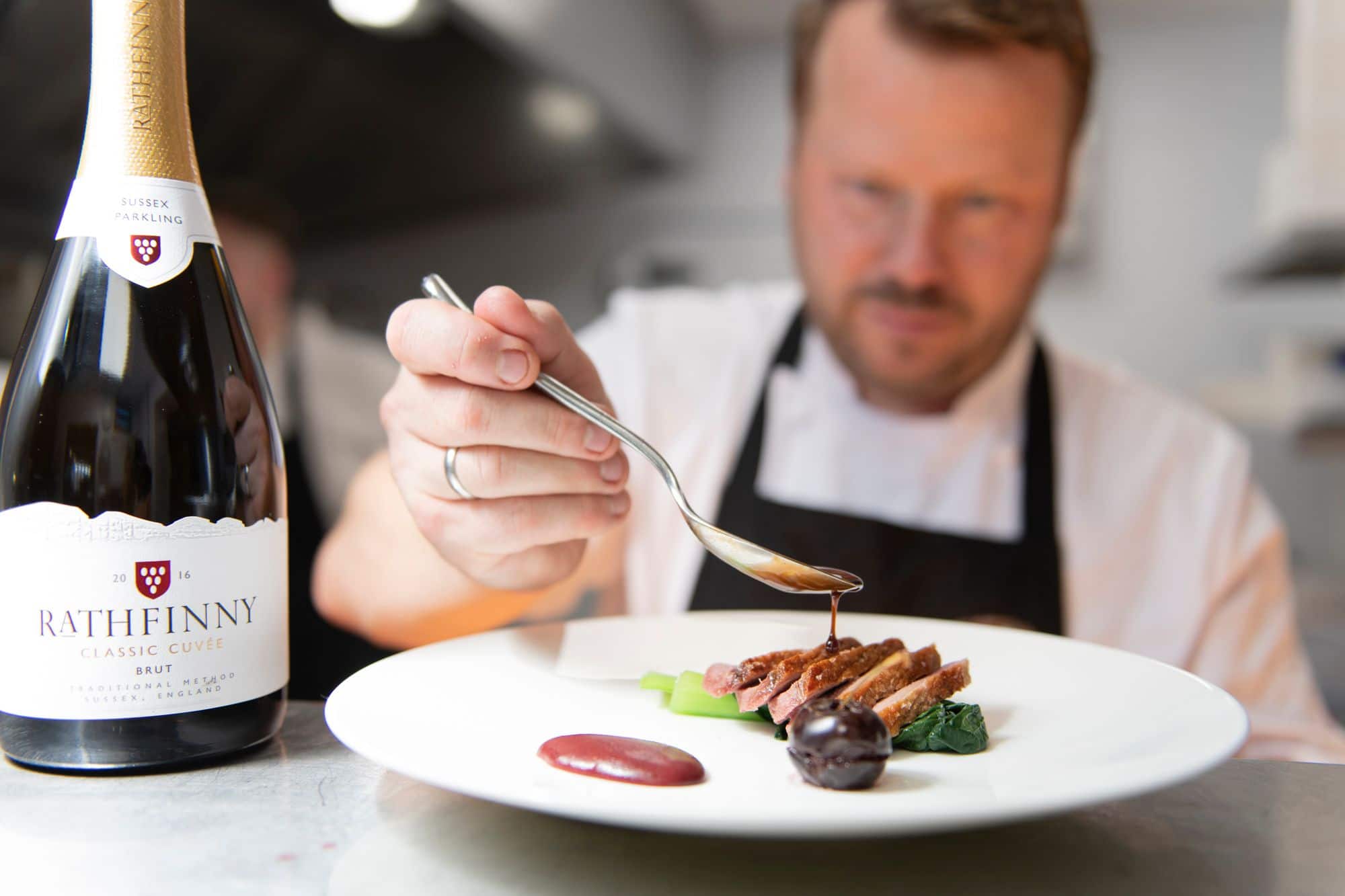 The Wine
Just three miles from the sea, located on a south-facing slope of the South Downs National Park, Rathfinny is perfectly situated for growing its mix of Pinot Noir, Chardonnay and Pinot Meunier grapes. In addition to Sussex Sparkling, this Sussex vineyard produce some still Sussex wines under their Cradle Valley label and gin and vermouth under their Seven Sisters label. Have a look at our Sussex wine tasting round up which gives you more information about the Sussex wine tours, tastings and you can read here about the harvest at Rathfinny.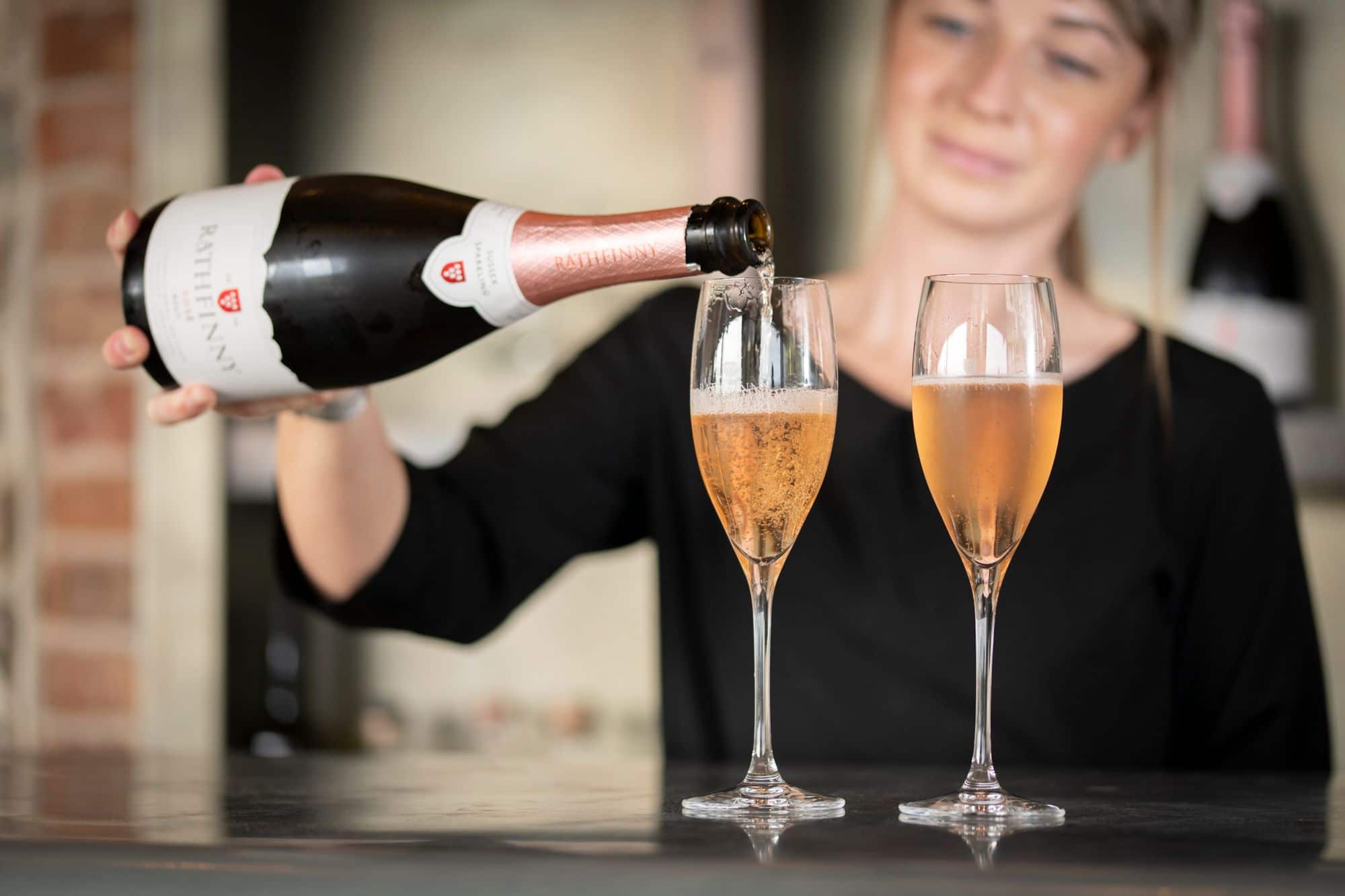 Wine tasting
From November to April you can book an exclusive autumn wine portfolio tasting experience at Rathfinny. Tours start with an introduction to the history of Rathfinny in the estate's Royal Institute of British Architects (RIBA) nominated winery. You'll then go on to a private tasting of the Rathfinny sparkling wines and their two sister brands, Cradle Valley still and Seven Sisters spirits. Book your exclusive wine tasting experience and tour.
A "Click and collect" service is available from their Cellar Door shop and there is free delivery on cases of sparkling wine. Rathfinny is your new 'go to' wine shop offering you the smallest carbon foot print in Sussex.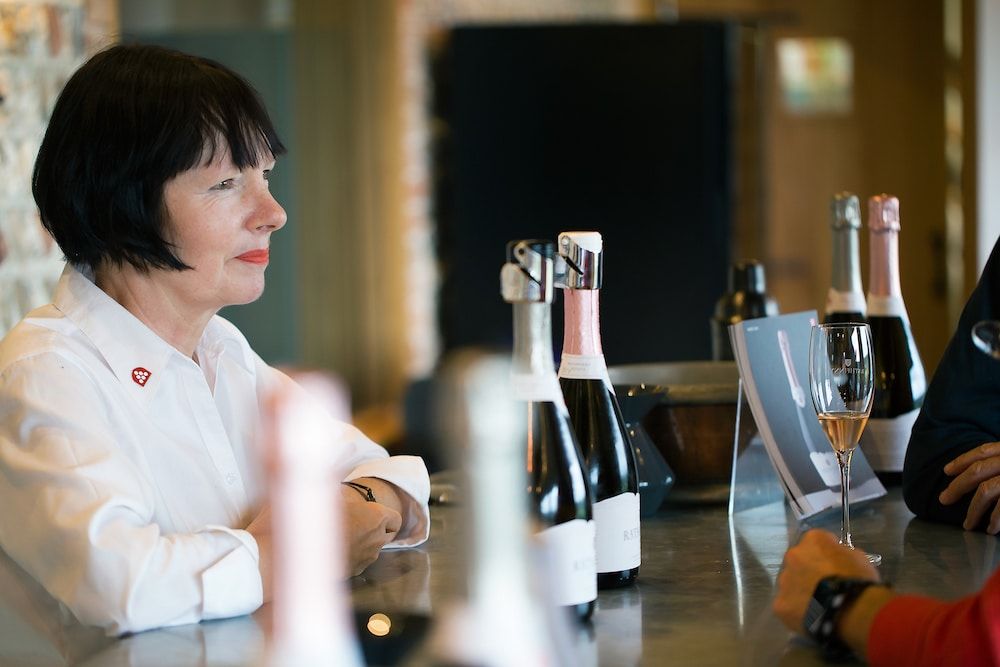 A lasting memory
To take your experience home with you, the Cellar Door gift shop adjoins the Tasting Room where wines and spirits from the Rathfinny Estate can be purchased. Or if you'd rather not go home at all, the Flint Barns is a beautifully restored 10 roomed guest house situated in the Vineyard. With its own dining room and dedicated Chef, the Flint Barns make for a beautiful getaway that is both family and dog friendly.