Bohemia Brighton
Situated in the heart of the Lanes, Bohemia Brighton is a relaxed daytime venue serving small plates and shares, big plates and desserts from the freshly prepared menu through the day until evening. In the evening Bohemia transforms into a late-night lounge and cocktail bar.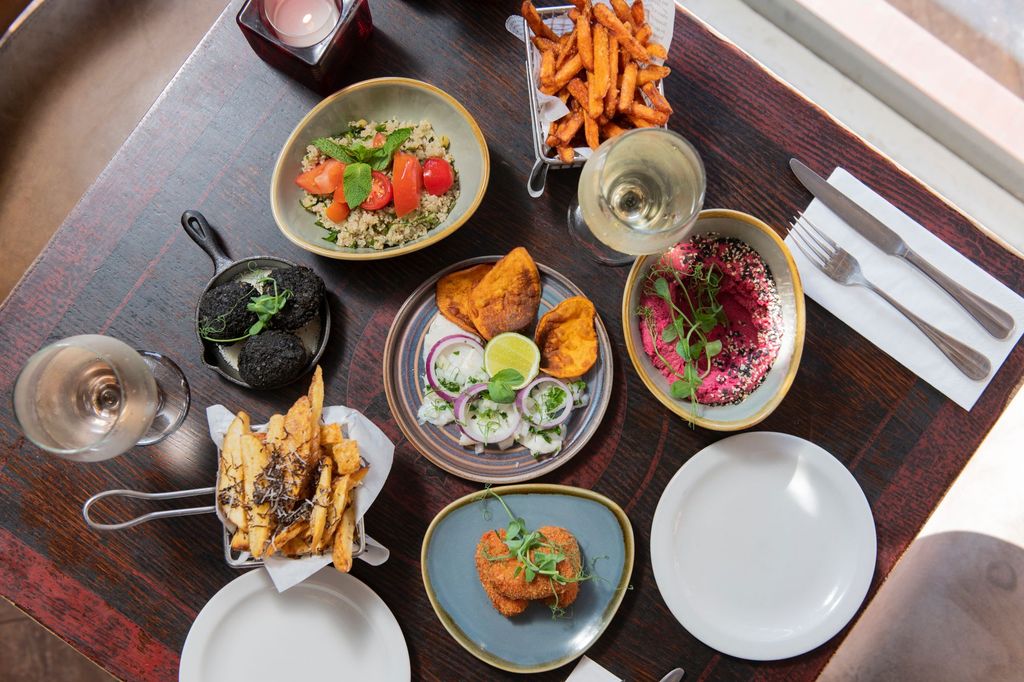 Eating for all at Bohemia
Food service at Bohemia Brighton continues through until 1am on weekdays and until 8 am on the weekends. The extensive menu is broad, allowing diners to choose everything from prime steak to a superfood nourishing bowl. Signposted for all dietary requirements and equipped with tried and tested children's dishes; the menu is ideal for pleasing a diverse crowd. The vegan and vegetarian dishes have been specially prepared for the menu, you won't get landed with poor quality substitutions or menu downgrades like 'sausage and mash but without the sausage.

On Sunday's Bohemia throws its hat into the ring for one of Brighton's greatest passions, the Sunday roast. Expect the full works, freshly prepared with quality ingredients. Families are welcome until 8 pm making Bohemia a great spot to wind down the weekend with good food and relaxed vibes.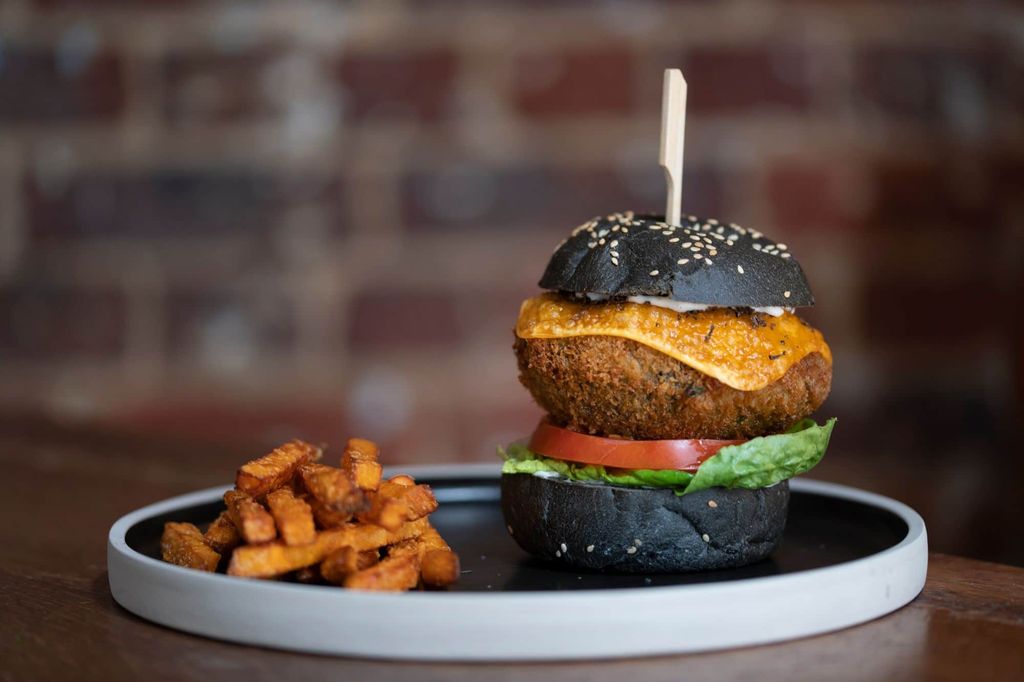 Three Floors of Decadence
When the lights turn Bohemia transforms into a stylish evening hot spot on Brighton's thriving nightlife scene. With DJ's spinning old school dance tracks at weekends, Bohemia knows how to get the party started.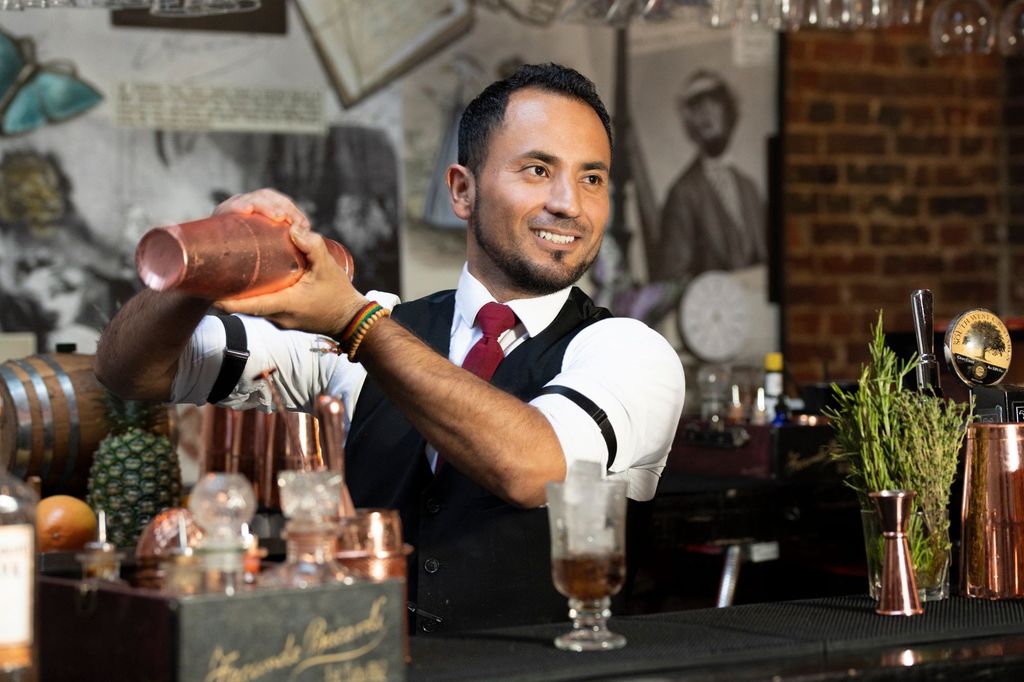 Bohemian cocktails
If you expect a little theatre with your cocktail, Bohemia Brighton is the place to go. Smartly suited mixologists whip up an array of spectacular cocktails, with both visual and taste wow factors; think dry ice, neon luminescence and premium spirits!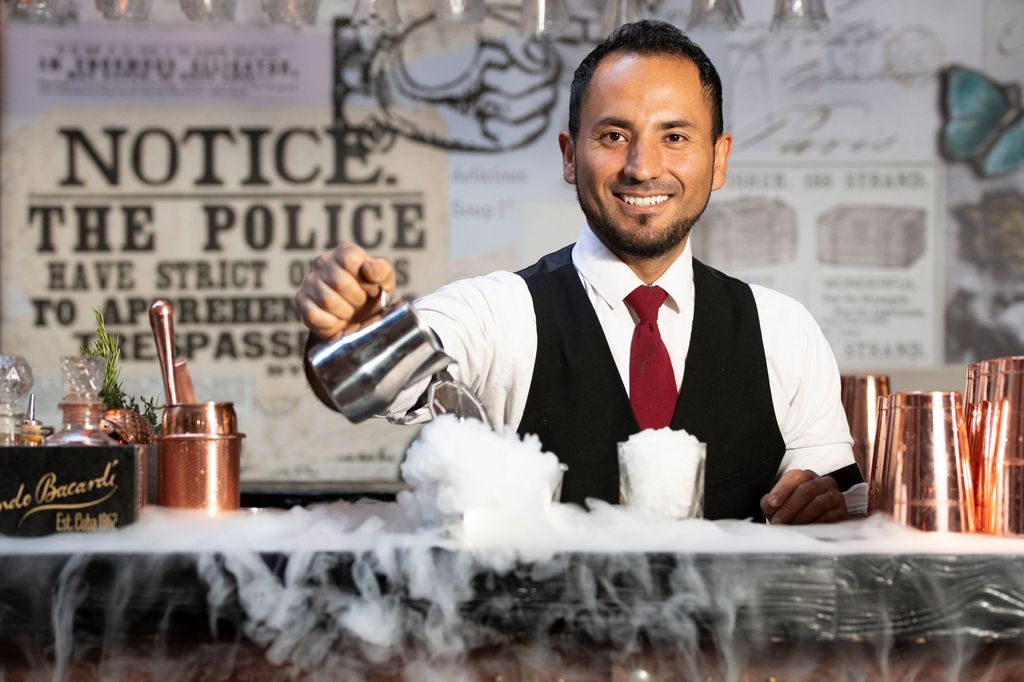 Become a cocktail master at Bohemia Brighton
Bohemia is the ideal venue for your party with so many different levels and areas that can be reserved exclusively for you and your friends. Enjoy watching their skilled bartenders create bespoke and traditional cocktails or join one of their cocktail masterclasses where you will be shown the tricks of the trade before mixing, muddling and stirring up cocktails of your own behind their famous central bar.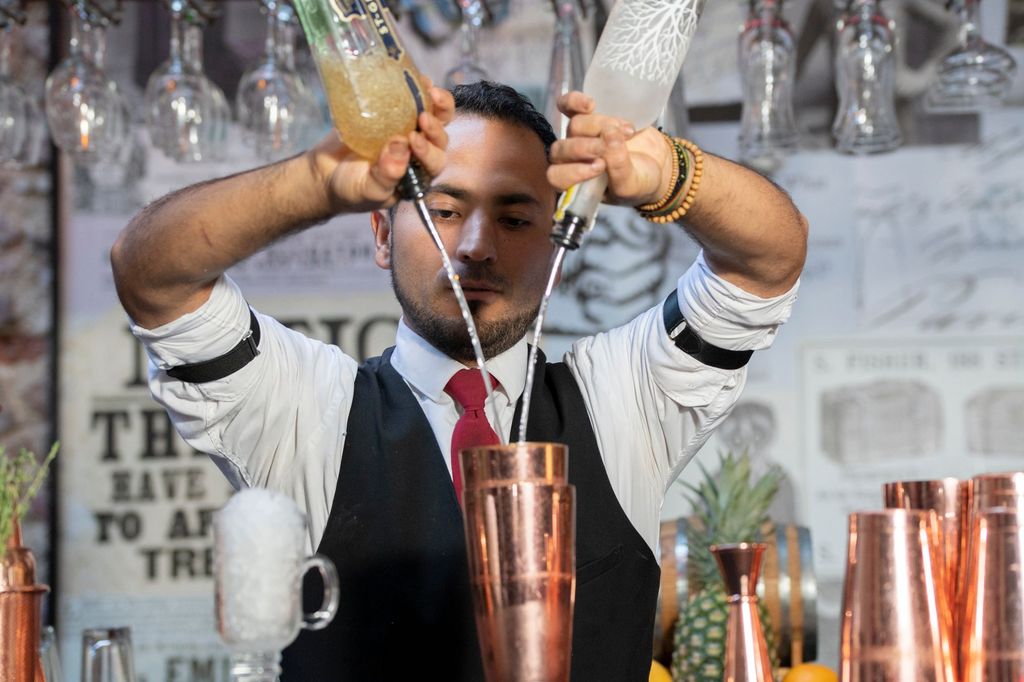 Have your own Bohemian party
Bohemia is available for hire for your private parties with a menu choice of canapés or buffet in your own area of the expansive bar reserved for you and yours.
Make a reservation
Call Bohemia on 01273 777770 (Please mention us when you do🙏)