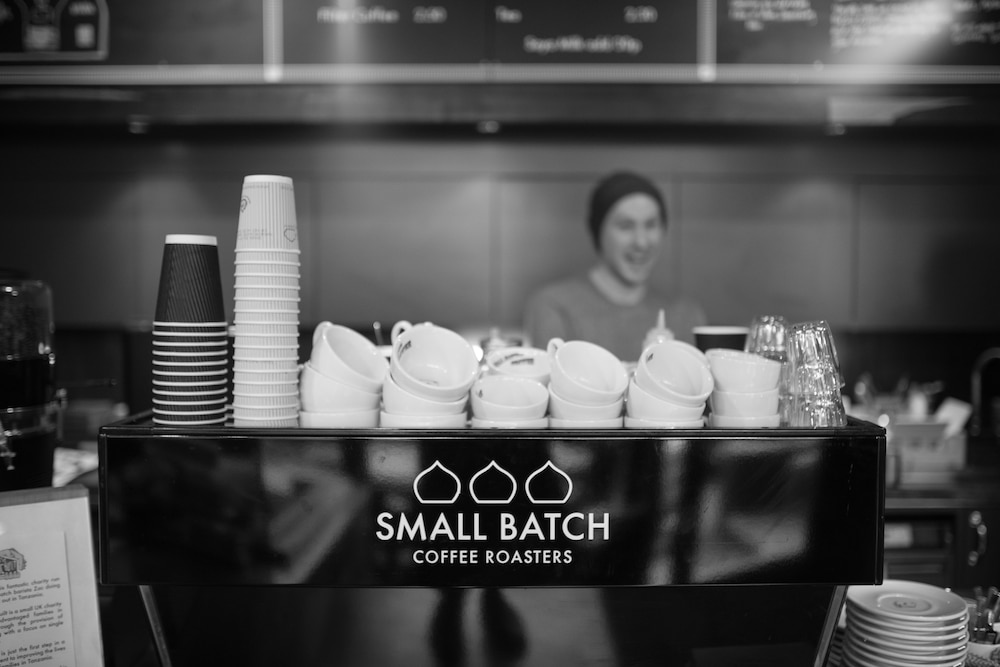 Cafe and Barista Jobs in Hove
Fiercely independent, Hove's cafe scene is buzzing. Whether you see yourself working in a traditional tea shop like Treacle & Ginger, an award-winning bakery like The Flour Pot or a late-night joint like Hixon Green, Brighton is a fantastic place to be a barista. Read on for the lowdown on where to start your job search.
A cafe job in Hove Actually...
Drawn to Hove by its cosmopolitan cafe culture?
Start your 'cafe jobs Hove' search with the most unique spots in the city.
Nowhere says 'Hove' quite like Hixon Green. A design led stylish setting with plenty of big windows to watch the world go by and a modern menu to match. Alternatively you could go Argentinian with South American coffee, wine and empanadas at Cafe Malbec in Hove
Or keep an eye for job openings in laidback lounges like Cafe Rust, or Salvage Cafe where everything you sit on or at is for sale.
Small Batch Coffee - from Hove
If carefully crafted coffee is what gets you out of bed in the morning, look no further than the city's ultra-specialist coffee houses, which roast, blend and brew their own beans on site. A 2017 and 2018  BRAVO  Awards winner for 'Best Coffee', Small Batch Coffee Company roast their beans in, you guessed it, small batches.
They supply many cafes throughout Sussex so, wherever you end up working, there's a strong chance you'll be serving Small Batch. 
Small Batch also feature in our cafe jobs in Brighton section. 
If you can't decide whether to apply for restaurant, bar or cafe jobs, Hove has the answer.
This city has a great choice of venues that blur the lines between all three.
Chard Brighton in Hove is a cafe by day and romantic restaurant by night, serving locally-sourced and seasonal ingredients.
If you are lured to Sussex by the sea you could look for job openings at Lucky Beach – the coolest cafe/bistro on Brighton Beach, it was  awarded 'UK's Best Organic Burger' by Elle.
Finding Cafe Jobs in Hove