Restaurant Brighton's guide to
Restaurants in the Lanes Brighton
Restaurants in Brighton Lanes
Our guide to restaurants and coffee shops in The Lanes Brighton.
The Brighton Lanes offer a delightful selection of fantastic restaurants, cool Brighton pubs, some of Brighton's busiest bars, each exuding a unique charm that complements the area's winding twittens and history and cobbled areas.
Discover BRAVO award-winning venues, independent coffee shops, and bohemian Brighton cafes nestled within these iconic alleys. Whether you are looking for Japanese restaurants, Caribbean inspired, French, small plates the restaurants in Brighton's Lanes provide you with a little bit of everything. 
From bejewelled antique shops to quirky boutiques, the Lanes in Brighton present an enchanting backdrop for a memorable dining and walking experience.
Whether you're a local or a visitor, exploring the Lanes' hidden hotspots is a must-do in Brighton. Get lost in the culinary delights and historic allure, all just a stone's throw away from the vibrant Brighton seafront.
Special occasion | The Lanes Brighton
Casual | The Lanes Brighton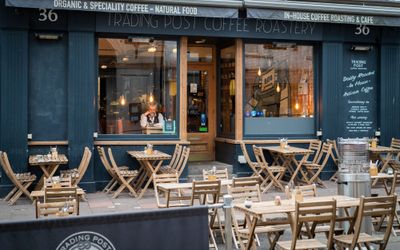 For guaranteed great coffee and superb social hangouts, head to The Trading Post. This Brighton coffee shop offers countertop treats in the form of flakey bakes, cakes and sweet and savoury pastries. Where they really shine though is their prime position on Ship Street, ample outside seating and quality coffee brews that'll set you up for a day of pursuing the historic wonders of the Lanes Brighton. Go here too for your take out coffee beans which are roasted on site and we think the coffee is amazing.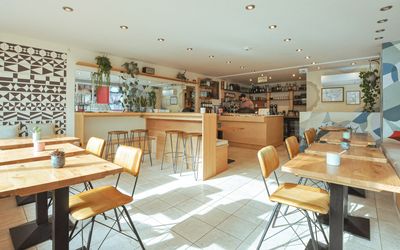 Discover Vios Cafe in Brighton's historic Lanes, a hidden Mediterranean gem. With its inviting atmosphere, this charming cafe welcomes food and beverage enthusiasts to relax with a cup of coffee or indulge in a delicious meal. From pancakes to meze, their menu offers a tantalising range of options, complemented by comforting hot drinks and exquisite Greek wines. Embark on a culinary journey with a Mediterranean twist at Vios Cafe.
International | The Lanes Brighton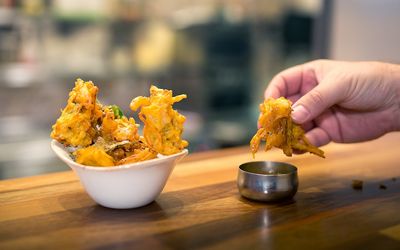 This eye-catching restaurant is another reputable Brighton Lanes resident that's located on Ship Street. The vibrant and inviting decor aptly pathes the way to a meal of equal vibrancy. Serving the best of Southern Indian cuisine, made authentically with attention to quality ingredients and exceptional flavour. Curry Leaf Cafe is not your average Indian restaurant, you won't leave here with a bellyache, in fact, you won't leave until you've scheduled your next visit. 
From day to night | The Lanes Brighton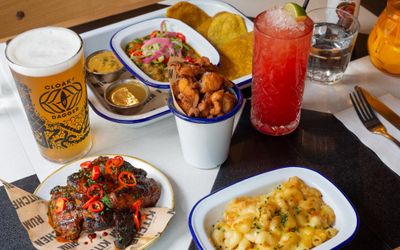 The Rum Kitchen could just as easily sit in our international section as it does here. They serve a menu of freshly prepared jerk BBQ and Caribbean classics alongside an extensive menu of specialist rum cocktails. But it's the immersive experience that makes us think this is a place for partying while you eat. Live weekend DJs and attentive servers keeping you topped up on those oh-so-sippable cocktails, dark interiors and spicy, energising, fun fuelling food makes this a place to party. Start early with happy hour, finish late. Bring your friends and let loose.