Restaurant Brighton's guide to
Best Breakfast and Brunch restaurants in Brighton
Looking to discover the perfect place to enjoy a delicious breakfast or a banging brunch with friends and family or perhaps its the night after and you're in need desperate need of something nourishing to soak up last nights sins?
Breakfast and brunching in Brighton made easy with our guide to the best of the b's.
See here for the BRAVO top 20  winners of Best Brunch in Brighton 2020.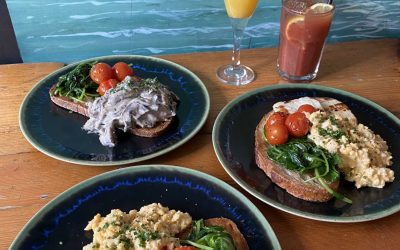 Join in with the brunch bunch at The Black Lion for a 90's music-themed bottomless brunch every Saturday. What better way to get over the night before than to get stuck back in with an anthem, sourdough topped brunch, "I'm a Crepe" pancakes and unlimited supplies of the Bloody Mary's, mimosas and beer.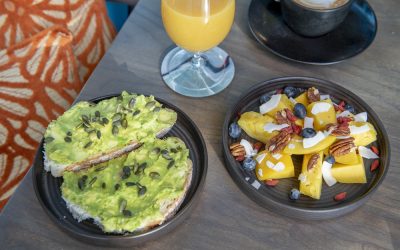 The beautiful setting of The Grand is a lavish spot for a breakfast, lazy boozy brunch or morning business meeting. The stylish Cyan restaurant and bar serves breakfast and brunch from 10 am – 12 pm Monday to Friday and with extended hours on Saturday from 11 am until 4 pm in which to enjoy the weekend bottomless offering.  As far as settings go, this is one to flock to when the sun is shining.
Brunch at Cafe Coho is no measly affair. Experience their elevated cafe culture and dine on the knockout selection of brunches served at their Church Street venue in Hove. Guests can enjoy a vast selection of breakfast and brunch favourites which are made with the finest Sussex sourced produce. Dishes range from simple favourites, such as the bacon sarnie to American style topped pancakes. Cafe Coho benefits from having a fully stocked bar and mixologist servers, so should you wish to add a mimosa to your morning menu, then they're on hand to make it possible.
Coppa Club has arrived in Brighton and is serving all our breakfast in Brighton needs at once. Open from 8 am, light breakfast dishes like toast and fresh pastries are available alongside freshly brewed coffee to fuel those first few emails of the day. Early Brighton brunchers are also able to get dishes such as short stack pancakes right through until 4 pm, with our favourite on the menu being the delicious garden breakfast.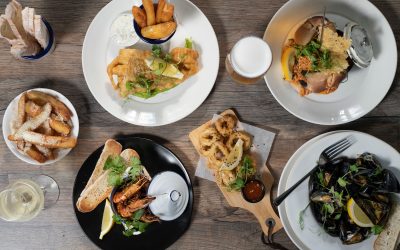 Weekend pub brunches often mean returning to the scene of the crime. Having said that, they are also a great way to remedy the effects of last night's party. The Dyke Alehouse and Kitchen serves brunches on Saturdays from 11 am-2 pm. They know how to soothe the aches caused by last night's tumbles. So let them help heal your wounds with a hearty full English and a bloody Mary.
Breakfast for our sweet-toothed locals and a must-try for visitors to Brighton's Lanes area is Knoops. They offer guests a chocolate drinking experience like no other. Uncover the perfect chocolate drink to suit every palate and discover which cocoa blends work to enhance your mood. Of course, a liquid breakfast isn't everyone's cup of tea, in which case you can tuck into some of the delicious patisserie offerings. Which include: croissants, macaroons, brownies and many more yummy treats.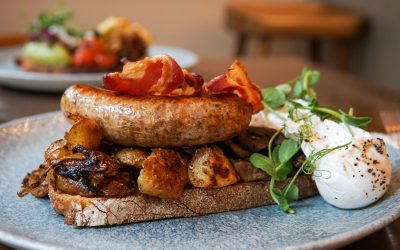 While most of the Lanes wont wake up until about 11am, Lost in the Lanes is a beacon calling out to all those wondering hungrily through the narrow streets. Open from 8.45am serving excellent coffee and speciality teas. Breakfasts cover everything from traditional Full English made with locally sourced eggs and sausage, to fresh pastries. There's lots of variety and vegetarian and vegan options too so no one's left out in the cold.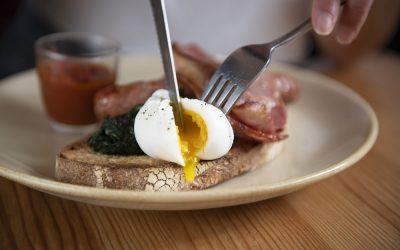 If you're looking a grab and go coffee and pastry or a luxurious lazy brunch then Mange Tout may well be a destination for you. Serving breakfast and brunch from 9 am until 3 pm seven days a week (from 10 am on Sundays). Located at the top of the North Laine Mang Tout is a great destination to grab a good coffee and a pastry before beginning your day exploring the famous Brighton boutiques. For something a bit more substantial there is the bistro take on the Full English and a vegetarian Full English, a full array of eggs and French classics such as Croque Monsieur and Croque Madame.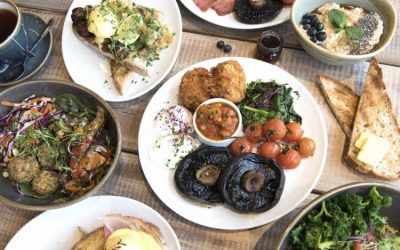 Since 2013 Moksha have been serving a top-quality breakfast along with their excellent cakes, teas & coffees. The reviews in the first year alone have shown that their take on the modern breakfast is fast becoming a local favourite. However, it's not just their classics that are getting the attention. The Mexican inspired, Huevos Rancheros, has appealed to Brighton's desire for something a bit different and is one of their top-sellers.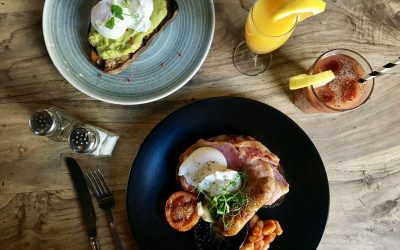 Weekend brunches are for the day after the night before and god knows how much we need the good stuff to soak up the bad stuff. The Mes is serving brunches on Saturdays from 10 am-1 pm for that very reason. Enjoy hash-based brunches adorned with a variety of delicious toppings and unlimited bloody Mary's or mimosas. Whatever your reason for needing a boozy breakfast these will get you bolstered and weekend-ready.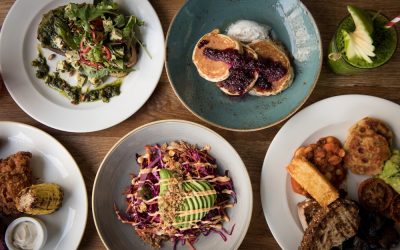 Already hugely popular with the discerning Brighton crowd, and named amongst the best places to brunch in the UK by Stylist Magazine, this venue is a cool and hip diner serving a mean breakfast and a great coffee. LA Indie Coffee House meets New York Bar & Diner – here you can expect to try the full classic breakfast, breakfast burgers, pancakes, bagels, scrambled eggs, brioche bacon rolls, granola. Great sea views and outside seating. Look out for the Hangover Cures & Hard Brunch Beverages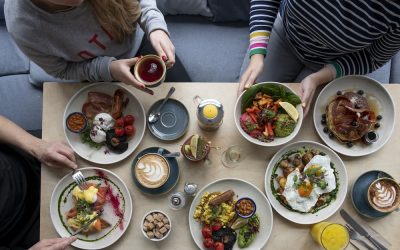 Starfish and Coffee is right next to the beautiful Queens Park in Brighton, it's a cafe that specialise in brunch, pastries, homemade cakes and excellent tea & coffee. Giving Brighton residents the 'best breakfast' in the city along with amazing coffee you'll find pancakes with bacon & maple syrup, to luxurious eggs Benedict with many other breakfast favourites. Winner of BRAVO 2018 'Best Brunch'.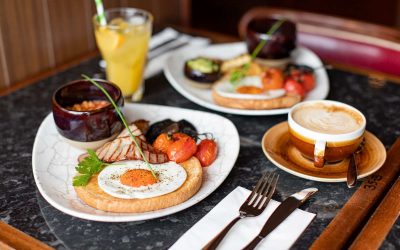 Taste Sussex on the Brighton Marina boardwalk has that all-American diner feels to it (a country renowned for its super-sized breakfasts). So let that be a starting point for you when morning hunger is making its demands. The Taste Sussex breakfast is a feast of treacle cured bacon, Cumberland sausage, tomatoes, baked beans, mushrooms and, of course, eggs. Or there's the Big Breakfast with added black pudding and hash browns. There's also vegan and veggie breakfasts and smaller options and cheeky ice cream shakes made with locally made gelato. Everything here is top quality and freshly made to order, a real breakfast of champions.