Restaurant Brighton's guide to
Brighton Breakfast and Brunch Guide
Brighton Breakfast Guide | Unmissable Brunches in 2023
Looking to discover the best breakfast Brighton has to offer? Perhaps that perfect place to enjoy a delicious breakfast or a banging Brighton brunch with friends and family, or perhaps it's the night after and you're in urgent need of something nourishing to soak up last night's sins?
Breakfast and brunching in Brighton is made easy with our guide to the best of the b's at mouthwatering restaurants in Brighton. You may also like our Brighton bottomless brunch page too. 
Remember to also check out the BRAVO Top 20 winners of Best Brunch in Brighton 2023 as voted for by you.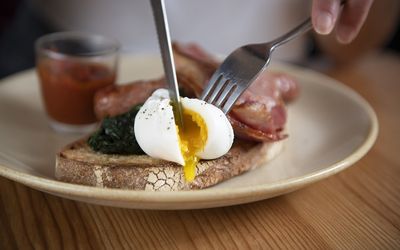 If you're looking a grab and go coffee and pastry or a luxurious lazy brunch then Mange Tout may well be a destination for you.
Serving  their Brighton breakfast and a Brighton brunch from 9 am until 3 pm seven days a week (from 10 am on Sundays). Located at the top of the North Laine Mange Tout is a great destination to grab a good coffee and a pastry before beginning your day exploring the famous Brighton boutiques.
For something a bit more substantial there is the bistro take on the Full English and a vegetarian Full English, a full array of eggs and French classics such as Croque Monsieur and Croque Madame.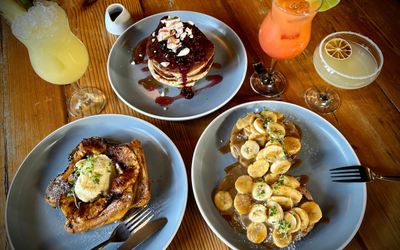 Weekend brunches are for the day after the night before and god knows how much we need the good stuff to soak up the bad stuff. The Mes is serving brunches on Saturdays from 11am – 3pm for that very reason. Serving breakfast favourites such as pancakes, waffles, loaded bagels with smoked salmon, and avocado on toast. You can enjoy your food with unlimited prosecco, beer or choice of cocktail. Whatever your reason for needing a boozy breakfast these will get you bolstered and weekend-ready.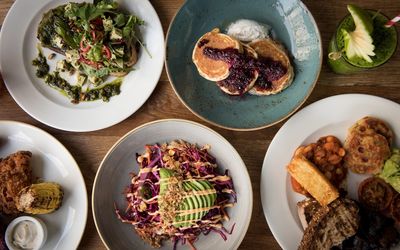 Already hugely popular with the discerning Brighton crowd, and named amongst the best places to brunch in the UK by Stylist Magazine, this venue is a cool and hip diner serving a mean breakfast and a great coffee. LA Indie Coffee House meets New York Bar & Diner – here you can expect to try the full classic breakfast, breakfast burgers, pancakes, bagels, scrambled eggs, brioche bacon rolls, granola. Great sea views and outside seating. Look out for the Hangover Cures & Hard Brunch Beverages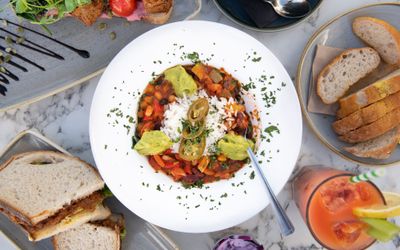 Ohso is a great all-round venue which offers a little bit of everything and gives you a true taste of Brighton for breakfast lunch and dinner. Offering a superb location on Brighton's seafront; breakfast options include Traditional Full English, Veggie Full English, Breakfast of Champions, Eggs Benedict, Eggs Florentine and breakfast baps. All food is prepared fresh to order on site, by their team of Sussex chefs delivering popular classics with a European twist.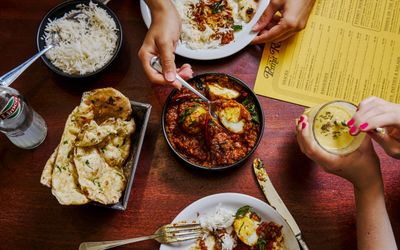 Indulge in a morning feast at The Permit Room! Served daily from 8-11.45 am. Tuck into their freshly made Naan Rolls, soul-warming porridge, and crunchy granola. Dive into the Bombay classic, Bun Maksa—a soft bun perfect for a dip in hot chai. Their Naan Rolls, crafted with love, burst with cream cheese, tomato chilli jam, and fresh coriander. Take your pick from the tempting Bacon Naan Roll or the hearty Wrestler's Naan Roll. Your morning, perfected at The Permit Room!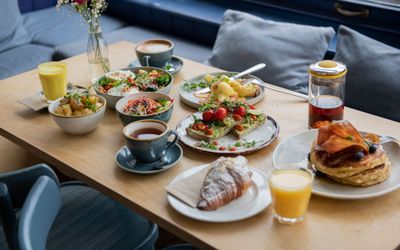 Starfish and Coffee is right next to the beautiful Queens Park in Brighton, it's a cafe that specialise in brunch, pastries, homemade cakes and excellent tea and coffee. Giving Brighton residents the 'best breakfast' in the city along with amazing coffee you'll find pancakes with bacon and maple syrup, to luxurious eggs Benedict with many other breakfast favourites. Winner of BRAVO 2022 'Best Brunch'.
Since 2013 Moksha have been serving a top-quality breakfast along with their excellent cakes, teas & coffees. The reviews in the first year alone have shown that their take on the modern breakfast is fast becoming a local favourite. However, it's not just their classics that are getting the attention. The Mexican inspired, Huevos Rancheros, has appealed to Brighton's desire for something a bit different and is one of their top-sellers.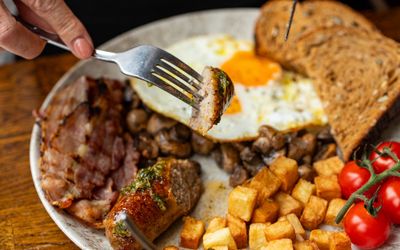 Experience the Hove brunch, the Latin America way at LatinoAmerica on Church Road. Available Wednesday to Saturday 11-3pm, then Sunday 12-4pm. Try a taste of Argentina with their range of empanadas, a Lomito steak sandwich with their fantastic cuts of Argentine beef, the El Classico breakfast and much more. Here you are sure of attentive South American hospitality, and an innovative range of latino brunches which makes this restaurant extra special. Enjoy the classic tostadas con huevos, the lighter latin bites, if you want something smaller – or you can go full steam ahead with a bottomless brunch Argentinian style.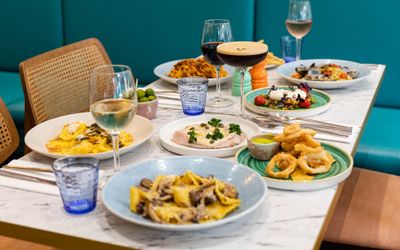 Brunch is back at Pesca, you'll have to wait until the weekend to enjoy their sublime brunch offering as it's served exclusively on Saturday and Sunday – it's worth the wait! You get the choice of smoked salmon, coppa mantovano or avocado to sit under the perfectly poached eggs. This Hove-based restaurant is independent and is renowned for its family-friendly charm. Let us not forget their sublime and traditional Italian food offering, which is available from lunch to dinner and served alongside the brunch menu.