Venues
Small Batch Coffee Brighton
Small Batch Coffee Roasters was founded in 2006 by Brad Johnson, a plucky backpacker with a little coffee cart and a big idea. There must have been magic in those beans because Small Batch Coffee Roasters has grown to a local success story that Brighton loves to be part of.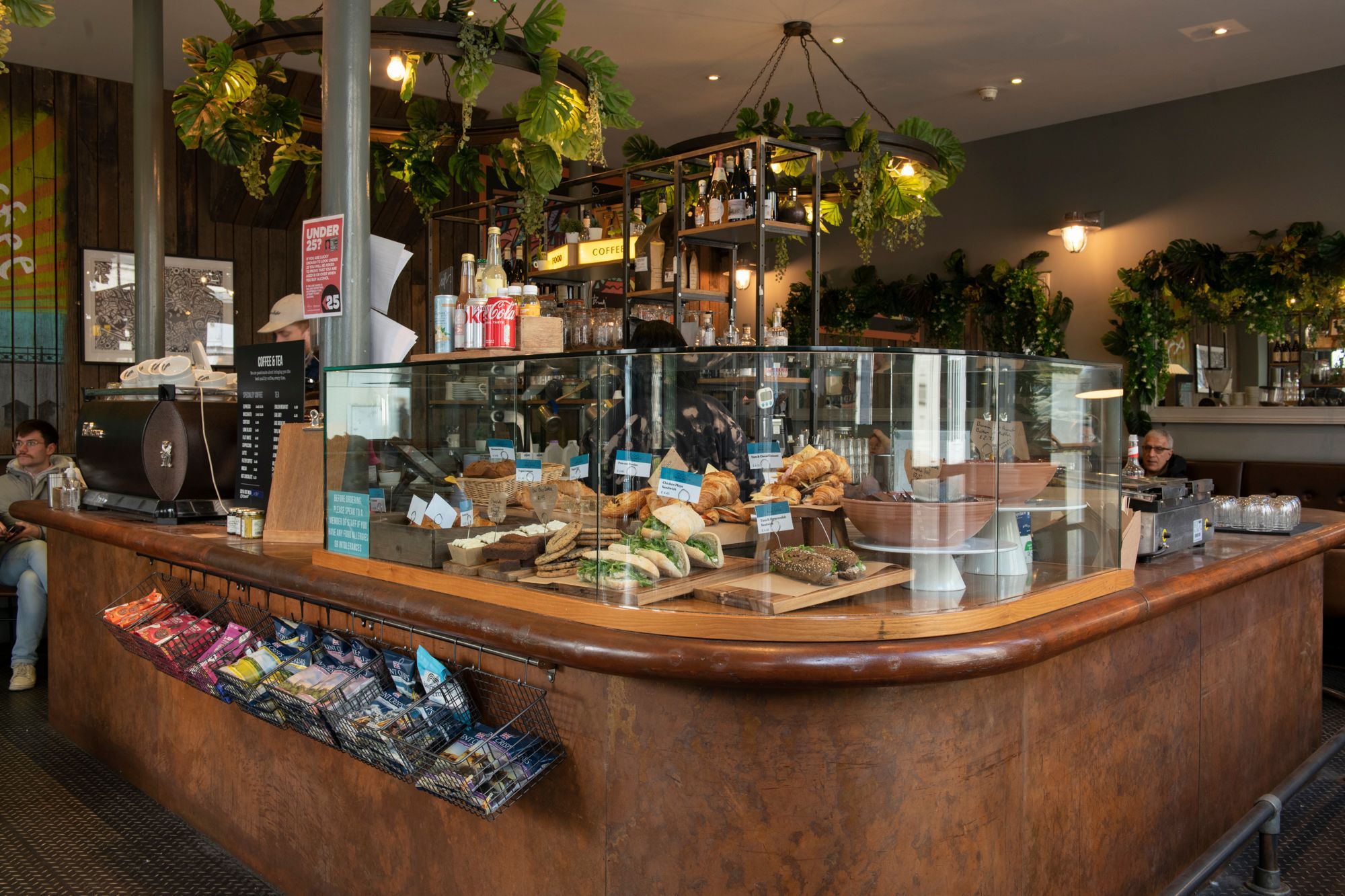 The coffee shops, with their sleek dark interiors and enthusiastic alt-indie baristas, have become almost as iconic as the Brighton Pavillion, whose domed turrets form Small Batch's logo. But style over substance won't stand in a city as caffeinated as Brighton (which boasts more coffee shops per capita than any other part of the country). The secret of Small Batch's success is no secret at all – it all comes down to those magic beans.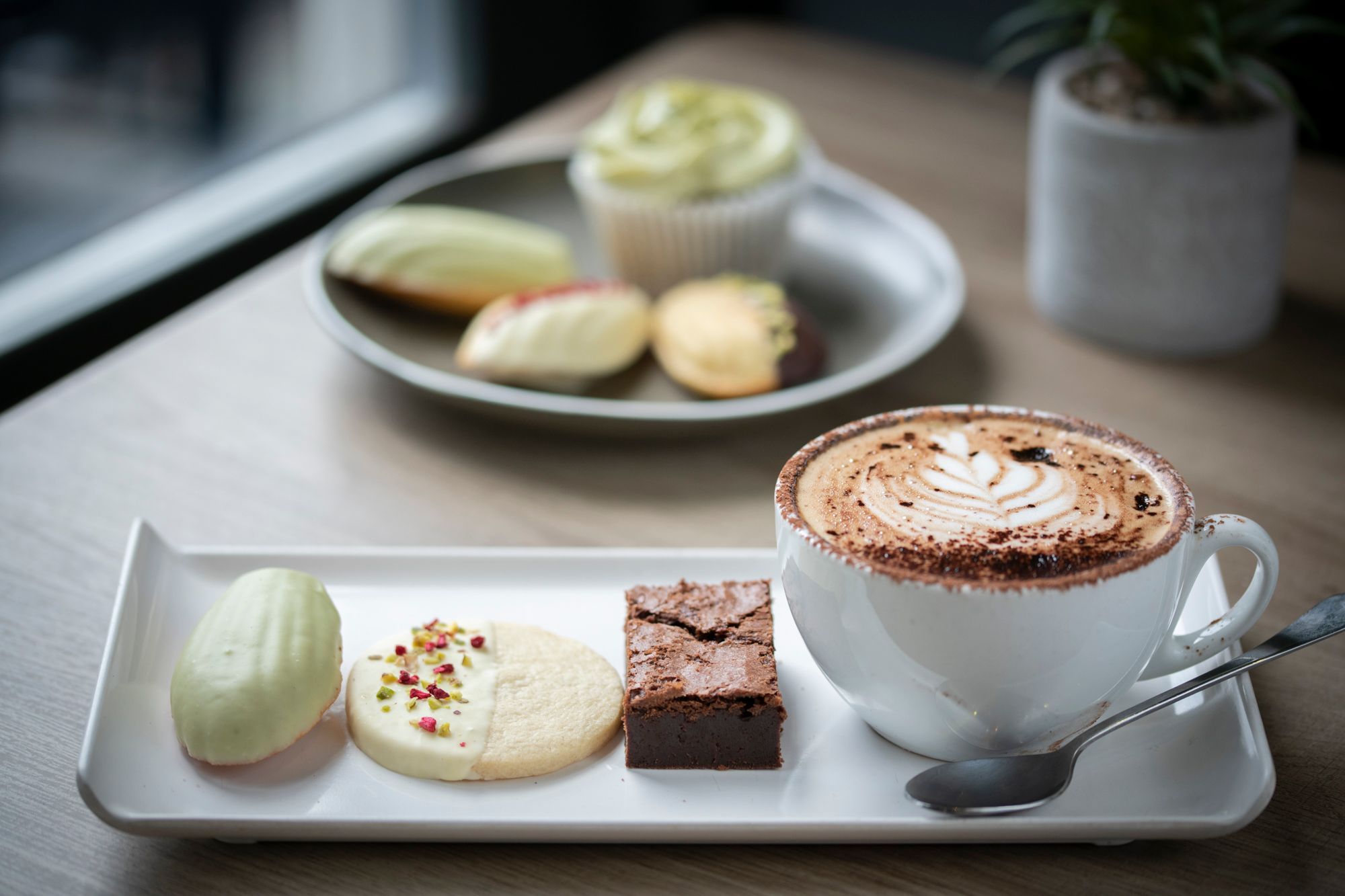 Small Batch Coffee from – Bean to Brew
As the name suggests, Small Batch Coffee Roasters roast their own coffee in small batches! This allows for precision and freshness. But that's just one-third of the story behind their exceptional coffee.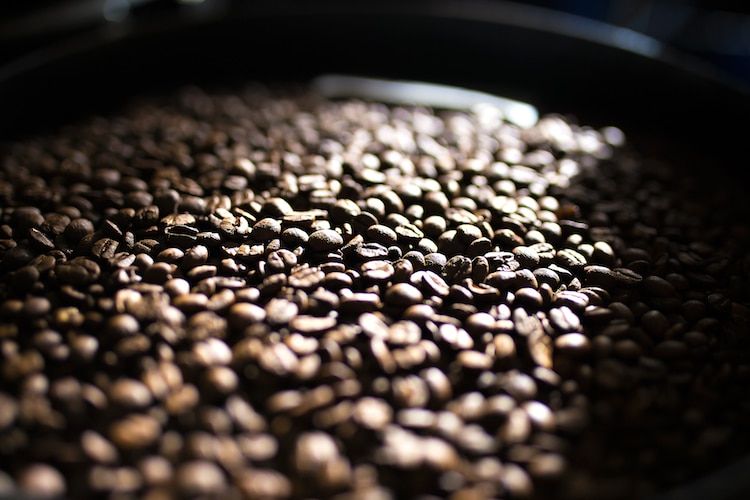 Before they begin to roast the beans Small Batch turn up the heat on their origin. They develop longstanding direct relationships with their growers and pay well above the Fair Trade minimum for their beans.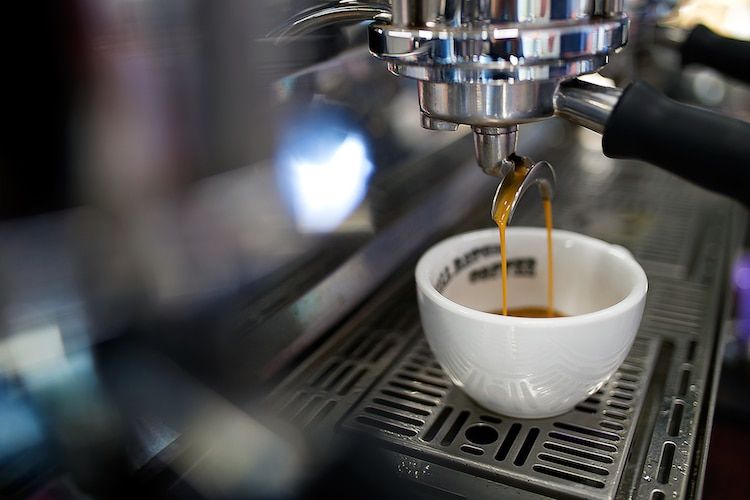 The final stage is, of course, the brewing and those alt-indie kids sure know how to brew. Everyone at Small Batch is a coffee nerd and proud of it. Nerds not snobs.
Small Batch Bakers
Alongside your ethically sourced, carefully roasted and lovingly brewed coffee (available with every conceivable mylk alternative as well as classic cow) you'll find a broad selection of freshly made sandwiches, cakes, pastries and healthier options. All the baked goods come from their own small batch bakery. The 'Duffins' are a must-try, the love-child of a doughnut and a muffin – think fluffy on the inside, sugary-crispy on the outside. Genius.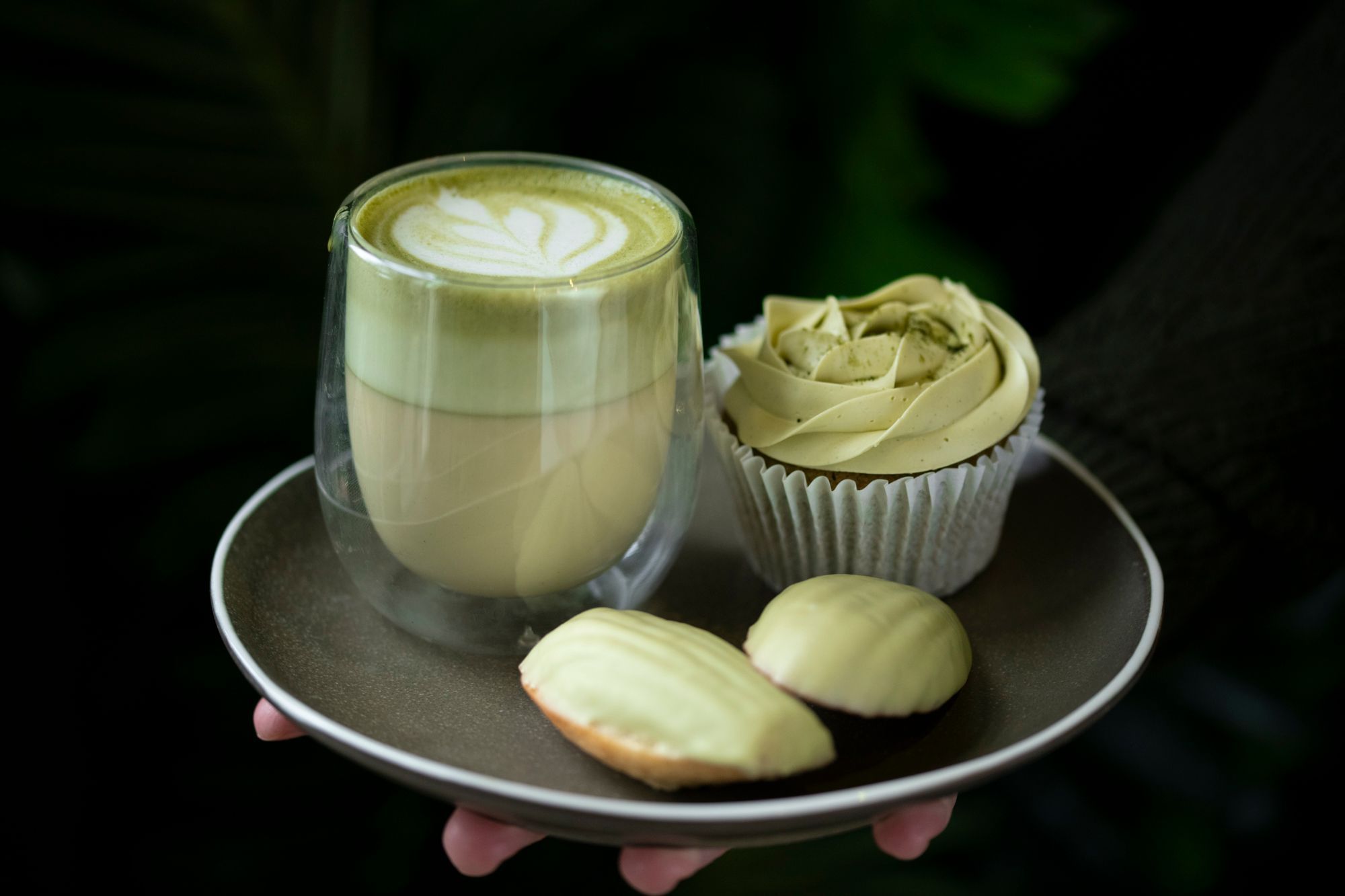 Brunch
In November 2021 Small Batch appointed new Executive Chef Andrew Mackenzie. Andrew has created a new brunch menu, available 9am – 2pm daily from the Norfolk Square, Seven Dials and Goldstone Villas shops. Andrew has a long and esteemed track record of working in some of the best-loved Brighton and Sussex restaurants (Gingerman, The Restaurant at Drakes) and has earned himself a reputation as an authority on Sussex produce.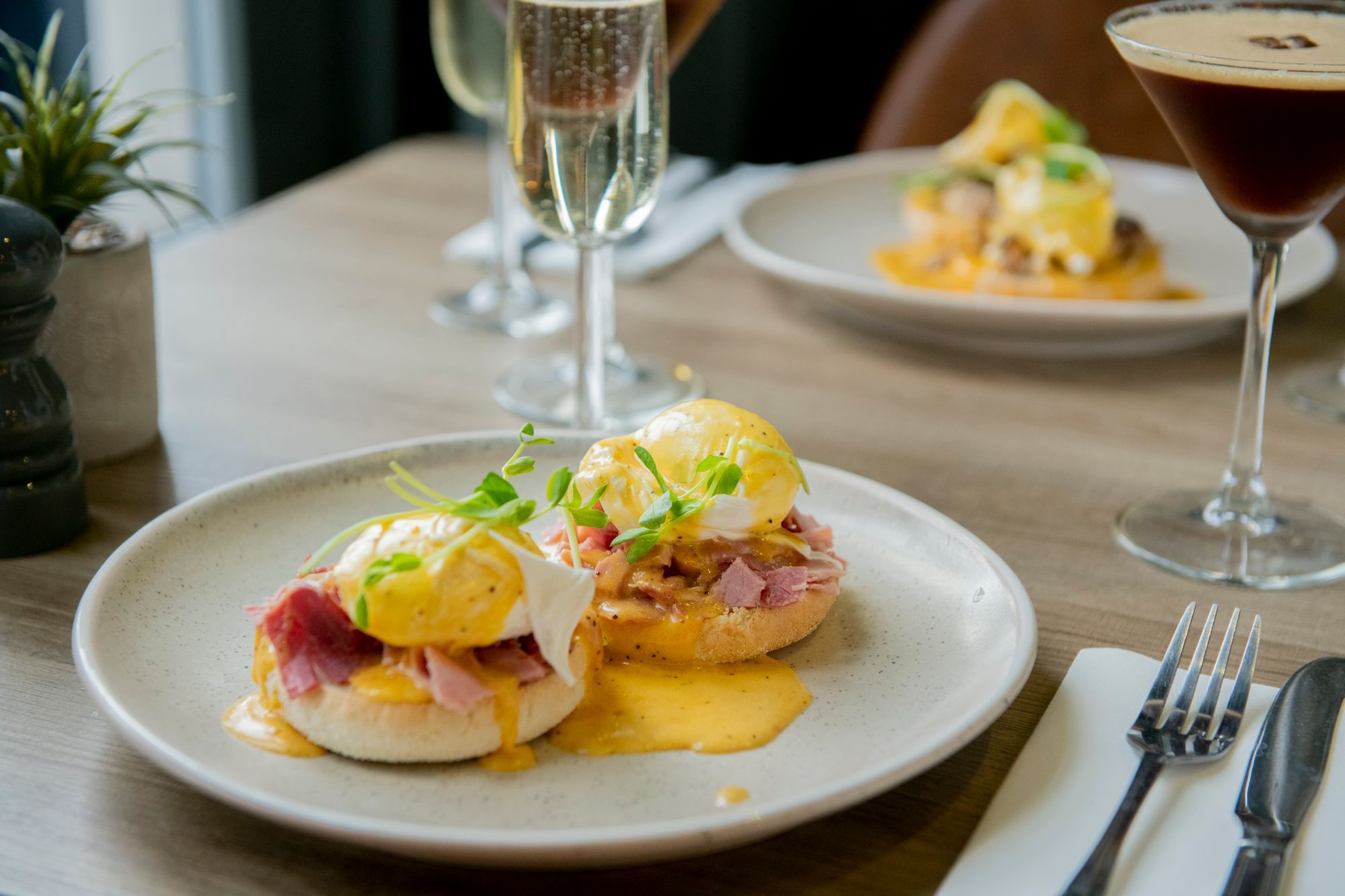 The brunch menu features some creative takes on brunch classics. There's a full English and a full vegan both featuring Brighton Sausage Co sausages. If you're looking for something with more adventure in it try a shakshuka (vegetarian or meat), or indulgent Belgian waffle with buttermilk chicken, honey and smoked dill.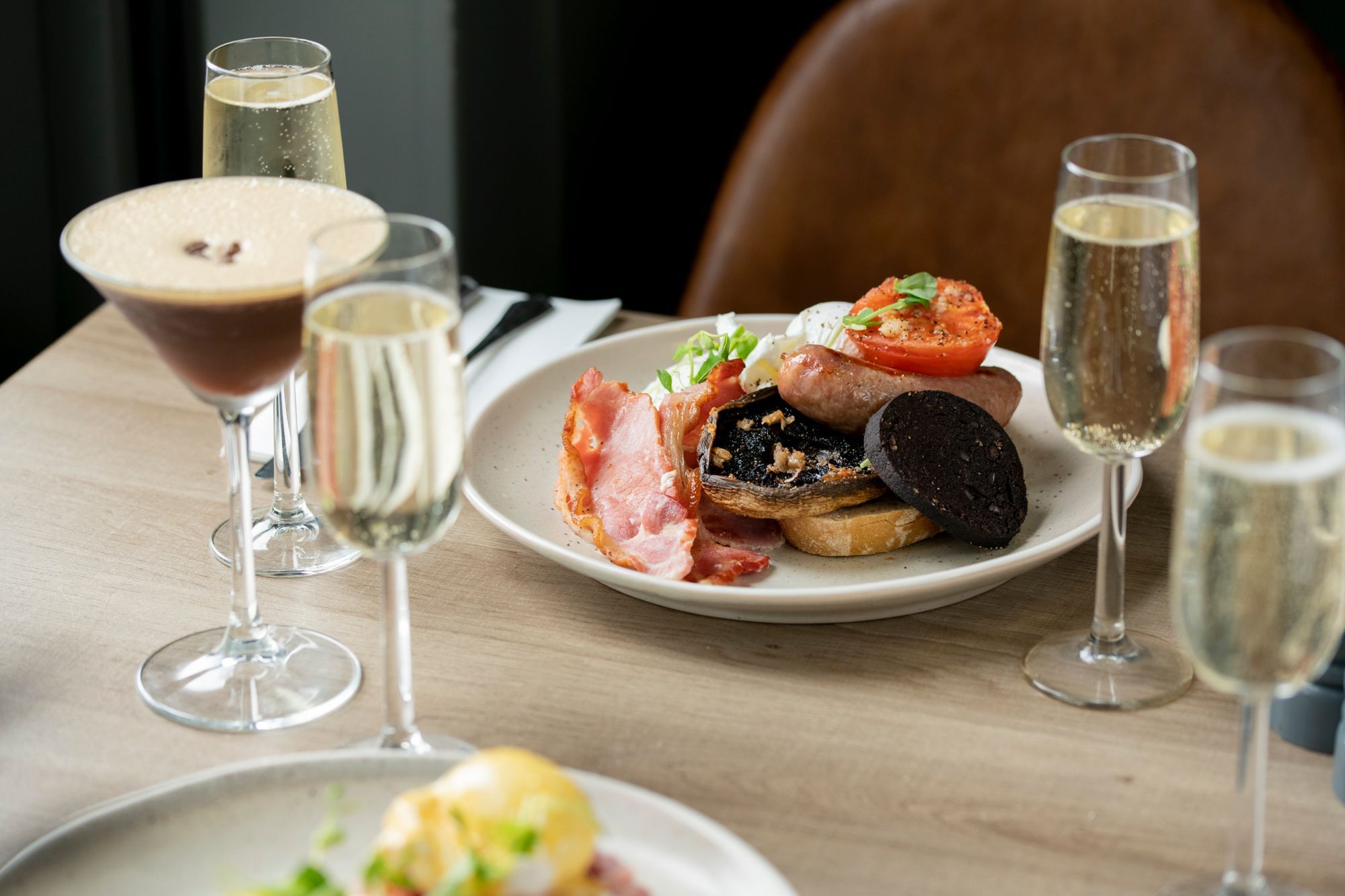 Local partnerships
Small Batch has always been proud of its Brighton heritage and this is in its partnerships (we've already mentioned Brighton Sausage Co). The latest joint project is with Hove-based Madame Jennifer Distillery. Together they're brewing up their own coffee liqueur, the 'Small Batch Coffee Signature Blend', which will feature in their selection of coffee-based cocktails available with your brunch.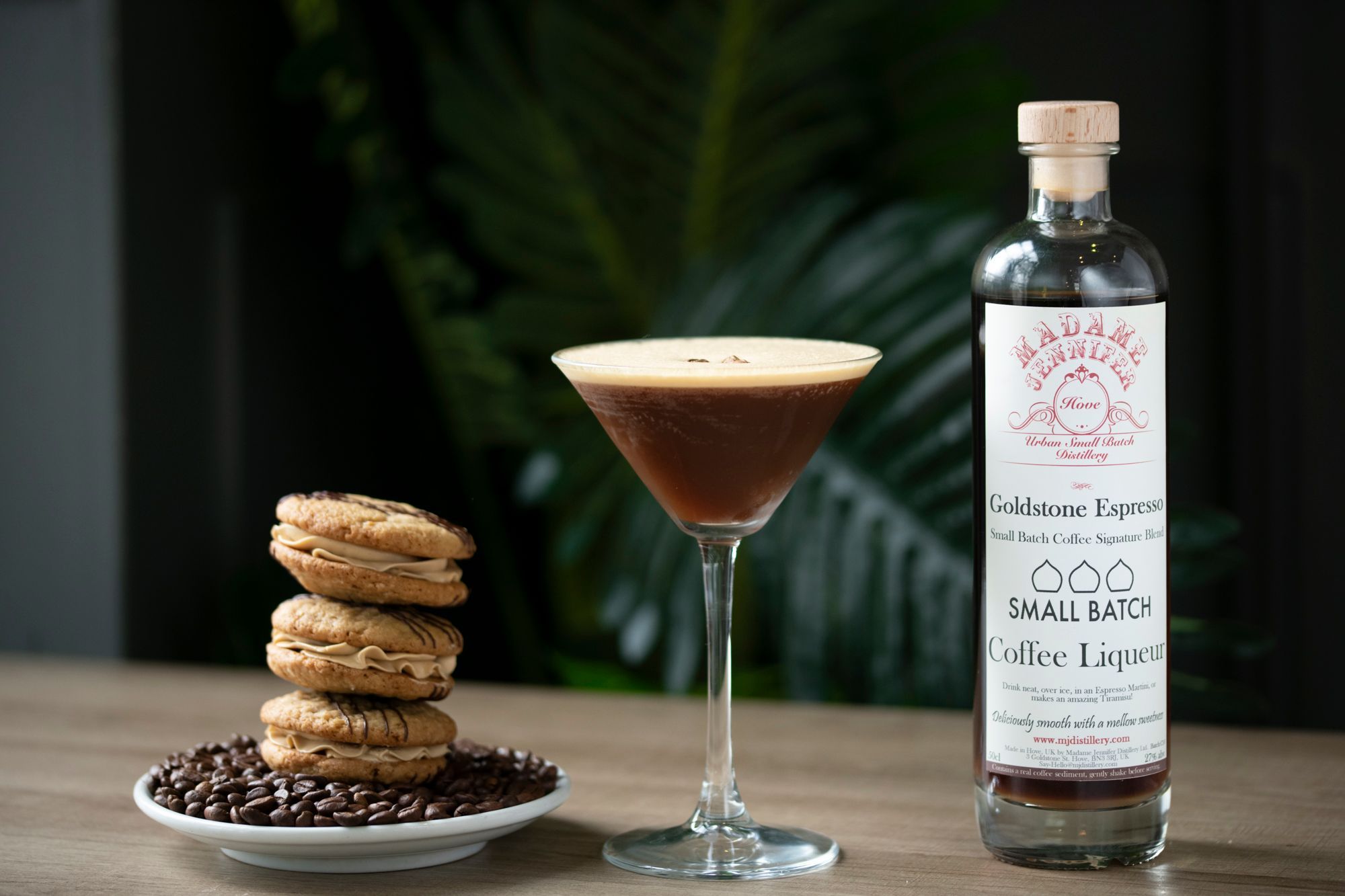 Small Batch – Big welcome
All Small Batch venues are family-friendly with high chairs and babycchinos-a-go. Dogs are also welcome, getting a friendly greeting from those friendly baristas and a water bowl.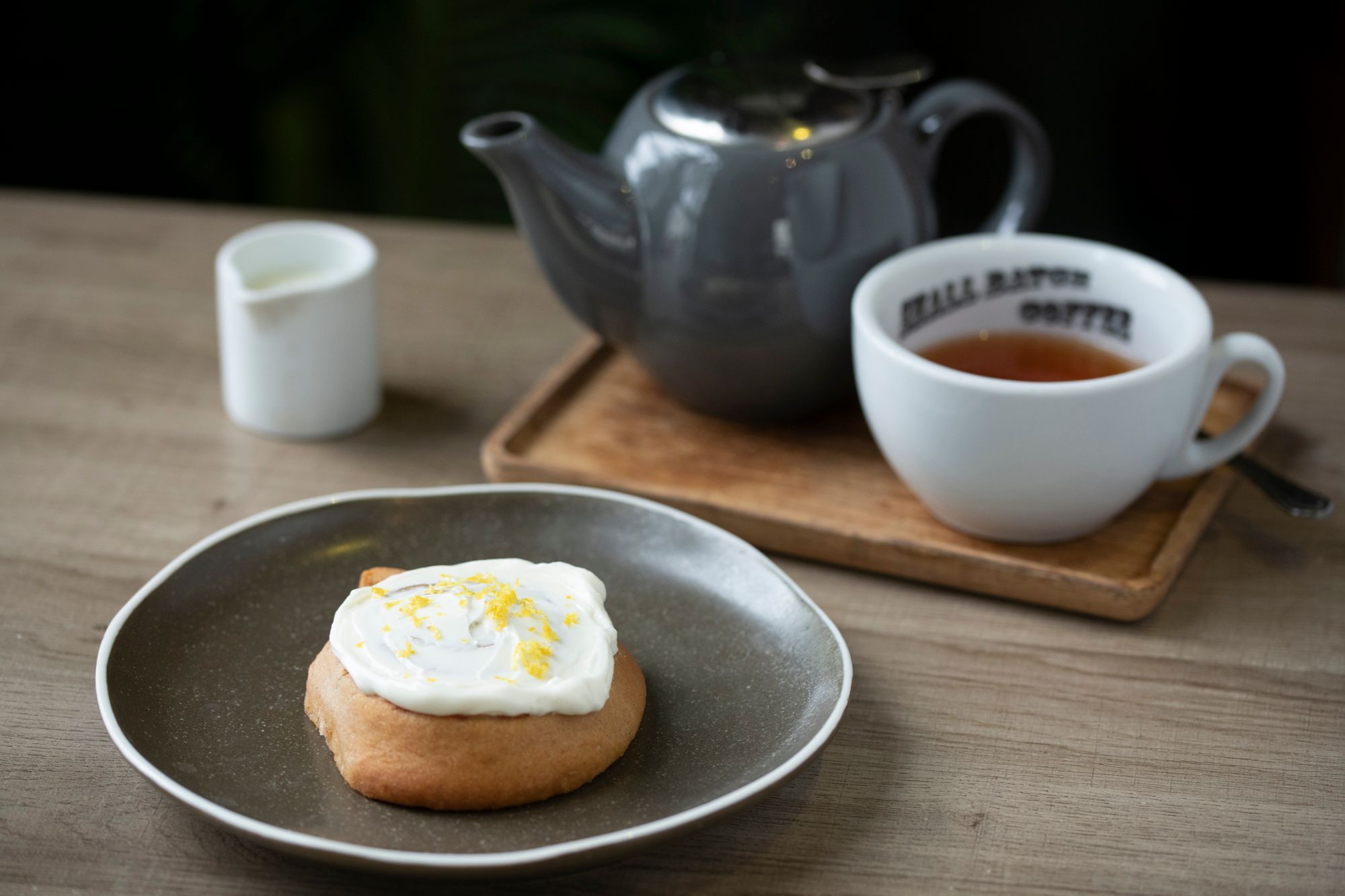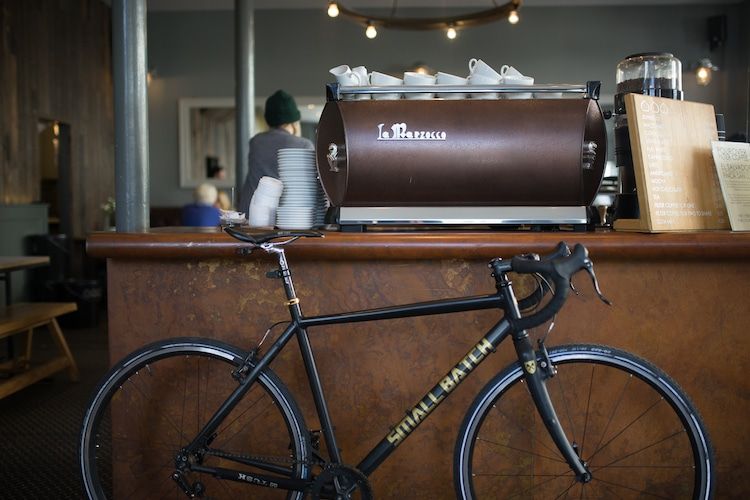 Monday07:30 – 17:00
Tuesday07:30 – 17:00
Wednesday07:30 – 17:00
Thursday07:30 – 17:00
Friday07:30 – 17:00
Saturday08:00 – 17:00
Sunday08:00 – 17:00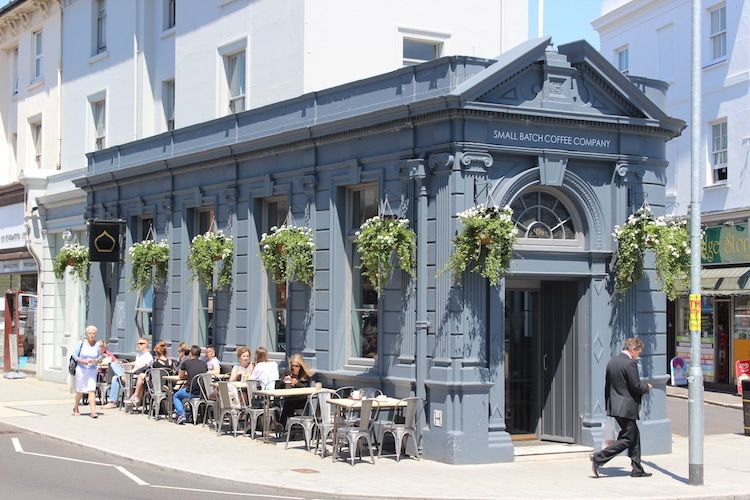 Monday07:30 – 17:00
Tuesday07:30 – 17:00
Wednesday07:30 – 17:00
Thursday07:30 – 17:00
Friday07:30 – 17:00
Saturday08:00 – 17:00
Sunday08:00 – 17:00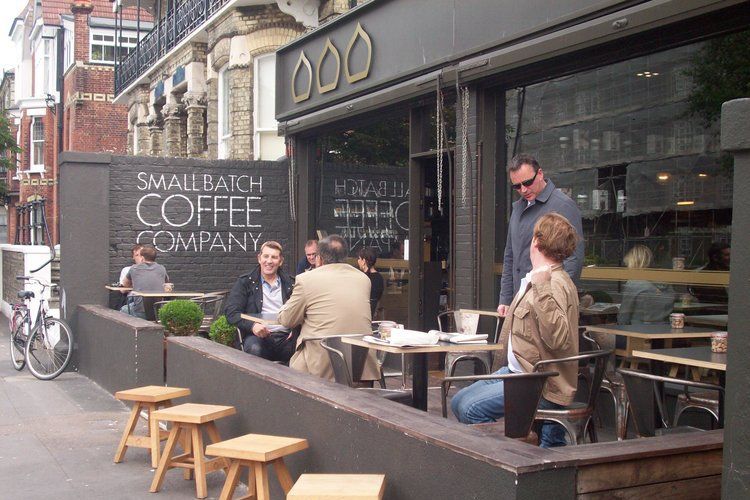 Monday08:00 – 17:00
Tuesday08:00 – 17:00
Wednesday08:00 – 17:00
Thursday08:00 – 17:00
Friday08:00 – 17:00
Saturday08:00 – 17:00
Sunday08:00 – 17:00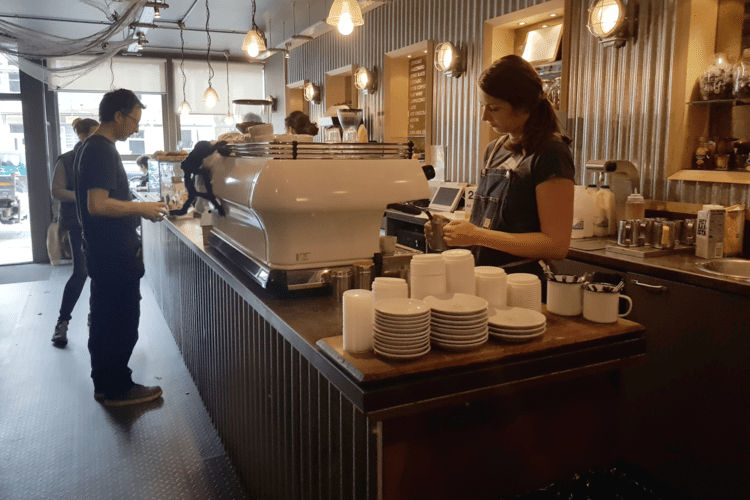 Monday07:30 – 17:00
Tuesday07:30 – 17:00
Wednesday07:30 – 17:00
Thursday07:30 – 17:00
Friday07:30 – 17:00
Saturday08:00 – 17:00
Sunday08:00 – 17:00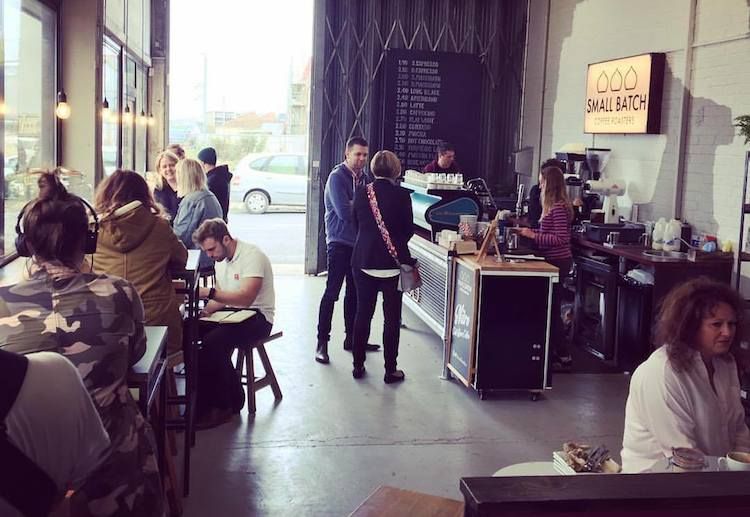 Monday08:00 – 15.30
Tuesday08:00 – 15.30
Wednesday08:00 – 15.30
Thursday08:00 – 15.30
Friday08:00 – 15.30
Saturday08:00 – 15.30
SundayClosed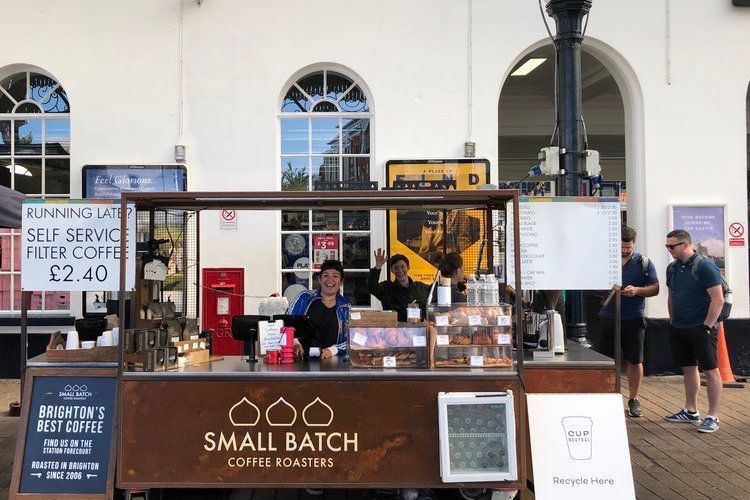 Thursday08:00 – 15:30
Friday08:00 – 15:30
Saturday08:00 – 15:30
Sunday09:00 – 15:30