The Sussex Restaurant Guide
Looking for a Sussex restaurant, perhaps a new place you haven't visited before?
This is our guide to the best Sussex restaurants across east and west. In addition to this you may also like to see our restaurant round ups for Lewes, Eastbourne and Worthing. A list of magnificent restaurants from stunning fine dining settings to Michelin starred. These are our chosen favourite Sussex restaurants. You may also like our Sussex pub guide and our round up of our favourite Sussex walks.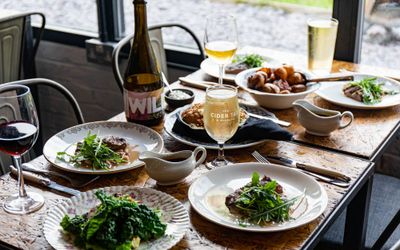 Discover the excellence of The Cider Tap in the heart of the Sussex countryside. Sample their cider experience by delving into the epic array of house, local, internationally celebrated and cult ciders. Feast on delicious food from The Syndicate Kitchen and enjoy the tranquil surroundings of the great British countryside. The Cider Tap champions quality, sustainability and excellence. These qualities are infused throughout the restaurant's offering, through to impeccable hospitality and service. Opening times vary according to season, so you can keep up to date with those here.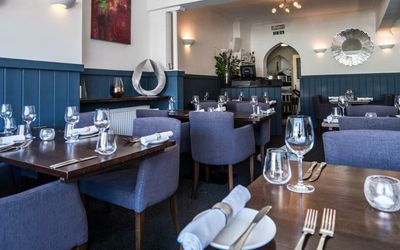 The Fig Tree in Hurstpierpoint is a Sussex restaurant, located just 15 minutes away from Brighton. Situated in the charming village, this family run restaurant provides a memorable and elegant dining experience. From its warm and inviting ambiance to its thoughtfully crafted selection of menus (including a six course tasting menu). With a focus on seasonal and local produce, their dishes showcase culinary creativity and expertise. Immerse yourself in a delightful culinary journey and discover the charm of The Fig Tree in Hurstpierpoint. Open at lunchtimes (Thursday to Saturday) with two and three course menu options. Seating for up to 38 guests. Ideal for private celebrations and parties. Vegetarian tasting menus available.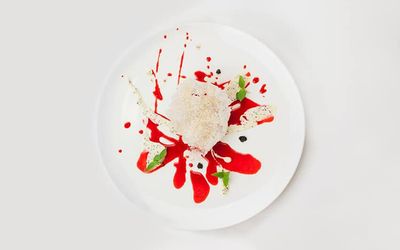 The Pass is an intimate restaurant, offering a unique dining experience for up to 28 diners within the historic walls of South Lodge.
Situated within the stunning South Lodge Hotel, The Pass is a modern restaurant that focusses on providing diners with a culinary experience to remember. The Pass aims to take diners through an exploration of food, flavours and textures through a variety of tasting menus. The Pass was one of the first restaurants in the area to provide diners with an immersive open kitchen and chef's table experience. 
Awarded a Michelin Star and 3 AA Rosettes in 2023 with Ben Wilkinson at the helm and his partner Monika Zurawska leading the front-of-house team, The Pass delivers exciting tasting menus making the very best of seasonal produce, the highlight of your plate.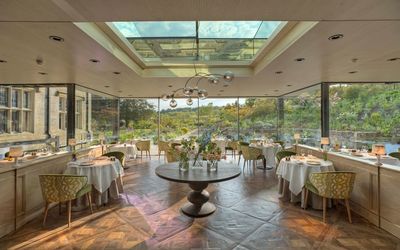 Another one of sussex's Michelin star venues is Gravetye Manor, a beautiful country hotel set in 35 acres of stunning gardens. It is these gardens that influence the cookery on offer, with head chef George Blogg taking full advantage of the kitchen garden and produce from the estate. There are many dining options from the full seven-course tasting menu through to relaxed garden dining and superb afternoon tea. There is always a sense of occasion when dining at Gravetye Manor, so be prepared for something exceptional.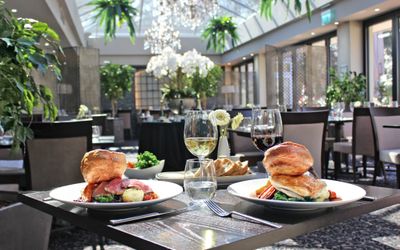 The Glass House Restaurant is located within the beautiful Wickwoods Country Club, Hotel and Spa. The first class experience begins as you walk through the door the with stunning interiors of the modern orangery filled with natural light. Open for lunch, afternoon tea and dinner there is something for everyone. The restaurant currently holds an AA Rosette. Sunday Lunch served 12-6pm, makes for a stylish out of town take on the classic family get together.