Restaurant Brighton's guide to
Hove restaurants are drawing a lot of attention, nationally and locally. The smaller community of Hove restaurants enjoy a closer knit of friendly rivalry, inadvertently pushing each venue forward toward new culinary heights. Although there are fewer Hove restaurants than there are Brighton restaurants, it would seem that means there is a greater concentration of quality eateries. Here is our pick of the best Hove restaurants, served in no particular order.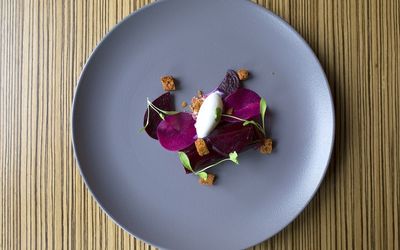 Since opening in 2017, Steven Edward's restaurant etch has celebrated local and national acclaim and review, with three AA rosettes, a Michelin Plate, NRA Top 100, 5 Good Food Guide and BRAVO 2019, Best Restaurant, all under its belt. The small Hove restaurant serves a five, seven or nine-course tasting menu, available as meat and fish, or vegetarian. Each dish features only two main ingredients and is prepared without any spices: instead, the flavour is cultivated through reducing and enhancing the inherent quality of the ingredients.
The Little Fish Market is tucked away in a primarily residential street, and it is from this unassuming location that they garner national critical praise and awards. The ethos of Chef and owner, Duncan Ray, "Precision, Restraint and Simplicity." The fish restaurant's set menu changes seasonally using the finest sustainable produce available. The front of house for the 20 cover restaurant is headed up by a small, passionate team, and your table at The Little Fish Market is yours for the whole night.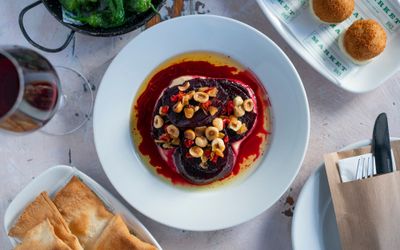 Market is a social dining restaurant inspired by the flavours of Spain, and serving modern tapas and sharing plates. The menu is divided into types of market stands, fishmonger, butcher, baker and greengrocer. Daily deals like Tapas Tuesday, Wine Wednesday, and Cava and Oysters Thursday make for tasty and affordable reasons to return. Food is prepped and served from the open kitchen-bar where you can also sit for a casual but exquisite quick lunch or dinner.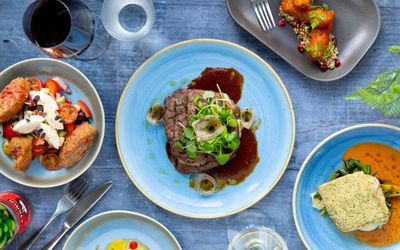 New to Brighton's Holland Road is Nostos, a Greek restaurant cooking traditional Mediterranean cuisine fresh daily. Inside, tiled floors and hanging greenery give Nostos a chic and stylish feel; moving away from the usual taverna restaurants. The menu showcases some of Greece's best and most well-known dishes, as well as more unusual recipes passed down through generations of Greek families. Nostos serves up the very best of Greek cuisine with none of the clichés.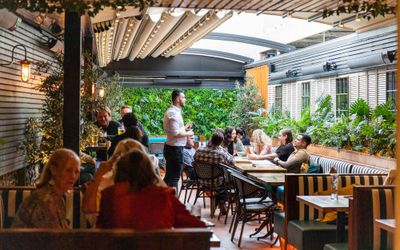 Nestled on Church Road with its dark-painted facade is the unassuming Paris Wine Bar. Step inside to discover its roomy and welcoming interiors that are ripe for idling away a few hours over their extensive wine list. There's a menu of modern British tapas perfect for sharing and a massive, secluded and sheltered rear garden. Paris Wine Bar is one of Hove's treasures that locals would rather you not know about.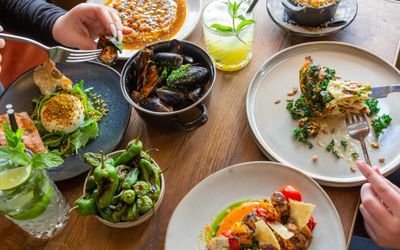 The elegant 1920s Deco inspired Third Avenue lights up Church Road with its sophisticated offering of small plates, brunches, cocktails and international wines. From the food menu you can expect Eastern Mediterranean dishes that champion quality and flavour, a well balanced variety for all dietary requirements and impeccable attention to detail. Set just a few minutes stroll from the sea, Third Avenue also benefits from a west facing terrace that dazzles in the afternoon sun. 
Cin Cin Hove is the second of the Cin Cin group and although younger than the Brighton restaurant, it's much bigger. Cin Cin serves fresh, authentic Italian dishes in a social setting with seating arranged around an open kitchen. Freshly made pasts dishes are the stars of the show here, with quality and taste hard to find outside of Italy.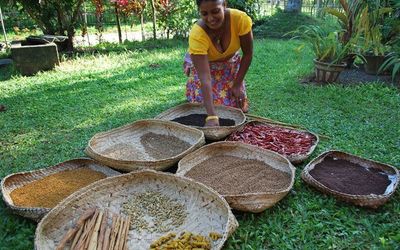 The only Sri Lankan restaurant on the south coast, Moonstone, serves authentic food in a relaxed and welcoming environment. Featuring a variety of traditional Sri Lankan dishes, the food is comforting, fresh and delicious. Made using spices that have been sent by the owners family back home, there are a selection of meat, fish and vegetarian dishes all with their own distinctive style. To top it off Sri Lankan cuisine uses less fat than other cuisines of a similar style making it a viable healthy option.